Healthier than ground beef and it is easy to make delicious!
Please note that this review was not paid for or sponsored by any third party. The opinions in this review are strictly my own. I am not affiliated with Costco or any of its suppliers. I am just a fan of the company. I write these honest reviews to help my fellow shoppers.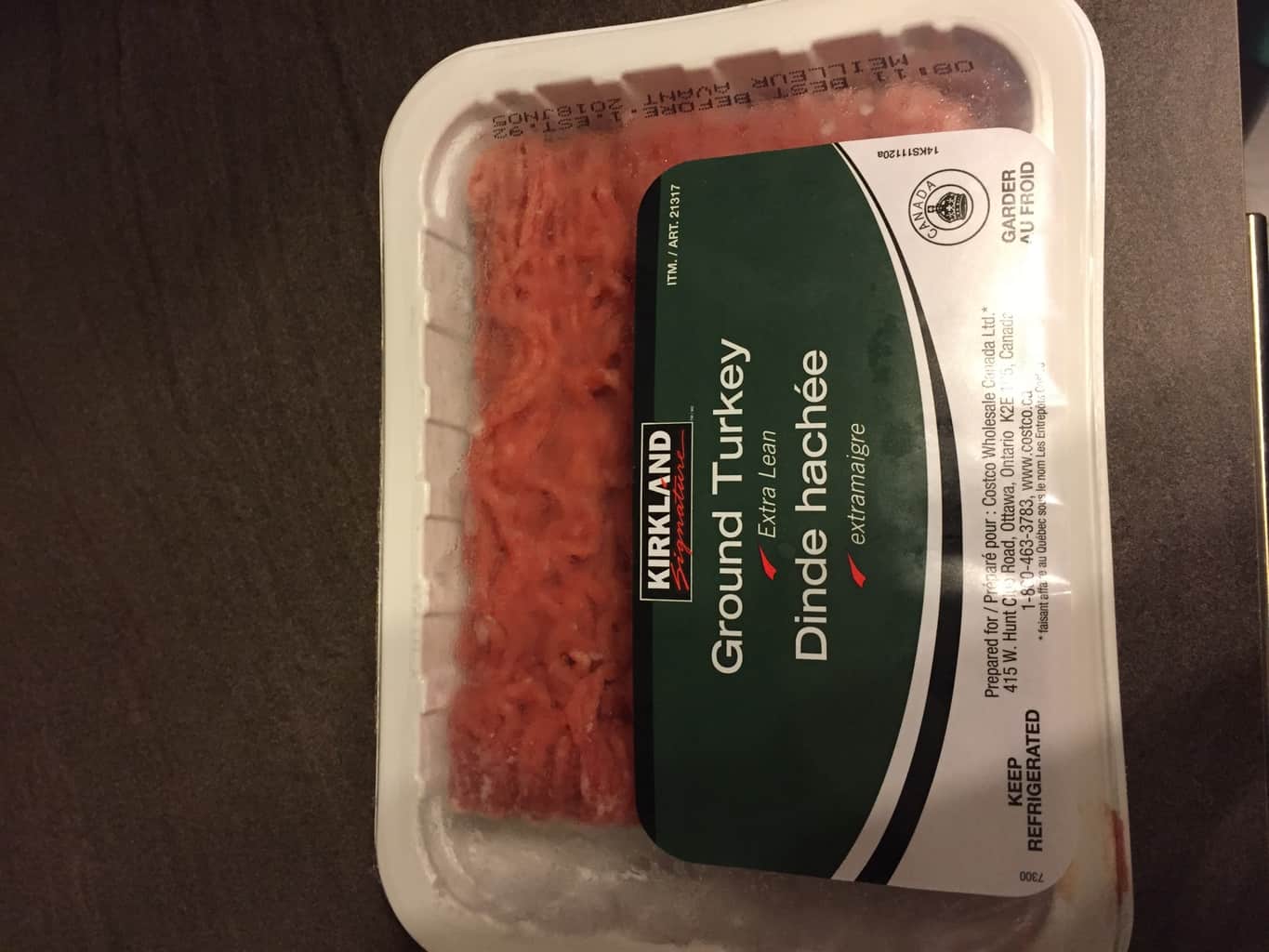 Who else hates cooking with ground beef? Although I like a good burger every now and then I find ground turkey tastes very similar to ground beef and it's so much healthier! Honestly the fat content in the Kirkland ground turkey is not much at all, I still drain out a little bit of fat but it's nothing in comparison to ground beef, this makes it way easier to cook. I think people are starting to use ground turkey more but there are people still hesitant to give it a shot. I definitely recommend you check out the ground turkey at Costco because it's not only healthy and easy to use but it's super cost efficient! I have tried other brands of ground turkey when I have not been able to get to Costco and I find they do not taste as good and usually contain more fat that I have to drain out. So you may be thinking, Natalie! Tell me how I can use this ground turkey you speak so highly of. No problem, try it in mixed with the Baja chopped salad kit to make taco salad, use it in chili, one pan ground turkey lasagna, quinoa casseroles, or in things like tacos, burgers, meat sauce with pasta and stir fry. The options are endless! The ground turkey comes in a 4 pack and I usually pay about 19-20 dollars for a 4 pack which lasts 4 meals.
Nutrition: 9/10
Taste: 7/10 (You have to make it into something to make it taste good).
Convenience: 7/10 (Like I said you have to work your magic with it)
Cost: 8/10 (4 meaty meals for 20 bucks is pretty good in my eyes)
Talk to me about Turkey!
What do you all use ground turkey in? Do you have a favorite recipe with ground turkey you can share? Do you prefer ground beef or turkey? Would your partner eat ground turkey over ground beef?
Check out recipes I used Kirkland Ground Turkey in!
One Pan Kirkland Ground Turkey Lasagna
Taco Salad Using Baja Chopped Salad Kit and Kirkland Ground Turkey