Healthy and SUPER easy breakfast cookie recipe!
Please note that this review/recipe was not paid for or sponsored by any third party. The opinions in this review are strictly my own. I am not affiliated with Costco or any of its suppliers. I am just a fan of the company. I write these honest reviews to help my fellow shoppers.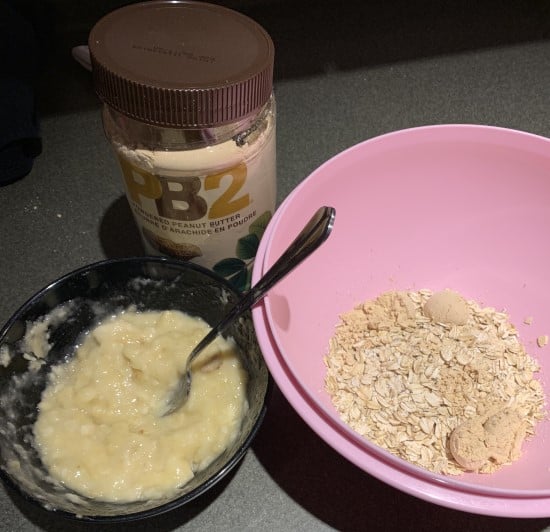 I posted my review for Costco PB2 Powdered Peanut Butter on Wednesday and wanted to share with you a recipe I used this weekend to make cookies that are great for breakfast or a snack during the week and are so easy. They only have a few simple ingredients and you can tweak them to your liking. These are VERY healthy, unless you add a ton of chocolate chips like I was tempted to do! You can add additional ingredients to these cookies like dried cranberries, raisins, shredded coconut, chia seeds, flax seed, pumpkin seeds, almonds, walnuts, etc. I seriously could go on and on naming things you can add to this recipe. I decided to keep it simple for mine to show you what the base cookie looks like. Also I just felt like being simple this week. I know a lot of people are trying to watch their carb intake these days but I feel like carbs like oats have been given an unnecessary bad reputation.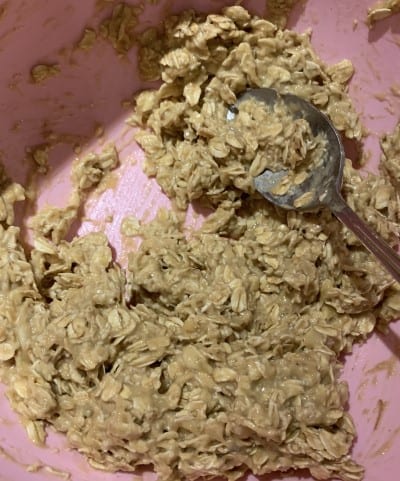 Ingredients:
2 Ripe Bananas Mashed
4 tbsp PB2 Powdered Peanut Butter (just dry)
1.5 cups Large Flake Oats (you could use quick oats if that's all you have but the amount will be different)
1 tsp cinnamon
1/2 tsp vanilla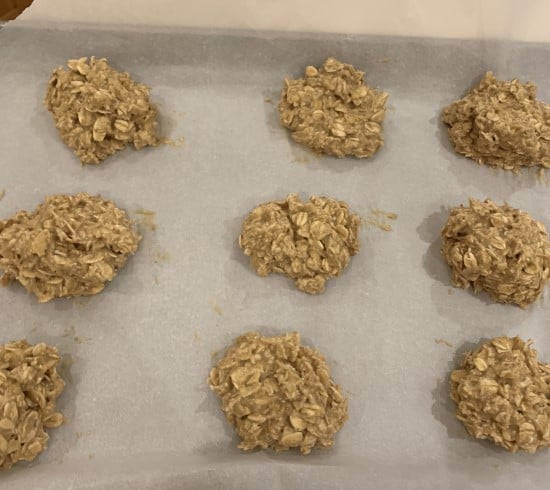 Directions:
1. Stir oats and PB2 together in a medium sized bowl.
2. Add mashed banana, cinnamon and vanilla and stir to combine. You may need to add a few more oats depending on the size of your banana. Basically add oats until the dough is like a wet cookie dough but not super wet.
3. Drop your "cookie dough" onto a parchment paper lined cookie sheet. Try to form them into nice cookie shapes using a spoon.
4. Bake for about 15 minutes, let cool on cooling rack. Store in fridge or freezer.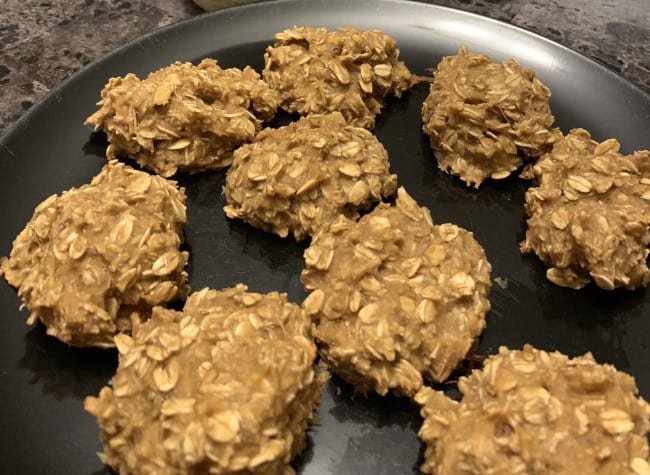 Any questions? Let me know!