Makes an awesome taco salad!
Please note that this review was not paid for or sponsored by any third party. I purchased this product with my own money and the opinions in this review are strictly my own. I am not affiliated with Costco or any of its suppliers. I am just a fan of the company. I write these reviews to help my fellow shoppers.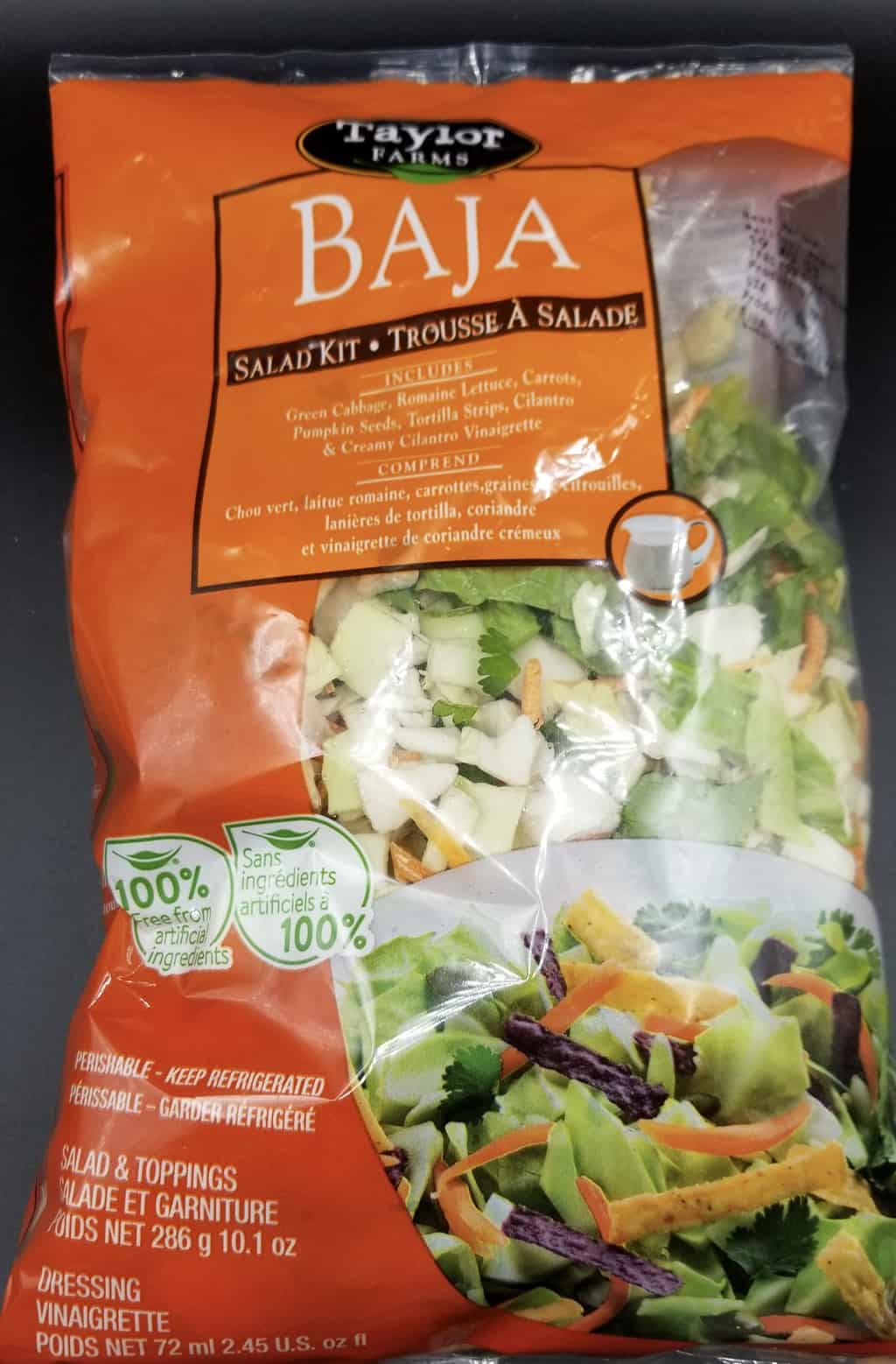 This is definitely one of my favorite food items that Costco carries. I buy this salad kit constantly and it makes a delicious taco salad. I used to hate cilantro but I've discovered I now love it but if you hate Cilantro, sorry to tell you but you may not love this salad kit but I think it's delicious and Sean agrees.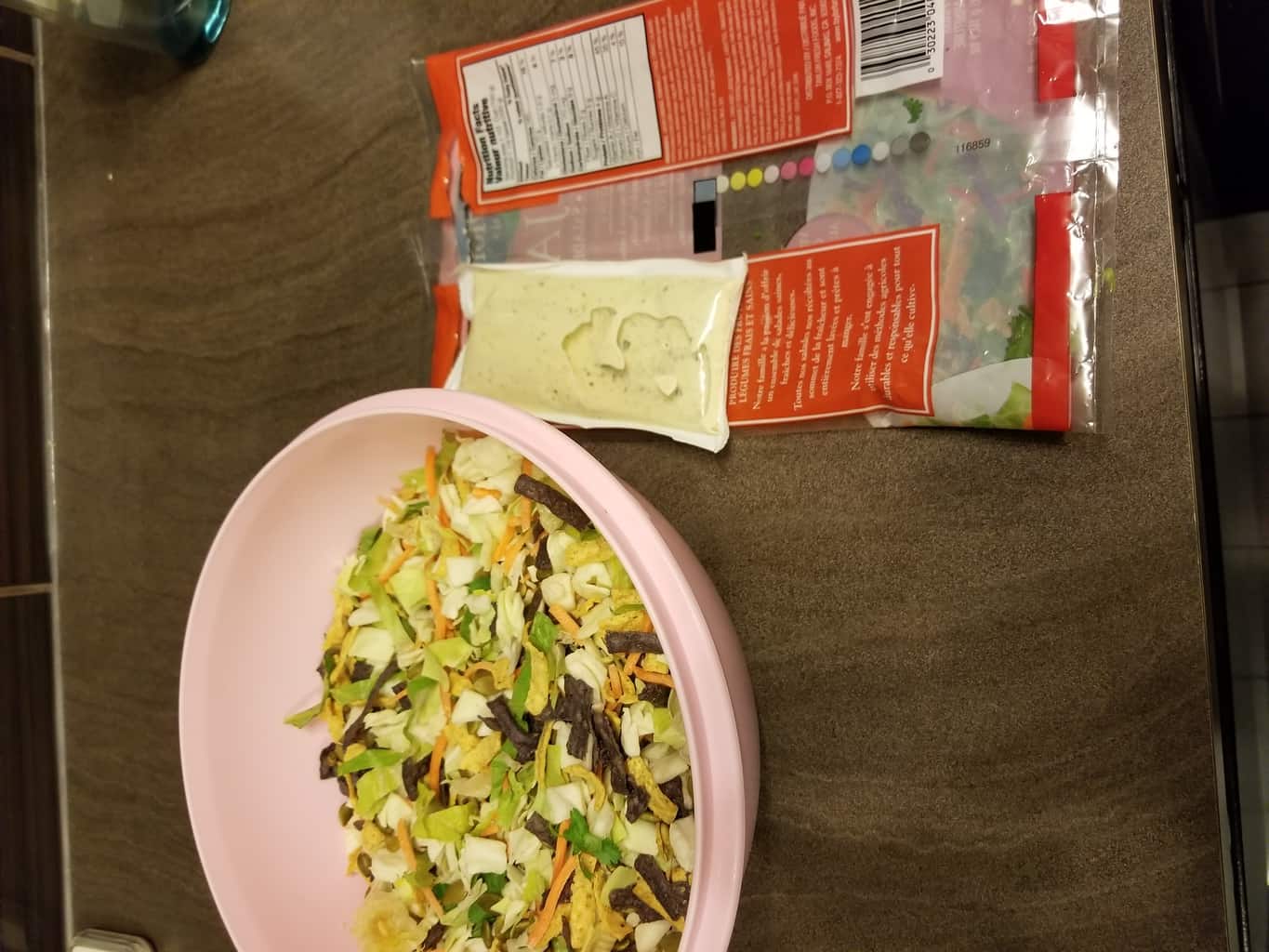 Taste
This salad kit comes with romaine, cilantro, green cabbage, carrots, pumpkin seeds, tortilla strips and a creamy avocado/cilantro dressing. The salad is crunchy and fresh with a touch of cilantro that adds much needed additional flavor to the vegetable portion of the salad. The pumpkin seeds taste like…. pumpkin seeds and the tortilla strips and crunchy and salty. The best part is the dressing, this cilantro-avocado creamy, flavorful dressing pairs perfectly with the rest of the salad. The dressing isn't spicy and is pretty versatile so you could add different additional ingredients and use the dressing easily.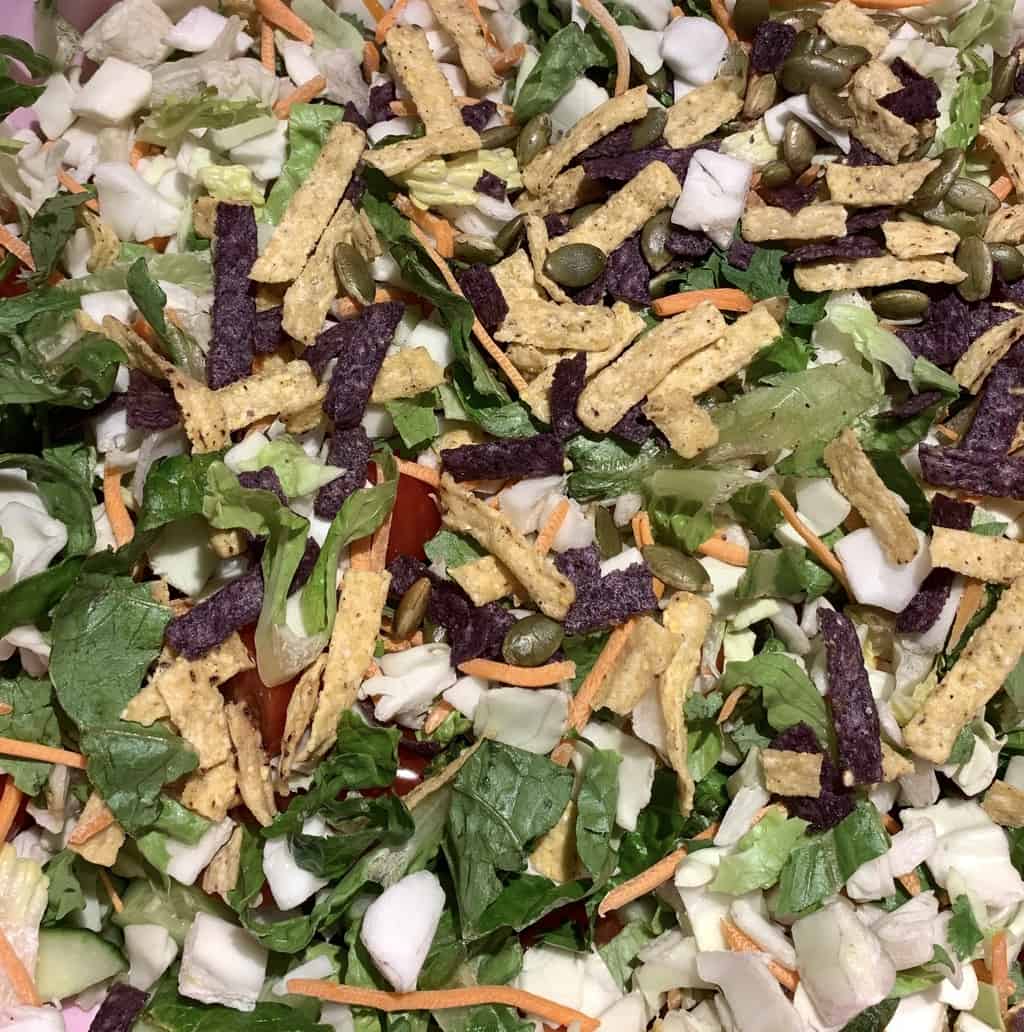 Cost
This salad kit is far cheaper than salad kits bought at the local grocery store. I can snag one of these kits for about $3.49-3.79 Canadian. The same kit at my local grocery store would cost $4.99 Canadian.
Convenience
This salad kit is not only reasonably priced but it lasts well in the fridge and is delicious. You may be asking, how can I use this salad kit? You can use it alone as a side salad for meals like pizza, pulled pork sandwiches, hot dogs, hamburgers, quesadillas etc. Or you can do what I do and turn it into a meal! Check out my taco salad recipe using this salad kit and Kirkland Signature brand ground turkey. If you want to bulk this salad up a bit and make it a meal you can add extra Carrots, Celery, Green/Yellow/Red Pepper, Purple Onion, Avocado, Cherry Tomatoes and Cucumber (I commonly do this when using it as a side salad).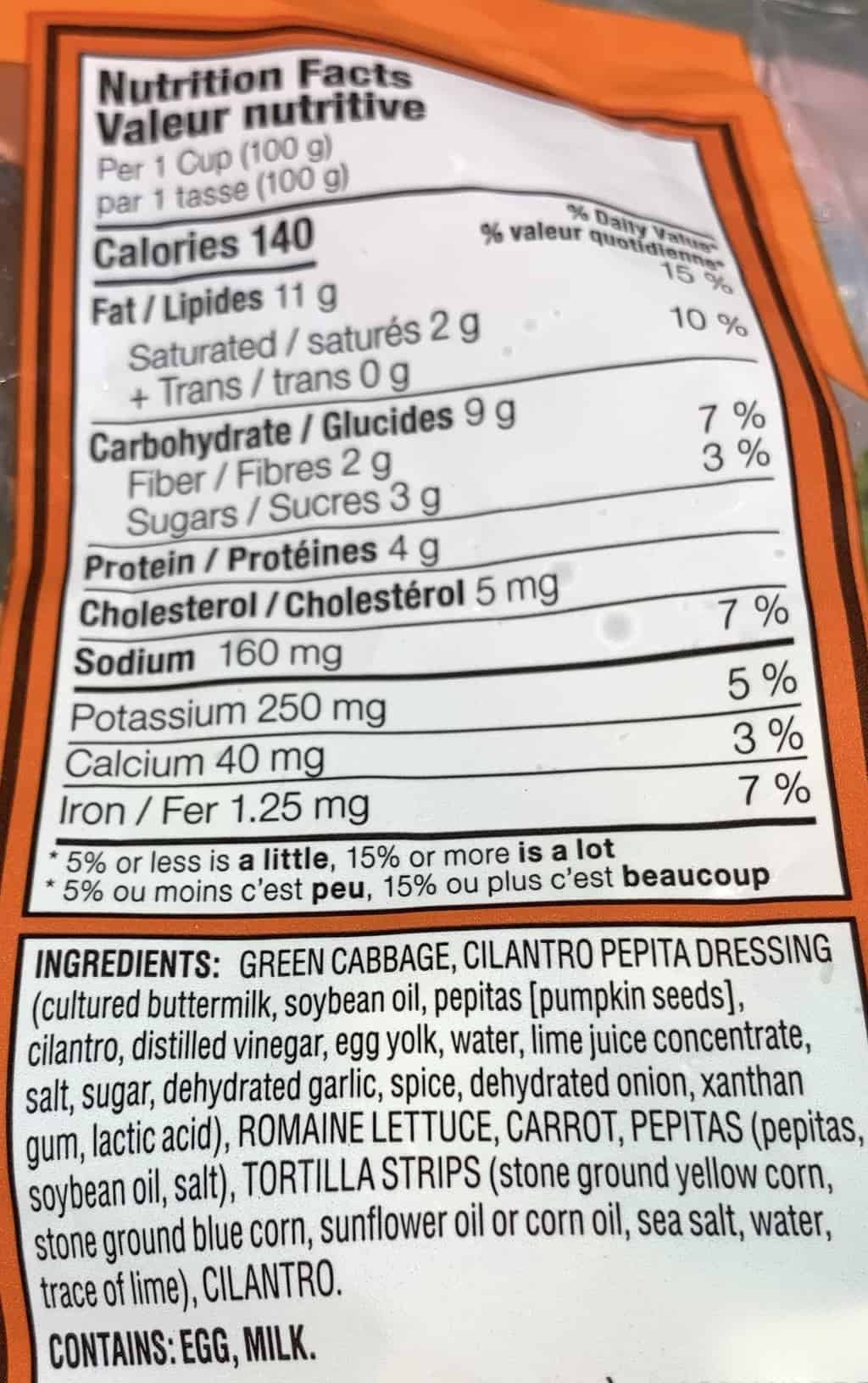 Nutrition
One cup of salad kit is 140 calories, 11 grams of fat, four grams of protein, two grams of fibre, three grams of sugar, nine grams of carbohydrates and 160mg of sodium. It's actually not that unhealthy if you go easy on the dressing. If you want to go super healthy you could skip the dressing, tortilla strips and pumpkin seeds and use non fat sour cream and salsa. Everything in moderation though!
I continue to purchase this salad regularly at Costco and rely on it being there. I highly recommend you check it out!
Taste: 9/10
Cost: 8/10
Convenience: 9/10
Nutrition: 6/10
Do you like cilantro? What would you add to this salad? Do you have any discontinued salads you miss from Costco?
Check out my recipe for taco salad using this salad kit and Kirkland Ground Turkey!