Okay for ramen at home!
Please note that this review was not paid for or sponsored by any third party. I purchased this product with my own money and the opinions in this review are strictly my own. I am not affiliated with Costco or any of its suppliers. I am just a fan of the company. I write these reviews to help my fellow shoppers.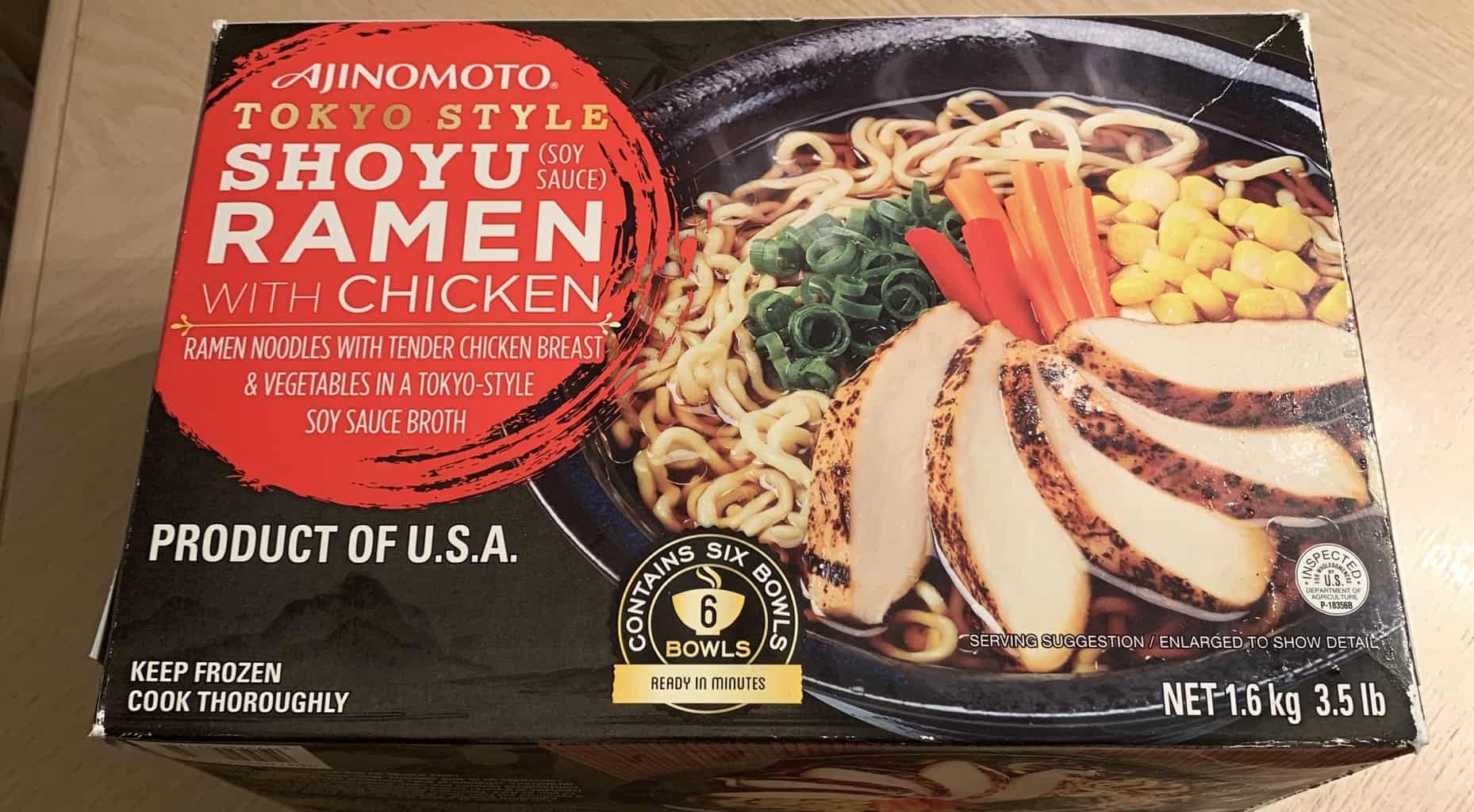 I've actually had this in my parents' freezer for a long time but we didn't have it until last week! So let's get down to it and review this popular Costco find.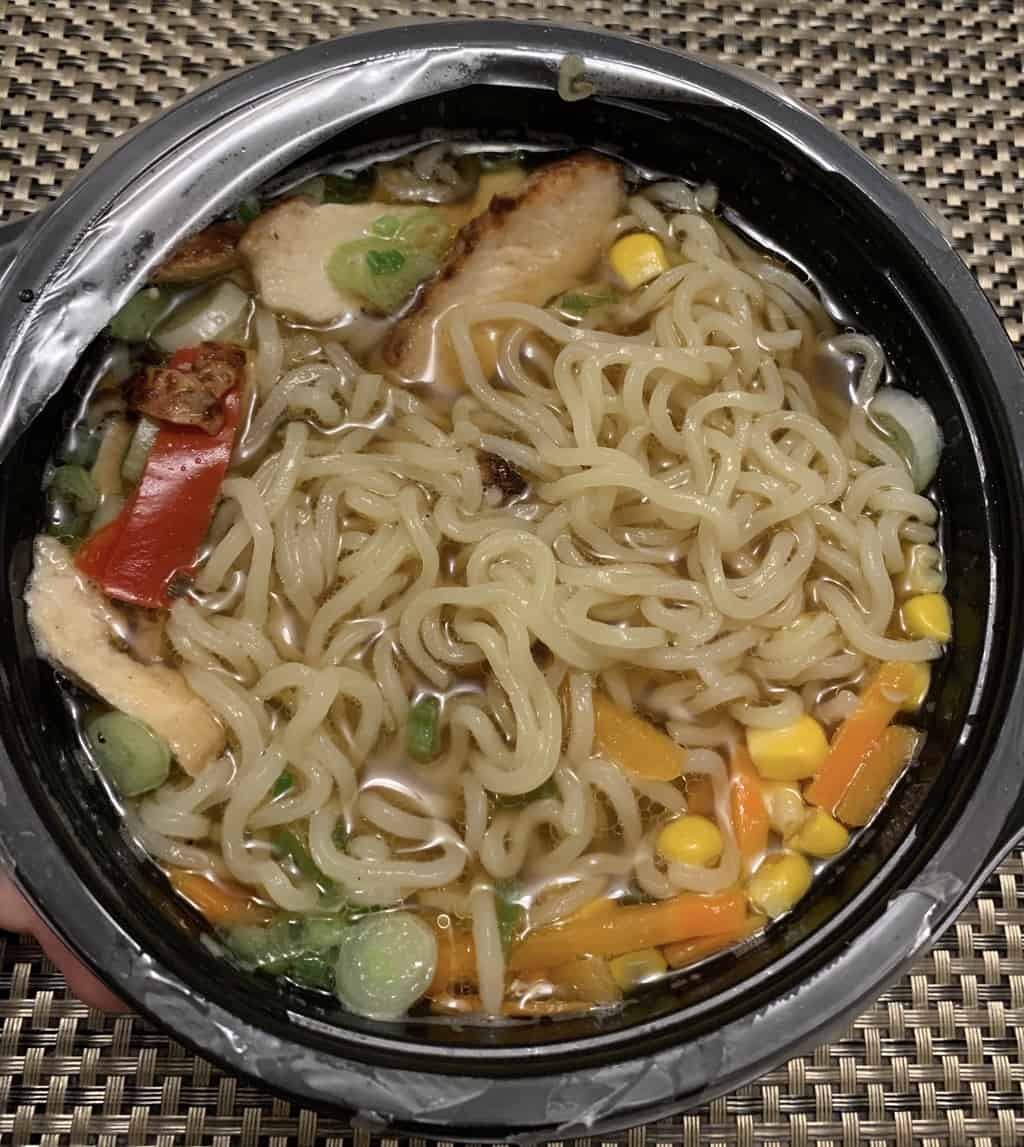 Taste
For store bought ramen bowls that are super convenient this is preeeetty good! I'm not sure if I would purchase them again because they're slightly expensive. The bowls include ramen noodles, soy sauce broth, a few vegetables and a few peices of chicken. Of course I'd like to have more vegetables and chicken in my bowl but that may just me. There's definitely more noodles than anything else. The broth is very, very salty and basically tastes like soy sauce with possibly some chicken broth flavor. The noodles cook up perfectly in the microwave to a desired not too soft not too firm tenderness. The chicken was white breast grilled meat and was tender and not chewy or full or gristle or fat. The vegetables in the ramen are green onion, carrots, corn kernels and red bell pepper, to be honest the vegetables are so sparse and small in size that they make the ramen taste more like one of those cheap cups of soup you buy and add water to. Overall the taste was enjoyable! Just not spectacular!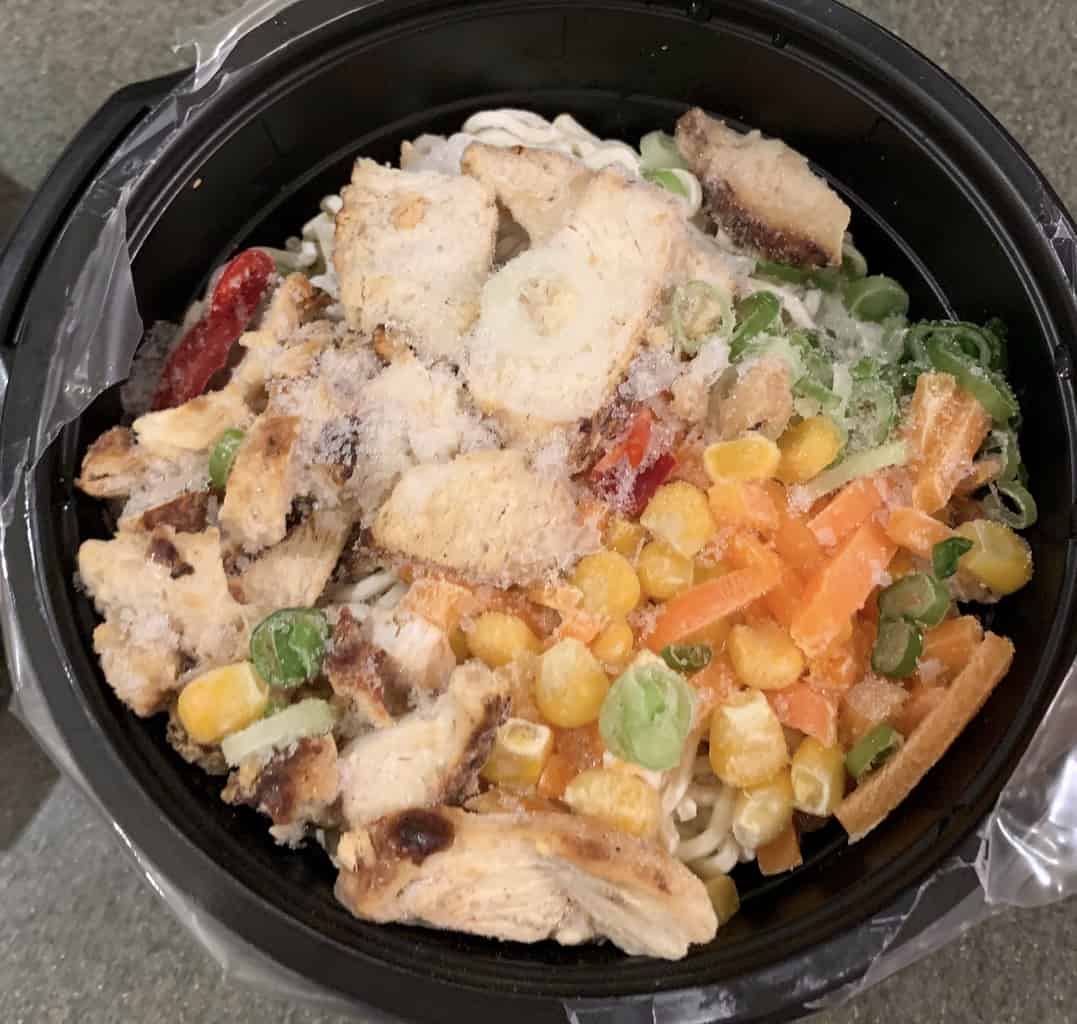 Cost
You get six bowls in the box and I paid the regular price of $18.99 Canadian which to me is expensive! You're definitely paying for convenience as well as the packaging.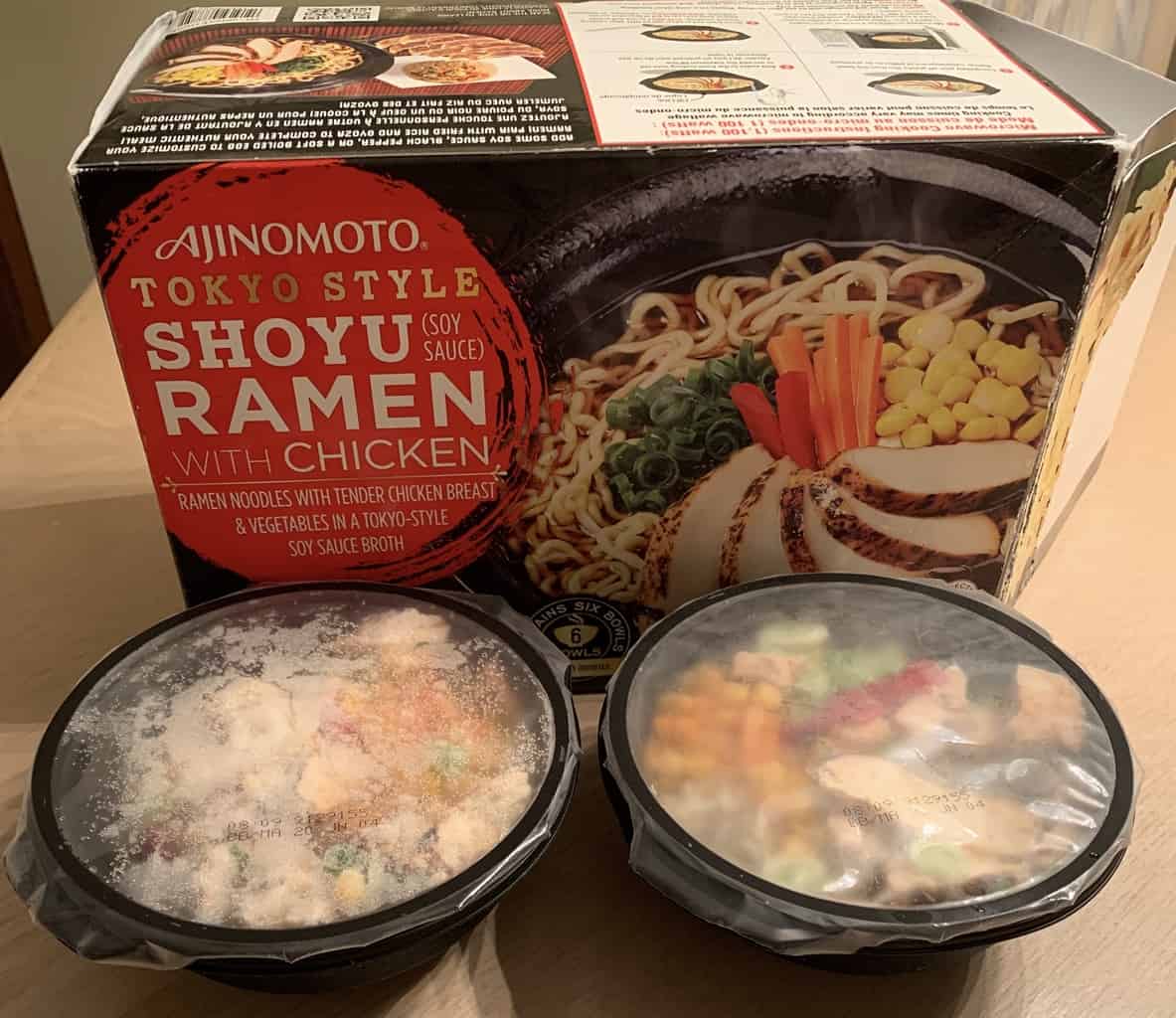 Convenience
There are very convenient other than getting the top plastic film off easily. You need to keep them frozen but all you have to do is pull the top plastic wrapper off, add water to the fill line and cook in the microwave for four minutes. Everything is all neatly placed in the bowl and the finish microwaved product is impressive and ready to serve.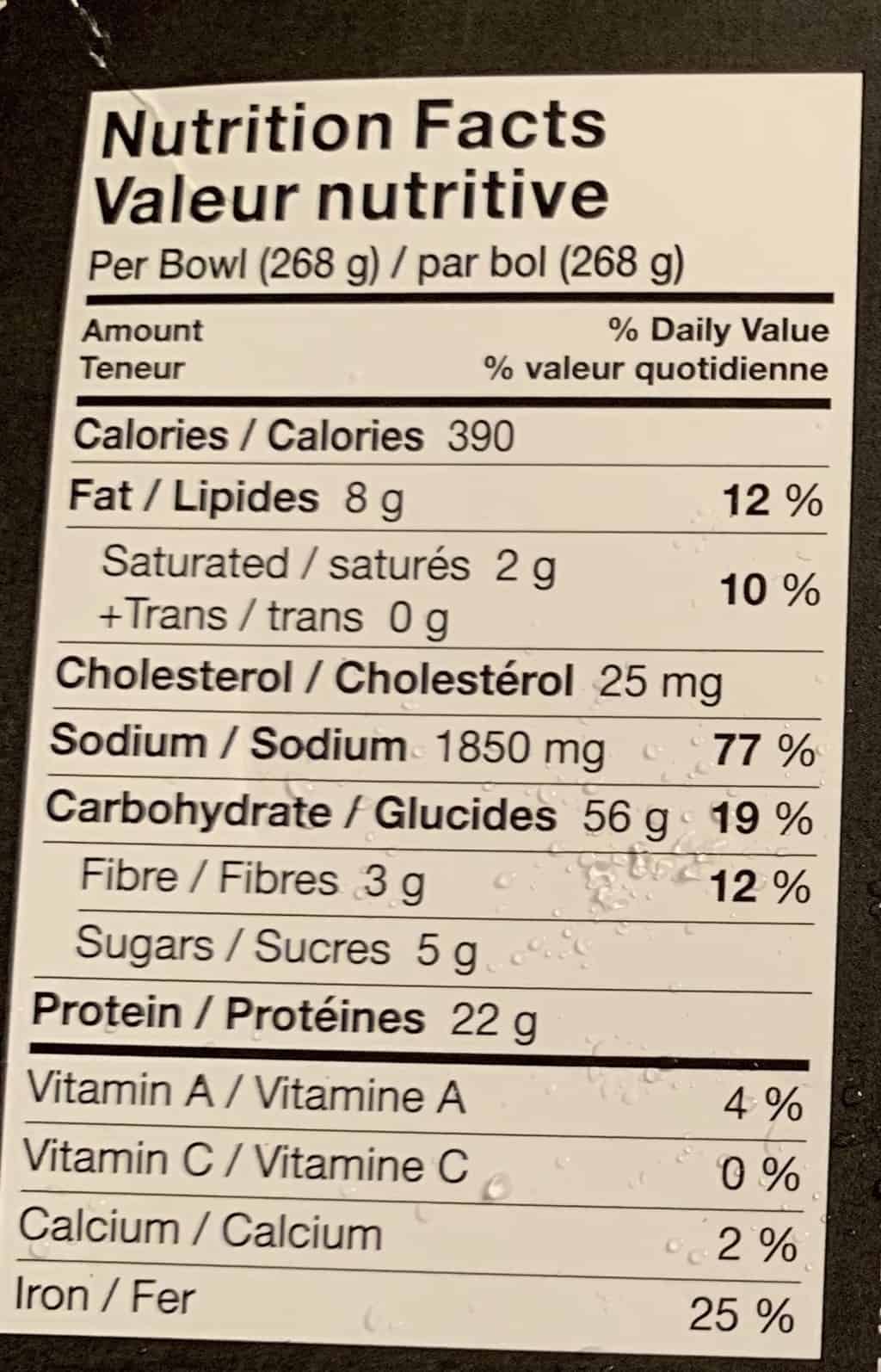 Nutrition
One bowl is 390 calories, eight grams of fat, a crazy 1850 mg of sodium, 56 grams of carbohydrates, three grams of fibre, five grams of sugar, and 22 grams of protein. Oh wow. That's a ton of sodium and carbohydrates! These are definitely more of a treat food. Also the ingredients list is quite extensive and full of a few ingredients that have me scratching my head as to why they need to be in the ramen.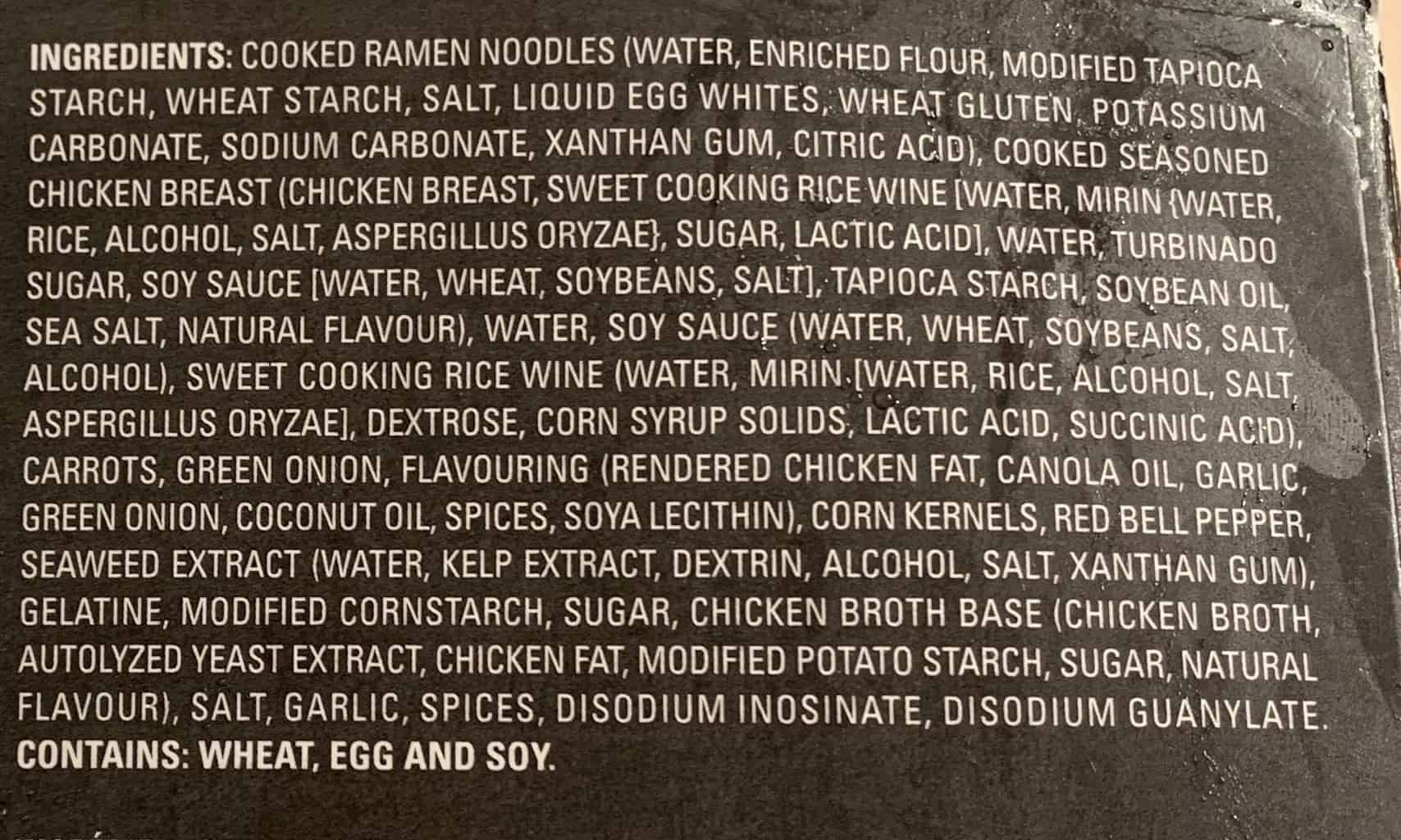 To be completely honest, these are too expensive for what they are for me to want to purchase them again. They make a quick and convenient dinner but they're also not the healthiest! They taste alright, I have no complaints about the taste they just didn't wow me!
Taste: 7/10
Cost: 4/10
Convenience: 10/10
Nutrition: 3/10
Have you had these? What did you think? Do you make homemade ramen?