An amazing quick and convenient Japanese style fried rice!
Please note that this review was not paid for or sponsored by any third party. I purchased this product with my own money and the opinions in this review are strictly my own. I am not affiliated with Costco or any of its suppliers. I am just a fan of the company. I write these reviews to help my fellow shoppers.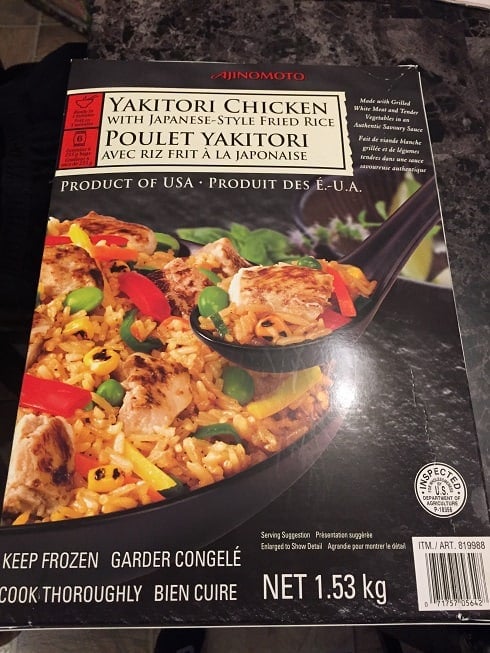 I try to make healthy, big salads for dinner mostly during the week using the Costco salads I have reviewed. However there are times where I just want something quick, convenient and delicious that's not the healthiest option.
I saw this Chicken Yakitori in the freezer section at Costco and I decided I wanted to give it a go. I really enjoy Asian food and this looked super easy as all you do to make it is microwave it. Convenience is huge with this product, basically you just microwave the bag it comes in and pour it on the plate. It's frozen so you don't have to worry about it going bad and the next time you need to make a quick meal at home and have no idea what to make, you can pull this right out of the freezer, no defrosting required.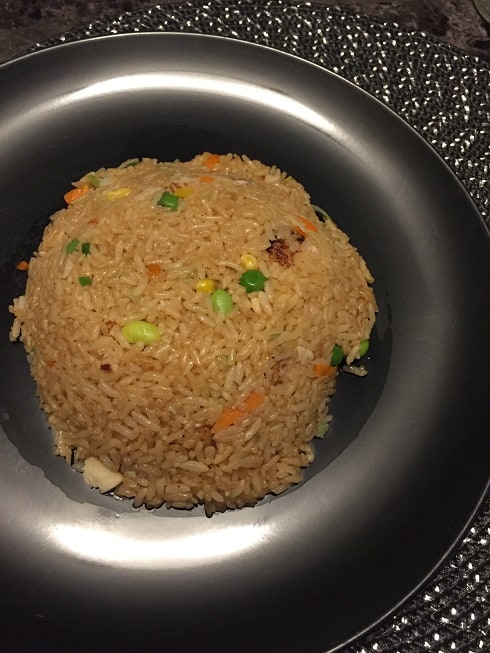 In my opinion the cost is slightly on the expensive side, I paid $16.49 Canadian for this not on sale. You get six 255 gram bags in one box. One serving was enough for me but my husband probably could easily eat 2 bags for dinner, the cost is about 2.75 a bag. I could see a family of four easily going through one box in one meal.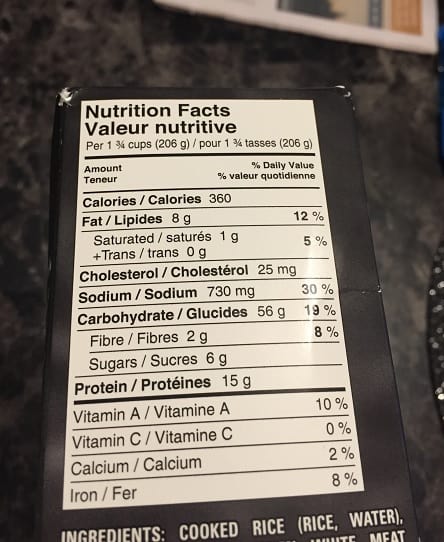 Definitely not the healthiest meal choice. First of all I don't like how the nutrition information is measured in grams and cups. I would prefer to know the nutritional information per bag of Chicken Yakitori because I feel most people will eat one bag. 206 grams or one and ¾ cups is 360 calories, eight grams of fat, six grams of sugar, two grams of fibre, 15 grams of protein and a whopping 730 mg of sodium. When I look at the calories, fat and sugar it does not look that bad. What really isn't great is the amount of sodium, unfortunately a lot of frozen meals have a high amount of sodium. A lot of people don't need to worry about their sodium intake but if you are watching your sodium, take note.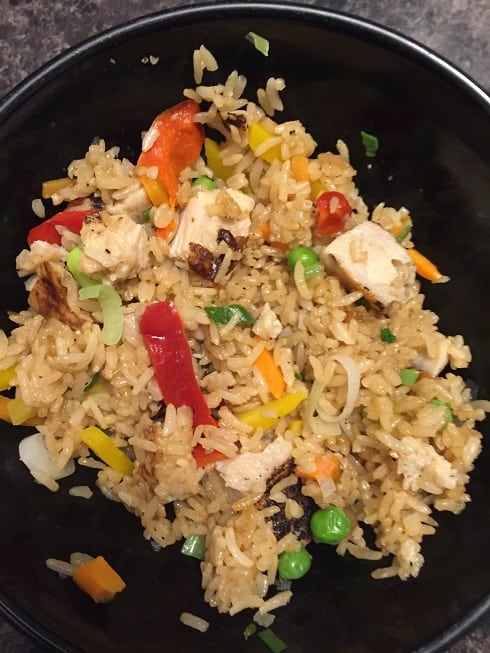 This tasted pretty good! Definitely well-seasoned. The overall taste of the dish was enjoyable. There was nice small white chunks of chicken breast and a ton of rice. What I really wish is that it had more vegetables. I've already decided that to use up the rest of the box I'm going to add my own steamed veggies to make it healthier and heartier.
This reminds me of a chicken fried rice which kind of disappointed me because I feel like it was more of a side than a main. I craved more chicken and vegetables and felt slightly underwhelmed by the lack of vegetables and meat.
Overall I probably will not be purchasing this again, I did enjoy the taste but for what it is I found it slightly expensive and wish it had more vegetables and meat and less rice. Also it's quite high in sodium so I feel it's not the healthiest item I could choose.
Taste: 6/10
Cost: 7/10
Convenience: 9.5/10
Nutrition: 5.5/10