Hard to eat just one! Full of healthy ingredients!
Please note that this review was not paid for or sponsored by any third party. I purchased this product with my own money and the opinions in this review are strictly my own. I am not affiliated with Costco or any of its suppliers. I am just a fan of the company. I write these reviews to help my fellow shoppers.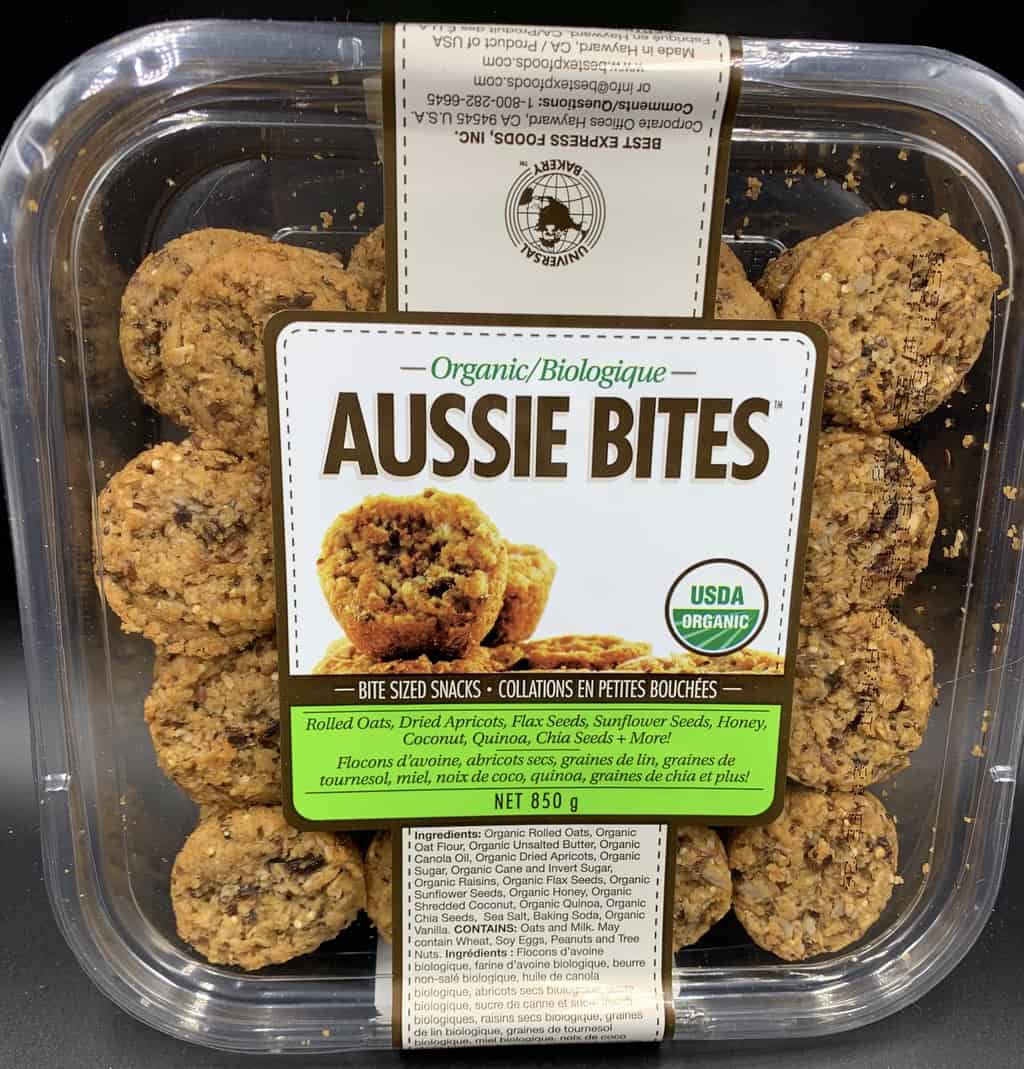 I love anything that resembles a cookie, cake or muffin. I've seen the Universal Bakery Aussie Bites at Costco for quite some time and they seem to be a pretty popular item. I bought a container to try and review!
Taste
The Costco Aussie Bites by Universal Bakery have rolled oats, dried apricots, flax seeds, sunflower seeds, honey, coconut, quinoa and chia seeds! They're packed full of nutritious ingredients. The Aussie Bites are a little bit like a muffin, a soft granola bar or a healthy cookie. They're slightly sweet, soft, crumbly and also a tiny bit crunchy. I have to warn you, the chia seeds can get stuck in your teeth so be mindful of that if you're enjoying these. Although they taste really good they are a bit dry and crumbly however all in all they're a tasty snack or breakfast. They also go well if you crumble them over yogurt or fruit.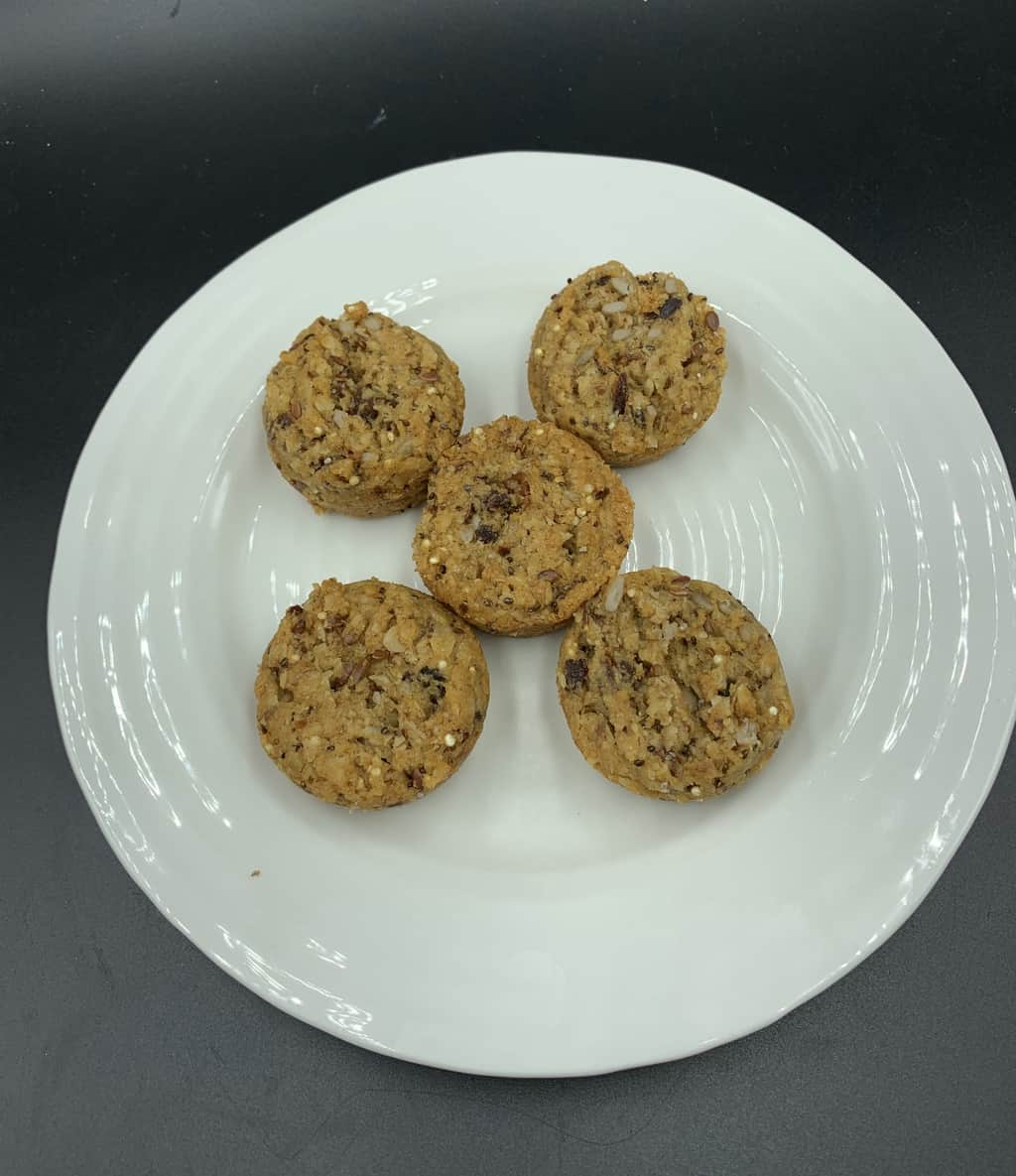 Cost
I paid $12.99 Canadian for the 850 gram bin of Aussie Bites. There were roughly 24 Aussie Bites in the bin I purchased. I feel like they are slightly expensive, but not overly pricey considering all the ingredients are organic and if you just ate one a day, a bin would last you quite a long time.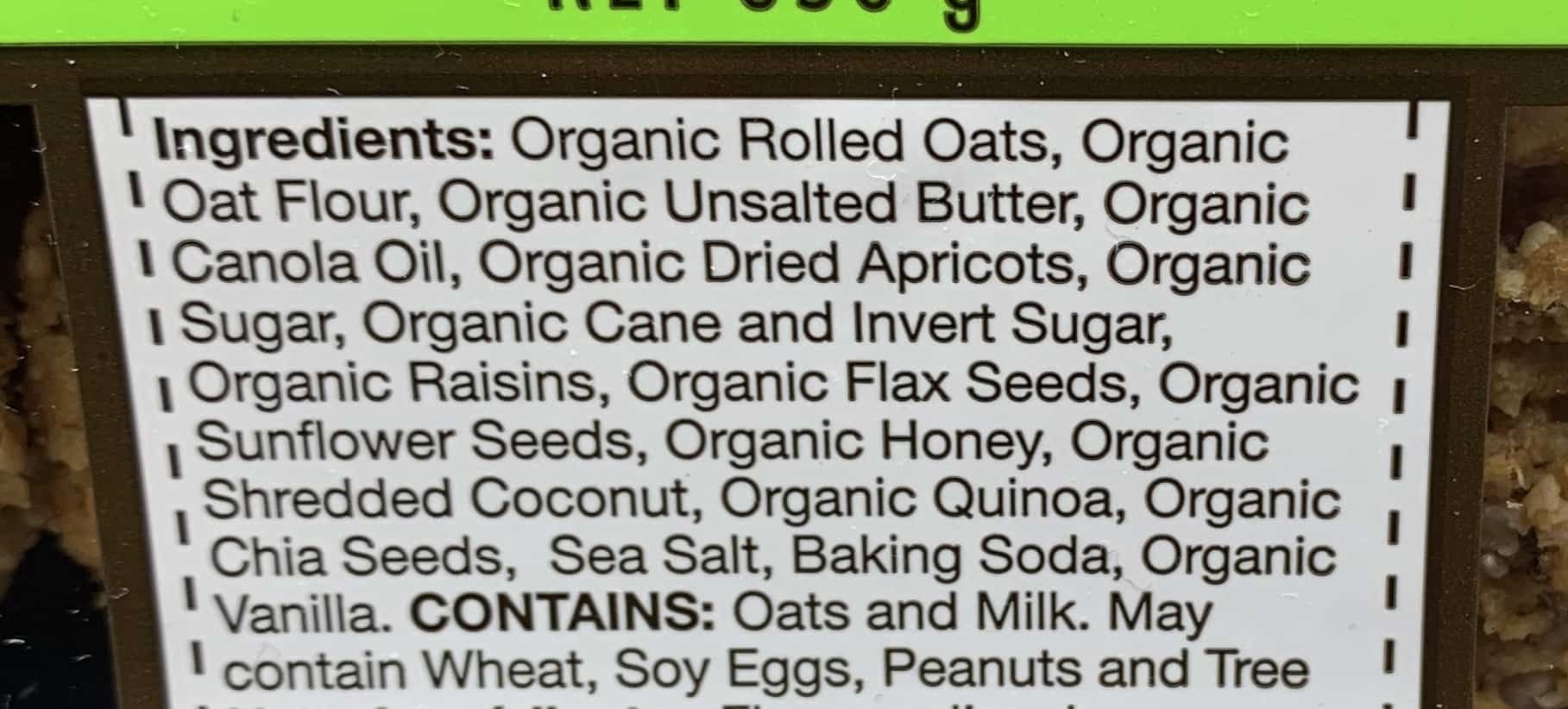 Convenience
The Aussie Bites come in a resealable plastic container and the best before date is about two months from the date I purchased them. They're a convenient snack or breakfast. I freeze my Aussie Bites as soon as I buy them and they stay fresh.
Nutrition
One Aussie Bite is 130 calories, seven grams of fat, 90 mg of sodium, two grams of fibre, two grams of protein, eight grams of sugar and 16 grams of carbohydrates. If you can stop at just one that's not bad! Eight grams of sugar and seven grams of fat might seem high for a few folks considering how small these are. Full disclosure: I could eat like three of these in one sitting. The Aussie Bites contain gluten, milk and eggs.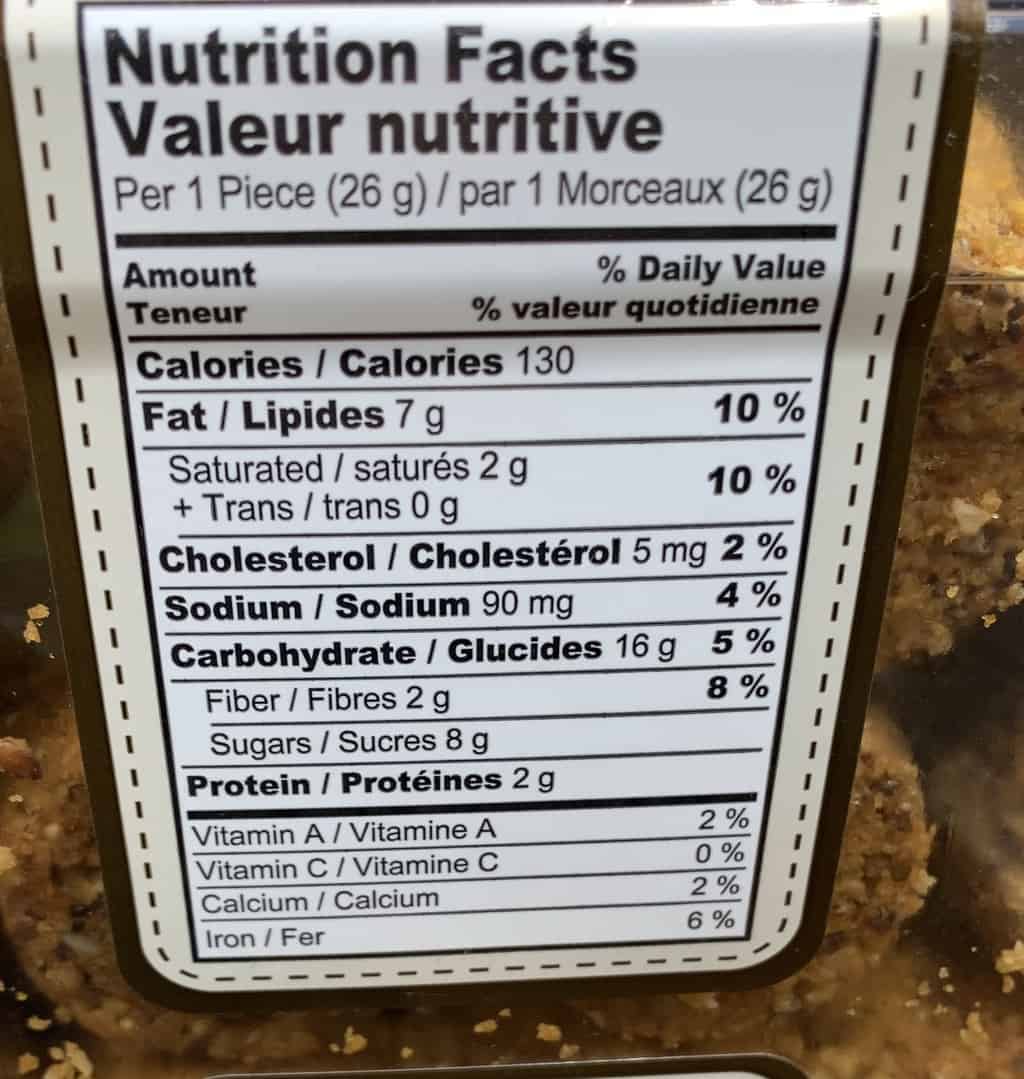 I love the taste of the Costco Aussie Bites but I find them a little small for the amount of calories, sugar and fat. If one of these for breakfast kept me full until lunch I'd definitely buy them regularly!
Taste: 8/10
Cost: 8/10
Convenience: 10/10
Nutrition: 6/10
What do you think of the Costco Aussie Bites? Would one fill you up for breakfast?