Small convenient cilantro and chicken wontons!
Please note that this review was not paid for or sponsored by any third party. I purchased this product with my own money and the opinions in this review are strictly my own. I am not affiliated with Costco or any of its suppliers. I am just a fan of the company. I write these reviews to help my fellow shoppers.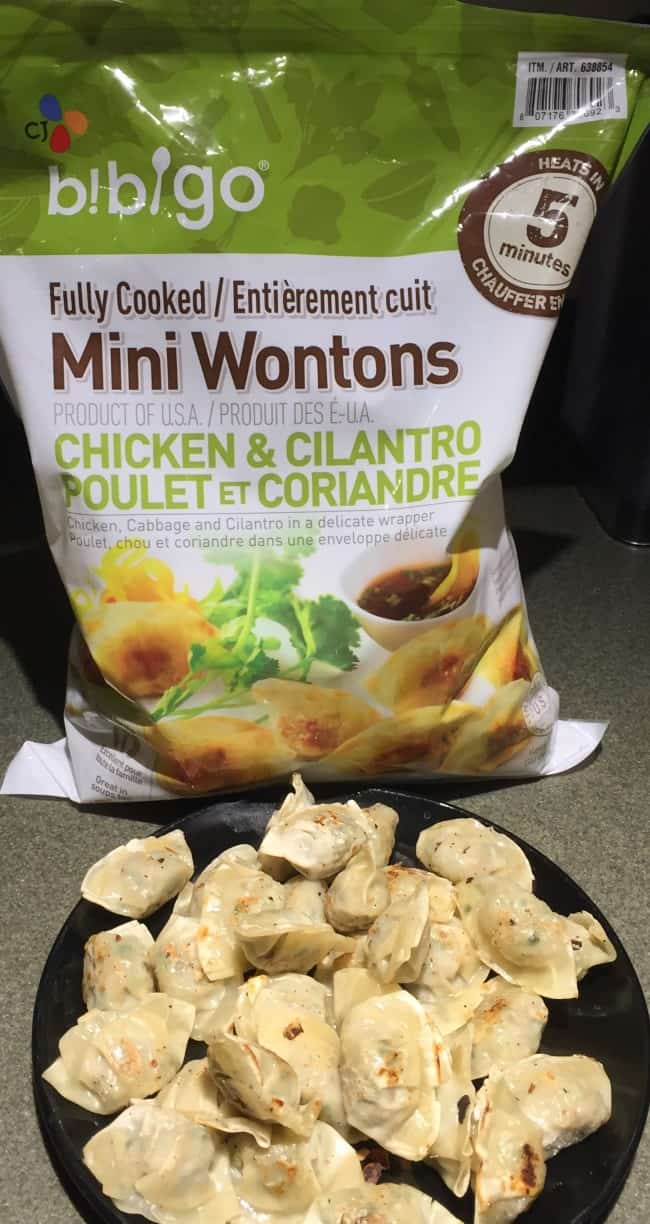 Have you tried the chicken and cilantro mini wontons from Costco by Bibigo? I feel like I should have tried these a long time ago due to the fact I love frozen and easy to make Asian food. I picked these up recently when they were on sale.
I feel like cilantro is one of those polarizing foods. People seem to either love cilantro or hate it. Fear not my cilantro hating friends, I feel like these wontons don't have a super strong cilantro taste so I would encourage even those who hate cilantro to try these. These are pretty simple and taste nice so I think a lot of people would find these to be appealing. I found these to be quite delicious. There's a generous amount of nicely seasoned chicken combined with a slight hint of cilantro all wrapped in a soft, thin, palate pleasing dough. These are very versatile little dumplings full of goodness.
The Bibigo Chicken and Cilantro Wontons are quite the convenient and versatile item. I like making them as an appetizer or side to go along with an Asian stir fry dinner. The packaging states you can cook these using multiple methods by microwaving, boiling or pan frying. You can even make a yummy wonton soup using these. I think what would make these exceptional would be if they included some kind of sauce to go with these, like the Costco Siwin Potstickers does.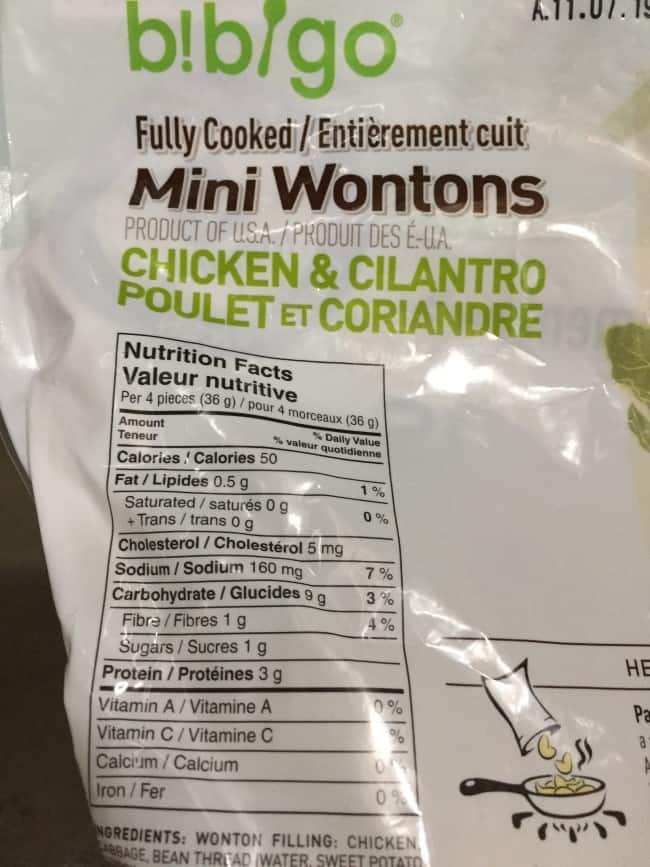 Nutritionally these aren't that bad for you. Usually foods that taste amazing are not always the healthiest. Four wontons is 50 calories, one gram of fat, one gram of sugar, three grams of protein and 150mg of sodium. Obviously you're going to eat more than four (how could you not?) but even then the nutritional values are reasonable!
I purchased these on sale for $8.99 Canadian from $12.99 Canadian. I feel that either price is reasonable due to the wontons containing a generous amount of meat and also the large bag you get for either price. I would definitely prefer to purchase these on sale though. At $8.99 that seems like a steal of a deal.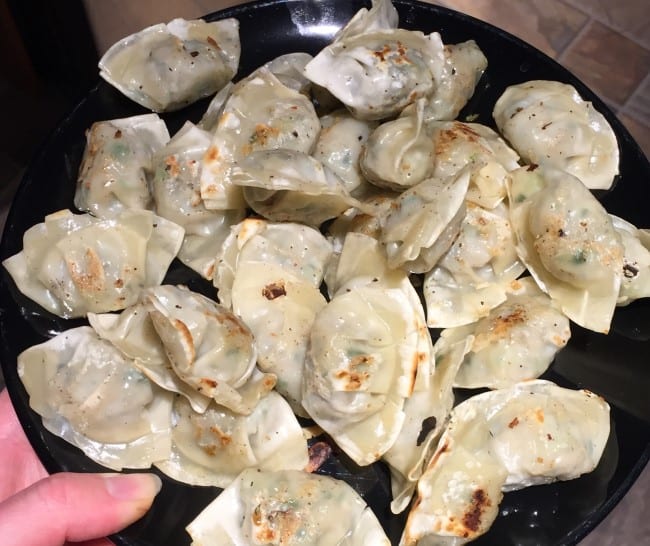 I really enjoyed the taste of these and am going to try making wonton soup with them. My husband also really enjoyed the taste so I would definitely purchase these again.
Taste: 8.5/10
Cost: 9/10
Convenience: 9/10
Nutrition: 6/10
Have you tried these? Did you like them? What other ways could you use these?