Are you a boba fan? Have you had the convenience of making boba at home? Costco now carries brown sugar boba packs to make your own bubble tea at home! Bubble tea is something I've been drinking since I was about 16 years old and I've never had boba at home until now. Today I'm reviewing the Costco Boba Bam Instant Boba Pack. Is this as good as buying boba from a bubble tea shop?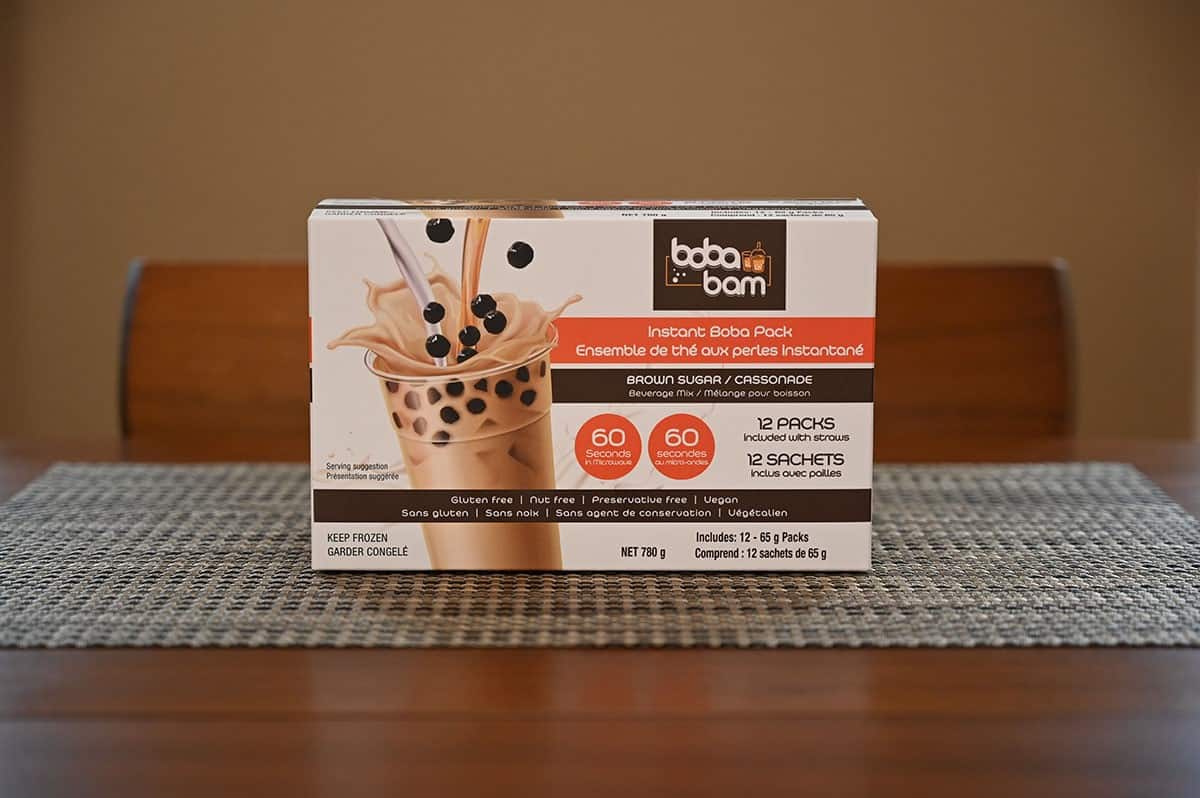 Another very similar product available at Costco if you like boba is the Costco Brown Sugar Boba Bars.
Location in Store
The instant boba packs can be found in the freezer aisle at Costco. The item number is 1571731.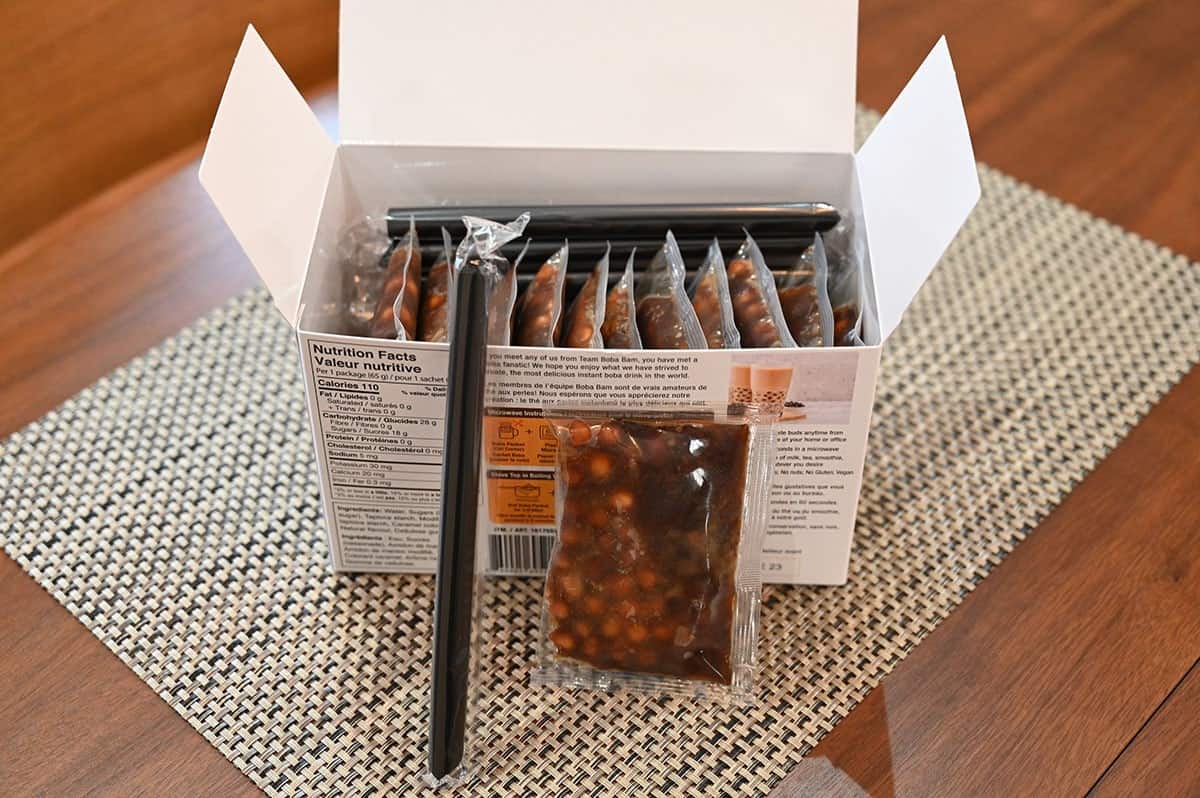 Taste
Milk is required to make the instant boba packs. You can non-dairy beverages or regular milk. I picked up 2% regular milk for the purpose of making the boba but I think oat milk would be fabulous. Both my husband and I think these Costco brown sugar flavor instant boba packs are pretty delicious.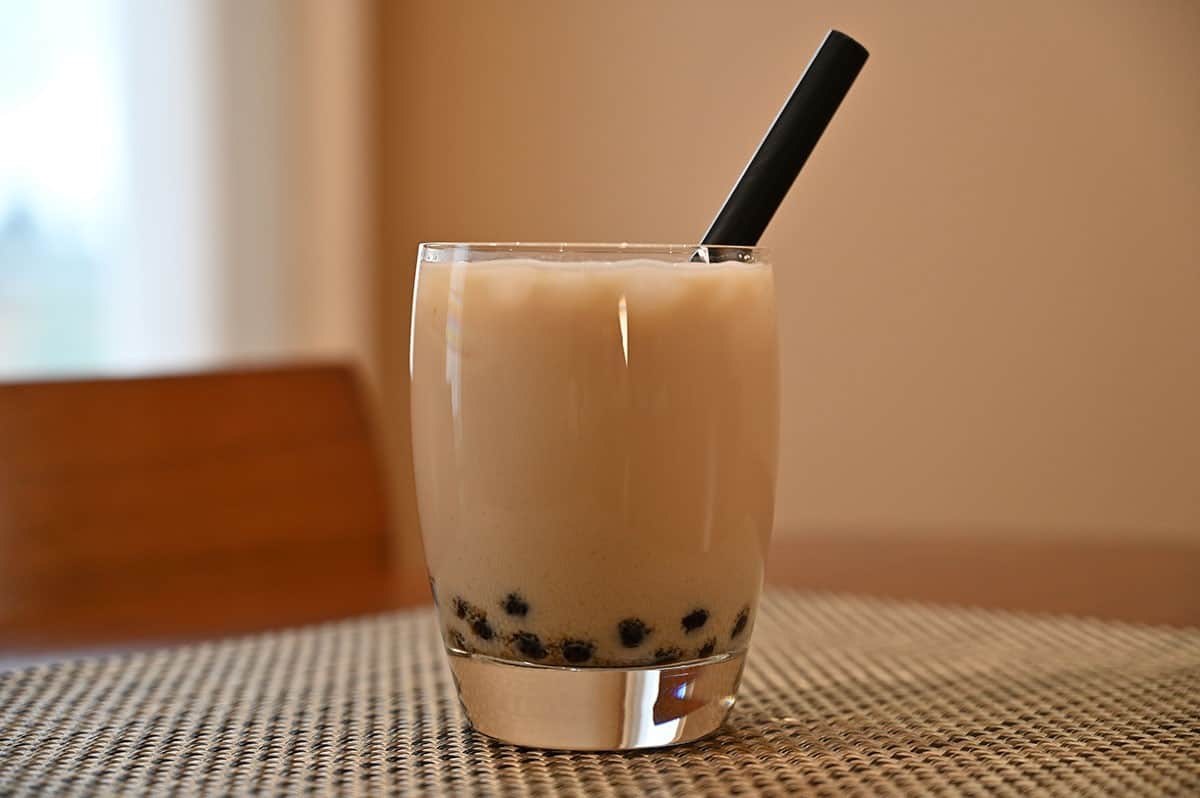 If you've ever had a bubble tea before this is a delicious homemade version. My husband found it a bit watery and would have used less ice but I found it super flavorful and creamy and would have preferred a bit more ice.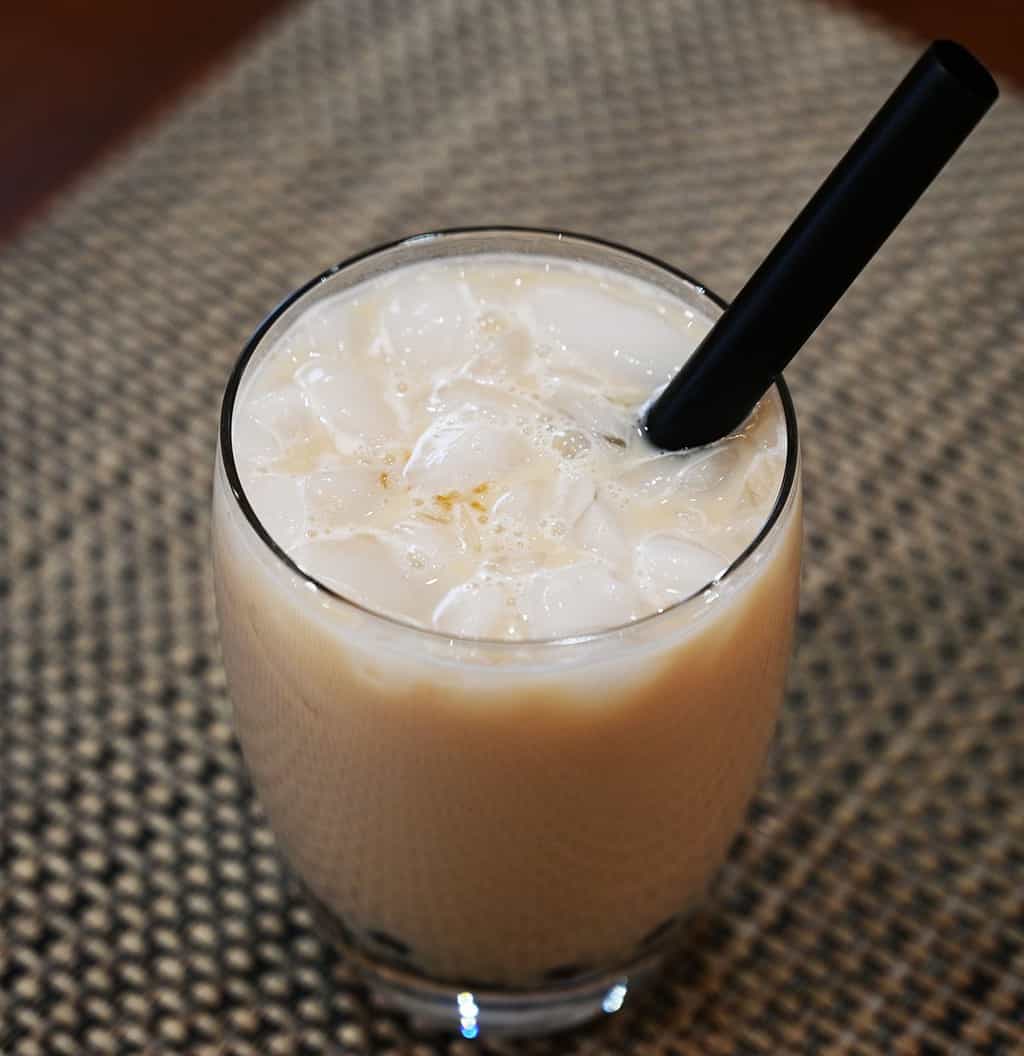 There's a sweet, distinct brown sugar taste and the tapioca pearls are chewy, sweet and in my opinion, the perfect texture. When I have bubble tea I like to get flavors like raspberry, mango and add things like lychee jellies so I prefer going out for bubble tea over this version from Costco. I still really enjoyed my drink though and will finish all the boba packs in the box.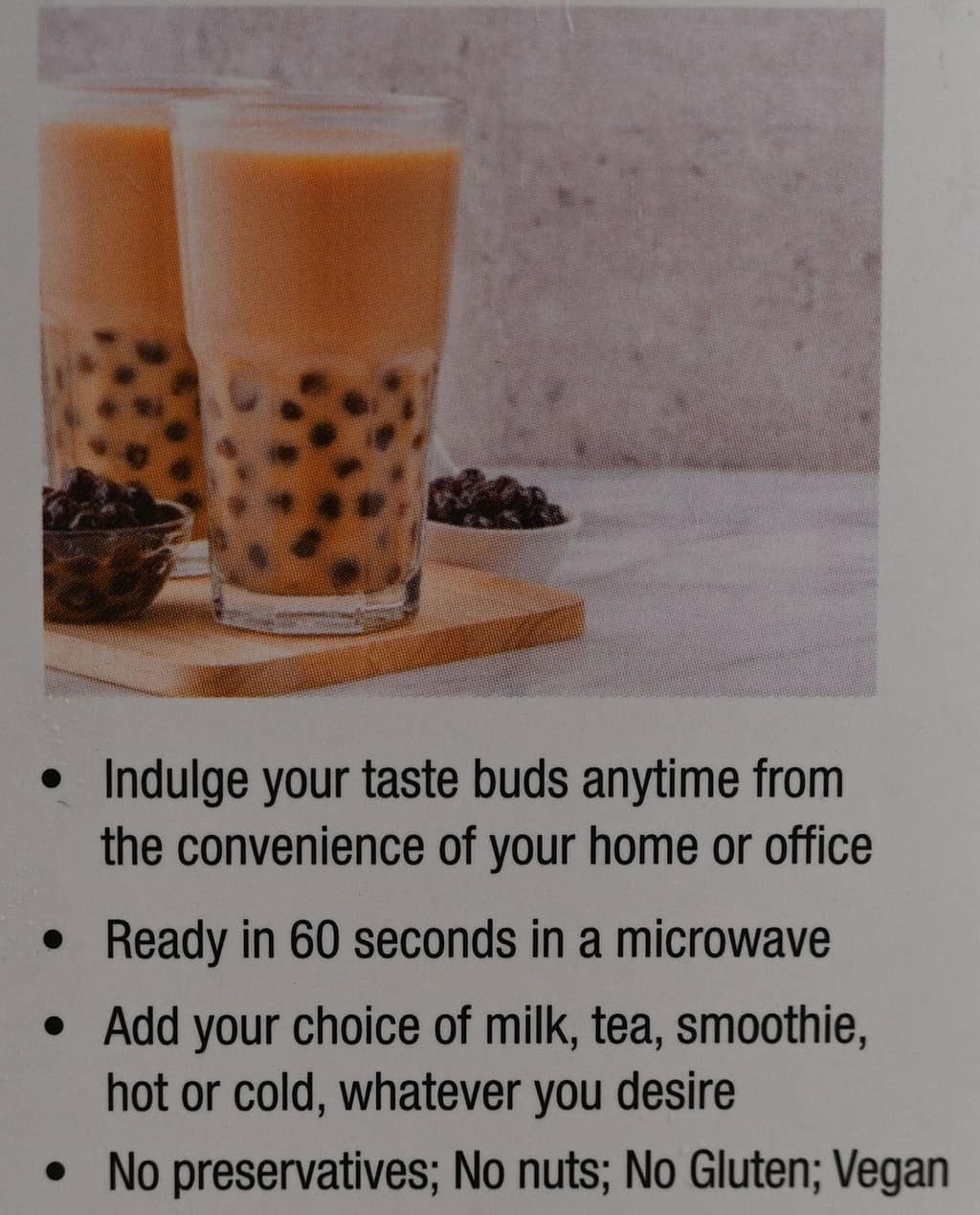 Cost
The Boba Bam Instant Boba Pack box costs $15.99 Canadian at Costco. For that you get 12 instant boba sachets and 12 straws. This is pretty expensive considering it's not a complete drink but it's so much cheaper than buying bubble tea. One bubble tea where I live is over five dollars.
Convenience
The instant boba packs from Costco are really convenient to use. I prepared mine using the stove top in boiling water method. I think the microwave method would have yielded the same yummy results.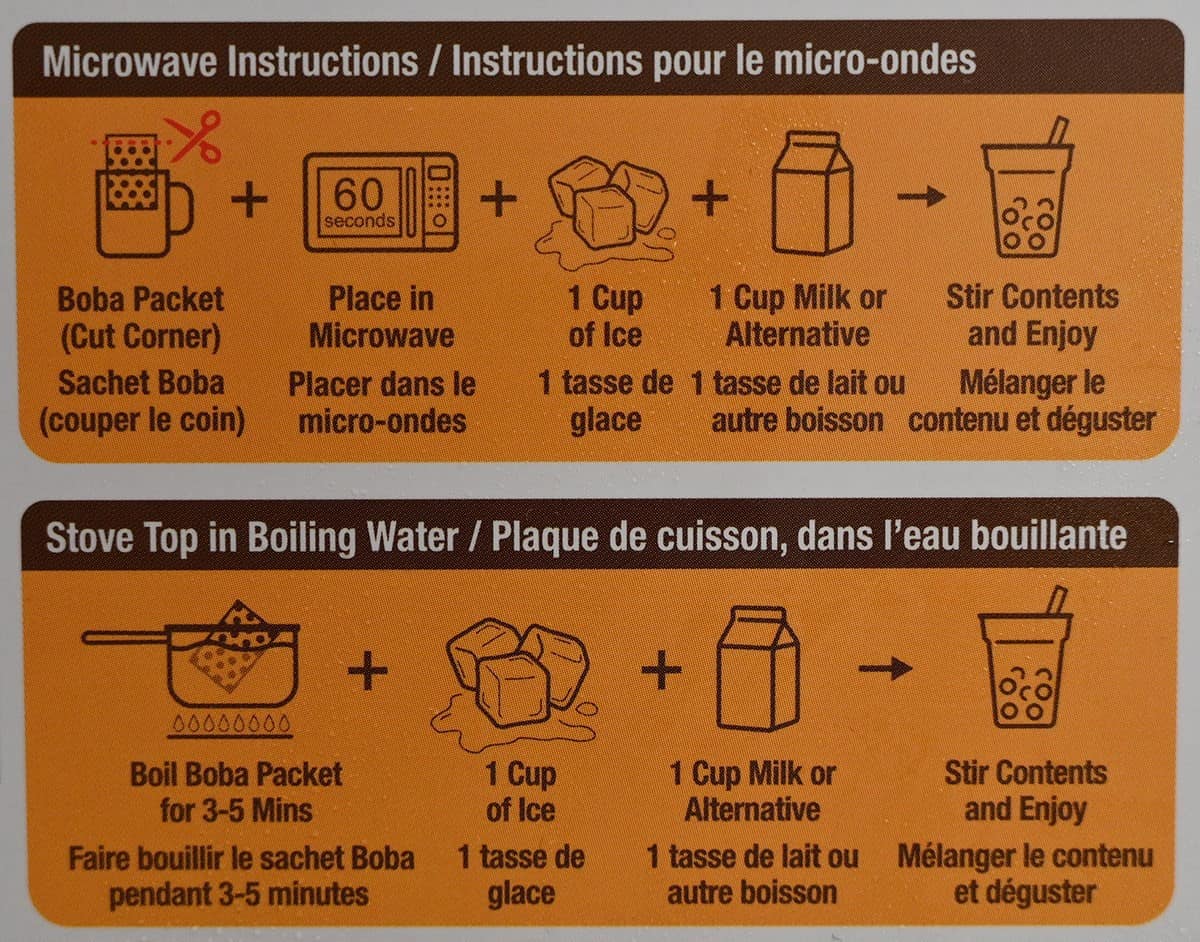 To prepare the instant boba pack you heat it then combine it in a glass with one cup of milk and one cup of ice, stir it up and then use the special straw that comes in the box!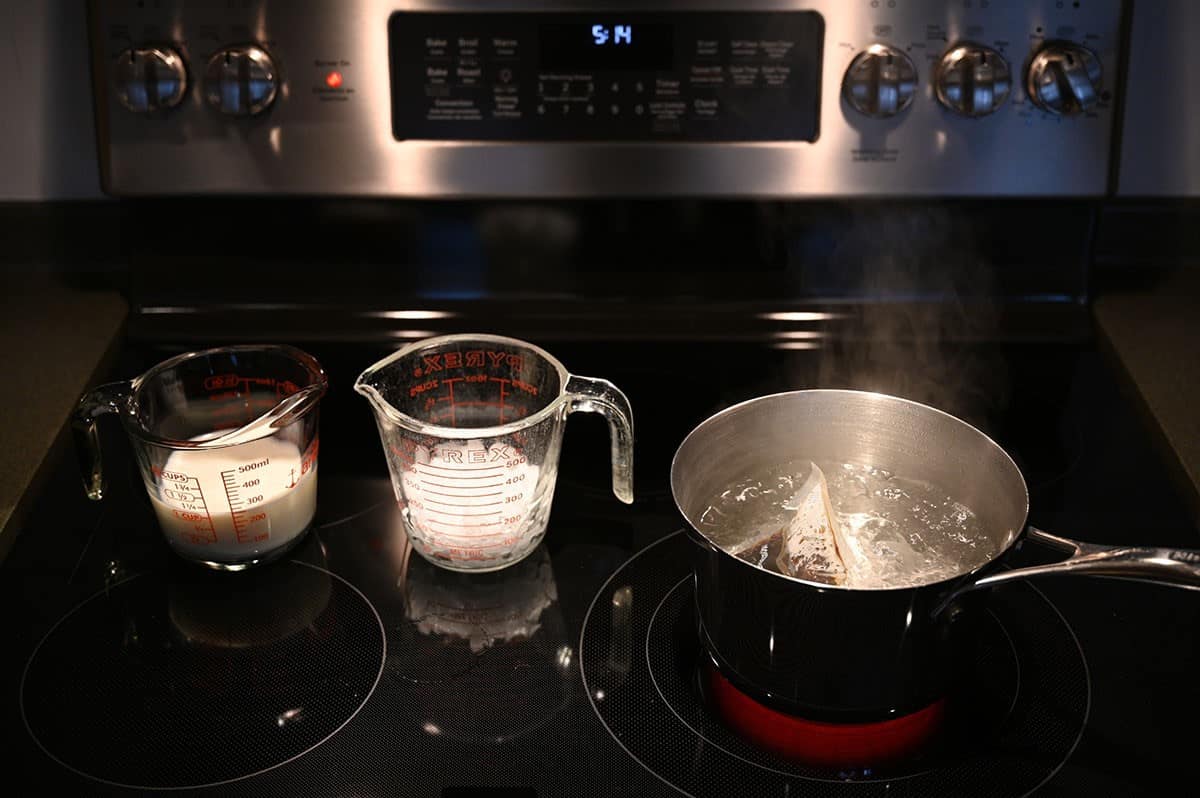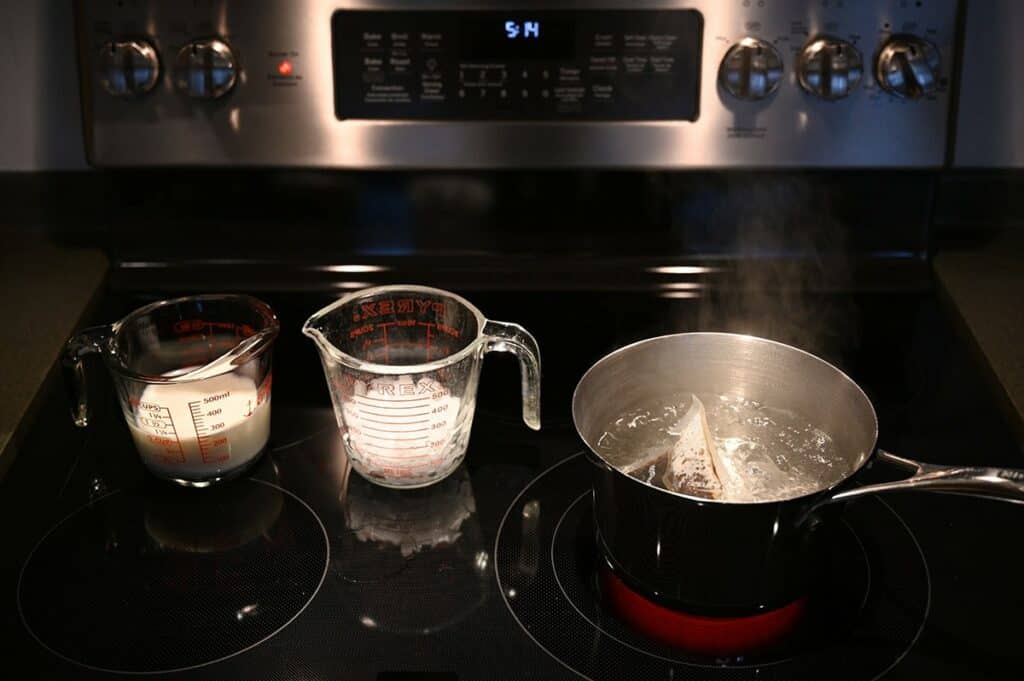 The packs need to be kept in the freezer and the best before date is nine months from the date we purchased them. I recommend bubble tea for a snack or a dessert, especially a dessert because it's so nice and sweet. This boba is a product of Taiwan.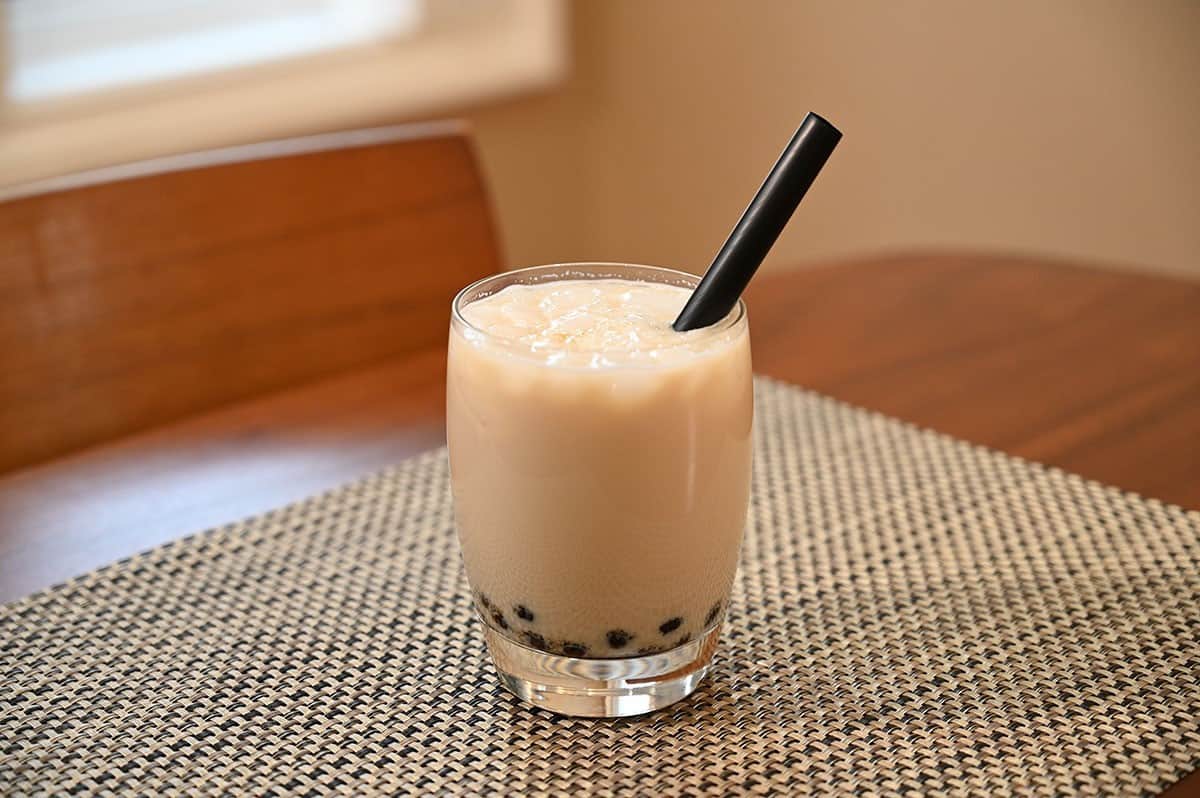 Nutrition
Calories
One package is 110 calories, zero grams of fat, 28 grams of carbohydrates, zero grams of fibre, 18 grams of sugar, zero grams of protein and five milligrams of sodium. Take note this doesn't include the calories of the milk or milk alternate beverage you use. This is high in sugar and calories which is totally to be expected!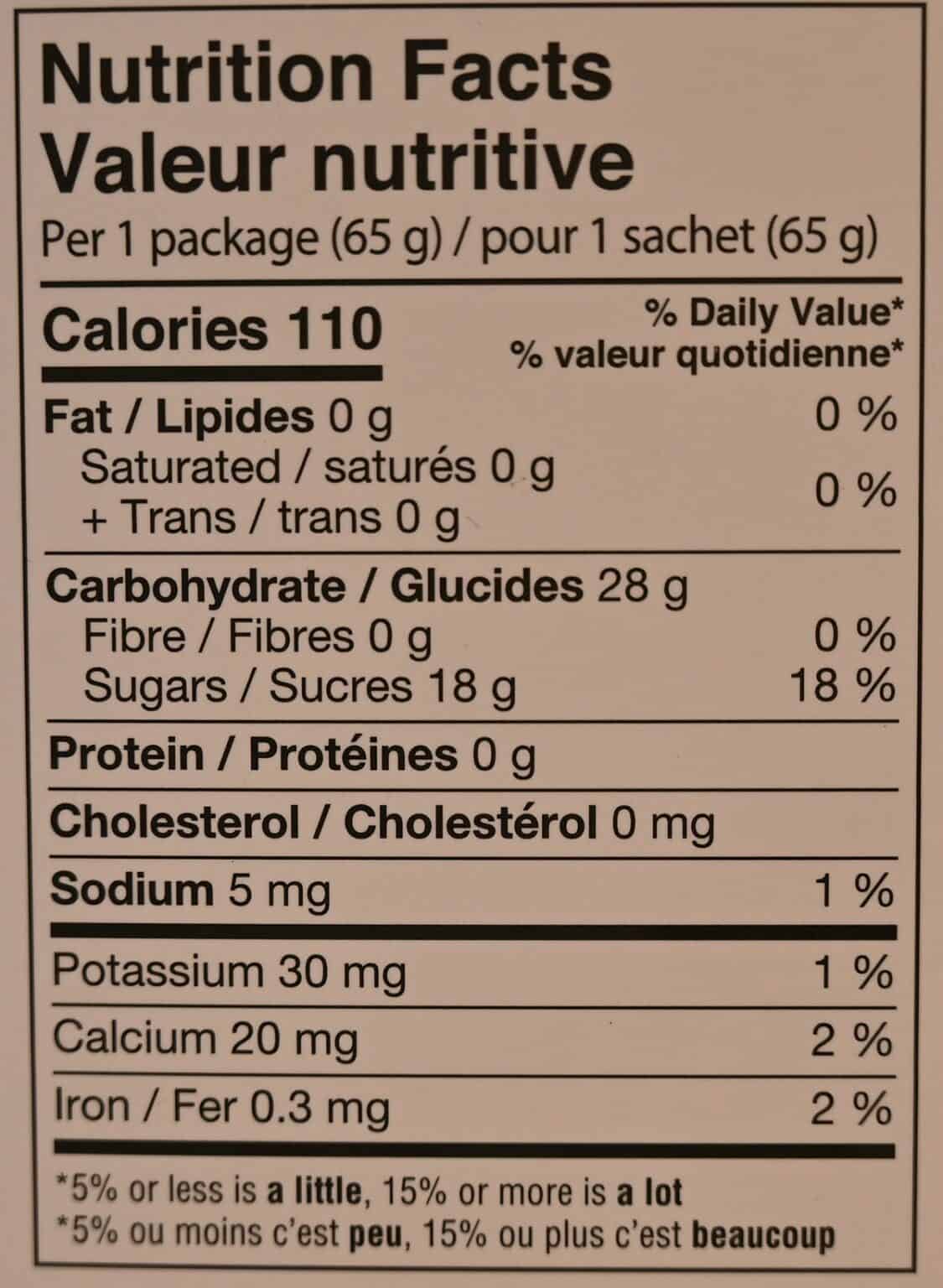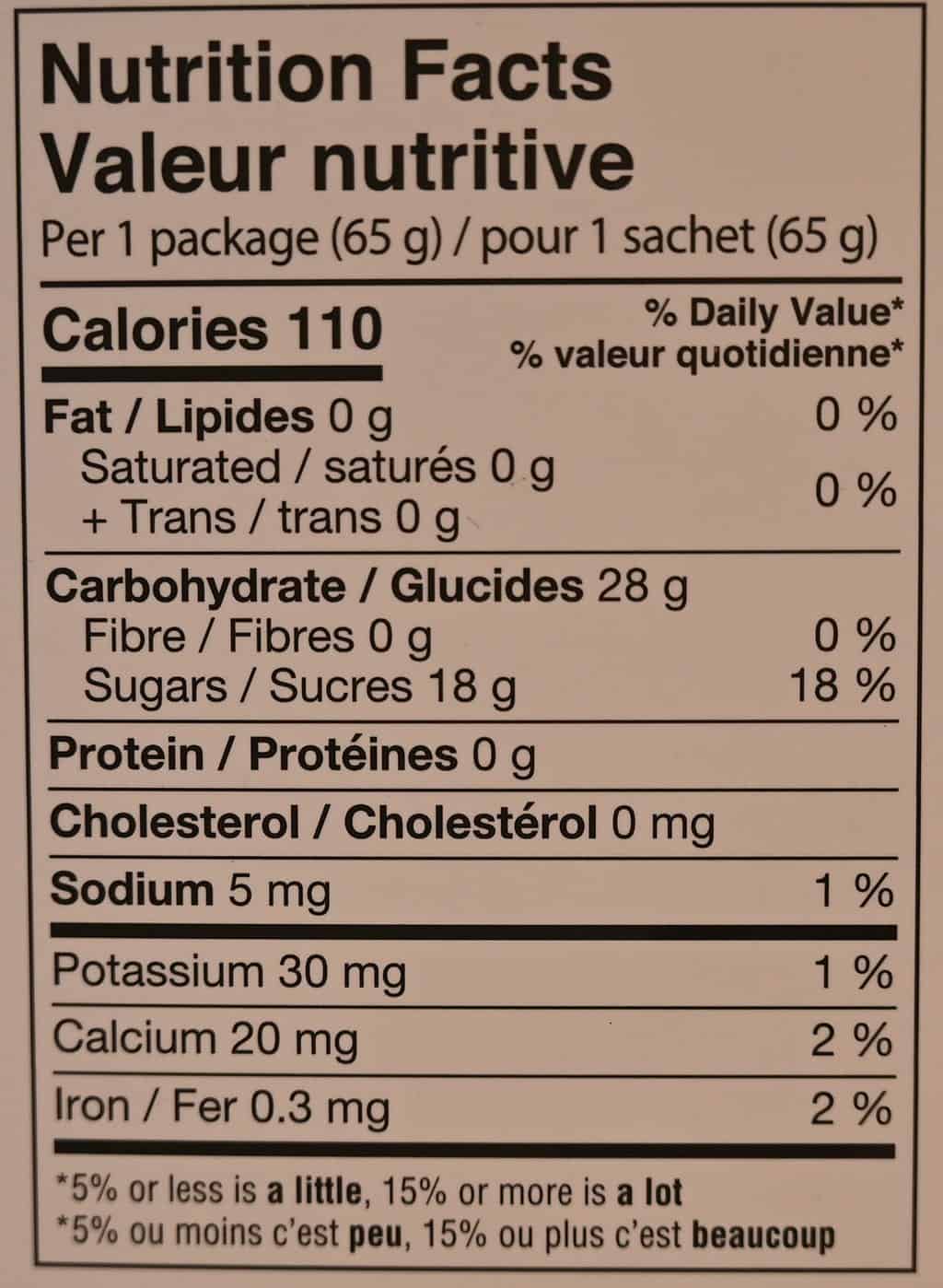 Ingredients
There's nothing of nutritional value on this ingredients list so I see this as more of a treat. The instant boba packs are gluten-free, vegan and nut-free. You can easily make a dairy-free bubble tea with a non-dairy beverage.

Scoring
Taste: 9/10
Cost: 6.5/10
Convenience: 5/10
Nutrition: 0/10
Overall
Must buy!
These Costco Boba Bam Instant Boba Packs are super fun and delicious too! If you're someone who really loves bubble tea (especially brown sugar flavor) I do recommend trying this.
Have you tried this? Share your comments below!
---
Please note that this review was not paid for or sponsored by any third party. This product was purchased by Costcuisine for the purpose of producing this review. The opinions in this review are strictly those of Costcuisine. Costcuisine is not affiliated with Costco or any of its suppliers. In the event that Costcuisine receives compensation for a post from the manufacturer of a product or some other third party, the arrangement will be clearly disclosed (including where the manufacturer of a product provides Costcuisine with a free sample of the product).