Everyone is loving these delicious Costco brown sugar boba ice cream bars!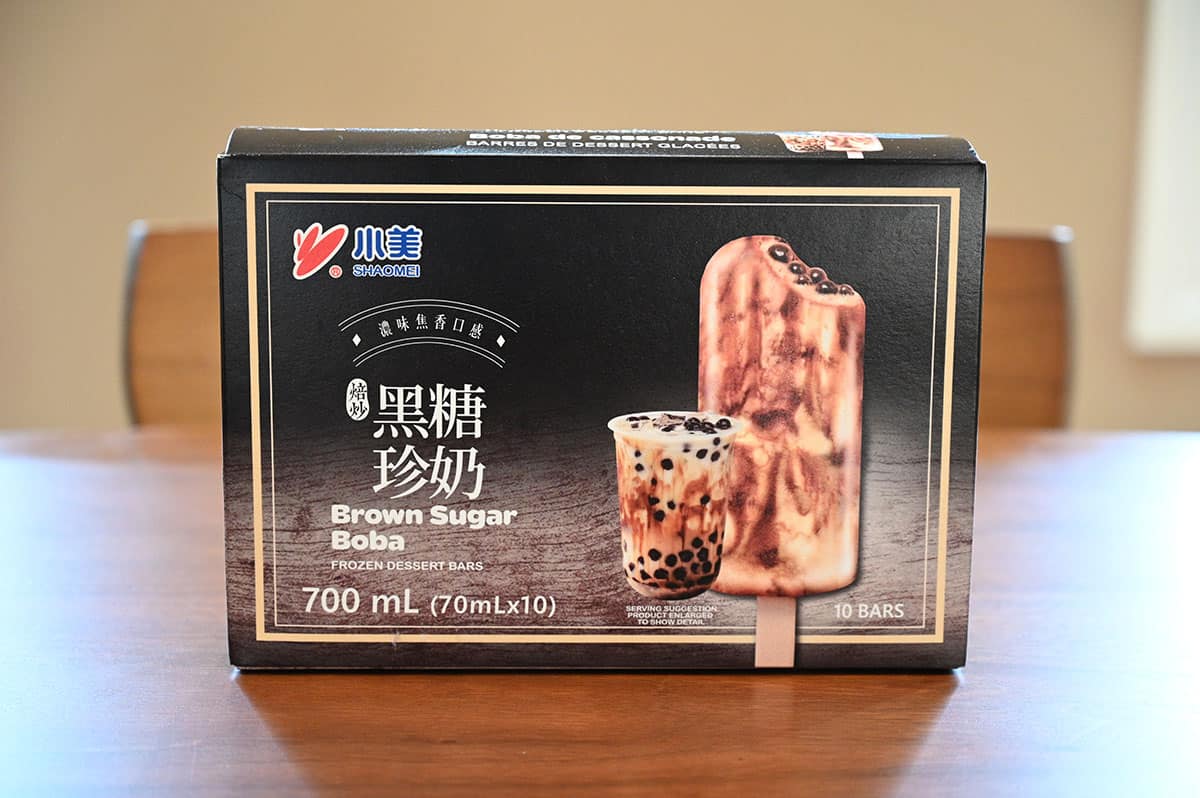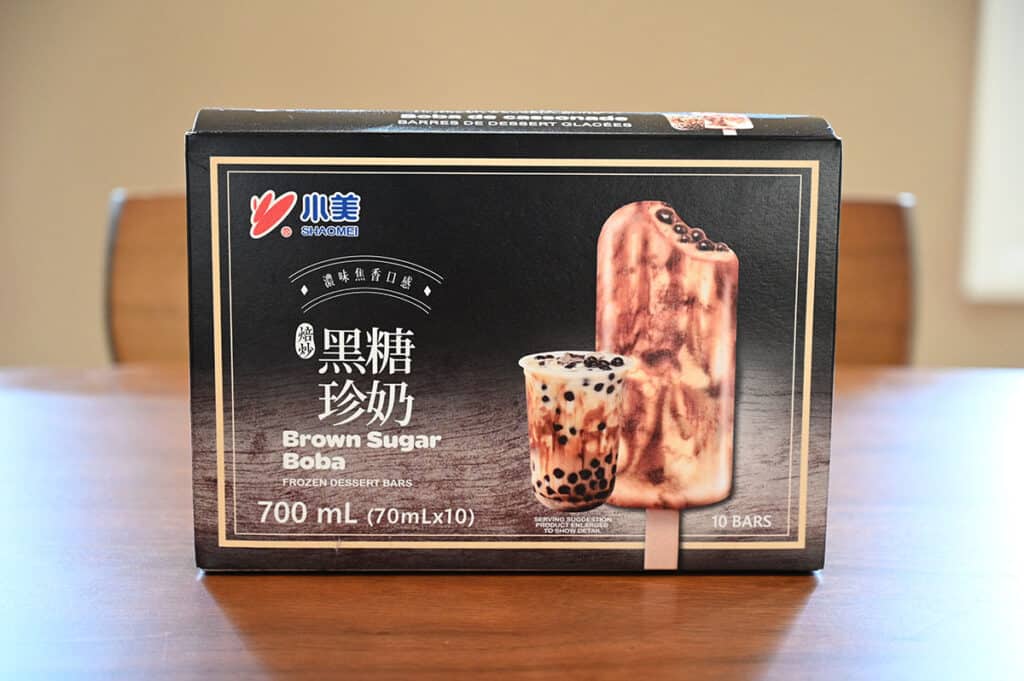 It's almost summer which means it's a perfect time to review these Costco Shaomei Brown Sugar Boba Bars that everyone is talking about! If you're a fan you have to try these delectable brown sugar boba bars from Costco.
If boba isn't your thing but you're craving something frozen, check out my reviews for the Costco Kirkland Signature Vanilla Almond Ice Cream Bars, Island Way Sorbet, Oreo Ice Cream Sandwiches and the Heavenfull Stroopwafel Ice Cream Sandwiches.
I also love the ice cream that the Costco food court sells.
The last time I went to Costco I went to find the boba bars in the freezer section near all the other ice cream and frozen treats. I found the sign but they were completely sold out of the boba bars. If you see these at Costco, don't wait, they sell out fast. Lucky for me my dad needed to stop at Costco for something a few days later and was able to pick me up a box but he made sure to tell me he had to climb in the freezer to get them because there was only a few left.
The item number for the boba bars is 1521605.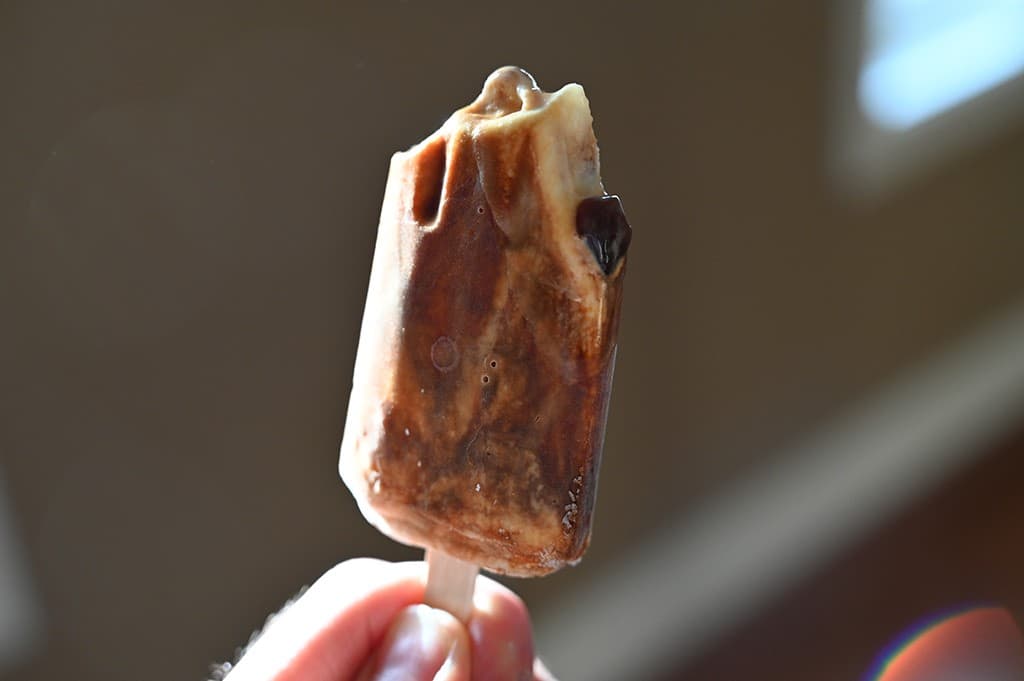 Taste
These are amazing! They're the popsicle version of a "bubble tea" or "boba drink". If you like brown sugar milk tea with tapioca pearls, you'll absolutely love these. The boba bars are like a frozen version of brown sugar flavored milk tea bar, you can definitely taste the brown sugar flavor and the ice milk is nice and sweet and creamy. The tapioca pearls are the little balls you see in the photos, they're chewy but not at all hard and have a slight tapioca flavor.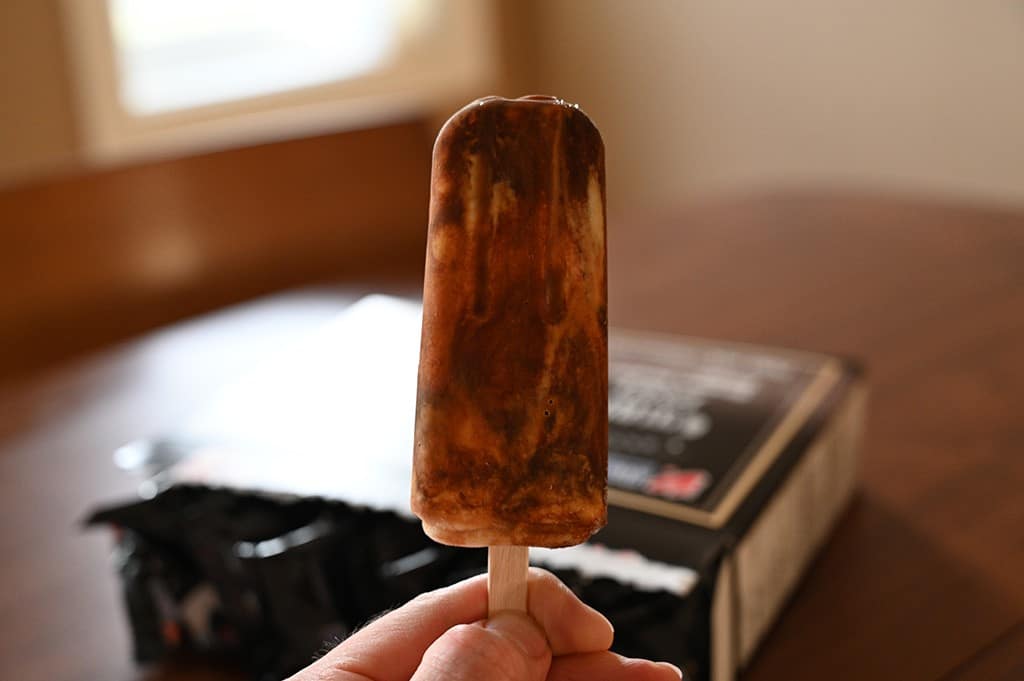 I found each bar has different amounts of tapioca pearls! Some have only one or two pearls and others have about five. The brown sugar ice milk is delicious enough that I don't mind a few bars with less pearls.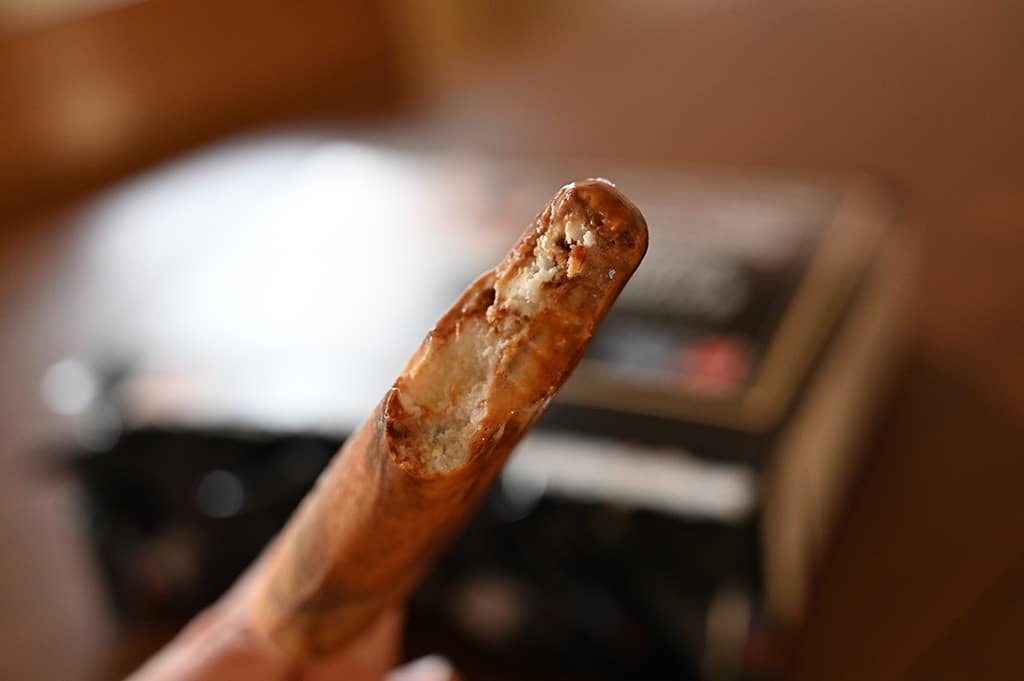 If you're someone who doesn't want to chew anything while enjoying ice cream you may not love these. In summary, the Costco boba bars are ice cream bars that taste distinctively like a brown sugar milk tea with tapioca pearls.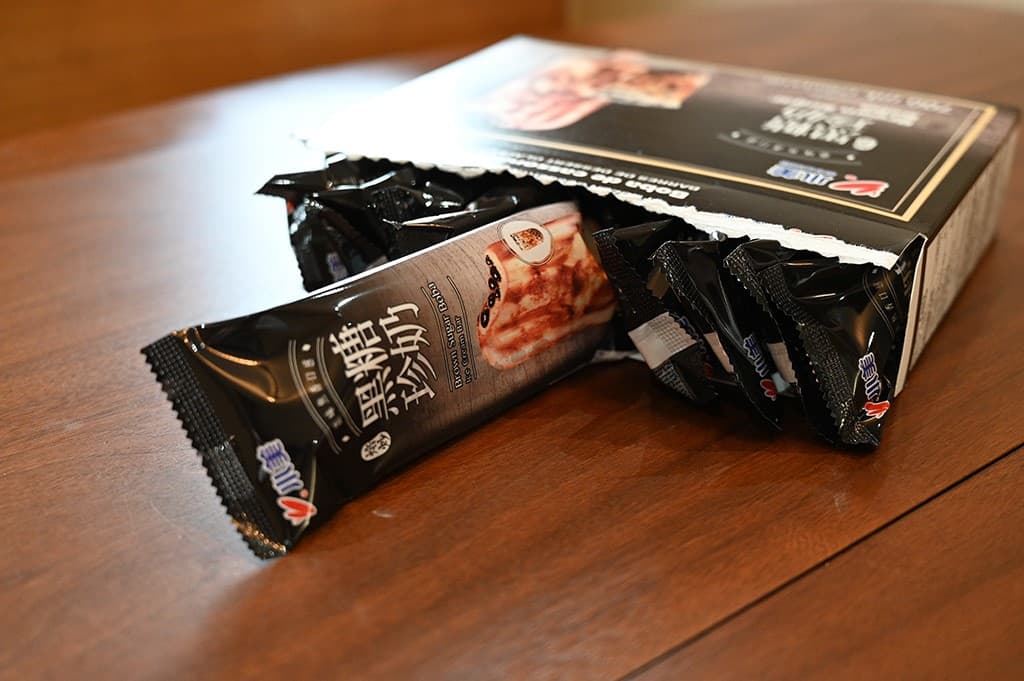 Cost
I paid $14.99 Canadian for the box of 10 bars which I've heard is way cheaper than the price in any other grocery store!
Convenience
The best before date is almost two years from the date I purchased these! They need to be kept frozen and each bar is individually packaged in plastic. The brown sugar boba bars from Costco make a cold & creamy delicious dessert or snack.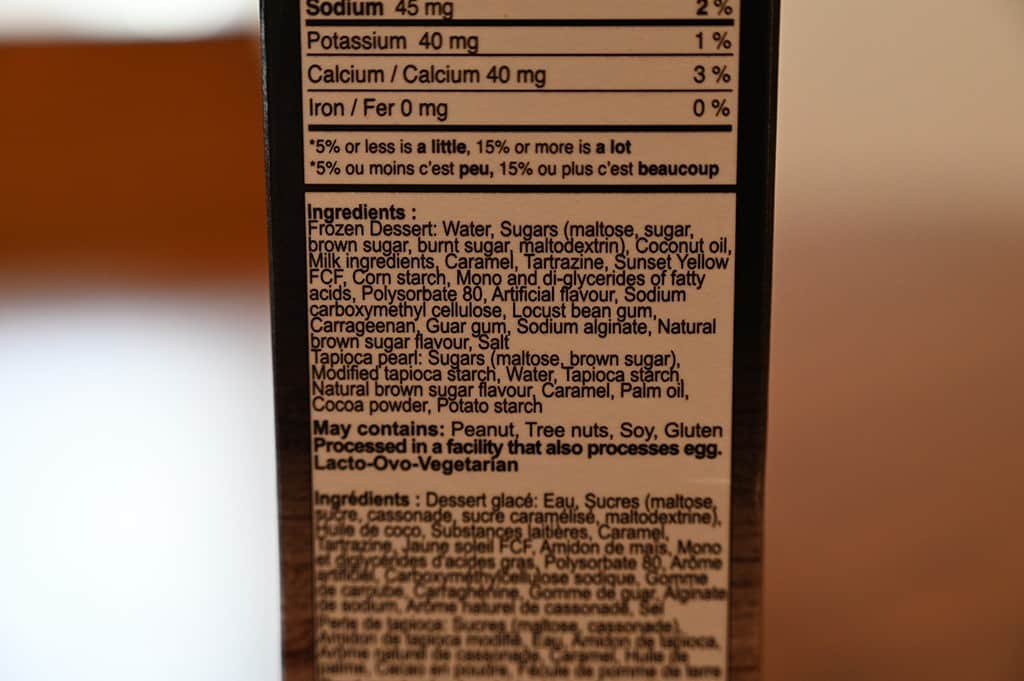 Nutrition
One bar contains 140 calories, five grams of fat, 23 grams of carbohydrates, zero grams of fiber, 15 grams of sugar, one gram of protein and 45 milligrams of sodium. 140 calories isn't that bad for one bar in my opinion!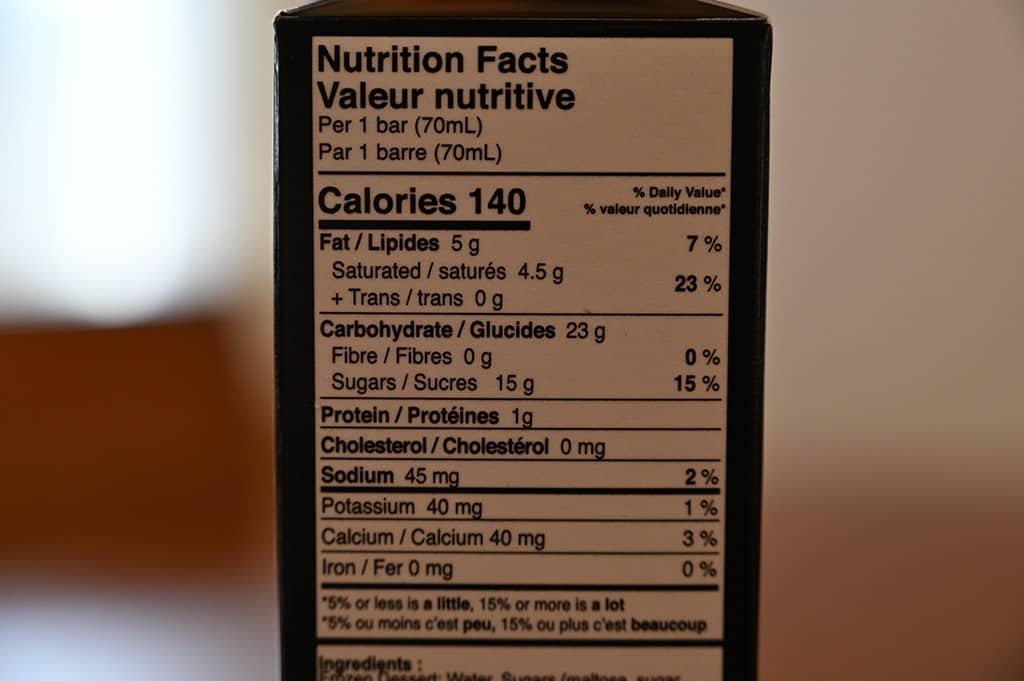 These are super-good and fun to try. Even though I prefer the drink version of boba brown sugar milk tea I also totally enjoyed these frozen Costco brown sugar boba bars.
Scoring
Taste: 9/10
Cost: 7/10
Convenience: 10/10
Nutrition: 0/10
Overall
Must buy!
Both kids and adults will love these. There's a reason people are going crazy for the boba bars from Costco!
Have you tried the brown sugar boba bars from Costco? What did you think of them?
---
Please note that this review was not paid for or sponsored by any third party. This product was purchased by Costcuisine for the purpose of producing this review. The opinions in this review are strictly those of Costcuisine. Costcuisine is not affiliated with Costco or any of its suppliers. In the event that Costcuisine receives compensation for a post from the manufacturer of a product or some other third party, the arrangement will be clearly disclosed (including where the manufacturer of a product provides Costcuisine with a free sample of the product).