Crispy, crunchy mushrooms you can snack on!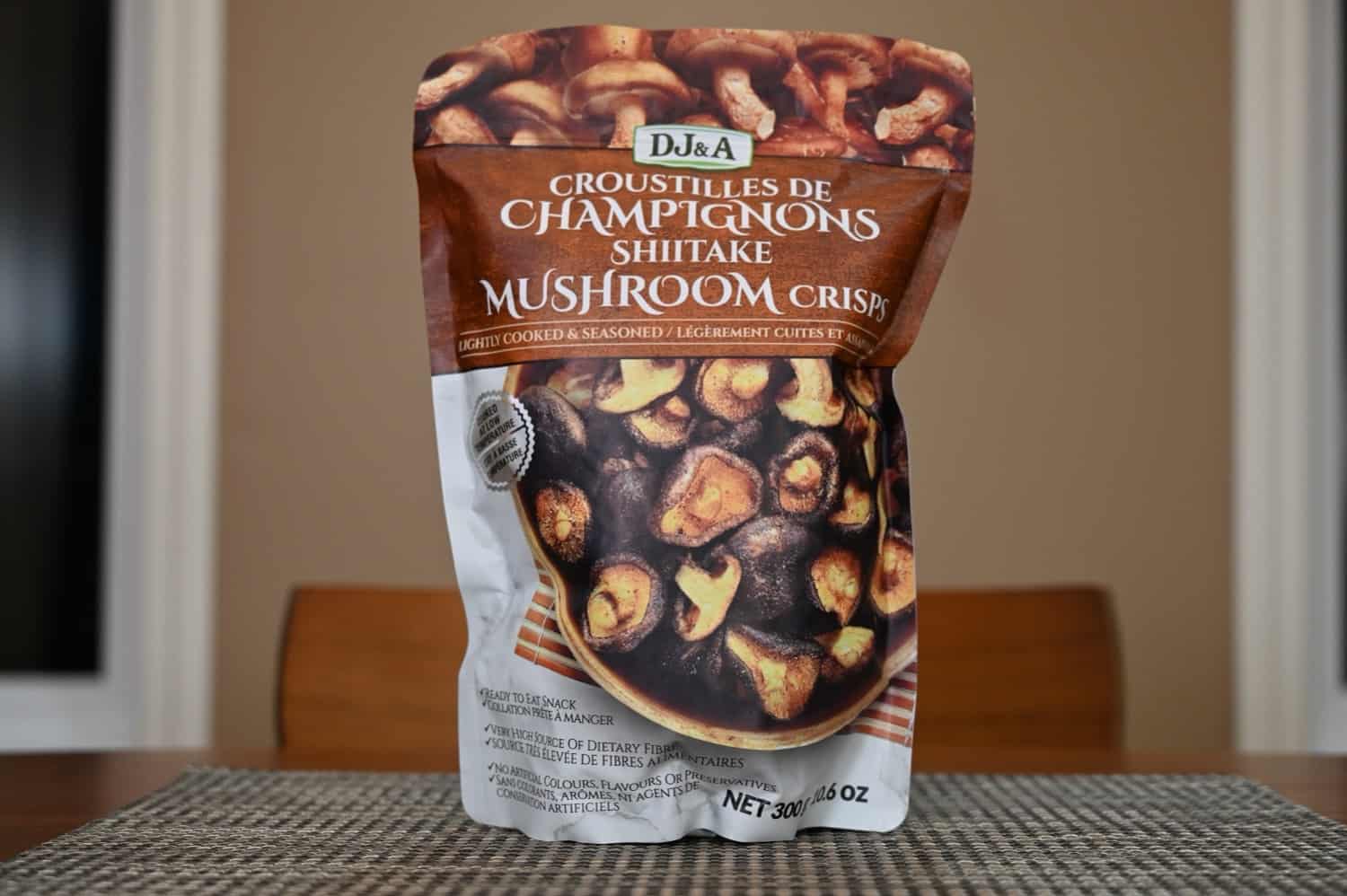 As I was perusing Costco I noticed this product with what looked like mushrooms on the outside of the bag. I was super perplexed, we were nowhere near the produce section but in the aisle with crackers, so surely these must be dried mushrooms. I picked up the bag and immediately had a flashback of the time I tried the Costco Snackyard Crispy Cauliflower.
I decided to pick up the Costco DJ & A Shiitake Mushroom Crisps to try and review on the blog.
I found these Costco DJ & A Shiitake Mushroom Crisps in the aisle with the canned asparagus and crackers. The item number is 1351997.
Taste
How something looks is a huge part of taste in my opinion and I have to be honest, these looking exactly like dried, hard mushrooms kind of turned me off even though I knew that's exactly what I was getting! I guess I just don't love the sight of mushrooms?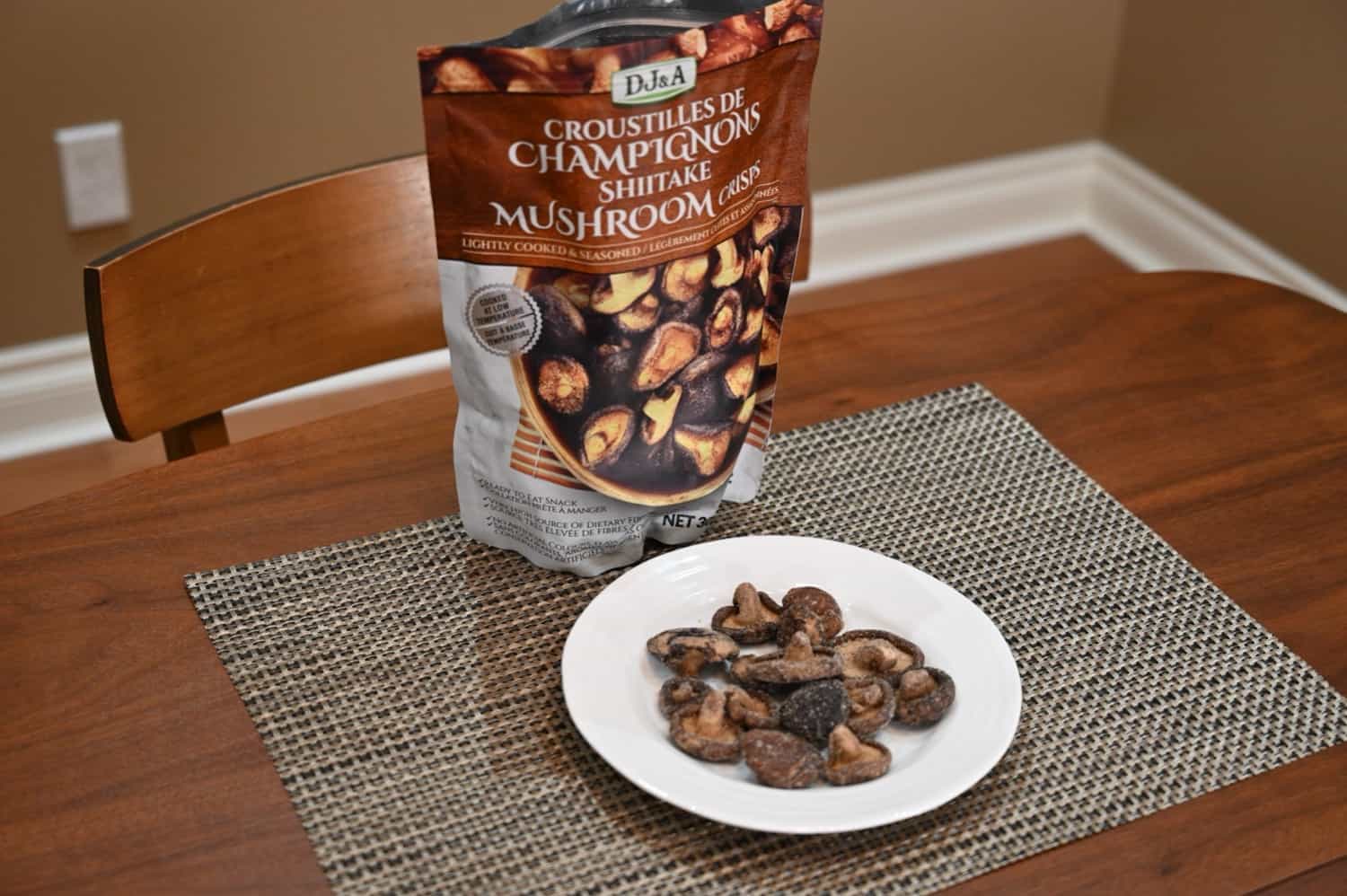 If you blindfolded me and gave me one of these to try I wouldn't even guess they are mushrooms. They taste like like a salty pretzel or cracker! They don't really have any mushroom flavor.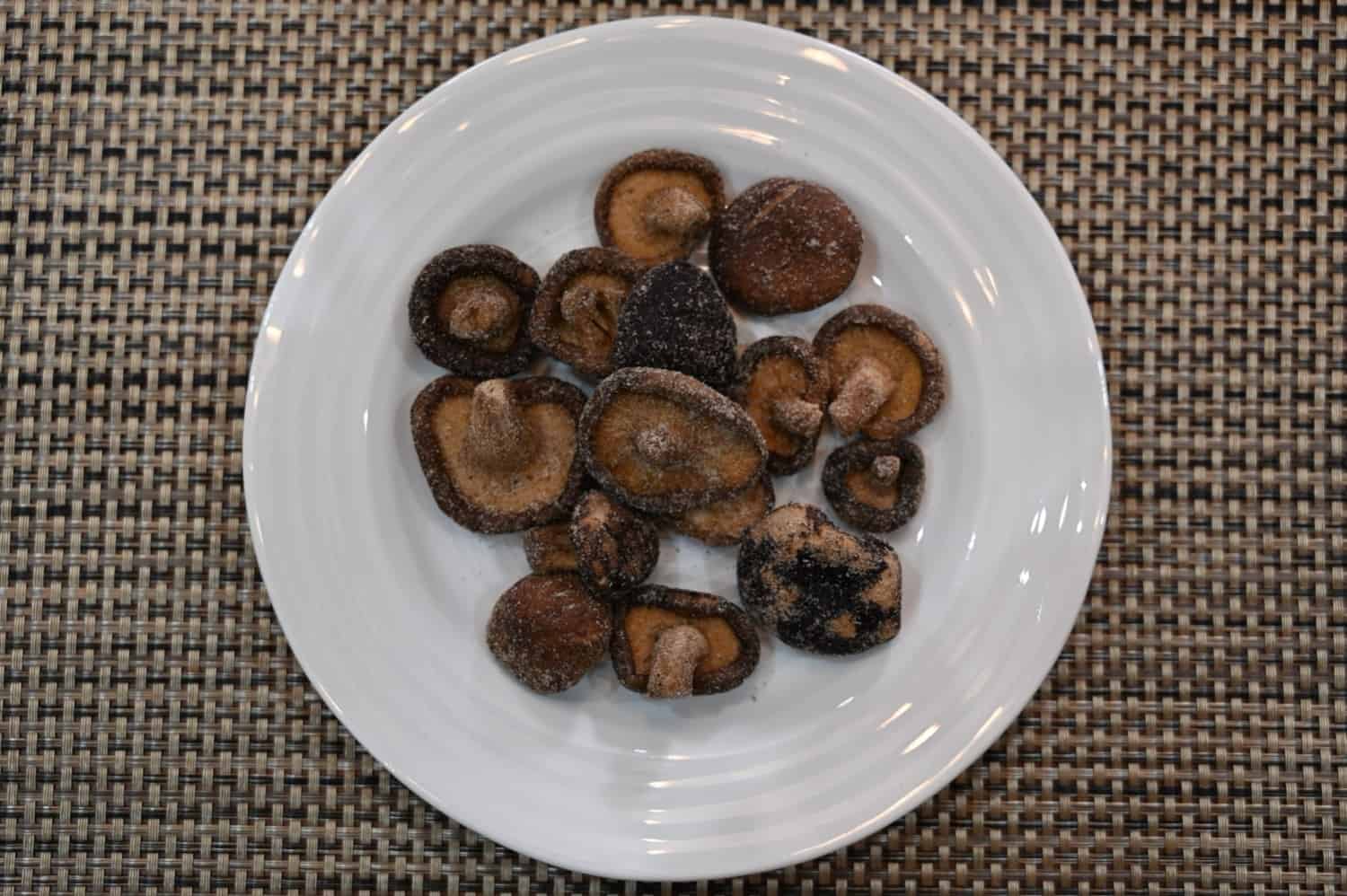 The shiitake mushrooms are crispy, crunchy, salty and tasty. Even my husband who dislikes mushrooms said he would eat these.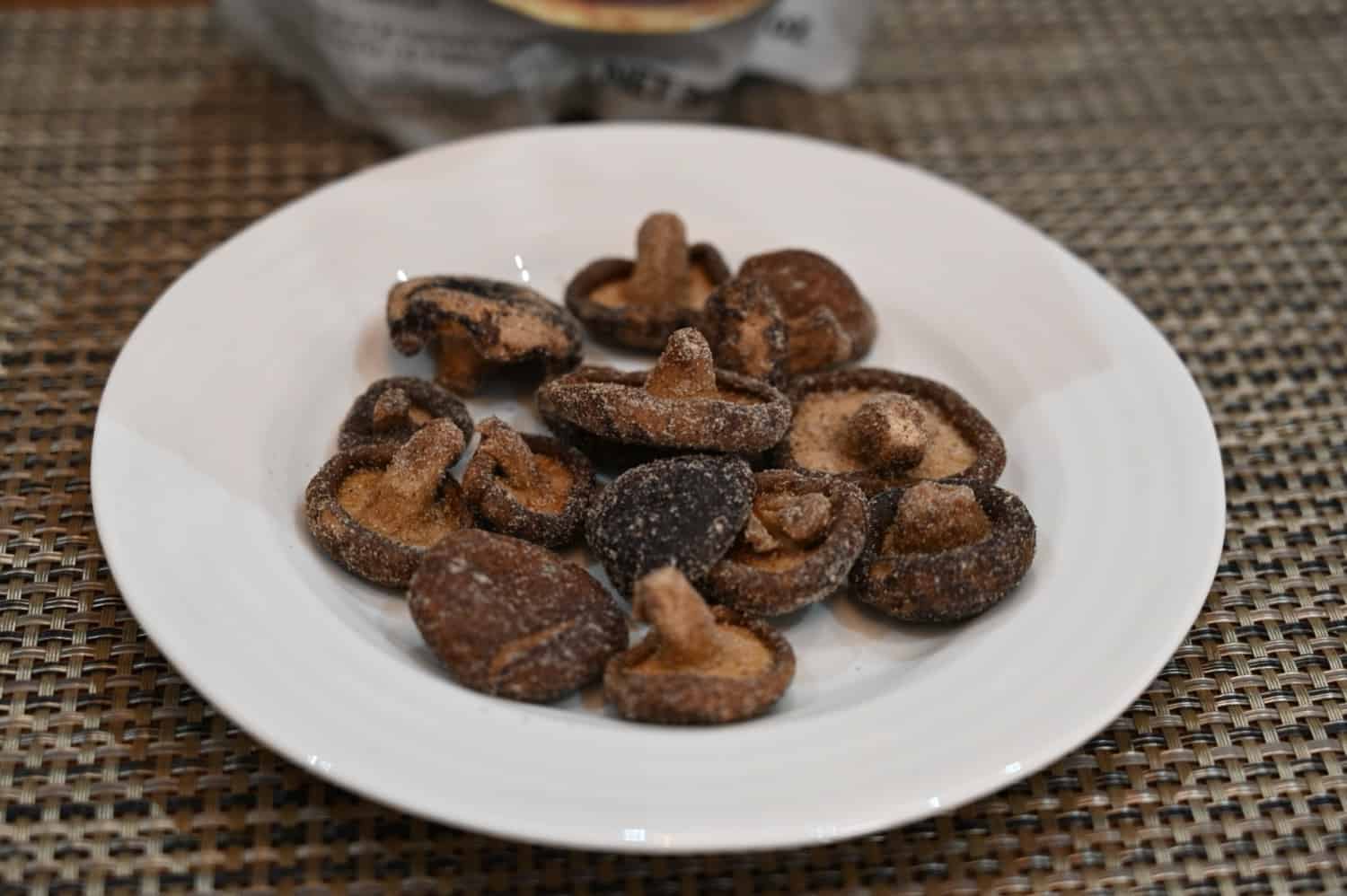 Although these just tasted like a pretzel or cracker, I didn't enjoy the taste enough to crave any more than one or buy them regularly. If you're searching for a vegan crunchy snack these might be a good option!
You could probably add these to salads for a bit of additional crunch or dip them in the Costco Good Foods Plant Based Queso Style Dip.
Cost
I paid $9.99 Canadian (regular price) for the 300 gram bag of shiitake mushrooms.
These are definitely on the expensive side but they're a unique item so I understand why they're the price they are.
Convenience
The bag is resealable which is very convenient and the best before date is about six months from the date we purchased the DJ&A Shiitake Mushroom Crisps.
You can have these when you're craving a crunchy snack and they're great for individuals who are vegan or just want more mushrooms in their diet.
I could only really see these being used in salad other than eating them alone.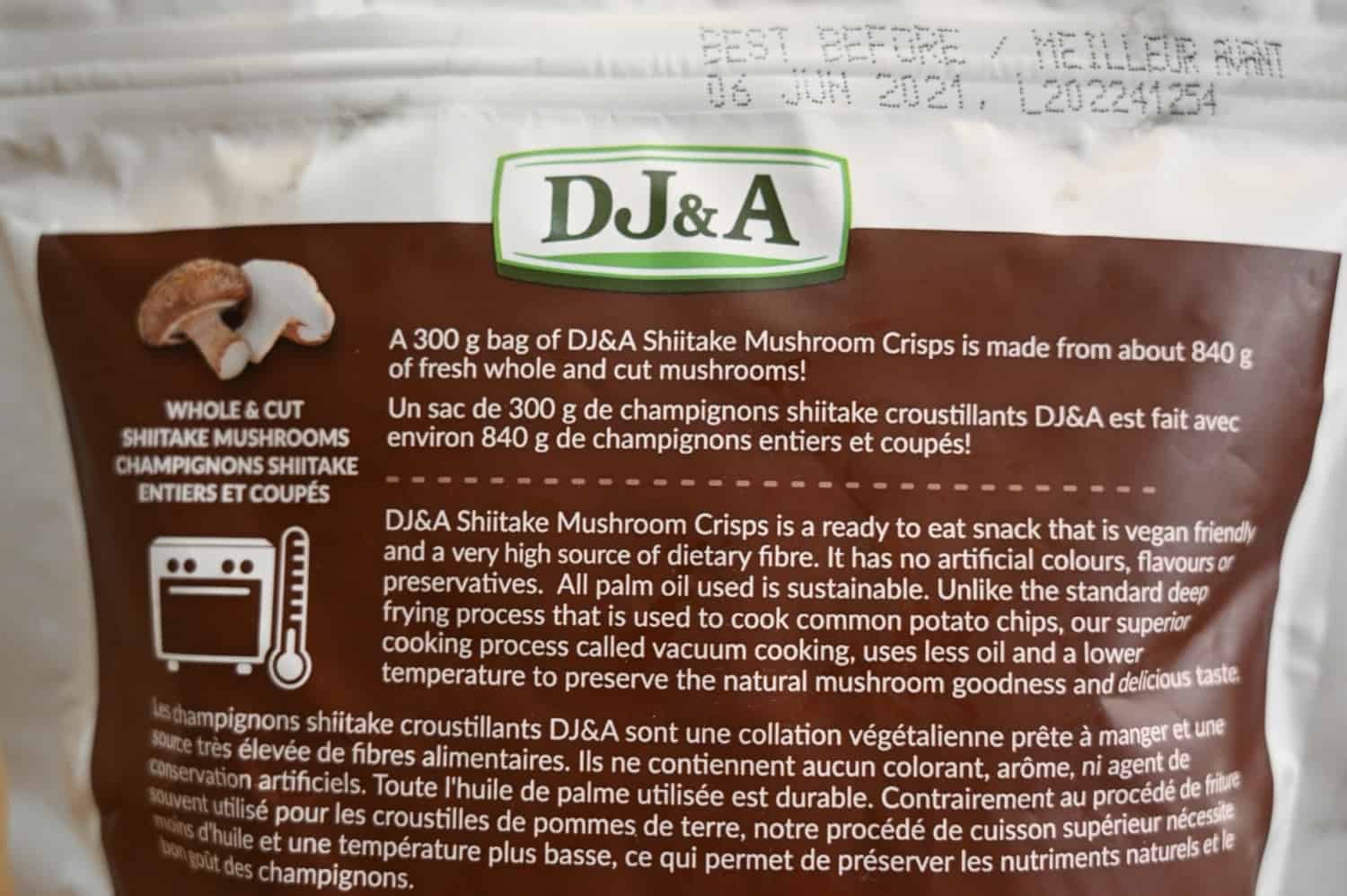 Nutrition
These aren't even gluten-free! I mean why have a mushroom crispy snack and not make it free from wheat? Although these are vegan I don't really see these as healthy.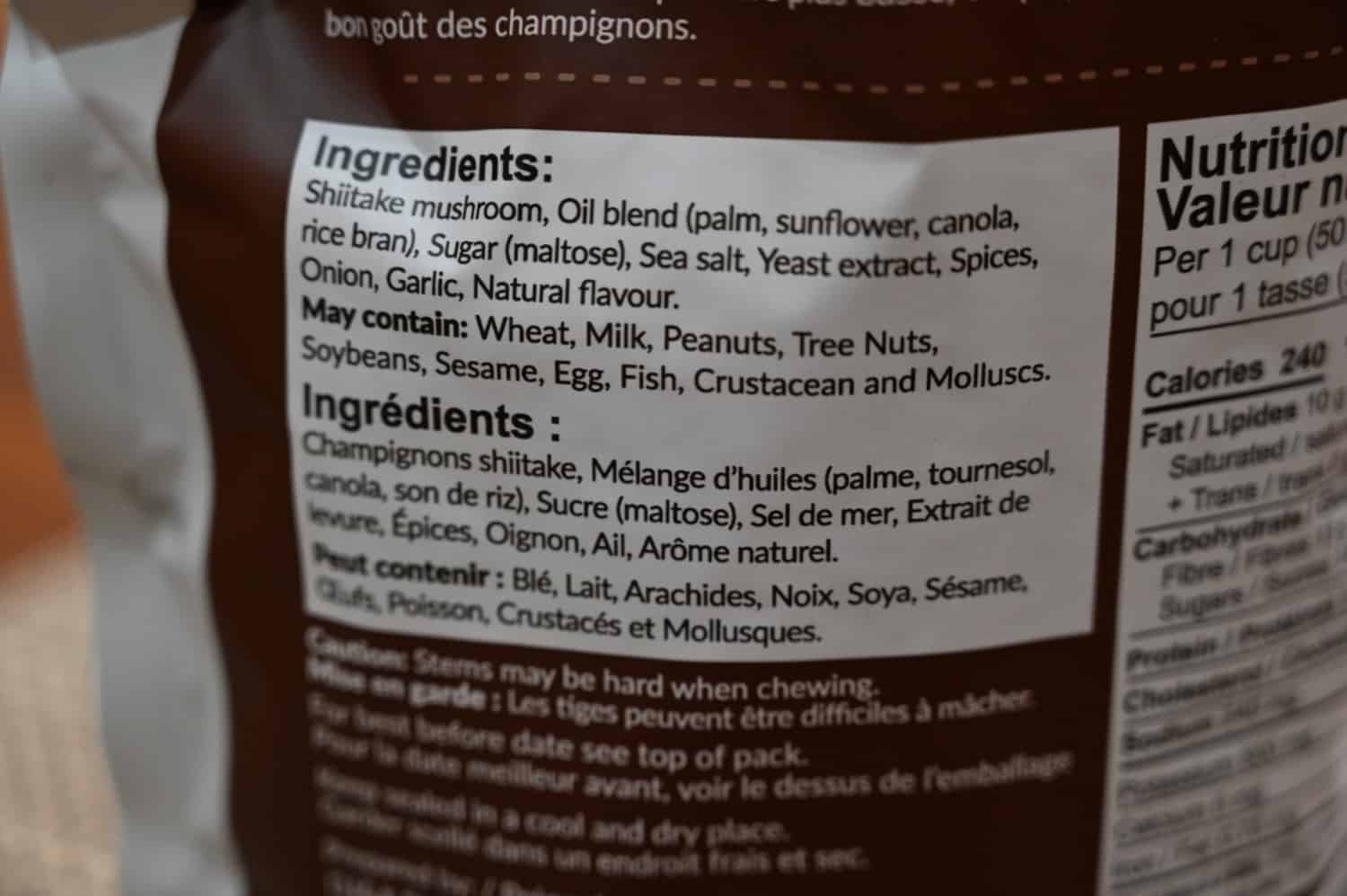 One cup is 240 calories, 10 grams of fat, 13 grams of fiber, 14 grams of sugar, three grams of protein 240 mg of sodium and 35 grams of carbohydrates. These aren't low carb like I suspected they might be
The ingredients list is disappointing with oil and sugar being the second and third ingredients.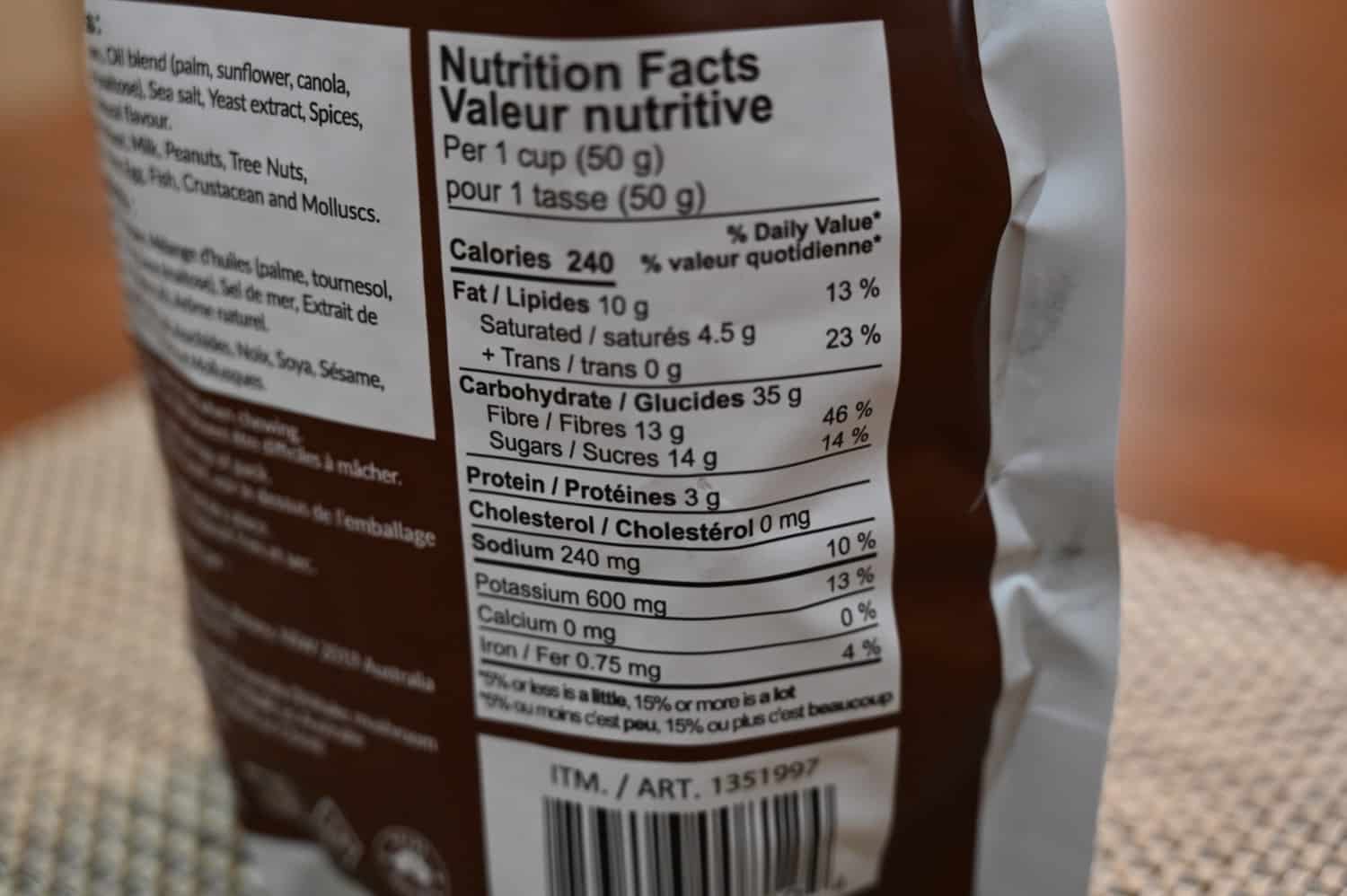 These don't taste bad at all but for the amount of calories and the ingredients I'd way rather just eat potato chips. I think people most likely try these because they're unique and kind of a novel product but probably don't repurchase them!
Scoring
Taste: 7/10
Cost: 6/10
Convenience: 10/10
Nutrition: 3/10
Overall
Walk on by!
Just not really that tasty and not at all healthy!
---
Would you buy these? Why or why not?
Please note that this review was not paid for or sponsored by any third party. This product was purchased by Costcuisine for the purpose of producing this review. The opinions in this review are strictly those of Costcuisine. Costcuisine is not affiliated with Costco or any of its suppliers. In the event that Costcuisine receives compensation for a post from the manufacturer of a product or some other third party, the arrangement will be clearly disclosed (including where the manufacturer of a product provides Costcuisine with a free sample of the product).