This innovative product combines the taste of pomegranate with the benefits of collagen in a portable stick. Whether enjoyed as a guilt-free snack or incorporated into your beauty routine, does the Costco Freshbell Pomegranate Collagen Jelly Stick offer a delightful way to indulge your taste buds while supporting your overall well-being?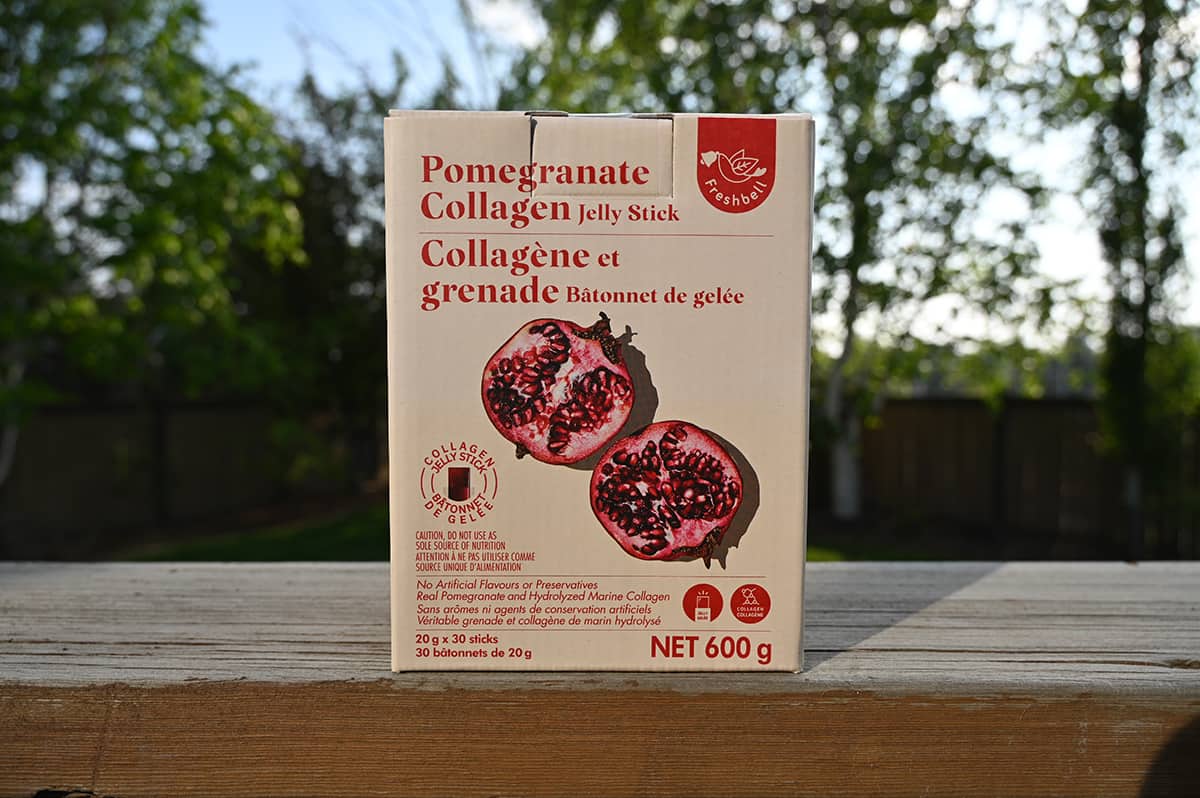 I'm the person in the house that uses collagen products but surprisingly I wasn't the one to buy these Costco Freshbell Pomegranate Collagen Jelly Sticks. My husband decided that he was going to start taking collagen and thought these sticks would be a tasty way to do it.
I find these are kind of like a hybrid between a food product and a health product. Similar to the Costco Organika Enhanced Collagen Protein, the Leanfit Organic Plant-Based Chocolate Protein and the Leanfit Whey Protein Powder.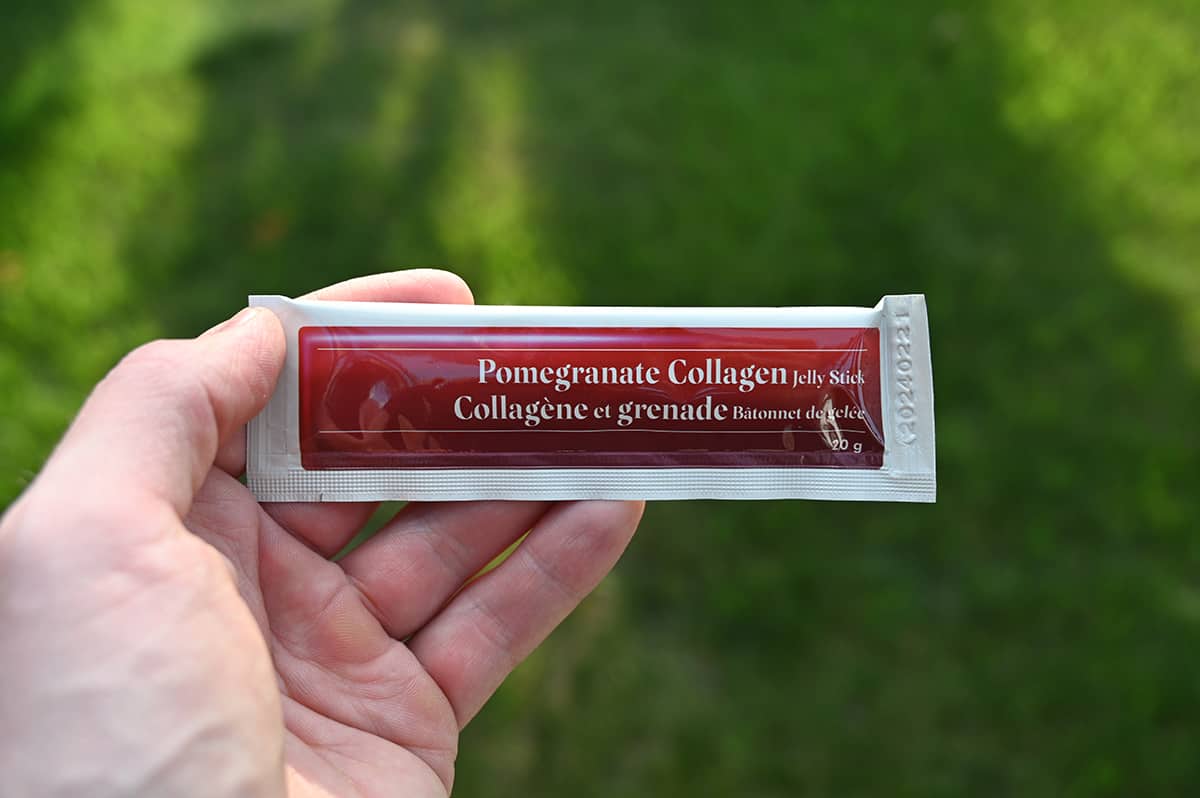 Location in Store
You can find this product in the pharmacy section at Costco, near the protein powder. The item number is 1680885.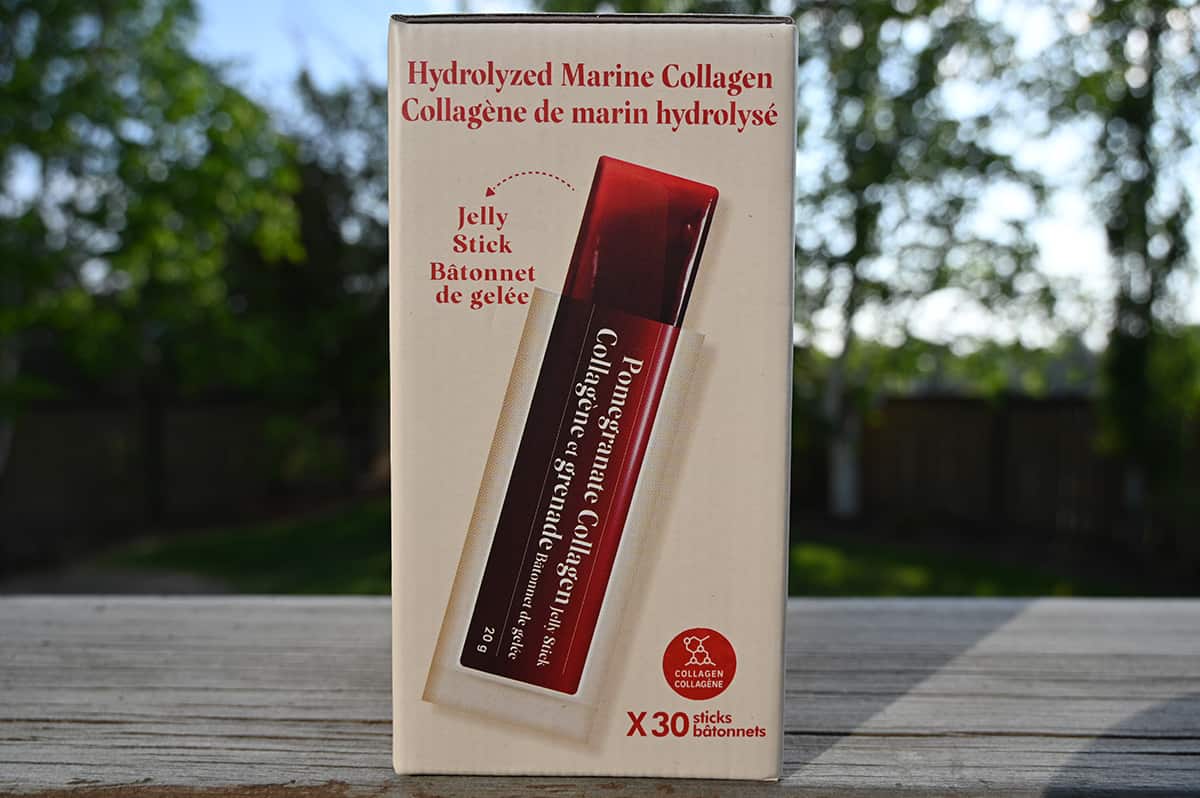 Taste
These are tasty, especially cold from the fridge, I definitely recommend refrigerating them. It tastes a lot like a fruit leather but the texture is different but it has a firm jelly texture. It's got a bit of tangy pomegranate flavor but if I just had it blindfolded I don't think I'd be able to point out that it's pomegranate.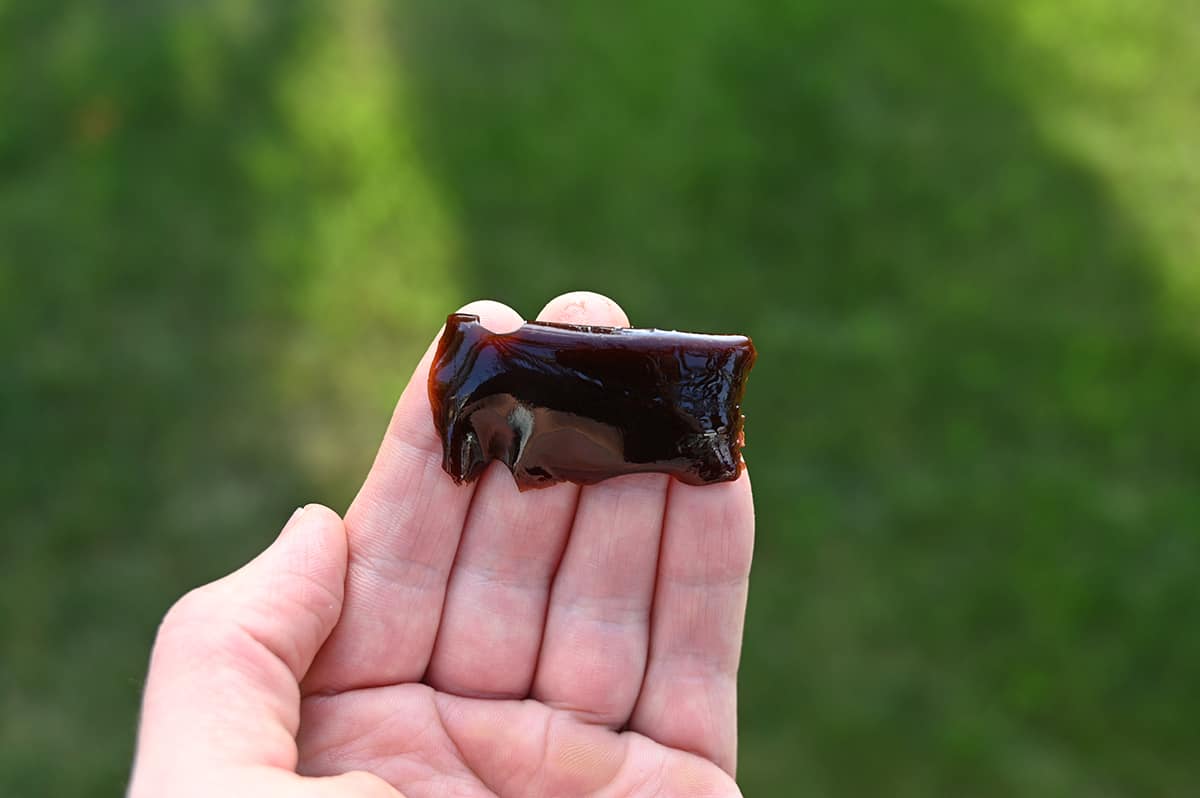 I would only eat one of these a day and they're pretty small so I'd say it's more of a supplement than a snack but it's still enjoyable.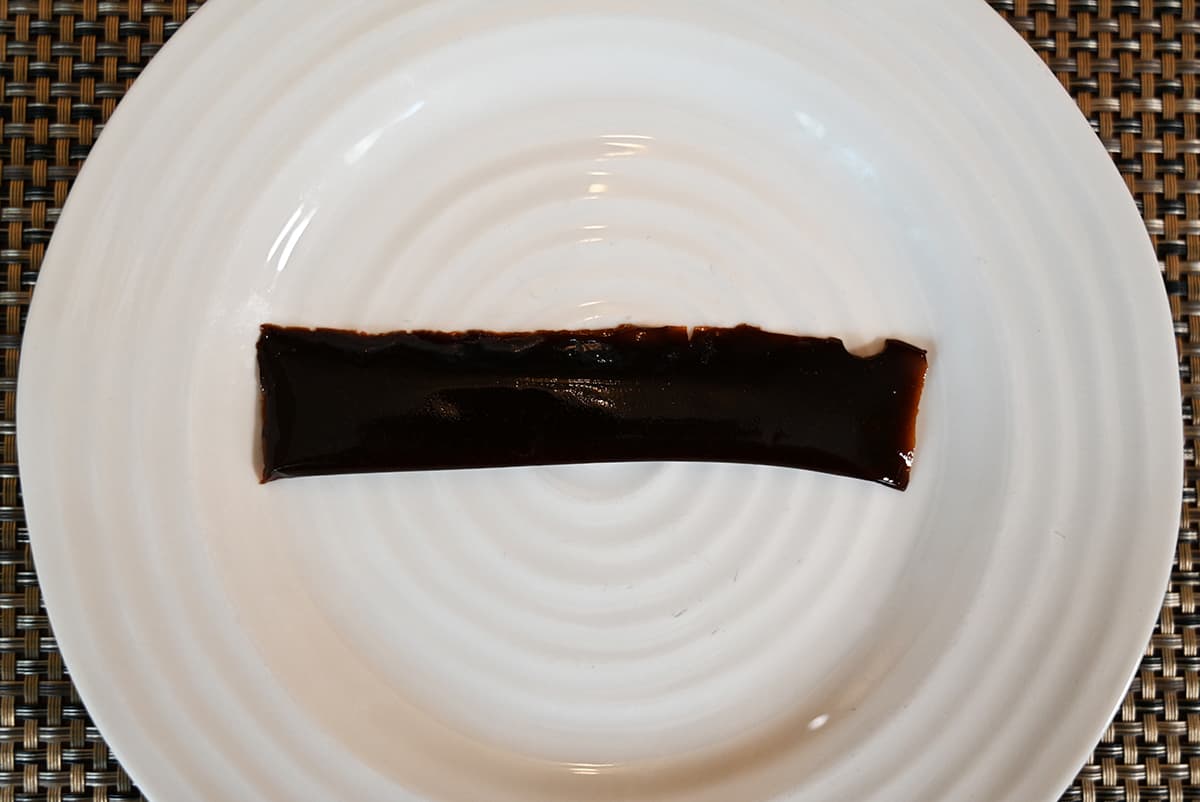 Cost
The box of 30 sticks of collagen costs $25.99 Canadian which seems really expensive but when you compare it to the cost of other collagen products it's in line with their price points.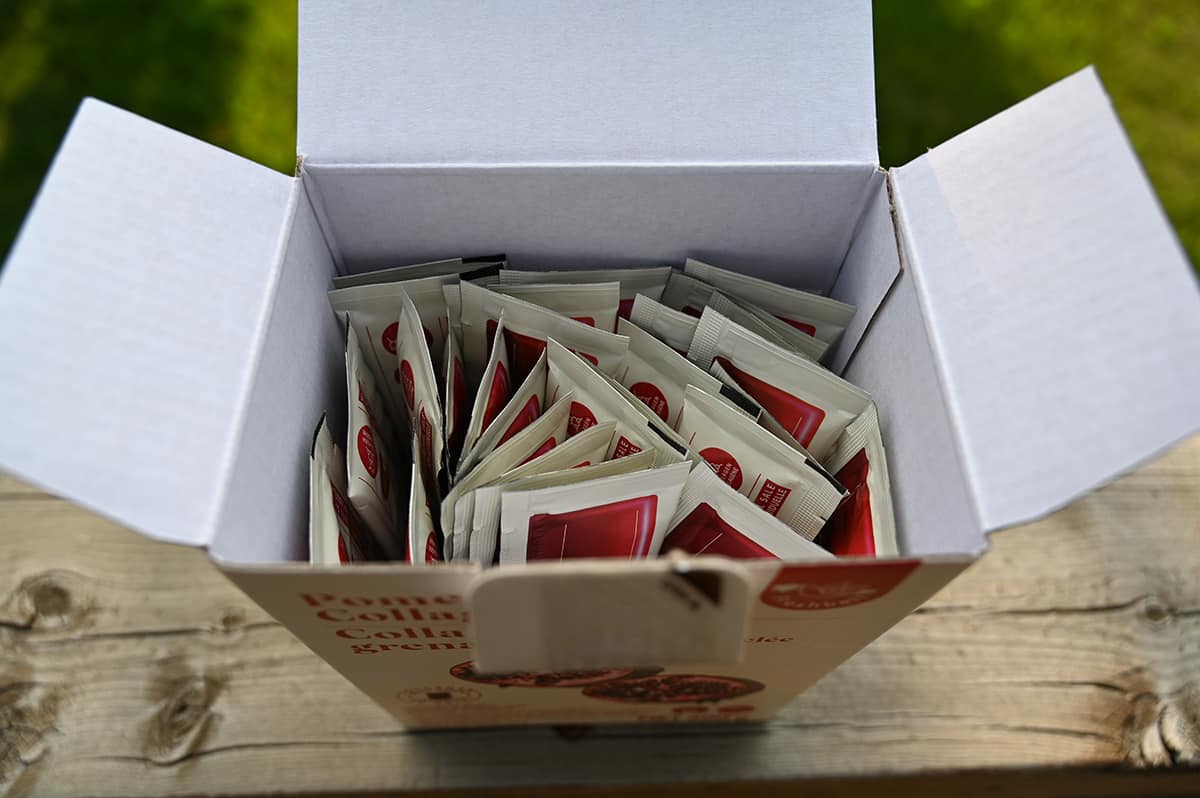 Convenience
The collagen jelly sticks have a best-before date that's a year from when I purchased them. The box recommends storing them in a cool place like the refrigerator. This makes sense because they're jelly so if they're left out in the heat they'll just become liquid.

Each stick is conveniently individually packaged so you can throw one in your lunch bag, your purse, backpack or car. For individuals who want to add collagen to their diet but can't stand the "unflavored" powder collagen options this is a great alternative. They're a product of Korea.
Nutrition
Calories
One stick contains 50 calories, half a gram of fat, 11 grams of carbohydrates, zero grams of fibre, two grams of sugar, one gram of protein and 10 milligrams of sodium. Although they're low in calories, fat, sugar and protein other powder collagen products have a lot higher protein for less calories and zero grams of fat, sugar, and carbohydrates.
This is a bit disappointing because I like the idea of getting a protein boost for not many calories.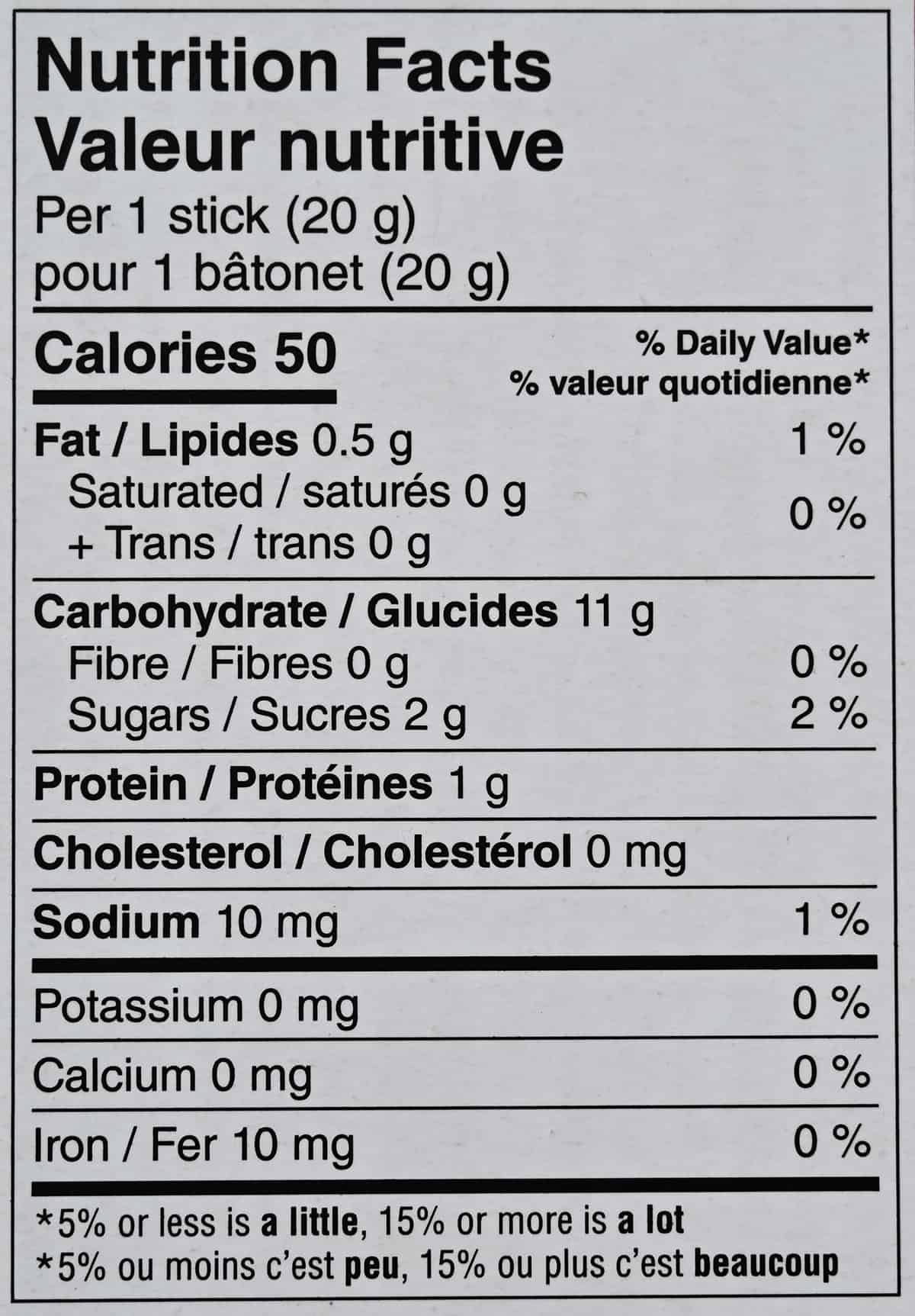 Ingredients
I'm unsure whether the sugar is 100% pomegranate concentrate with zero added sugar or if there's sugar and flavor added to the concentrate. The collagen is from fish (Tilapia) which is speculated to improve skin elasticity, help with wrinkles, reduce joint pain and increase hair and nail growth.
If you're curious about what Agar powder is made of, it's seaweed. The collagen jelly sticks may contain, soy, wheat, milk, egg, peanuts, tree nuts, fish and seafood.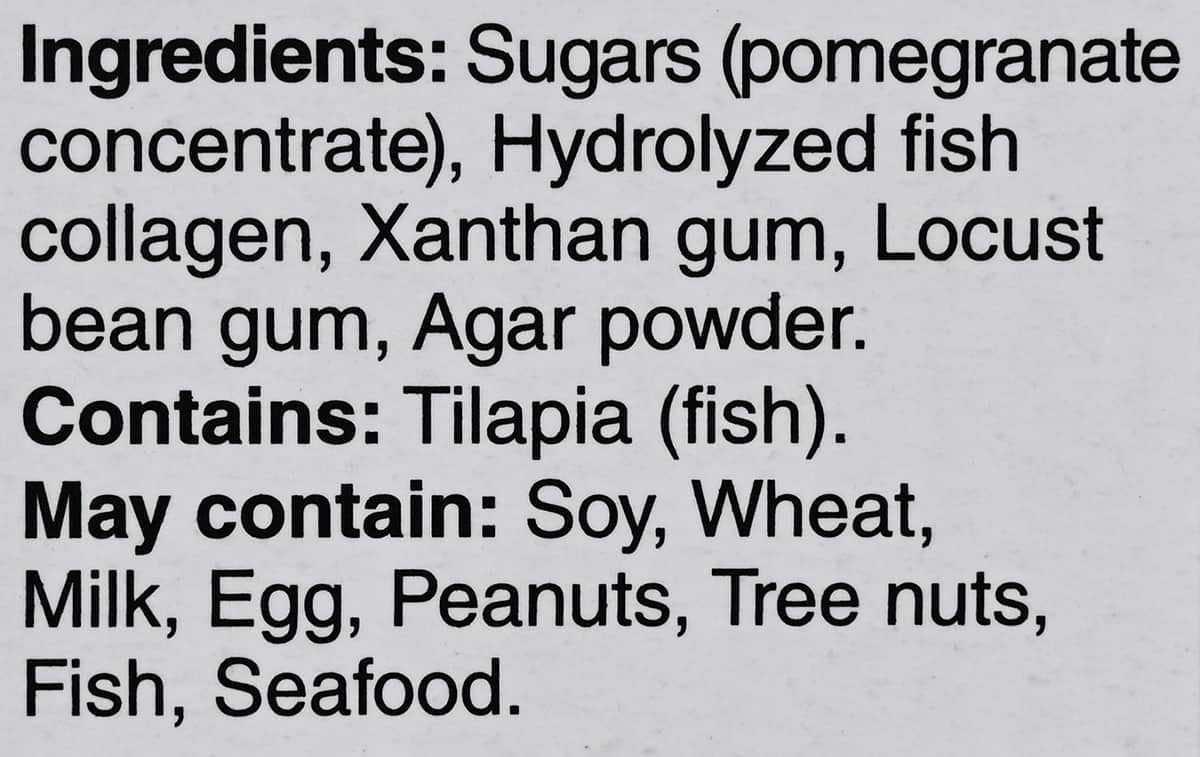 Scoring
Taste: 8/10
Cost: 6/10
Convenience: 10/10
Nutrition: 8/10
Overall
Give it a try!
These taste okay but they're not absolutely amazing, my husband likes them but we both wouldn't even call them a snack, they're a supplement.
Have you tried these? What did you think of them?
---
Please note that this review was not paid for or sponsored by any third party. This product was purchased by Costcuisine for the purpose of producing this review. The opinions in this review are strictly those of Costcuisine. Costcuisine is not affiliated with Costco or any of its suppliers. In the event that Costcuisine receives compensation for a post from the manufacturer of a product or some other third party, the arrangement will be clearly disclosed (including where the manufacturer of a product provides Costcuisine with a free sample of the product).