Taiwanese pineapple cakes from Costco – soft, sweet and unique!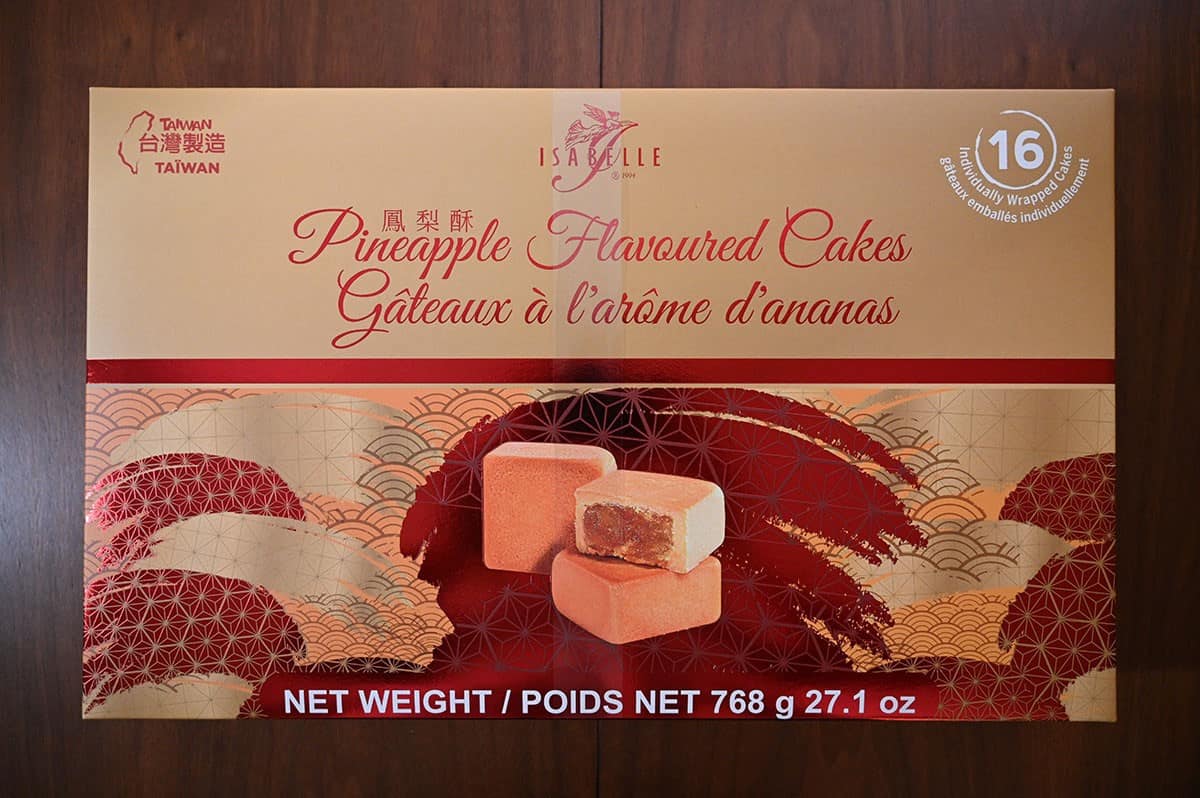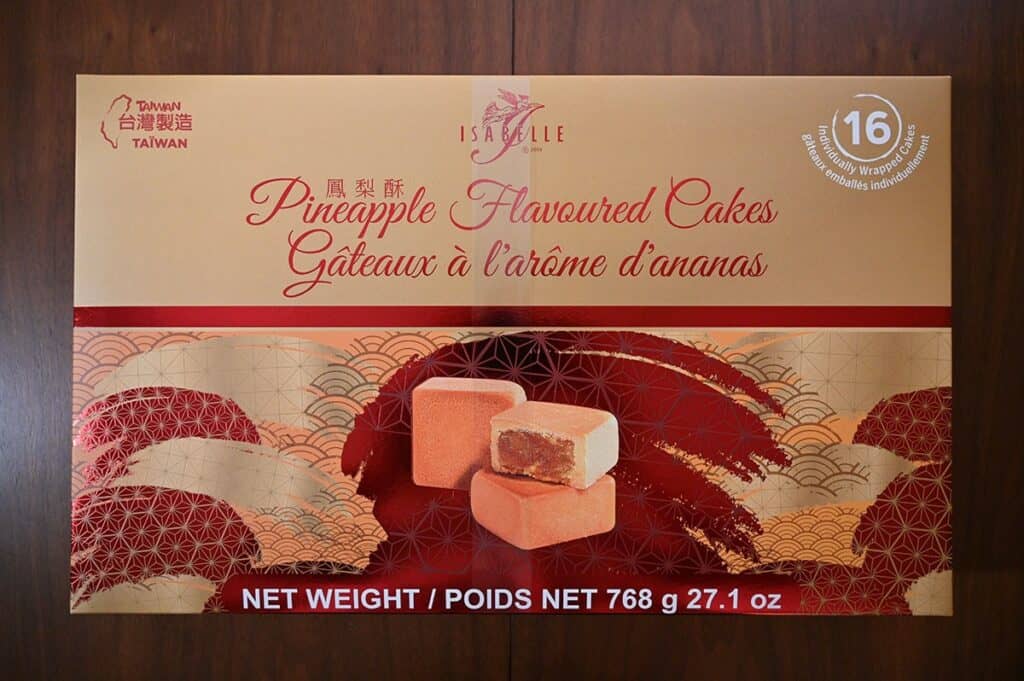 I'm reviewing the Costco Isabelle Pineapple Cakes from Taiwan! I picked these up on my most recent grocery trip because I love pineapple flavor and I can't say I've ever tried a pineapple cake, so wanted to review these.
Similar reviews are the Costco Emperor Lava Pastry with Lotus Seed Paste and the Costco Isabelle Assorted Cookies.
Location in Store
The Isabelle Pineapple Flavoured Cakes can be found in the aisle with the cereal and boxed cookies, closer to the front of the store where the checkout is. The item number 293291.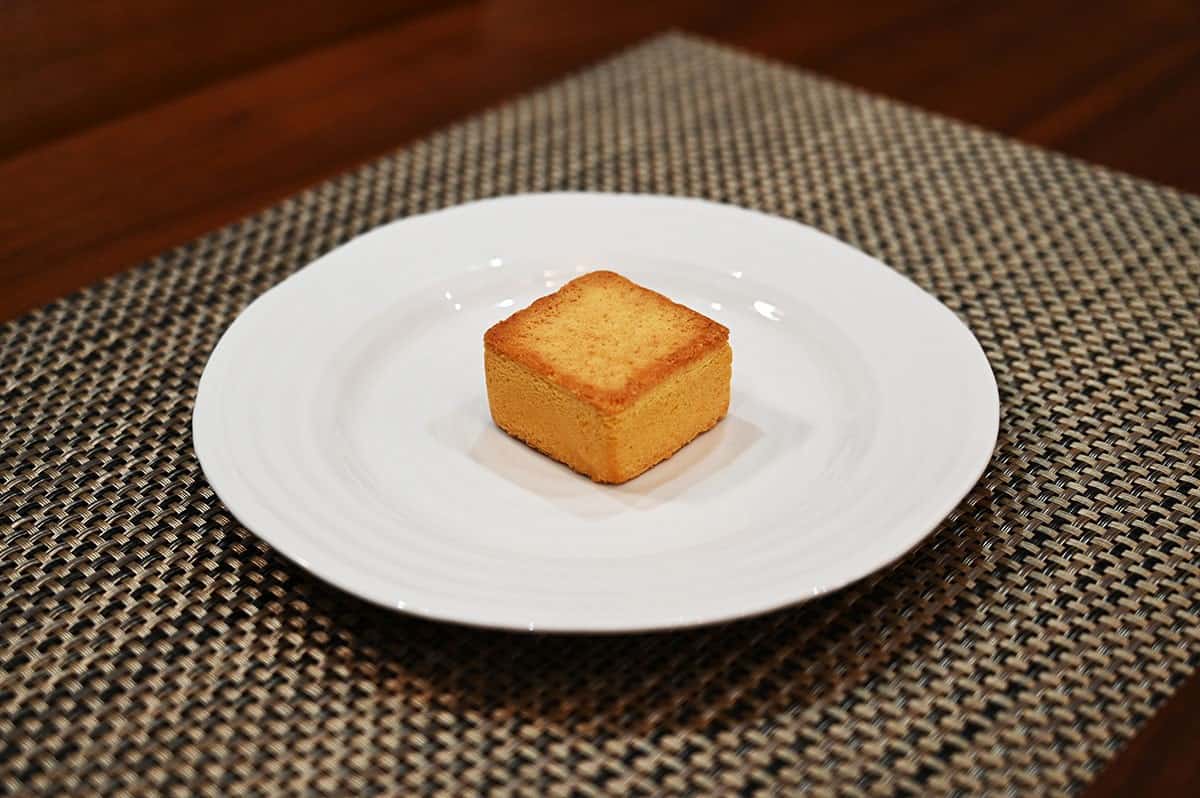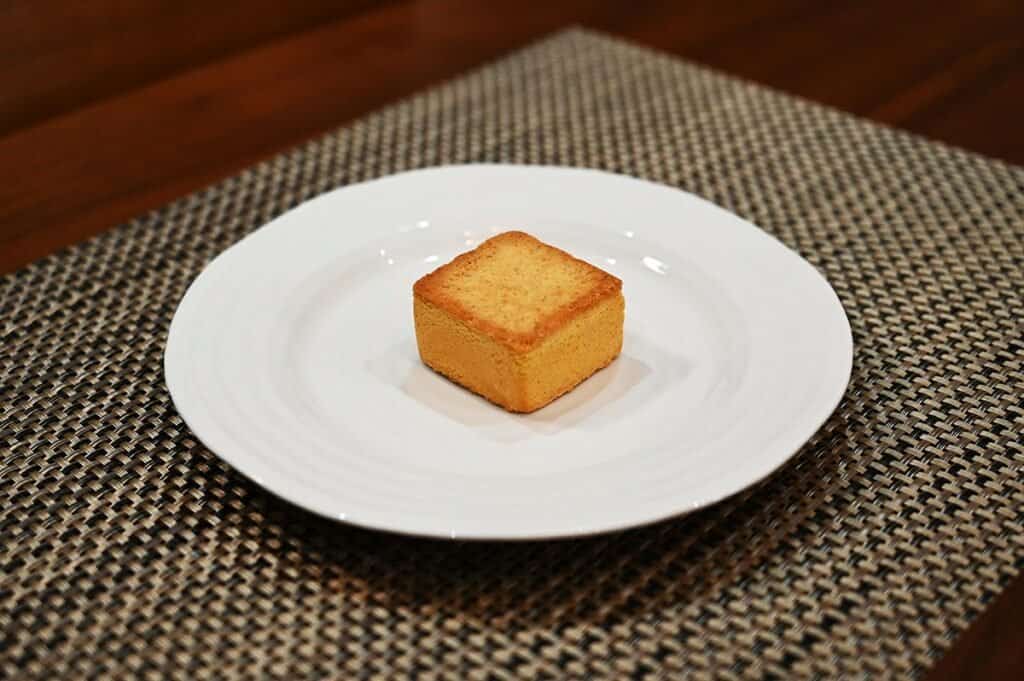 Taste
These Costco pineapple cakes have a soft and crumbly shell with a firm yet soft jelly center. The shell is slightly dry, but not in a bad way. It melts in your mouth as you eat a bite of the cake and it has a mildly sweet and slightly buttery taste. The pineapple filling is almost like a jelly candy. It's more like a solid piece of candy than a soft filling, if that makes sense. It's a bit chewy and the pineapple flavor is more artificial than natural.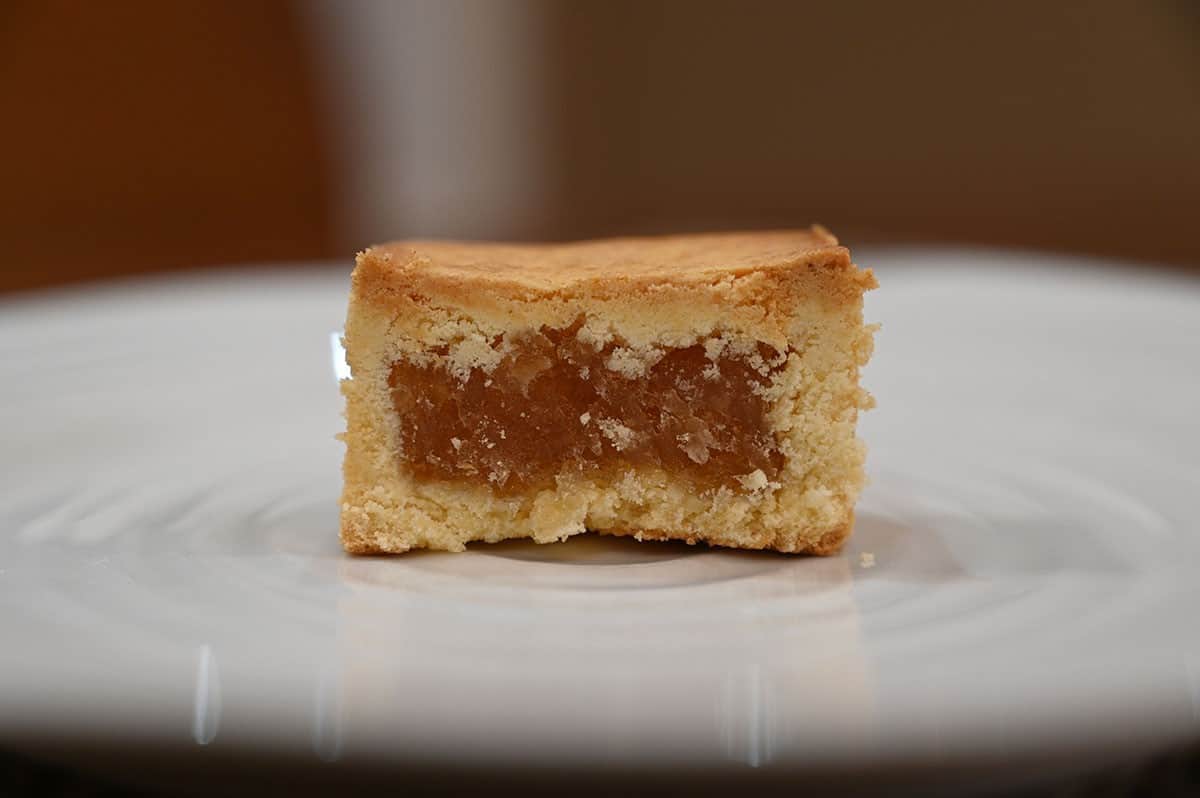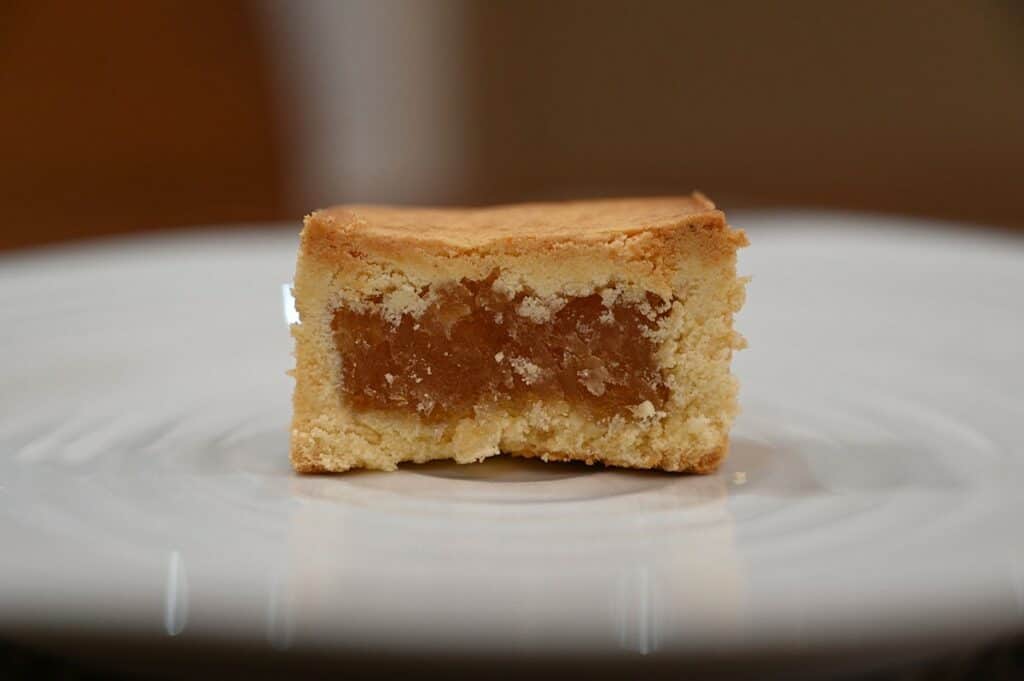 I like these Pineapple Cakes, but I think I enjoy the packaging and the appearance more than the taste. I can tell they're a packaged baked good while eating these as they don't taste overly fresh. I'm not sure if I'll get around to finishing my box. I might share a few with friends and family and see what they think.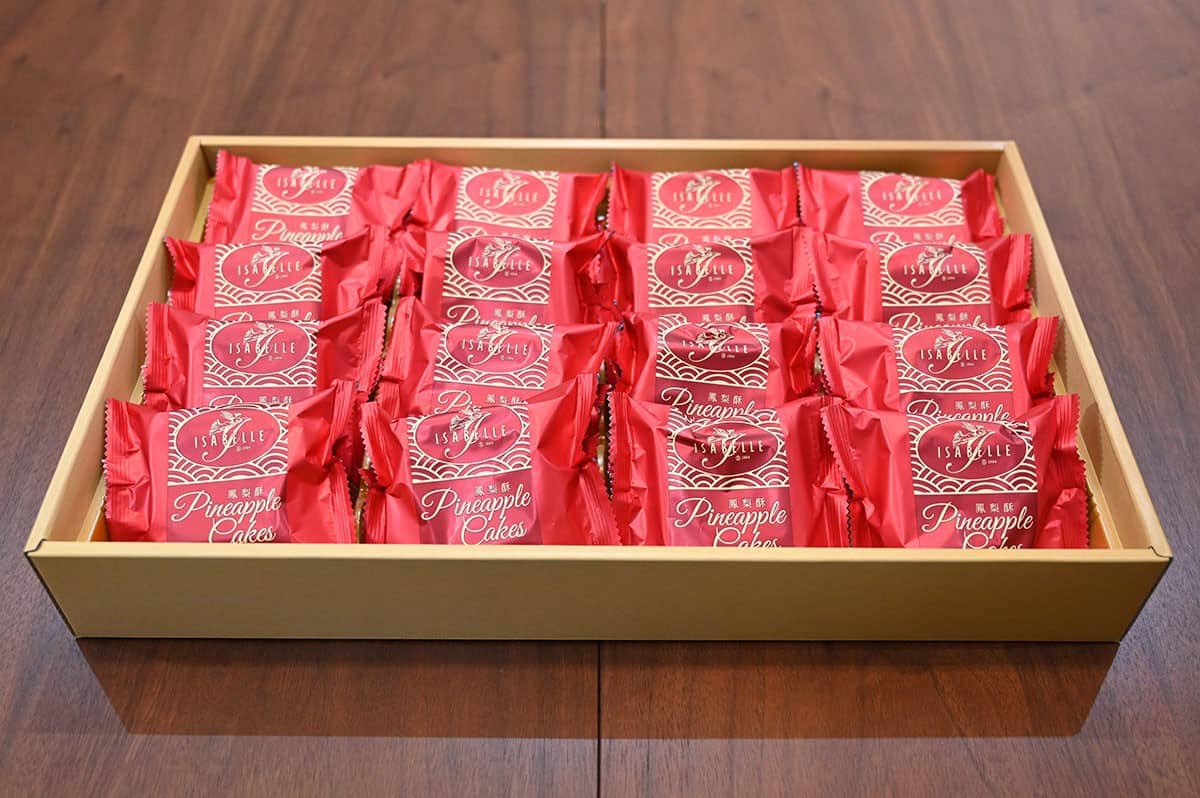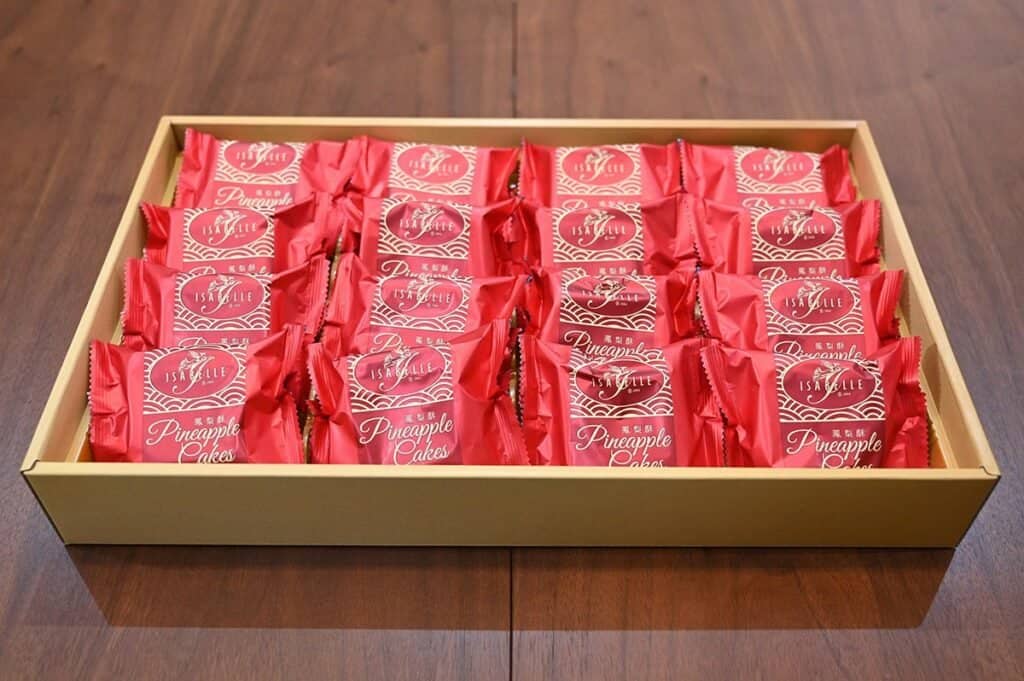 Cost
The pineapple cakes from Costco cost $15.88 Canadian. The box comes with sixteen cakes.
Convenience
The cakes are individually wrapped and come nicely organized in the box. The cakes expire about eight months from the date I purchased them. They're a product of Taiwan.
The cakes are easy to share with friends and family or pack in your lunch bag or purse! According to Wikipedia, pineapple cakes are usually an engagement gift, enjoyed at weddings or just given as a symbol of well-wishes to the recipient.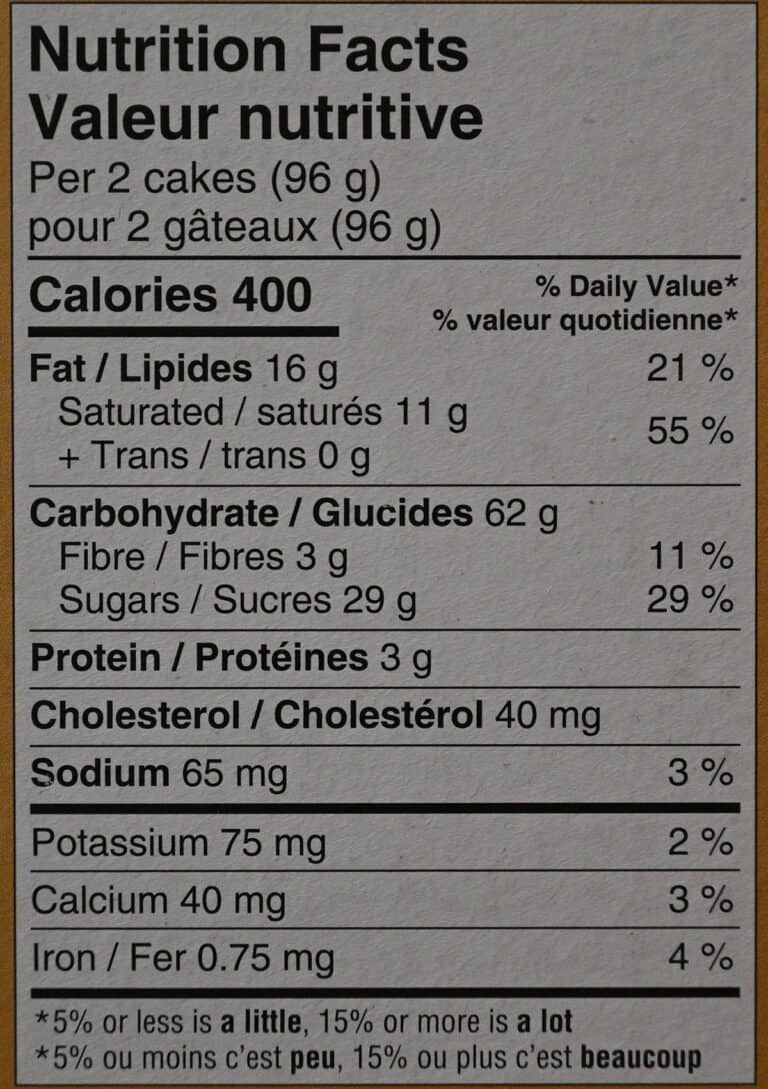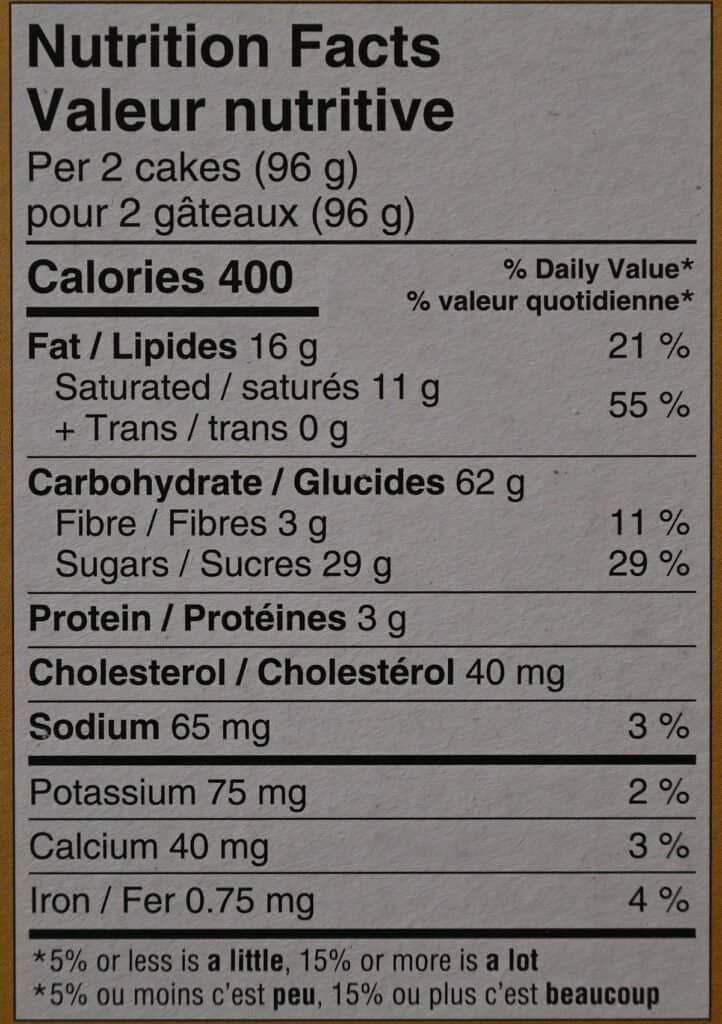 Nutrition
Calories
Two cakes contain 400 calories, 16 grams of fat, 62 grams of carbohydrates, three grams of fibre, 29 grams of sugar, three grams of protein and 65 milligrams of sodium. I think most people will enjoy just one cake so that's half the calories, fat, sugar, carbs, etc.


Ingredients
The cakes contain wheat, milk, egg and sulfites. One ingredient I find interesting on the ingredients list is the parmesan cheese powder!
Scoring
Taste: 7.5/10
Cost: 7/10
Convenience: 10/10
Nutrition: 0/10
Overall
Give it a try!
I'm not crazy about these but they're not at all bad! I probably won't repurchase but will finish up my box.
Have you tried pineapple cakes before? What do you think of them?
---
Please note that this review was not paid for or sponsored by any third party. This product was purchased by Costcuisine for the purpose of producing this review. The opinions in this review are strictly those of Costcuisine. Costcuisine is not affiliated with Costco or any of its suppliers. In the event that Costcuisine receives compensation for a post from the manufacturer of a product or some other third party, the arrangement will be clearly disclosed (including where the manufacturer of a product provides Costcuisine with a free sample of the product).