High protein, low fat just don't stare at it to long in the can!
Please note that this review was not paid for or sponsored by any third party. I purchased this product with my own money and the opinions in this review are strictly my own. I am not affiliated with Costco or any of its suppliers. I am just a fan of the company. I write these reviews to help my fellow shoppers.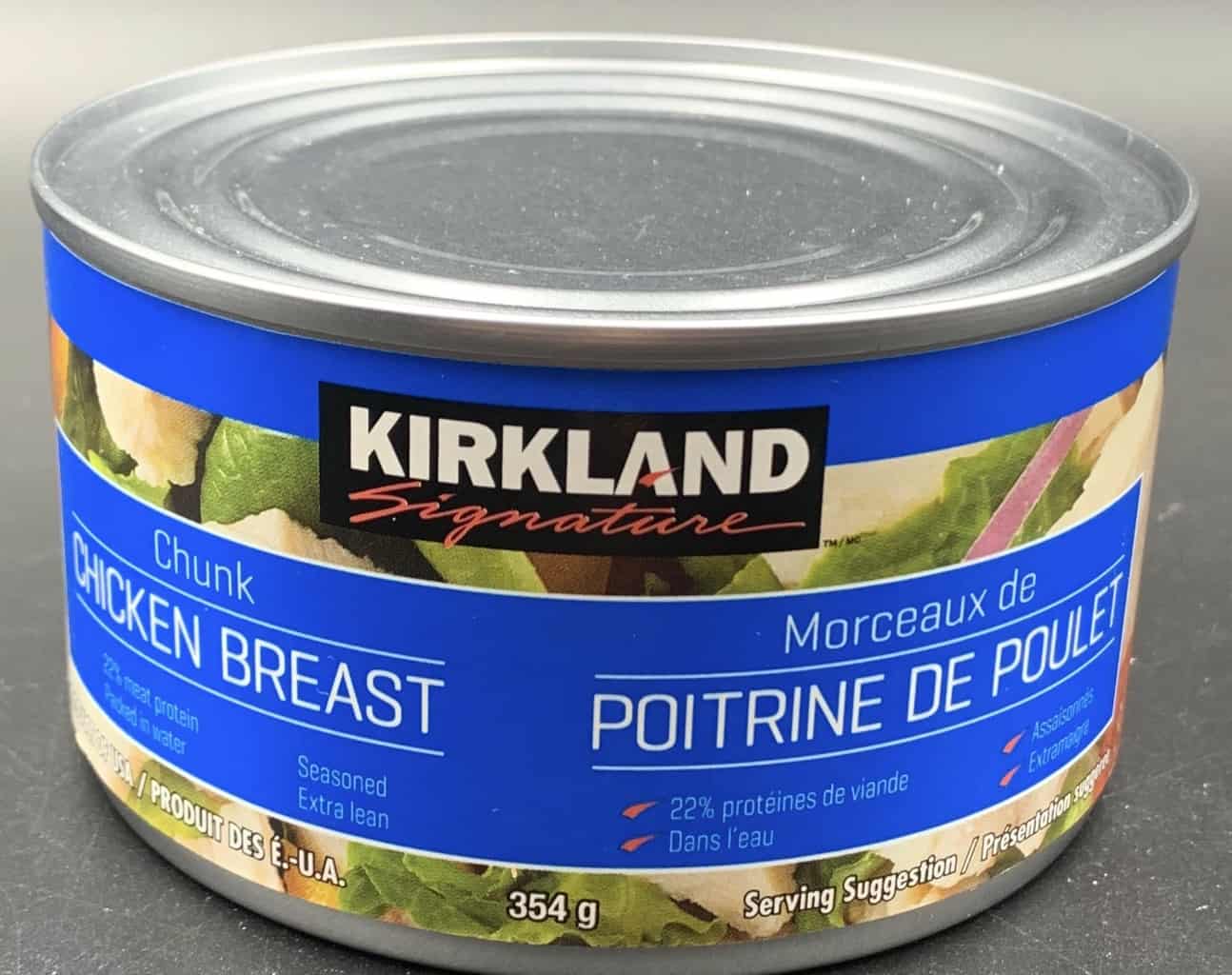 For all those who love high protein, low fat food I have a review for you! Today I'm reviewing the Costco Kirkland Signature Chunk Chicken Breast, which actually comes in a can! Like tuna!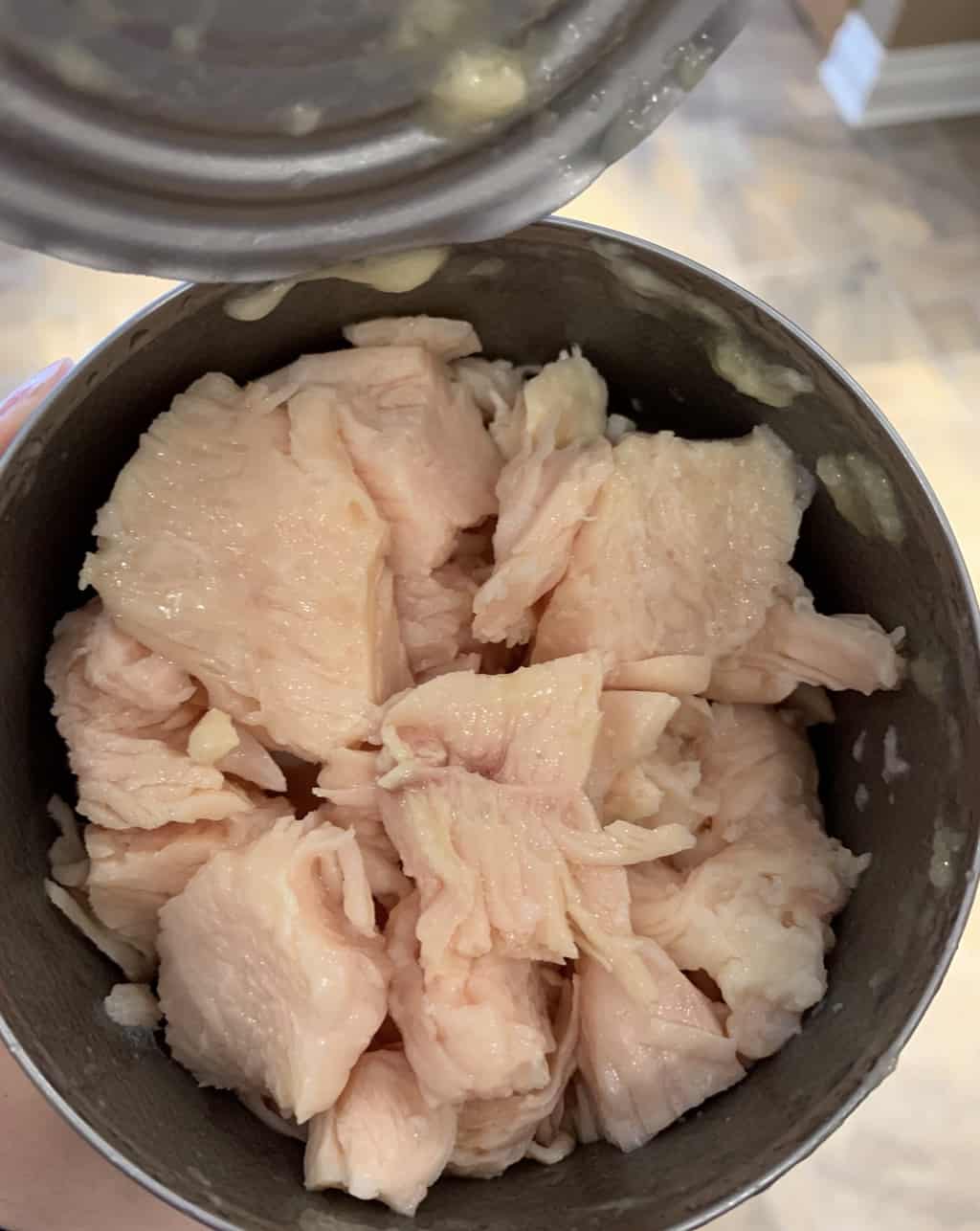 Taste
Have you had the Costco Kirkland Signature Chicken Salad? My friends, I'm telling you, I'm pretty sure they use the Costco Kirkland Signature Chunk Chicken Breast in their chicken salad. The taste is VERY similar. When you first open the can of chunk chicken breast it definitely doesn't look very appealing however when you mix it with either some sauce or mayonnaise it looks a lot better and actually tastes pretty good! It tastes just like canned, lean, moist, salty, chicken breast meat. The chunk chicken breast is already well seasoned so there's no need to add extra salt but I did find that a bit of pepper and mayo made it tastier! This is "extra lean" meat so it's chicken breast meat that's not dry but actually quite moist. Yes, this definitely looks and tastes a little processed and doesn't exactly taste like a fresh baked chicken breast. It's basically like canned tuna except it's chicken, but according to my husband they smell the same because I got yelled at for making tuna when I wasn't (Sean haaaates Tuna). I recommend using this in casseroles, to make chicken salad, for chicken quesadillas or wraps or even to add as chicken to a pizza. Would I eat it straight out of the can without any added sauce or on a cracker or something? No, but I would add it to salad. Basically it tastes good enough to use as a convenient chicken option. It doesn't taste nearly as bad as it first looks!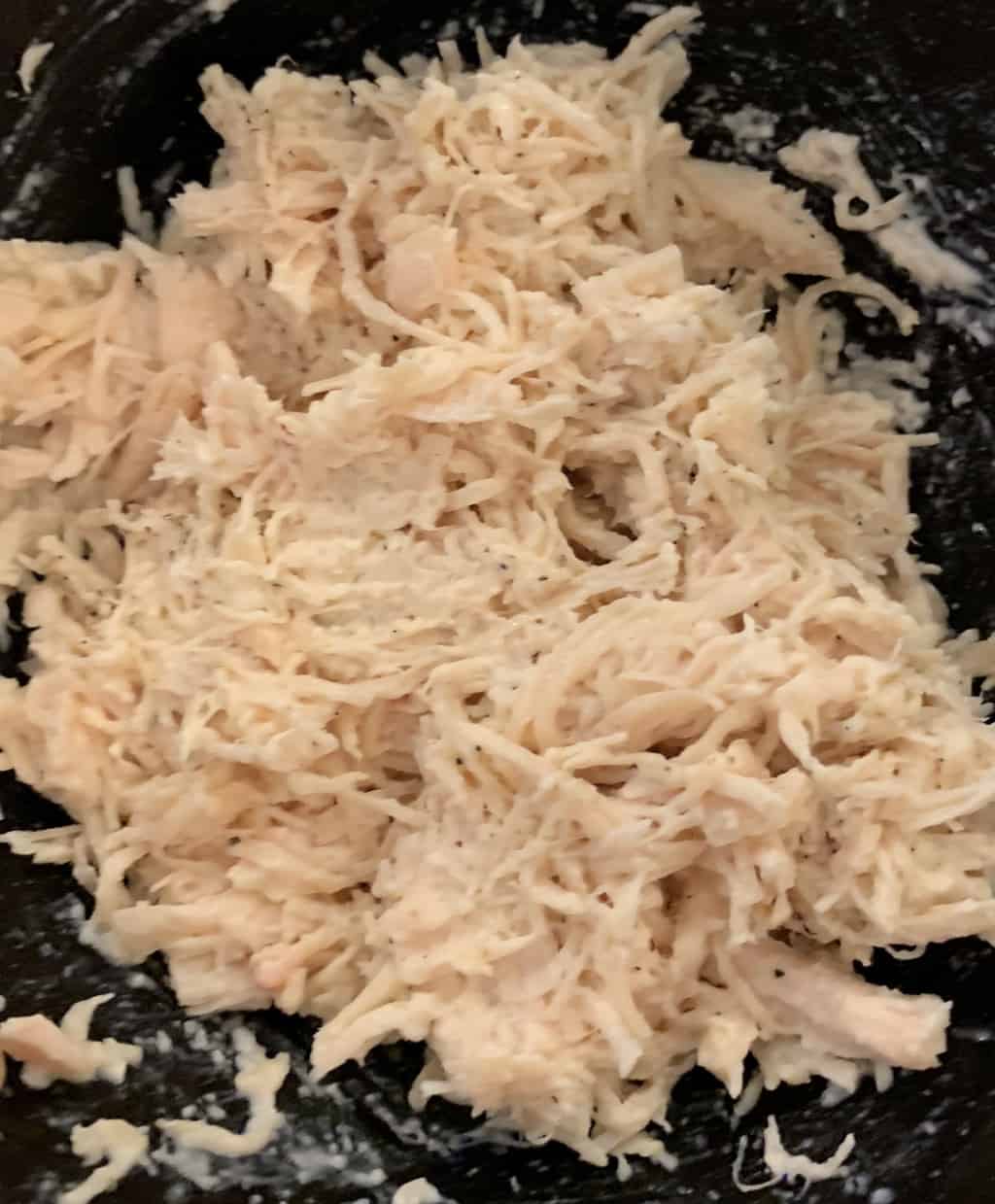 Cost
Six cans of Costco Kirkland Signature Chicken Breast cost $13.49 Canadian which was the regular price. One can last me five chicken salad wrap lunches using these wraps from Costco so that's pretty cost-efficient!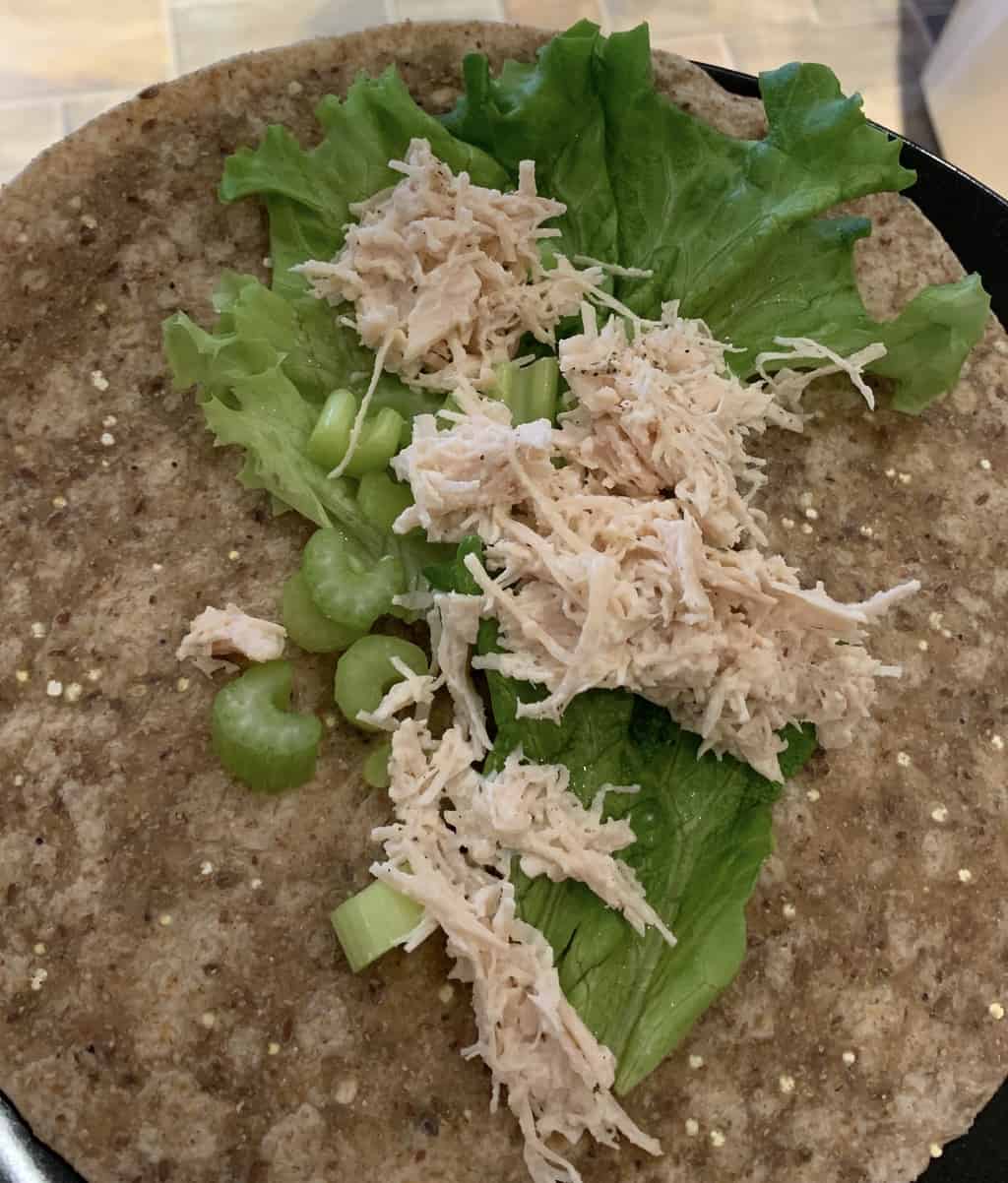 Convenience
I could see this being a very popular item due to the convenience! You can use this to make chicken sandwiches, chicken pot pie, chicken pizza, chicken quesadillas, chicken casseroles. I could go on and on. It doesn't need to be refrigerated and the best before date is quite long! Therefore you might want to keep some of this on hand for any zombie apocalypses that occur. I refrigerate my chicken after opening the can.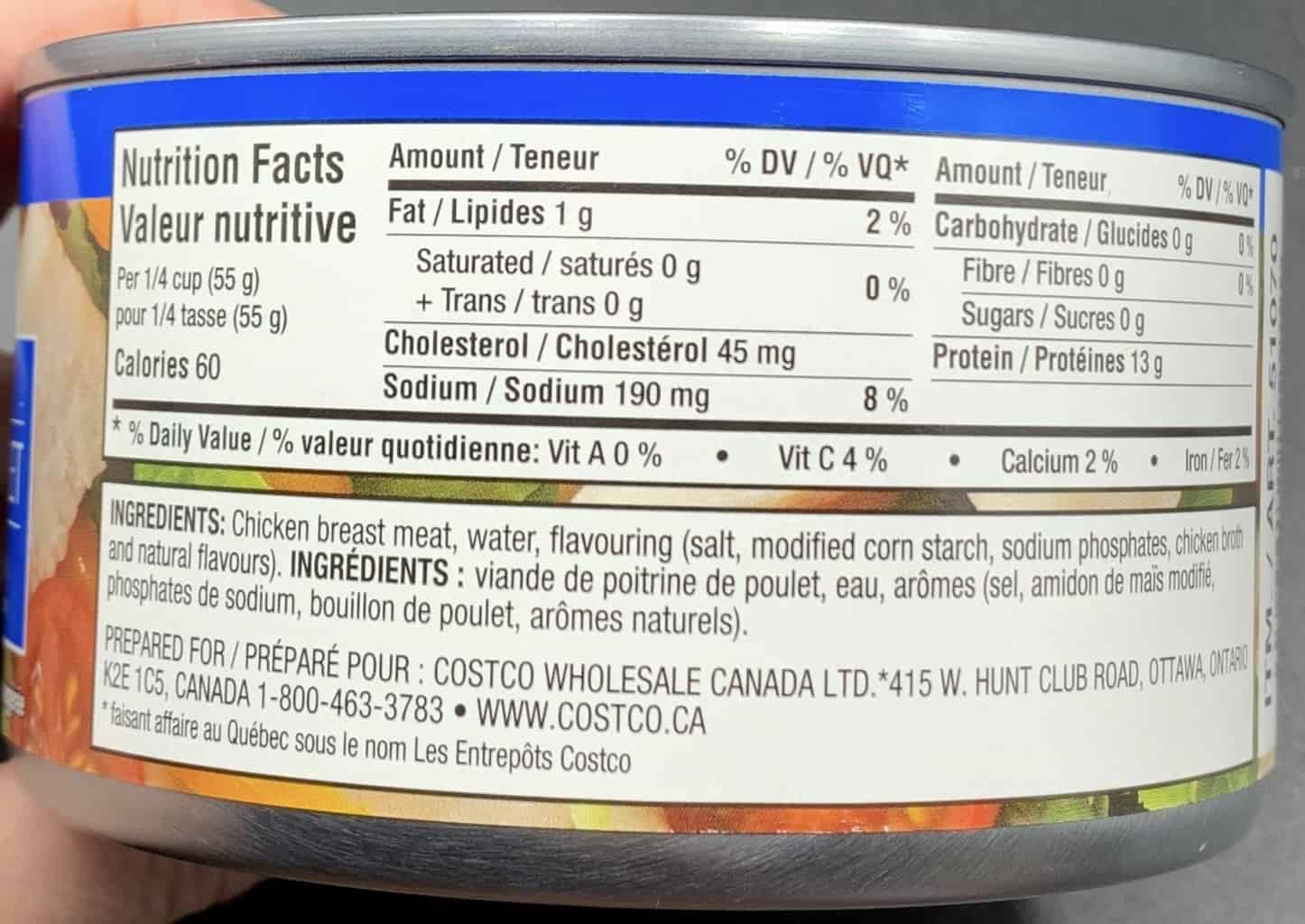 Nutrition
One entire can is 354 grams. A 55 gram serving has 60 calories, 13 grams of protein, zero grams of sugar, carbohydrates and fibre. One gram of fat and 190 mg of sodium. The ingredients list does include sodium phosphates which is used to cure meats and extend shelf life.
I prefer to buy the Kirkland Signature Boneless Skinless Chicken Breasts and season them myself and eat them fresh however I can see the benefits in the convenience and cost of the Kirkland Signature Chunk Chicken Breast! I ate chicken salad for 5 days straight with one can!
Taste: 7/10
Cost: 8/10
Convenience: 10/10
Nutrition: 8/10
Would you try this? How would you use it?