Protein Packed Chicken Salad but a little "wet" for my liking!
Please note that this review was not paid for or sponsored by any third party. The opinions in this review are strictly my own. I am not affiliated with Costco or any of its suppliers. I am just a fan of the company. I write these honest reviews to help my fellow shoppers.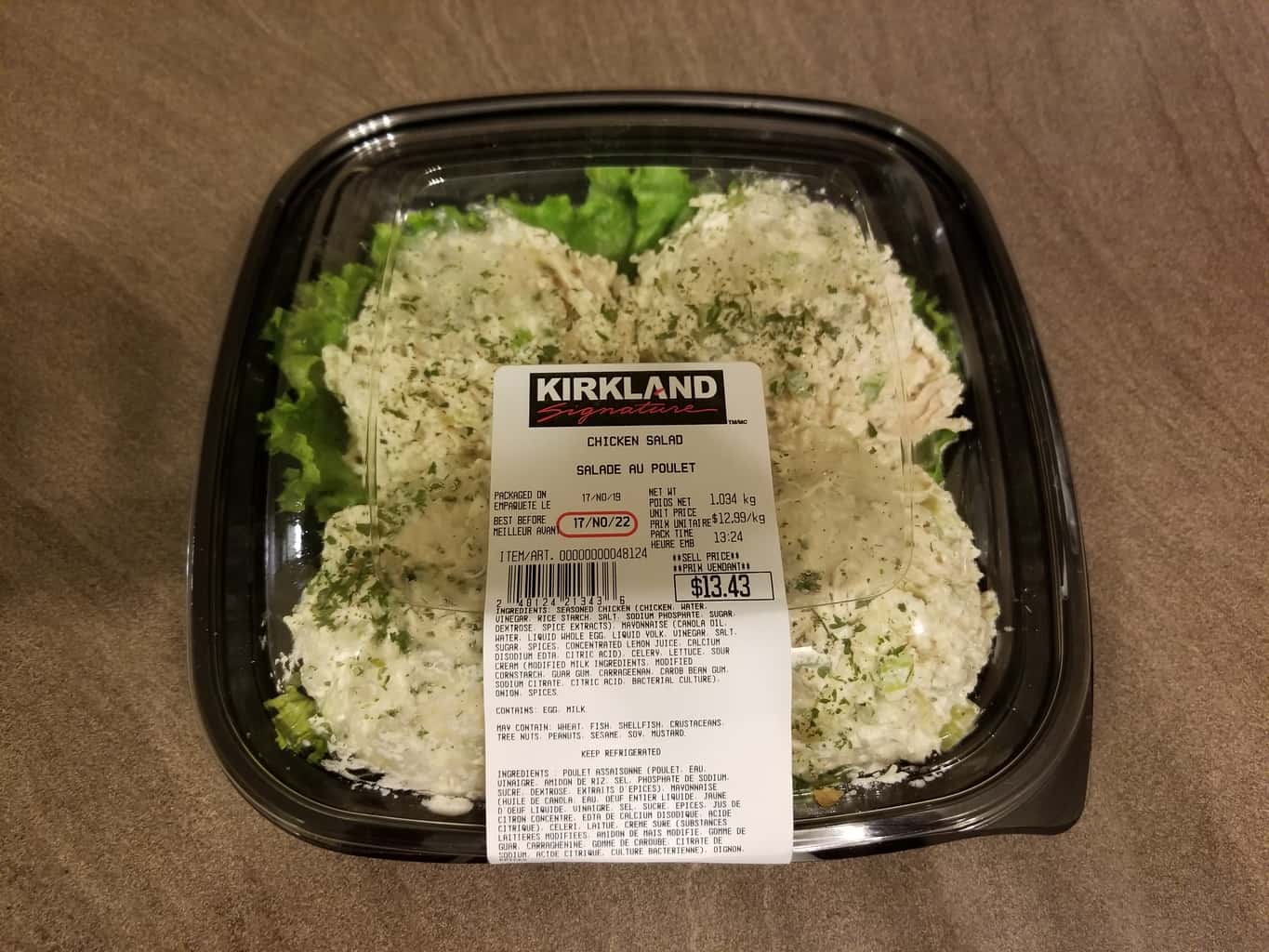 When I am meal planning easy dinners I want something that is fast and has a lot of protein, mainly to keep Sean from asking "where's the protein?" Anyways when I saw the Costco Chicken Salad I figured it was perfect as it is chicken and all you really have to do is pop it on a bun and you're good to go.
If you like large amounts of chicken, this will not disappoint. Taste wise, it's basically shredded chicken breast and mayonnaise combined with some spices. I bought some ciabatta buns to throw this on and for my sandwich I cut up grapes and added them to the chicken salad, Sean requested avocado so he had that added. Other ideas you could add to your sandwich would be bacon, cucumbers, green onions, lettuce, purple onion, carrots, cucumber and avocado.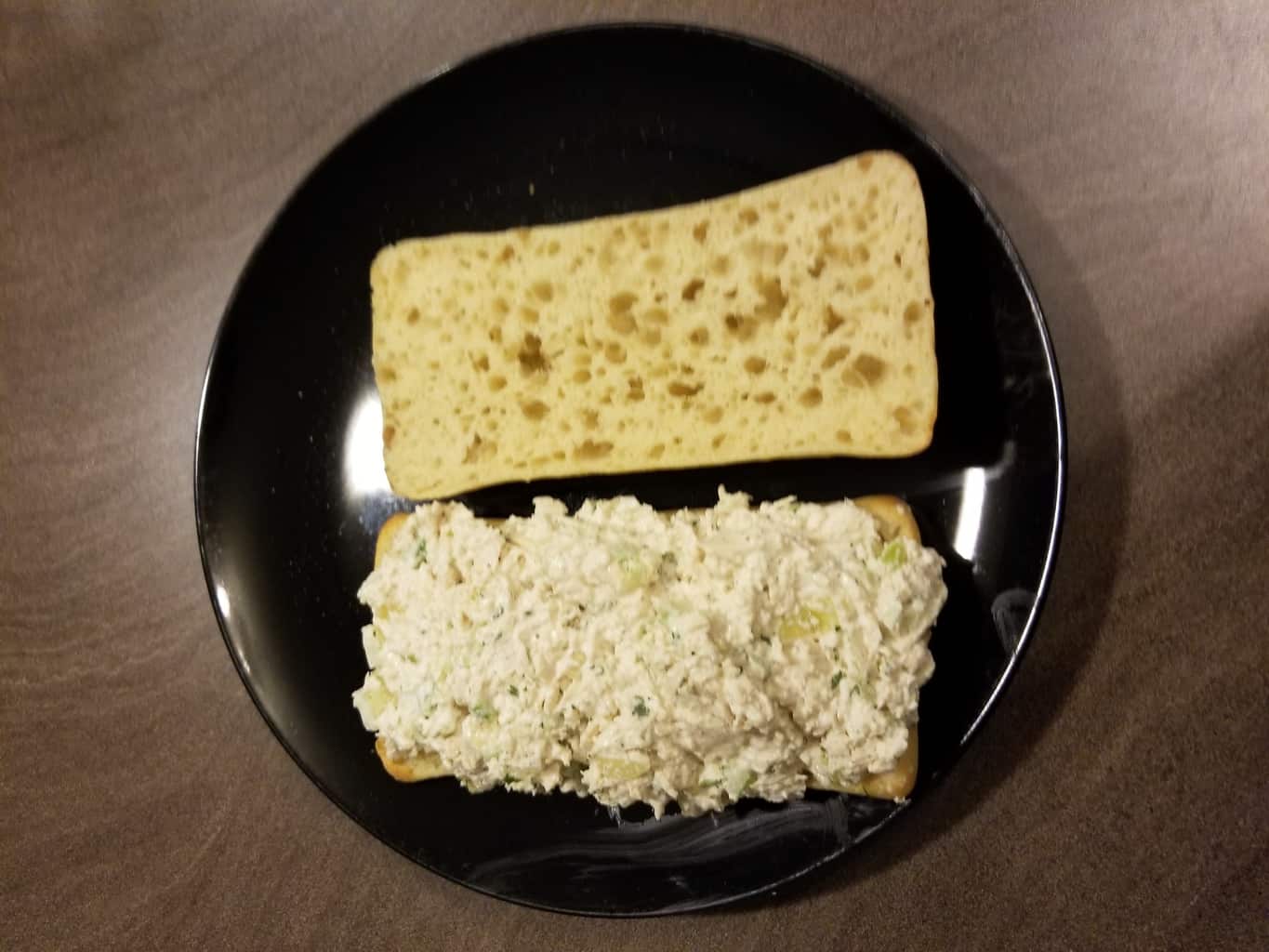 I found the chicken salad to be too wet/saucy for my liking. I know there are lots of people who prefer chicken and tuna salad to be full of moisture but to me this just tasted like a wet, shredded chicken, mayonnaise concoction without too much flavor.
I probably will not purchase this again, it's a little expensive for my budget ($13.43), but with the amount of chicken in it, I feel that is justified. I also probably will steer clear of chicken salad for awhile as I am not sure if I really like it that much but I encourage others to try it and let me know their thoughts!
Nutrition: 4/10 (There is no nutrition label, although packed with protein I'm sure given how saucy it was it's not the healthiest)
Taste: 5/10
Convenience: 10/10
Cost: 6/10
Do you like your chicken/tuna salad super saucy? Do you have a favorite chicken salad recipe to share? Tuna salad or chicken salad, which do you prefer? Do you like the Costco pre made chicken salad, why or why not?