I've always thought that chicken salad is an odd dish. It's basically a mixture of mayonnaise and chicken; I don't see how that counts as a salad! It's not the most visually appealing dish, but it can be very tasty when made well. There are also lots of ways chicken salad can go wrong – using poor-quality chicken or making it too runny/wet to name a couple. This Costco Kirkland Signature Chicken Salad doesn't look like anything special, but does it avoid the pitfalls?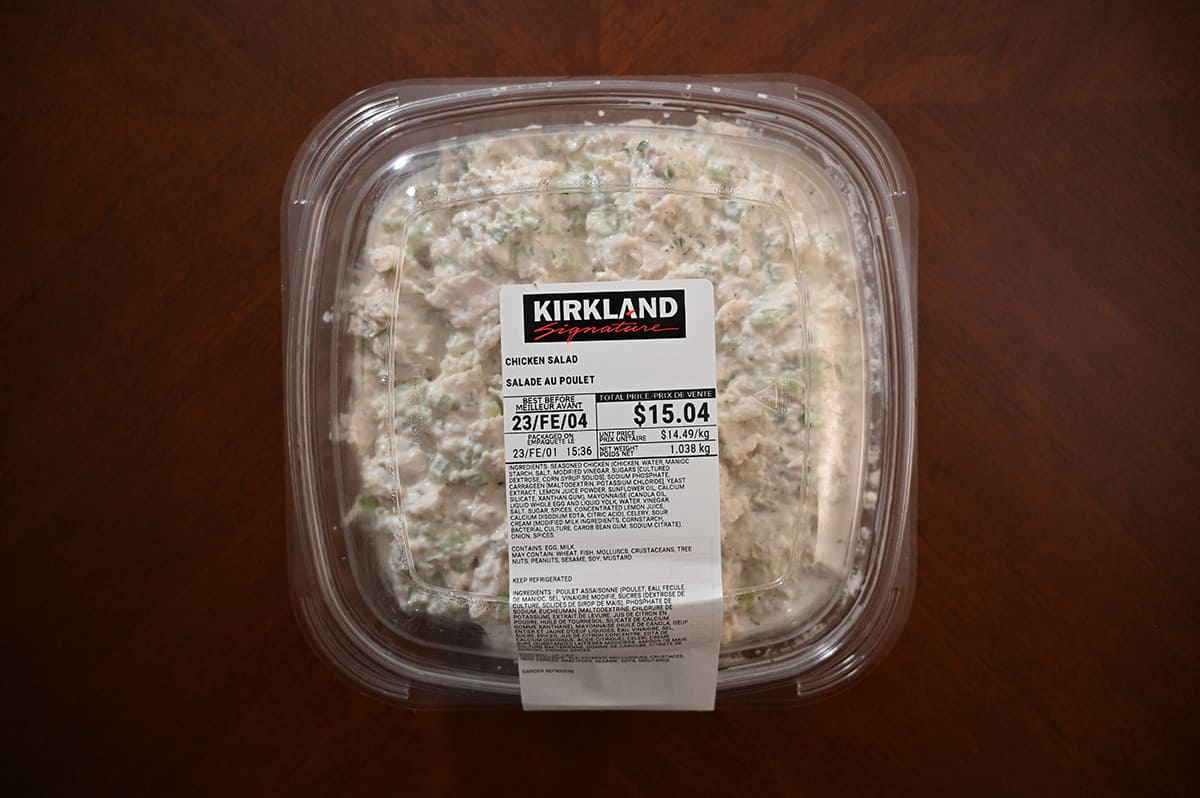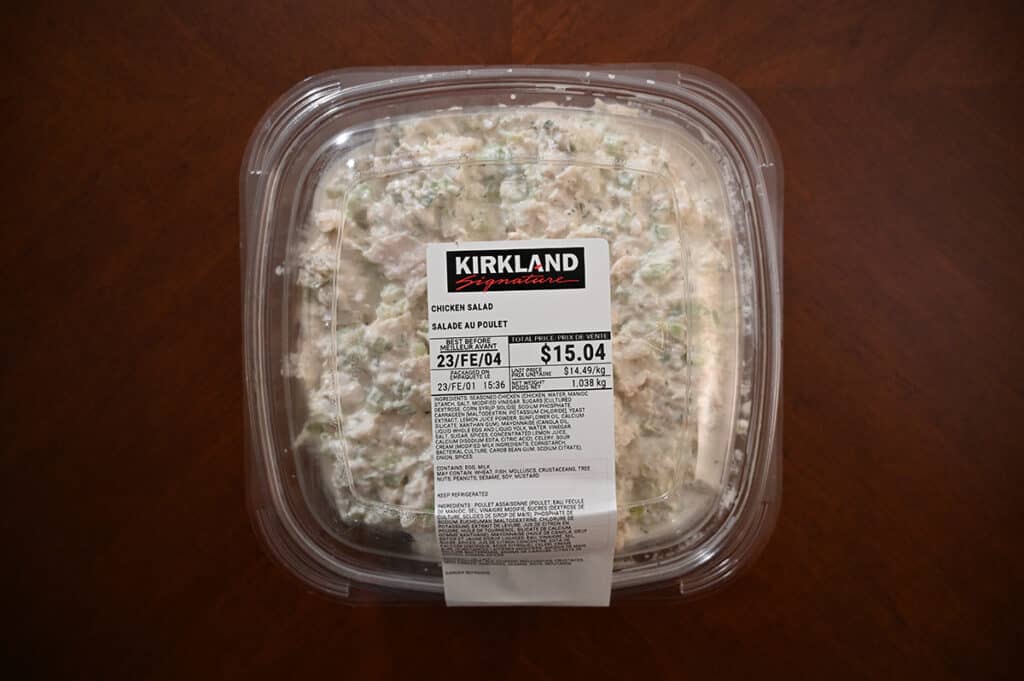 When I am meal planning easy dinners I want something that is fast and has a lot of protein, so this Costco Kirkland Signature Chicken Salad from the pre-made meal section seems like the perfect convenient dinner for us.
Other pre-made meal selections from Costco are the Kirkland Signature Asian Style Wraps, Kirkland Signature Goat Cheese, Pecan and Mixed Greens Salad, Kirkland Signature Quinoa Salad, Kirkland Signature Chicken Penne Alfredo, Kirkland Signature Chicken Tacos, Kirkland Signature Stuffed Salmon and the Kirkland Signature Chicken Pot Pie.
Location in Store
This can be found in the pre-made meal section and the item number is 26954.
Taste
If you like large amounts of chicken, this will not disappoint. Taste wise, it's basically shredded chicken breast and mayonnaise combined with some spices. I bought some ciabatta buns from Costco to have the chicken salad on.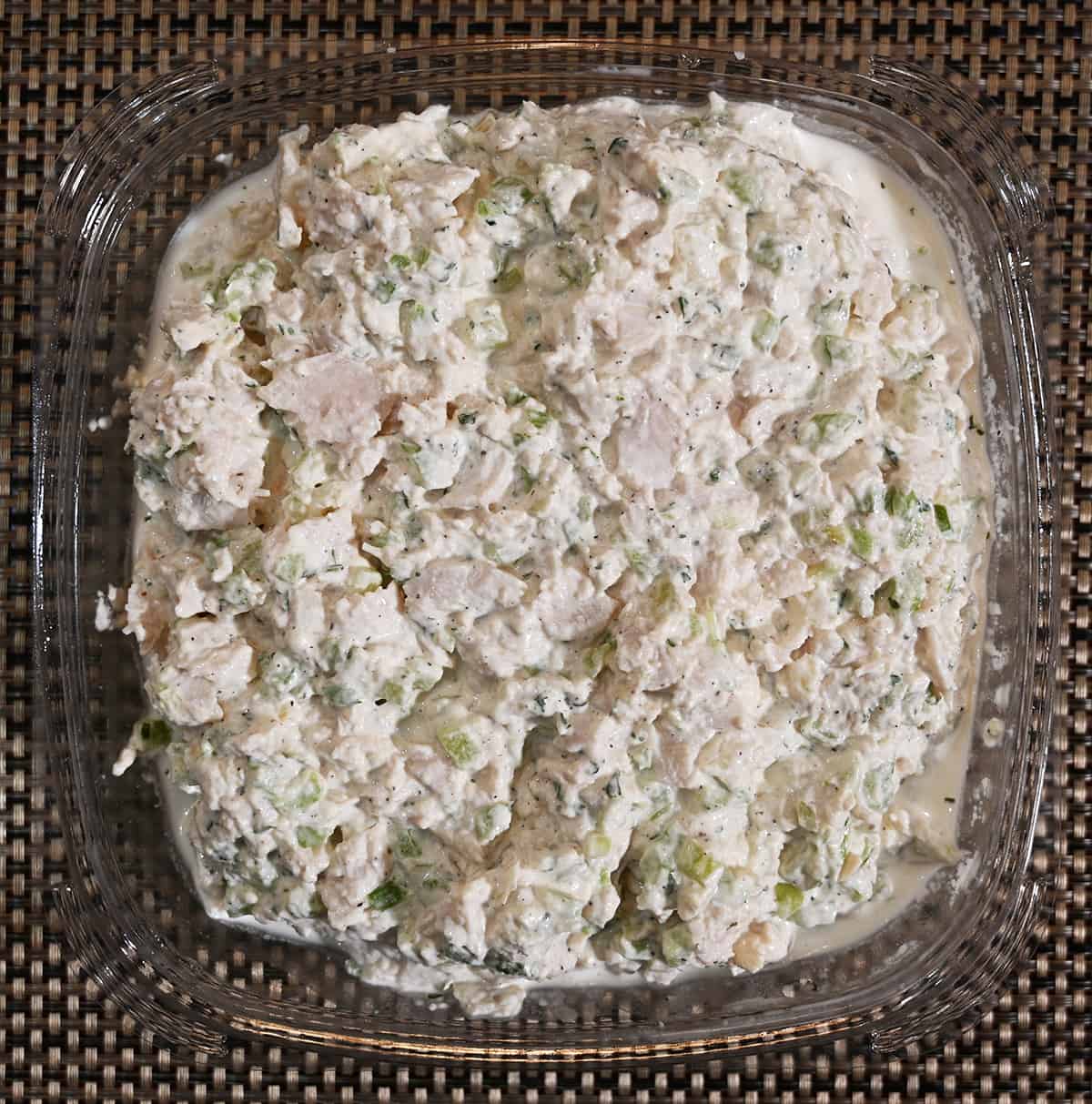 I find the chicken salad to be too wet and saucy for my liking. I know there are lots of people who prefer chicken and tuna salad to be full of moisture but to me this just tastes like it has way too much mayonaisse!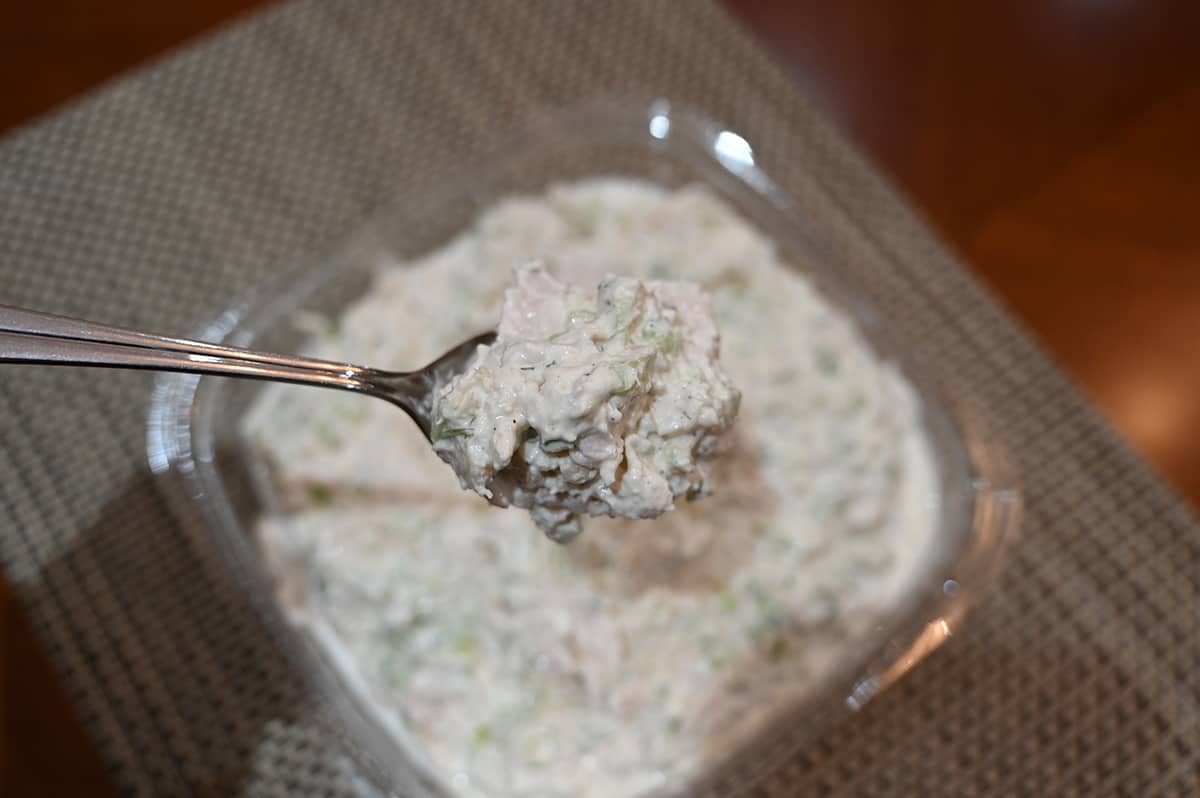 The chicken salad has a bit of crunchy texture from the celery and onions in it and the flavor I find is very salty. I think adding some sweet grapes may counter the sweetness a bit so I might have tried that if I were going to repurchase this, but I'm not.
Cost
The cost is dependent on the weight and is $14.49 Canadian per kilogram. The container I picked up was $15.04.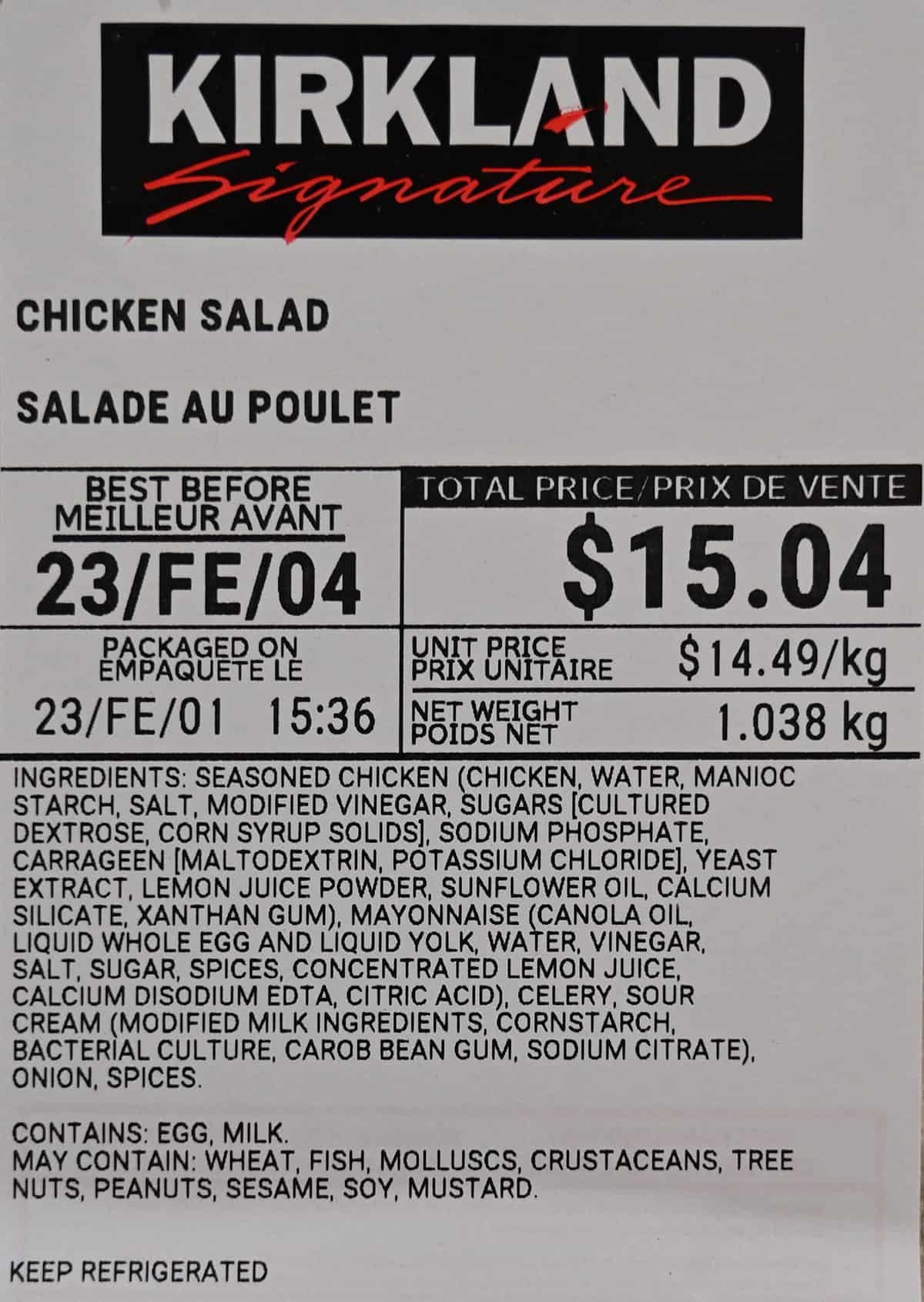 Convenience
The best before date is three days from the date it was packaged. The chicken salad from Costco is definitely convenient and would be great for a potluck, work party or picnic. I personally don't like it but my parents had it at my house and really enjoyed it and even took the rest home.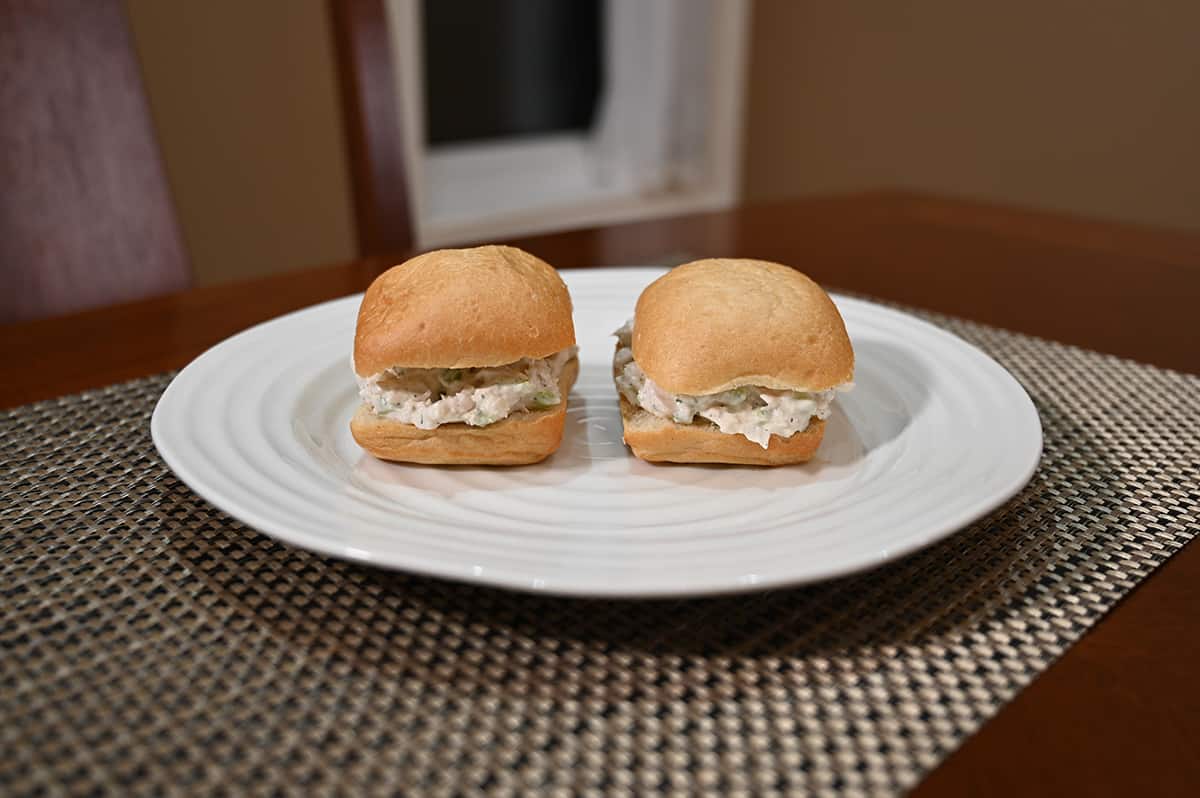 As I said before, I served the chicken salad on the Costco Kirkland Signature Ciabatta Buns. If you want to "jazz up" your chicken salad you can add extra vegetables for crunch, grapes for sweetness, chopped almonds for a bit of nuttiness or even some chopped bacon for a smokey flavor!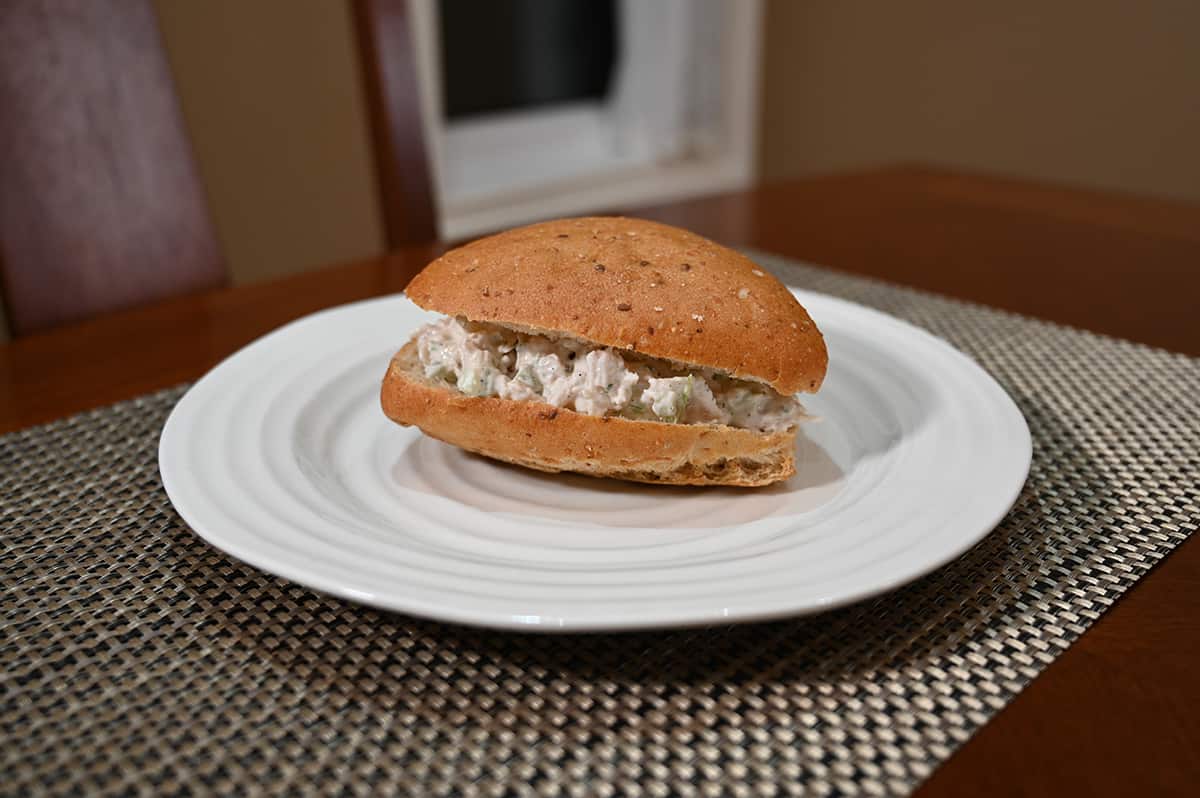 Nutrition
Calories
A 1/3 cup serving contains 190 calories, 15 grams of fat, three grams of carbohydrates, one gram of fibre, one gram of sugar, 12 grams of protein and 410 milligrams of sodium.
That's less sodium than I thought there would be based on the taste. The amount of protein isn't that high considering this is chicken salad but for anyone watching their carb intake it's a low carb option.
Ingredient
The first ingredient is chicken, which is great but I don't love the other ingredients, you can make a simple, delicious chicken salad at home that's a lot healthier without things like sunflower oil and sugars.
The chicken salad contains egg and milk and may contain wheat, fish, molluscs, crustaceans, tree nuts, peanuts. sesame, soy and mustard.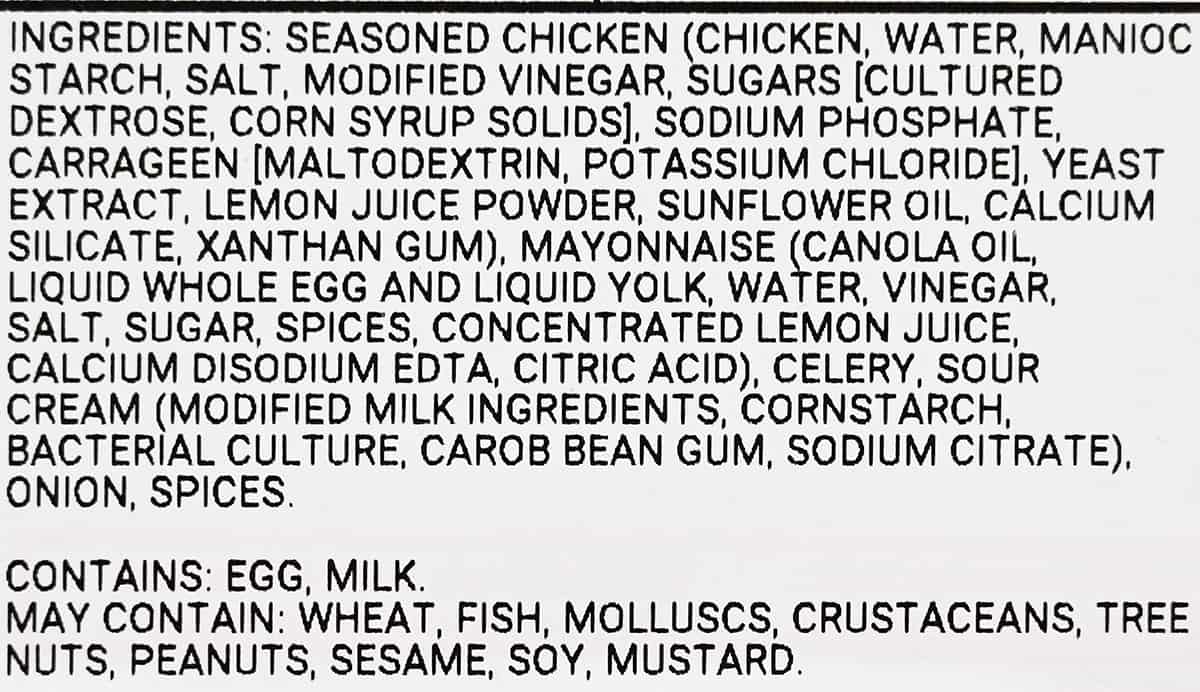 Scoring
Taste: 5/10
Cost: 8/10
Convenience: 10/10
Nutrition: 2/10
Overall
Walk on by/Give it a try!
I am not going to repurchase this because I find it way too saucy, salty and it needs more chicken. My parents on the other hand loved it and thought it was a great, convenient meal.
What do you think of the Costco Kirkland Signature Chicken Salad?
---
Please note that this review was not paid for or sponsored by any third party. This product was purchased by Costcuisine for the purpose of producing this review. The opinions in this review are strictly those of Costcuisine. Costcuisine is not affiliated with Costco or any of its suppliers. In the event that Costcuisine receives compensation for a post from the manufacturer of a product or some other third party, the arrangement will be clearly disclosed (including where the manufacturer of a product provides Costcuisine with a free sample of the product).