More heat than you'd expect for a medium salsa!
Please note that this review was not paid for or sponsored by any third party. I purchased this product with my own money and the opinions in this review are strictly my own. I am not affiliated with Costco or any of its suppliers. I am just a fan of the company. I write these reviews to help my fellow shoppers.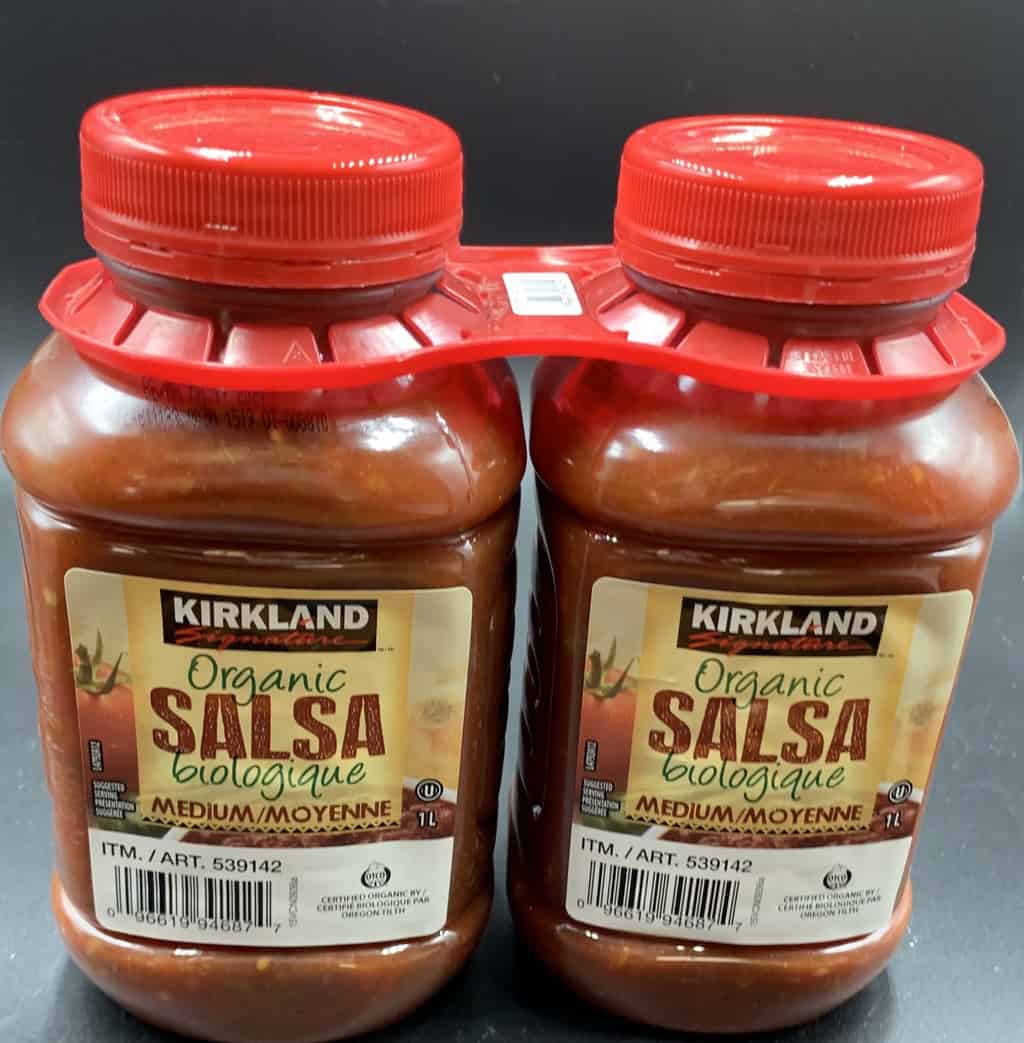 Today I'm talking salsa! If you don't already know my absolute favorite salsa from Costco is the Garden Fresh Gourmet Mango Peach Salsa! I've also reviewed the Big Taste Fresh Mango Salsa from Costco as well here. Today I'm reviewing the Costco Kirkland Signature Organic Salsa.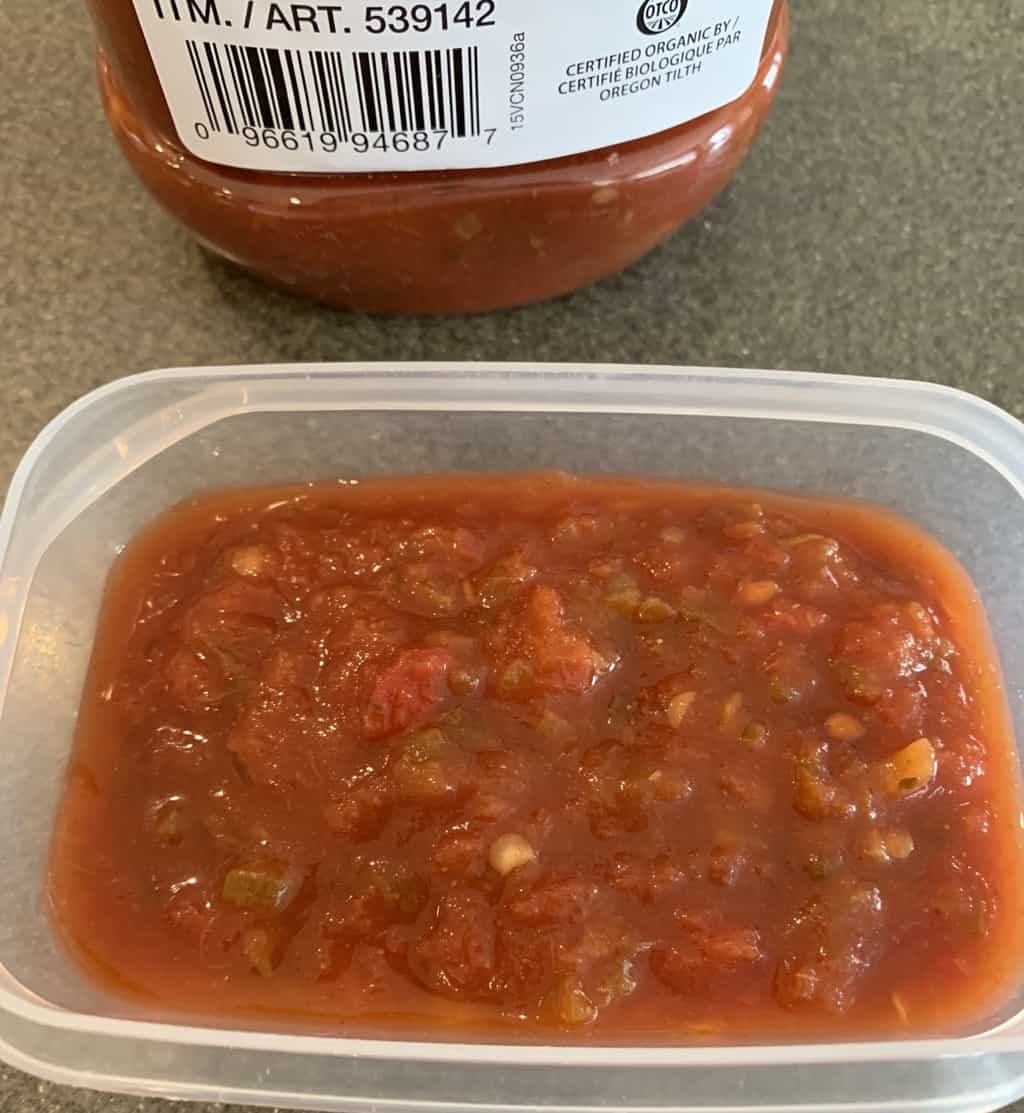 Taste
This salsa is a "medium" heat salsa but it definitely packs quite a bit of heat! Even my husband who can tolerate really spicy food pointed out that for a medium salsa this salsa is quite spicy. It's still delicious though. Very tomato-y and also not very thick, more on the runny side with a few chunks of onions and tomatoes, I like my salsa pretty thick and chunky. I mentioned to my husband that the flavor of the salsa reminded me of a very spicy version of V8 (vegetable juice). I would label this a "pretty standard" salsa meaning it would be great for nachos, tacos or on burritos etc.

Cost
The salsa comes in a two-pack and each salsa is 1 litre! That's a ton of salsa, I paid $9.99 Canadian for the two-pack.
Convenience
This is a ton of salsa so if you only eat salsa ever so often you might find this two pack a little too much. As I stated in my opinion this is a very versatile salsa that could be used in a variety of ways. The best before date on the salsa is about is about a year and almost two months from the date I purchased the salsa.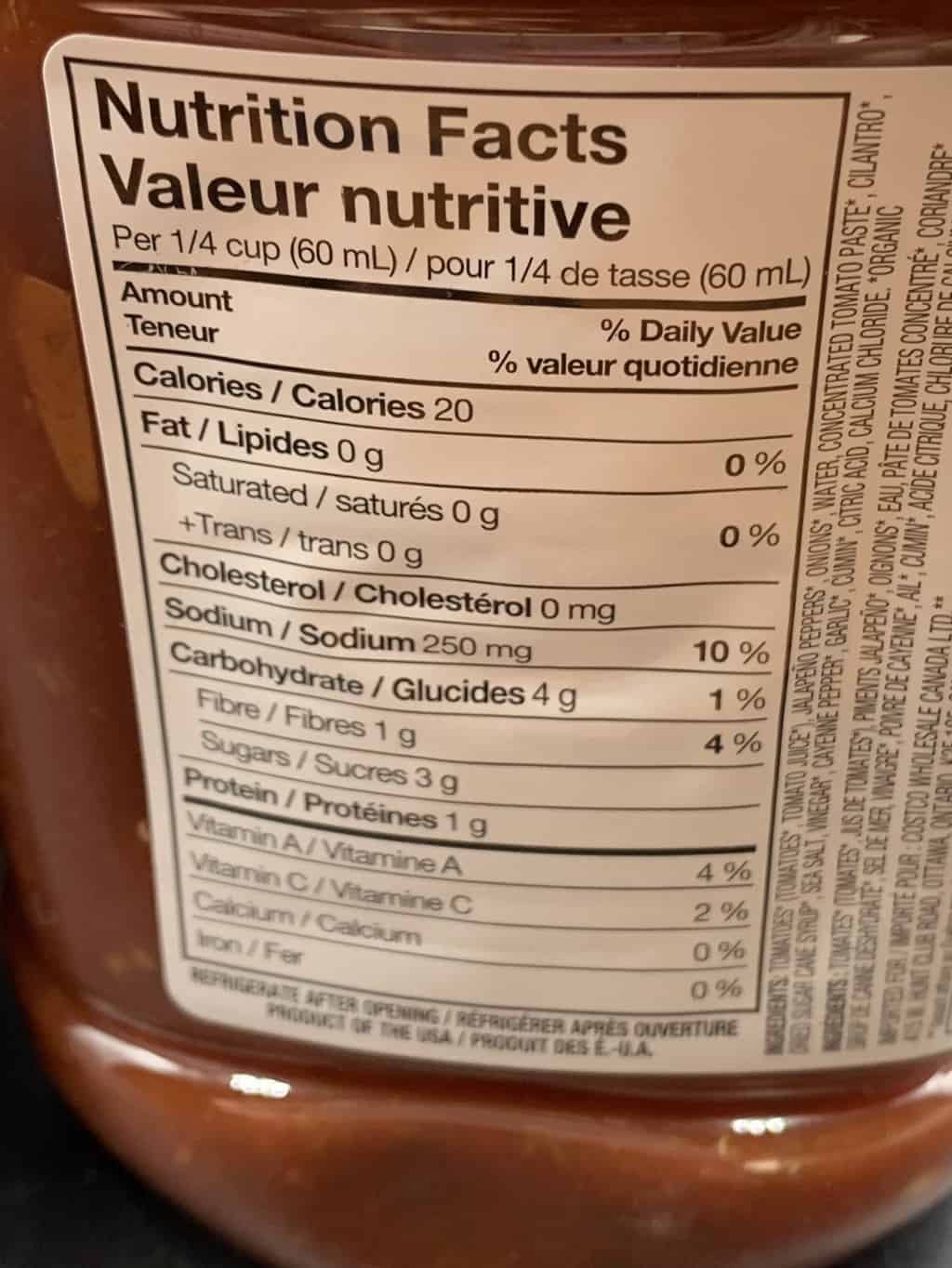 Nutrition
¼ cup of salsa is 20 calories, 0 grams of fat, 250 mg of sodium, four grams of carbohydrates, one gram of fibre, three grams of sugar and one gram of protein. The salsa is organic.
I'm pretty sure I have enough salsa to last me for a year at this point but I didn't mind the taste of this salsa and would repurchase it if there were a time where I were in need of lots of salsa for some reason!
Taste: 7.5/10
Cost: 10/10
Convenience: 10/10
Nutrition: 9.5/10
What's your all-time favorite salsa? Do you make your own?