Hands down the best bakery item from Costco!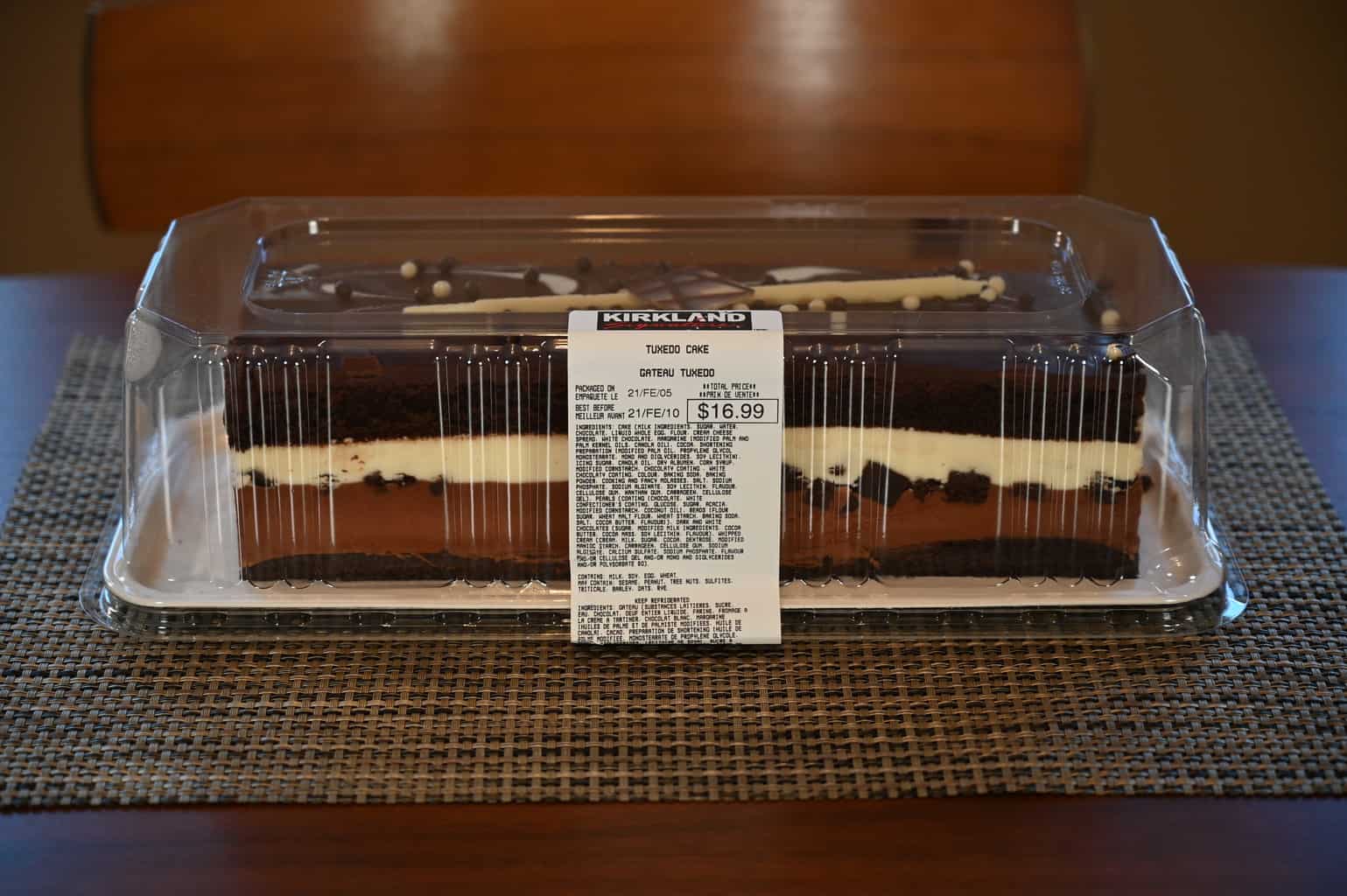 It's time to talk cake again! I've reviewed the Costco Kirkland Signature Tiramisu Cake and the Strawberry Shortcake. Today, I'm reviewing Costco's Tuxedo Cake. At this risk of spoiling the rest of this review, I think this is the best cake that Costco sells!
Location in Store
The Kirkland Signature Tuxedo Cake can be found in the refrigerator in the bakery section at Costco. The item number is 23133.
Taste
First off, this cake does not taste like it came from a grocery store! I eat a lot of desserts, so I feel like I know my cake well. Costco's Tuxedo Cake is nothing like those cakes you buy at your local grocery store. You know what I'm talking about – the ones that are dry and have artificial-tasting icing. This cake is rich, chocolatey and you can definitely tell it's made from high-quality ingredients.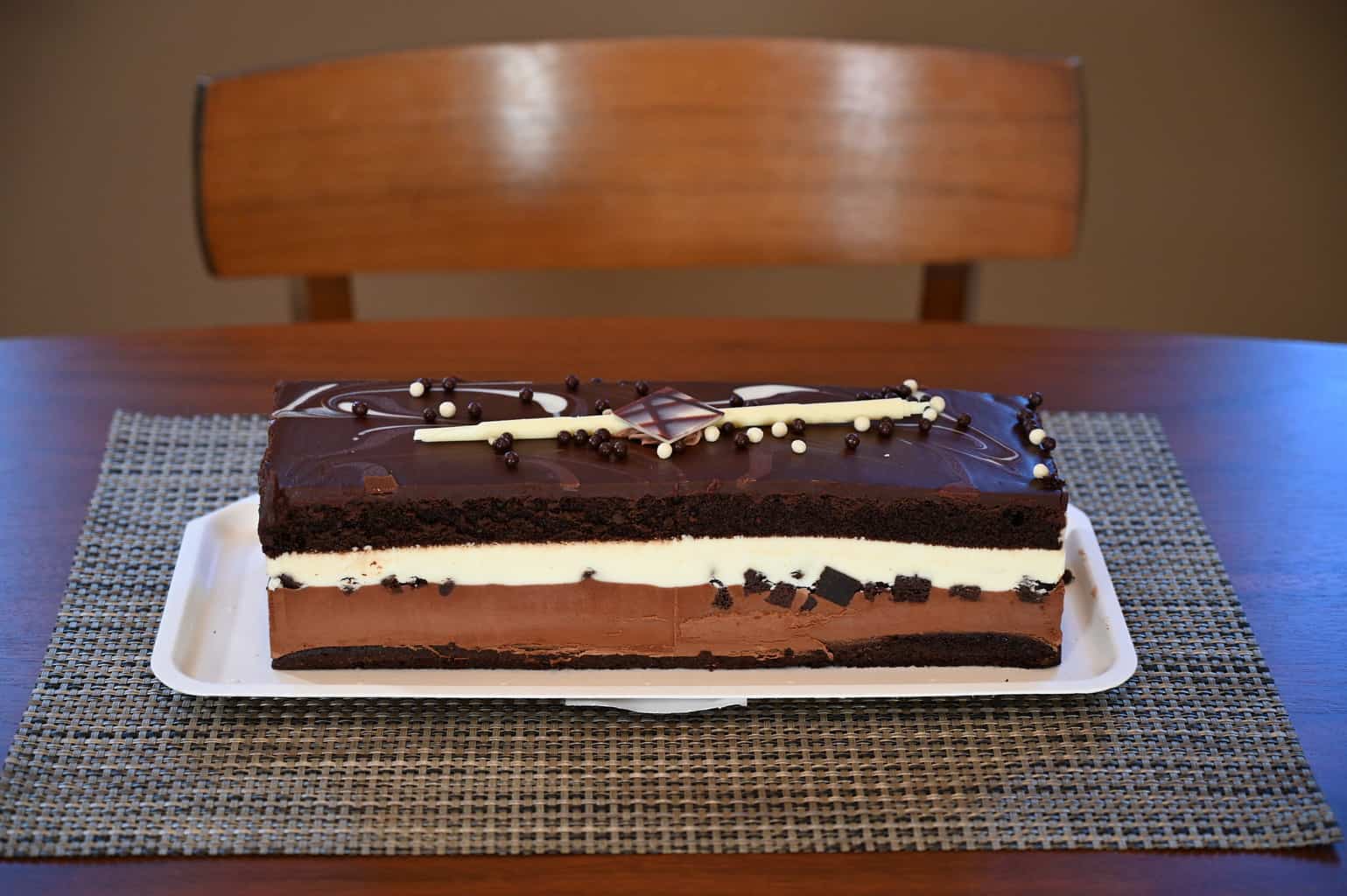 You only need a small slice of the cake to sink into sweet, chocolatey heaven. It consists of a few different layers. The bottom layer is a dense, bold-flavored chocolate cake. On top of that is a rich, creamy chocolate mousse with brownie pieces in it. Next up is a vanilla/white chocolate cream mousse. Sandwiched above that is another layer of chocolate cake. Topping it all off is a thick, smooth dark chocolate ganache. The top of the cake is decorated with cocoa nibs and chocolate sticks, which makes it very visually appealing on top of being extremely delicious.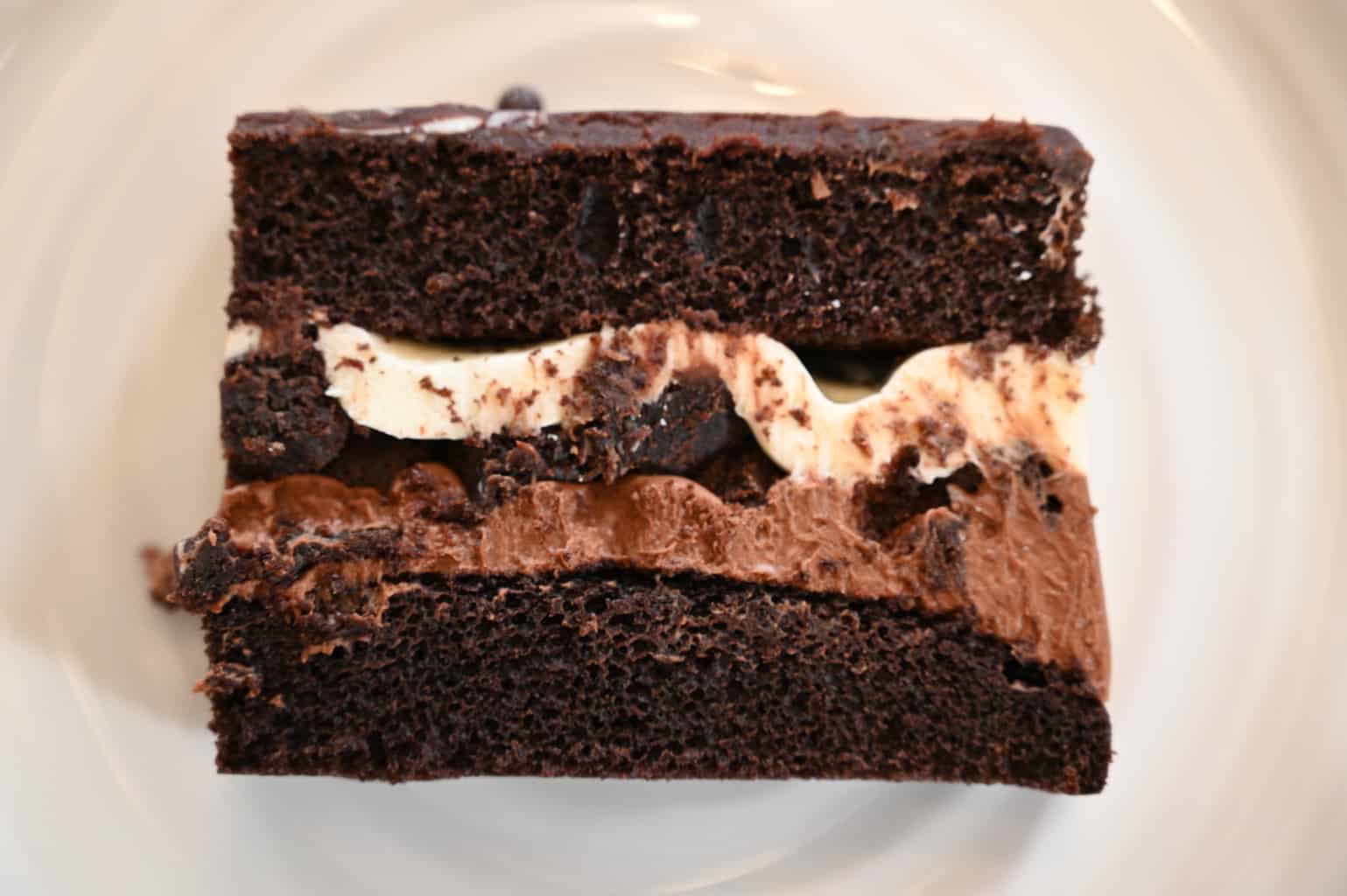 I honestly love this cake so much that I'd rather have it than a cake from one of the top-notch bakeries that we have in my city! Overall, the Tuxedo Cake is sweet, rich and decadent. Some people might find that it's too much, but personally, I can't get enough of it and would happily have it as my birthday cake. It's not too rich for me and I'm crazy about the smooth, creamy mousse!
Cost
At $16.99 Canadian, the price for the Tuxedo Cake is the same as for the Tiramisu Cake, which in my opinion is very reasonable. I could easily see this cake serving 10 – 12 people (with reasonably-sized slices), so that's pretty inexpensive on a per-serving basis.
I'll let you in on a secret. We've purchased a chocolate cake for $48 Canadian from a fancy local bakery – it's one of their signature items. It's really good, but not $30 better than this cake! Not even close! The Costco Tuxedo Cake tastes just as good as the fancy bakery cake to me.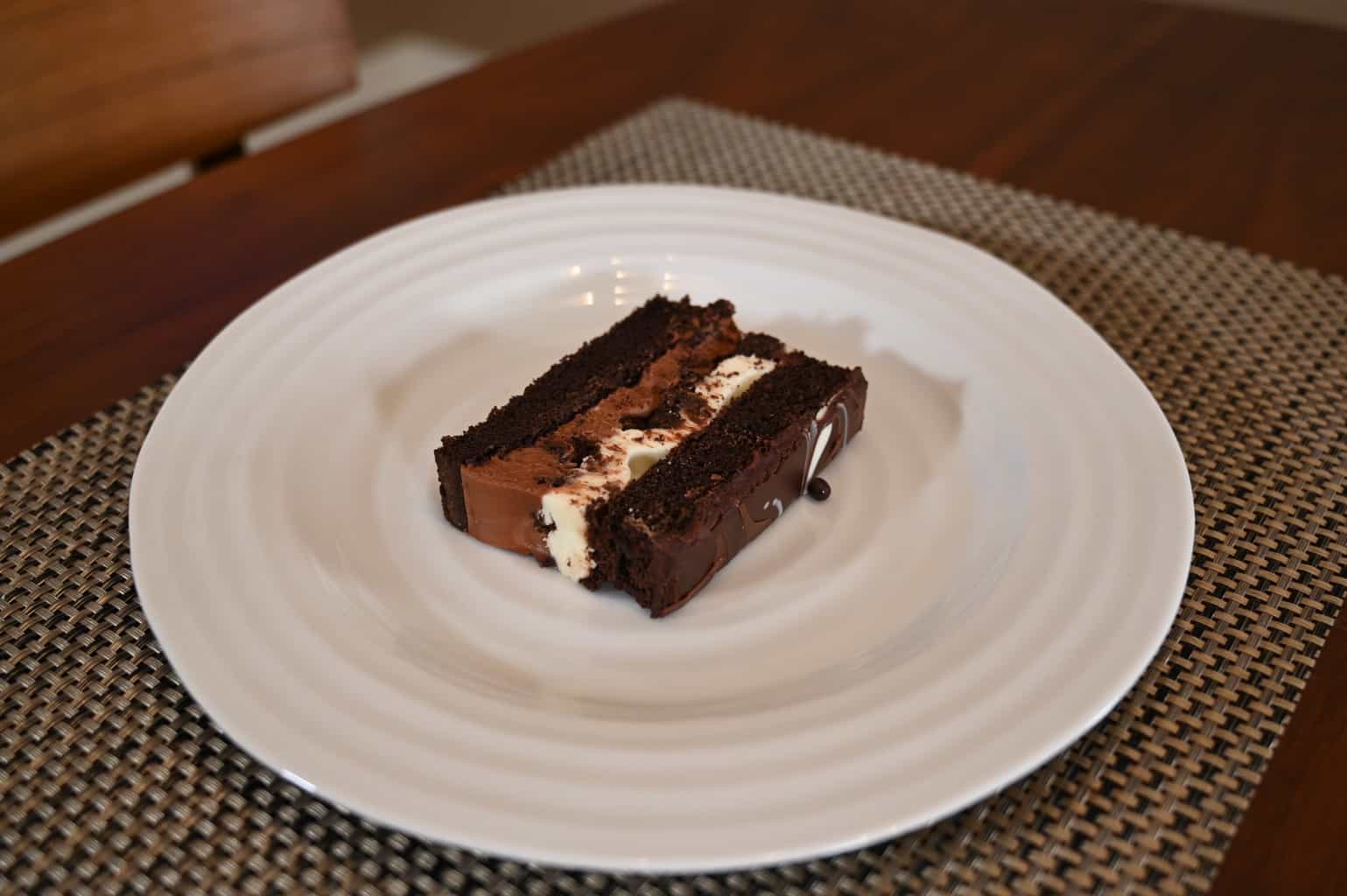 Convenience
The Tuxedo Cake is as convenient as a product can be! It comes packaged in a rectangular plastic container that you can easily reseal after opening. The cake slices super easily and freezes wonderfully.
If you love this cake like I do, don't feel like you need to wait for a special occasion to buy it. Just cut it into individual slices and then put the slices in sealed bags or containers in your freezer. I find a slice needs about half an hour to thaw before I want to enjoy it!
Nutrition
1/16th of the cake (a 77-gram slice or approximately half of what you see in the photo above) contains 280 calories, 17 grams of fat, 29 grams of carbohydrates, four grams of protein and 190 milligrams of sodium. That's obviously not great, especially for such a small amount of cake, but I don't think it's any worse than your average cake.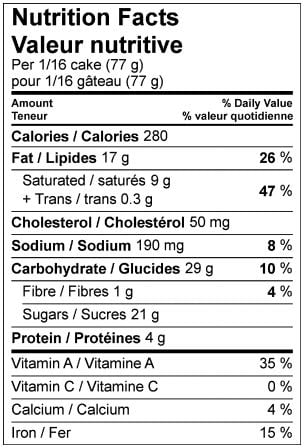 One area where I can criticize the Kirkland Signature Tuxedo Cake a bit is the ingredients list – it's long and full of artificial/chemical-sounding stuff. I have the recipe for the fancy bakery cake that I mentioned above and it's pretty much just a list of things that you would expect: butter, sugar, cocoa, cream, etc. The worst things in it were small amounts of vegetable oil and corn syrup. There wasn't anything listed that you would have to search for on Google to figure out what it is. I can't say this is the case for all of the Tuxedo Cake ingredients, unfortunately.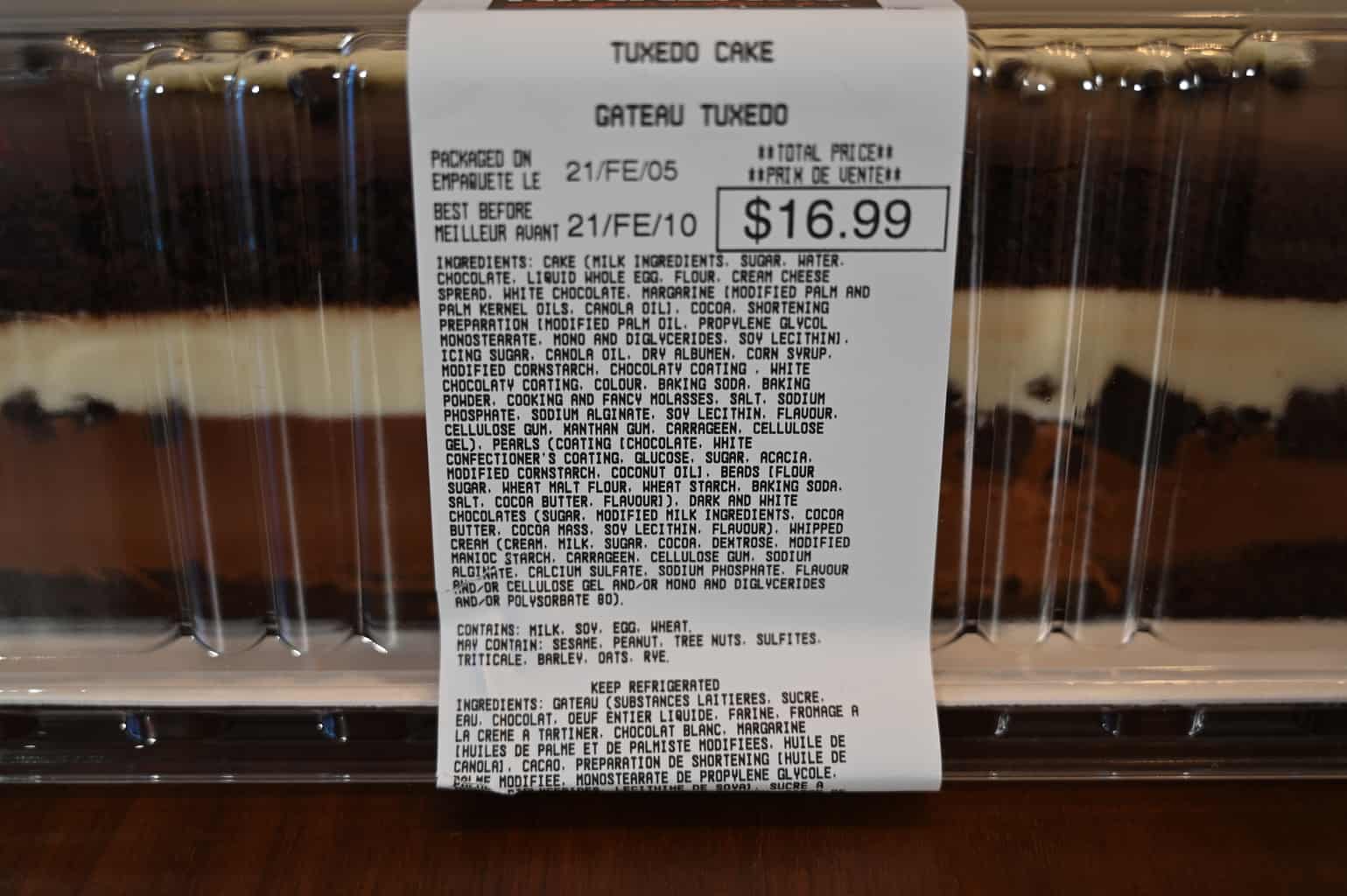 Scoring
Taste: 10/10
Cost: 10/10
Convenience: 10/10
Nutrition: 1/10 (no cake is going to score well here, but I don't like some of the ingredients!)
Overall
Must buy!
I can't say enough good things about this cake! You have to try it. If you hate it, just send your leftovers to me and I'll gladly finish it!
Which Costco cake is your favorite?
Please note that this review was not paid for or sponsored by any third party. This product was purchased by Costcuisine for the purpose of producing this review. The opinions in this review are strictly those of Costcuisine. Costcuisine is not affiliated with Costco or any of its suppliers. In the event that Costcuisine receives compensation for a post from the manufacturer of a product or some other third party, the arrangement will be clearly disclosed (including where the manufacturer of a product provides Costcuisine with a free sample of the product).