Costco stroopwafel Dutch cookies with chocolate and caramel from Holland – these are absolutely divine!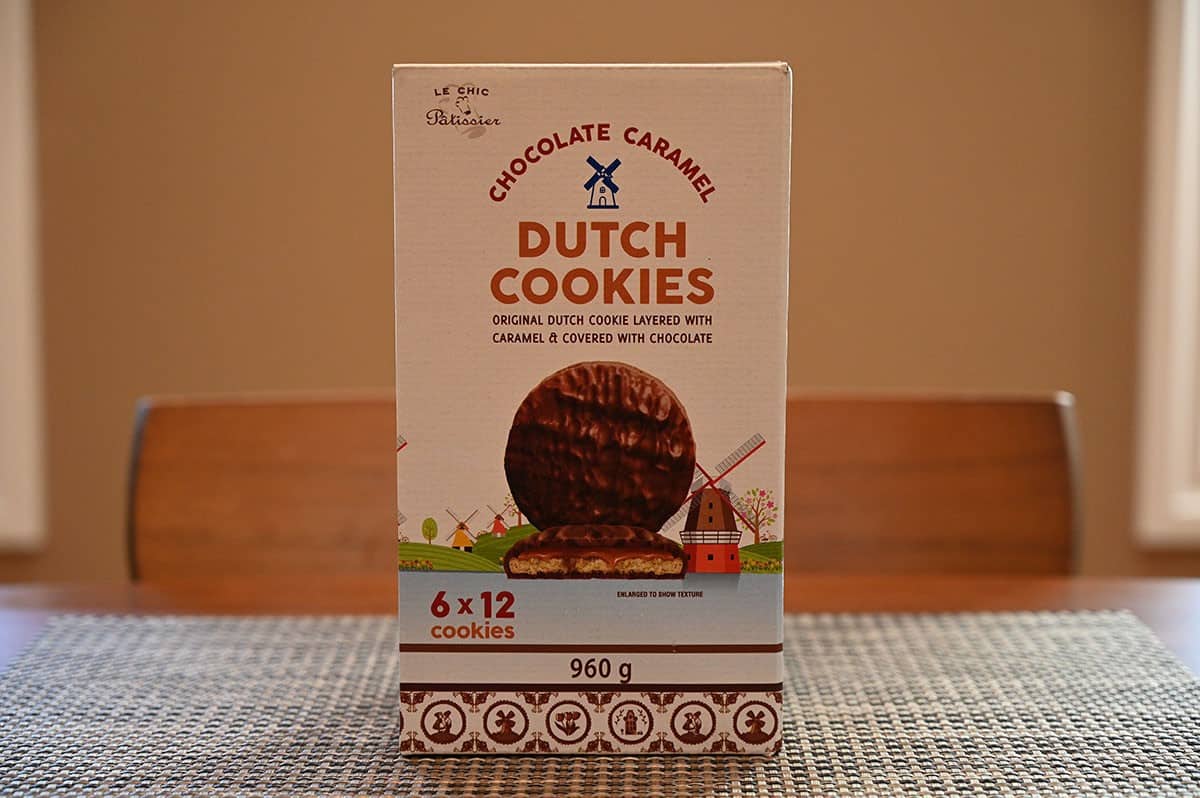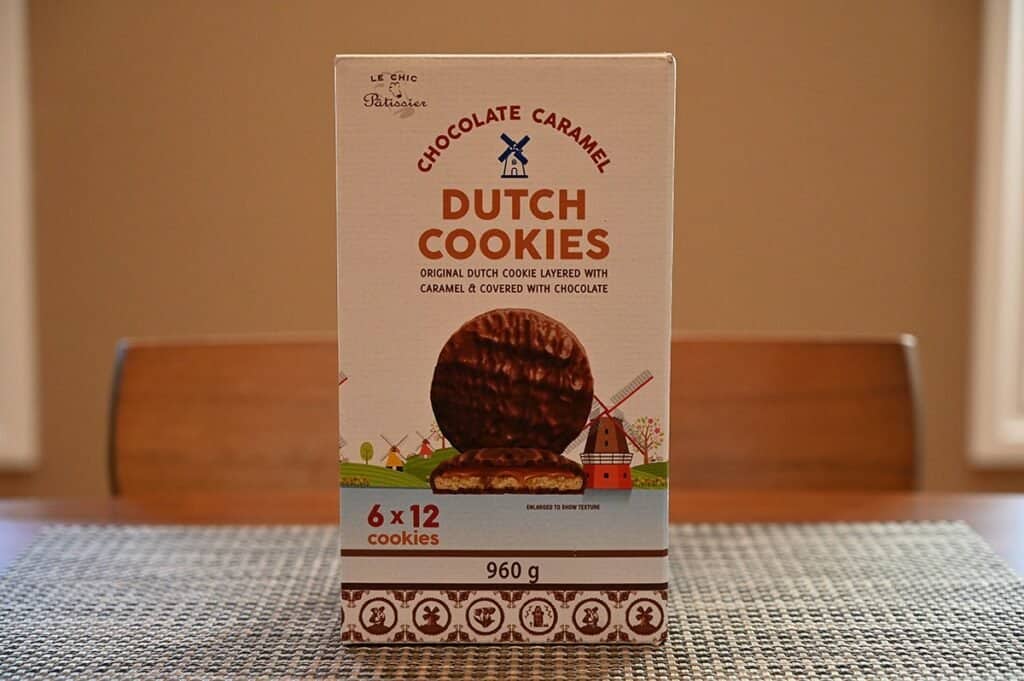 I'm really excited to be writing this review today because these cookies are amaaaaazing! Today I'm reviewing the Costco Le Chic Patissier Chocolate Caramel Dutch Cookies. I found these at Costco last week and immediately picked up a box.
If you're a stroopwafel fan check out the reviews for the Costco Le Chic Patissier Stroopwafel Cookies and the Costco Heavenfull Stroopwafel Ice Cream Sandwiches.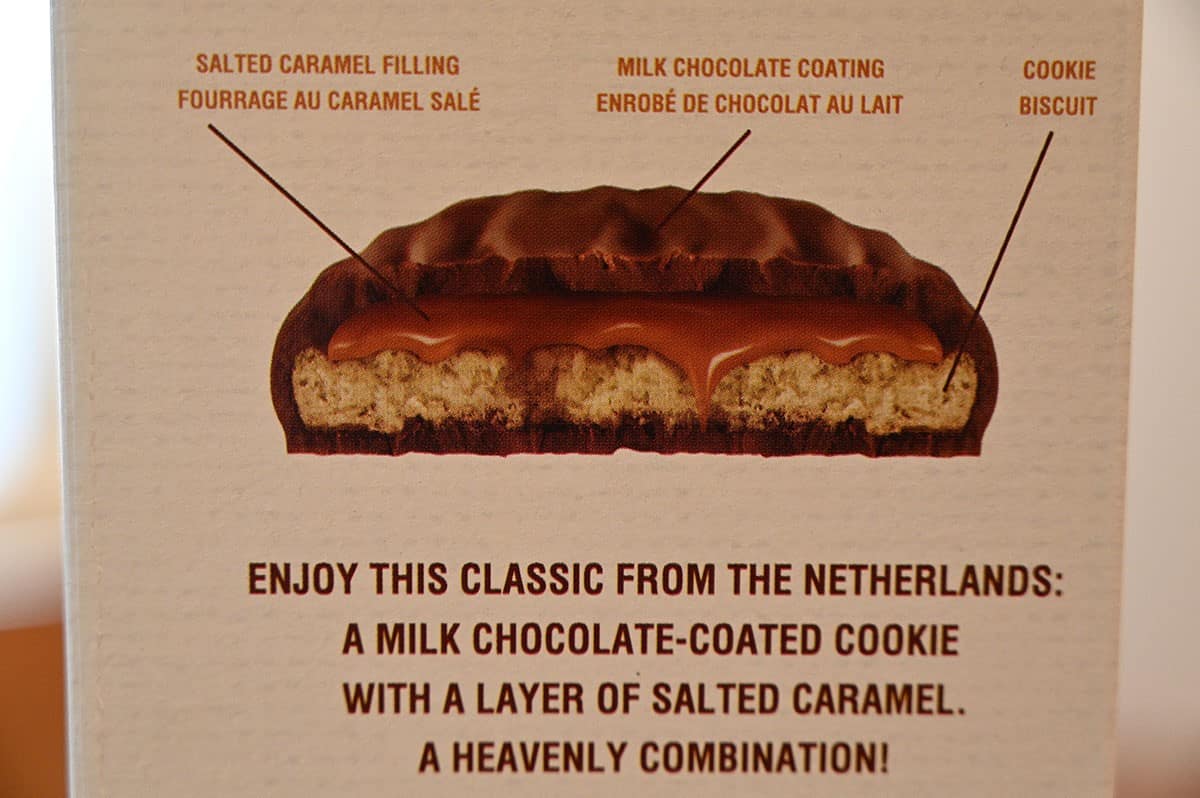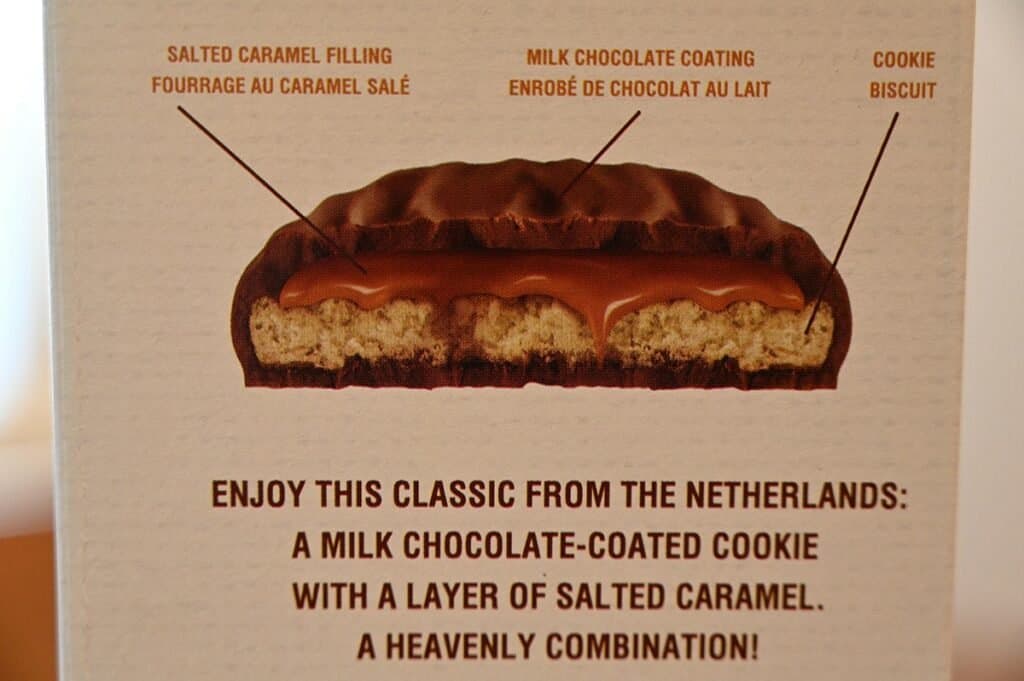 Location in Store
You can find these either in either the seasonal Christmas section, the snack section or the aisle with the boxed cookies (not in the bakery). I found them in the Christmas section but I suspect some stores might stock them with the snacks at the front of the store or in the aisle with boxed cookies and crackers, also near the jam and syrup. The item number is 1562254.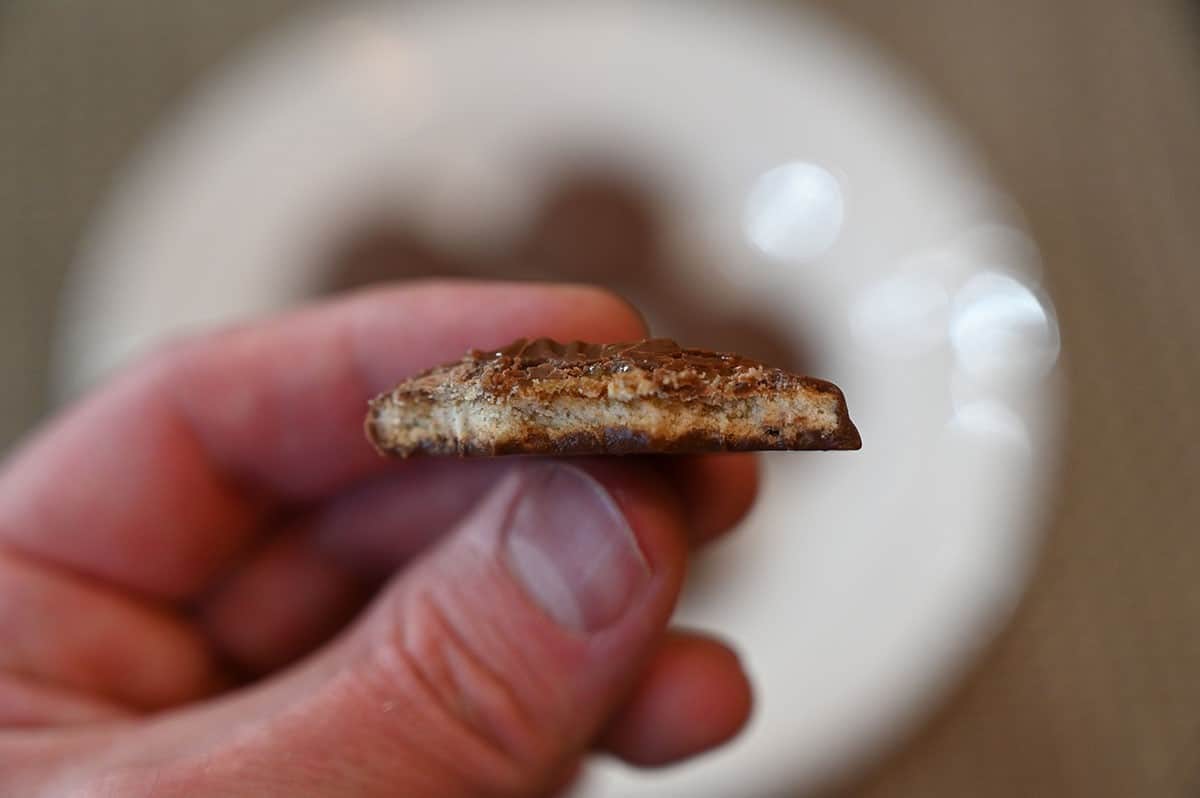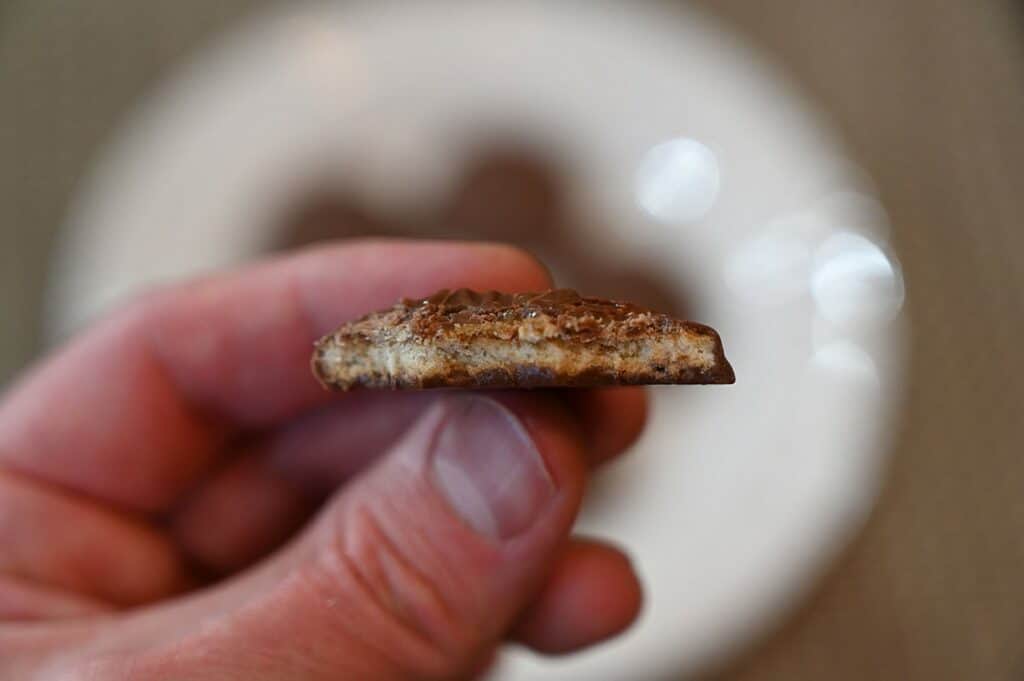 Taste
These chocolate-covered stroopwafel cookies from Costco are absolutely delicious. They're like a stroopwafel cookie layered with caramel and covered in milk chocolate and are really addictive.
The biscuit on the inside is crispy, chewy and sweet. The layer of caramel on top of the biscuit is sticky, soft, creamy and buttery. The milk chocolate on the outside tastes like decent quality smooth milk chocolate and just makes these cookies extra irresistible.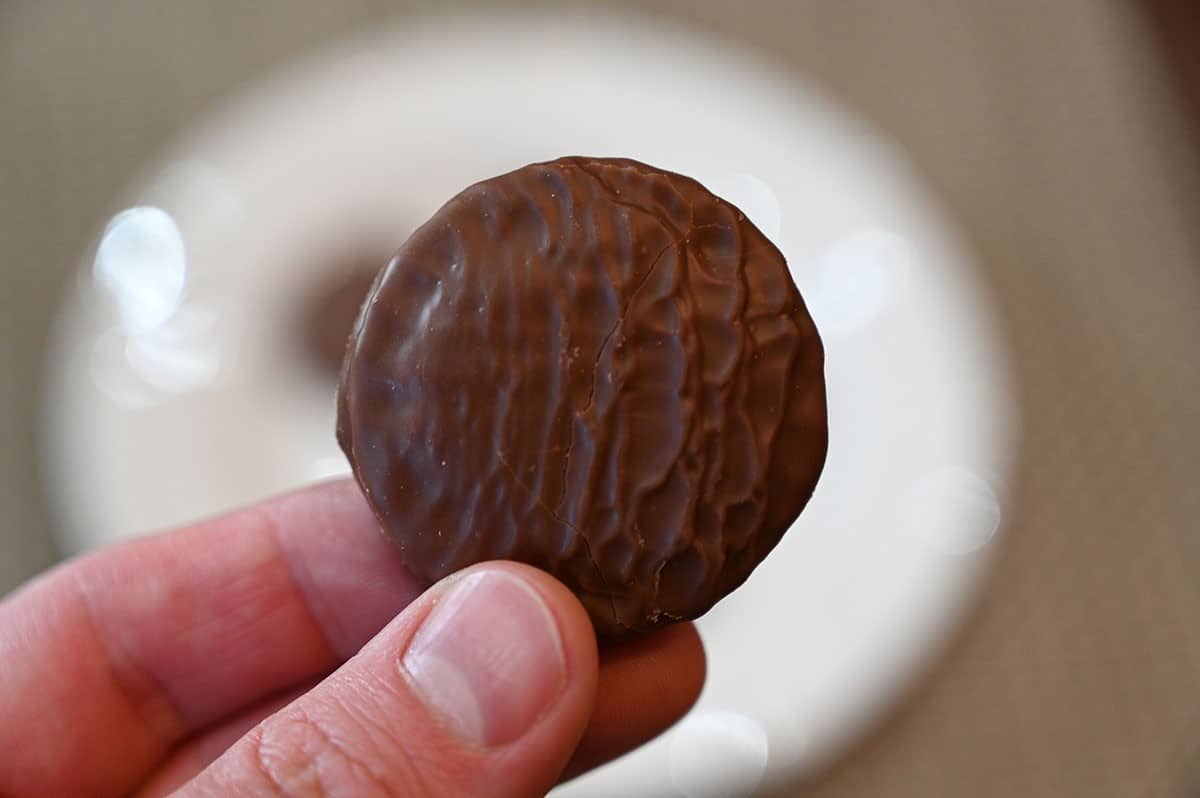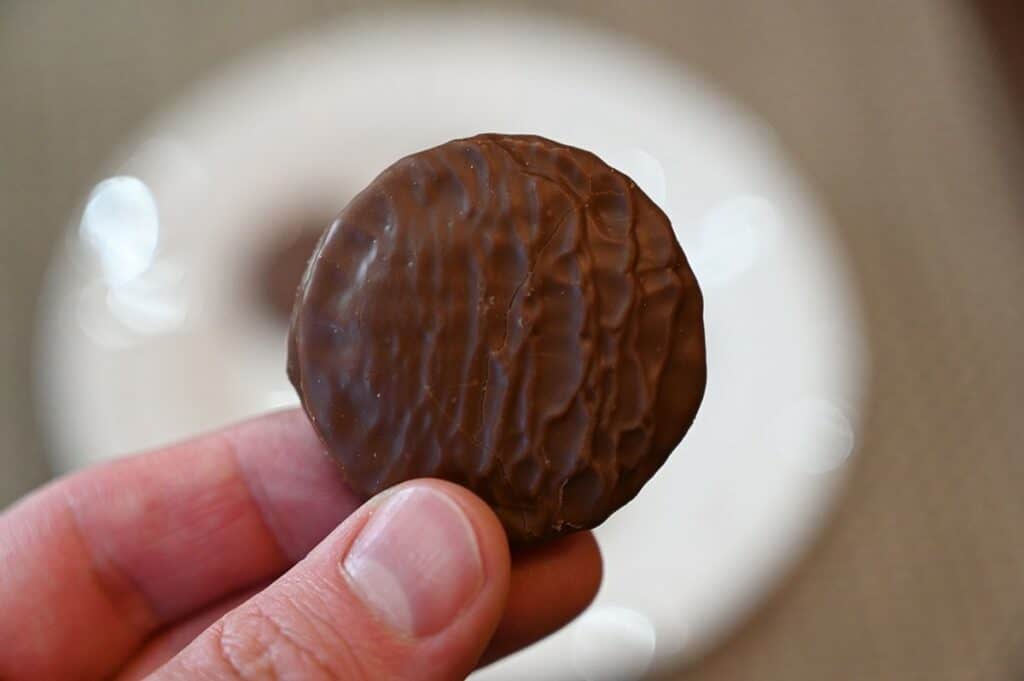 Le Chic Patissier Chocolate Caramel Dutch cookies from Costco are the perfect size, not very big but not small either and the texture is crunchy as well as chewy. The cookies aren't too sweet and one or two is quite satisfying.
Cost
The cost of the cookies is $12.59 Canadian for a 960 gram box that comes with six separate packages of 12 cookies.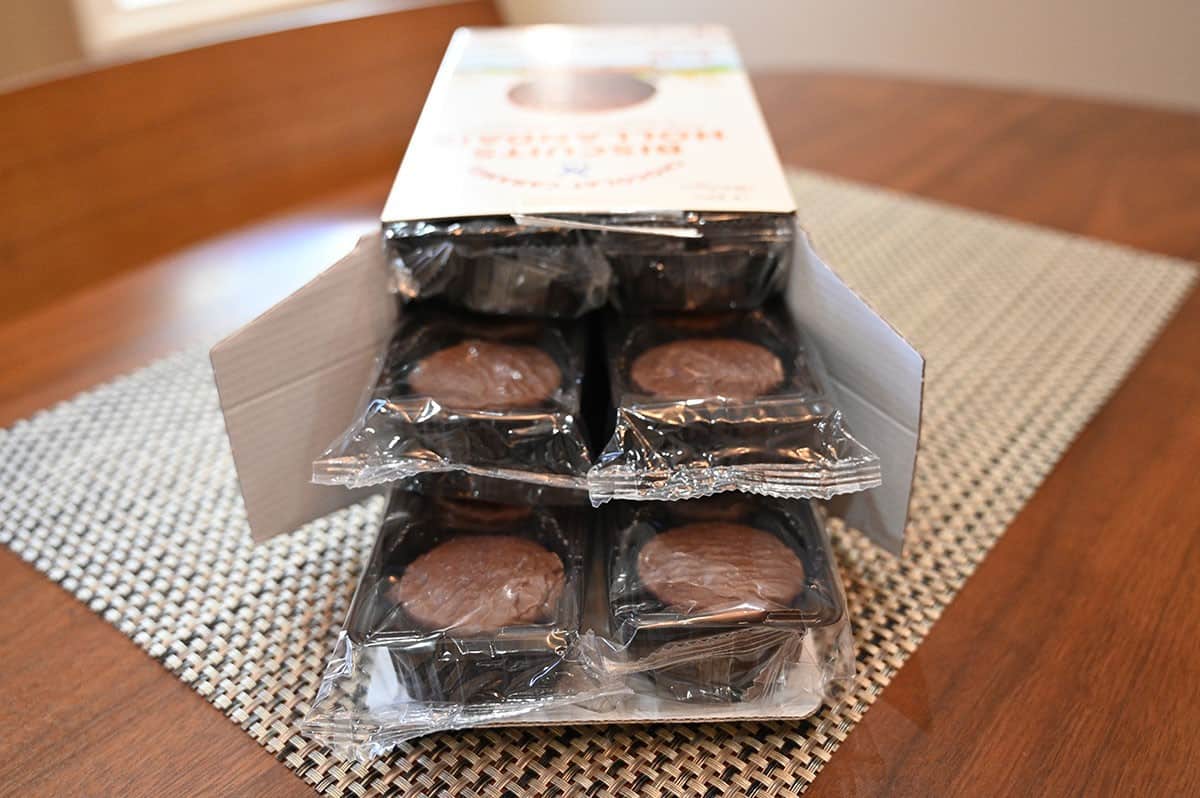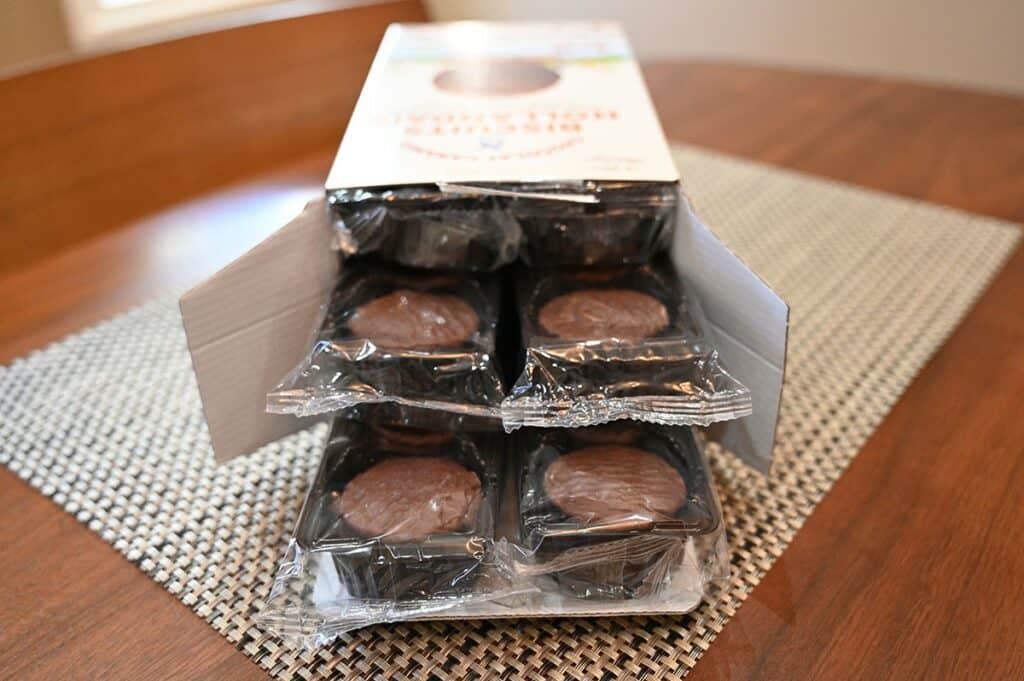 Convenience
You get six separate packages each containing 12 cookies in the box. This makes it easy to share a sleeve or two of cookies with friends or family. The best before date is about nine months from the date we purchased the cookies.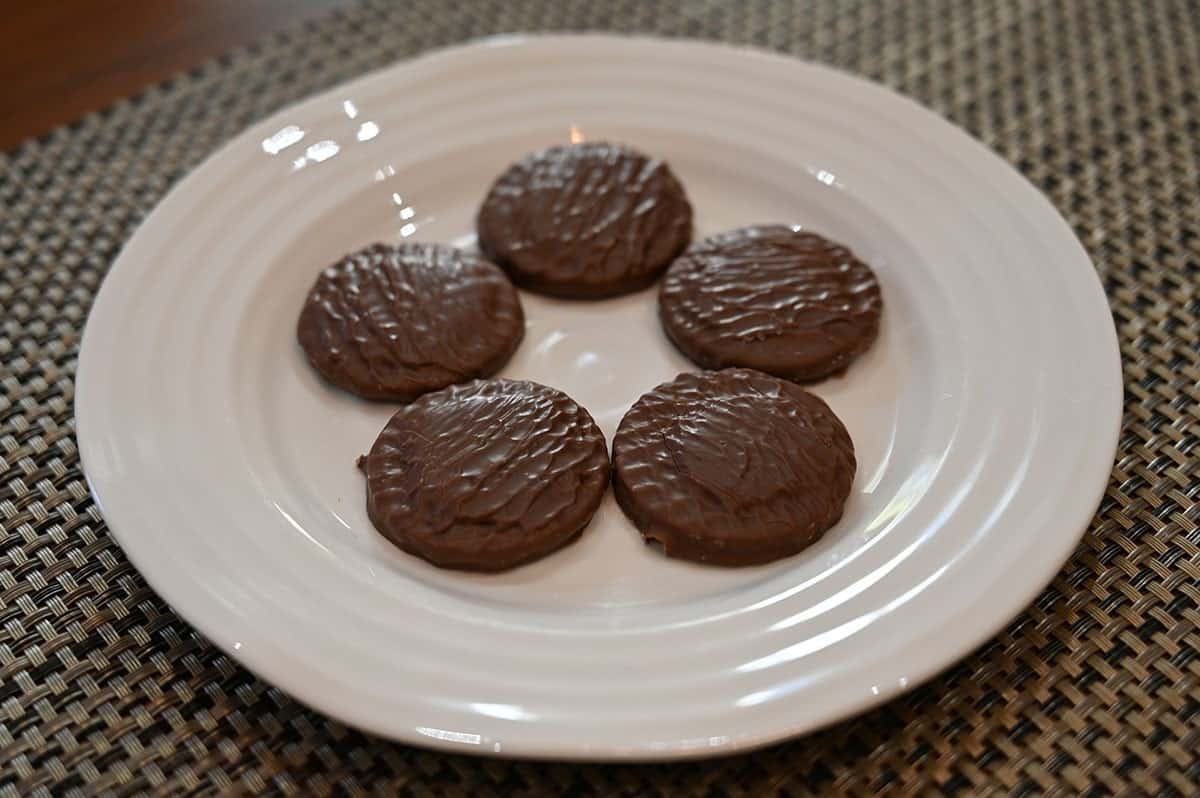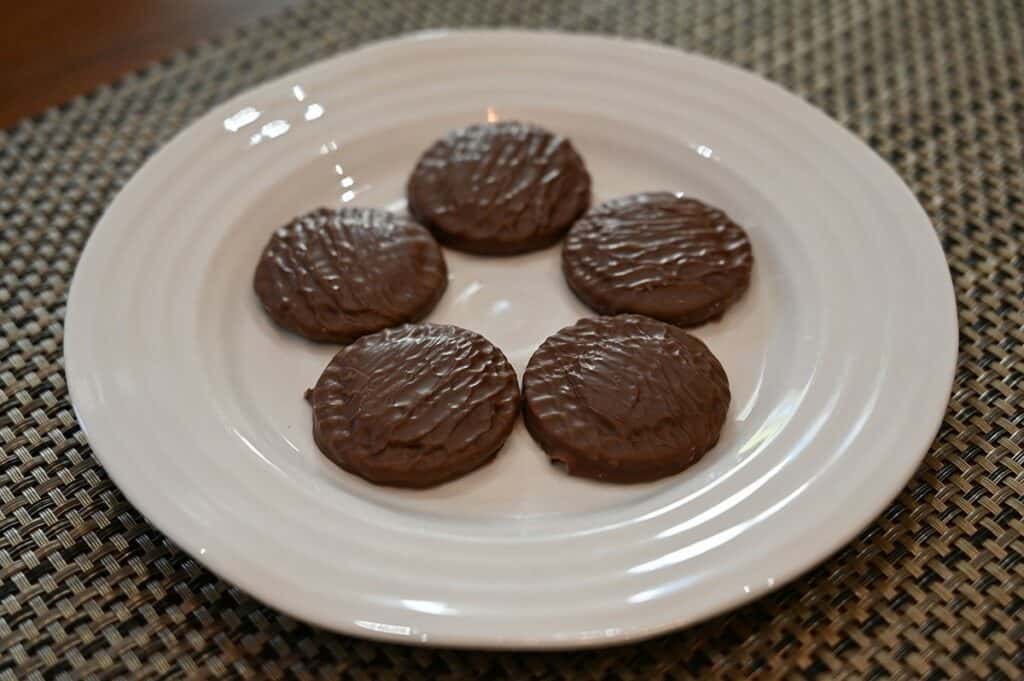 I love having these cookies with tea in the afternoon or for dessert! They'd also be a huge hit in a kid's or husband's lunch box! The cookies are a product of Holland.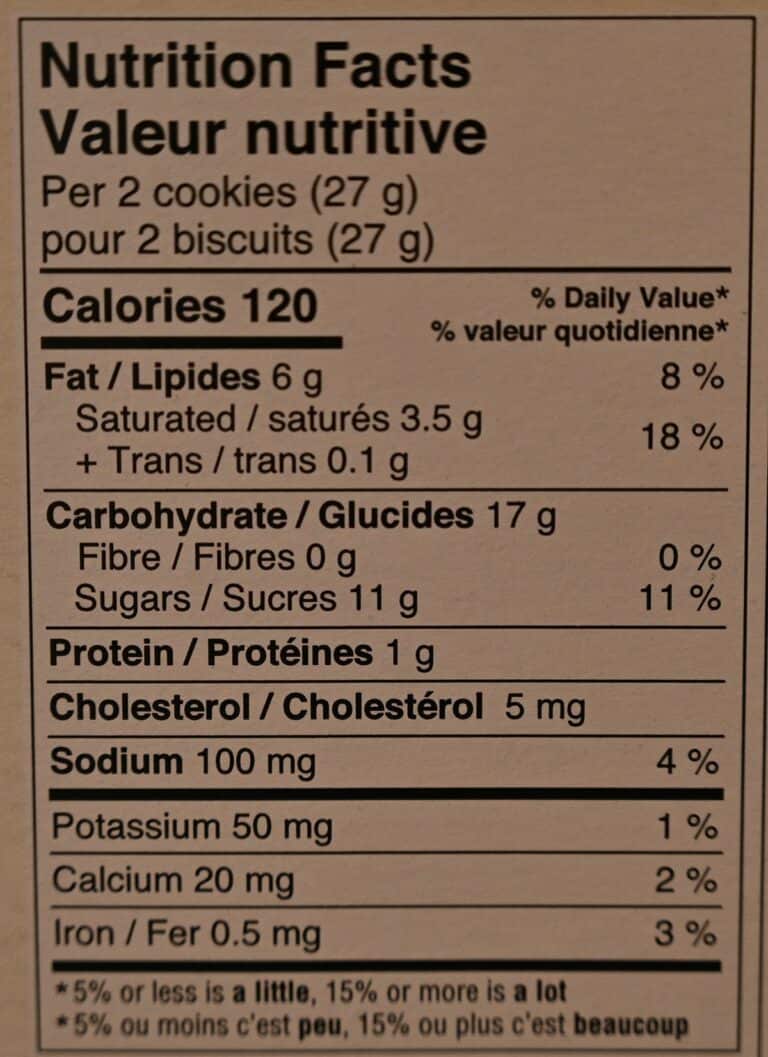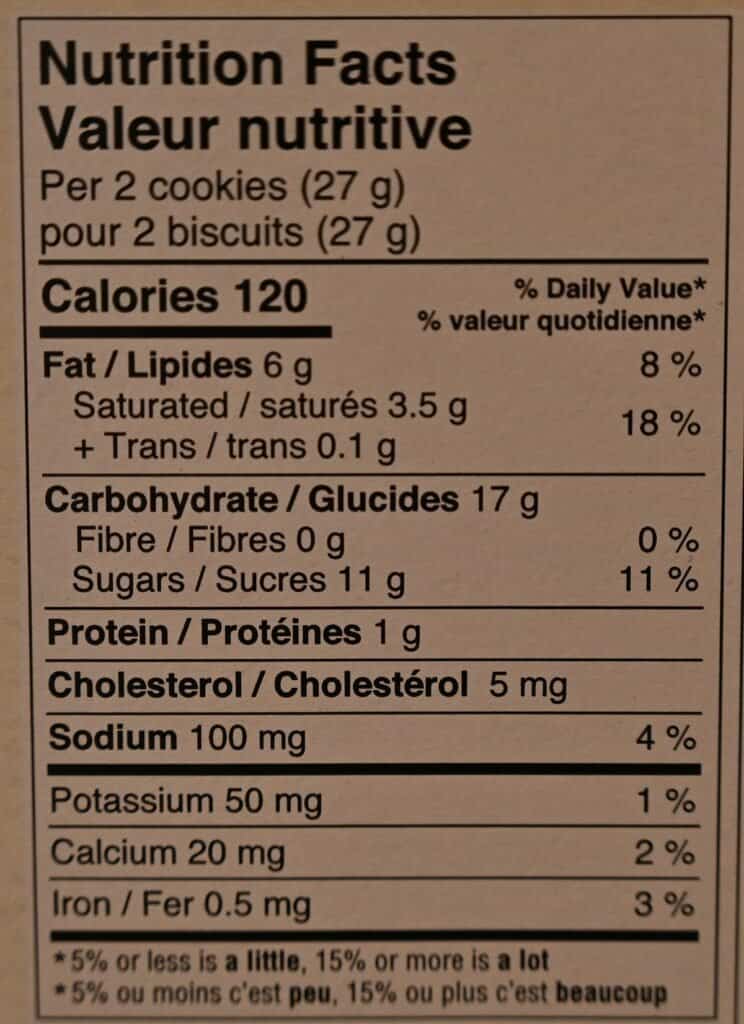 Nutrition
Calories
Two cookies is 120 calories, six grams of fat, 17 grams of carbohydrates, zero grams of fibre, 11 grams of sugar, one gram of protein and 100 mg of sodium. That's actually not so bad for two cookies! I'm pretty satisfied just having one but two is not that many calories, fat or sugar for a cookie so I think I'll have two from now on!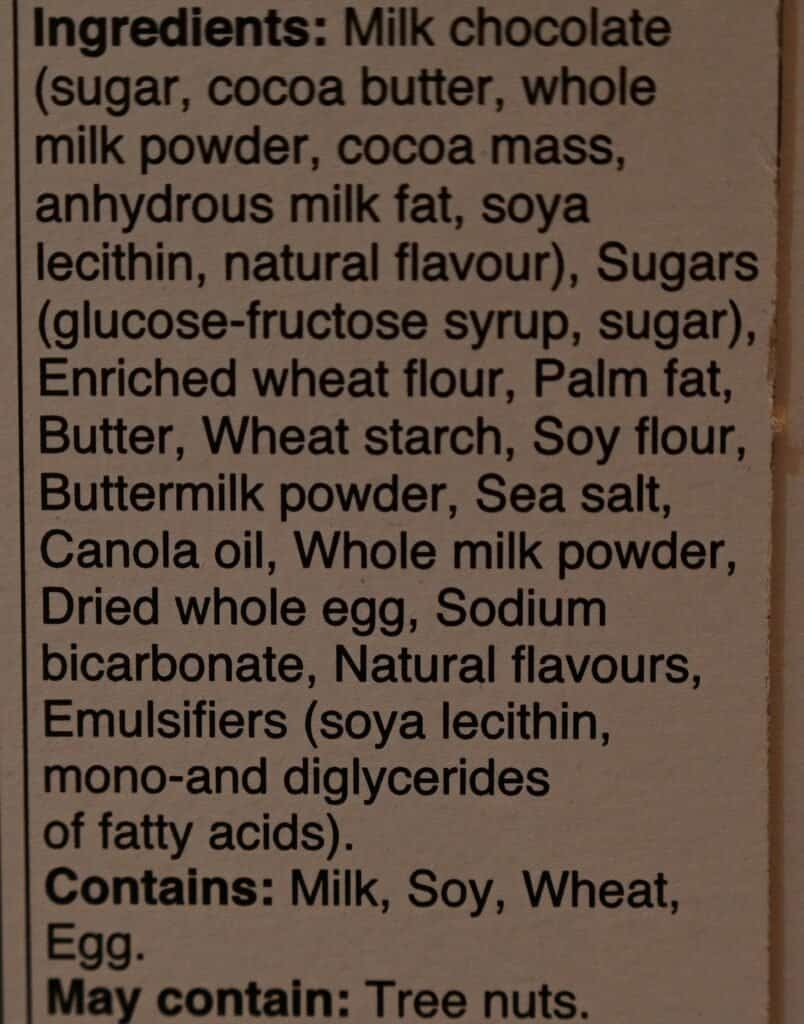 Ingredients
As these are cookies, they don't have the healthiest list of ingredients. Palm fat is an ingredient a lot of people seem to not want as a part of their daily diet. The cookies also contain milk, soy, wheat and egg for those that have allergies.
Scoring
Taste: 9.5/10
Cost: 8/10
Convenience: 10/10
Nutrition: 1/10
Overall
Must buy!
These Costco chocolate caramel stroopwafel cookies are super tasty and I wouldn't hesitate to buy them again. I recommend buying these if you see them at Costco!
Have you tried these? What did you think?
---
Please note that this review was not paid for or sponsored by any third party. This product was purchased by Costcuisine for the purpose of producing this review. The opinions in this review are strictly those of Costcuisine. Costcuisine is not affiliated with Costco or any of its suppliers. In the event that Costcuisine receives compensation for a post from the manufacturer of a product or some other third party, the arrangement will be clearly disclosed (including where the manufacturer of a product provides Costcuisine with a free sample of the product).