Not a chocolate fan? Don't like overly fancy cookies? Try these. They're delicious.
Please note that this review was not paid for or sponsored by any third party. The opinions in this review are strictly my own. I am not affiliated with Costco or any of its suppliers. I am just a fan of the company. I write these honest reviews to help my fellow shoppers.

Costco, thank you for bringing this product to your store from Holland! I saw this cute little box of cookies this past weekend at Costco in the aisle close to the front that has cereal, crackers and cookies. I had to have them, they have the word waffles in them. Anything with the word waffles in it is going to be delicious in my opinion.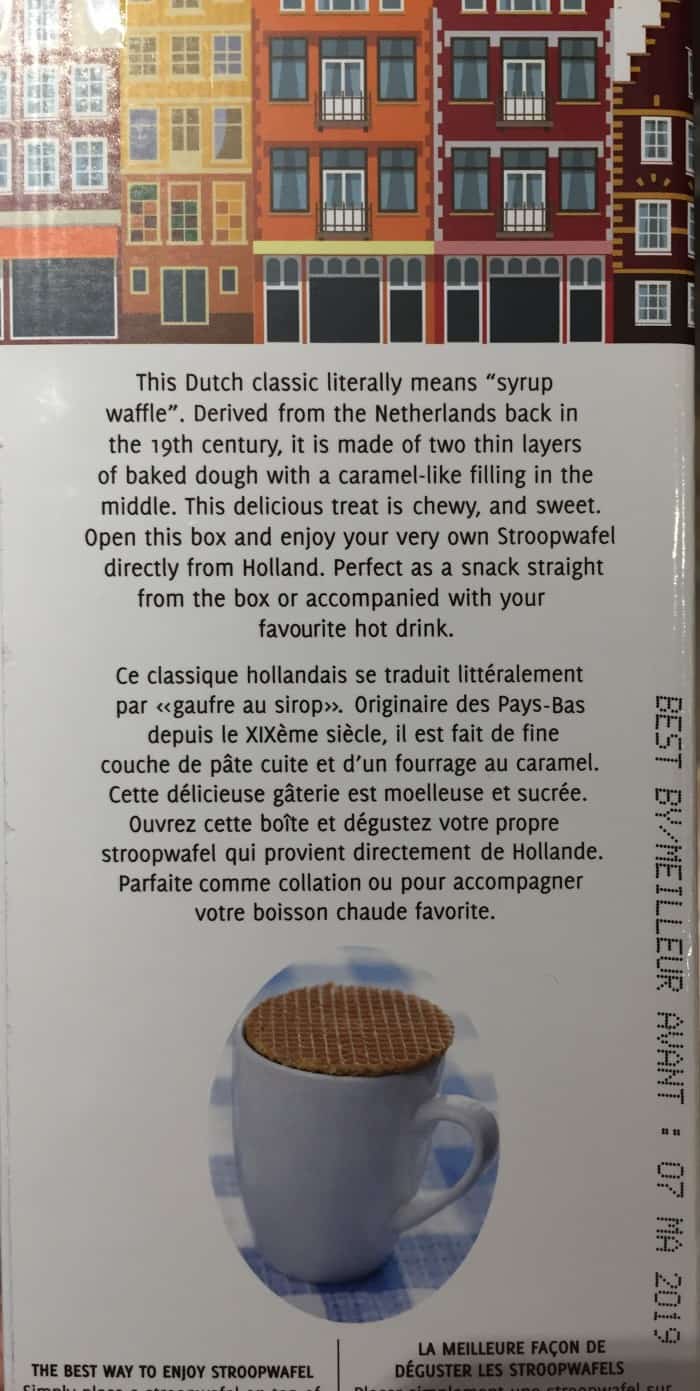 A stroopwafel is two thin waffle cookies sandwiched together with caramel in the middle, it's not fancy, just simple and delicious. The idea is that you put one of these cookies on top of your hot tea cup or coffee mug and it heats the caramel filling on the inside and softens the cookie. How good does that sound? I've tried these without warming them and with warming them and either way they're delicious. The waffle cookie tastes like an elevated waffle ice cream cone. If you enjoy eating your waffle cone after you've finished your ice cream you'll probably like these. Inside the two waffle cookies is a generous layer of simple, sweet caramel. The waffle cookie itself is not very sweet which a good thing because the caramel on the inside adds quite a bit of extra sweetness. If you eat these without warming them they're mildly crispy on the outside and chewy on the inside. If you warm them up then they become a soft cookie with a softer caramel center. When I was eating these, the taste of the waffle cookies kind of reminded me of the flavor that Arrowroot cookies have. It kind of tasted like super delicious Arrowroot cookies with a fantastic caramel middle.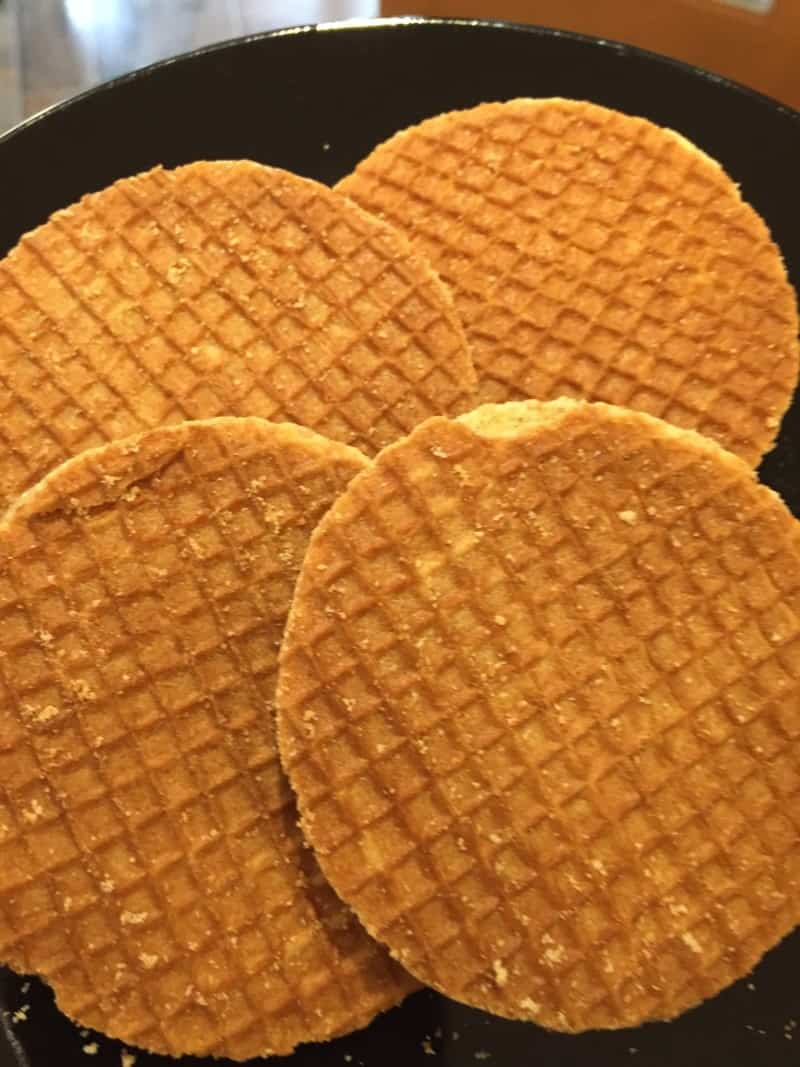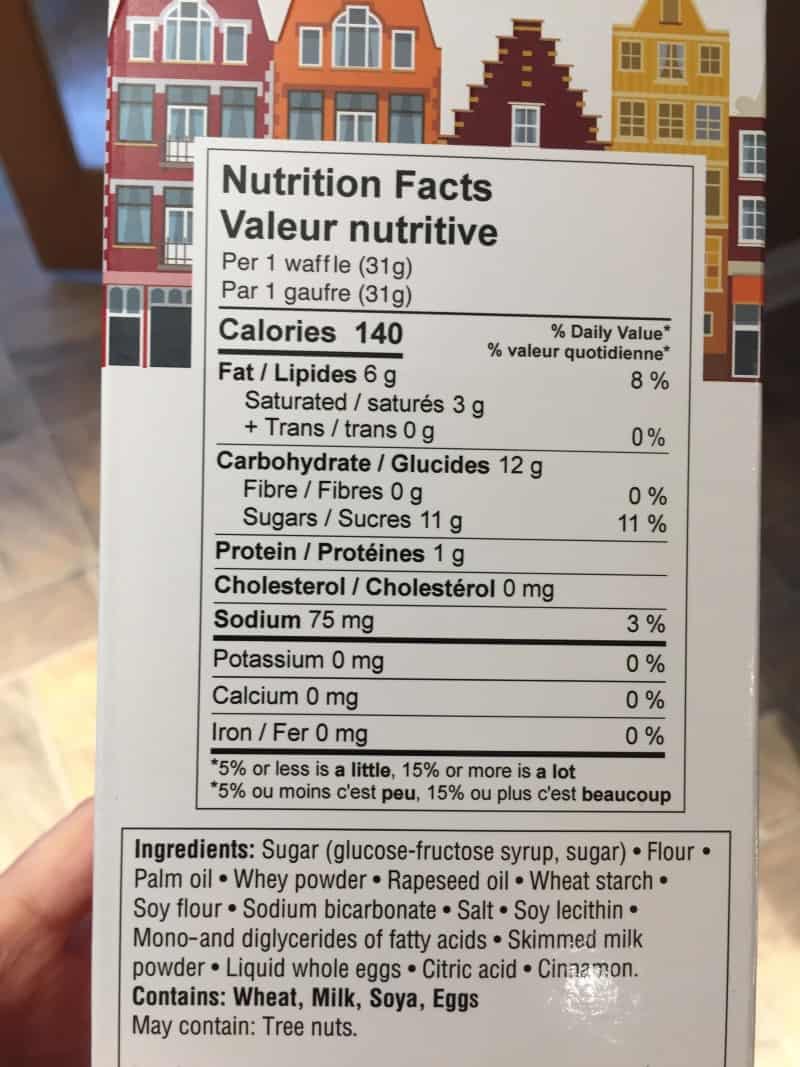 These cookies are no kale and broccoli salad kit. The first ingredient on these is of course is sugar. Each cookie is 140 calories, 6 grams of fat and 11 grams of sugar. Also these are not vegan friendly as they contain milk and eggs. The nutrition information is pretty similar to having 2 Oreo's or a cookie from a place like Tim Hortons. If you eat ten of these Stroopwafels, it's maybe not the healthiest choice. However if you enjoy one with a cup of tea in the afternoon, that's a perfect afternoon treat in my opinion.
These are conveniently packaged in a rectangular box and they definitely don't waste a lot of a excess packaging. The cookies come in closed plastic sleeves of 10 cookies per sleeve stacked in the box. This is nice because you don't have to open all the cookies at once and can keep some packaged. Basically these are ready to enjoy the moment you open them so they score high on convenience.
They're slightly expensive at $8.99 Canadian, but they are a product of Holland and you get 30 high quality cookies. Some cookies that you buy in the grocery store that are not nearly as good cost a similar amount of money. I also think you're paying for the novelty and uniqueness of the item. It's kind of like you went to the Netherlands and bought some cookies but in reality you just went to Costco.
I actually really enjoyed the simplicity of these Stroopwafels. They are not overly sweet, and are a nice combination of crispy, soft and chewy. Overall I would definitely purchase these again, however I feel like I have a lot of cookies to get through first. These would make a great addition to any cookie tray and make a fun, new purchase!
Nutrition: 2/10
Taste: 9/10
Cost: 6/10
Convenience: 10/10
Have you ever tried a Stroopwafel? Would you warm these or eat these out of the box?