A stroopwafel is a thin, crispy, chewy cookie that has a caramel filling sandwiched between two simple, sweet biscuits. The Costco Le Bon Patisserie Original Recipe Stroopwafels can be enjoyed right out of the package or heated over a mug of coffee or tea. Could these stroopwafels from Costco be my new favorite treat?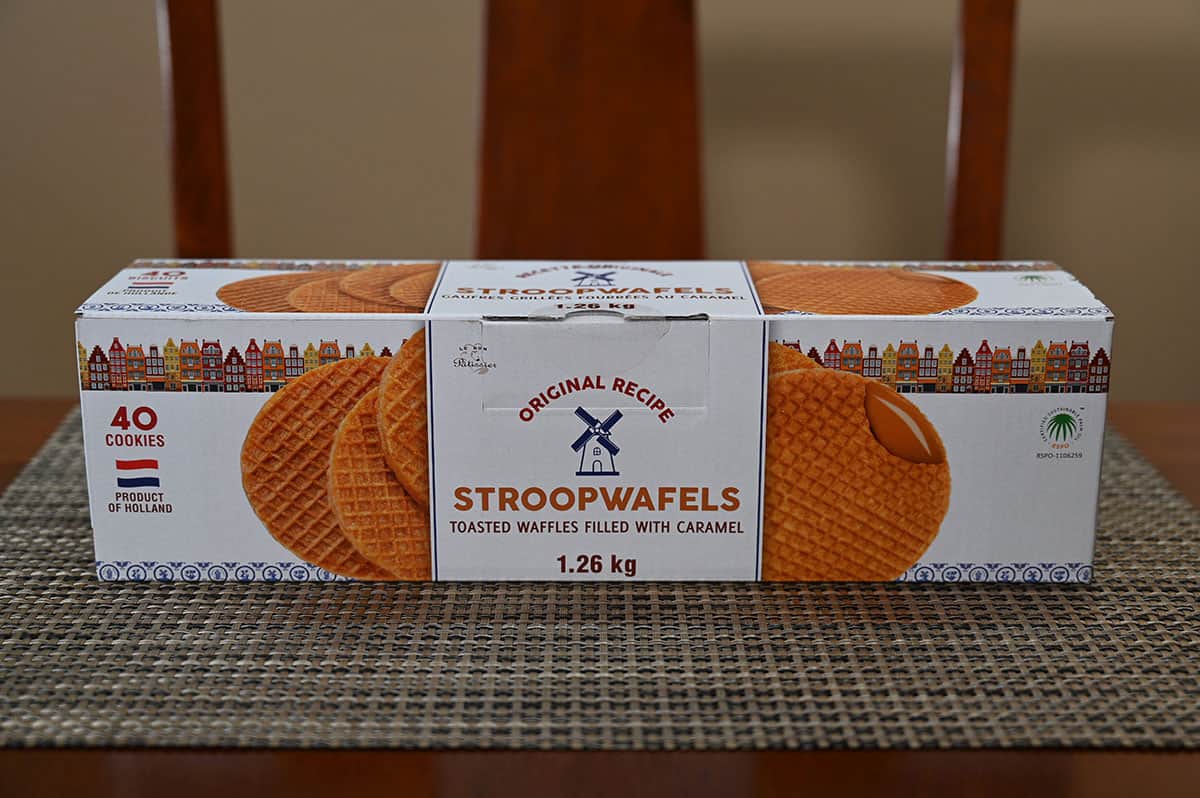 I'm always down to try new kinds of cookies, generally, I prefer fresh-baked cookies over box cookies. However, when I saw these Le Bon Patisserie Stroopwafels at Costco I knew I wanted to try them!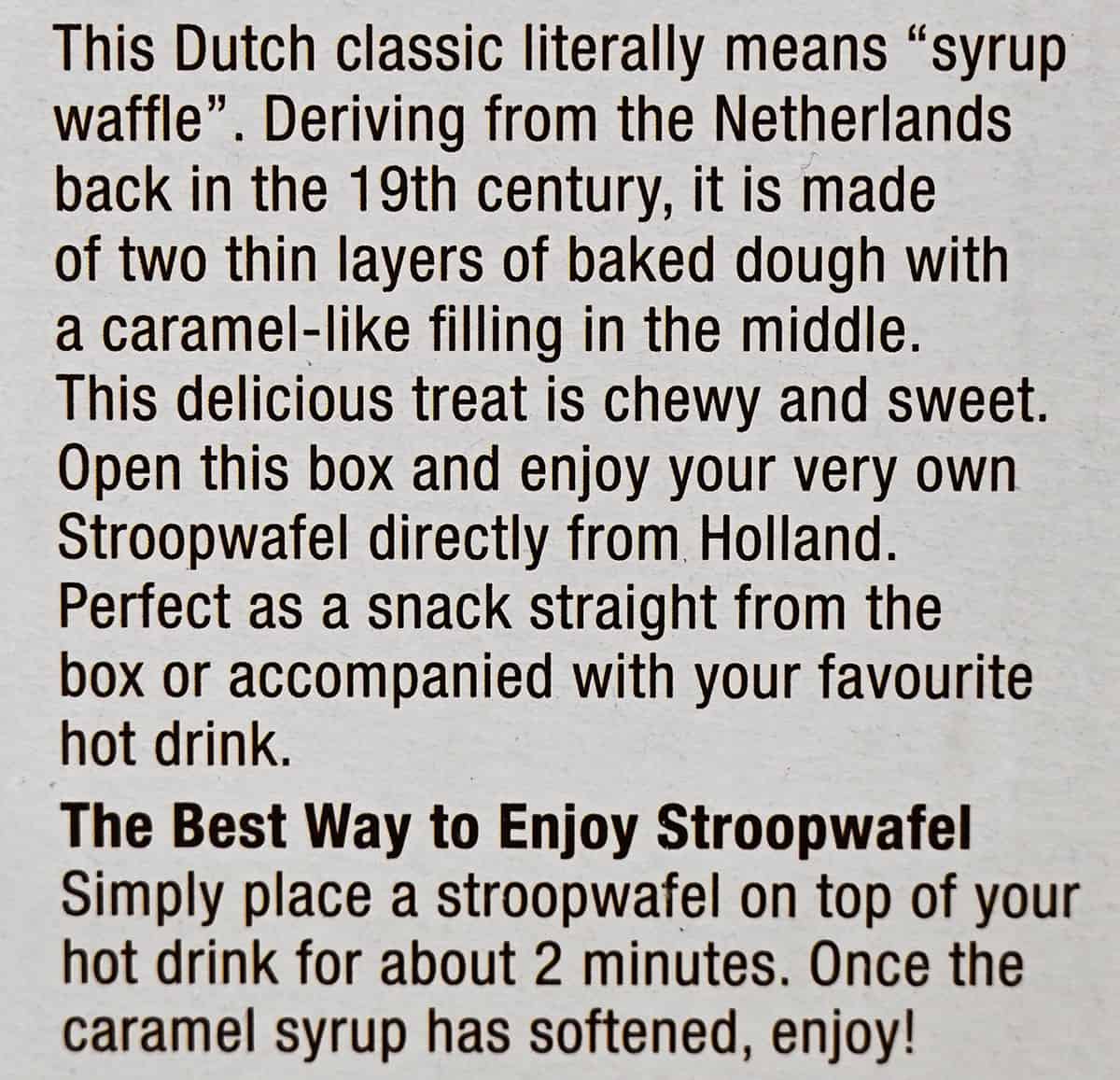 Other boxed cookies I like from Costco are the Le Chic Patisserie Chocolate Caramel Dutch Cookies, Lotus Biscoff Cookies, Leclerc Celebration Milk Chocolate Cookies, Kirkland Signature Mini Chocolate Chip Cookies, Desserts On Us Laceys Cookies, Nonni's Limoncello Biscotti Bites and the Kirkland Signature European Cookies.
Location in Store
You can find these in the aisle with all the baking products, cereal, peanut butter and jams. The item number is 1253037.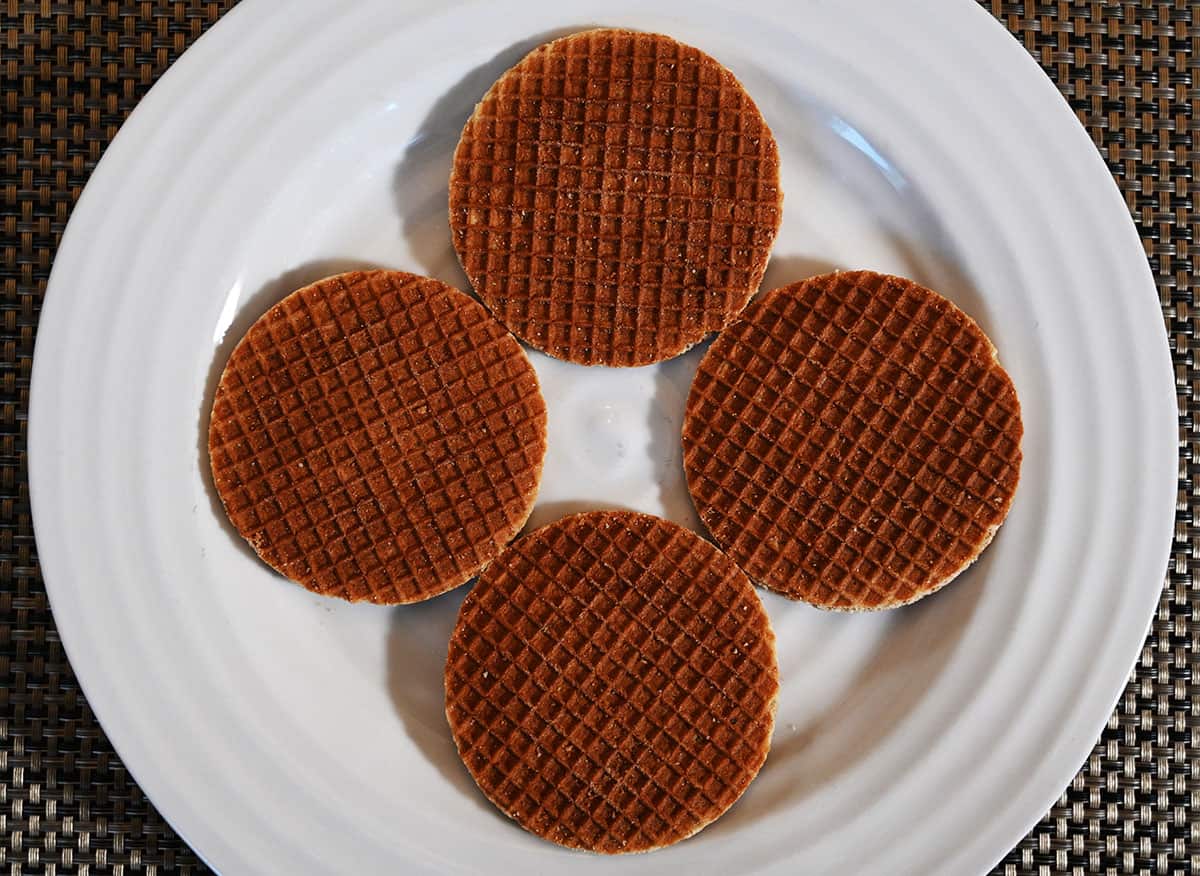 Taste
A stroopwafel is two thin waffle cookies sandwiched together with caramel in the middle. They're not a fancy cookie, just simple and delicious. The idea is that you put one of these cookies on top of your hot tea cup or coffee mug and it heats the caramel filling on the inside and softens the cookie.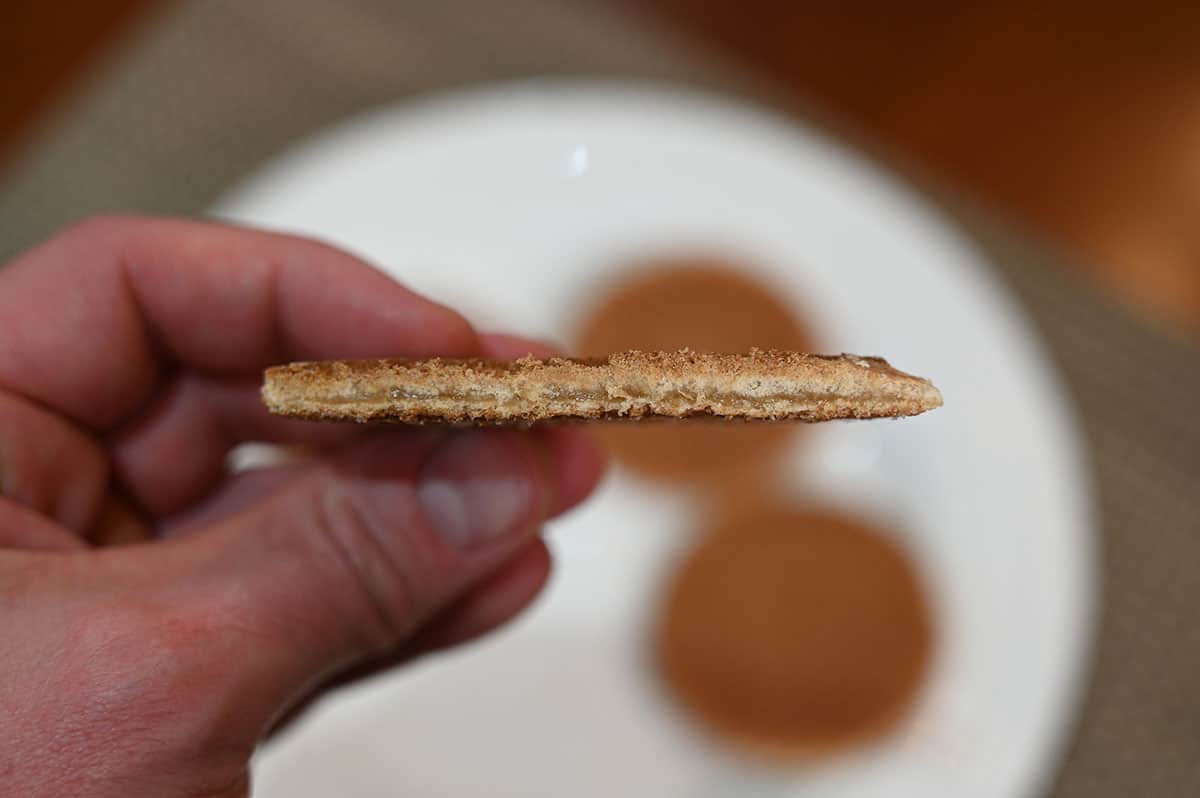 I'm reviewing these with and without warming them, I think either way they're delicious. The waffle cookie tastes like an elevated waffle ice cream cone. If you enjoy eating your waffle cone after you've finished your ice cream you'll probably like these. Inside the two waffle cookies is a generous layer of simple, sweet caramel.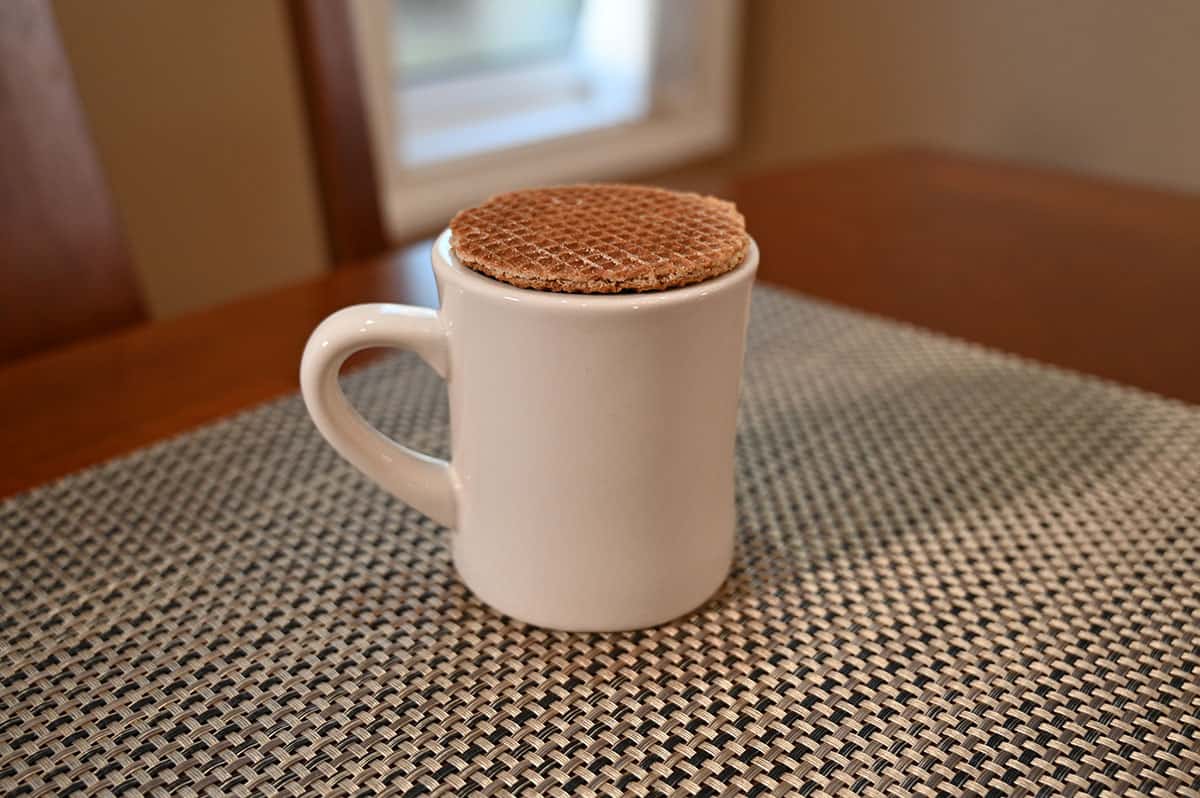 The waffle cookie itself is not very sweet which is a good thing because the caramel on the inside adds quite a bit of extra sweetness. If you eat these without warming them they're mildly crispy on the outside and chewy on the inside. If you warm them up then they become softer with a bit of a gooey caramel center. While eating these, the taste of the cookies kind of reminds me of the flavor that Arrowroot cookies have but with additional caramel.
Cost
When I wrote this post initially in 2018 the cost of the cookies at Costco was $8.99 Canadian for thirty cookies. Currently they're $13.49 Canadian for 40 cookies, so the price has gone up. They're definitely not cheap but not ridiculously priced either.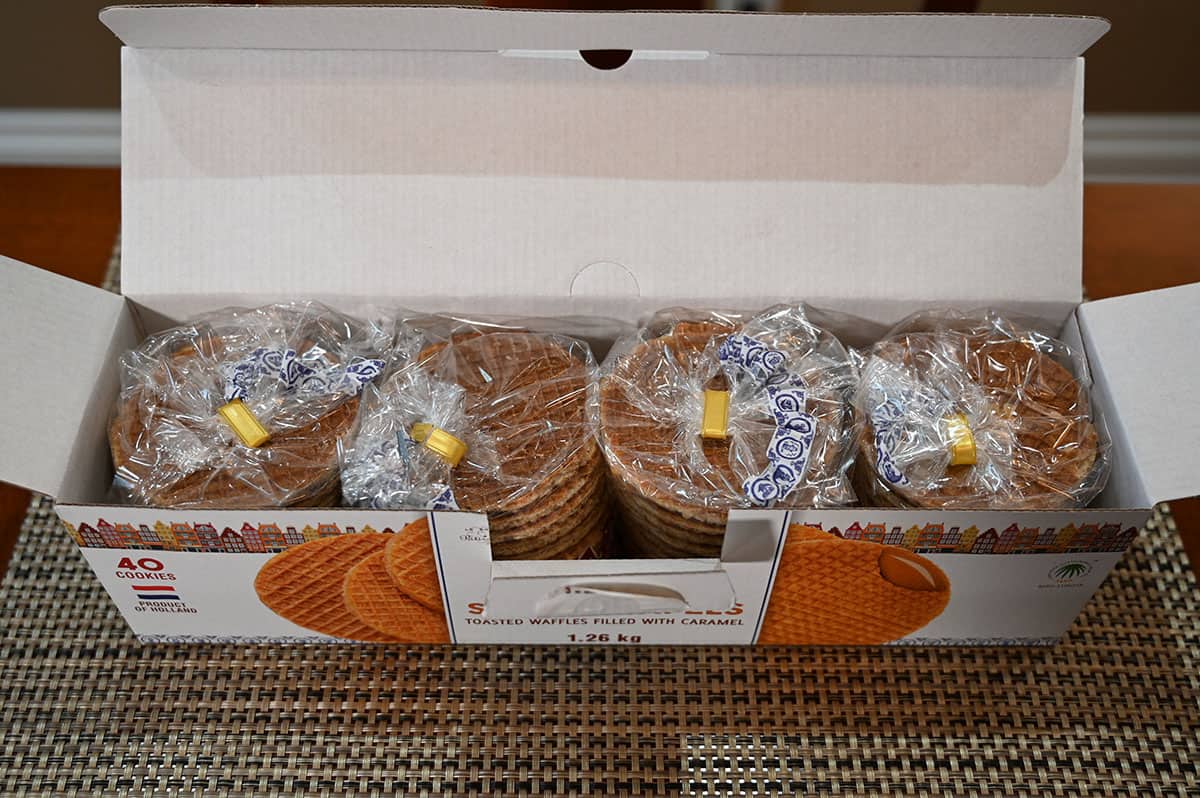 Convenience
These are conveniently packaged in a rectangular box and they definitely don't waste a lot of a excess packaging. The cookies come in closed plastic sleeves of 10 cookies per sleeve stacked in the box. This is nice because you don't have to open all the cookies at once and can keep some packaged.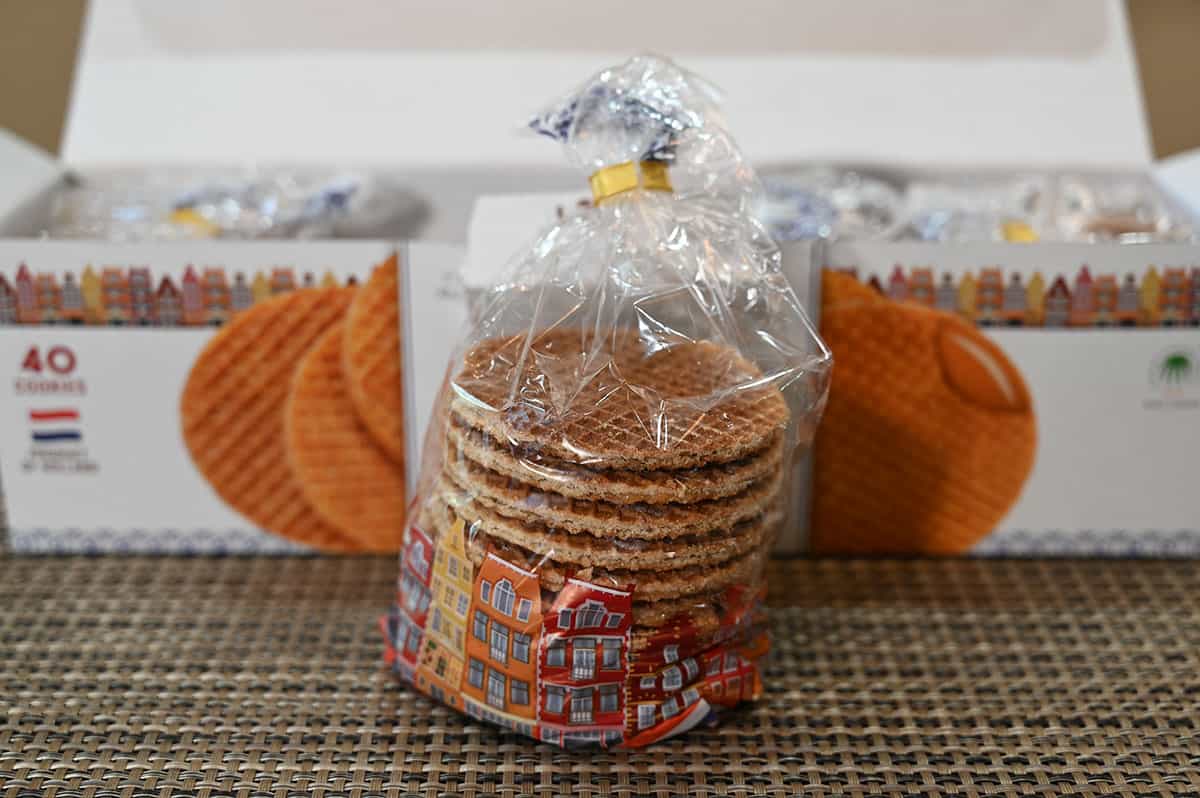 The stroopwafels at Costco are a product of Holland and the best before date listed on my box is about nine months from the date purchased.
Nutrition
Calories
Each cookie is 140 calories, 6 grams of fat, 21 grams of carbohydrates, zero grams of fibre, 11 grams of sugar, one gram of protein and 75 milligrams of sodium. That's not an obscene amount of calories or fat for a cookie! As long as you stick to one or two it's fine and just a nice treat to have with morning coffee or tea.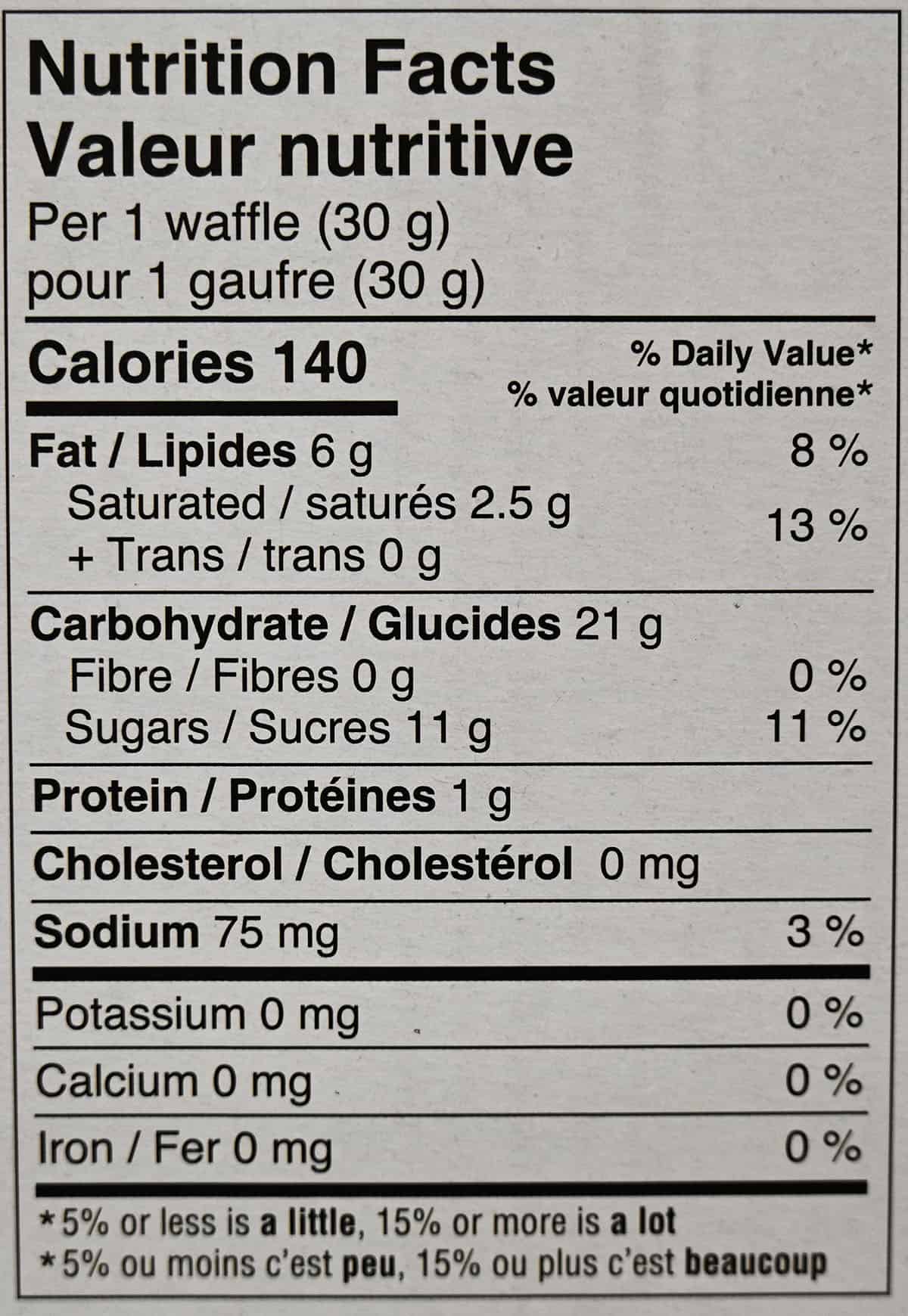 Ingredients
I don't like the ingredients list one bit! The first ingredient on these is of course is sugar and the third is palm oil. The box states the palm oil is sustainable palm oil. I don't love that there's soy flour too! Like, why? These stroopwafels from Costco contain wheat, milkm eggs and soy. They may contain tree nuts.

Scoring
Taste: 9/10
Cost: 7/10
Convenience: 10/10
Nutrition: 0/10
Overall
Must buy!
I actually really enjoy the simplicity of these Costco Le Bon Patisserie Stroopwafels. They are not overly sweet, and have a nice combination of crispy, soft and chewy. Overall I would definitely purchase these again, however I feel like I have a lot of cookies to get through first. These would make a great addition to any cookie tray and make a fun, new purchase!
Do you enjoy stroopwafels?
Please note that this review was not paid for or sponsored by any third party. This product was purchased by Costcuisine for the purpose of producing this review. The opinions in this review are strictly those of Costcuisine. Costcuisine is not affiliated with Costco or any of its suppliers. In the event that Costcuisine receives compensation for a post from the manufacturer of a product or some other third party, the arrangement will be clearly disclosed (including where the manufacturer of a product provides Costcuisine with a free sample of the product).