Does a convenient snack pack of thin & crispy chocolate chip cookies sound good to you? If so, the Costco Kirkland Signature Mini Thin & Crispy Chocolate Chip Cookies might be the perfect sweet snack for back to school. How do these cookies from Costco made with simple ingredients taste to a self-proclaimed cookie connoisseur?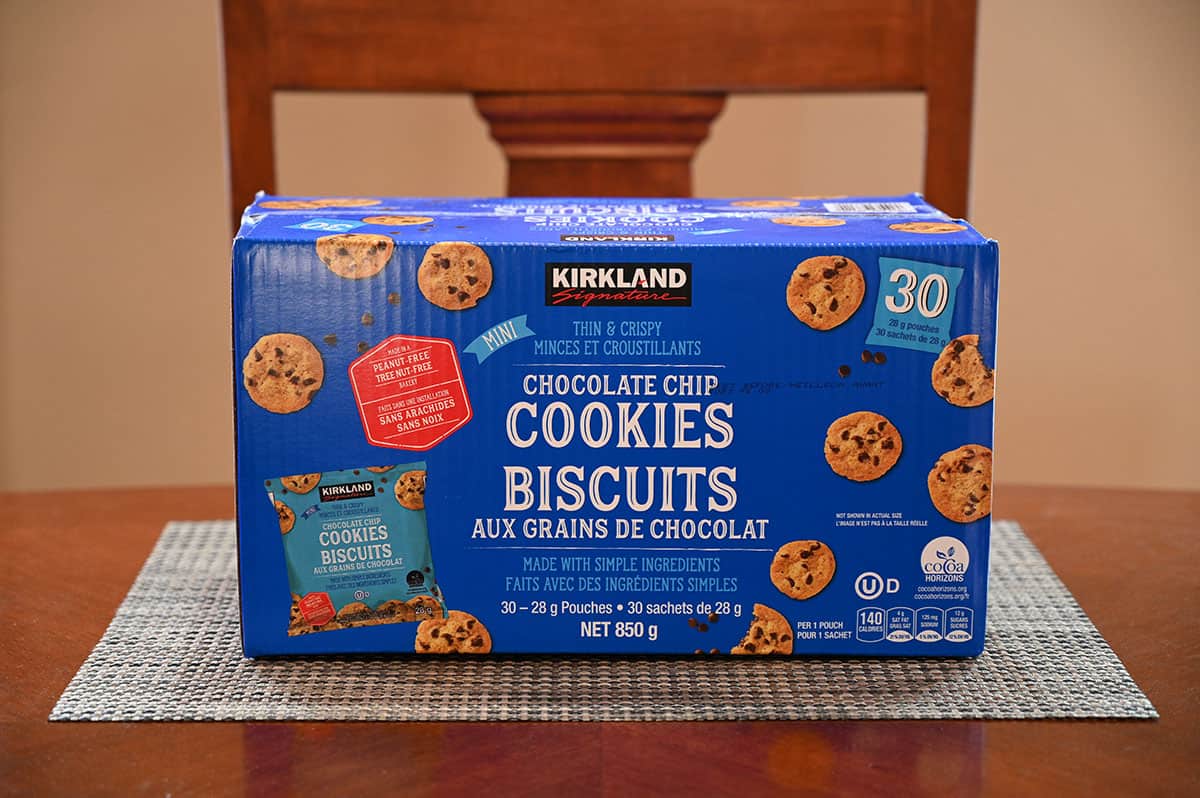 I eat cookies at least twice a week but lately, it's been more often. I absolutely love chocolate chip cookies and regularly bake them but also don't shy away from grocery store versions. When I saw these Costco Kirkland Signature Chocolate Chip Cookies at my local Costco I wanted to pick them up not only to review but to enjoy myself!
Other cookies from Costco I love are the Costco Kirkland Signature Raspberry Crumble Cookies, Costco Kirkland Signature Chocolate Lover's Cookie Pack, Costco Kirkland Signature Ginger Cookies and the Costco Tipiak French Macarons. I also love the Costco Original Recipe Stroopwafel Cookies, Costco Kirkland Signature European Cookies and the David's Pecan Meltaways.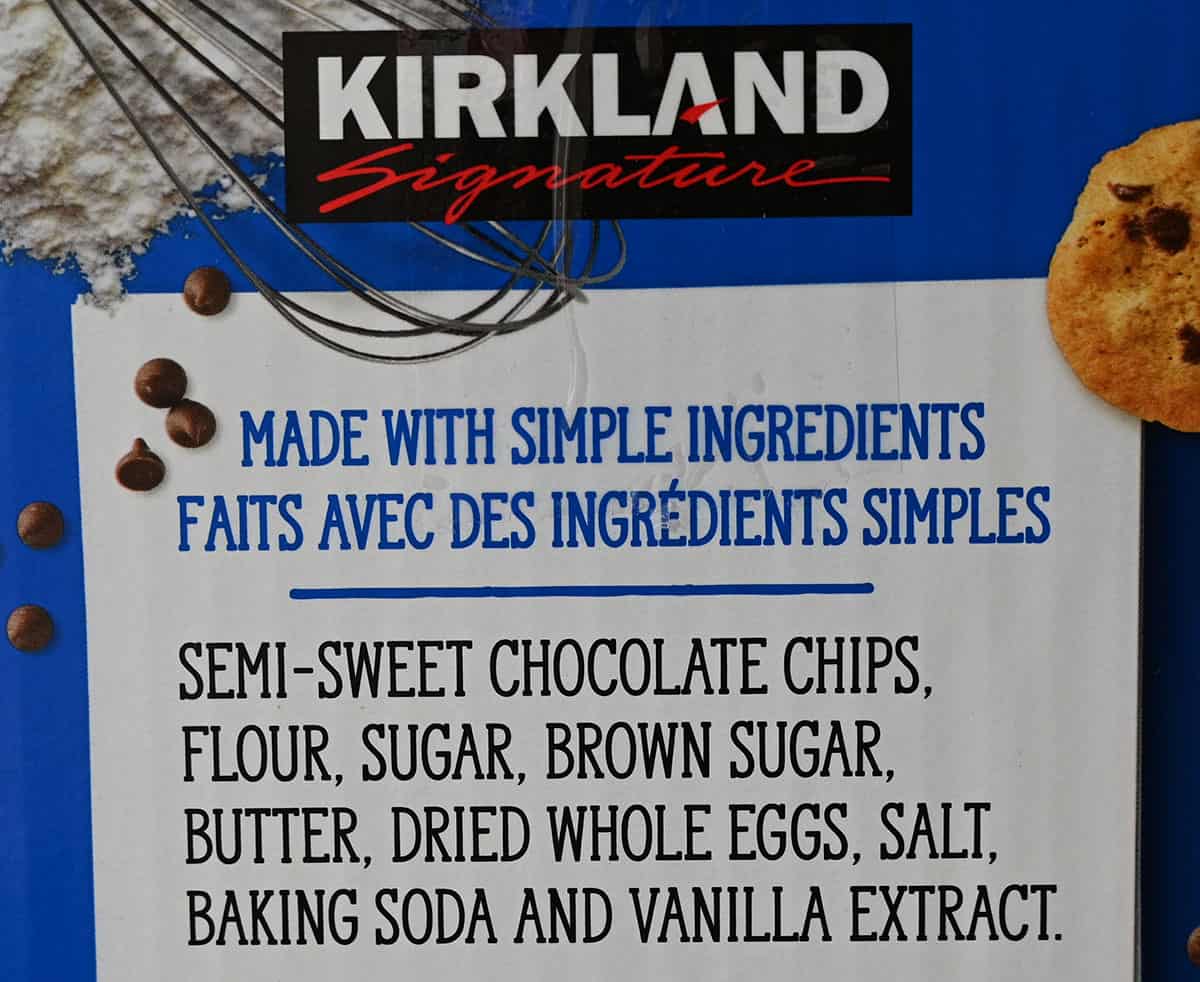 Location in Store
You can find the Costco Kirkland Signature Mini Cookies in the snack section, near the front of the store. The item number is 5014935.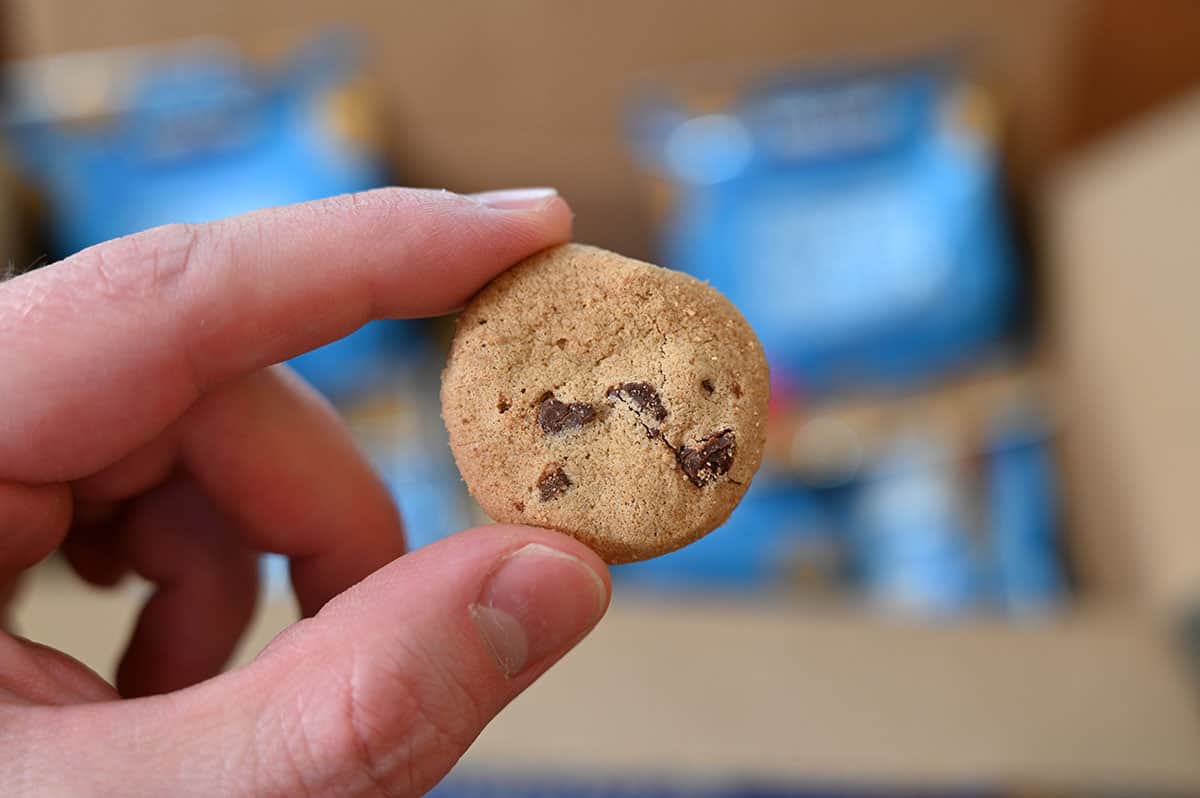 Taste
Oh, hello! These mini cookies are delicious. When they say "thin & crispy" they're not lying. The cookies are nice and crisp and super tasty. I find them sweet but not too sweet. These are the first grocery-store mass-manufactured packaged cookie that tastes similar to homemade cookies to me. They're a bit crumbly and also buttery which is nice because I find hard cookies like this a bit dry. These cookies kind of melt in your mouth.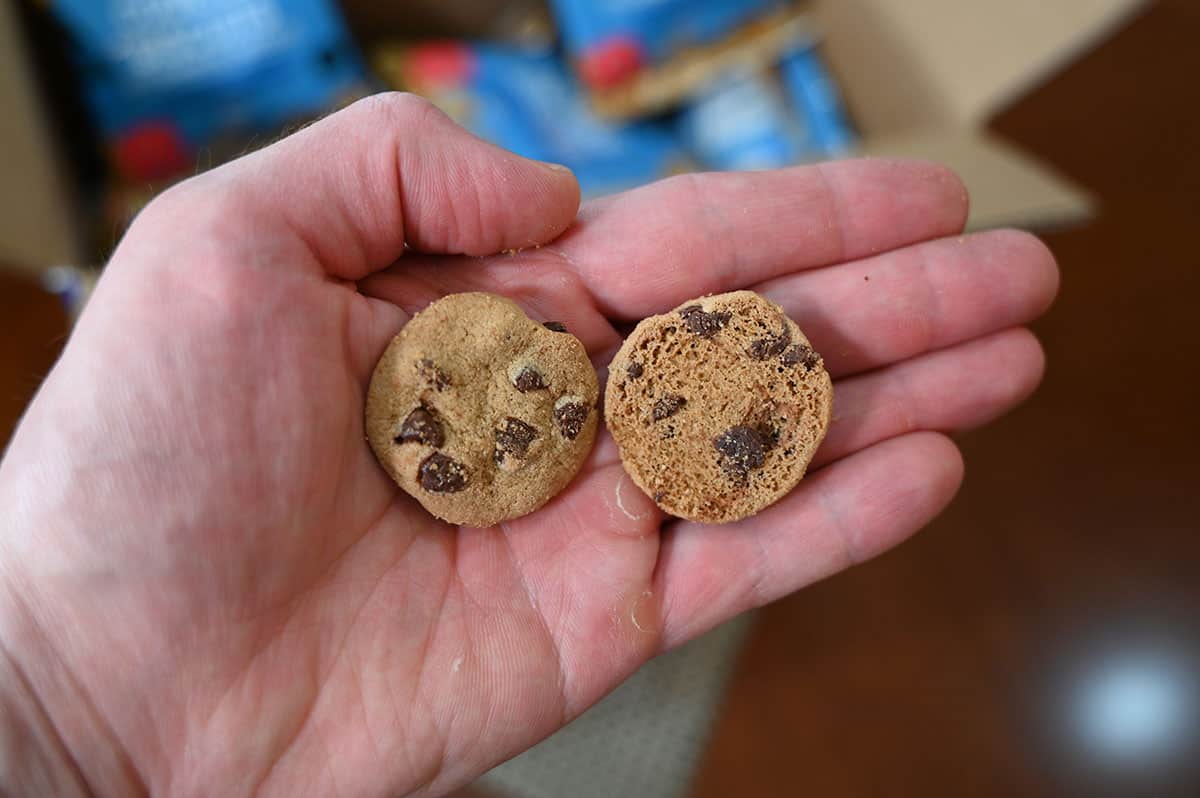 The chocolate chips are really tasty and there is the perfect amount of chocolate chips in each cookie. I have to say these are probably the best mini chocolate chip cookies I've tried.
Cost
The box comes with 30 packs of cookies, each pack is 28 grams and the cost is $13.99.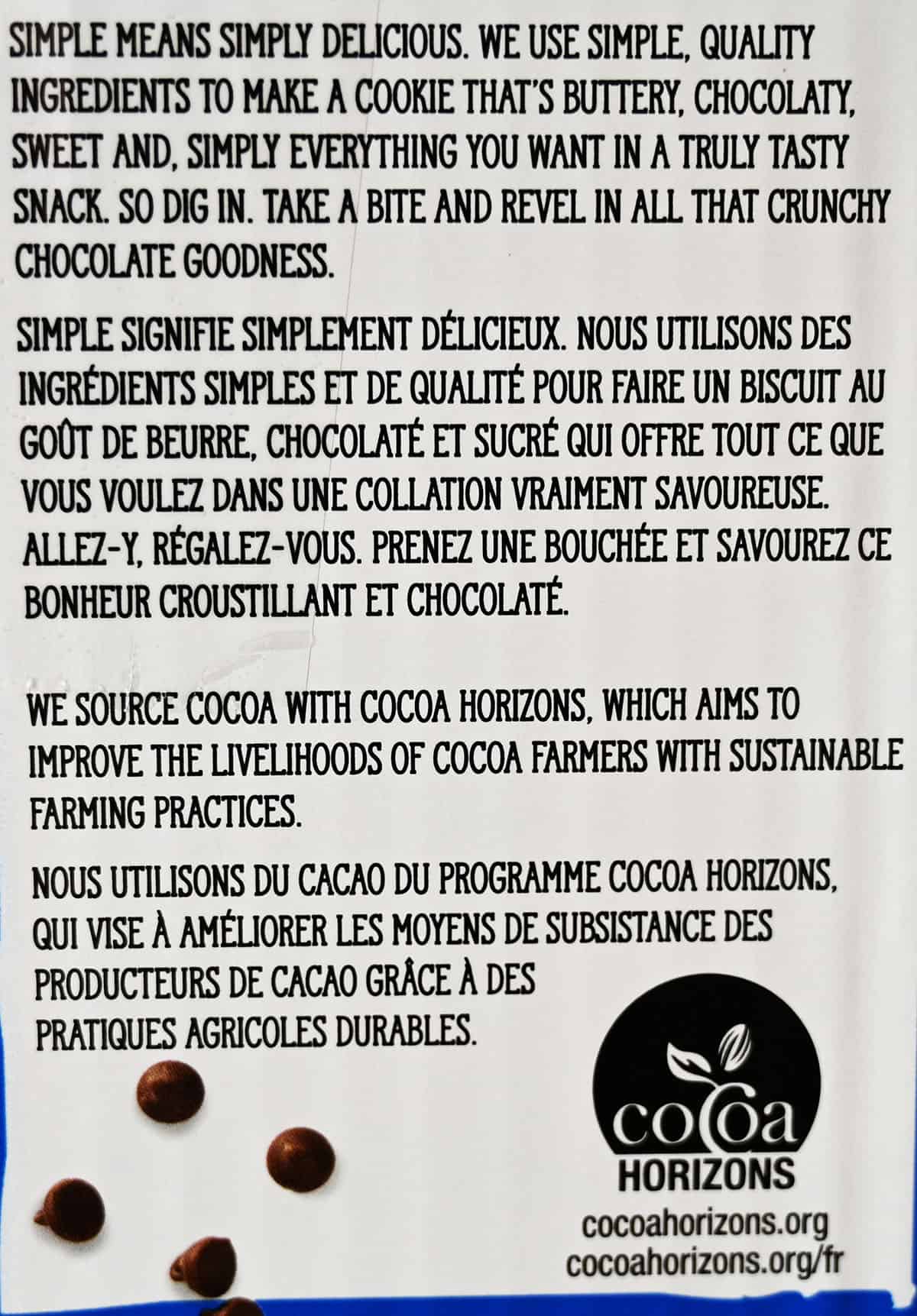 Convenience
The best before date listed on my box of cookies is seven months from the date I purchased the cookies. The pouch I tried has six mini cookies in it as well as a few broken pieces and crumbs. One negative is that because the cookies are so thin and crispy they crumble easily.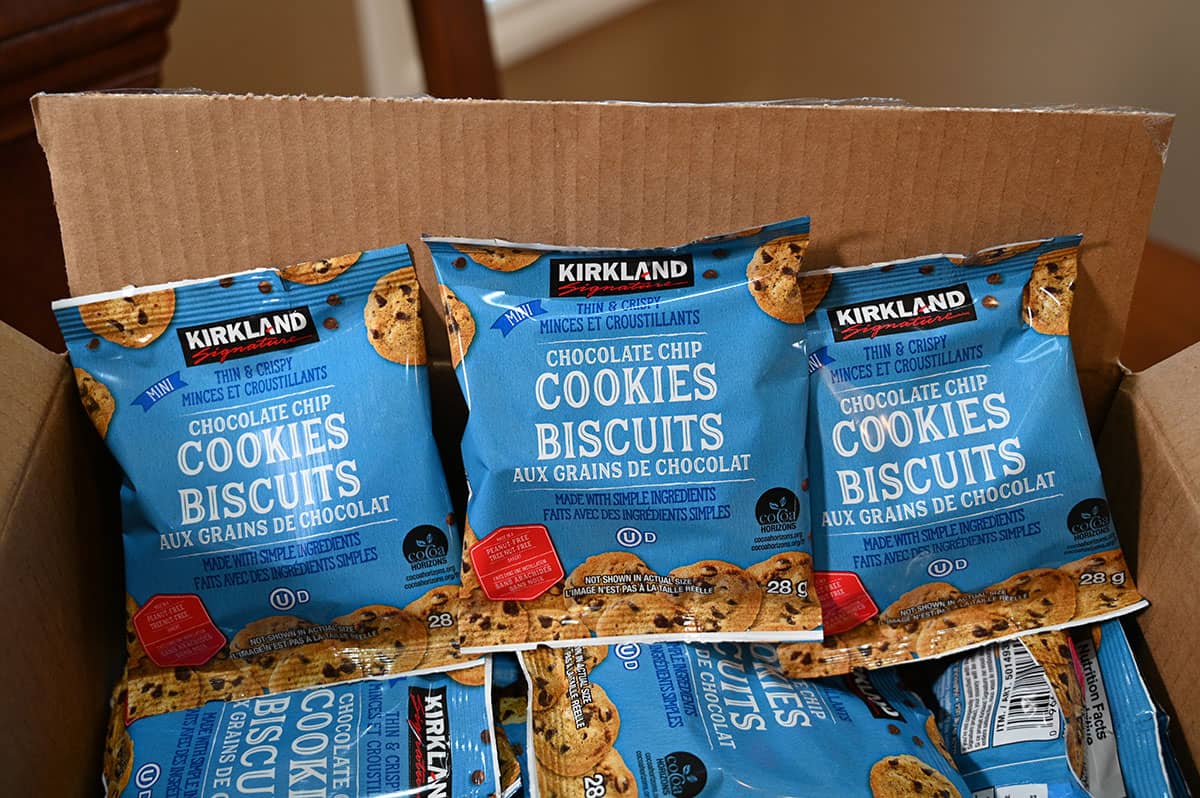 I think kids would absolutely love having these in their lunch box or as an after-school snack. As an adult, I'm excited to finish my box and may even consider picking up a box to give away for Halloween treats.
Nutrition
Calories
One pouch of Costco Kirkland Signature Mini Cookies has 140 calories, seven grams of fat, 19 grams of carbohydrates, one gram of fibre, 12 grams of sugar, two grams of protein and 125 milligrams of sodium.
That's not too many calories, fat or sugar for a delicious pack of six to seven cookies.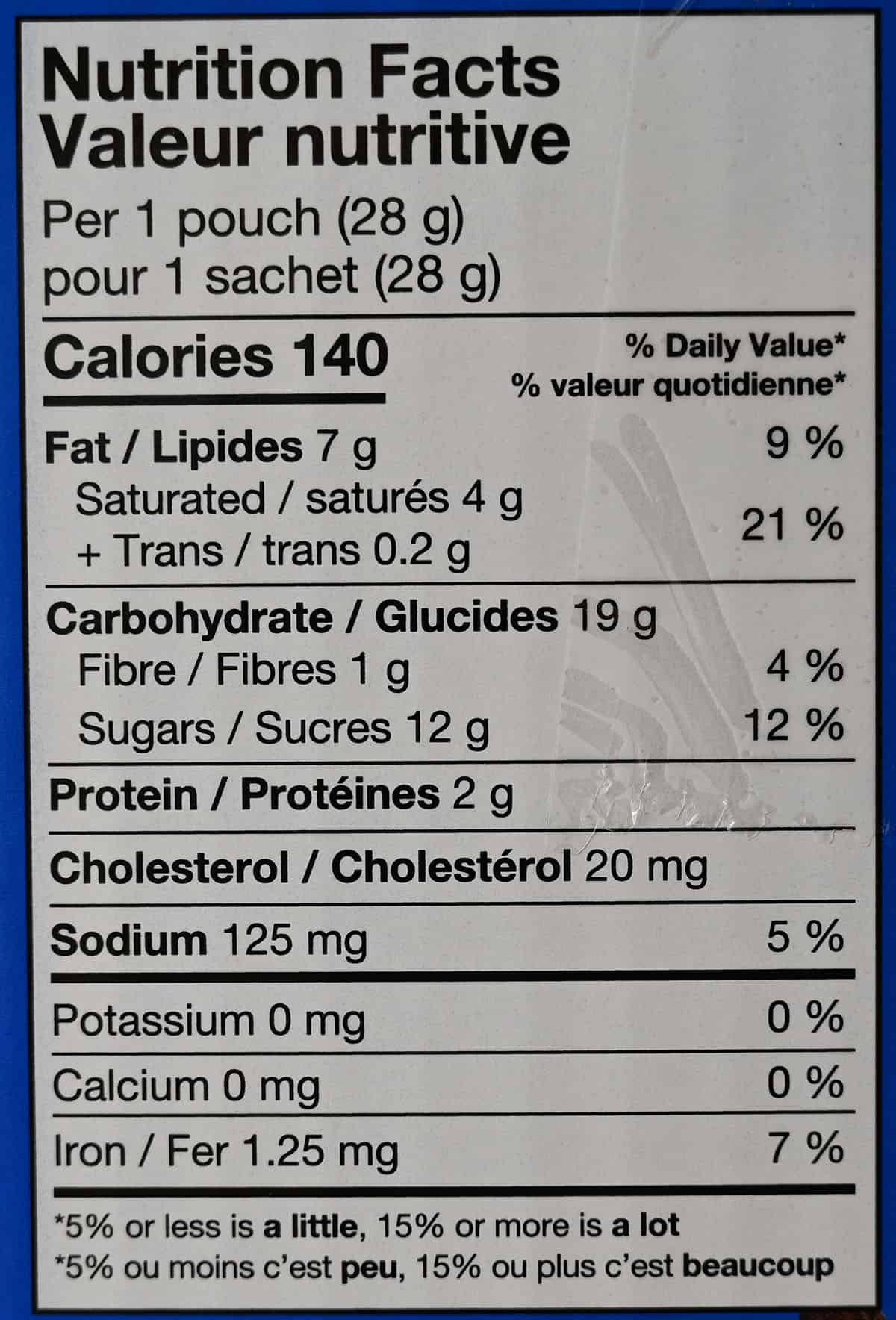 Ingredients
I love that the ingredients list has simple ingredients I'm very familiar with. Good for you, Costco! It doesn't make these cookies healthy but it does make me feel better about eating them by knowing what's in them and not questioning what certain ingredients are and what they do.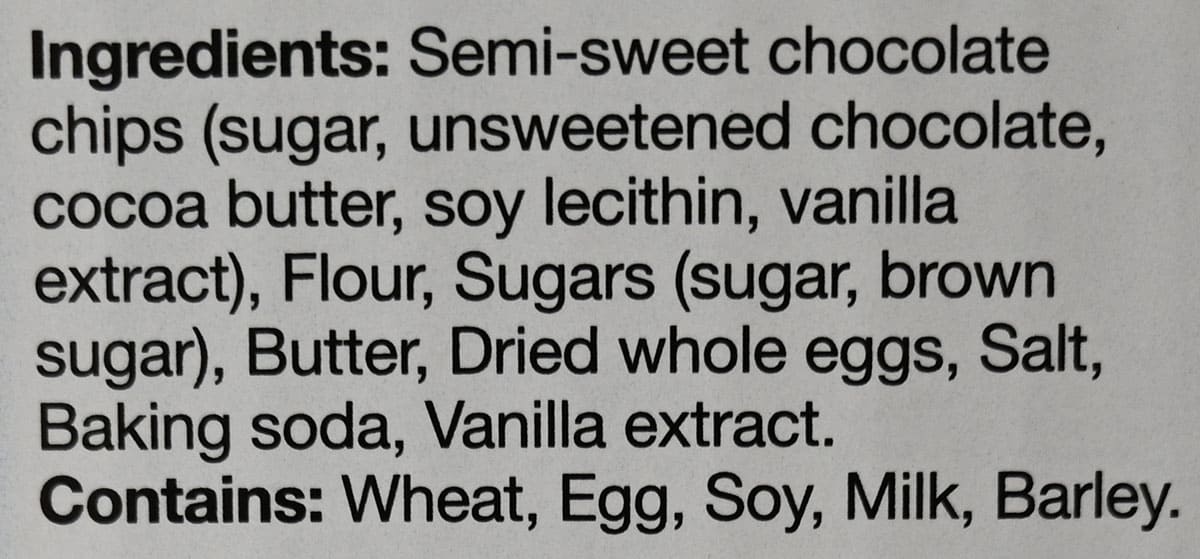 Scoring
Taste: 9/10
Cost: 8/10
Convenience: 10/10
Nutrition: 2/10 (I like the simple ingredients).
Overall
Must buy!
I absolutely love these cookies not only for back-to-school but for adult snacks as well!
Would you buy these? Why or why not?
---
Please note that this review was not paid for or sponsored by any third party. This product was purchased by Costcuisine for the purpose of producing this review. The opinions in this review are strictly those of Costcuisine. Costcuisine is not affiliated with Costco or any of its suppliers. In the event that Costcuisine receives compensation for a post from the manufacturer of a product or some other third party, the arrangement will be clearly disclosed (including where the manufacturer of a product provides Costcuisine with a free sample of the product).