Have you ever had a macaron? Macarons are a delicate, fancy, crisp, chewy and soft cookie that come in various flavors. They originate in France and are made using almond flour. Macarons are also hard to make! In a bakery a macaron might cost two or three dollars each, but Costco is selling the Tipiak Macarons for a fraction of that. Are these macarons from Costco as good as a bakery version?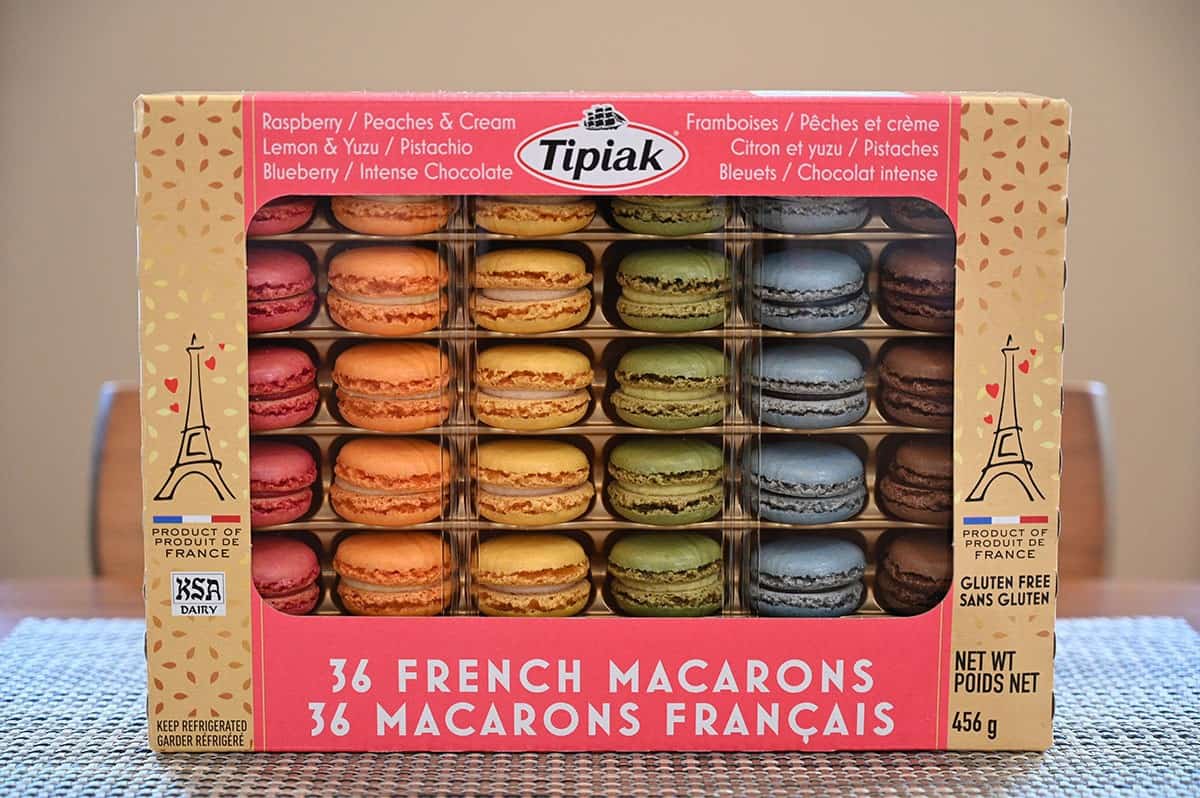 Today I'm reviewing the Costco Tipiak French Macarons Limited Edition Spring 2022 box. Check out my previous reviews for the Costco Tipiak Macarons, Costco Tipiak French Macarons III, Costco Tipiak French Macarons II and Costco Tipiak French Macarons.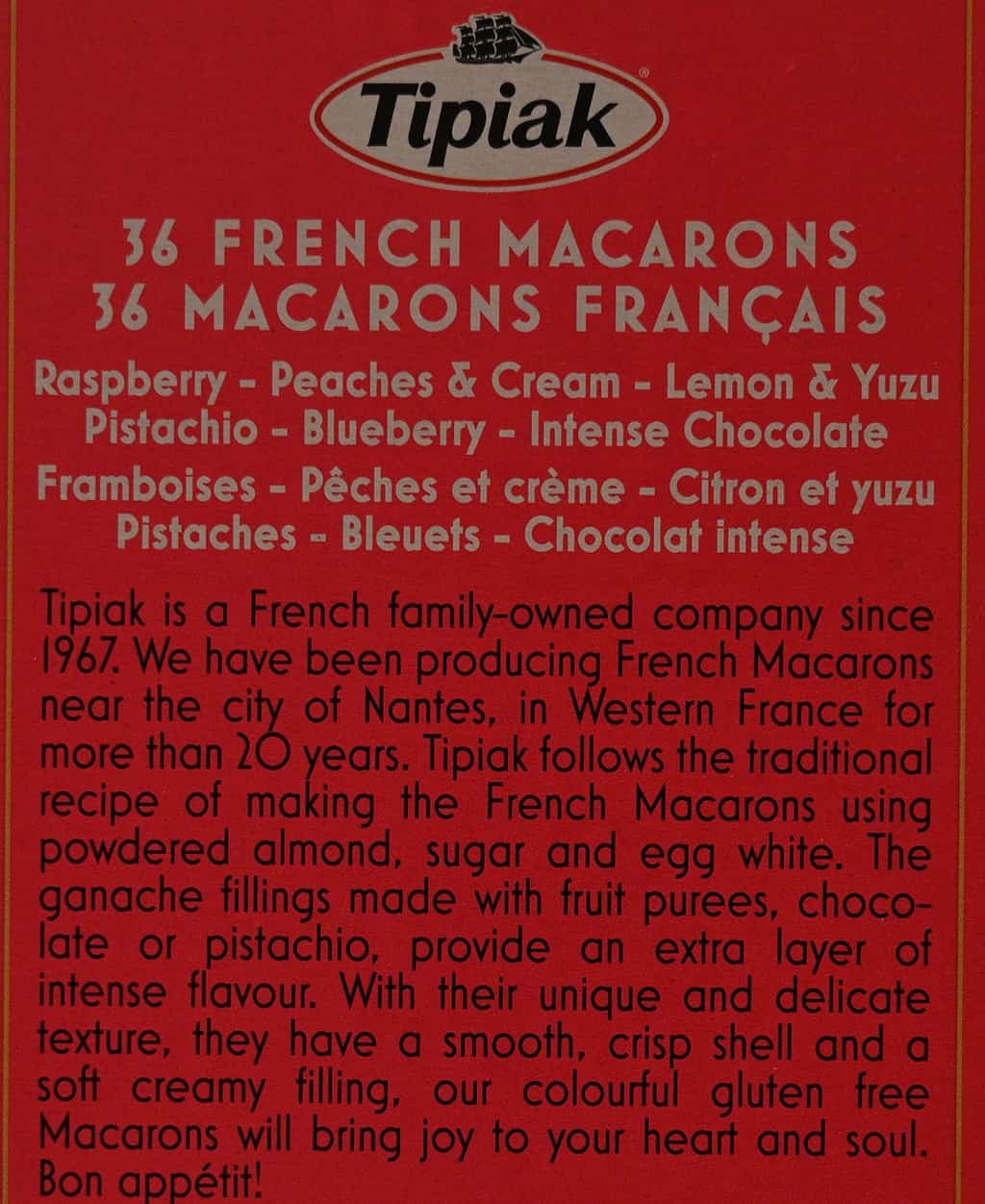 Location in Store
You can find the macarons at Costco outside the produce room in the cooler or in the dessert section in the bakery in the cooler. The item number is 1158138.
Taste
There's six different flavors of macarons, blueberry, pistachio, lemon & yuzu, raspberry, peaches & cream and intense chocolate.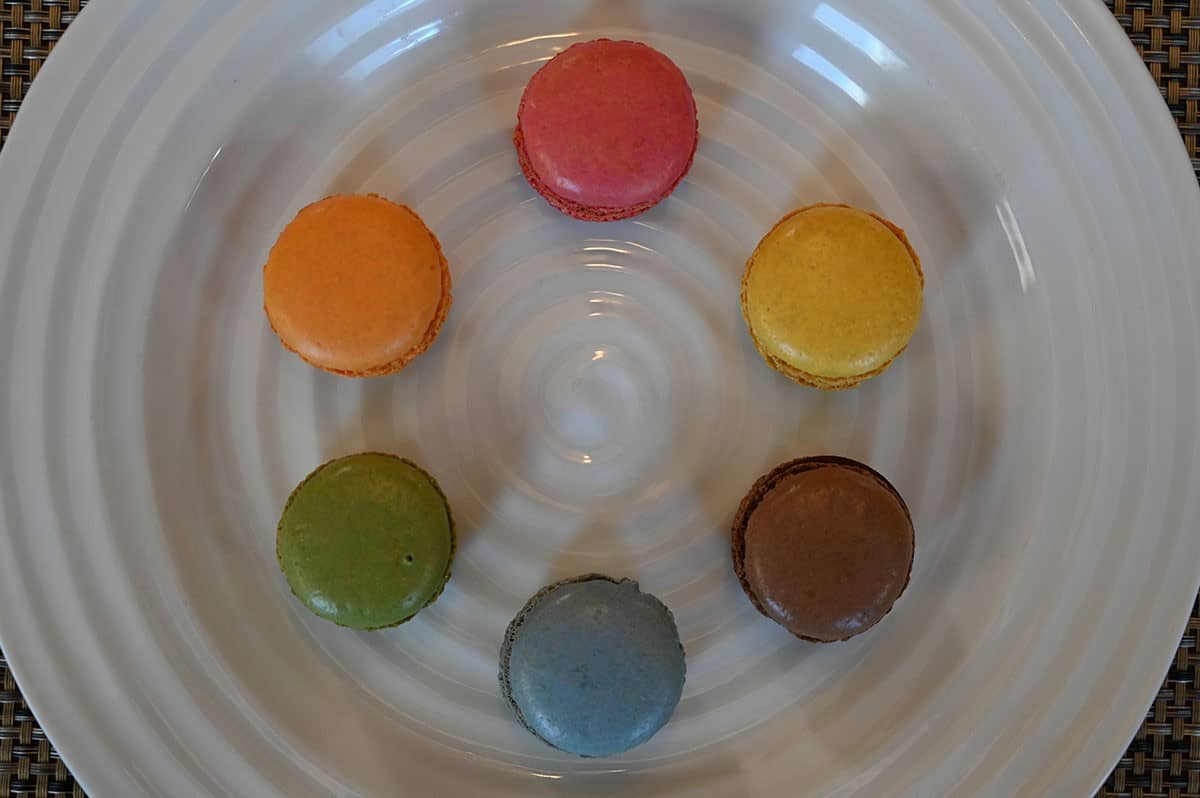 My favorite flavor is probably the blueberry or the raspberry. Both the blueberry and raspberry flavor are pretty artificial tasting but I still enjoy them. The peaches & cream is also delicious. It has a strong nice peaches and cream flavor and is fairly sweet and is a bit artificial tasting. It reminds me of Quaker Peaches & Cream Oatmeal in a good way.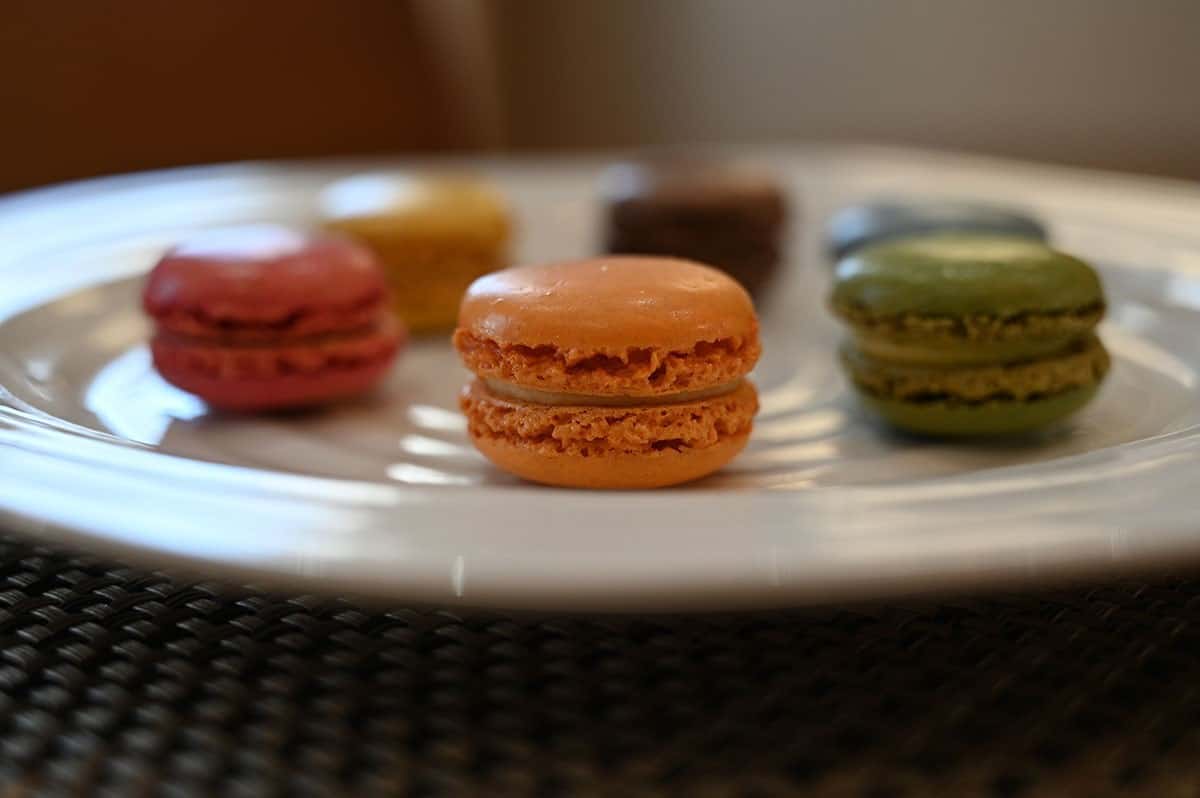 The lemon & yuzu doesn't just taste like lemon, it has the tartness of lemon but not overly lemon in flavor. Has the additional citrus flavor of the yuzu. I would rather have this than a plain lemon macaron.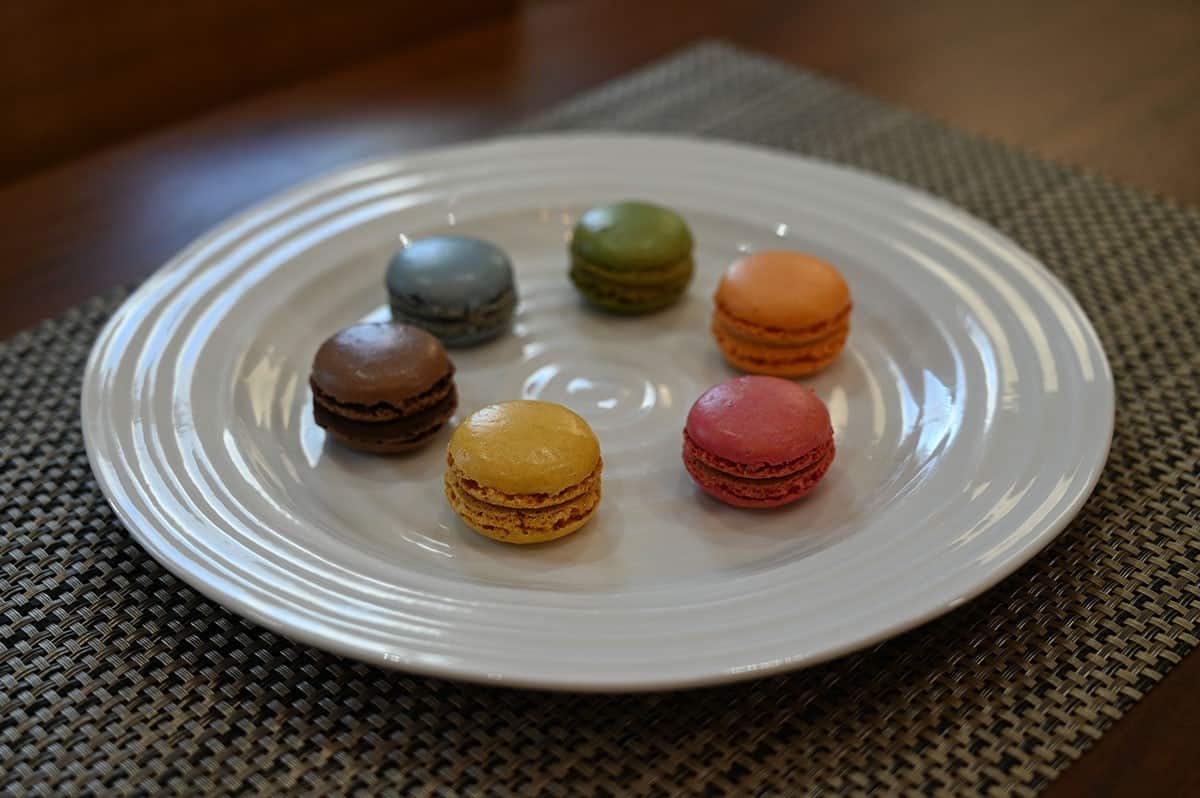 Intense chocolate is rich, kind of like a brownie and quite chocolatey. Almost like a brownie flavored macaron. They're good. The pistachio macarons aren't as flavorful as the other flavors, but they're still fine.
All the macarons in the box are light and crisp and taste nice and fresh. The ganache inside isn't overly sweet, but is creamy and flavorful. These are basically like a light, flavorful, crisp, chewy and slightly soft cookie with a ganache filling.
Cost
The Costco Tipiak French Macarons cost $20.99 and you get a box of 36 macarons. This might seem expensive to some people but for authentic French macarons, it's actually quite reasonable.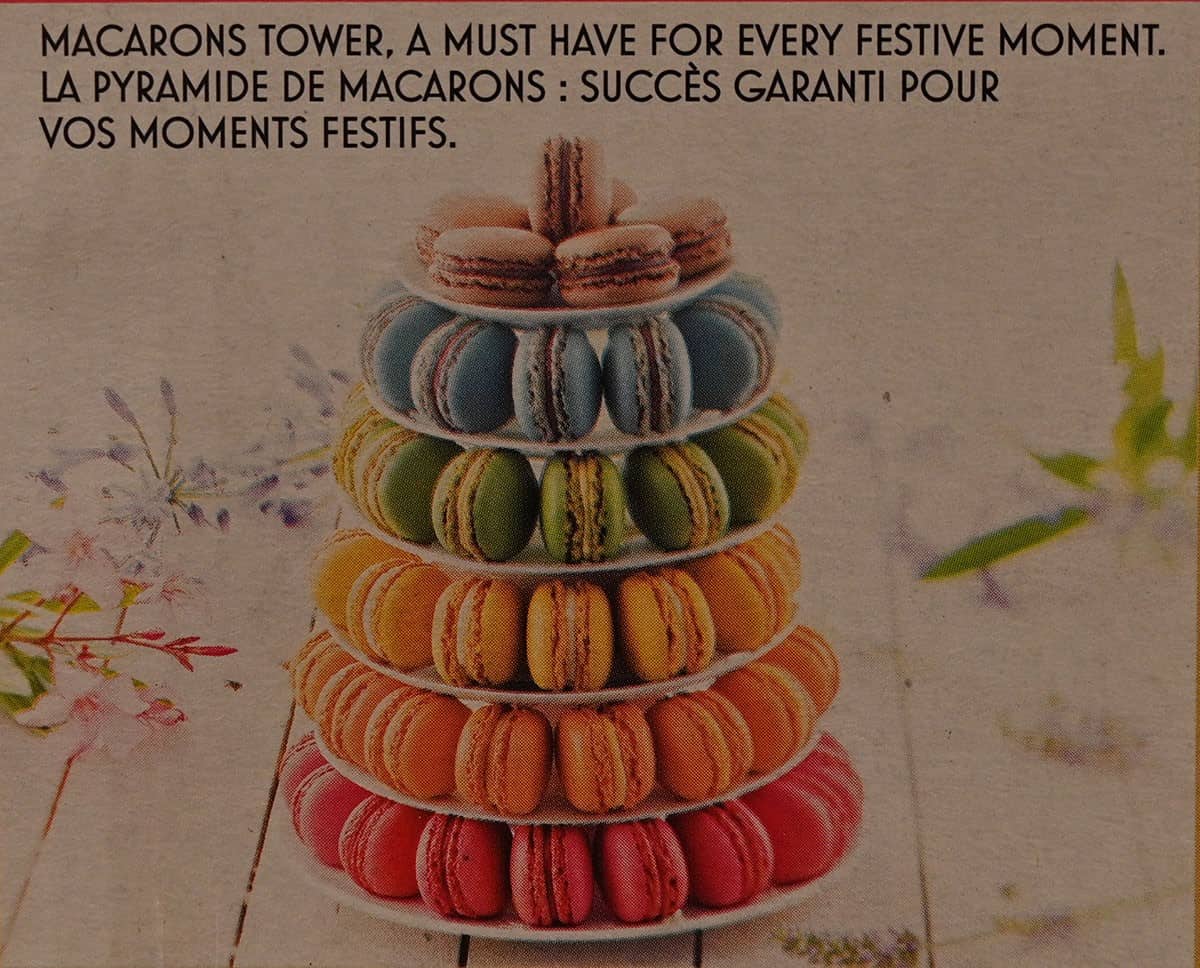 Convenience
These macarons from Costco need to be kept refrigerated, to enhance the flavor, let the macarons sit for about 30 minutes at room temperature before eating them. Once you open the box it doesn't really reseal either so it's best if you can eat these up sooner than later! They have a best before date of about three weeks from the date I purchased them. Also, the macarons have a protective plastic shell that helps prevent them from cracking.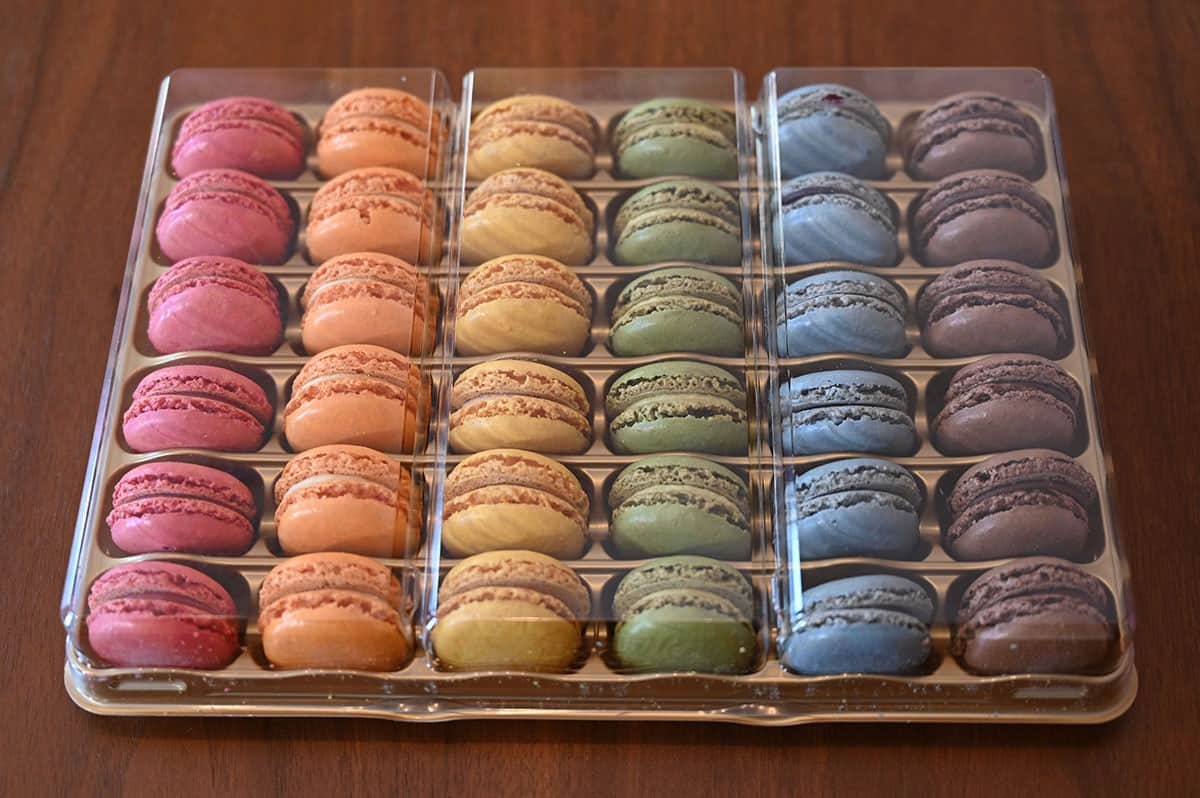 I think that the macarons are perfect for a for a bridal shower, baby shower, birthday or just to enjoy at home if you're a macaron fan.

Nutrition
Three macarons is 160 calories, seven grams of fat, 21 grams of carbohydrates, one gram of fibre, 18 grams of sugar and 50 mg of sodium. That's not that many calories and fat for three cookies! They are a bit small though so it's easy to eat three or even more.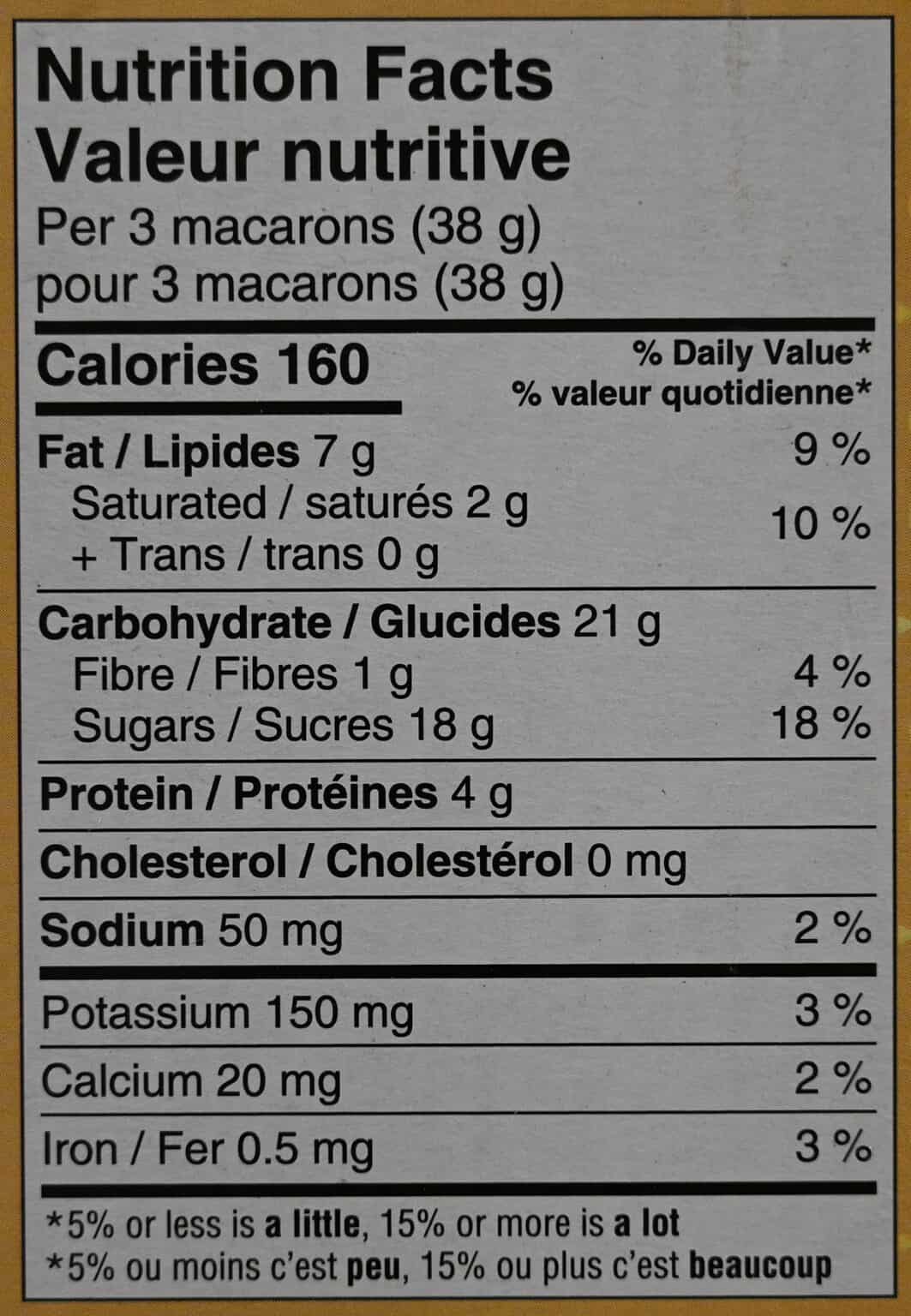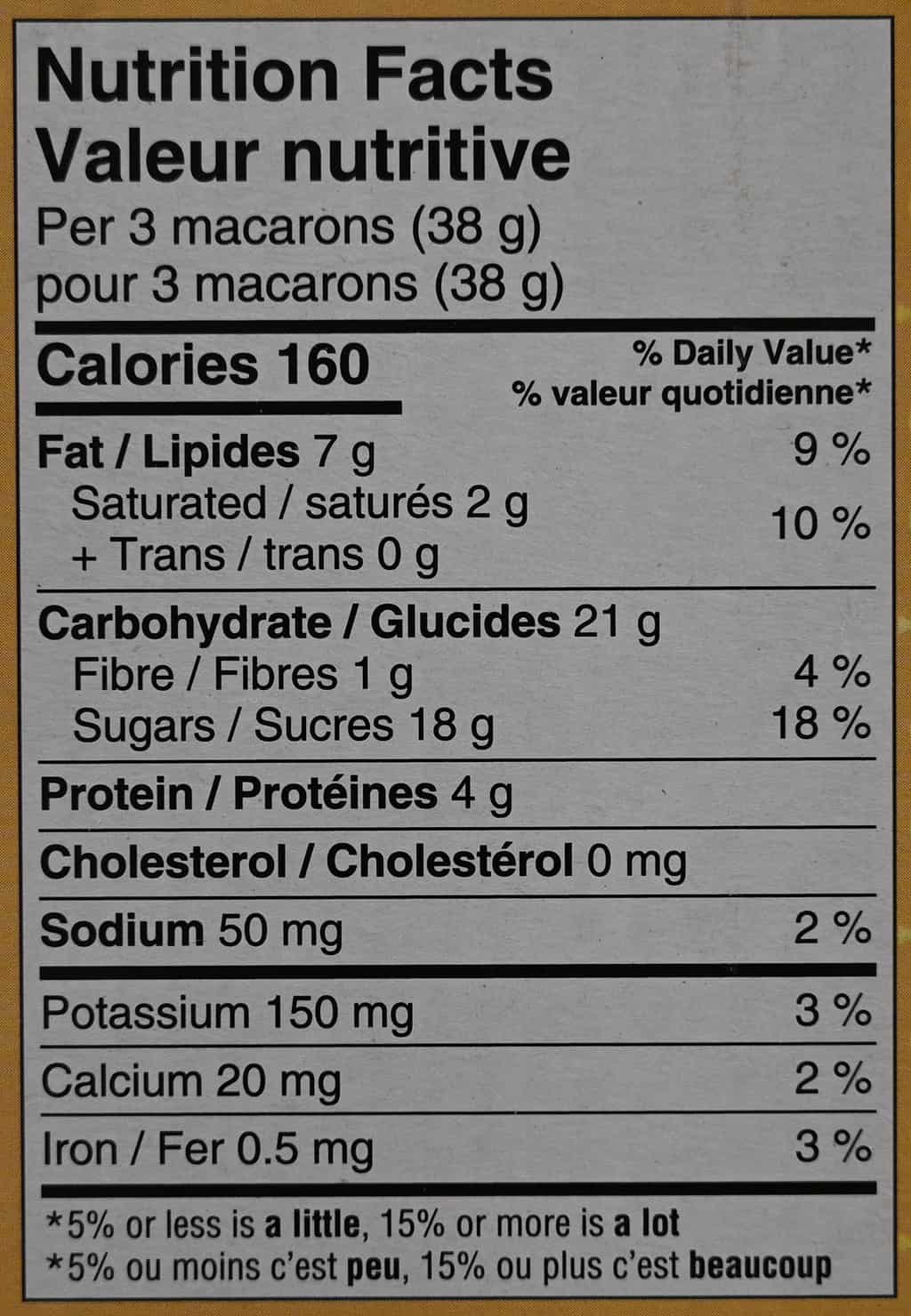 Ingredients
Macarons are made with almond flour and egg whites which means they're gluten-free. The ingredients list for the Tipiak Macarons seems pretty typical to me for a store bought macaron, not healthy ingredients but I wouldn't expect to see healthy ingredients in a cookie!

Scoring
Taste: 7.5/10
Cost: 8.5/10
Convenience: 10/10
Nutrition: 0/10
Overall
Give it a try!
When I consider their taste, cost and convenience I think these macarons come pretty close to bakery bought macarons. They're definitely not as good but are a great alternative option.
Which flavor do you think would be your favorite?
---
Please note that this review was not paid for or sponsored by any third party. This product was purchased by Costcuisine for the purpose of producing this review. The opinions in this review are strictly those of Costcuisine. Costcuisine is not affiliated with Costco or any of its suppliers. In the event that Costcuisine receives compensation for a post from the manufacturer of a product or some other third party, the arrangement will be clearly disclosed (including where the manufacturer of a product provides Costcuisine with a free sample of the product).