An amazing Costco holiday appetizer choice!
Please note that this review was not paid for or sponsored by any third party. I purchased this product with my own money and the opinions in this review are strictly my own. I am not affiliated with Costco or any of its suppliers. I am just a fan of the company. I write these reviews to help my fellow shoppers.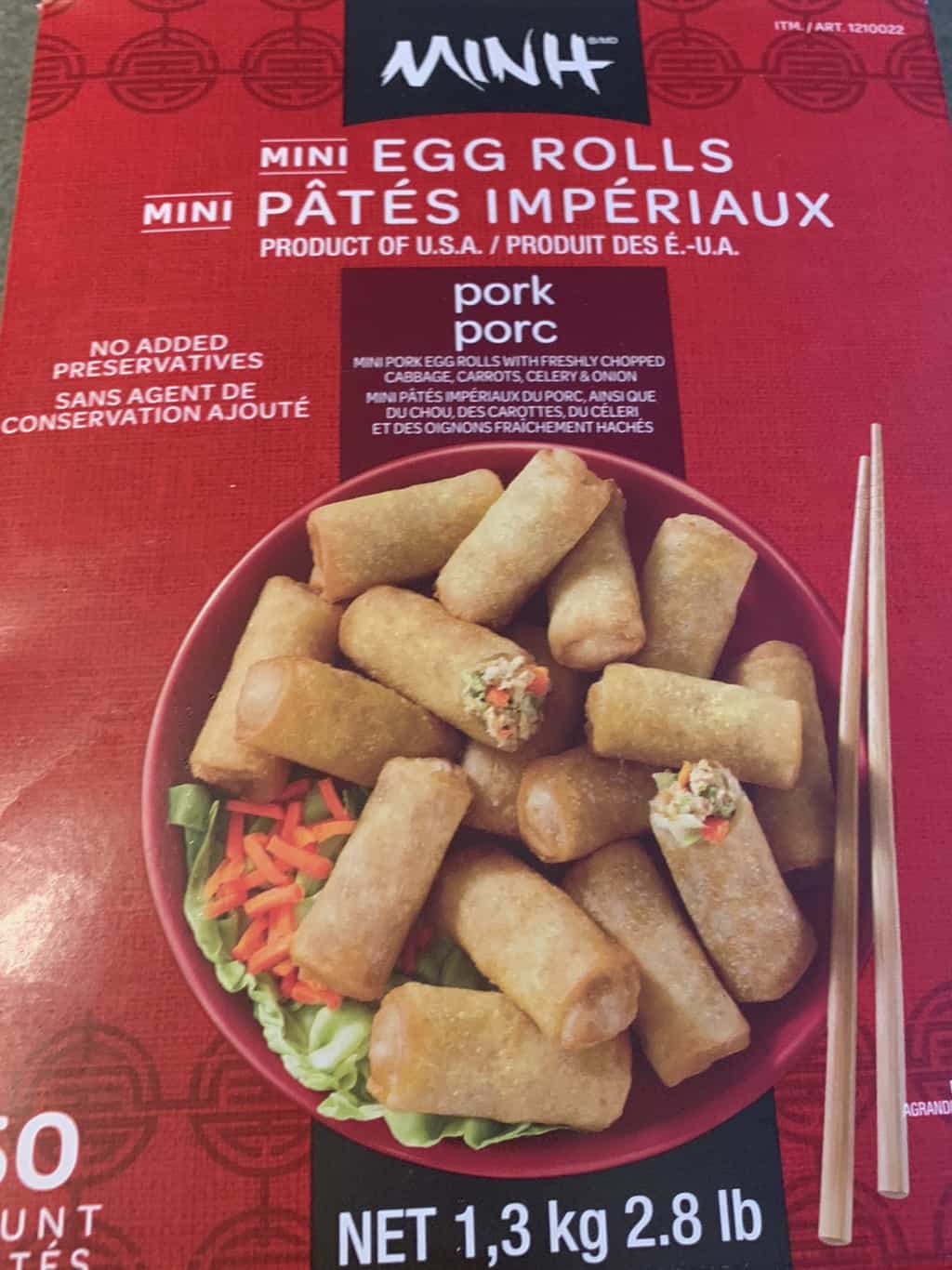 I'm curious to know what your holiday hosting is like! Do you go to other parties or do you host a party? Do you ever attend potlucks or parties where you're required to bring food? My husband and I have a whirlwind Christmas. We drive all over to see both of our families and although it's busy, we basically just show up and eat. I do have a work potluck though! If you are hosting a holiday party this year or attending a potluck and are looking to bring something other than a bag of chips or a bottle of pop. I've found the perfect thing.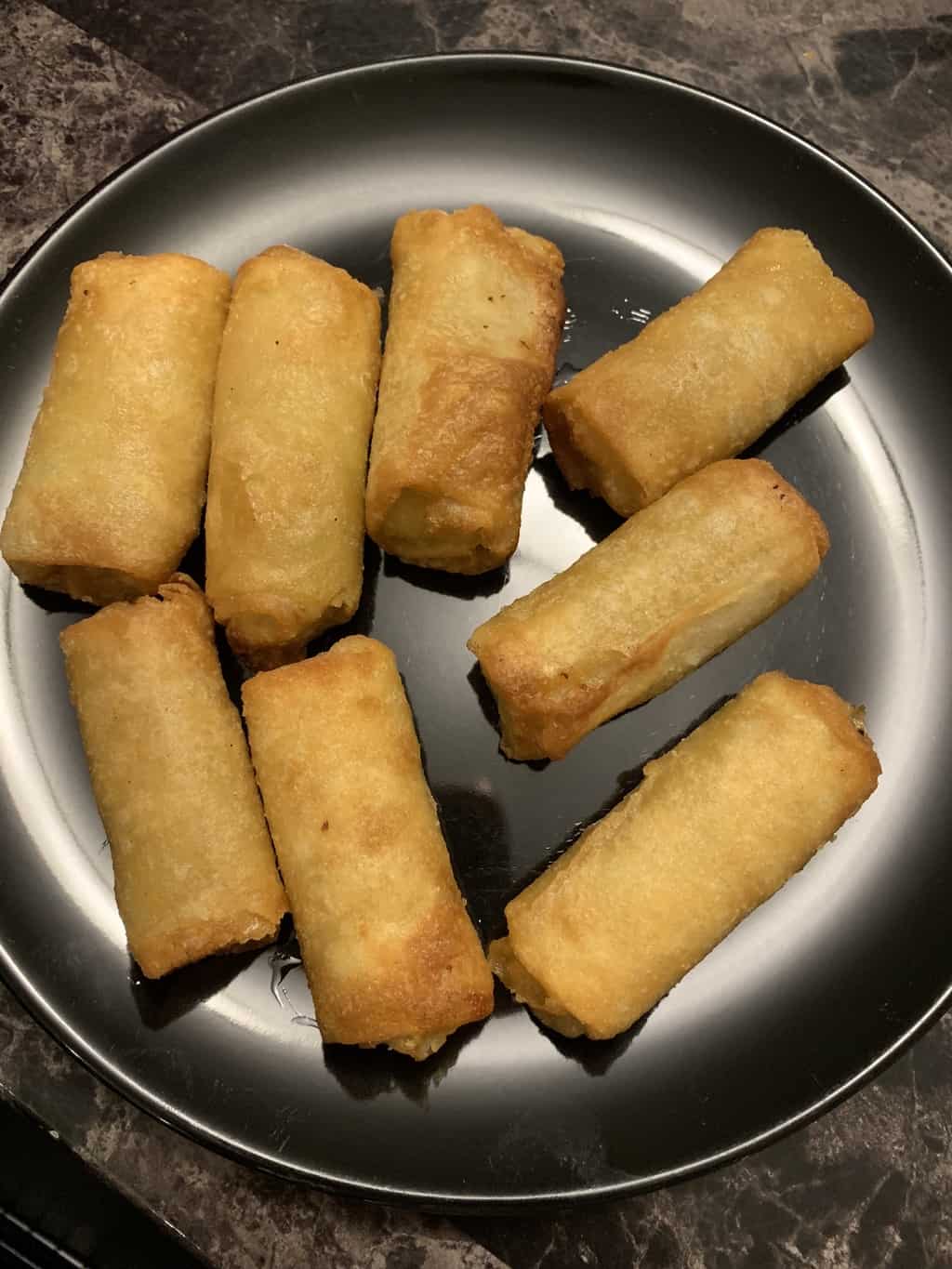 These Minh Mini Pork Egg Rolls are super yummy. They get nice and crispy/crunchy on the outside and they're full of a soft deliciously seasoned pork and vegetable filling. There's just the right amount of seasoning and spices added to the filling. I've never encountered anyone who did not enjoy these. The Costco Minh Mini Egg Rolls pair perfectly with plum sauce, Sriracha or Thai chili sauce. It may just be me but I found the Mini Minh Pork Egg Rolls became crispier on the outside than the original Minh Pork Egg Rolls. I really enjoyed these size of these and how you could easily pick these up with your hands, dip them and eat them in two bites.
The packaging is a bit different for the Minh Mini Pork Egg Rolls from Costco. Instead of each egg roll coming individually wrapped, you get two plastic bags, each with 25 mini egg rolls in the bag. If you're making dinner only for yourself and you only want to make three of these a time, you may be better off buying the original egg rolls. If you are serving a big family these as an appetizer or hosting a party, I highly recommend you check out the mini version. The thing I love about these egg rolls is how convenient they are, I actually cooked these in the oven on the same parchment lined cookie sheet with the West End Cuisine Lemongrass Chicken Skewers. All you do is put these in the oven and then turn them over halfway through cooking. This is why I recommend them for holiday hosting. You can put them in the oven, set the timer, socialize and then when the timer goes off, they're done. They don't require you staring into the oven to see If they're cooking or separating yourself from your guests because you have things on the stove to stir.
When you get these on sale the cost is super reasonable, $8.99 for a box of 50. Considering you pay $6.99 for 3 small egg rolls from a restaurant and these taste just as good if not better I would say this is a super deal. Not on sale a box will run you about $11.99 Canadian which I feel is still fair.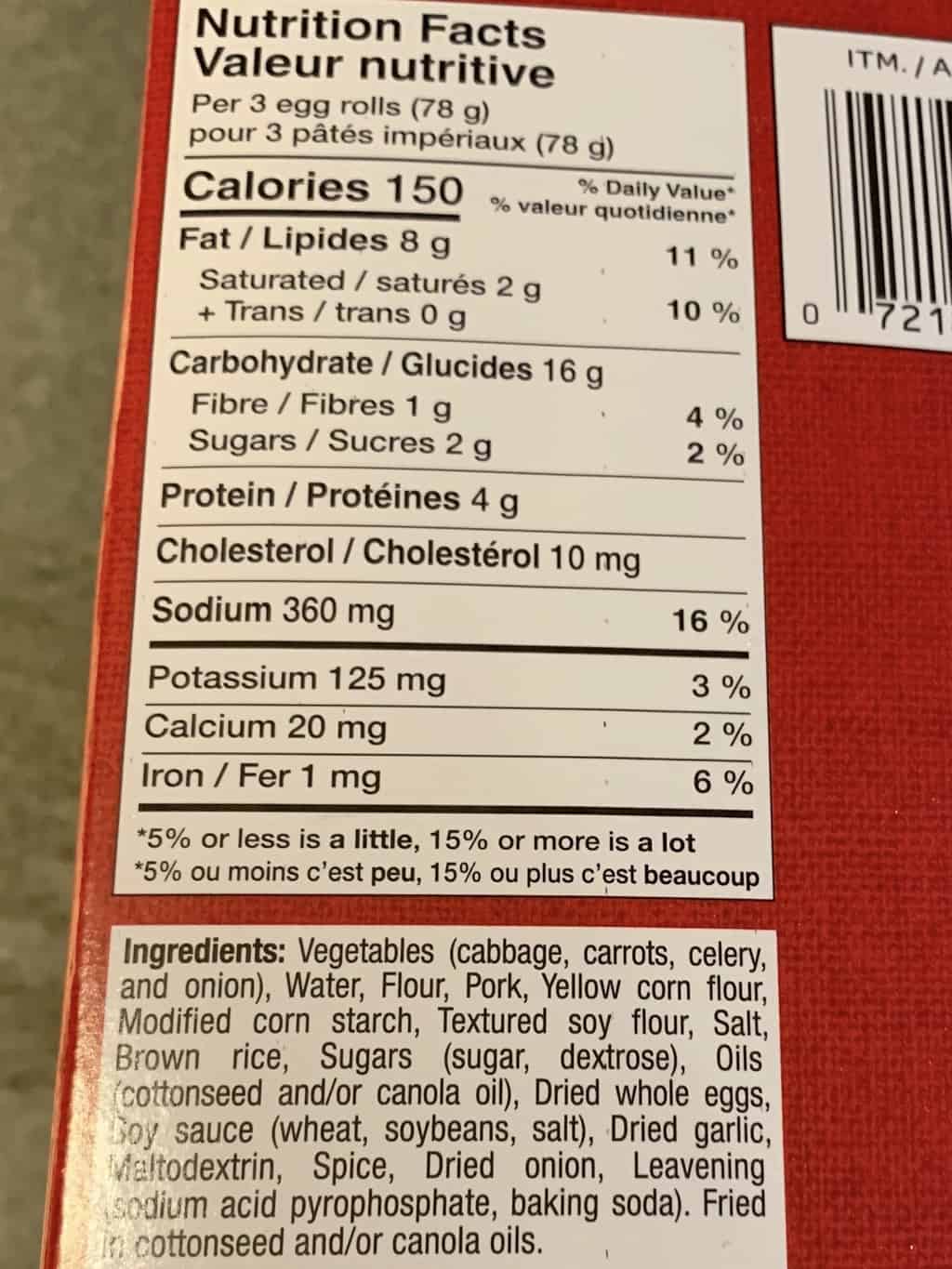 Nutritionally, these aren't the healthiest appetizer or side you could be eating. They're not the worst either, especially if you practice portion control. Three mini egg rolls is 150 calories, eight grams of fat, 360mg of sodium and four grams of protein. If you only eat three it's not a huge amount of sodium, fat or calories and I found three to be quite satisfying!
I wanted to post this review because I think these make an awesome holiday or party appetizer. If I were hosting parties, serving guests an appetizer or bringing something to a potluck or gathering I would definitely consider bringing the Minh Mini Pork Egg Rolls. For dinner just with my husband and myself I will continue to buy the individually wrapped, Minh Pork and Vegetable Egg Rolls.
Taste: 9/10
Cost: 8.5/10
Convenience: 9/10
Nutrition: 4/10
What's your favorite appetizer to eat or serve at a holiday party?