These are delicious, quick and convenient. I like them better than takeout.
Please note that this review was not paid for or sponsored by any third party. The opinions in this review are strictly my own. I am not affiliated with Costco or any of its suppliers. I am just a fan of the company. I write these honest reviews to help my fellow shoppers.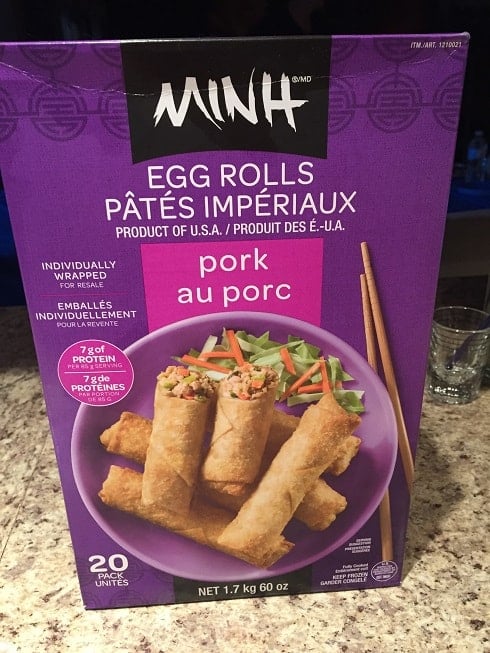 I love these egg rolls. I grew up on these egg rolls, they remind me of living at my parents, coming home from school and popping these in the toaster oven only to ruin my appetite for my mom's cooking. They remind me of times with my best friend when we'd make a bunch of these on a summer afternoon to munch on.
They are found in the freezer section at Costco and in my eyes are reasonably priced! When I can get them on sale they are $11.49 CAD even when they are not on sale ($13.99 CAD) I feel they are reasonably priced. It's pretty good to get 20 large egg rolls in the box when you usually pay 5-7 dollars for 3 or 5 little egg rolls from a restaurant that usually have no to very little filling. These are FULL of pork vegetable goodness and they become deliciously crispy and golden on the outside when cooked. I love egg rolls and always order them when out but I would much prefer these thick, crispy, warm Costco Minh egg rolls over the thin, empty, dry ones I am usually served when out.
In terms of flavor they have just the right spices to give a warm, well-seasoned. delicious filling of pork, celery, cabbage and carrots. The outside egg wrapping is scrumptious and almost has a slight ginger taste to it. These are perfect to serve at a party, as an appetizer, to go with stir fry or to just eat for lunch or a snack. Also I must add, kids really like these. I suggest serving with plum sauce or some sort of chili sauce as that only makes them 1000 times better. One con would be that these do not come with any sauce to serve them with so you have to purchase seperately. They are conveniently individually packed so you do not have to worry about them drying out in the box in your freezer and can easily make one at a time. They do require the most basic of cooking and can even be microwaved.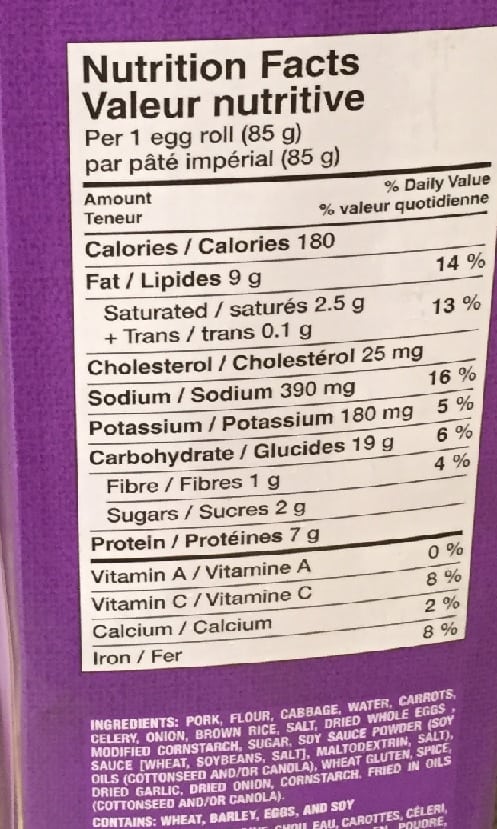 I grew up eating these and now purchase them for my husband and I so I definitely recommend purchasing them and I will continue to purchase them. Nutrition wise, let me be honest, not the worst, not the greatest. 180 calories for one egg roll is not bad in my eyes considering they are quite large and filling. 7 grams of protein is great and 9 grams of fat is not THAT bad. Also I'm not recommending you eat these all the time, but I feel that once in a while is totally acceptable and these are probably more nutritious than the egg rolls you would order at a restaurant. Are these a kale and broccoli salad? Nope but they're also not a deep fried corn dog wrapped in bacon and fried again.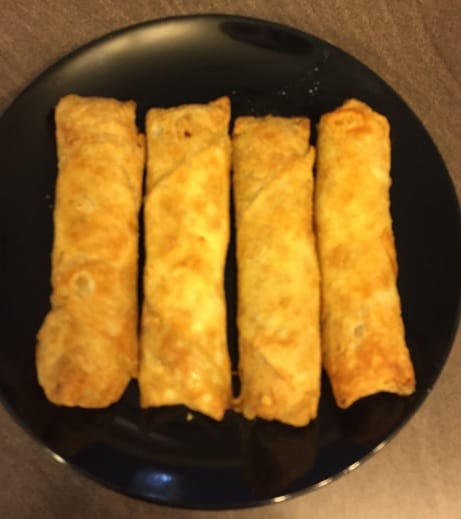 Nutrition: 4/10 (they do have protein and are not extraordinarily high in Calories or fat)
Taste: 9/10 (I really do love these and look forward to them every time I have them)
Convenience: 8/10 (you have to cook them but they are individually wrapped and easy to cook)
Cost: 9/10 (I think these are very well priced and reasonable)
Do you like plum sauce, chili or sriracha sauce with your egg rolls?