Are you looking for restaurant-quality frozen egg rolls to enjoy conveniently at home? The Minh Egg Rolls have been in Costco on and off for many few years. This was one of the first reviews I wrote for Costcuisine so I decided it was time for an update. Has anything changed with these egg rolls since I first reviewed them in 2018?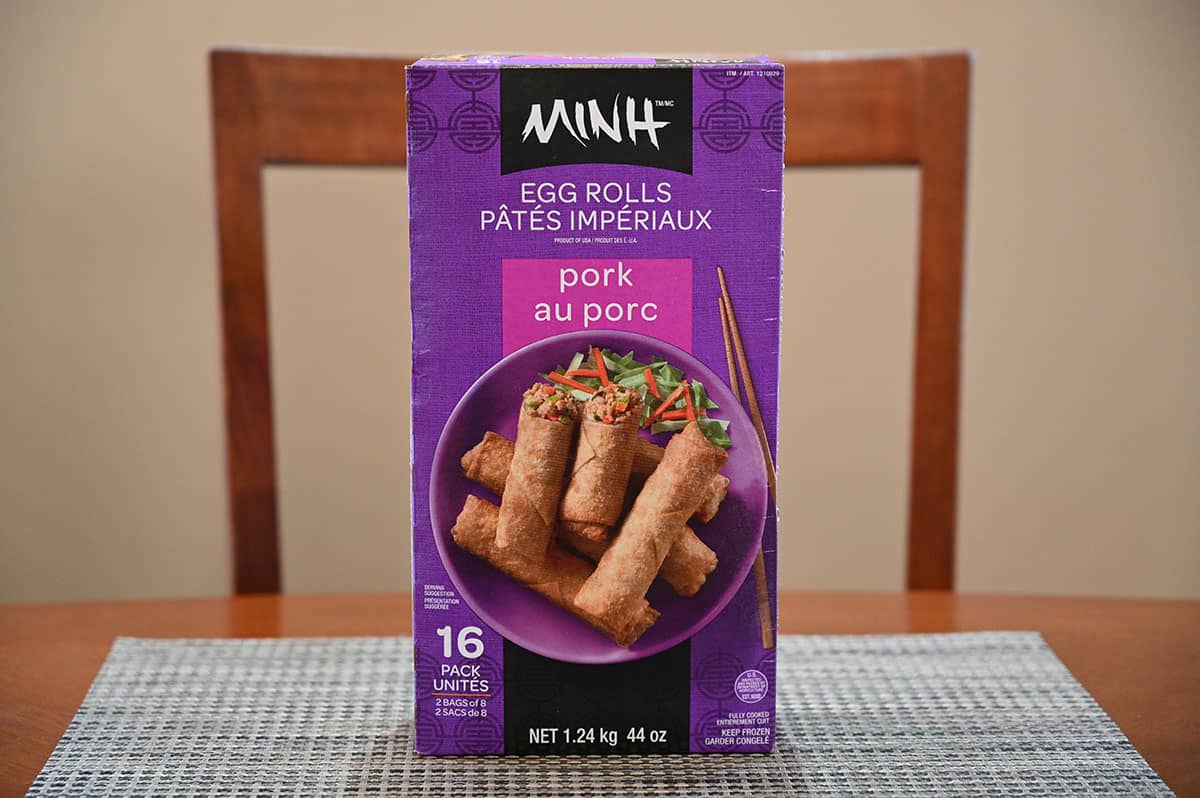 I absolutely love egg rolls. I find something so satisfying about the crispy wrapper and savory filling. The Minh Egg Rolls from Costco have been around for quite a while, my parents used to buy them when I was a teenager and I'd often have them as an after-school snack.
Similar products from Costco I enjoy are the Summ! Crispy Vegetable Spring Rolls, Bibigo Beef Bulgogi Mandu, Bibigo Steamed Dumplings, Bibigo Chicken and Cilantro Wontons, Costco Synear Soup Dumplings and the Summ! Crispy Mini Chicken Spring Rolls!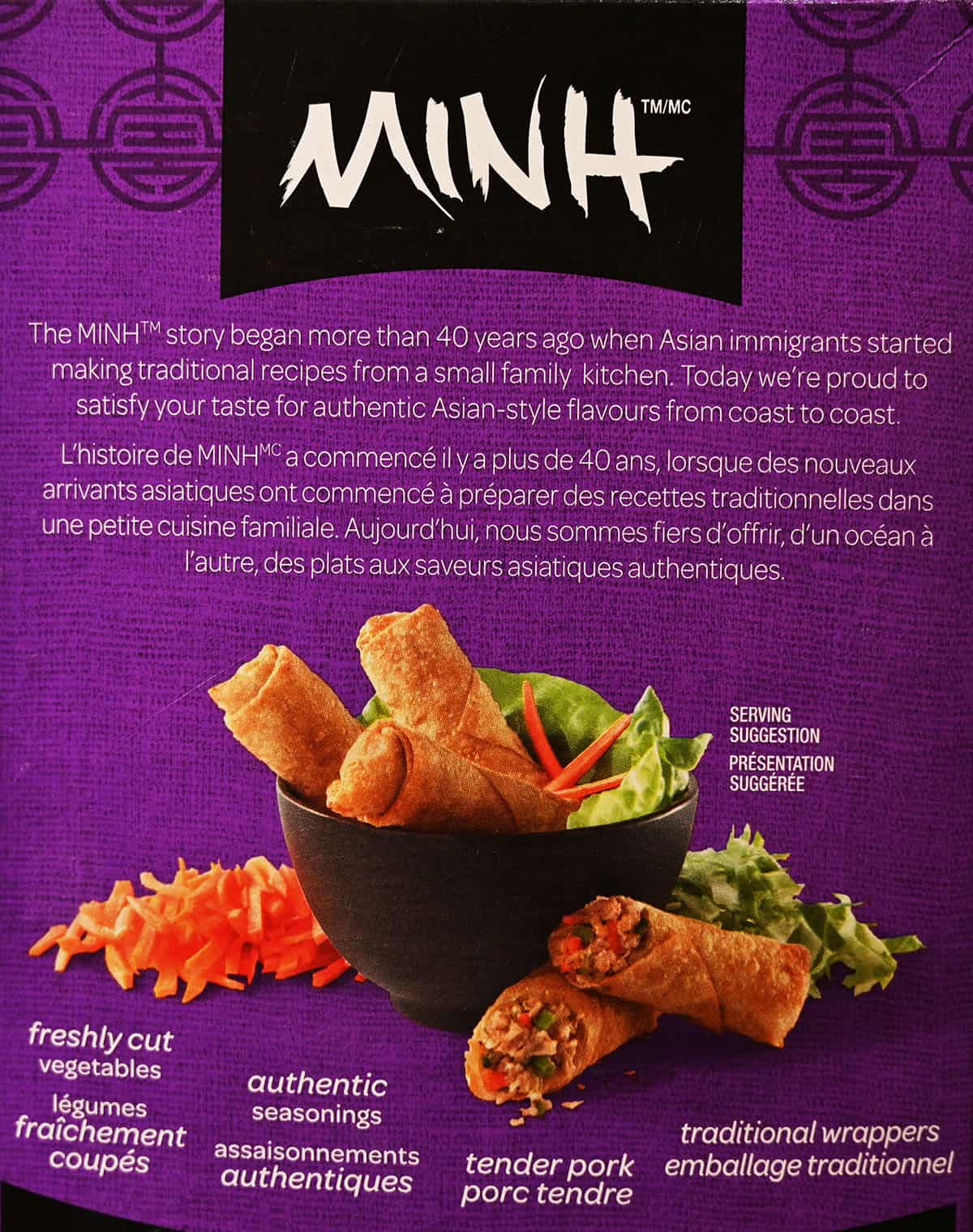 Location in Store
The egg rolls are located in the freezer section at Costco, near the other frozen appetizers and the item number is 1210029.
Taste
In terms of flavor, the egg rolls have a well-seasoned delicious filling of pork, celery, cabbage, onion, rice and carrots. There are definite noticeable hints of garlic and soy sauce.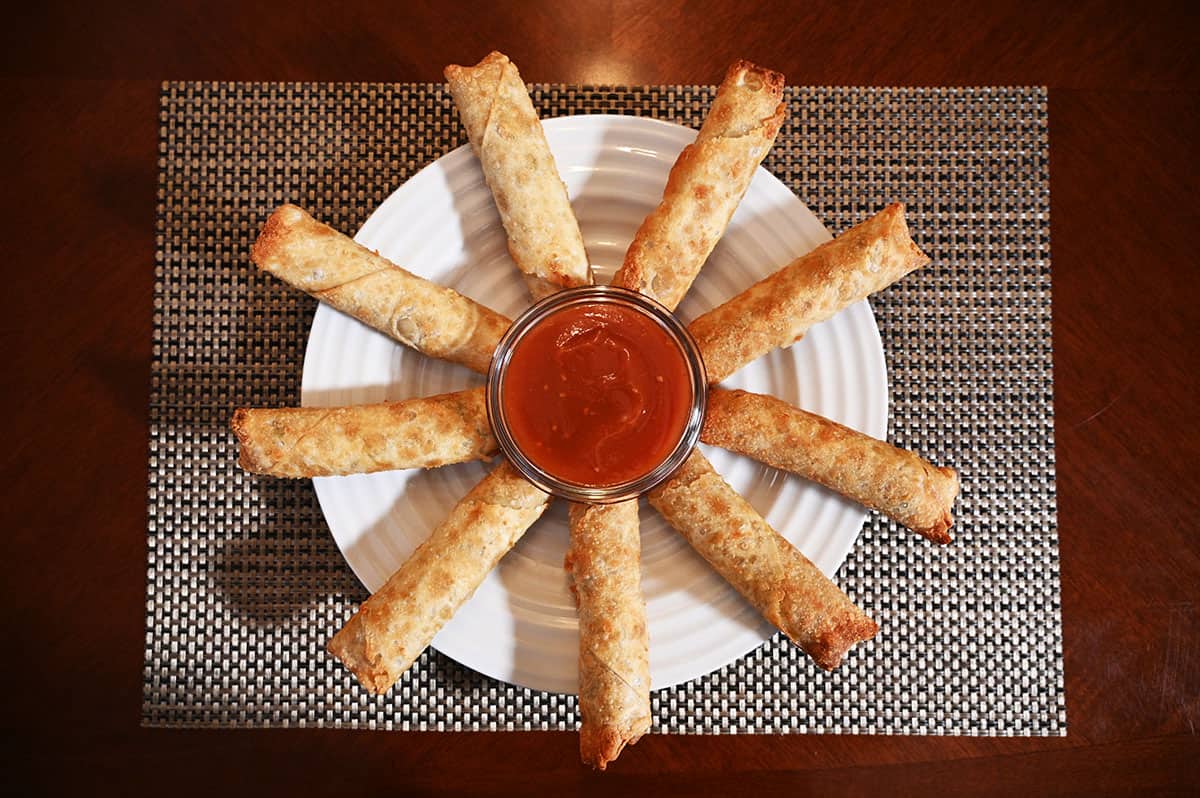 The outside egg wrapping is very tasty and becomes crispy and golden brown after baking! I love that these taste just like the deep fried version you get in a restaurant.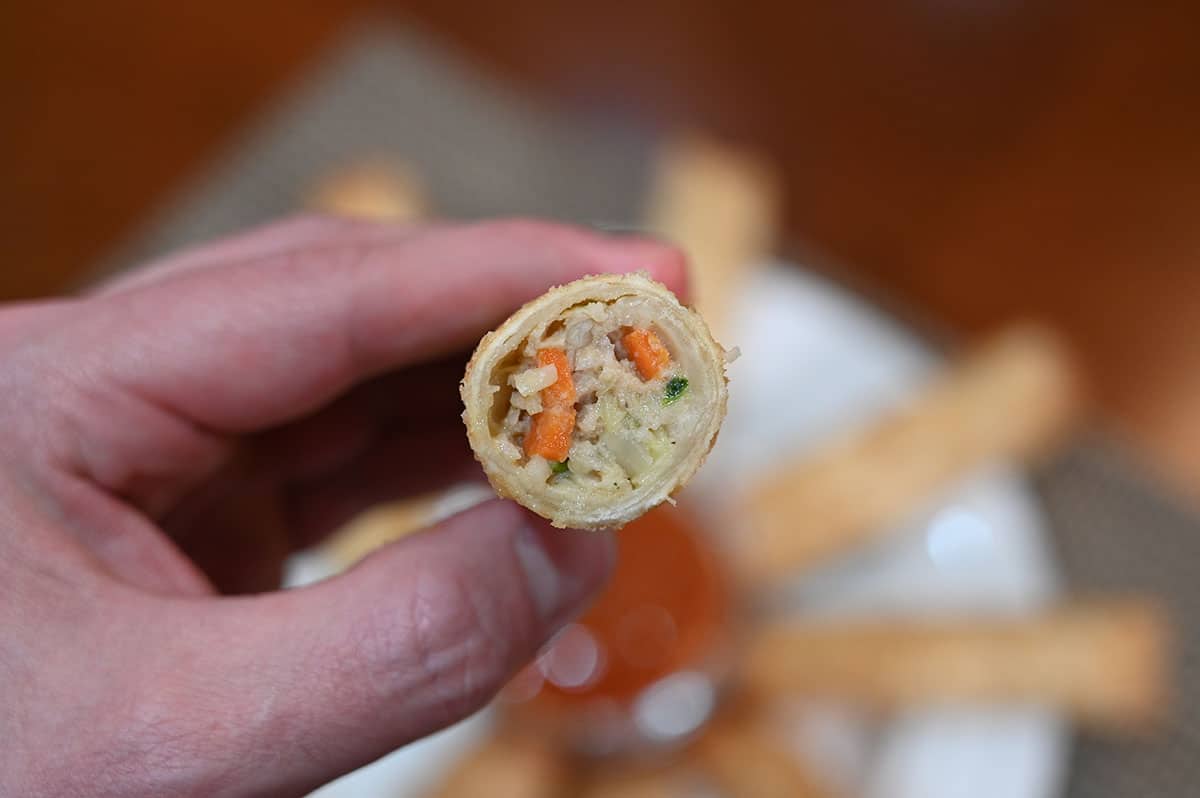 My only complaint is that there isn't any dipping sauce in the box so I had to go run out and buy some plum sauce. These aren't nearly as good without dipping sauce.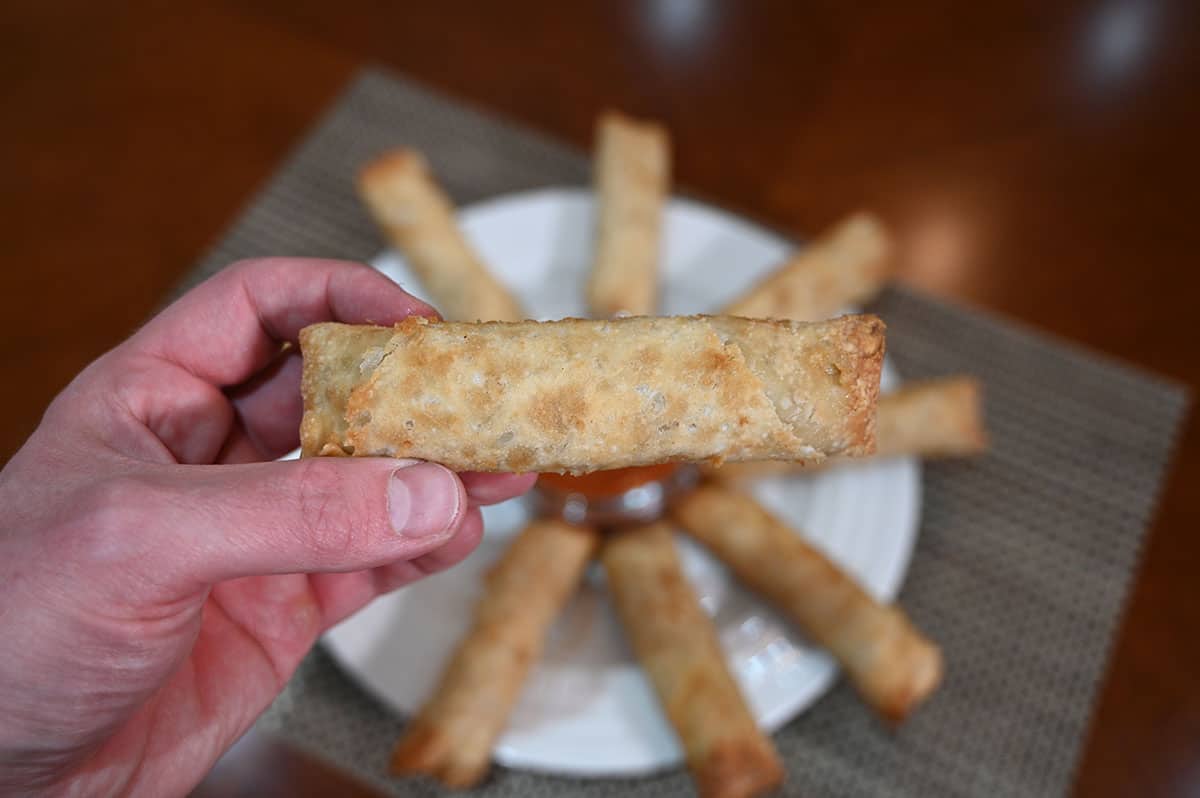 Cost
The box comes with 16 egg rolls total with two bags of eight egg rolls and costs $13.99 Canadian which I think is pretty reasonable after tasting these. The price hasn't gone up from a few years ago but there are less egg rolls in the box. There used to be 20 egg rolls per box, now there are 16.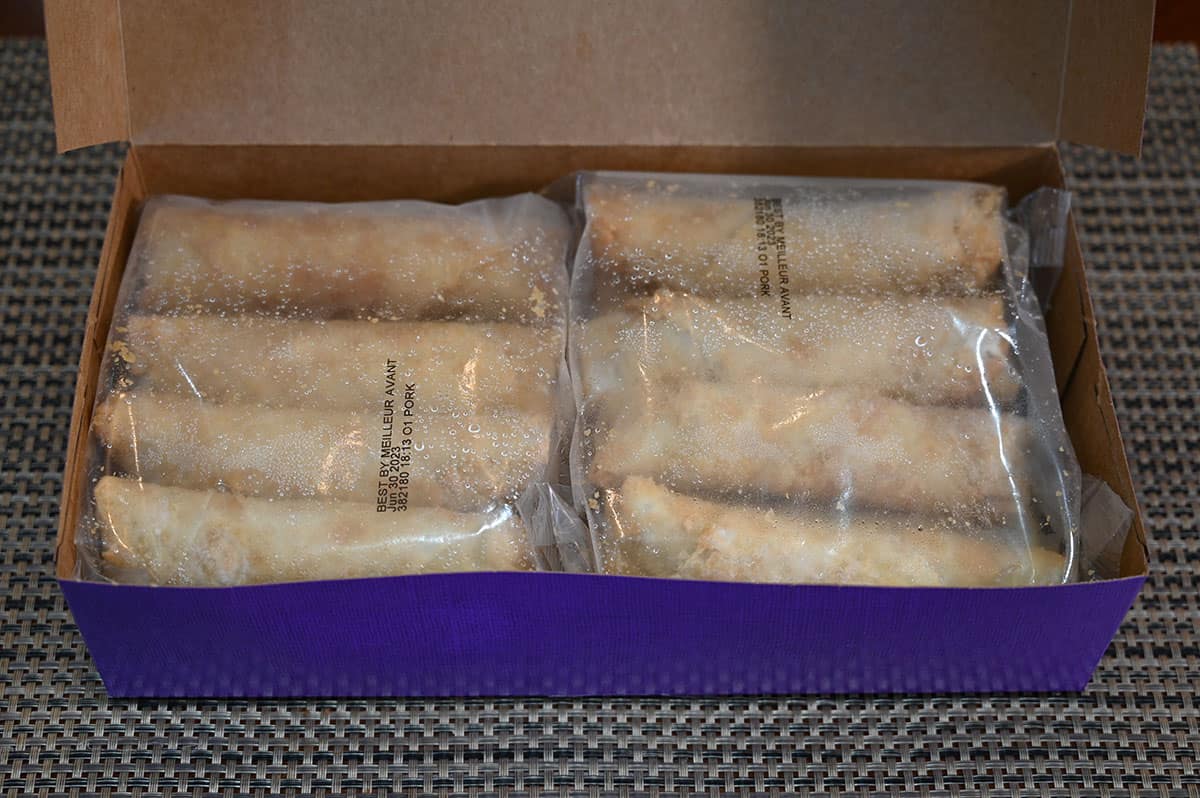 Five small spring rolls from a local restaurant near our house costs $6.99 so it's much cheaper to buy the Minh Egg Rolls from Costco to make at home.
Convenience
These are perfect to serve at a party, as an appetizer, to go with stir fry or to just eat for lunch or a snack. As I said, I suggest serving the egg rolls with plum sauce or some sort of chili sauce but there isn't any sauce in the box.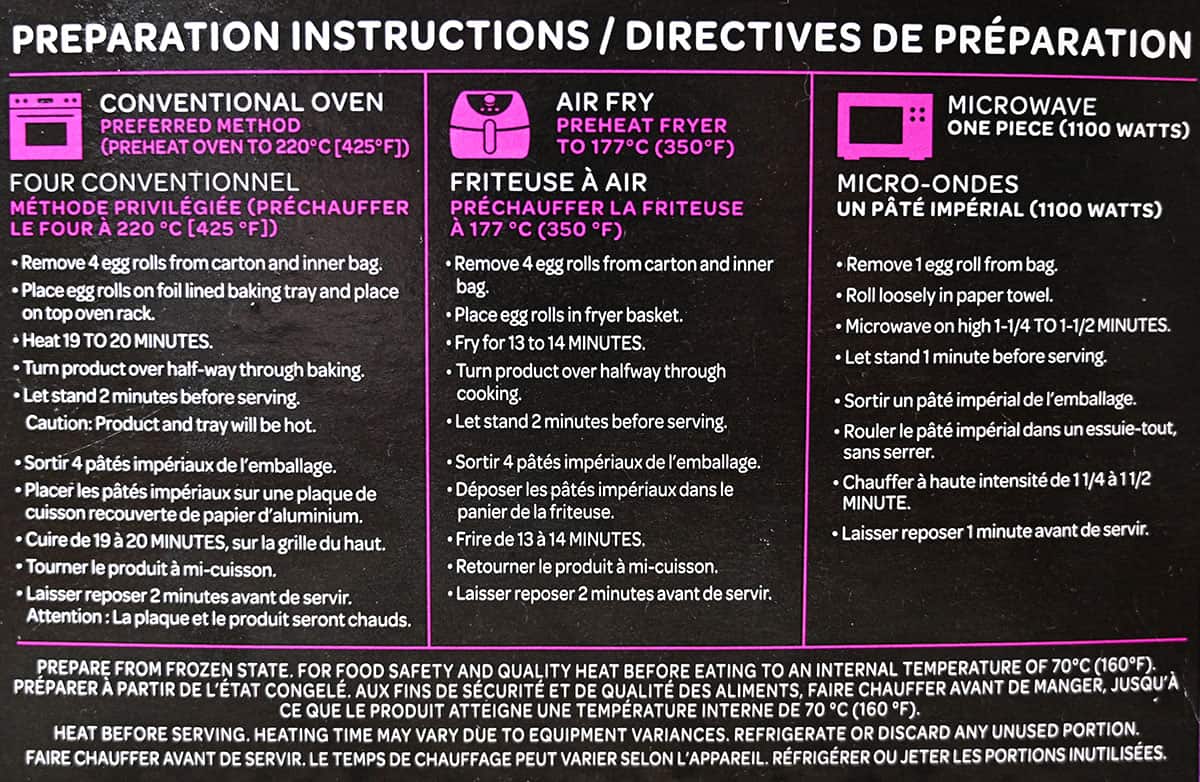 The egg rolls used to be individually packaged but now they're packed with eight egg rolls in a plastic bag and two bags in the box. There are convenient oven, air fryer and microwave cooking instructions on the box. We always cook ours in the oven. The egg rolls need to be kept in the freezer and cooked from frozen.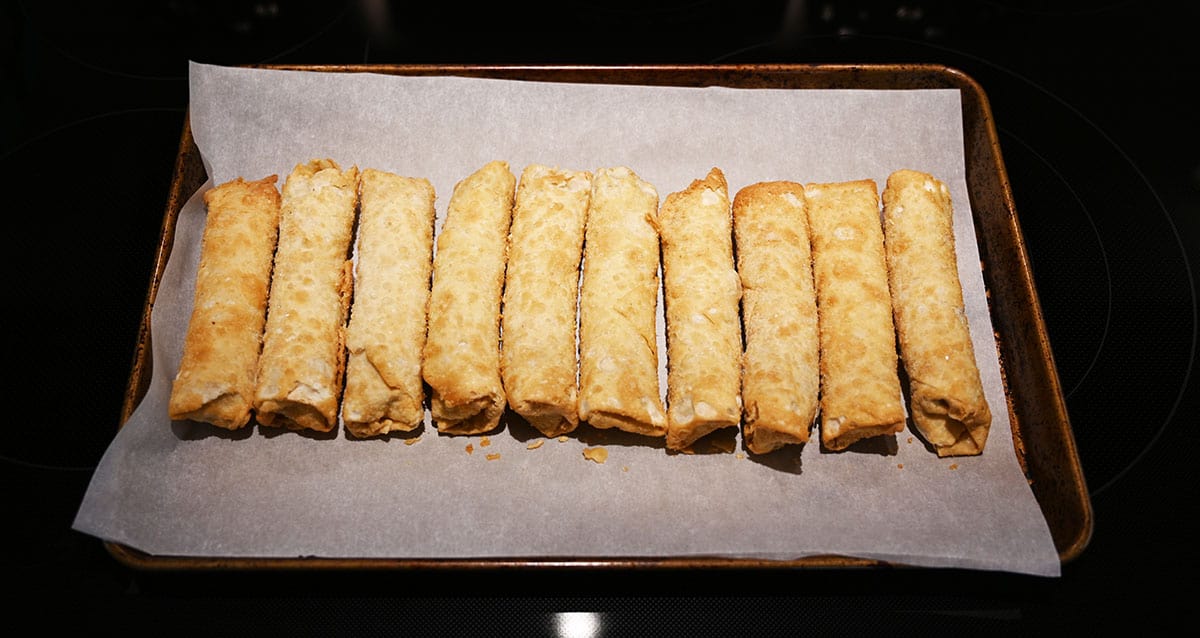 Nutrition
Calories
One egg roll is 190 calories, nine grams of fat, 20 grams of carbohydrates, one gram of fibre, two grams of sugar, six grams of protein and 400 milligrams of sodium.
The egg rolls aren't super small so I feel like 190 calories and nine grams of fat isn't terrible. I feel satisfied after just one.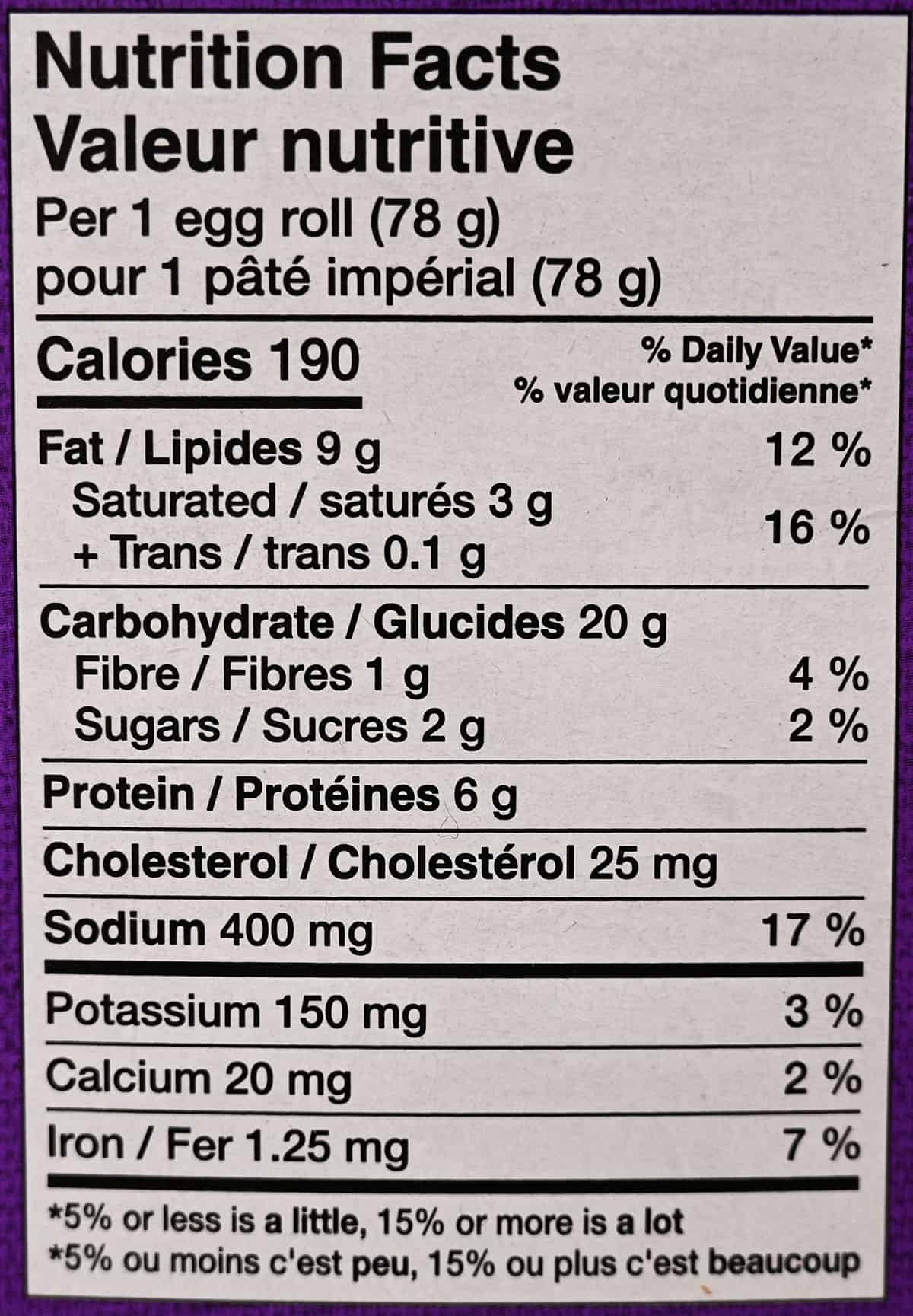 Ingredients
The ingredients list looks pretty typical for a frozen, grocery store-bought egg roll. The Costco Minh Egg Rolls are fried in vegetable oil and contain wheat, barley soy, eggs and of course pork.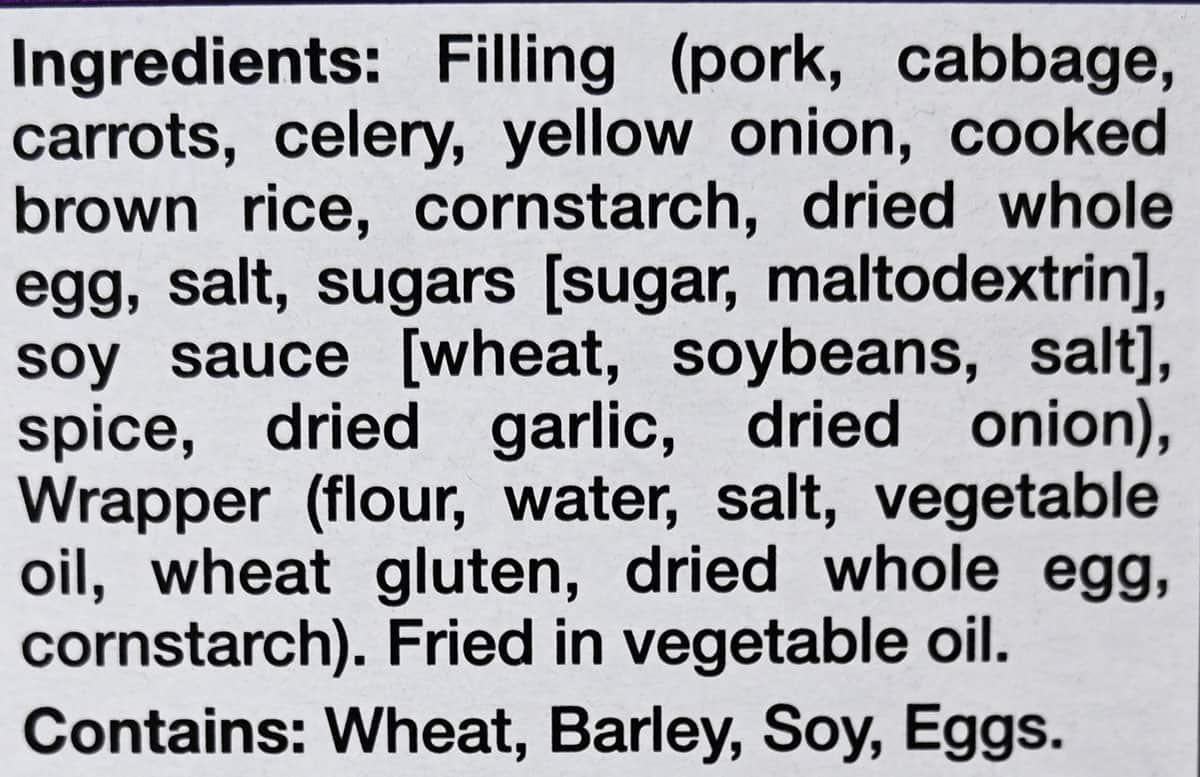 Scoring
Taste: 9/10
Cost: 8/10
Convenience: 9/10
Nutrition: 3/10
Overall
Must buy!
These are my favorite egg roll or spring roll that Costco carries and I'm always disappointed when they disappear from the freezer aisle. If you see them, I recommend trying them!
Have you tried these? What did you think?
---
Please note that this review was not paid for or sponsored by any third party. This product was purchased by Costcuisine for the purpose of producing this review. The opinions in this review are strictly those of Costcuisine. Costcuisine is not affiliated with Costco or any of its suppliers. In the event that Costcuisine receives compensation for a post from the manufacturer of a product or some other third party, the arrangement will be clearly disclosed (including where the manufacturer of a product provides Costcuisine with a free sample of the product).