The Costco Bibigo Beef Bulgogi Mandu are extra large dumplings with a thin wrapper filled with Korean-style bulgogi beef. Are these dumplings as good as they look? How do they compare to similar options in the freezer section at Costco?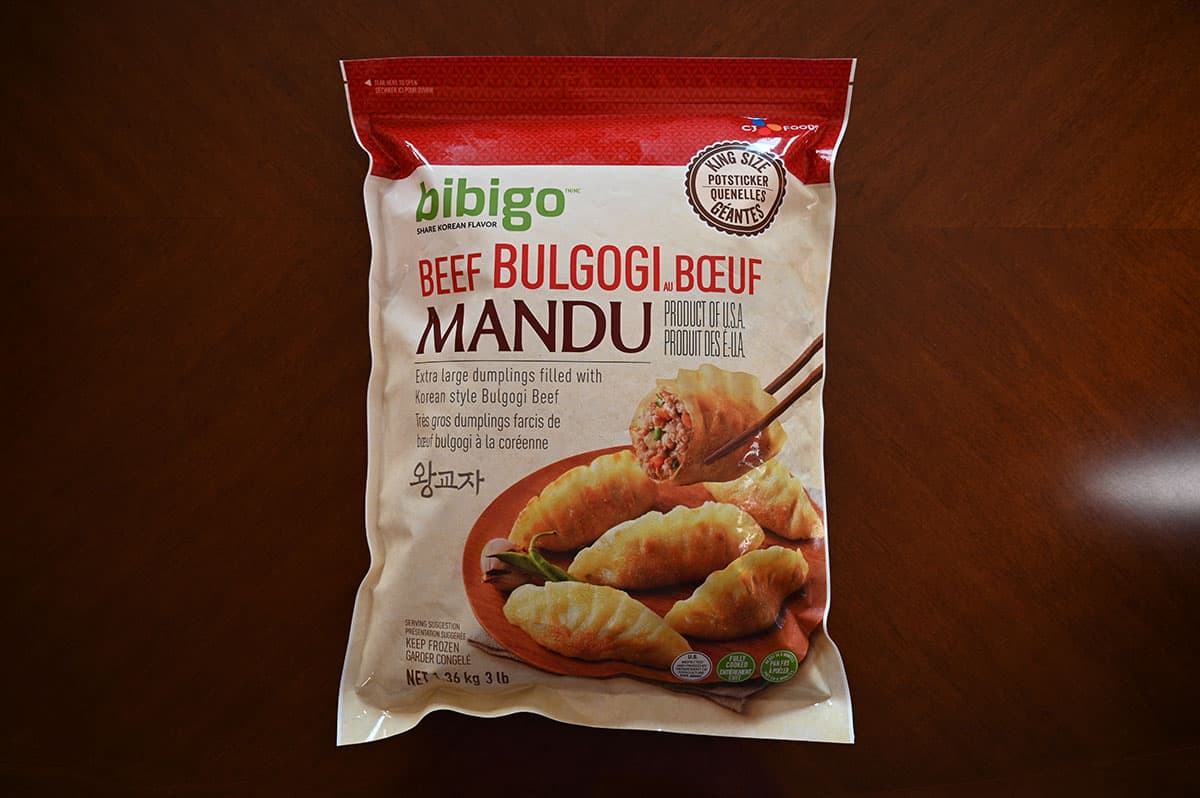 I love dumplings and enjoy them both at home and in restaurants. The Costco freezer aisle sells many yummy Asian-style foods, including some great dumplings. I wanted to try the Bibigo Beef Bulgogi Mandu because most of the dumplings I've tried from Costco are pork or chicken, never beef.
Other simliar products from Costco I really like are the Costco Minh Pork Egg Rolls, Costco Siwin Chicken and Vegetable Dumpling Potstickers, Costco Bibigo Japchae Crispy Potstickers, Costco Summ! Sesame Ginger Chicken Gyoza Dumplings, Costco Bibigo Steamed Dumplings and Costco Bibigo Chicken and Cilantro Mini Wontons.

Location in Store
You can find the Costco Bibigo Beef Bulgogi Mandu in the freezer section at Costco, by all the other frozen appetizers. The item number is 5638856.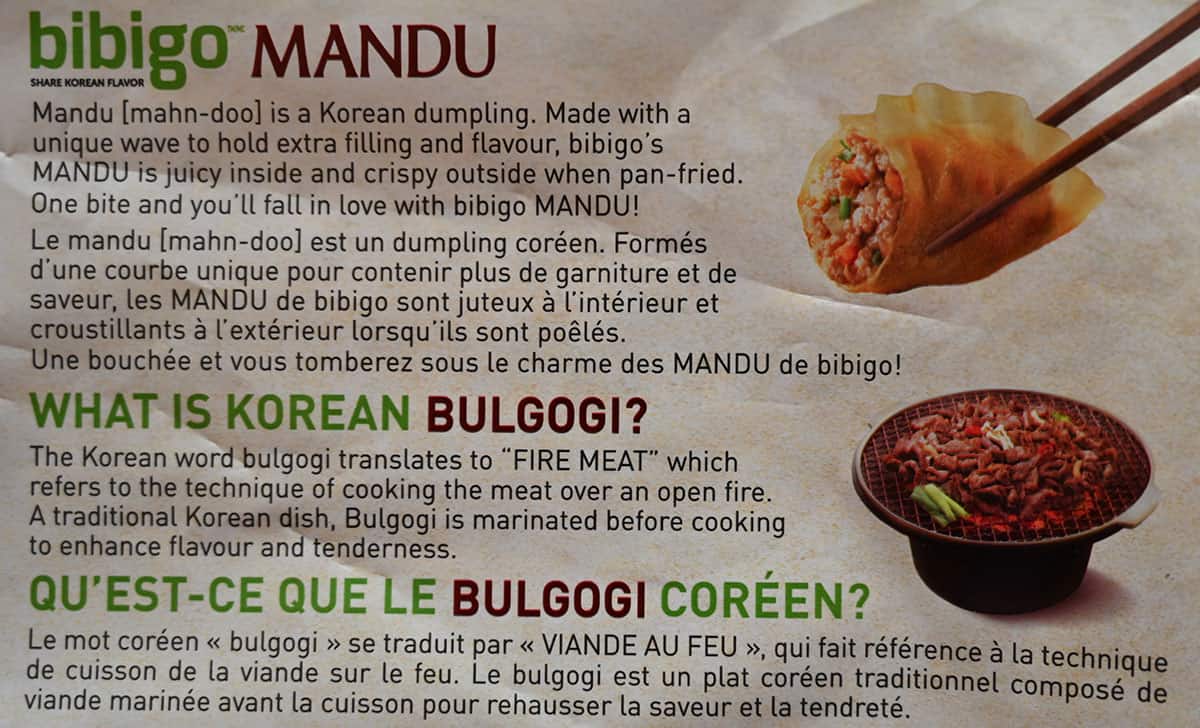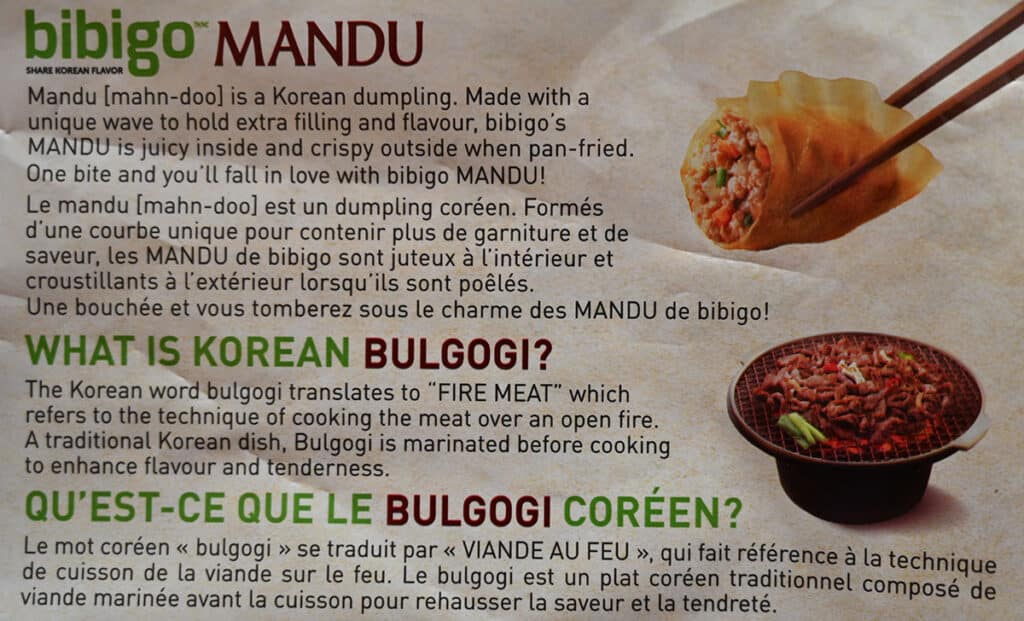 Taste
These are not your average-sized potstickers; they're bigger than any other potstickers. There's a decent amount of of Korean-style beef bulgogi in each dumpling. The beef itself tastes like ground beef, which surprised me as I thought it would be sliced beef.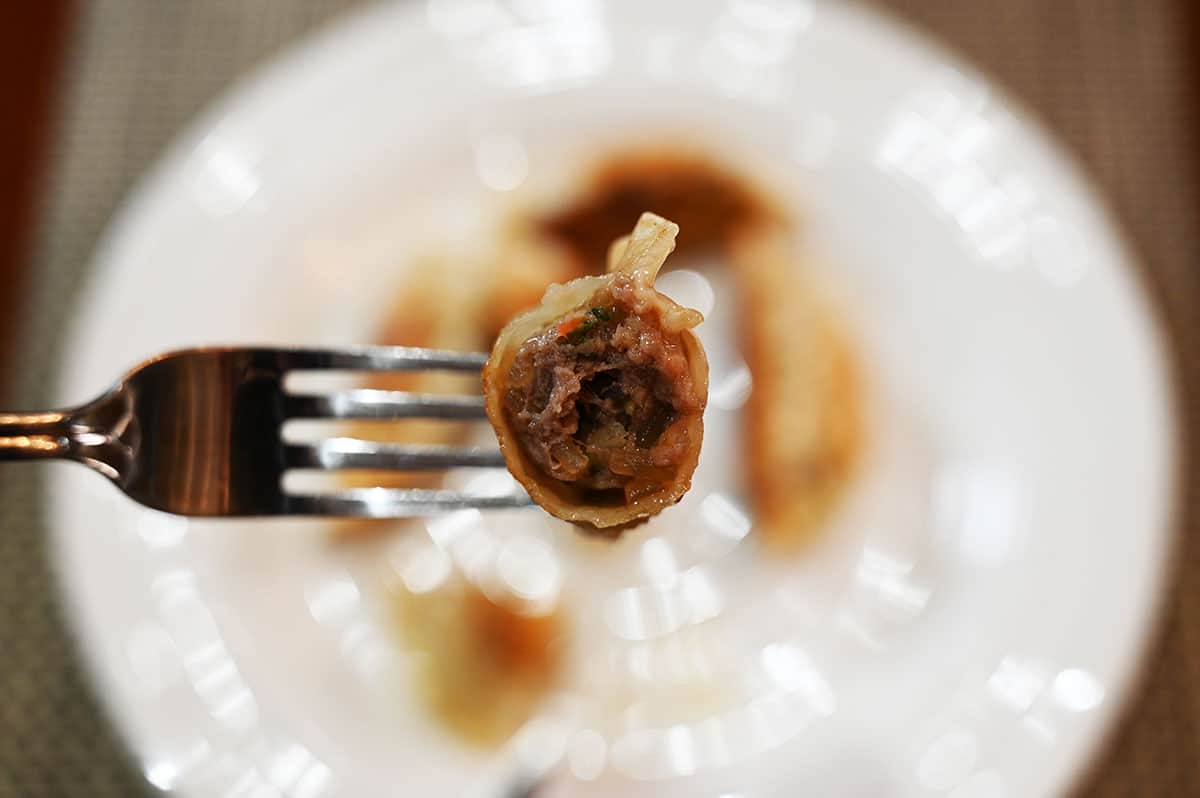 The ground beef mixture is encased in a delicious, thin, flour dough wrapping that becomes chewy and crispy in the fry pan depending on how long you cook them.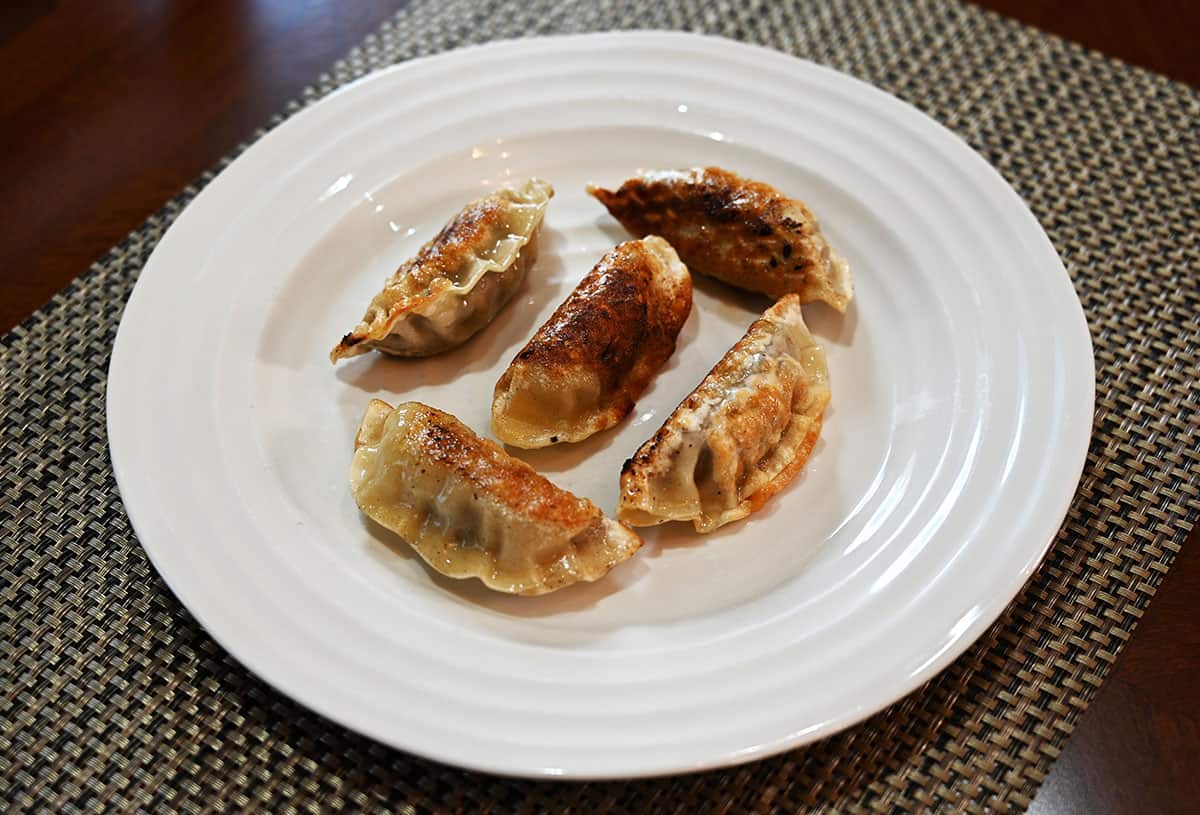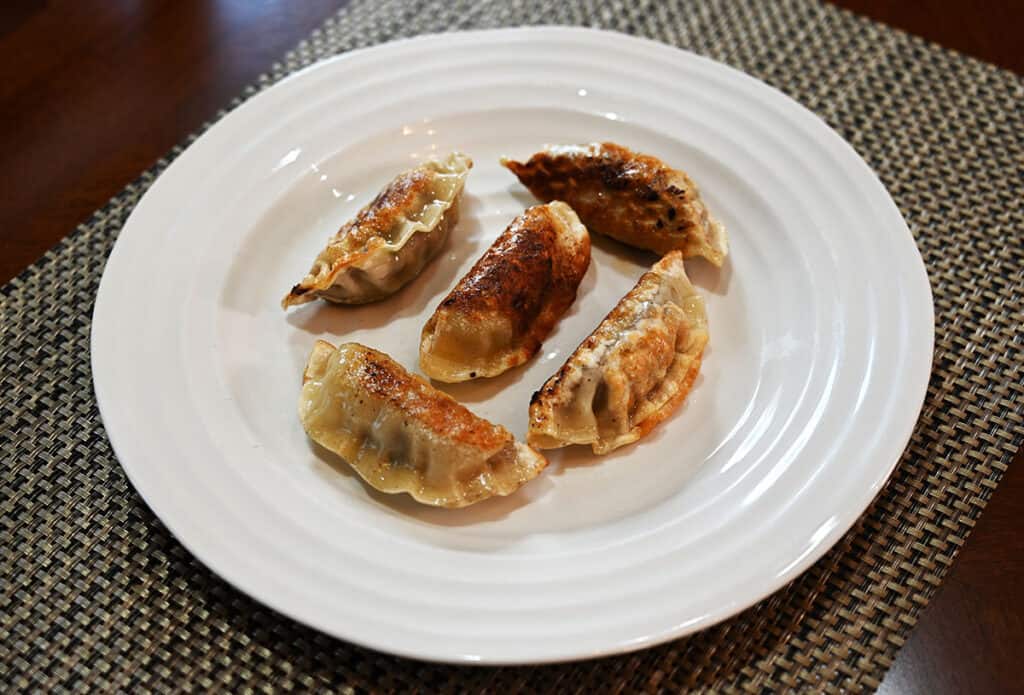 The beef bulgogi mandu is very flavorful and in my opinion, doesn't require any additional dipping sauce. They have a smoky, grilled flavor with a hint of spice. I taste flavors like soy sauce, garlic and sesame oil in the ground beef. The veggies in the dumplings include onion, carrot and cabbage but you can't really taste the veggies.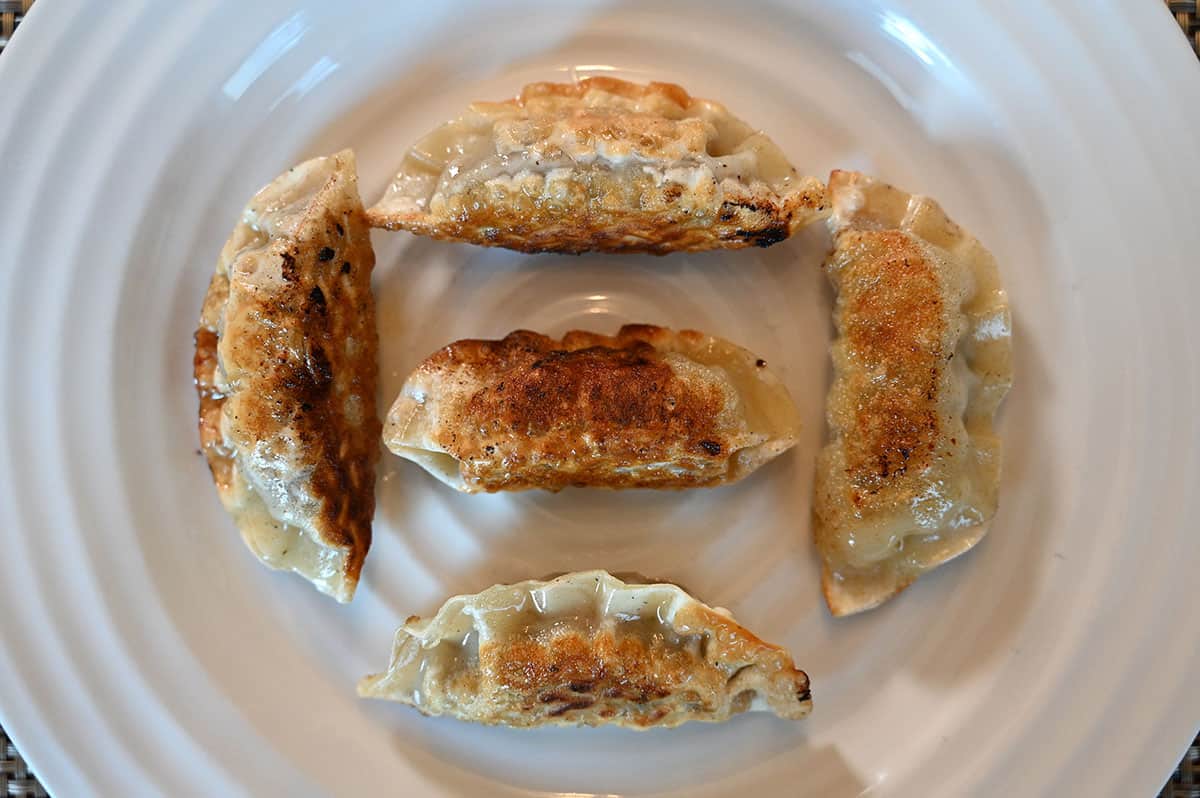 I'll mention that although these are really flavorful they're also super greasy. Cooking them in the frying pan creates quite a mess. I think the grease is probably most likely coming from the ground beef in the center as beef tends to be fattier.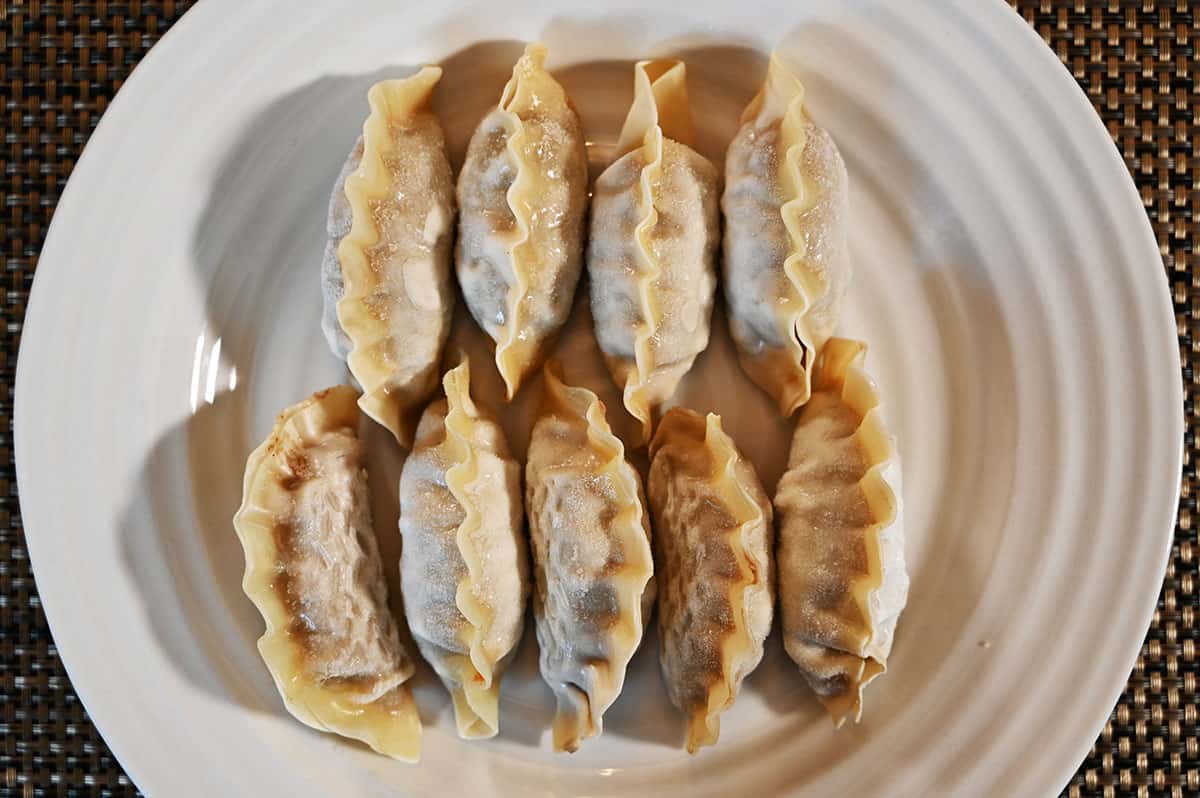 Cost
The three-pound bag of Bibigo Beef Mandu costs $15.99 Canadian.
They're not the cheapest frozen product, but I really wanted to try them out. In a restaurant, you might pay $15.99 Canadian for a plate of eight of these as an appetizer so buying them frozen at Costco is more reasonable.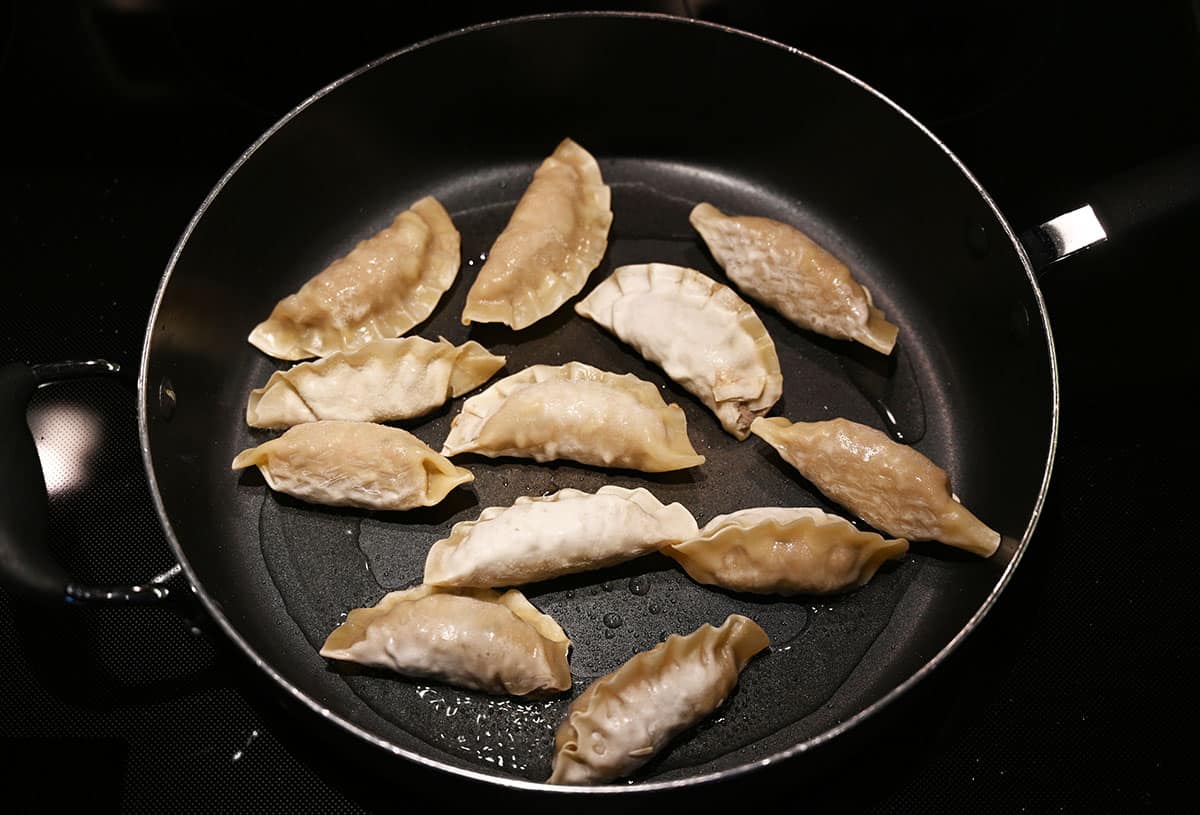 Convenience
The Costco Bibigio Bulgogi Beef Mandu come frozen and require pan frying to cook them. On the surface, that seems similar to other potsticker/dumpling products I've purchased from Costco, but I find these less convenient than some of those other dumplings. It's difficult to get them to even crispiness and golden brown color all over.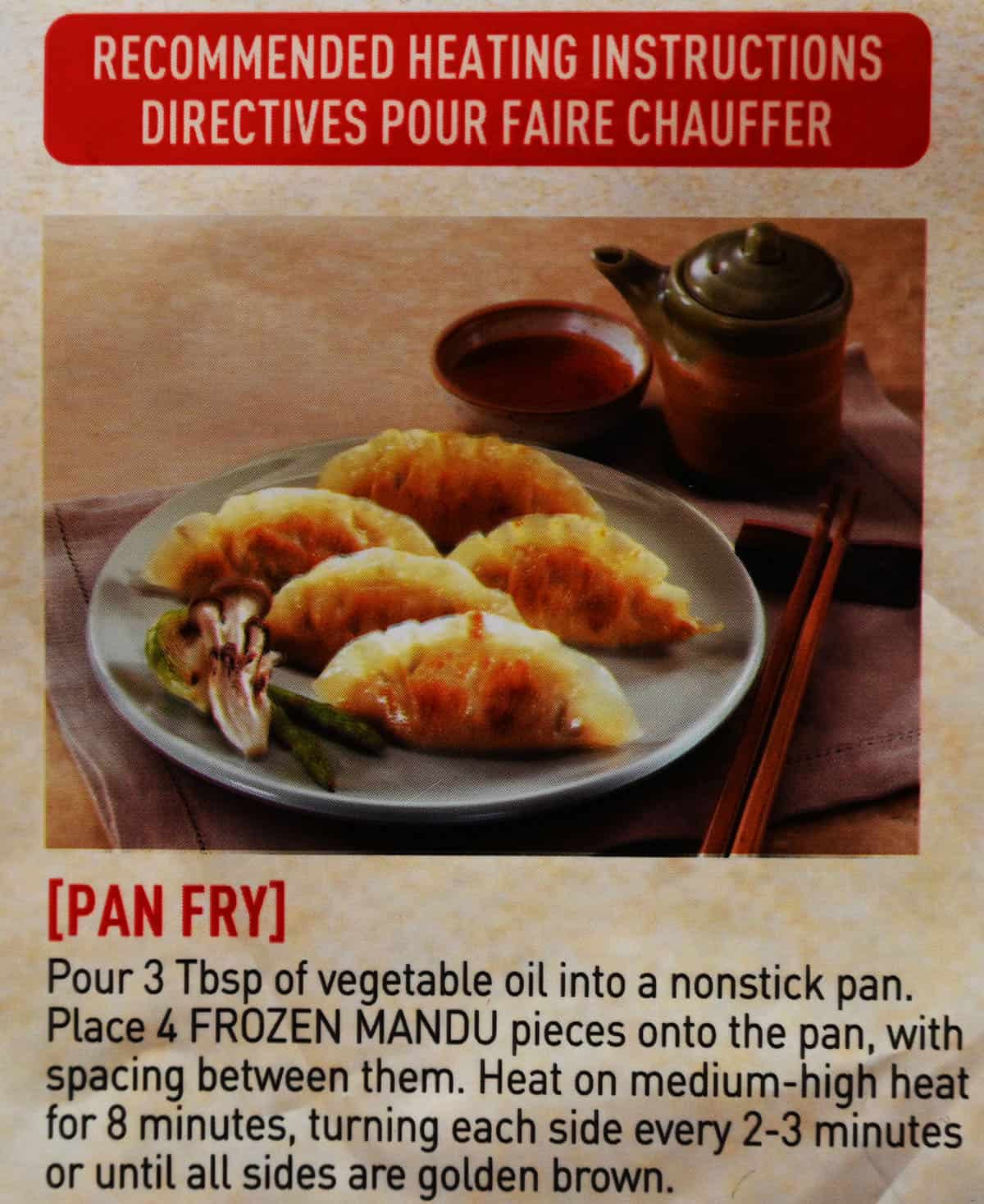 Cooking these always means my kitchen is going to be a mess because grease goes everywhere but doing them in an air fryer may solve that problem. The beef mandu needs to be kept frozen and the best before date is nine months from when I purchased them.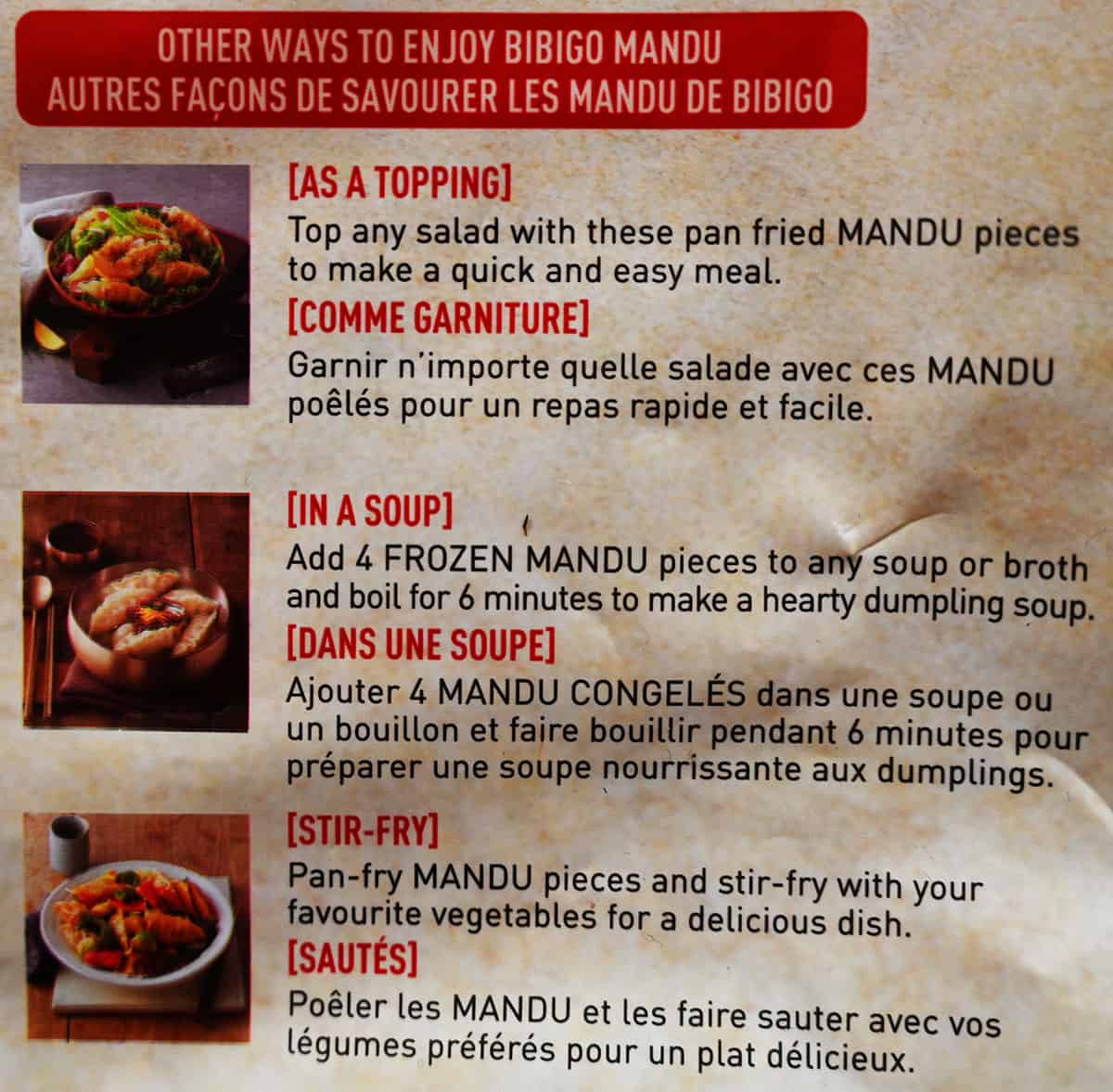 These make an awesome appetizer, snack or even dinner or lunch. As I previously said, I don't feel like these need an extra dipping sauce and they don't come with any sauce in the bag. However, you could definitely make your own dipping sauce for them or use your favorite sauce you already have.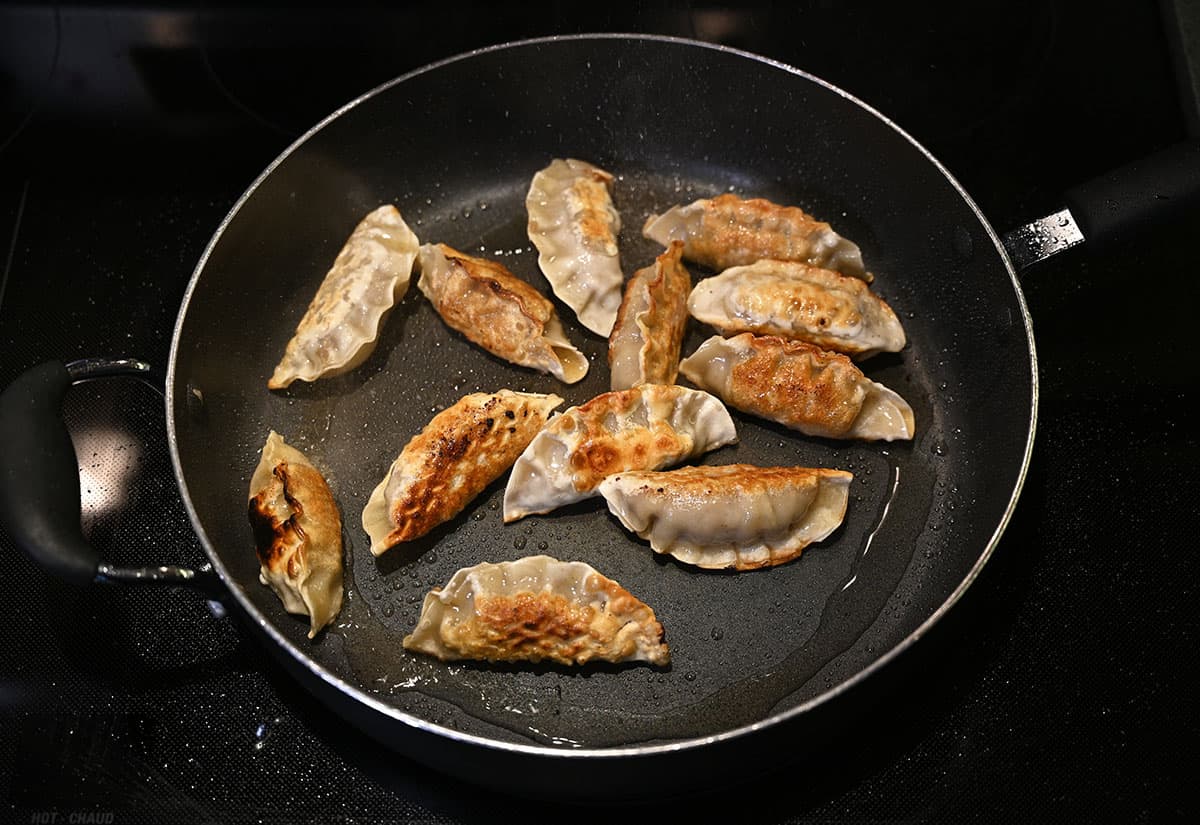 Nutrition
Calories
Six mandu contains 420 calories, 14 grams of fat, 51 grams of carbohydrates, two grams of fibre, eight grams of sugar, 23 grams of protein and 990 milligrams of sodium. I like how much protein six dumplings has, but they're unfortunately high in calories, fat and carbohydrates. They're extremely high in sodium as well!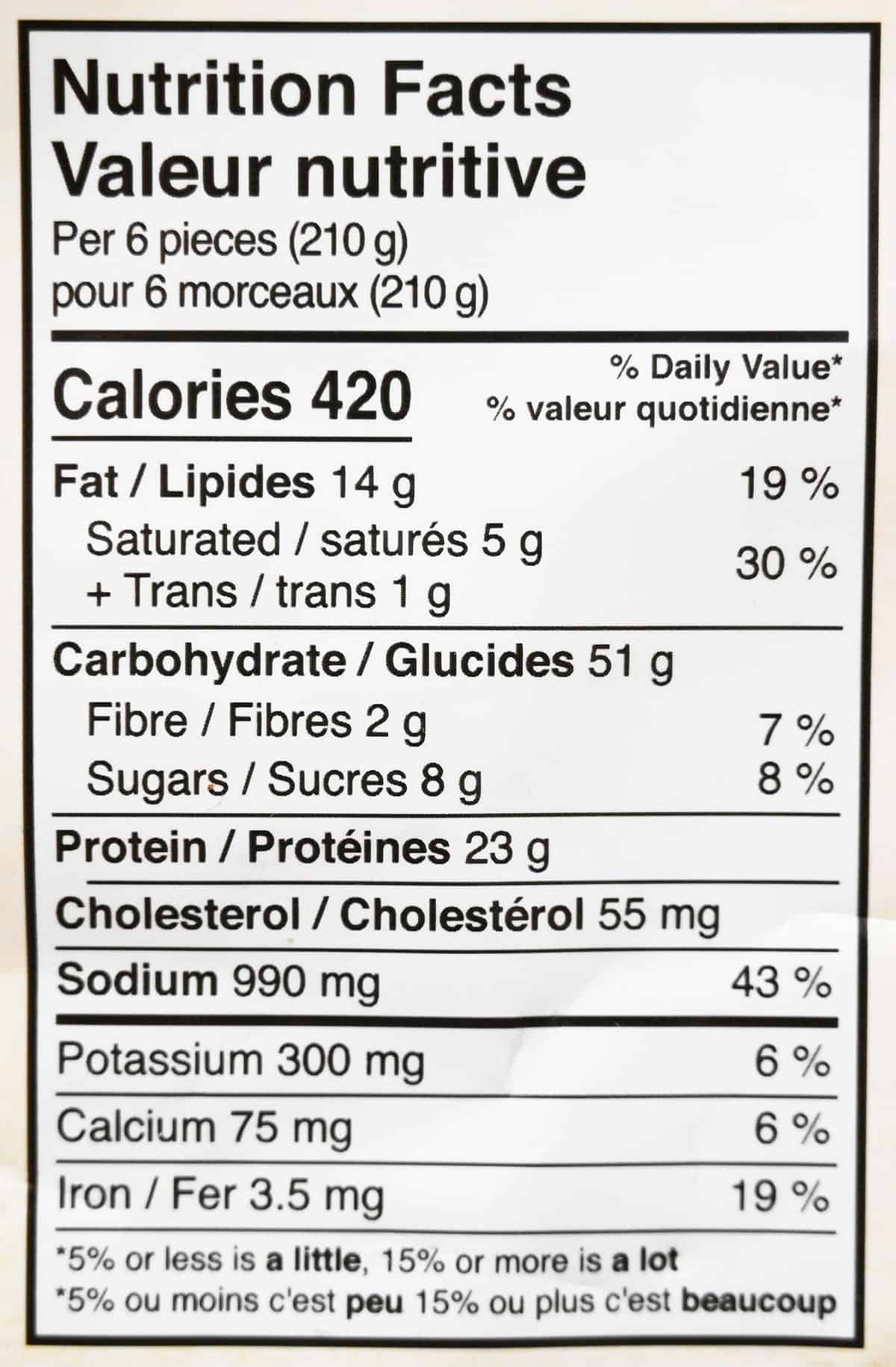 Ingredients
The Bibigo Bulgogi Beef Mandu contains wheat, soy, oat and sesame. The ingredients list is pretty typical and what I'd expect to see in a grocery store-bought dumpling. Obviously, when you make dumplings from scratch you know exactly what's going into the dumplings and can control the number of artificial ingredients and additives.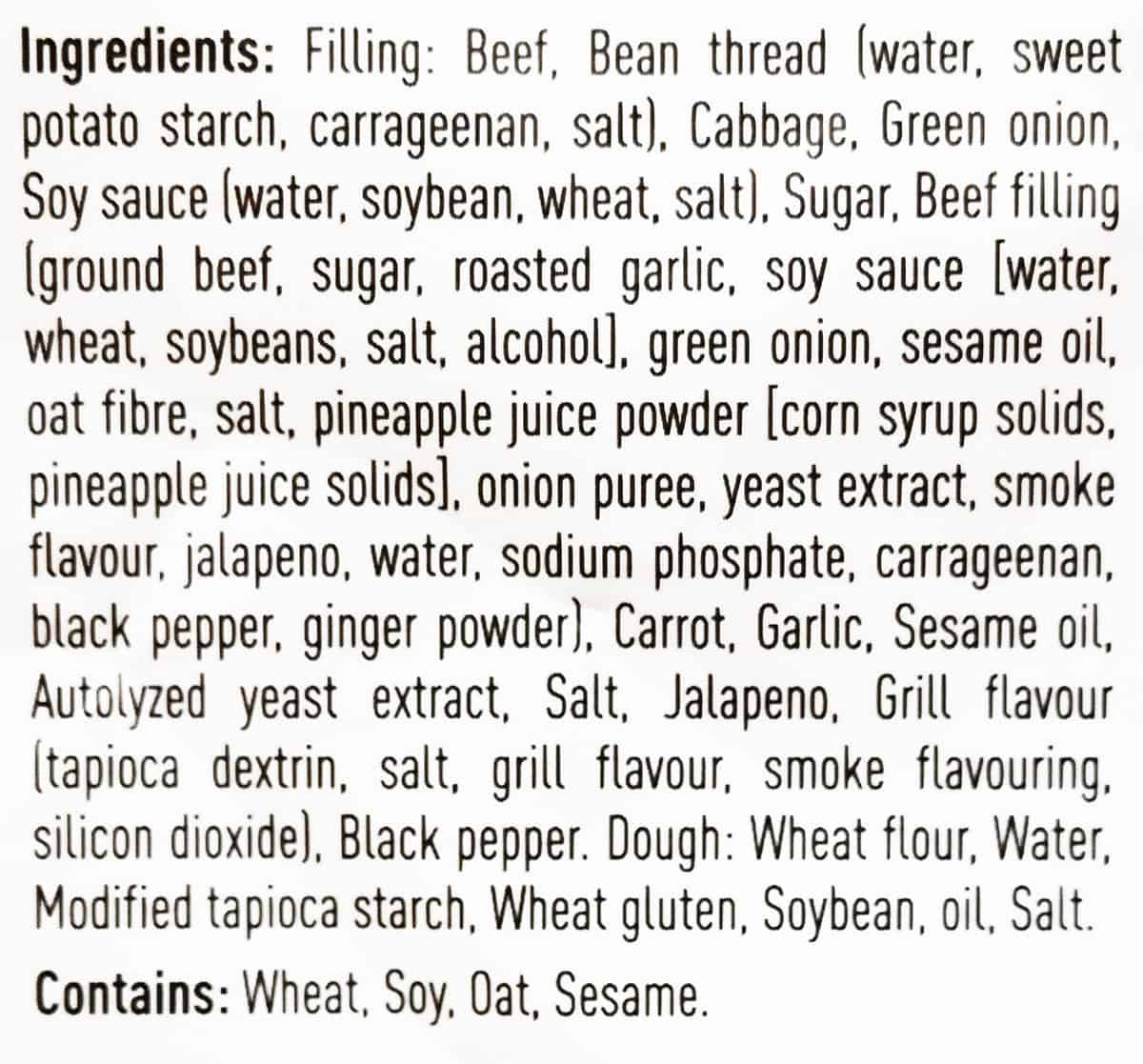 Scoring
Taste: 8.5/10
Cost: 7.5/10
Convenience: 5/10 They make sure a mess!
Nutrition: 3/10
Overall
Give it a try!
Aside from the grease, I enjoy the flavor of the Bibigo Beef Bulgogi Mandu. I wish they were a bit easier to pan-fry and weren't quite so messy, but it's nice to switch it up and have a beef dumpling dish rather than pork or chicken.
What do you think of the Costco Bibigo Bulgogi Beef Mandu?
---
Please note that this review was not paid for or sponsored by any third party. This product was purchased by Costcuisine for the purpose of producing this review. The opinions in this review are strictly those of Costcuisine. Costcuisine is not affiliated with Costco or any of its suppliers. In the event that Costcuisine receives compensation for a post from the manufacturer of a product or some other third party, the arrangement will be clearly disclosed (including where the manufacturer of a product provides Costcuisine with a free sample of the product).