Delicious, crispy potstickers!
Please note that this review was not paid for or sponsored by any third party. I purchased this product with my own money and the opinions in this review are strictly my own. I am not affiliated with Costco or any of its suppliers. I am just a fan of the company. I write these reviews to help my fellow shoppers.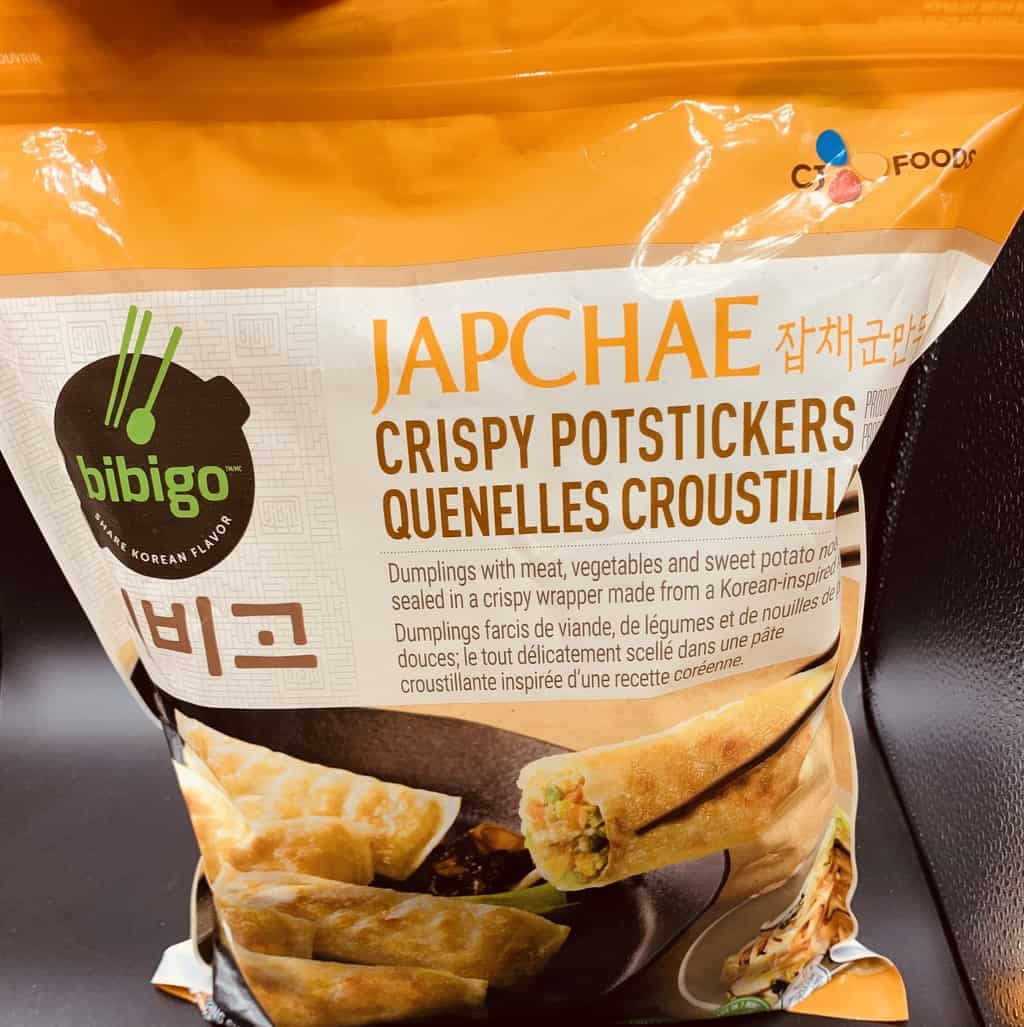 I am the potsticker QUEEN! If you want to see other gyoza/potstickers I've reviewed you can see my reviews here, here, here and here. If I see a potsticker from Costco I haven't tried I snatch them up right away to review. Last weekend while getting our winter tires put on at Costco I saw these new Bibigo Japchae Crispy Potstickers! Japchae means "mixed vegetables" but the Korean dish also usually always has translucent glass noodles made out of sweet potato starch.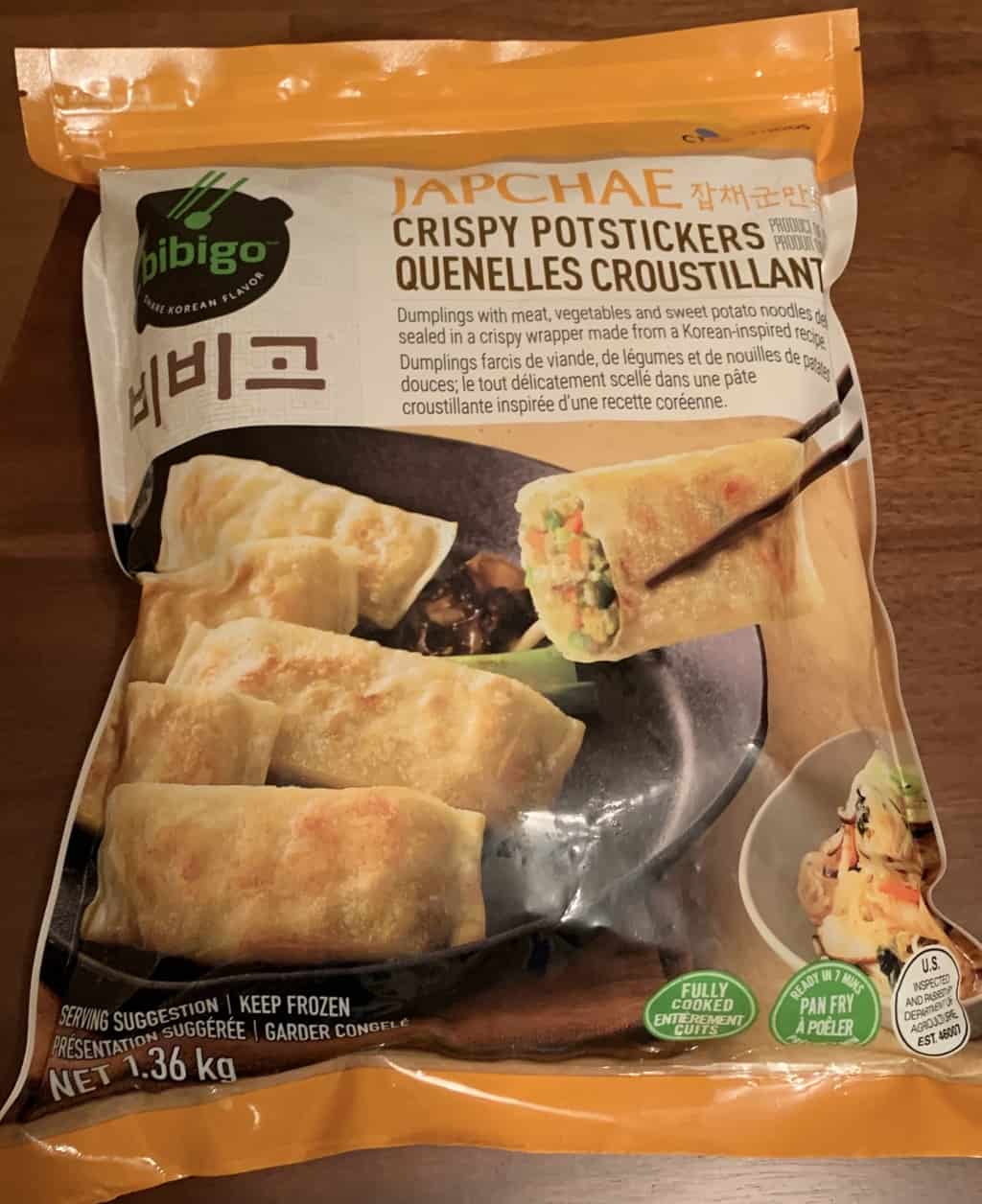 Taste
These are definitely different than other potstickers I've tried while still being quite similar in taste. They look a lot different, they're flatter and shaped into long rectangles. The filling is pork and beef, sweet potato noodles starch noodles, onion, cabbage, leek, carrot and green onion. The filling is seasoned well and you can taste a strong garlic flavor as well as hints of soy sauce. I'd appreciate a little bit more filling as there was a little bit of room for more filling in the potstickers but there's definitely no shortage of flavor. At first I was slightly disappointed that the Bibigo Japchae Crispy Potstickers didn't come with any additional sauce but my husband and I decided that the filling was flavorful enough. The outside of the potstickers did get moderately crispy in the pan but didn't look near as crispy as the ones of the packaging of the bag. Perhaps I didn't use enough oil! These definitely taste similar to other potstickers I've reviewed such as the Siwin Pork and Beef Potstickers.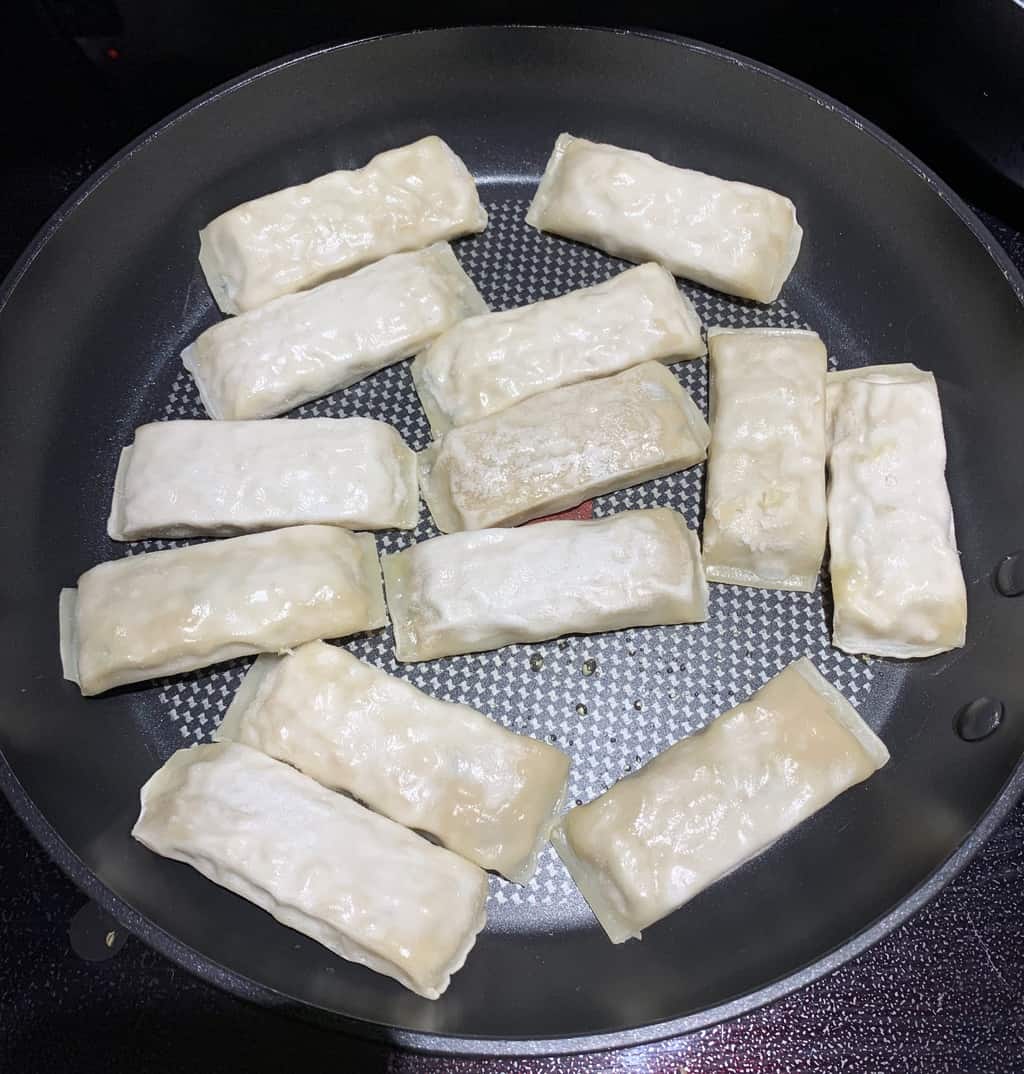 Cost
There's roughly 47 potstickers in the 1.36 kg bag (give or take a few) and I paid $12.99 Canadian for the bag which was the regular price. You can buy bags of potstickers that have more potstickers in the bag for about the same cost so the price isn't the cheapest but isn't at all unreasonable.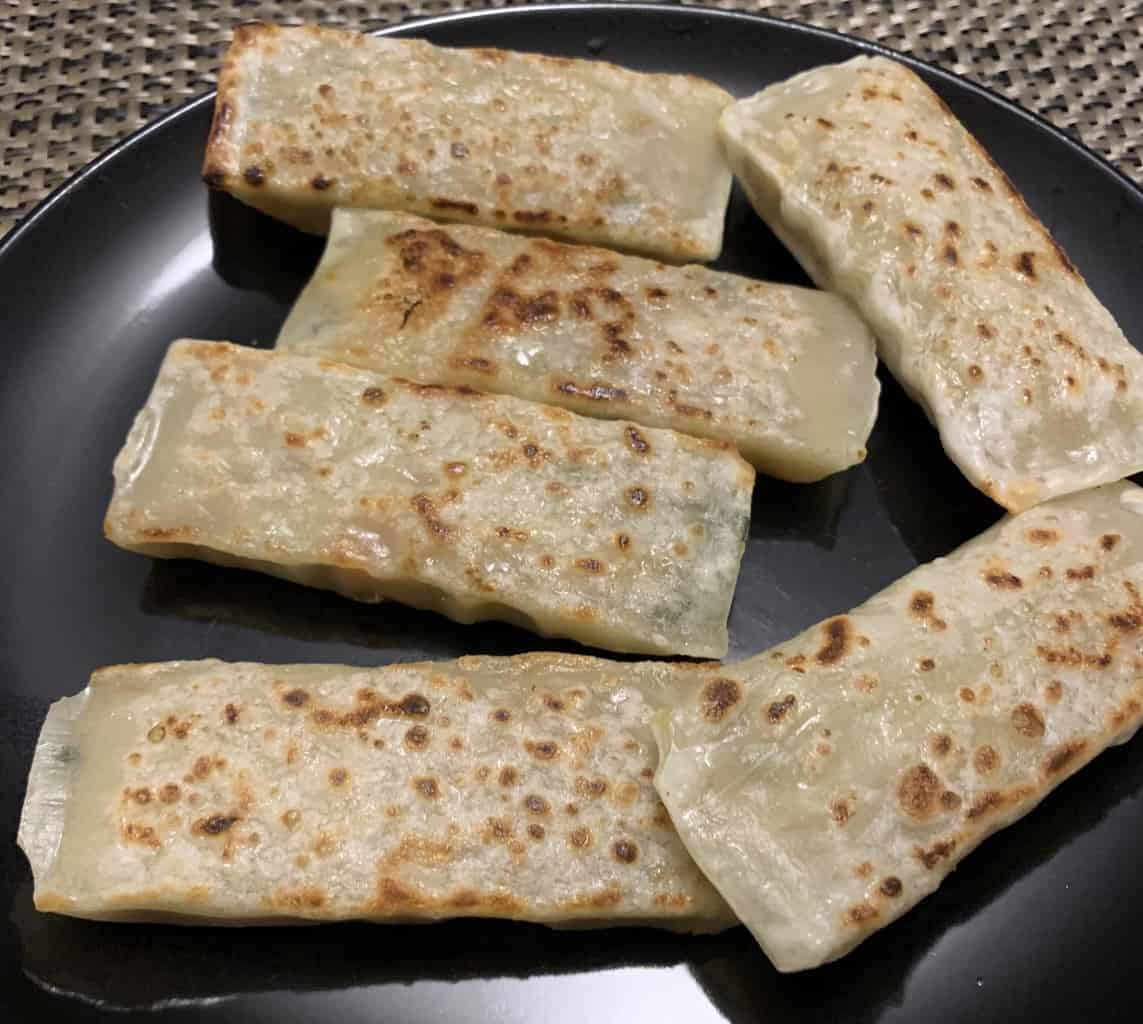 Convenience
These come frozen so you do have to cook them! You can choose to either microwave the potstickers or pan fry them. I chose to pan fry them which only took about 7 minutes in the pan with a bit of oil! Next time I will try microwaving them as I'm curious to see if they get crispy in the microwave. These are great as an appetizer or a snack or even to bring to work for lunch.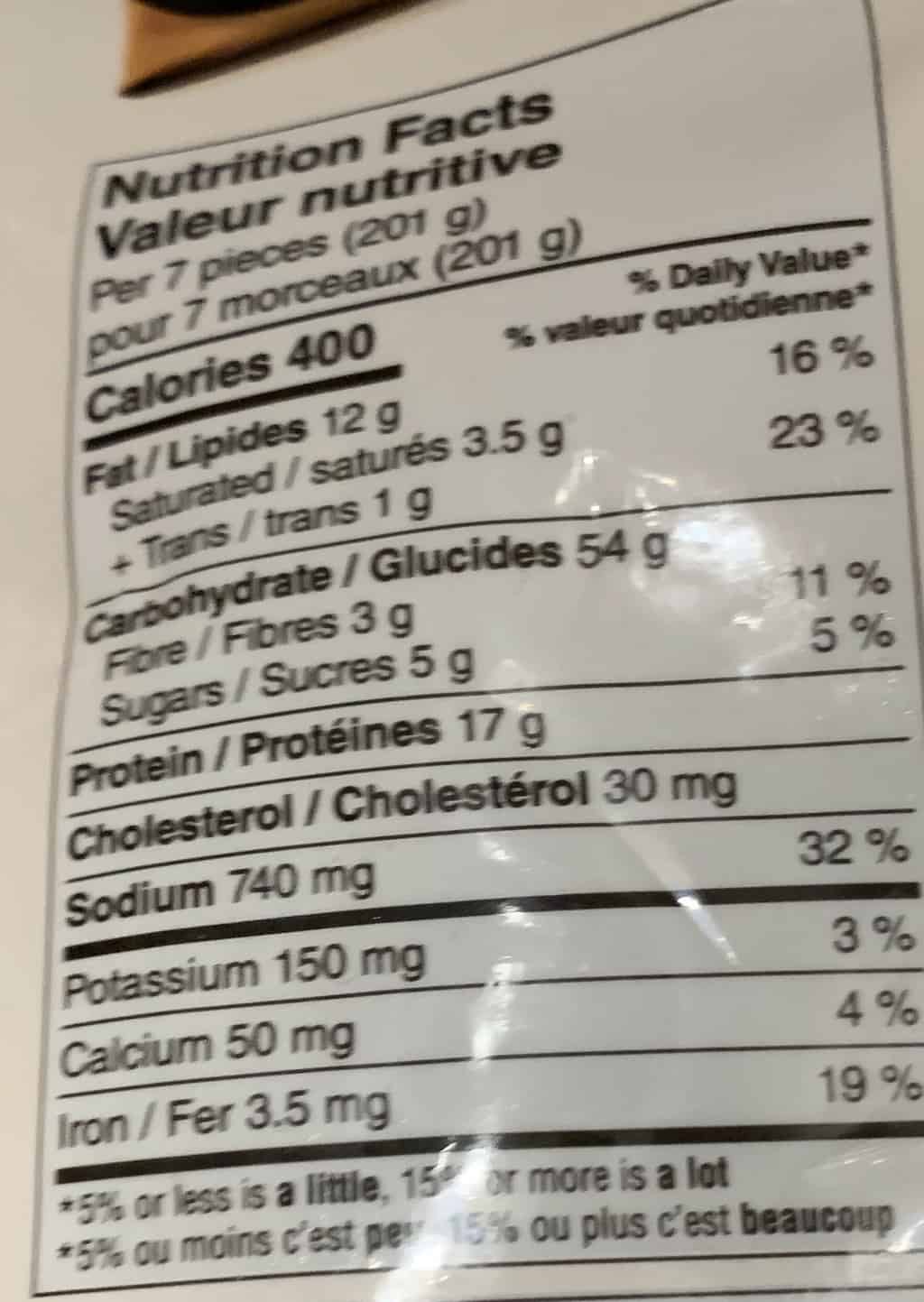 Nutrition
The potstickers contain wheat and soy. Seven potstickers is 400 calories, 12 grams of fat, three grams of fibre, five grams of sugar, 17 grams of protein and 740 mg of sodium. Maybe they're a little high in the sodium department but for seven potstickers that's not a huge amount of calories or fat! Four of these would fill me up. The ingredients list is also pretty straight forward with ingredients I am familiar with.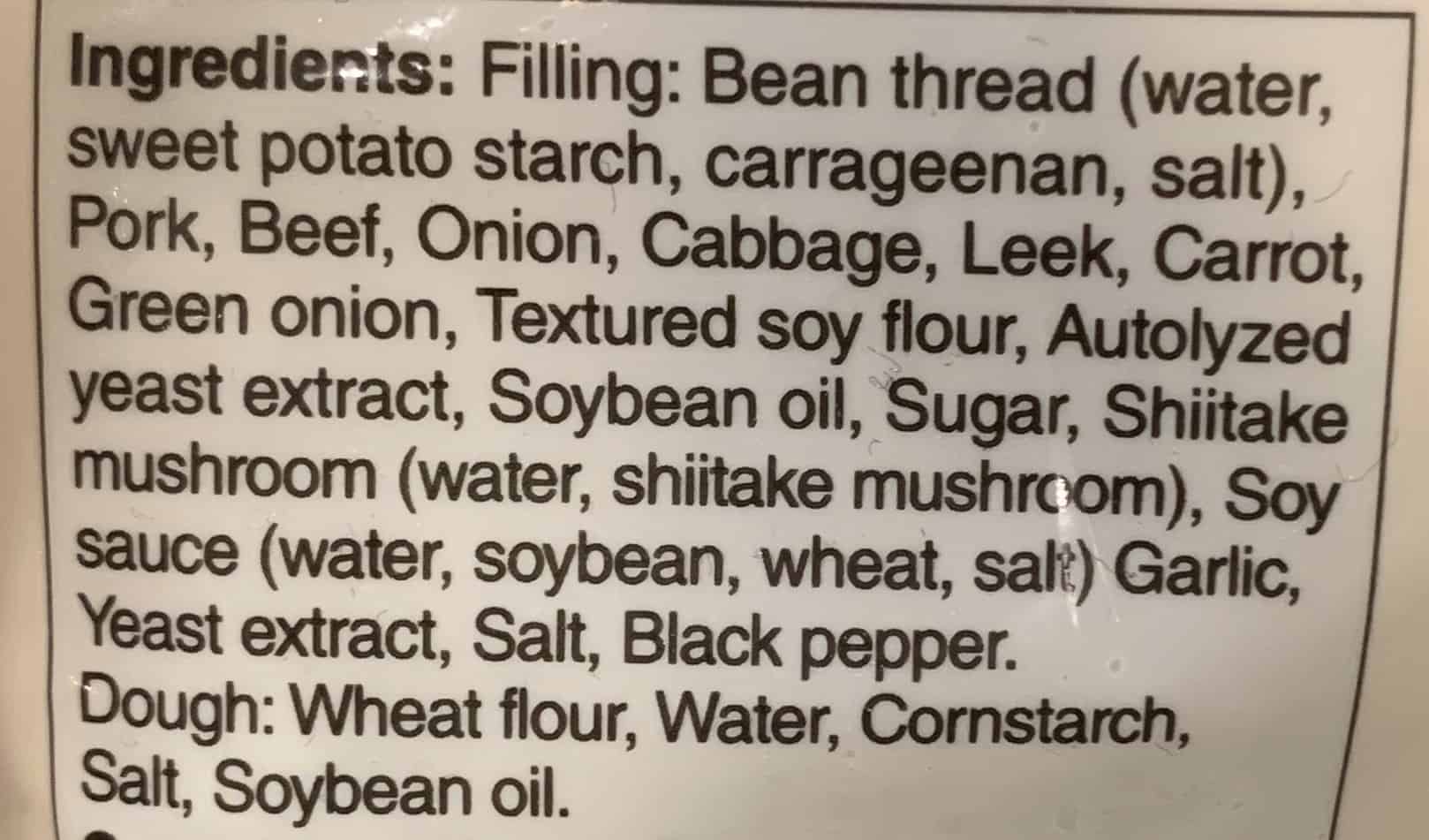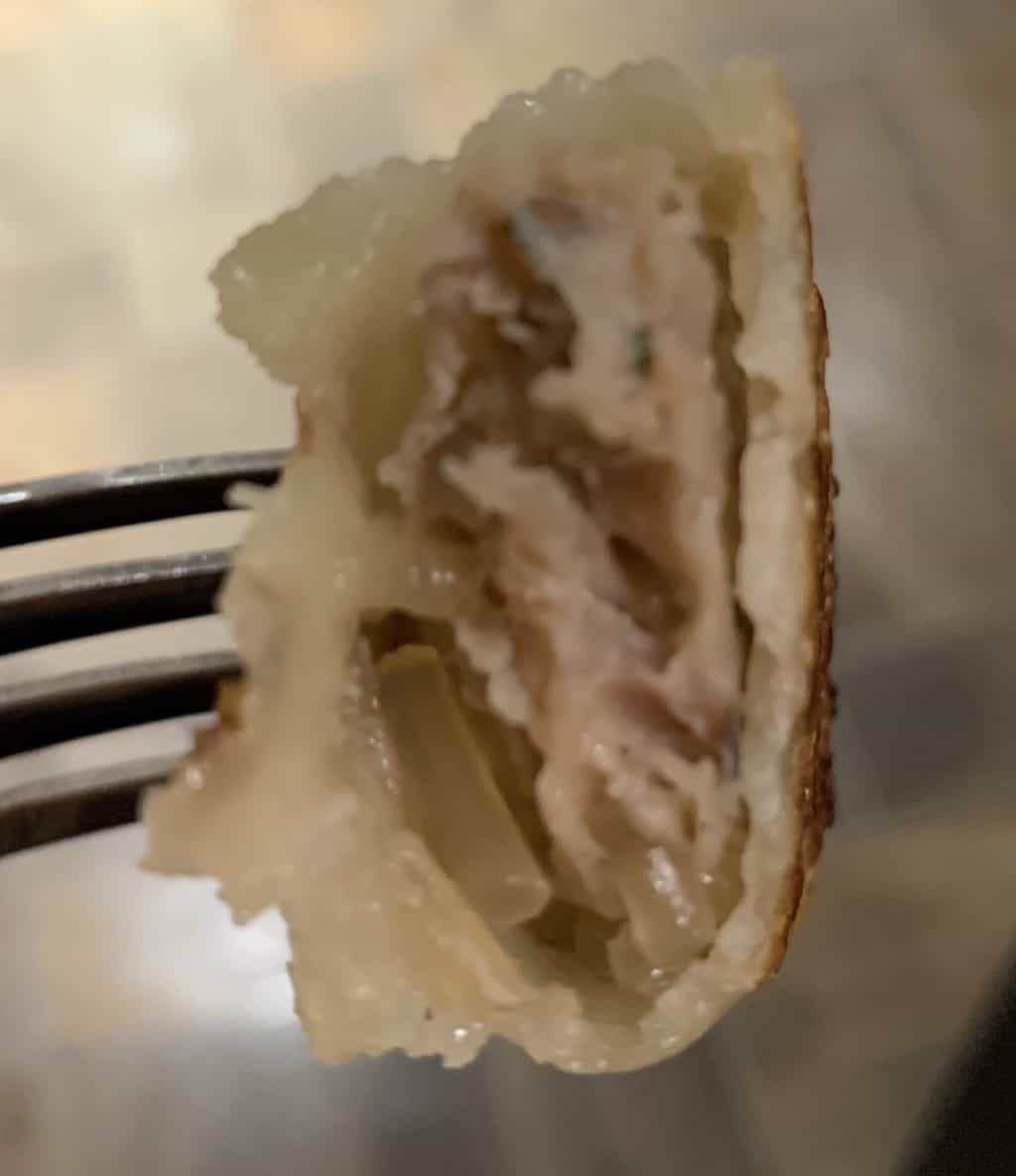 I would definitely buy these again but by the next time I go to Costco they'll probably have another new kind of potsticker I need to try!
Taste: 8/10
Cost: 7/10
Convenience: 8.5/10
Nutrition: 6/10
What's your favorite kind of potsticker from Costco? Would you try these?