Soup dumplings from Costco – delicious, savory, soft, flavorful authentic Chinese Dumplings!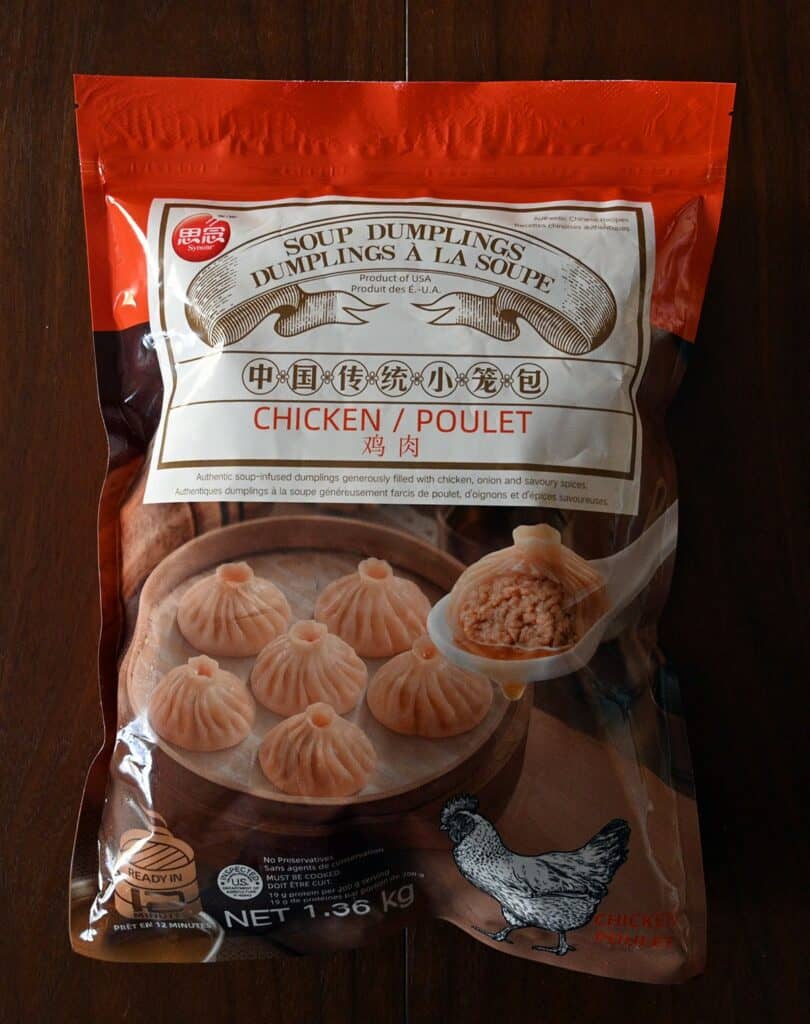 Today I'm reviewing the Costco Synear Soup Dumplings! If you don't already know I basically have tried all of the dumplings, gyoza and potstickers available at Costco and these Synear soup dumplings are new to my Costco so I decided to pick them up to review.
Similar products to these soup dumplings from Costco are the Bibigo Steamed Dumplings, Costco Sum-m! Chicken Gyoza Dumplings, Bibigo Beef Bulgogi Mandu, Bibigo Japchae Crispy Potstickers and the Minh Pork and Vegetable Egg Rolls.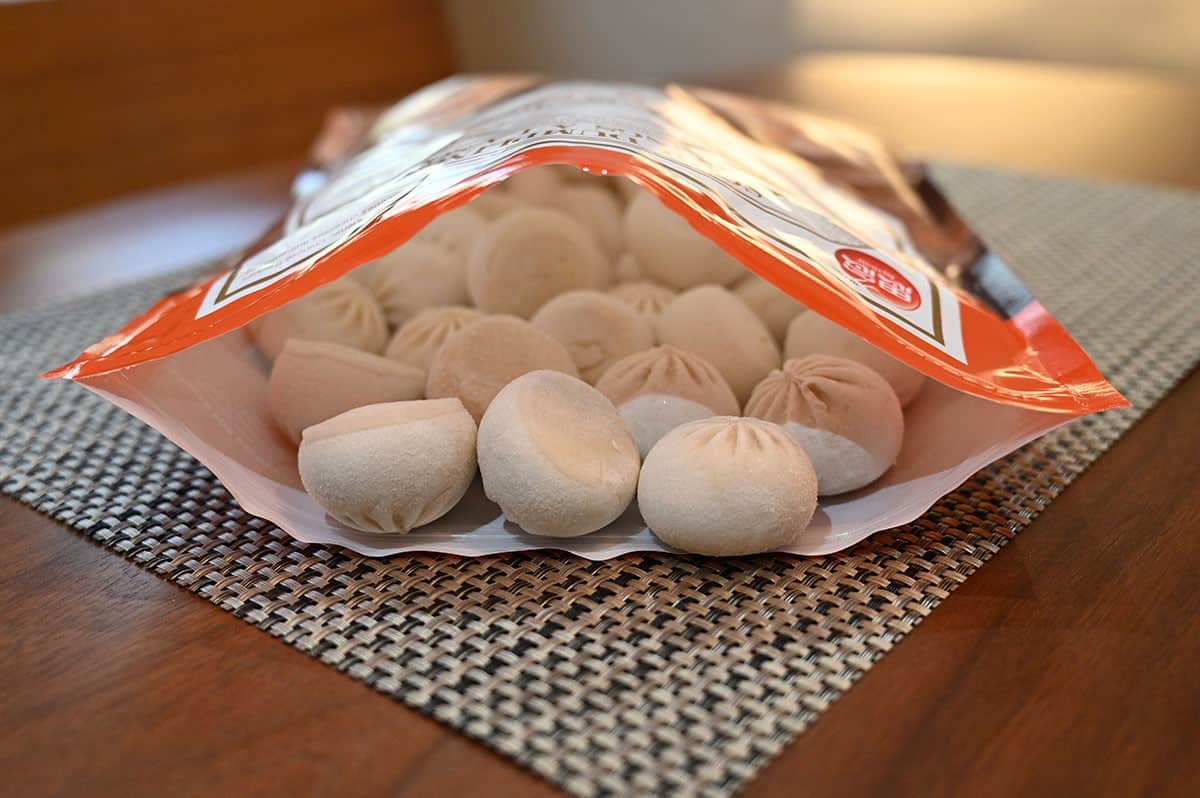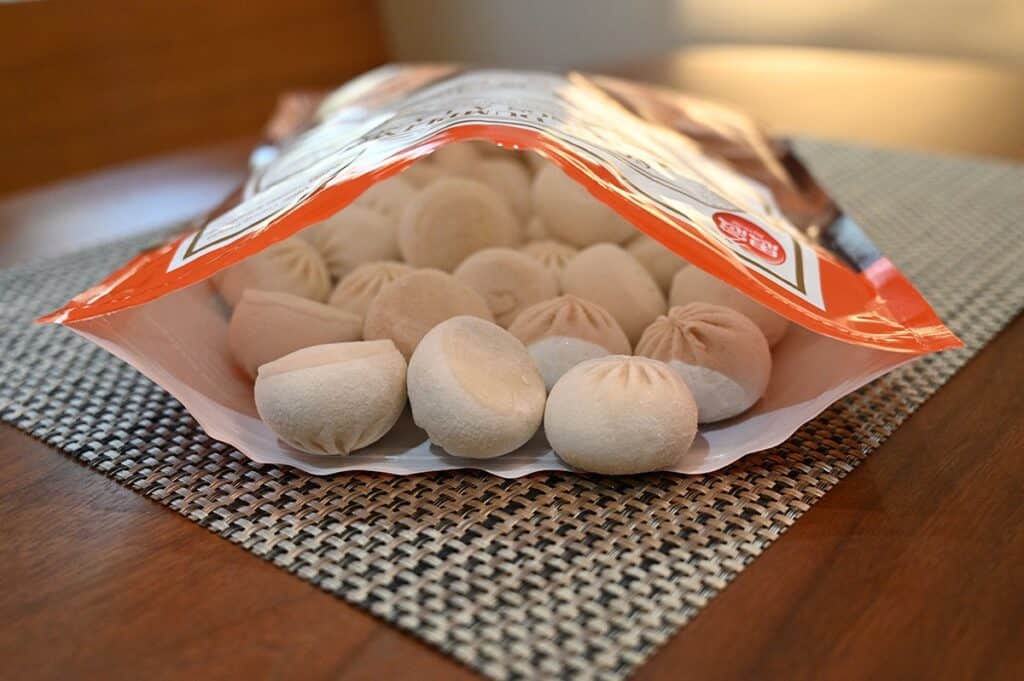 Location in Store
You can find these soup dumplings in the freezer section and the item number is 8888123.
Taste
Ahhh these are so delicious and amazing! Definitely one of the best dumplings I've tried from Costco for sure. There's a generous amount of super flavorful chicken and onion filling in each dumpling that's seasoned to perfection.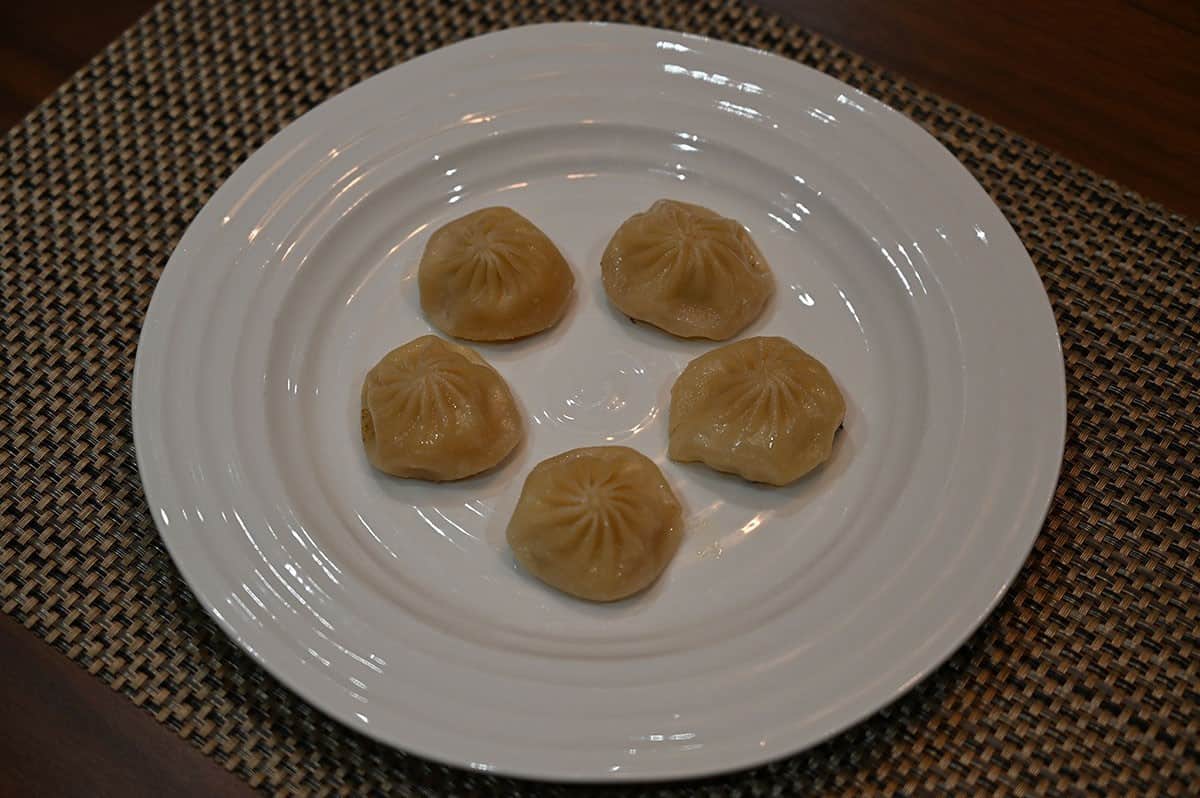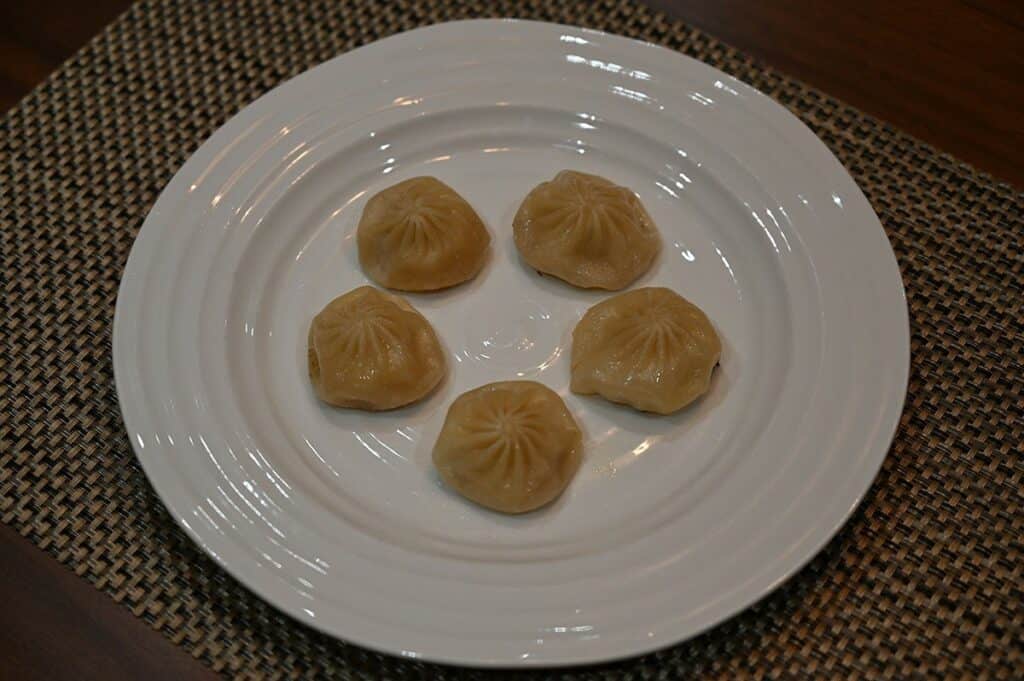 Using the pan-fry skillet method on the bag the dumplings turned out golden crispy on the bottom and pillowy soft on the top. The dough isn't too thick and is a little delicate so you have to be careful when removing them from the skillet.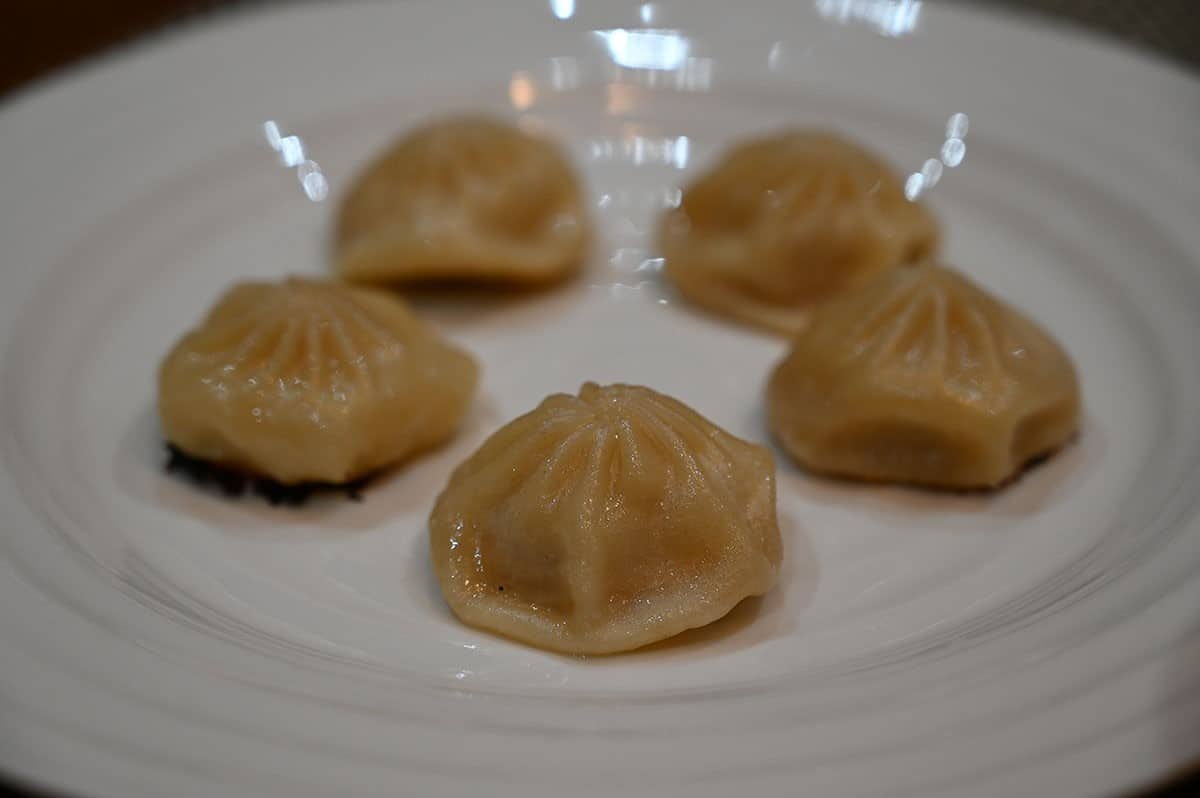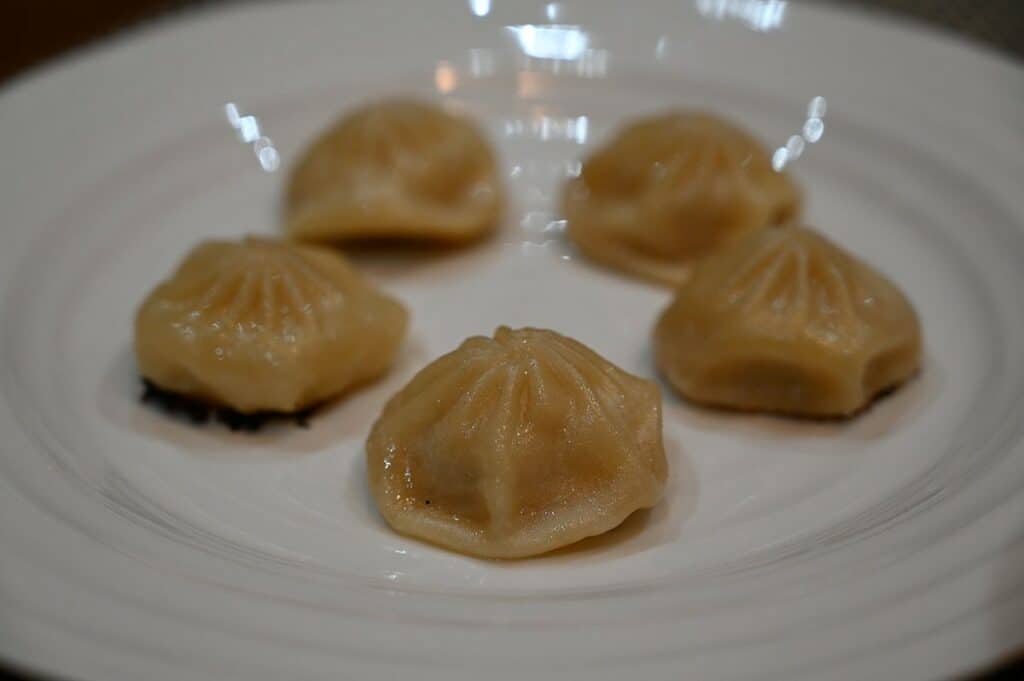 At first, I was a bit disappointed that these didn't come with any dipping sauce but after trying them my husband and I both agreed that they don't need any additional dipping sauce, they're super tasty on their own and bursting with flavor.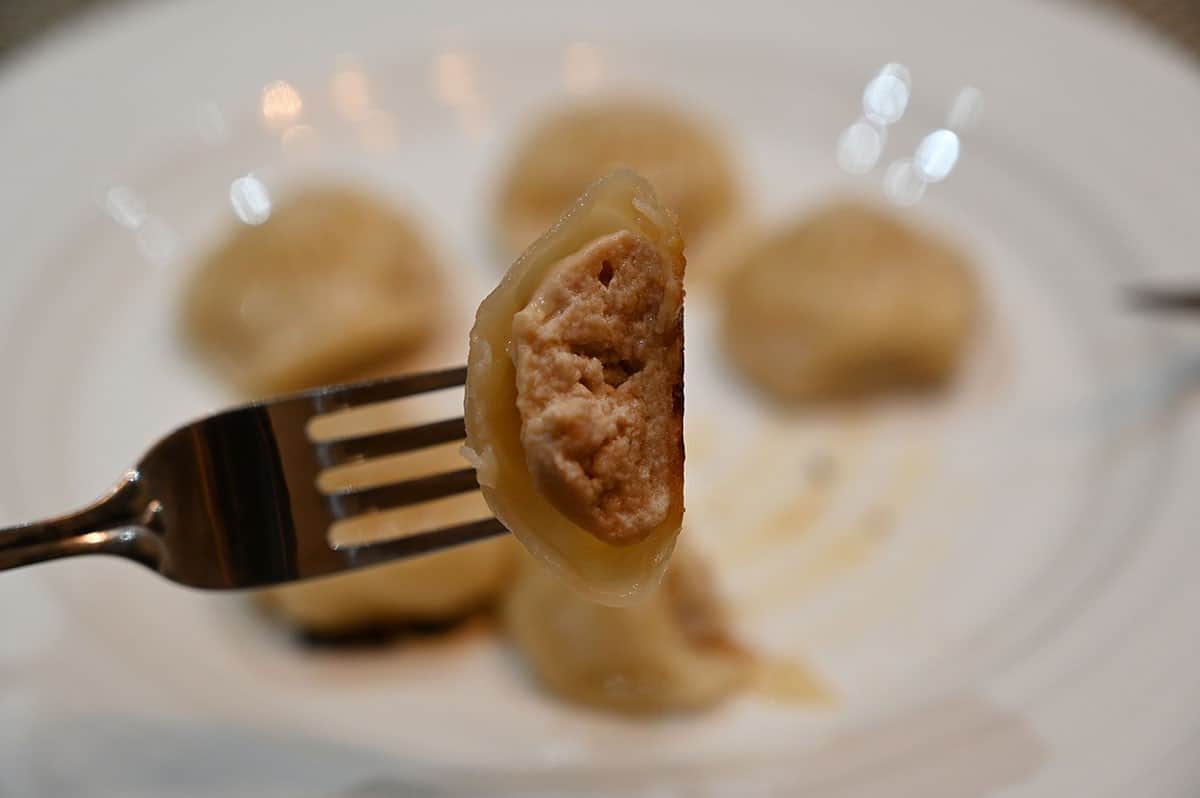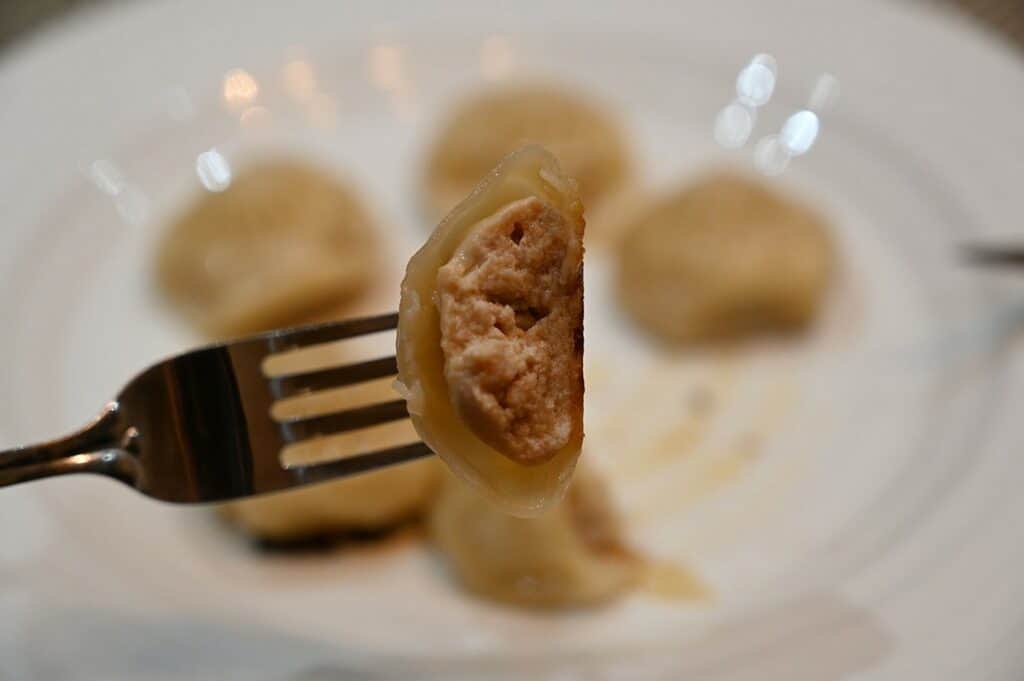 Cost
I paid $14.99 Canadian for the 1.36 kg bag of dumplings. Which isn't bad considering how good these are!


Convenience
The best before date on the soup dumplings from Costco is almost a year from the date I purchased the dumplings. The dumplings need to be kept frozen and are a product of the USA.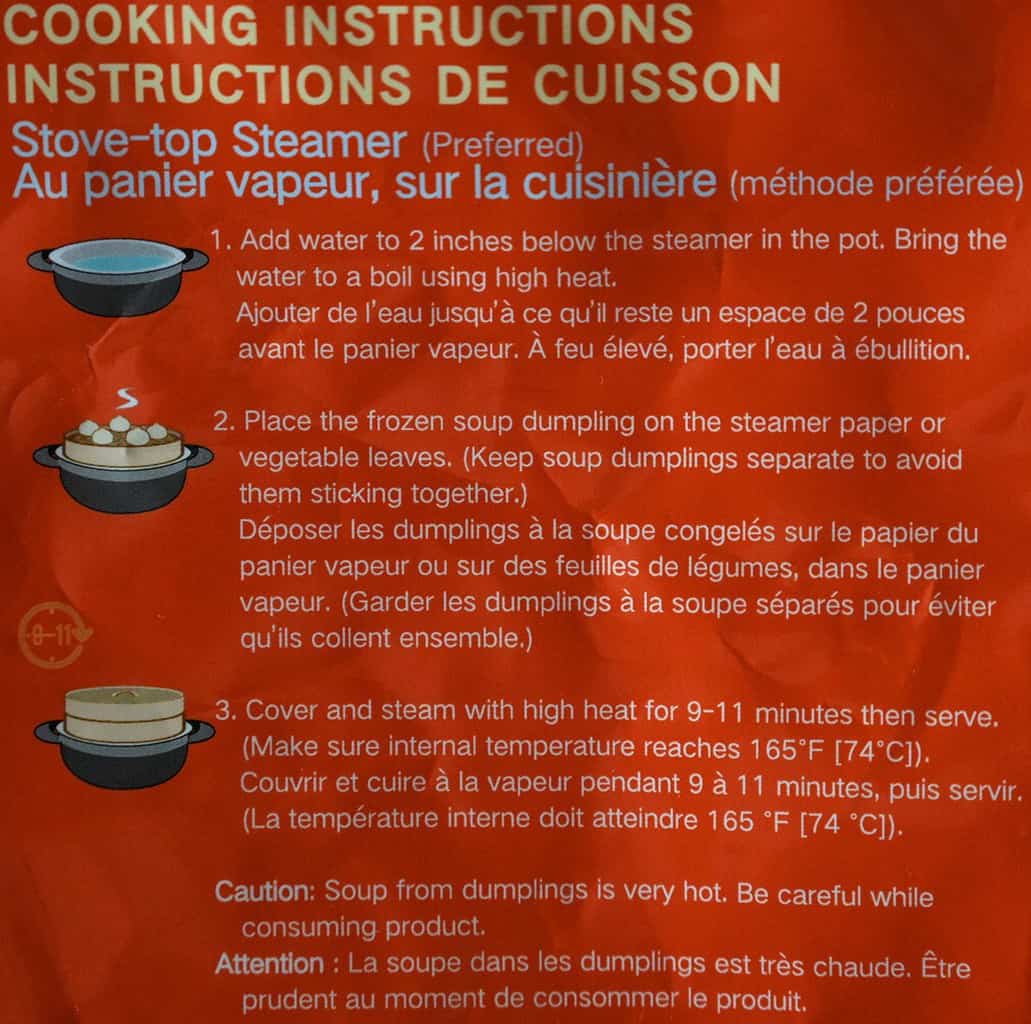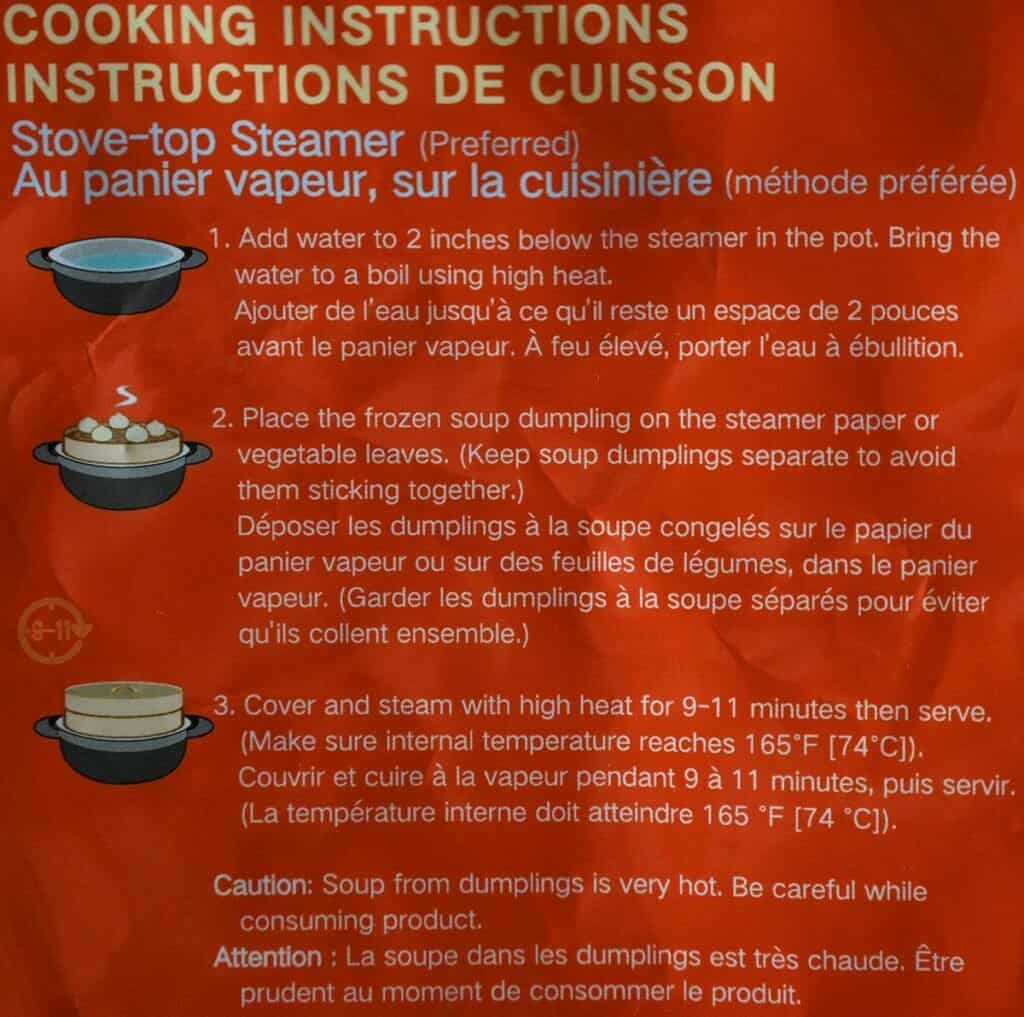 The bag has cooking instructions to cook the dumplings. You can pan-fry the dumplings in a skillet or use the stove top steamer method. I used the skillet method and they became golden brown on the bottom quite quickly and steamed really well. Sean even commented that I had done a good job cooking the dumplings!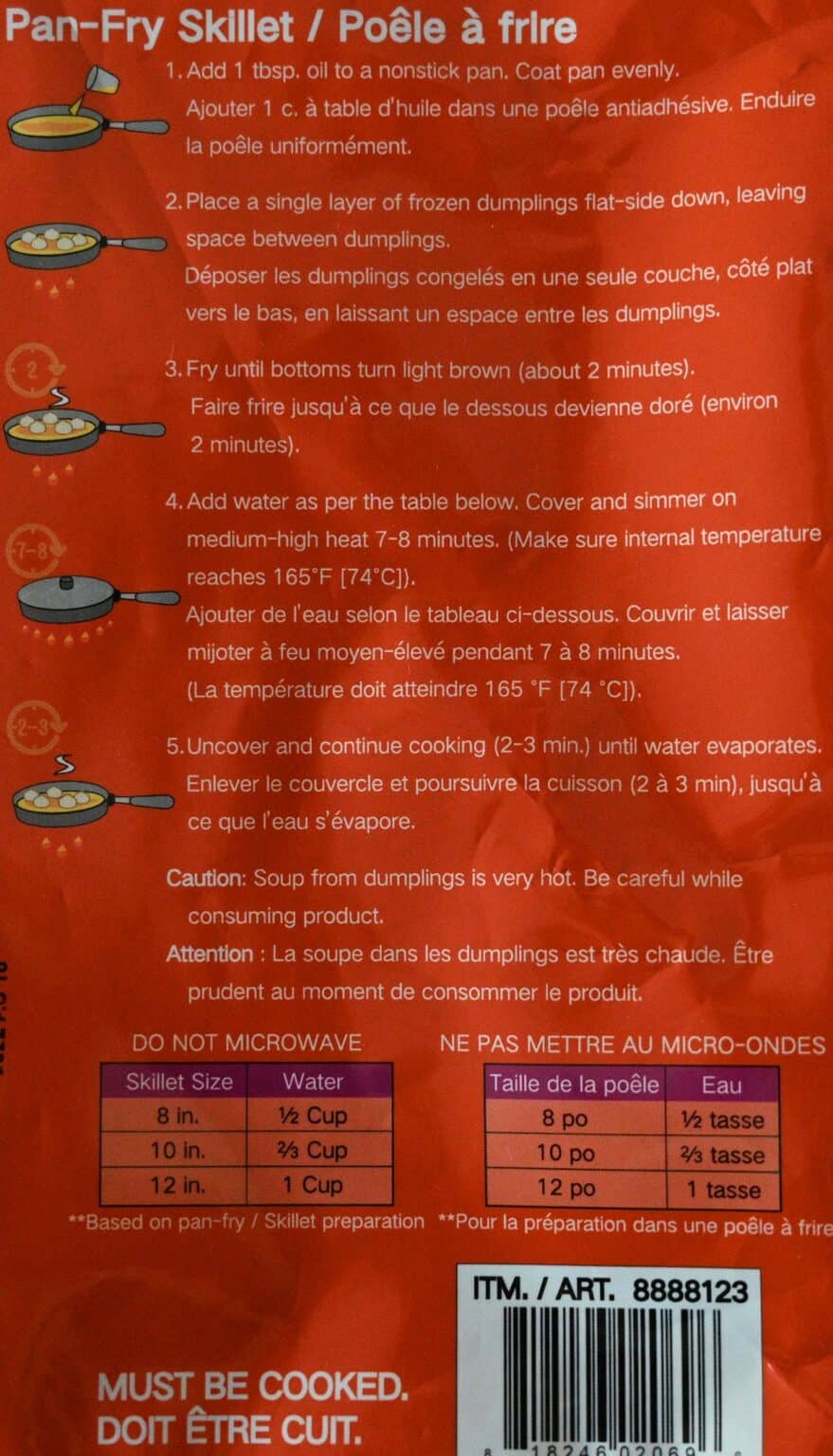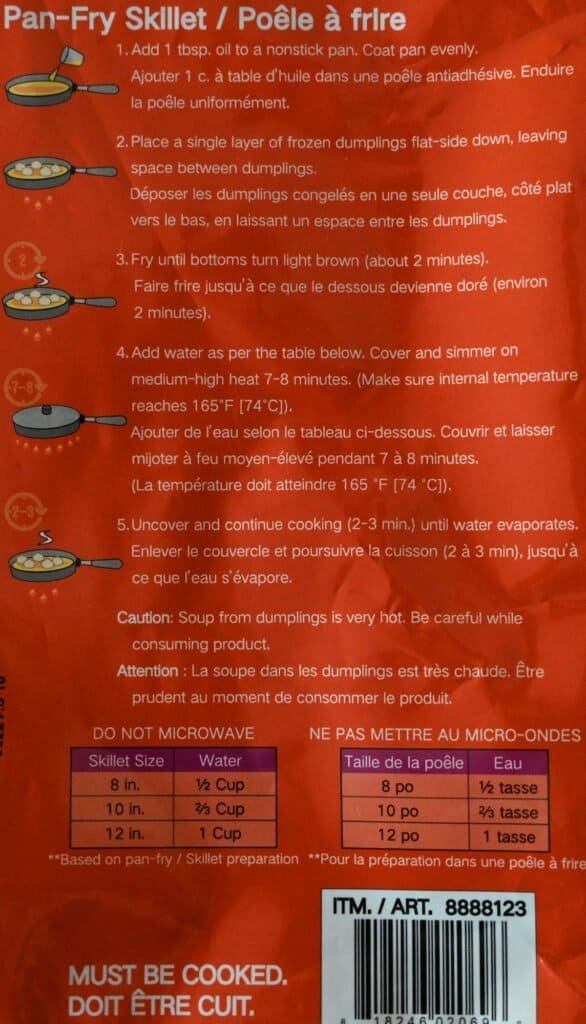 These Costco soup dumplings are a great appetizer or could even be an entree. We had them as our main dinner with a salad and I was satisfied! I ate about seven or eight and was full.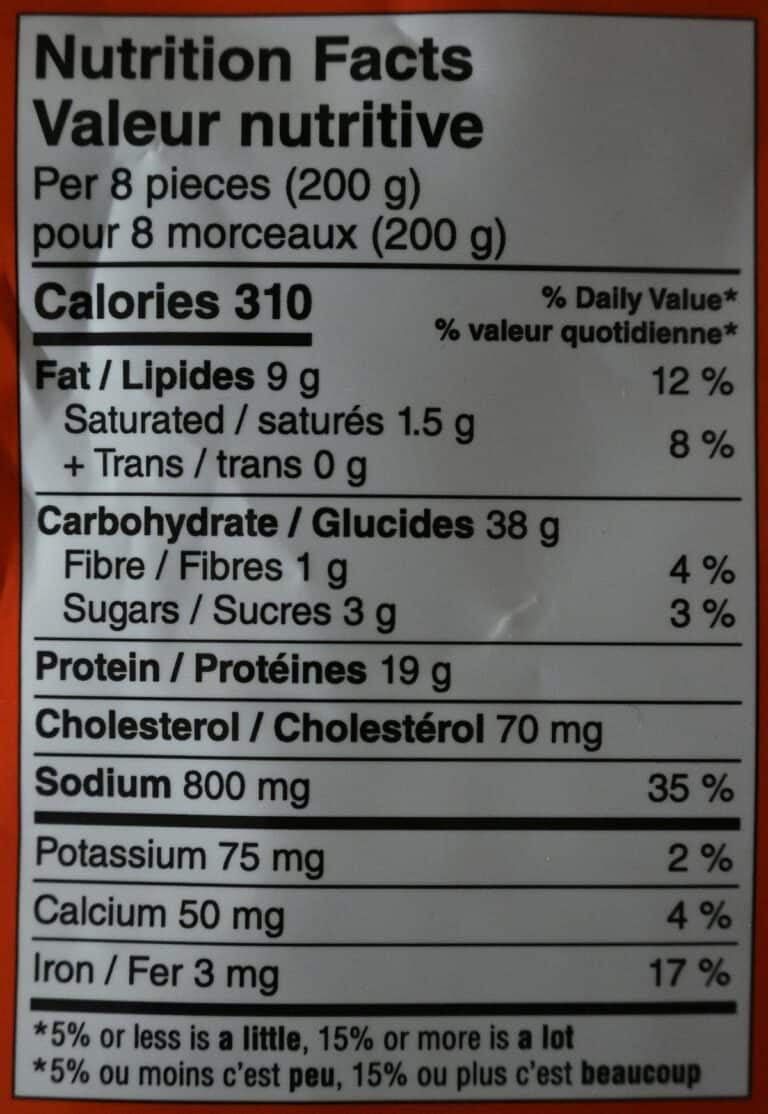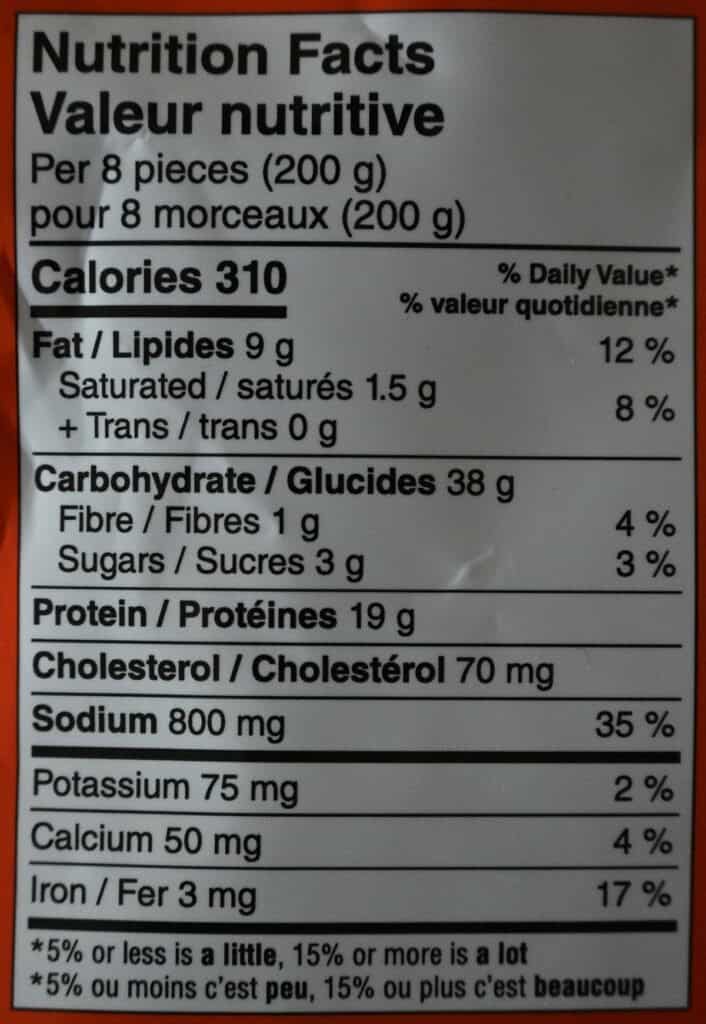 Nutrition
Calories
Eight Costco Synear Soup Dumplings is 310 calories, nine grams of fat, 38 grams of carbohydrates, one gram of fibre, three grams of sugar, nineteen grams of protein and 800 mg of sodium. That's actually not that many calories and fat but it is quite a bit of sodium! I actually felt pretty full after eating seven or eight dumplings for dinner.


Ingredients
I'm loving the ingredients list, there's no preservatives and the ingredients are all things I recognize and know what they are! The delicious filling is chicken with onion so these don't have any pork. They're dairy-free but not gluten-free or vegetarian.
Scoring
Taste: 9.5/10
Cost: 8/10
Convenience: 7/10
Nutrition: 7/10
Overall
Must buy!
These Synear Soup Dumplings from Costco are super super good and I would definitely repurchase them, I look forward to finishing the ones in my freezer!
Have you tried these? What did you think of them?
---
Please note that this review was not paid for or sponsored by any third party. This product was purchased by Costcuisine for the purpose of producing this review. The opinions in this review are strictly those of Costcuisine. Costcuisine is not affiliated with Costco or any of its suppliers. In the event that Costcuisine receives compensation for a post from the manufacturer of a product or some other third party, the arrangement will be clearly disclosed (including where the manufacturer of a product provides Costcuisine with a free sample of the product).