Crisp, flaky and delicious!
Please note that this review was not paid for or sponsored by any third party. I purchased this product with my own money and the opinions in this review are strictly my own. I am not affiliated with Costco or any of its suppliers. I am just a fan of the company. I write these reviews to help my fellow shoppers.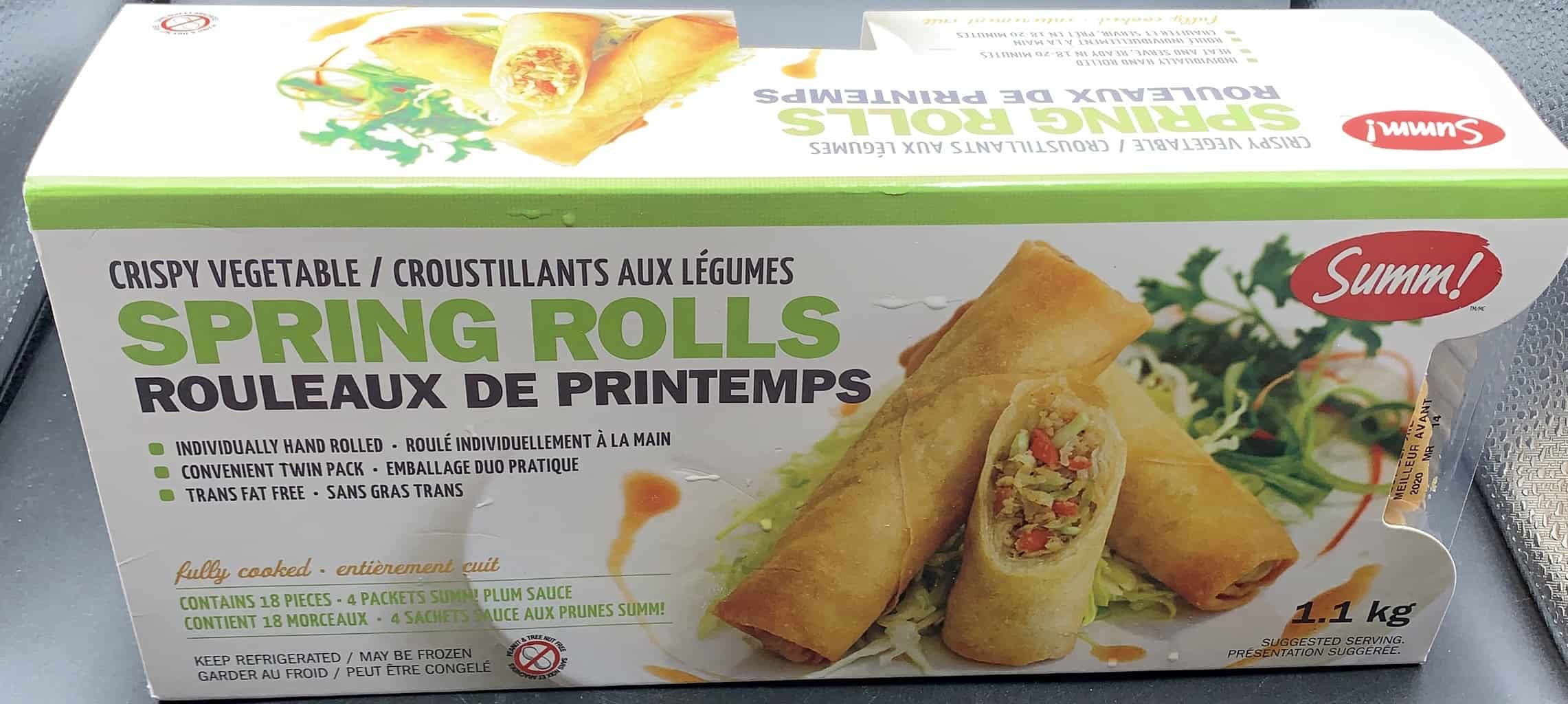 Spring rolls are something we pretty much always have in our house. Today I'm reviewing the Costco Summ! Crispy Vegetable spring rolls. These can be found in the refrigerated section at Costco (by the pasta and tofu).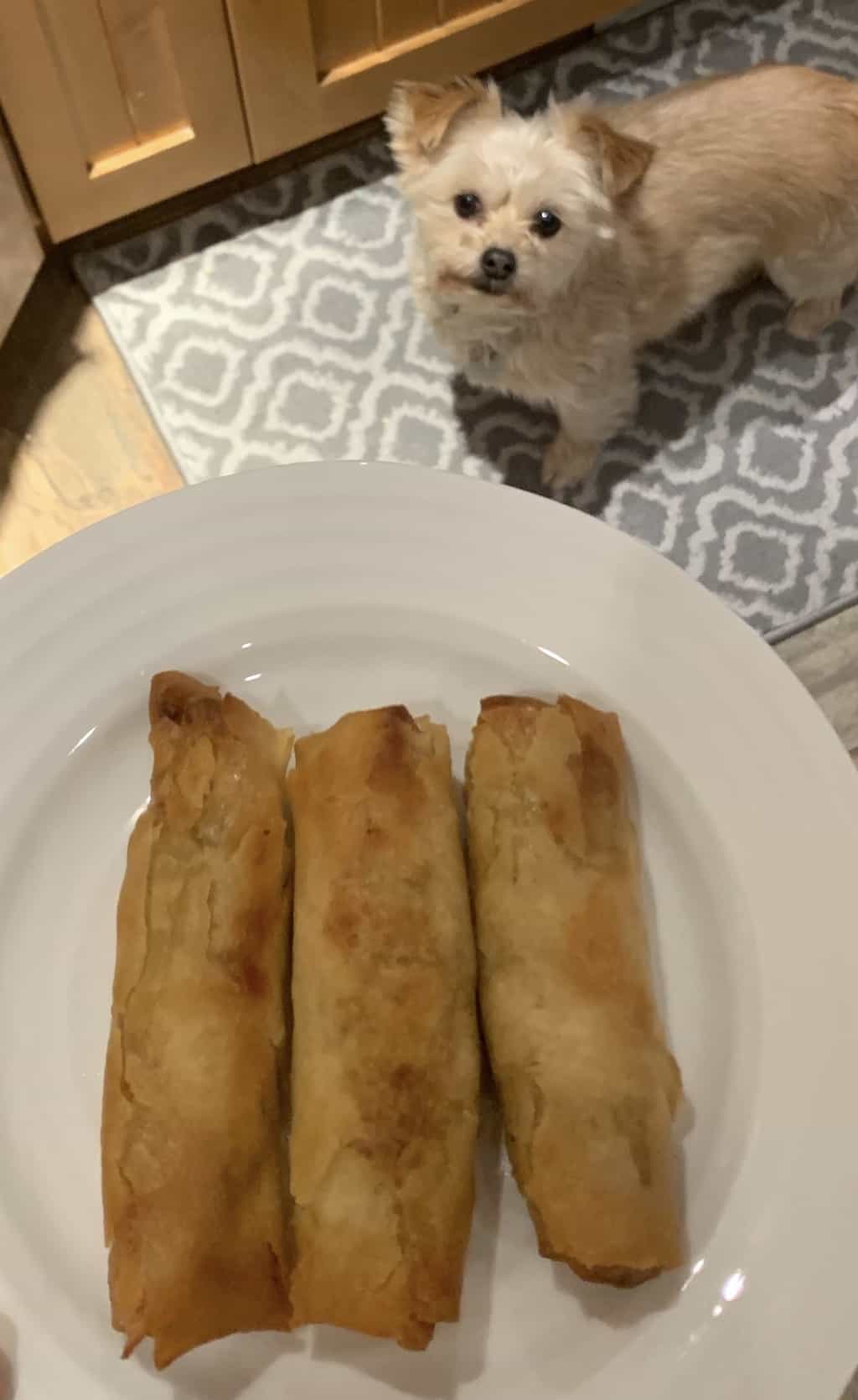 Taste
After a few minutes in the oven these turn out crispy, nice and golden brown and very flaky. They're also super flavorful with notes of soy, sesame, garlic and a slight hint of ginger and are slightly on the salty side but I like it. There's a generous amount of filling in each spring roll, mostly cabbage and carrots. The sauce that comes with the spring rolls is your regular sweet plum sauce.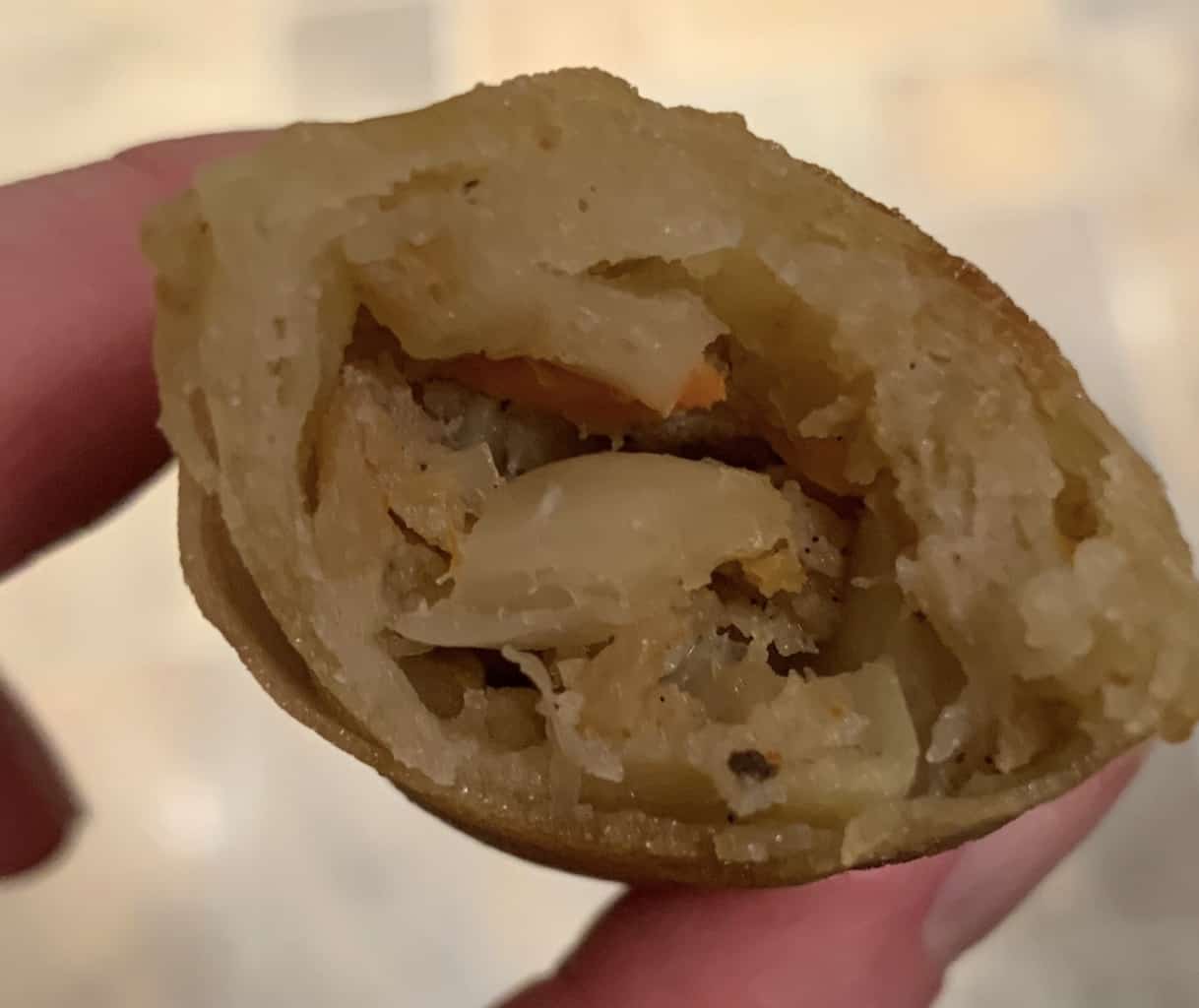 Cost
These cost $8.49 Canadian at Costco but I was able to get them for $2.50 off. Not bad for 18 spring rolls! When I go to a restaurant I can pay $6-$8 dollars for a serving of three or four spring rolls that taste pretty similar.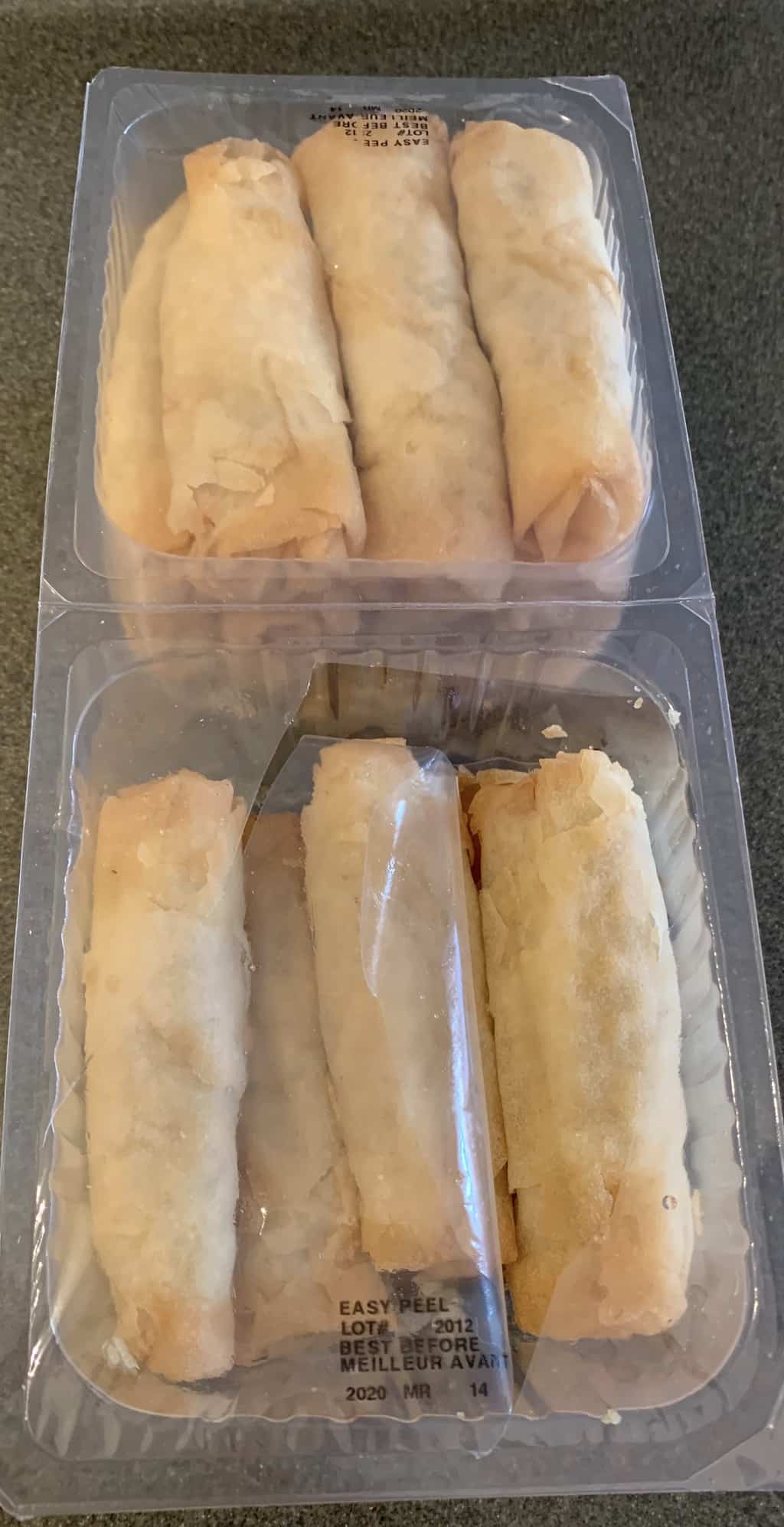 Convenience
These are so easy to heat in the oven, 375 degrees farenheit for 20 minutes is all it takes. Perfect for a snack, appetizer, or even as side. The best before date is about a month from the date I purchased them. The spring rolls come in a two-pack with each pack having nine spring rolls. We can't eat nine spring rolls in one sitting so I put the remaining spring rolls in a plastic bag and froze them with a sauce packet. A family of four could probably easily eat nine though!

Nutrition
Two spring rolls and one tbsp of sauce is 270 calories, 12 grams of fat, four grams of sugar, seven grams of protein, 440 mg of sodium, three grams of fibre and 29 grams of carbohydrates. The ingredients list shows that the spring rolls contain, wheat, gluten and soy.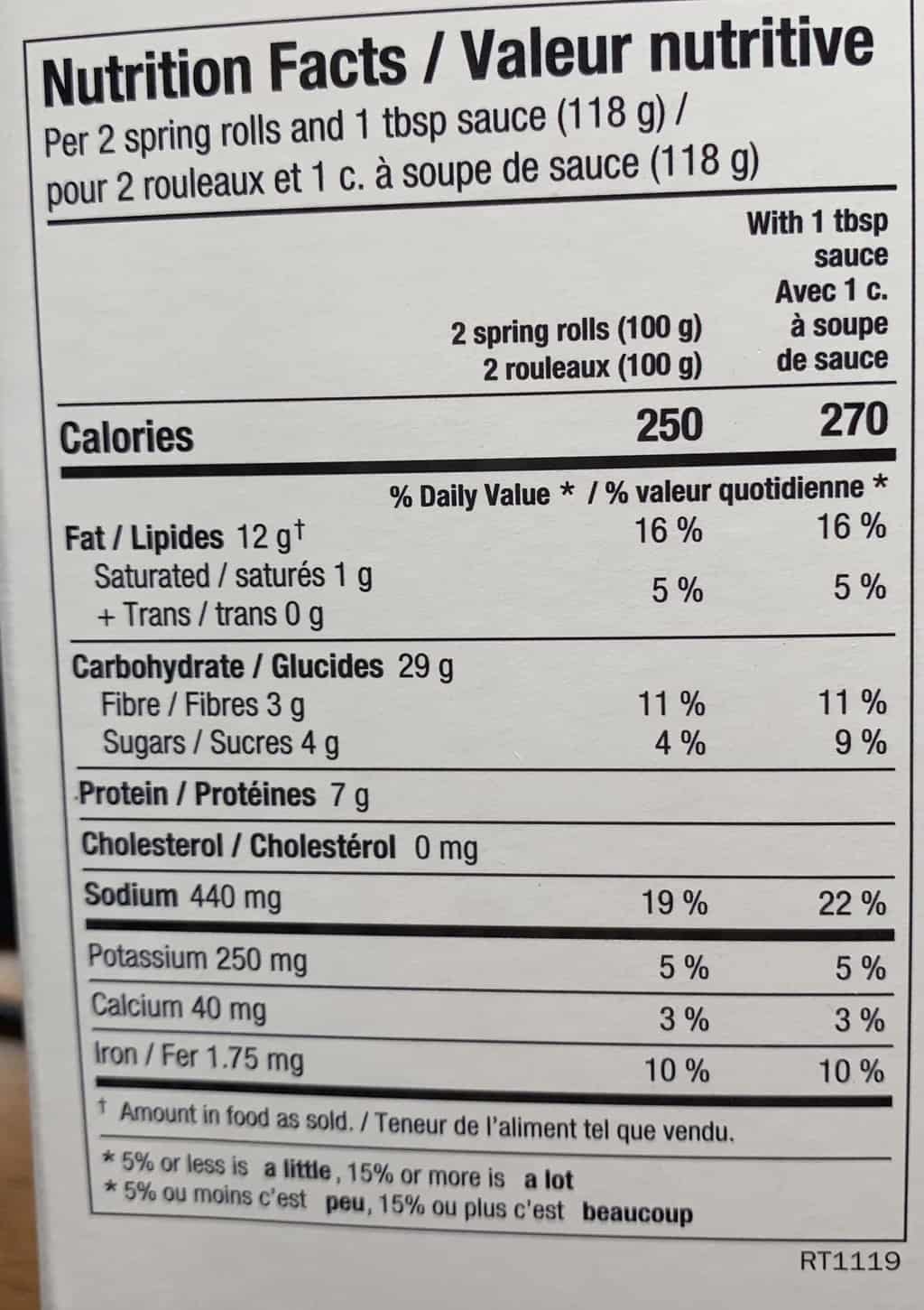 Although my husband and I usually buy pork or chicken egg/spring rolls I didn't even notice that these didn't have meat and really enjoyed them. I would definitely purchase these again.
Taste: 9/10
Cost: 9/10
Convenience: 8.5/10
Nutrition: 3/10
What's your favorite dipping sauce for spring/egg rolls?