These Costco bought spring rolls taste a bit more like a taquito than a spring roll to me!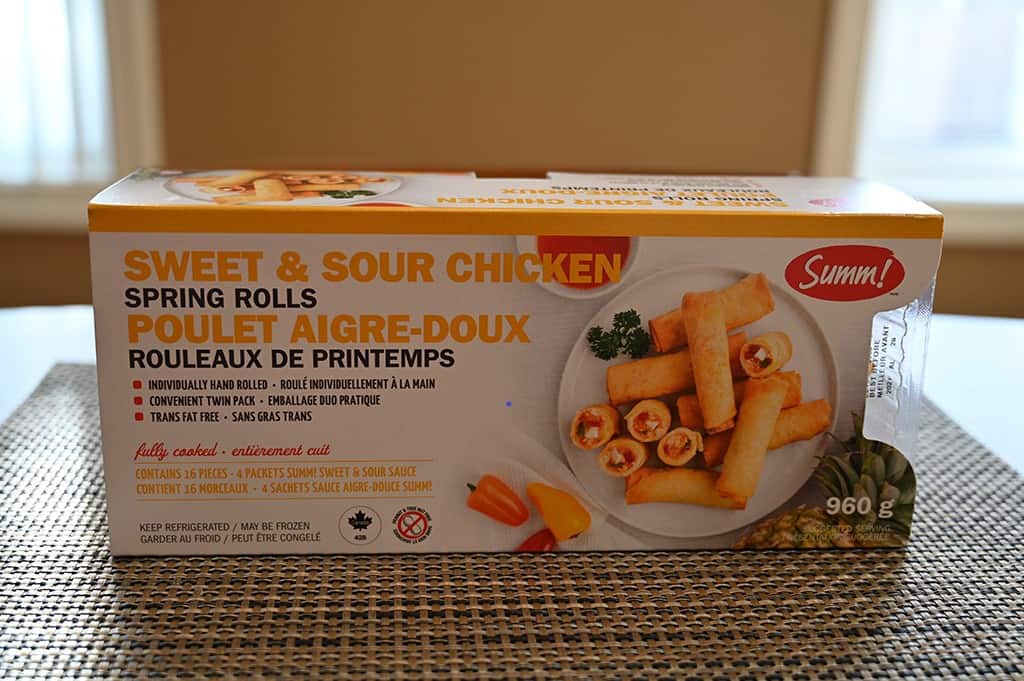 I love reviewing Costco spring rolls, egg rolls, dumpings, potstickers and similar items. They're usually pretty tasty as well as quick and convenient. I've reviewed two other Summ! spring rolls from Costco like the Crispy Mini Chicken Spring Rolls and the Crispy Vegetable Spring Rolls. I have also reviewed the Summ! Chicken Gyoza Dumplings.
Some of my favorite other appetizer-style products I've reviewed are the Bibigo Steamed Dumplings, Arumi Vegetable Pancakes, Minh Mini Egg Rolls and the Bibigo Chicken & Cilantro Wonton Wontons.
I found these in the refrigerated deli section near the fresh pasta in Costco. The item number is 13377923.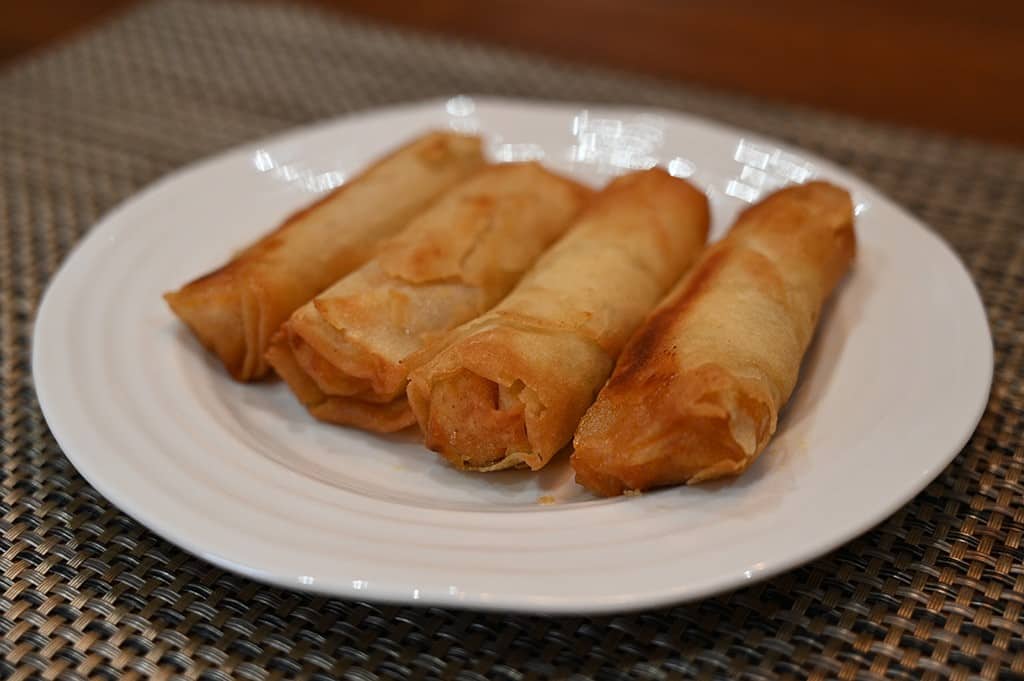 Taste
I can't say these are my favorite spring rolls! They're not at all bad, just not my favorite. Instead of tasting like a traditional spring roll they remind me more of a taquito! The filling is pretty much just sweet tasting ketchupy chicken with a few pieces of vegetables. The ingredients list has ketchup and sugar in it.
Apparently there's green pepper and pineapple in the spring rolls but I couldn't taste it, I could taste red pepper though. I will say I love how golden crispy and flaky the spring rolls are. There's an audible crunch when you bite into these.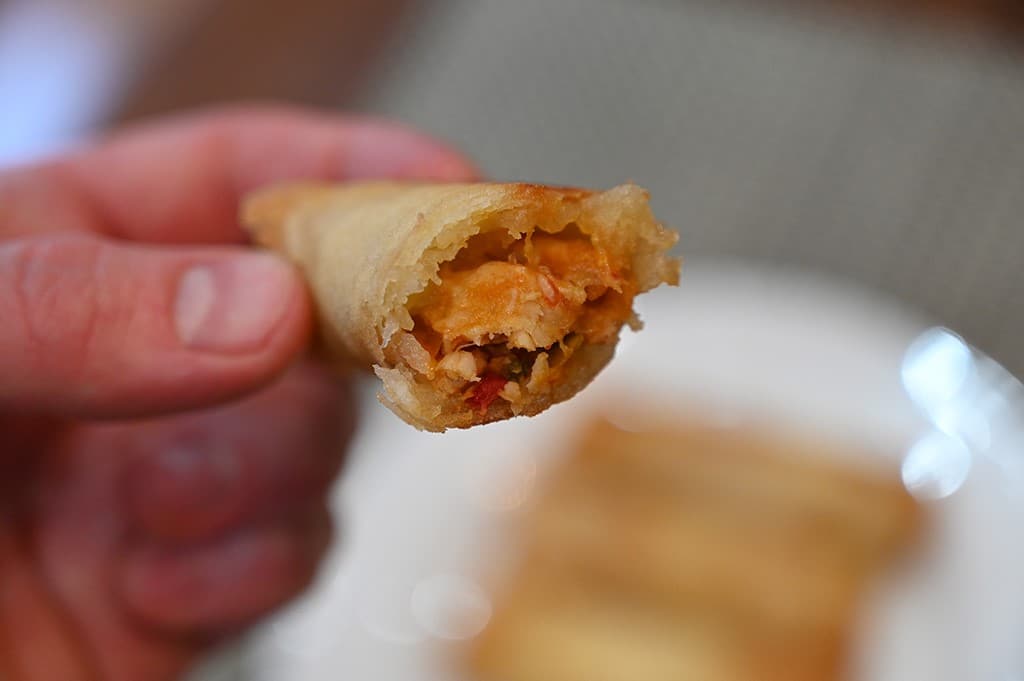 The Costco Summ! Sweet & Sour Chicken Spring Rolls come with a sweet & sour dipping sauce, it tasted just like sugar sauce and didn't have much sour. I found that the sauce combined with the spring roll tasted like sweetness overload and the spring rolls are flavorful enough without any extra sauce.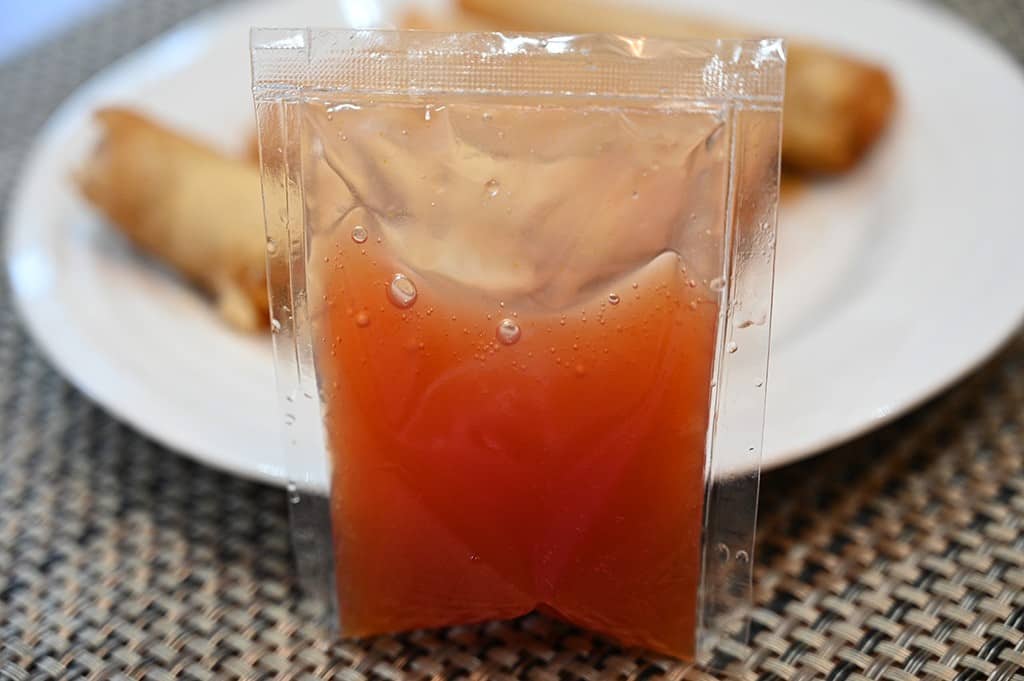 Cost
I paid $9.89 Canadian for the 16 spring rolls and four sauces. It's a double pack with eight spring rolls per pack and two sauces per pack.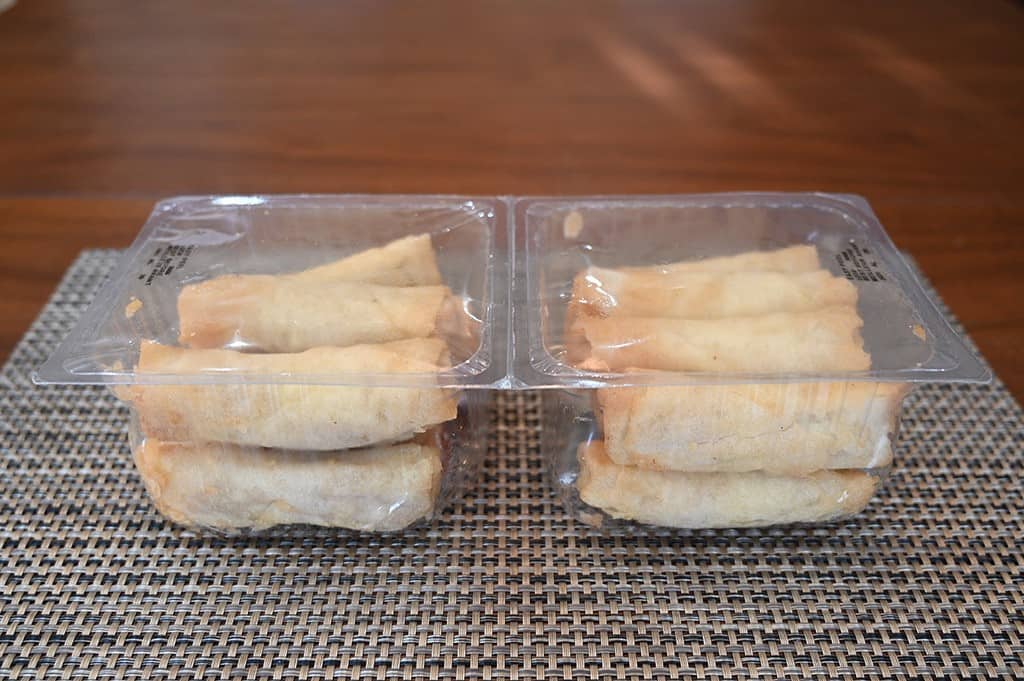 Convenience
These are amazing in an air-fryer and even when baked in the oven they turn out golden brown and crispy.
To bake them, preheat your overn to 375 degrees farenheit, bake for 18 to 20 minutes (I turn mine once halfway through) and serve! These aren't frozen and are found in the refrigerated section at Costco but you can choose to freeze them.
The best before date is about a month from the date I purchased the spring rolls. These are great as an appetizer or side or even as a small supper or lunch!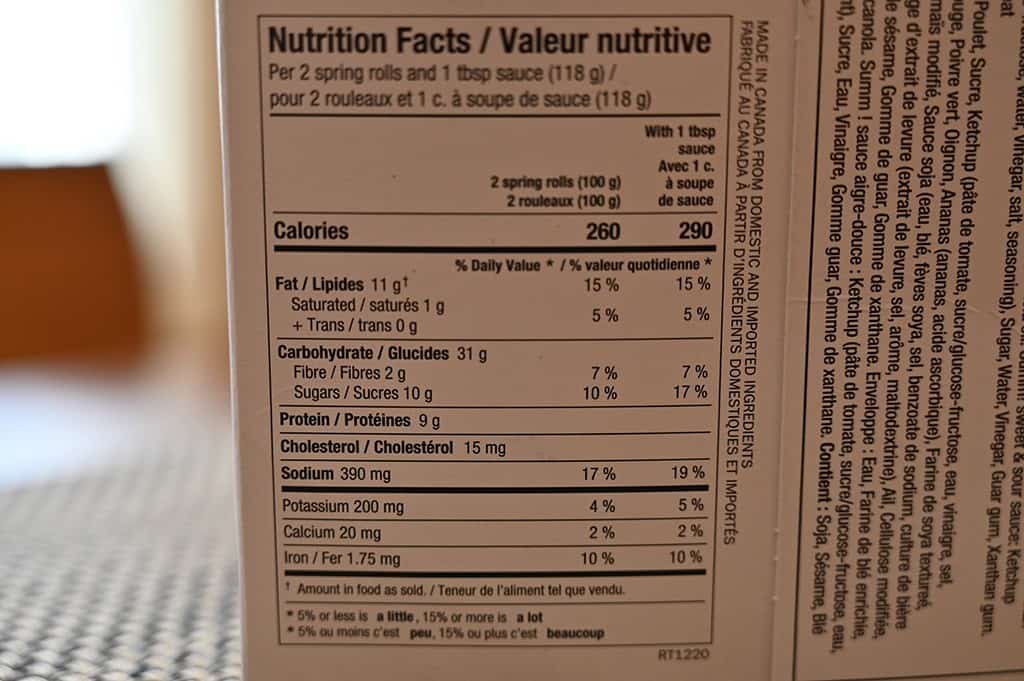 Nutrition
Spring rolls are not really all that healthy for you. I still enjoy them occasionally, just not all the time.
Two spring rolls and one tablespoon of dipping sauce is 260 calories, 11 grams of fat, 31 grams of carbohydrates, two grams of fibre, 10 grams of sugar, nine grams of protein and 390 mg of sodium.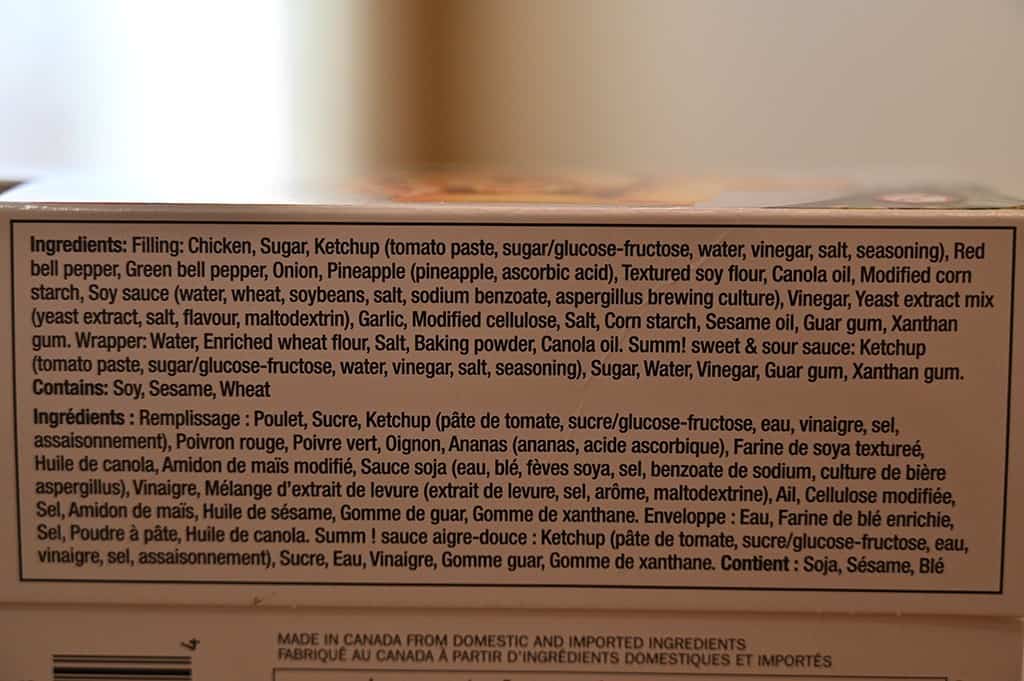 The ingredients list is long with sugar being an ingredients seen more than once. These Costco spring rolls are not gluten-free or vegetarian/vegan.
Scoring
Taste: 7/10
Cost: 8/10
Convenience: 8.5/10
Nutrition: 2/10
Overall
Give it a try!
I wouldn't buy these again because there's other spring rolls I prefer more but I did find them unique tasting and encourage you to try them once!
Have you tried these? What did you think? Comment if you found this review helpful
---
Please note that this review was not paid for or sponsored by any third party. This product was purchased by Costcuisine for the purpose of producing this review. The opinions in this review are strictly those of Costcuisine. Costcuisine is not affiliated with Costco or any of its suppliers. In the event that Costcuisine receives compensation for a post from the manufacturer of a product or some other third party, the arrangement will be clearly disclosed (including where the manufacturer of a product provides Costcuisine with a free sample of the product).