Another delicious granola!
Please note that this review was not paid for or sponsored by any third party. I purchased this product with my own money and the opinions in this review are strictly my own. I am not affiliated with Costco or any of its suppliers. I am just a fan of the company. I write these reviews to help my fellow shoppers.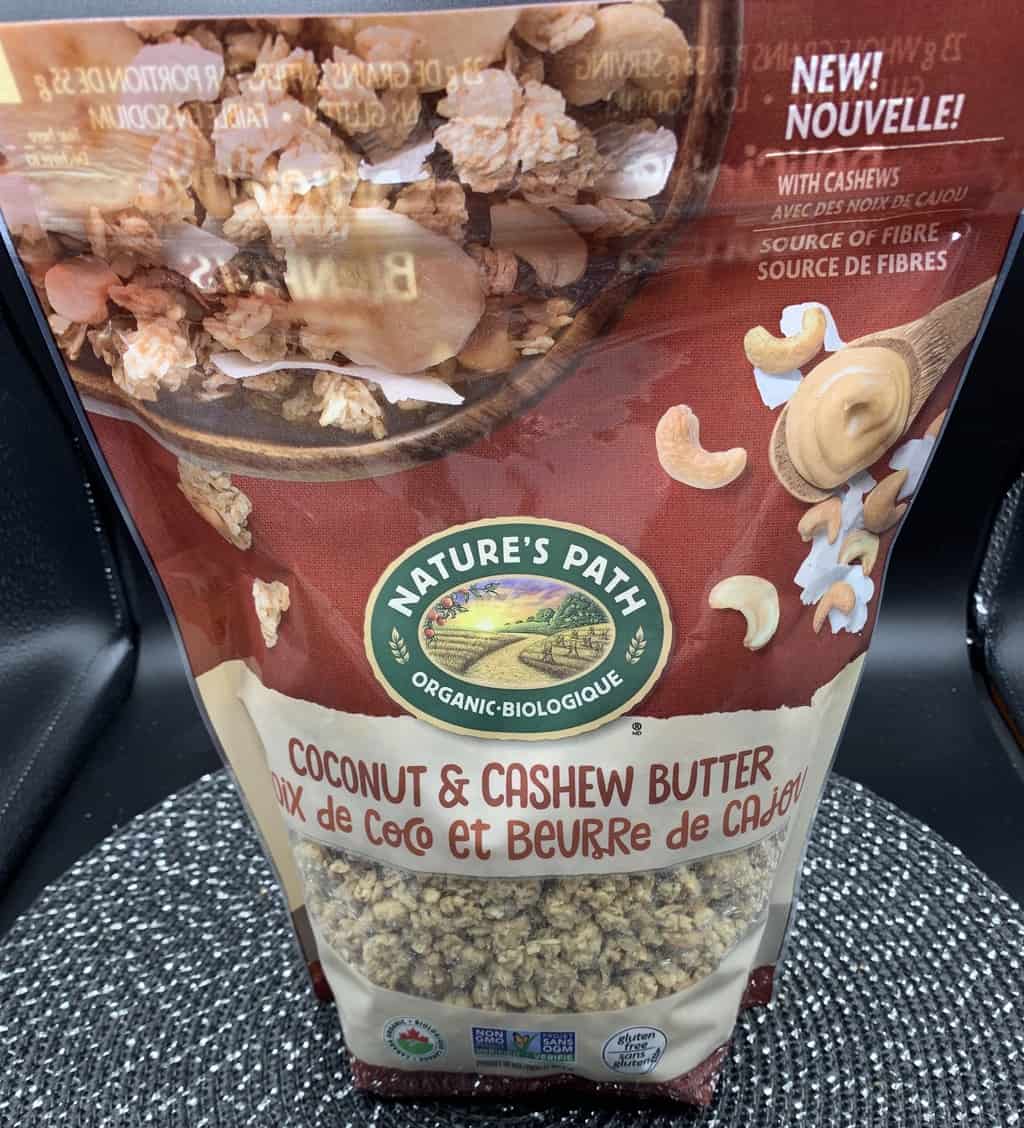 I'm a granola fanatic! I love to munch on granola just by itself as well I love to eat it with fruit and yogurt. I've reviewed a few different kinds of granola in the past. The Costco Divina Krunch Granola, the Inno Foods Organic Grain Free Granola and the Costco Kirkland Signature Ancient Grains Nature's Path Organic Granola. These are all delicious and all different. Last time at Costco I saw the Nature's Path Organic Coconut & Cashew Butter Granola and decided I definitely wanted to try it.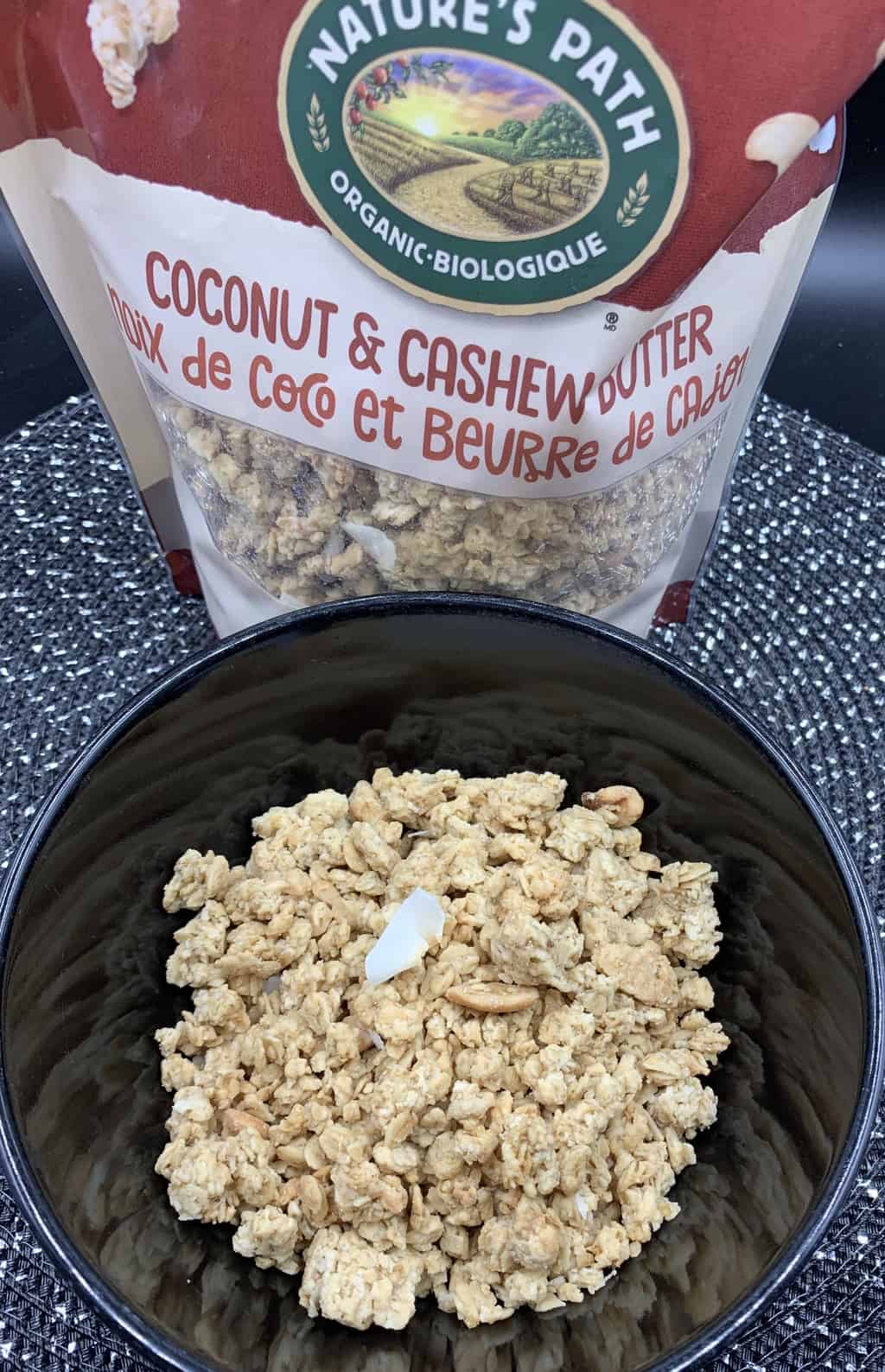 Taste
Oh my gosh, this is so good! Every time I take a bit out of the bag to munch on, I have to fight against my willpower not to eat handfuls! The granola is crunchy and sweet with creamy nutty and coconut flavors. Basically like a granola that's coated in a cashew nut butter! How good does that sound? There are pieces of cashew and big chunks of coconut! These two flavors seem to really compliment one another. If you enjoy any kind of nut butter and are a fan of coconut and granola I definitely recommend you try this. To experience the full flavor I suggest eating it on its own!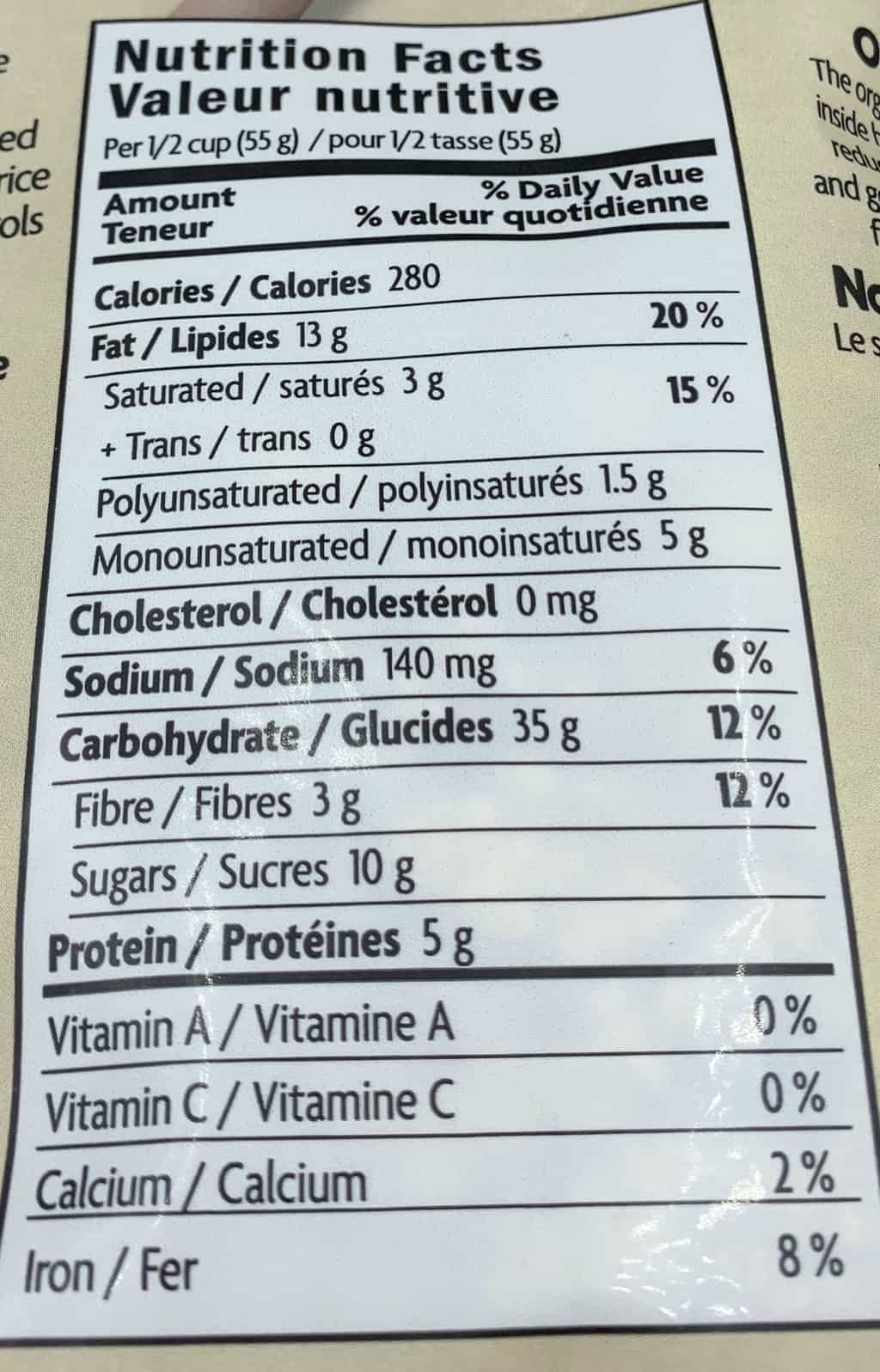 Cost
The 720 gram bag cost $8.59 Canadian not on sale. It's not as cheap as some grocery store granola but also not overly expensive when you consider the quality of the product.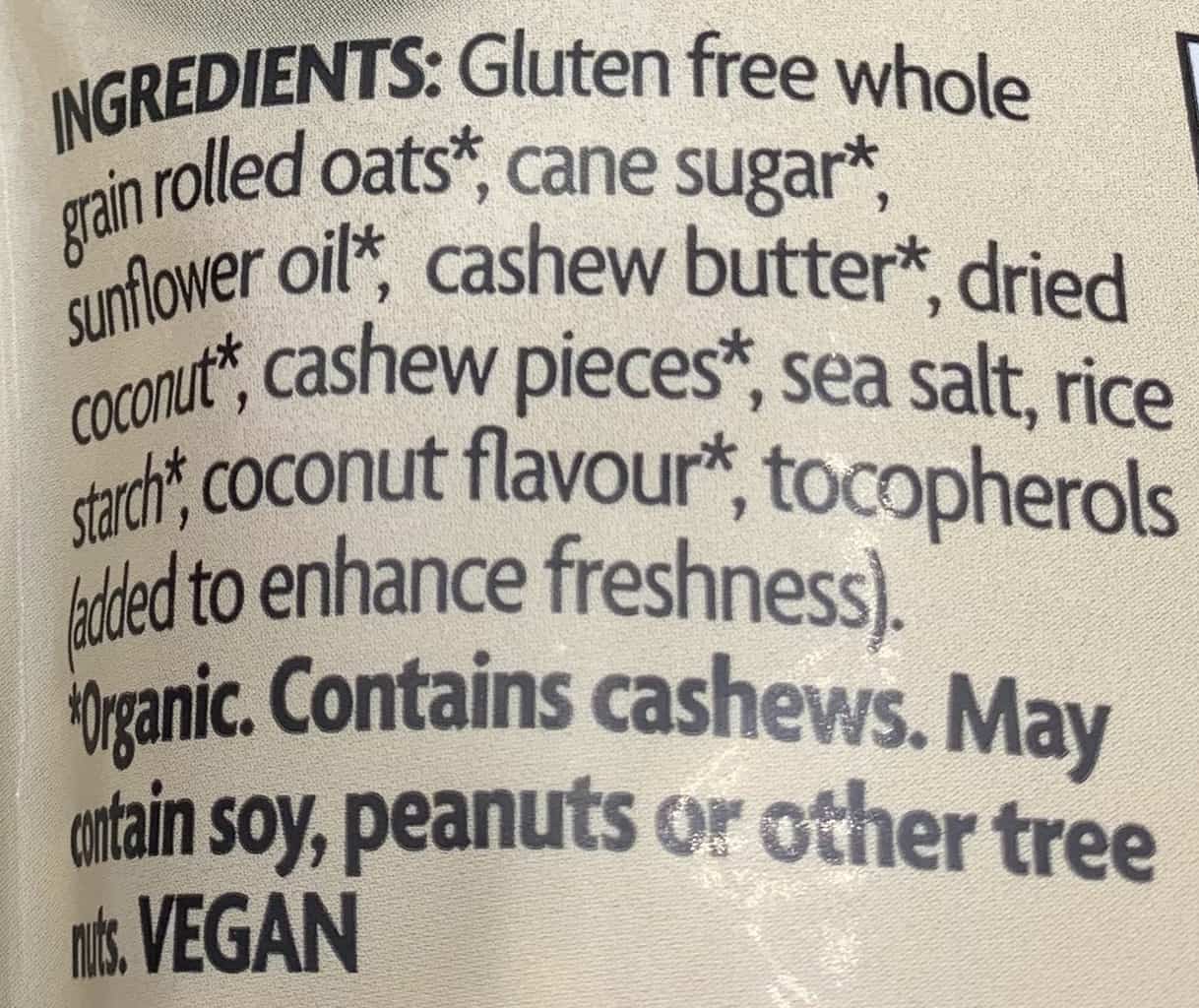 Convenience
The granola comes in a resealable bag (yay!). Granola is very versatile and can be put on top of a smoothie, added to yogurt or snacked on plain!
Nutrition
One half cup of granola is 280 calories, 13 grams of fat, three grams of fibre, 10 grams of sugar and five grams of protein. Granola is definitely something that requires portion control. If you eat a cup of this granola (which is easy to do) you're looking at a lot of calories, a lot of fat and a pretty decent amount of sugar. The fat is probably coming from the nuts and oil. Fat is important for our bodies to have! I recommend eating just ¼ to ½ of a cup of granola or sprinkling some on your yogurt or smoothie bowl to keep the calories down. The ingredients list is short and I'm familiar with all the ingredients used in the granola which is something I appreciate! There's gluten-free rolled oats in this so the bag states it's gluten-free! Also, the granola is organic and non-GMO verified.
I loved this granola and would definitely buy it again. My only complaint about it is that I wish it were healthier!
Taste: 9/10
Cost: 8/10
Convenience: 10/10
Nutrition: 6/10
Have you ever had cashew butter before? Would you try this granola?