Unique tasting, addictive tortilla chips!
Please note that this review was not paid for or sponsored by any third party. I purchased this product with my own money and the opinions in this review are strictly my own. I am not affiliated with Costco or any of its suppliers. I am just a fan of the company. I write these reviews to help my fellow shoppers. If you like my blog and want to show your appreciation, please follow me on Instagram or Facebook, or tell your friends to check out my blog!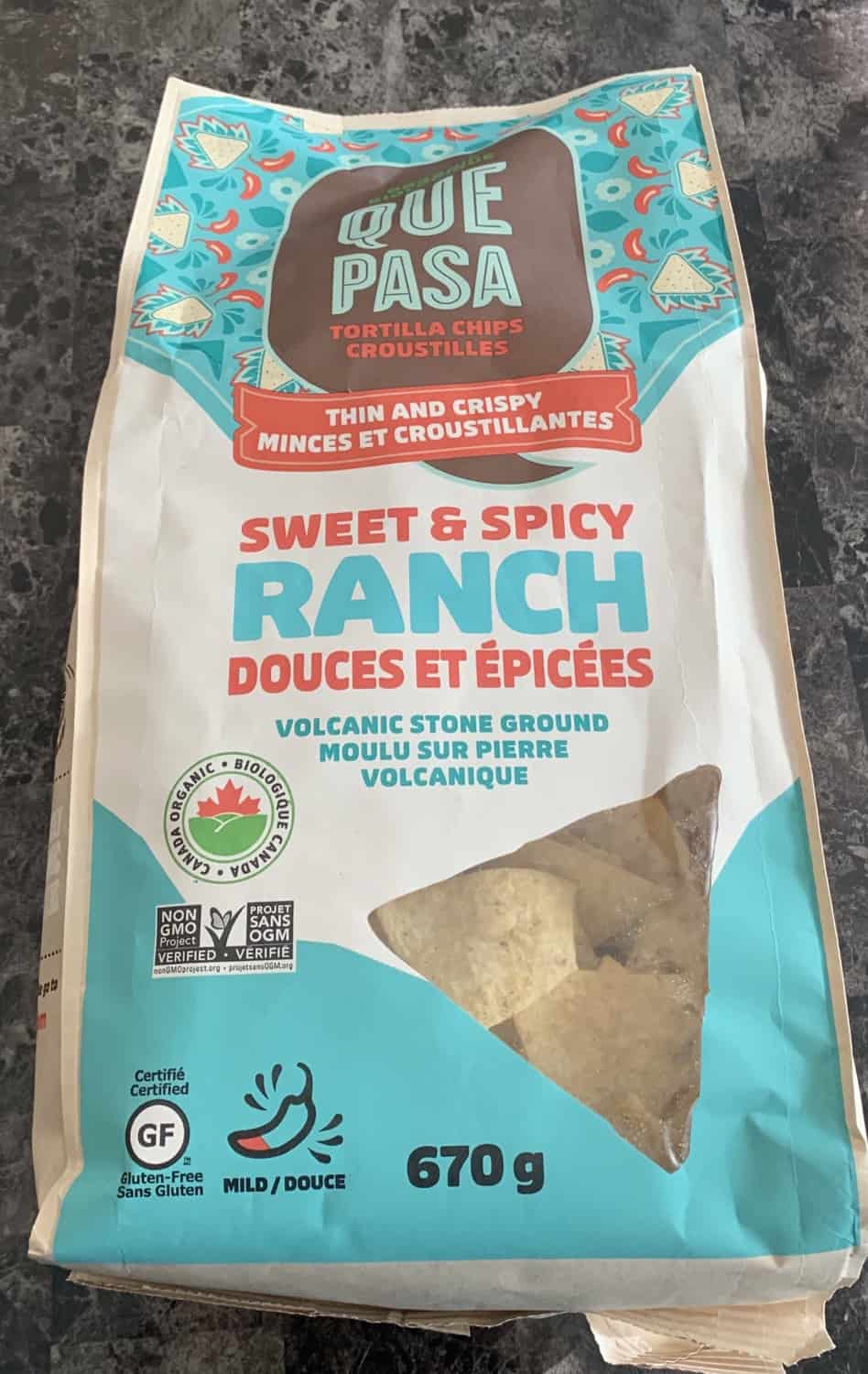 Alright so today I'm reviewing the Costco Que Pasa Sweet & Spicy Ranch Tortilla chips! I found these at Costco amongst the other chips last time I was there. I've already reviewed the Costco Que Pasa Nacho Tortilla Chips and the Kirkland Signature Que Pasa Organic Tortilla Chips so you can check those reviews out!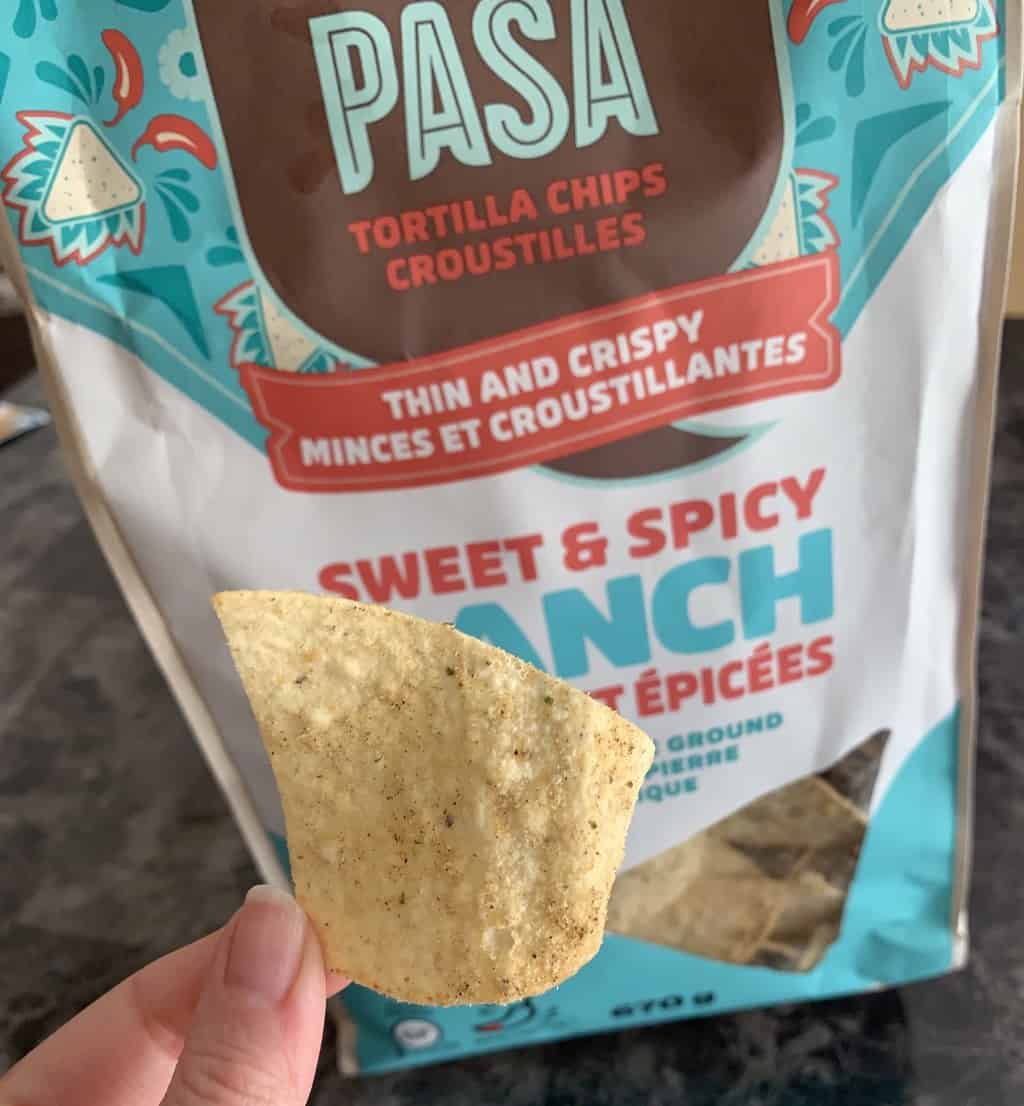 Taste
There's definitely a unique flavor going on in these chips! Both Sean and I agreed that these are delicious. We tried them before I had started to make dinner and sat there together eating chip after chip! It was difficult to stop. They're uniquely flavored. A hint of sweetness, a definite noticeable amount of heat and a cool ranch flavor. The chips aren't overly thick and are nice and crispy! These are good just alone but would probably go well with guacamole or salsa.
Cost
I paid $6.99 Canadian for this 670 gram bag of tortilla chips.

Convenience
These are perfect for a summer BBQ or just to snack at home on. I would really prefer if the bag were resealable as I find the chips get stale because we don't eat them fast enough!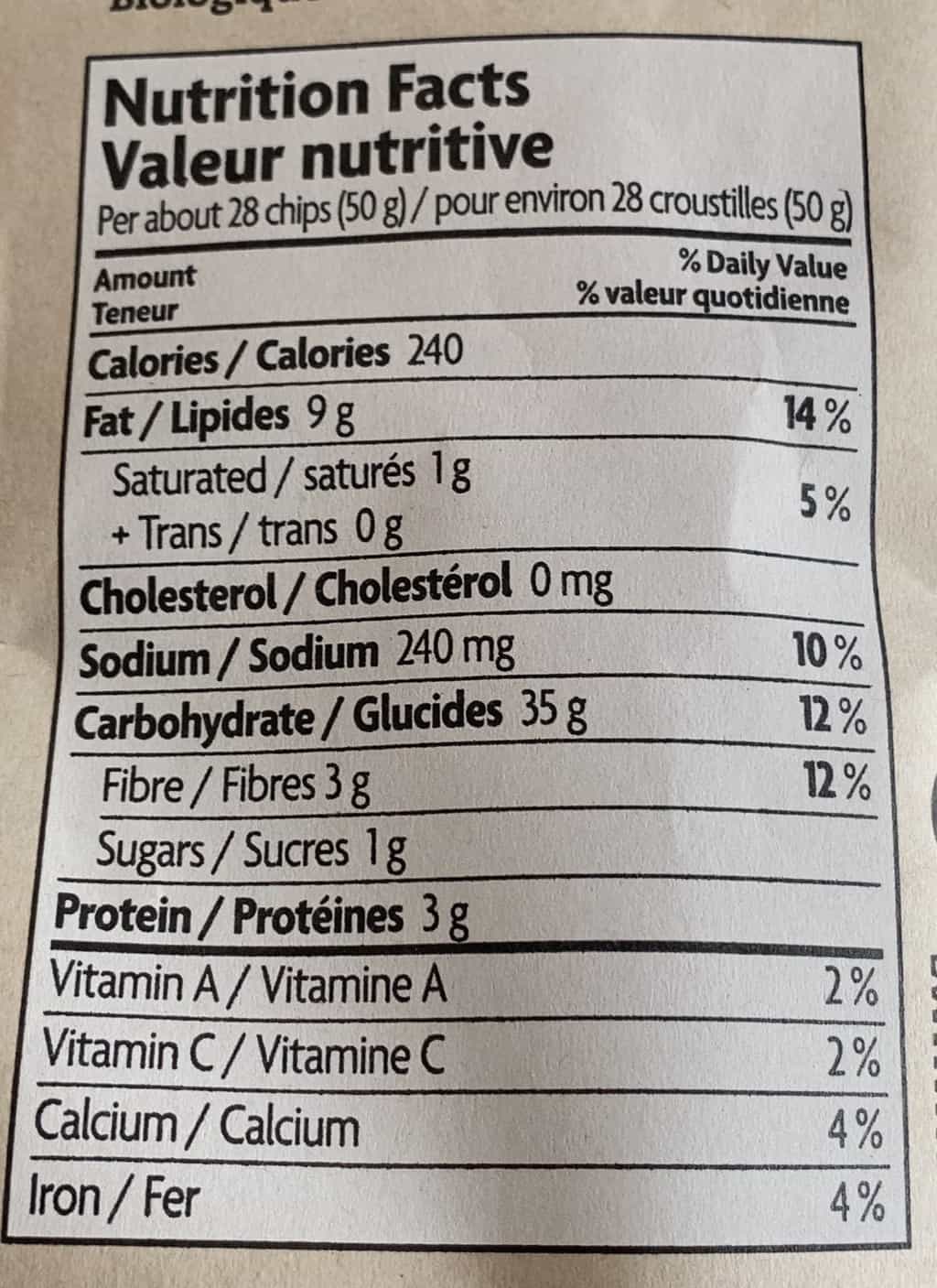 Nutrition
About 28 chips is 240 calories, nine grams of fat, 240 mg of sodium, three grams of fibre, one gram of sugar, three grams of protein and 35 grams of carbohydrates.
I've heard that these aren't always available at Costco so when they are available be sure to pick a bag up! I really enjoyed these!
Taste: 6.5/10
Cost: 7/10
Convenience: 9/10
Nutrition: 2/10
Tortilla chips or potato chips?? Which do you prefer?