No beetroot flavor that I could taste!
Please note that this review was not paid for or sponsored by any third party. The opinions in this review are strictly my own. I am not affiliated with Costco or any of its suppliers. I am just a fan of the company. I write these honest reviews to help my fellow shoppers.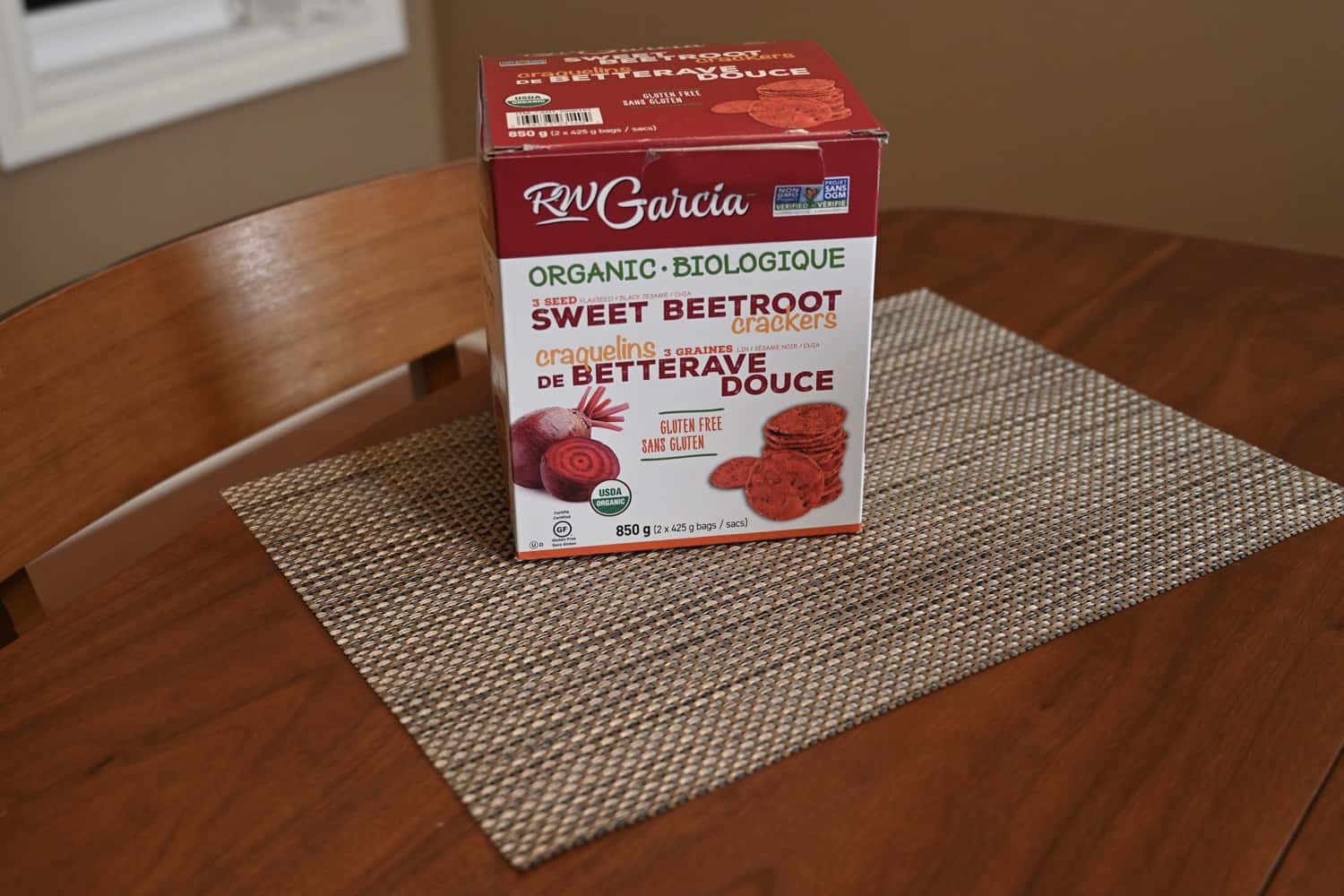 I love crackers and have reviewed a few of the RW Garcia brand crackers that Costco sells, here is my review for the sweet potato crackers and here is my review for the lentil with tumeric crackers today I'm reviewing the RW Garcia Organic Sweet Beetroot Crackers. These can be found in the cracker section in Costco and the item number is 5006161.
Taste
I expected these to have a sweet flavor like beets do however I didn't find that was the case! These are really mildly flavored, they're not even really salty to be honest. I wouldn't call these a cracker, they're more like tortilla or corn chip. They're nice and crunchy and the seeds add a tiny bit of extra flavor but I really didn't taste any beet in these! Because these don't have a ton of flavor they're really easy to pair with dips or cheeses.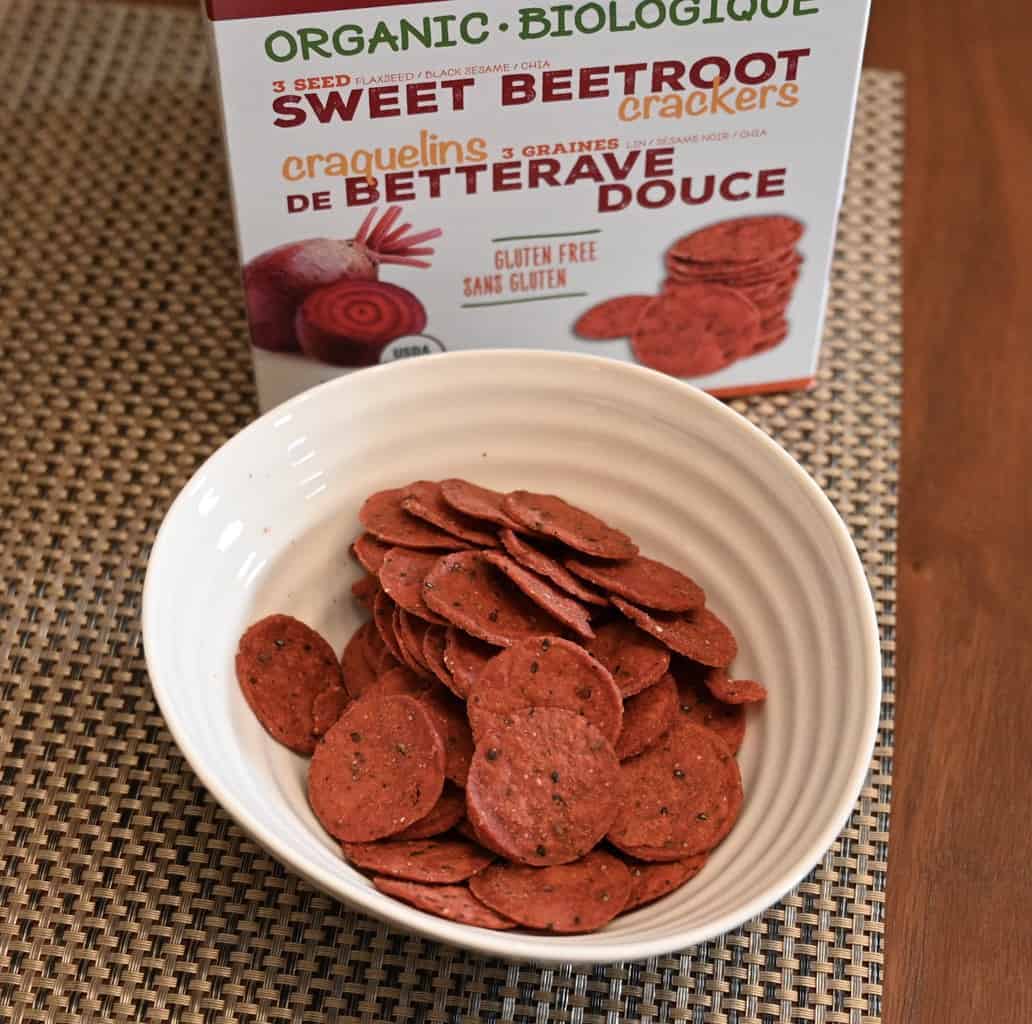 Cost
The 894 gram box cost $8.99 Canadian.
Convenience
The box comes with two separate bags of crackers in it which aren't resealable after opening them. The best before date is about 6 months from the date I purchased these. Due to these not having a ton of overpowering flavor they're pretty versatile! You can eat them with cheese or dips, use them to make nachos or on a charcuterie board or just snack on them
Nutrition
28 grams of crackers is 140 calories, seven grams of fat, 17 grams of carbohydrates, one gram of sugar, two grams of fibre, two grams of protein and 50mg of sodium. The ingredients list has flax seeds and chia seeds which are both really healthy! These are also organic and gluten-free.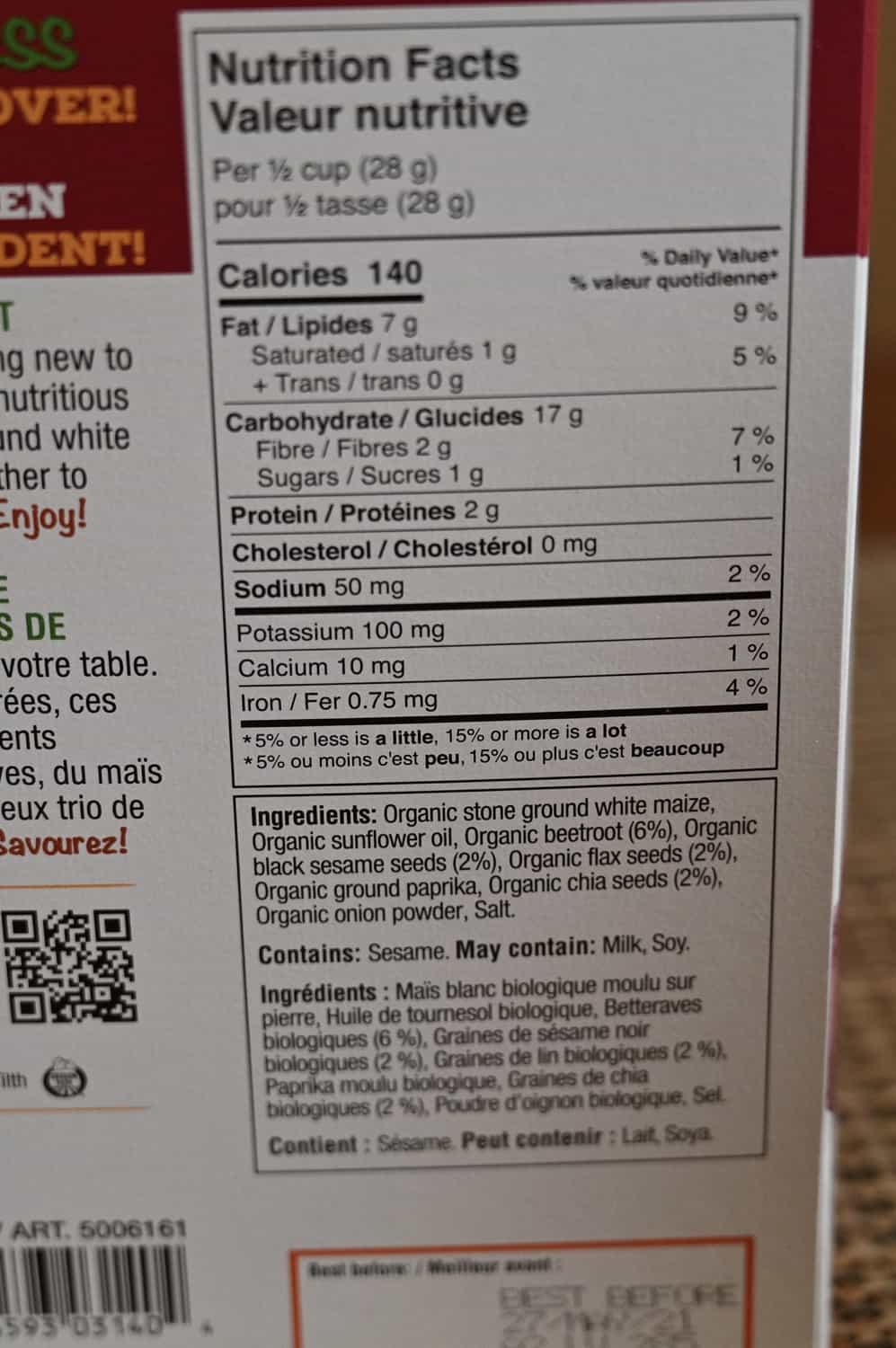 These crackers aren't my favorite. I'll easily finish them but probably wouldn't purchase again. I need a little more flavor!
Taste: 7.5/10
Cost: 6/10
Convenience: 9.5/10
Nutrition: 9/10
Leave a comment if this review was helpful and also share what your thoughts are on this product!