A delicious, filling, nutritious salad recipe!
Please note that this review/recipe was not paid for or sponsored by any third party. The opinions in this review are strictly my own. I am not affiliated with Costco or any of its suppliers. I am just a fan of the company. I write these honest reviews to help my fellow shoppers.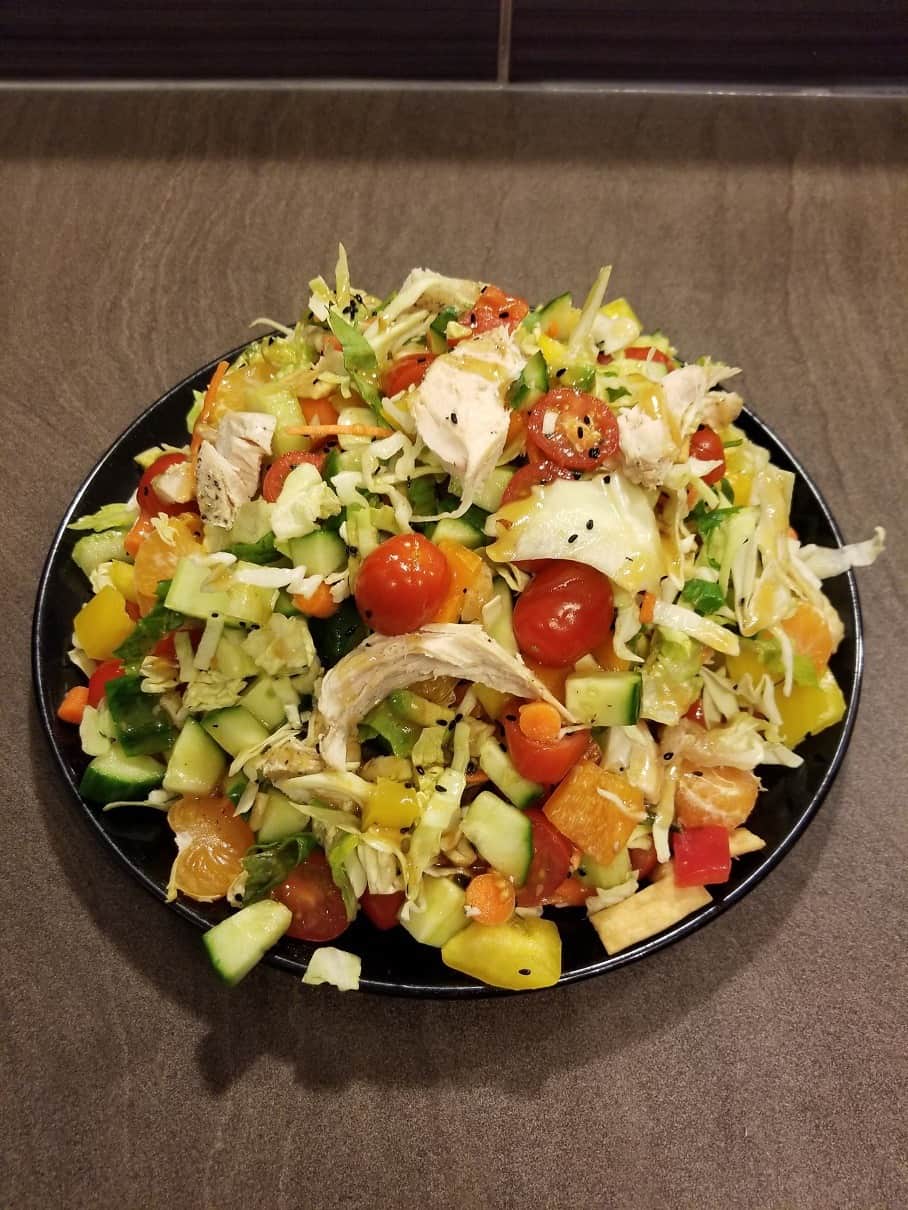 I posted my review for the #Costco Taylor Farms Asian Cashew Chopped Salad Kit and included a picture of the bulked up version I make for Sean and I to turn it into a meal.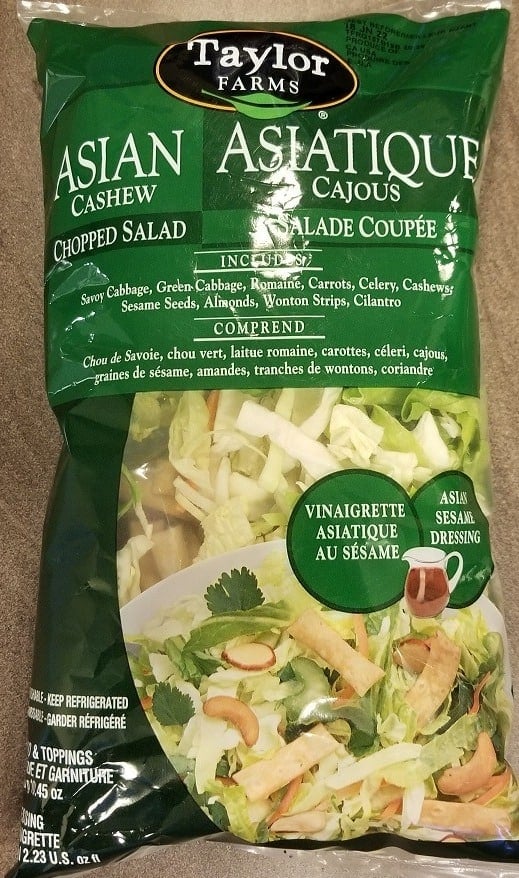 By using this recipe you can add your own ingredients to make it more homemade if bringing to a shower, BBQ or potluck. You can also use this recipe if you want to turn the kit into a full meal for dinner or for lunches. This salad once made will last 2 days if refrigerated before it does not taste as fresh.
Ingredients:
1 Asian Cashew Chopped Salad Kit from Costco by Taylor Farms
10 Extra almonds chopped and toasted in a pan until slightly brown
1 cup chopped cherry tomatoes, preferably Concerto brand. See my review for them here
1 cup diced cucumber
½ cup diced celery
2 green/yellow/red/orange (your choice) bell peppers chopped
½ cup diced carrots
1 avocado peeled and diced
1 chicken breast, seasoned with salt and pepper and olive oil, cooked and chopped into bite size pieces.
Cook chicken breast and chop into bite size pieces.
Empty salad kit into a large bowl including the cashews and won ton strips.
Add all extra ingredients listed above.
Serve salad, layer on top with chicken.
Drizzle packet of dressing over top of served plate of salad, if you have a preferred dressing feel free to use that.
Let me know if you have any questions!