Cheesy pull apart bread from Costco!
Please note that this review was not paid for or sponsored by any third party. I purchased this product with my own money and the opinions in this review are strictly my own. I am not affiliated with Costco or any of its suppliers. I am just a fan of the company. I write these reviews to help my fellow shoppers.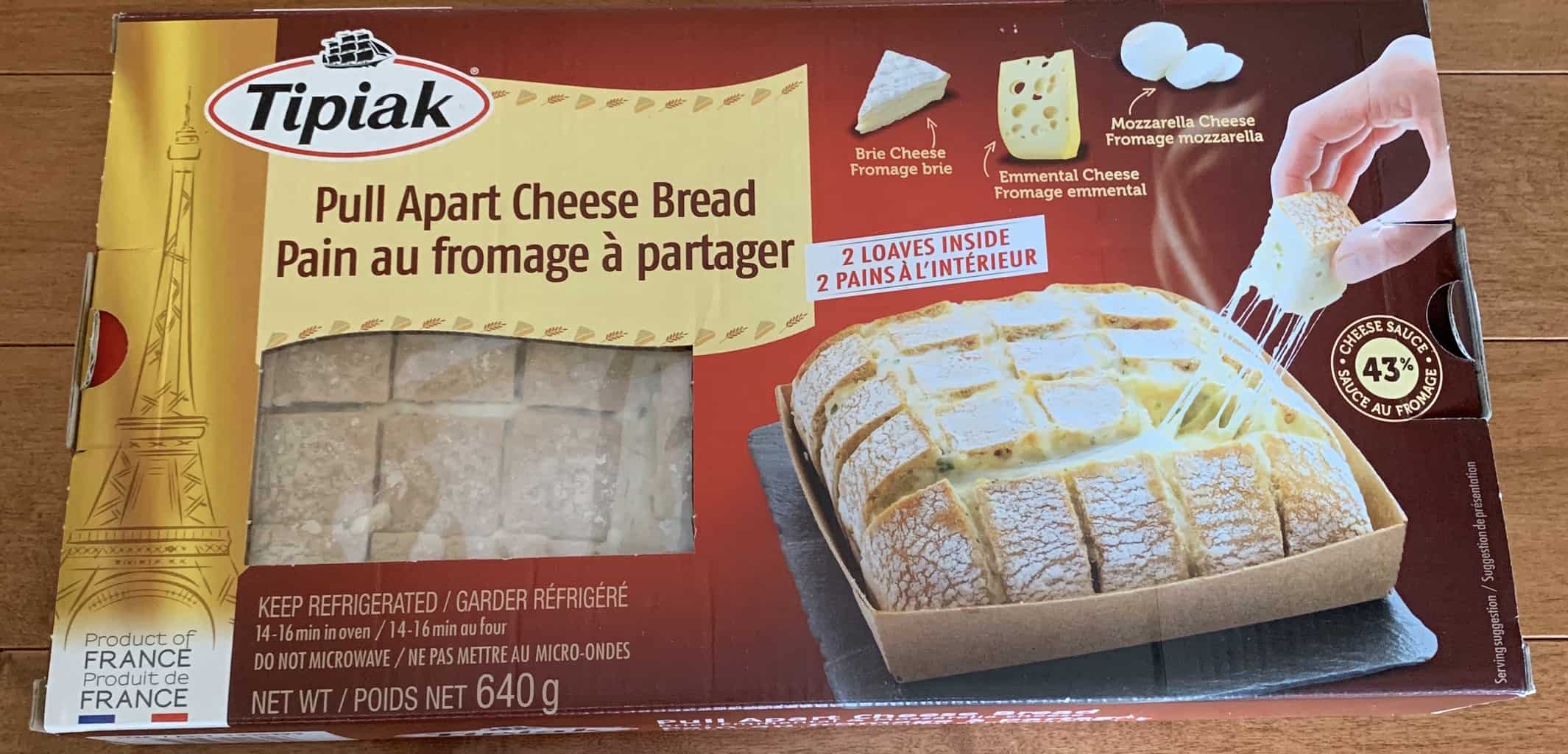 Today I'm talking cheese bread! Costco Tipiak Pull Apart Cheese Bread is what I'm reviewing today! I thought this might be pretty good so I picked some up to try!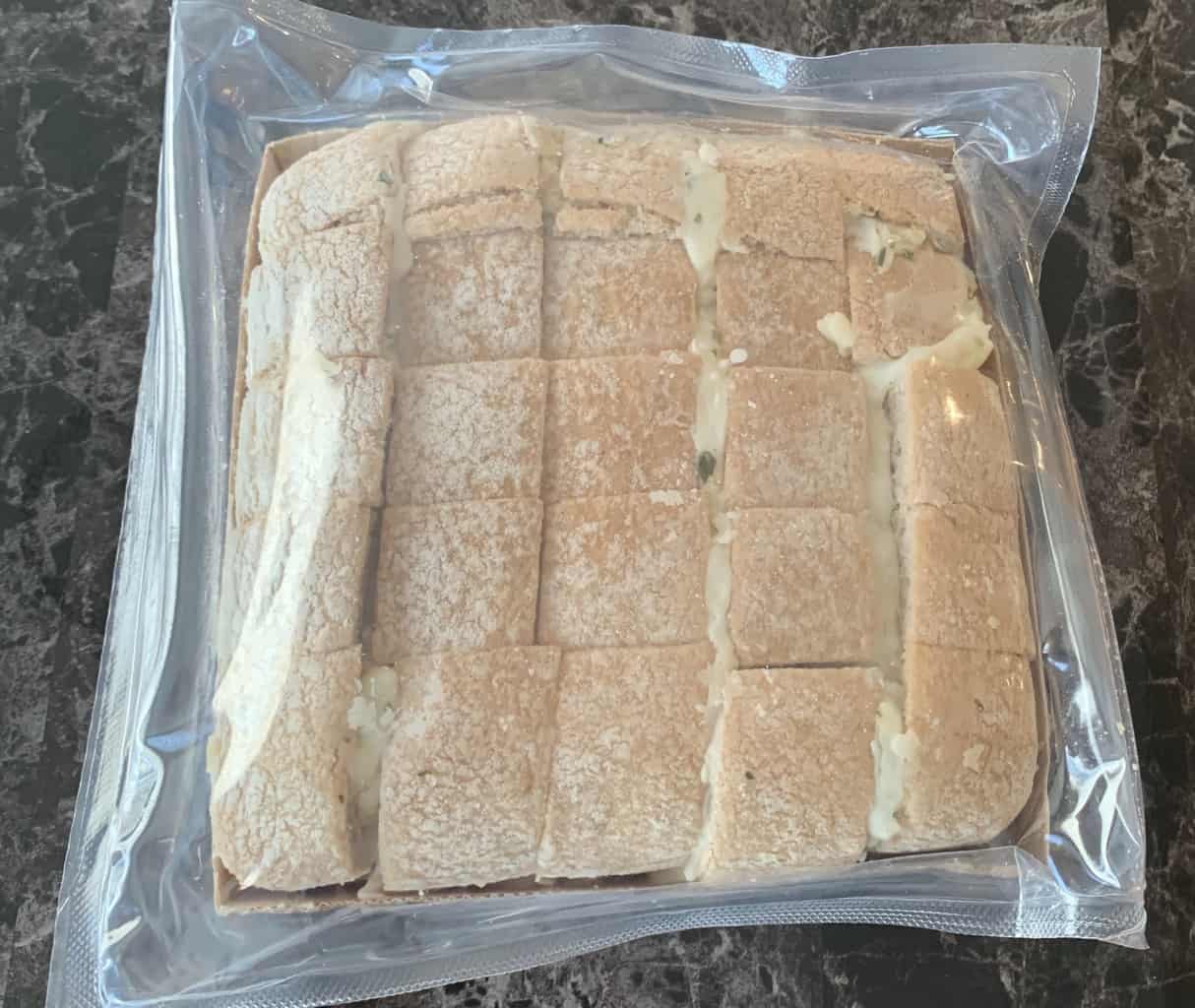 Taste
This isn't as good as I expected it to be. It's not bad at all just not very flavorful and the bread didn't taste exactly fresh. If you're afraid of a super strong cheesy flavor don't fear, the cheese sauce on the bread is very mild and not at all pungent or even very flavorful. It basically tastes like a very mild mozzarella/brie sauce that just moistens the inside of the bread. There's a decent amount of cheese sauce on each square portion of bread, the inside pieces seem to have a little more. The bread itself is a thick crusty wheat bread that's partially sliced into small cubes so you can pull it apart but It actually doesn't really pull apart that easily, especially the inside pieces. The bread itself definitely wasn't Also the pictures on the box of it having stringy cheese when you pull it apart are deceiving because there was no stringy cheese in our pull apart cheese bread! I expected this pull apart cheese bread to have a lot more flavor and be super delicious but unfortunately the cheese was underwhelming and the bread just wasn't that great!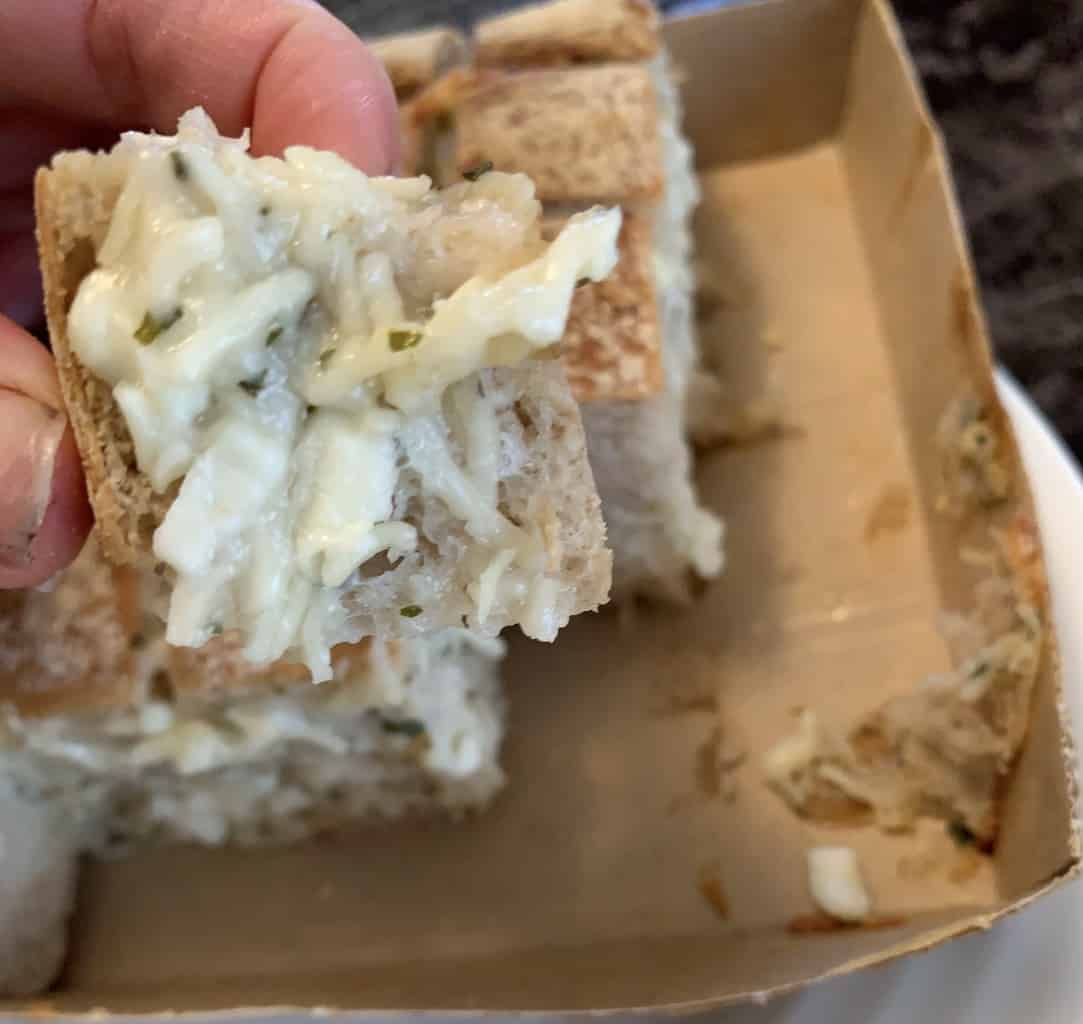 Cost
I paid $13.99 Canadian for the Tipiak Pull Apart Cheese Bread which includes two pull apart cheese breads in the box.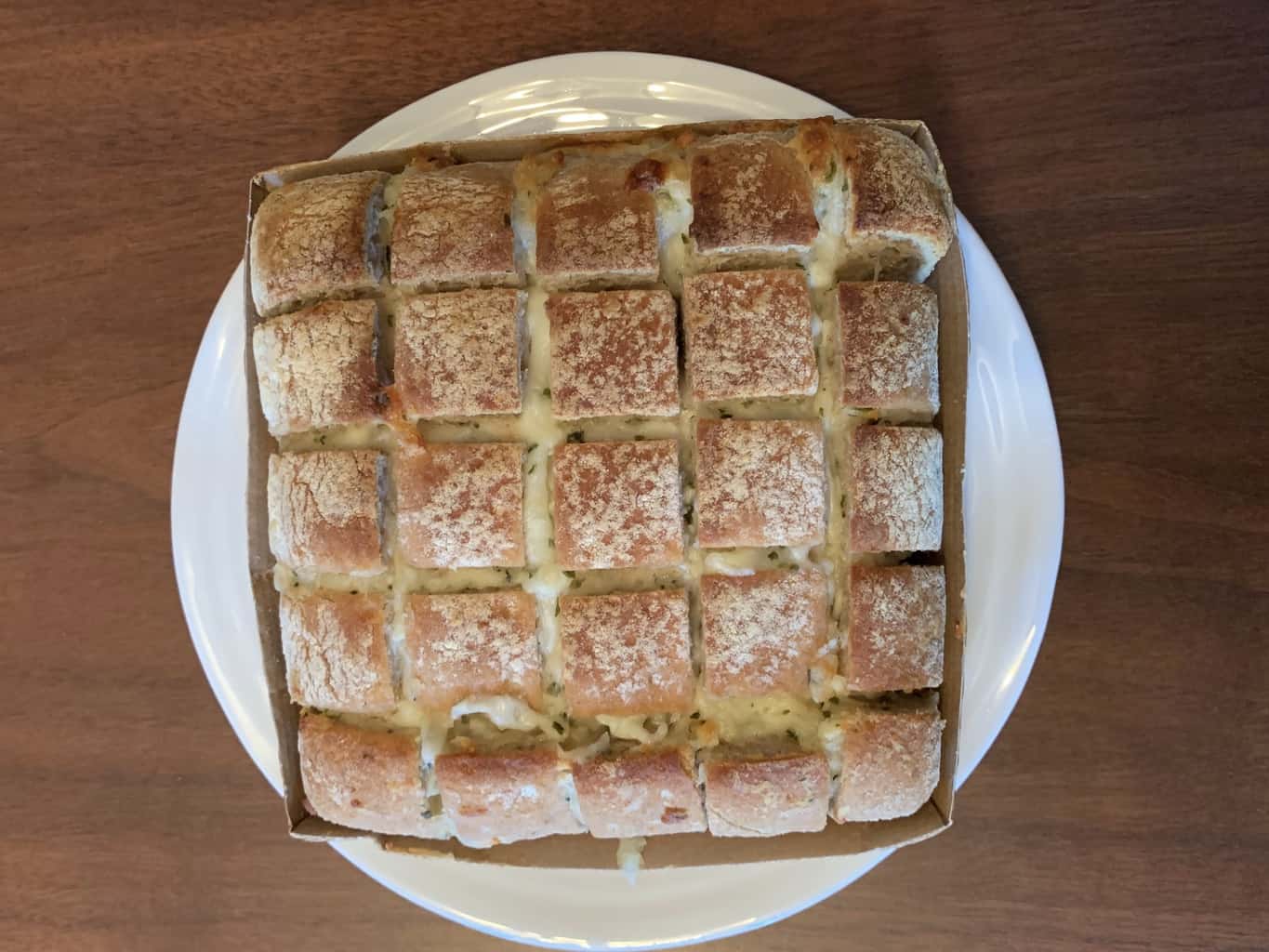 Convenience
The box comes with two pull apart cheese breads and each bread is individually wrapped in plastic and the bread is in a small thick cardboard like box for heating in the oven. You put the box directly in the oven and bake the bread for 14 to 16 minutes. The best before date on the Tipiak Pull Apart Cheese Bread is about a month from the day we purchased it from Costco. It makes a convenient side or appetizer.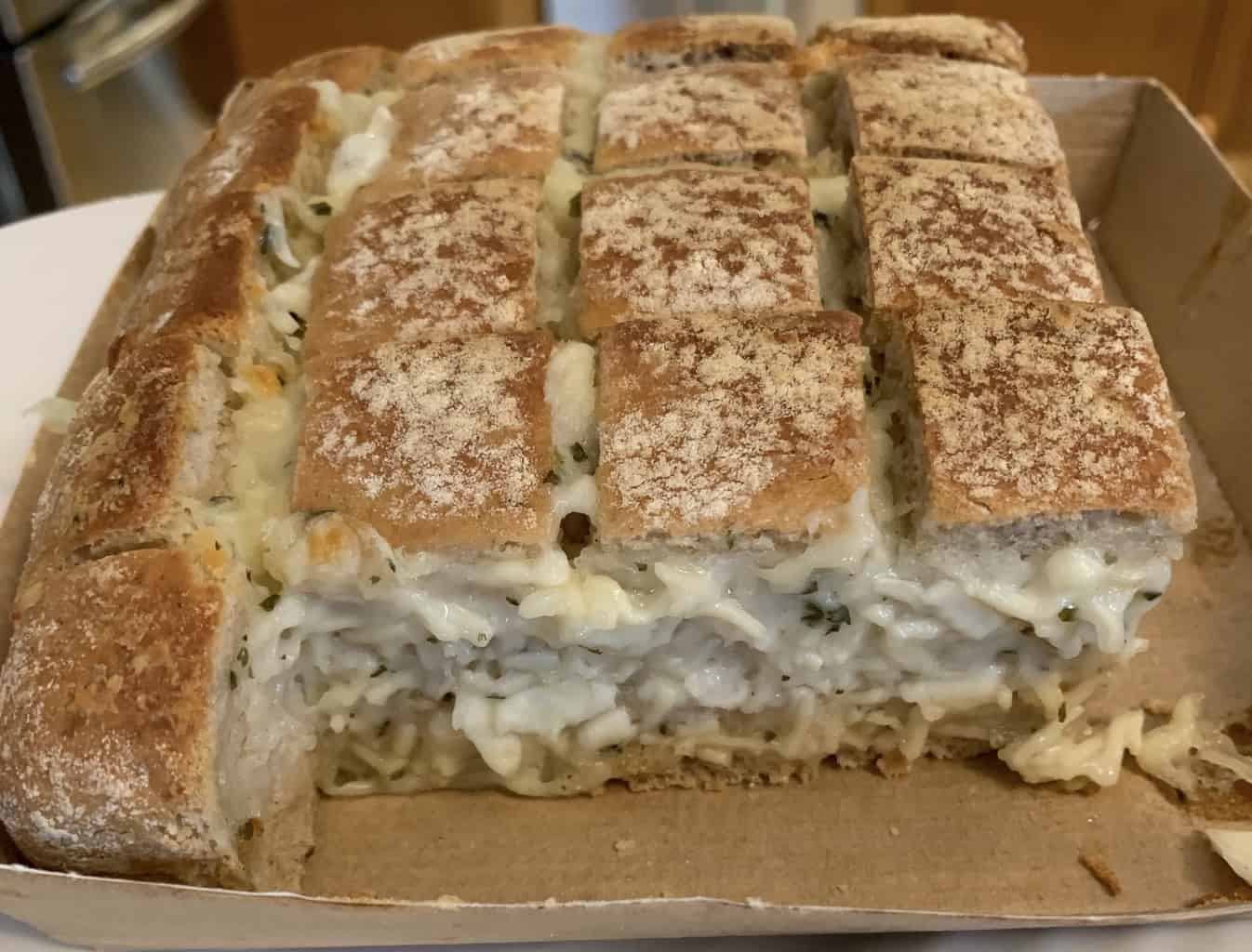 Nutrition
Four pieces of bread is 130 calories, five grams of fat 16 grams of carbohydrates, one gram of sugar and fibre, 290 mg of sodium and five grams of protein.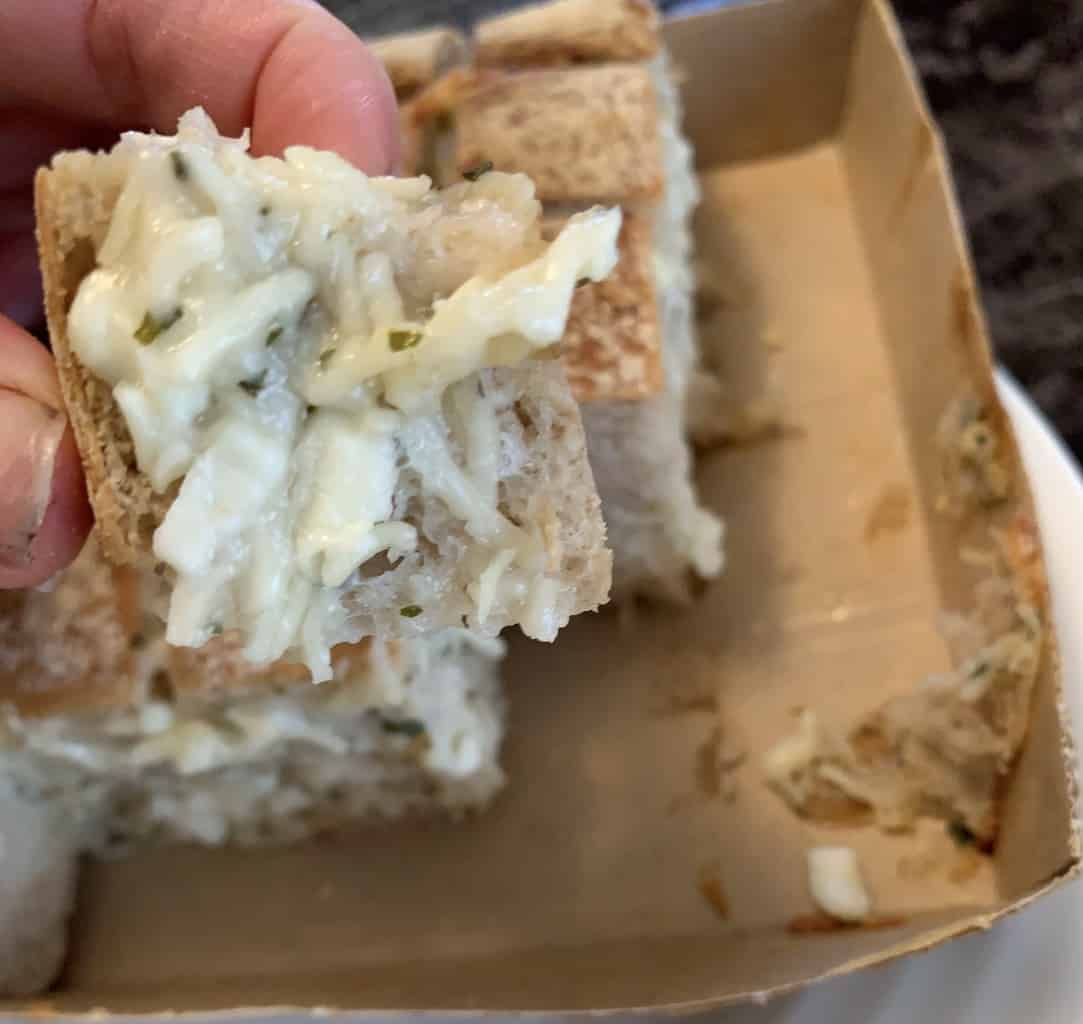 I wanted to love this bread as much as I love the macarons from Tipiak which I reviewed here and here but sadly it just wasn't as good as I wanted it to be! I probably wouldn't repurchase it.
Taste: 7/10
Cost: 6/10
Convenience: 10/10
Nutrition: 3/10
Have you had this? What did you think? Would you buy it? Why or why not?