A much leaner and healthier version of pulled pork!
Please note that this review/recipe was not paid for or sponsored by any third party. The opinions in this review are strictly my own. I am not affiliated with Costco or any of its suppliers. I am just a fan of the company. I write these honest reviews to help my fellow shoppers.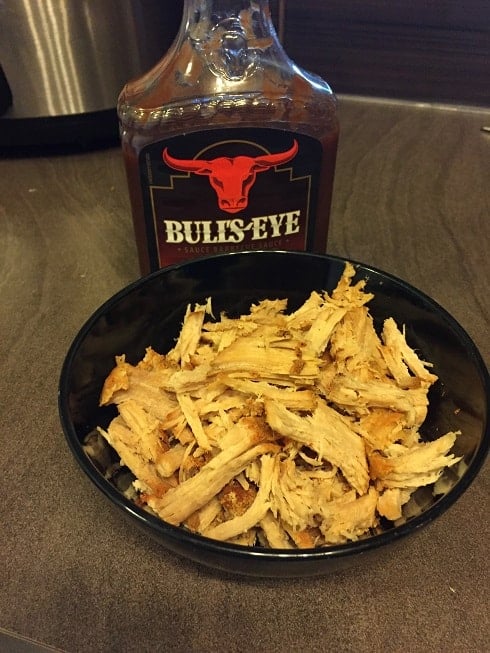 I kind of still shudder when I think about the Kirkland Signature Pulled Pork I reviewed. We had leftovers of it that I froze and when I decided last minute to go out for dinner and informed Sean he could have the leftovers for dinner he did not look too excited. He later told me it was pretty inedible because it had basically frozen in a pool of congealed fat. It was kind of nice because Sean kept saying. "I like your pulled pork so much better". Therefore I'm sharing my version of pulled pork which I think is a lot healthier.
This pulled pork is super cheap! It lasts about 6 meals for us and an entire pork tenderloin from Costco is usually around twenty dollars. It's a little more work than just buying the packaged Kirkland Signature Smoked Pulled Pork but it's much healthier, cheaper and I think it tastes better as well.
This doesn't necessarily fit into any specific diet, it's just my version of pulled pork made to be healthier than store bought or the kind served restaurant. What makes it healthier? I slow cook Kirkland Signature cook boneless pork loin center from Costco and control the amount of seasonings and sauce I use to make pulled pork. When I slow cook the pork, the fat comes off in the slow cooker or is easily pulled off when I pull the pork. I also do not cook it in barbecue sauce, rather I cook it in diet coke, rootbeer, gingerale or beer. I know what you're thinking, no the pork does not soak up the flavor from the pop/beer, it just tenderizes it. You can season the pork with any seasoning you like. If you don't want a strong barbecue flavor you could just use salt, pepper and garlic. To make your own barbecue pulled pork seasoning you can just combine, salt, pepper, garlic powder, onion salt, brown sugar, dry mustard, paprika and a little dash of cayenne!
The reasons why you might not want to use a strong BBQ rub is because this pulled pork goes great in salad, fajitas, tacos, sandwiches and just by itself. It freezes great too.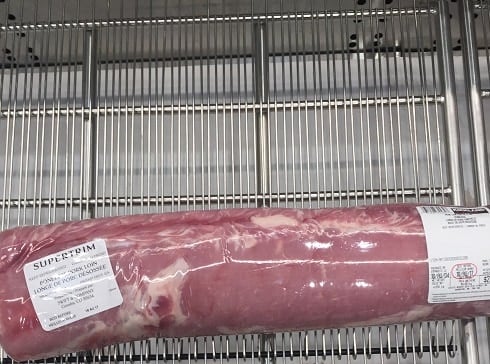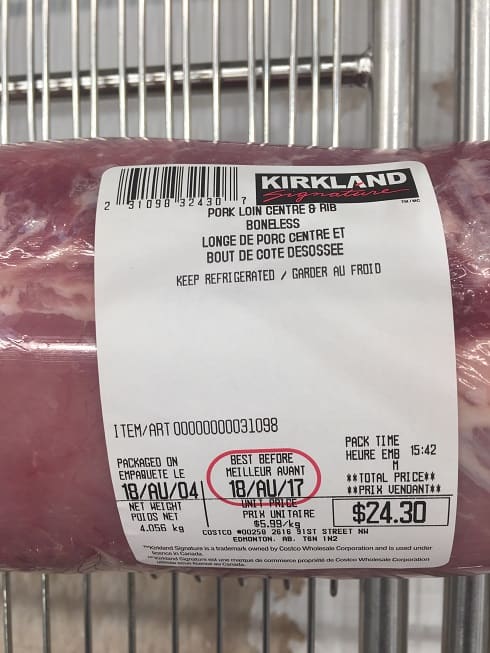 Ingredients:
Half of a boneless pork loin centre from Costco (sliced into 3 inch thick pieces)
Seasoning of your choice (make your own or store bought)
710 ml of a fizzy liquid (coke zero, root beer, coke, gingerale, beer, basically whatever you have on hand)
1 yellow onion chopped into large chunks (for flavor)
Bulls-Eye BBQ sauce to put on after you have pulled the pork
Directions:
Cut onions, put onions on bottom of slow cooker. Season sliced raw pork with seasoning of your choice on both sides of each piece, place in slow cooker on top of onions.
Pour liquid over pork and set slow cooker to High for 7 hours.
Pull out of slow cooker somewhere between 6 to 8 when it easily falls apart using two forks, place on cutting board, shred with two forks.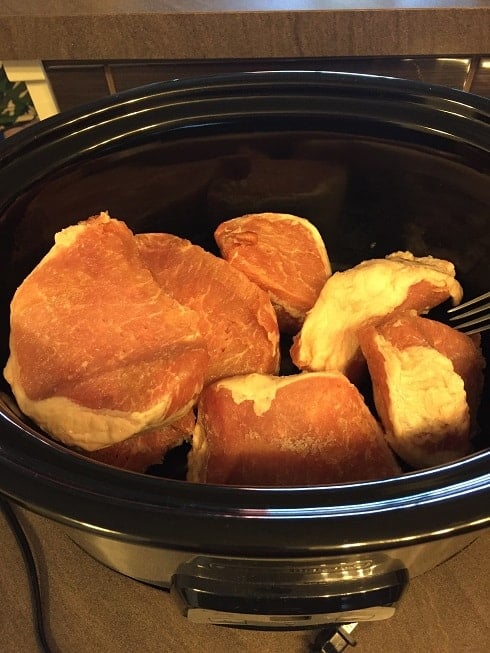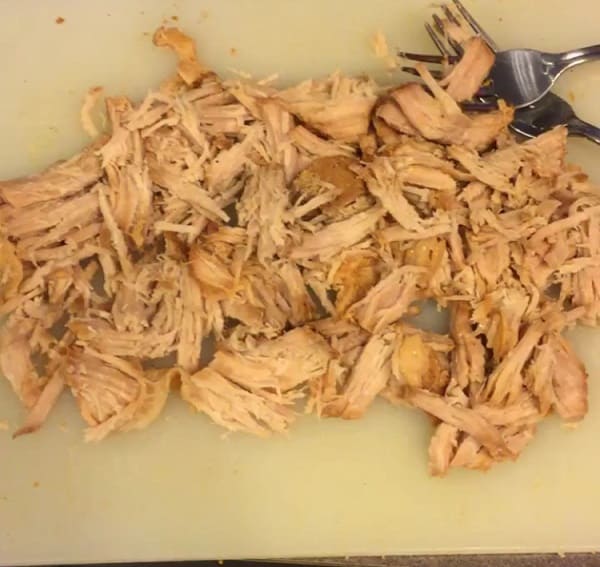 Any questions? Please don't hesitate to ask!