My fingers still feel greasy from eating this Costco Kirkland Signature Pulled Pork
Please note that this review was not paid for or sponsored by any third party. The opinions in this review are strictly my own. I am not affiliated with Costco or any of its suppliers. I am just a fan of the company. I write these honest reviews to help my fellow shoppers.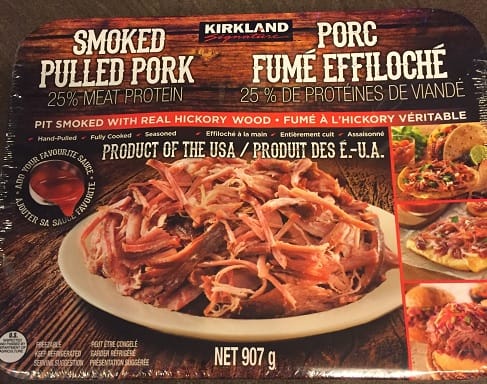 Okay maybe that's an exaggeration but I kid you not, Sean, my husband stated this exact sentence the morning after we ate this for dinner. "I feel kind of gross from eating that pulled pork last night, it's kind of how I feel after I eat 3 hot dogs but worse".
I saw a lot of people posting about this pulled pork on social media. Apparently it's quite popular with individuals on the Keto diet. Keto is a high fat, low carb diet. I am not on Keto but wanted to try this product as I love pulled pork and I was drawn to this due to the fact it says it has a smoked flavour.
It is super convenient, basically it's a bag of pork sitting in a tray, you puncture the sack and microwave it for about 7 minutes then just pour the pork into the tray. If you don't want it to look like a perfectly molded cooked rectangle of pork after you pour it out of the bag, it requires you pulling at it with two forks to give it that real "pulled pork" look. It does pull apart very easily which is a positive. Is high protein and also does not have any massive hunks of fatty meat. It does have nice subtle smokiness as well.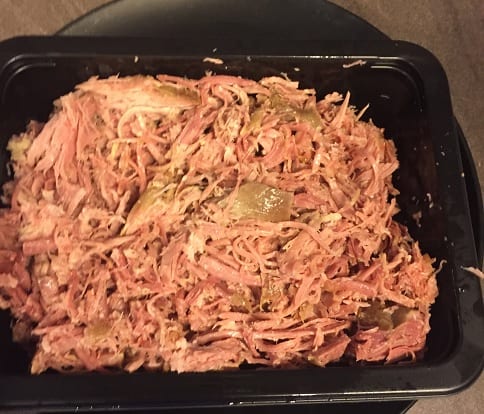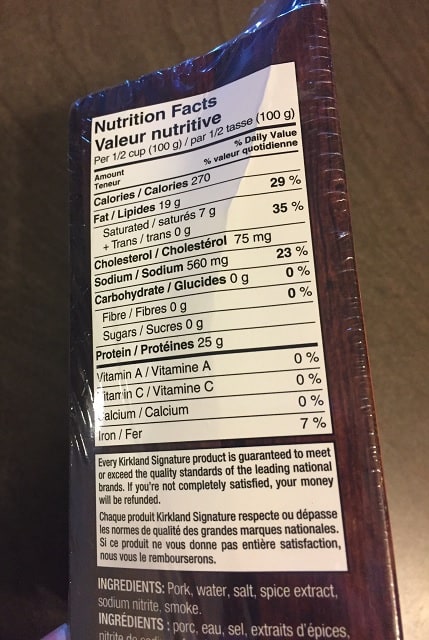 It is extremely greasy, basically it smells like you're cooking up a big batch of bacon. When I tried to cut open the bag of cooked meat to pour it into the tray I could barely hold on as the bag was so slippery with grease. Then when I poured it into the tray it the pork sat in a nice ocean of grease. To me this looked and tasted like a really fatty cheap ham or even spam cooked and pulled apart. It also does not really have a barbecue sauce with it so if you like barbecue sauce-y pulled pork you need to add your own. It's quite salty as well so sodium watchers look out. Overall I did not care for this and will not repurchase it.
My dislike for the pulled pork may have to do with the fact I make my own leaner pulled pork in the slow cooker using half of a cut up pork tenderloin from Costco. It's much cheaper, lasts 3 meals, tastes great and is very lean, it can be a little dry but that problem is solved by adding a little barbecue sauce to your bun or pork. I will post the recipe!
Nutrition: 3/10 (if you're on a Keto Diet this is probably perfect but if you eat carbs, fats and protein this is not that great for you, I recommend making your own with a pork tenderloin).
Taste: 3/10 (not the worst but I'm ALMOST turned off pulled pork by this)
Convenience: 9.5/10 (super convenient, only work is pulling it apart to make it looks more appetizing)
Cost: 4/10 (compared to a pork tenderloin from Costco this is quite expensive and the tray is not that big
Have you had this? What did you think? What's your favorite way to use pulled pork? Tacos, sandwiches, salads?