Meatballs are a really versatile food made of ground meat rolled into a ball! These Costco Kirkland Signature Italian Style Beef Meatballs are done in minutes and can be added to a variety of different dishes. Are these meatballs from Costco worth picking up? Or will you regret having this six-pound bag of 140 meatballs in your freezer?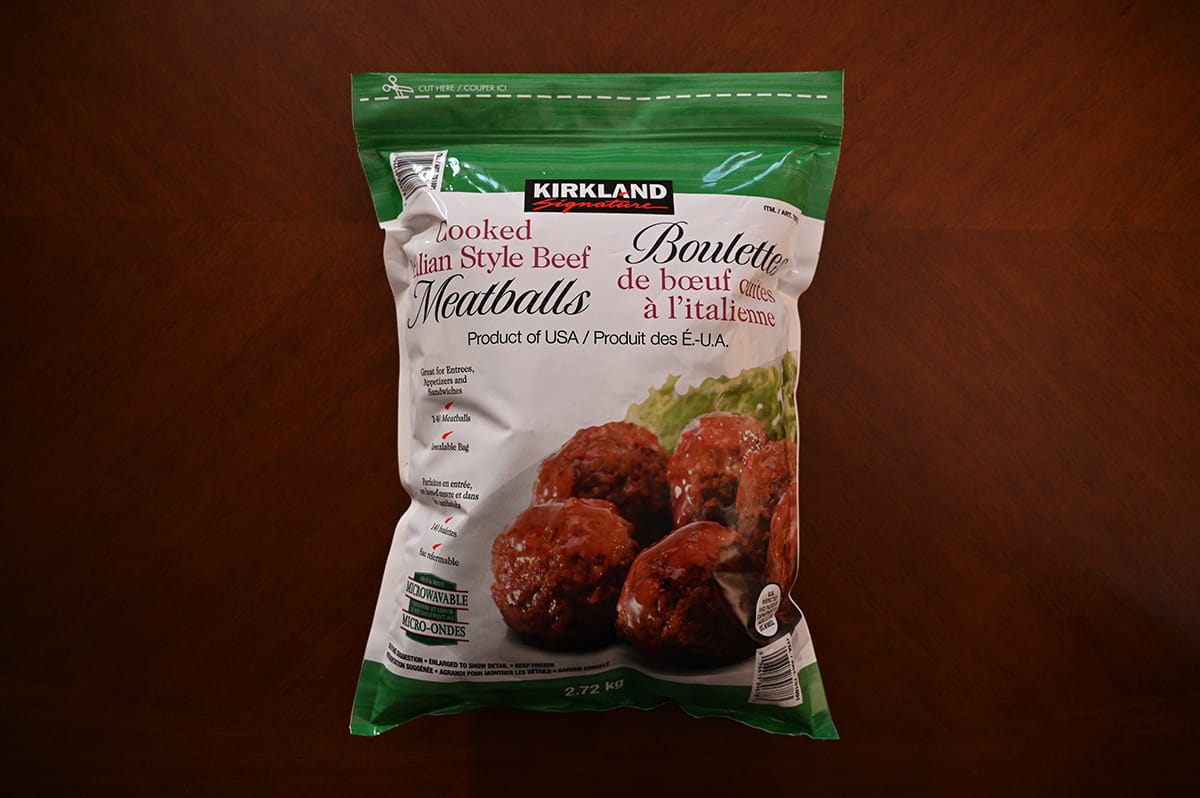 I make turkey meatballs often, too often if you ask my husband because I'm pretty sure he's really sick of them but I never make beef meatballs. Meatballs are a pretty versatile food and the Costco Kirkland Signature Italian Style Cooked Beef Meatballs are also really convenient.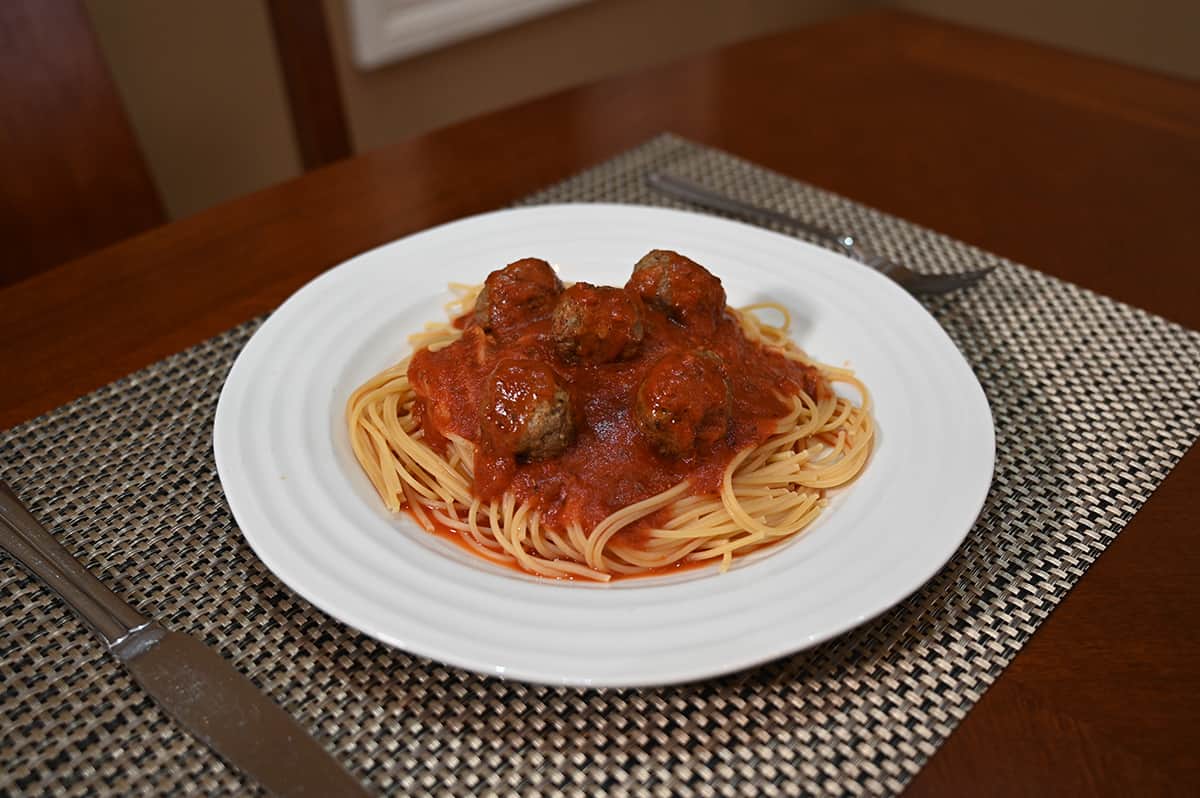 Other convenient similar products from Costco are the Gardein Meatless Meatballs, Schwartz's Smoked Meat, Smokey River Meat Company Turkey Breakfast Sausages, Erie Meats Jumbo Chicken Breast Bites, Kirkland Signature Rotisserie Chicken, Benjamin's Traditional Pork Schnitzel and the Kirkland Signature Seasoned Chicken Wings.
Location in Store
You can find these in the freezer section at Costco. The item number is 751891.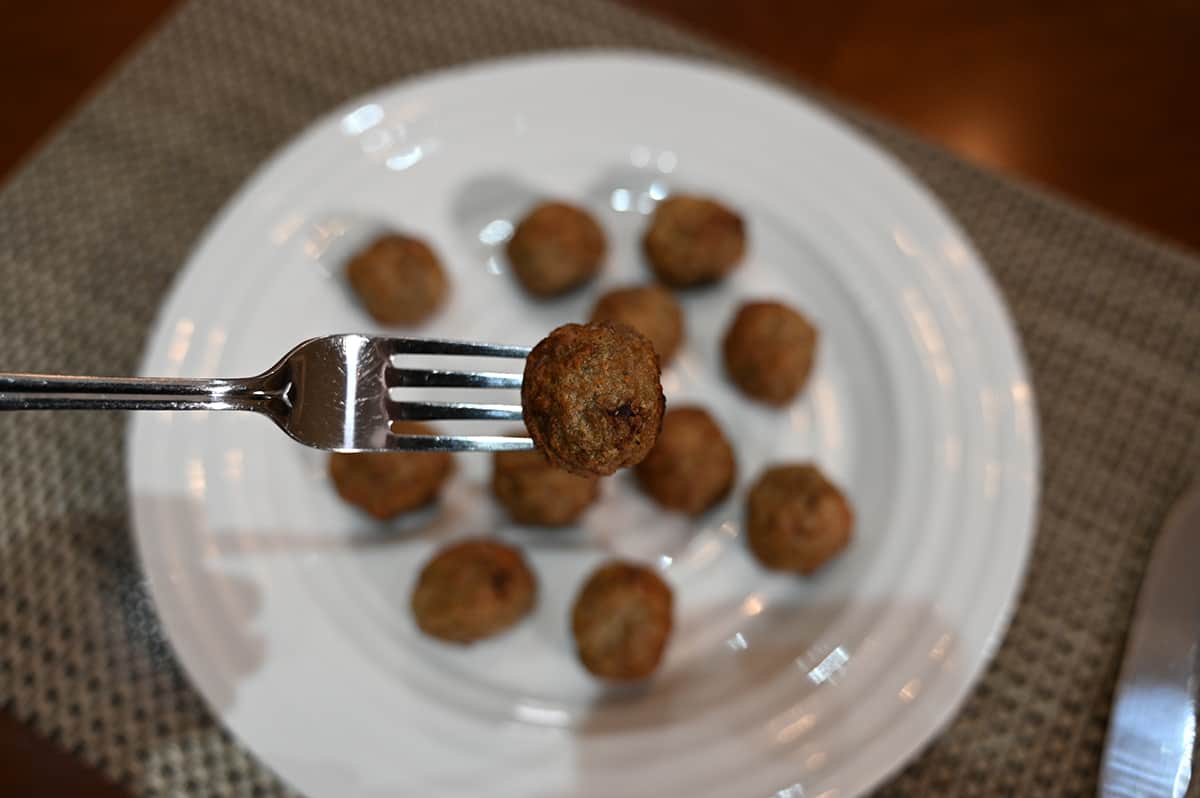 Taste
These aren't as good as homemade meatballs and taste a bit processed but aren't bad tasting! They're soft and pretty moist on the inside and are dry and crispy on the outside. I noticed a few hard chunks in the middle when I was trying these so I think there might be a bit of fat and gristle in the meatballs.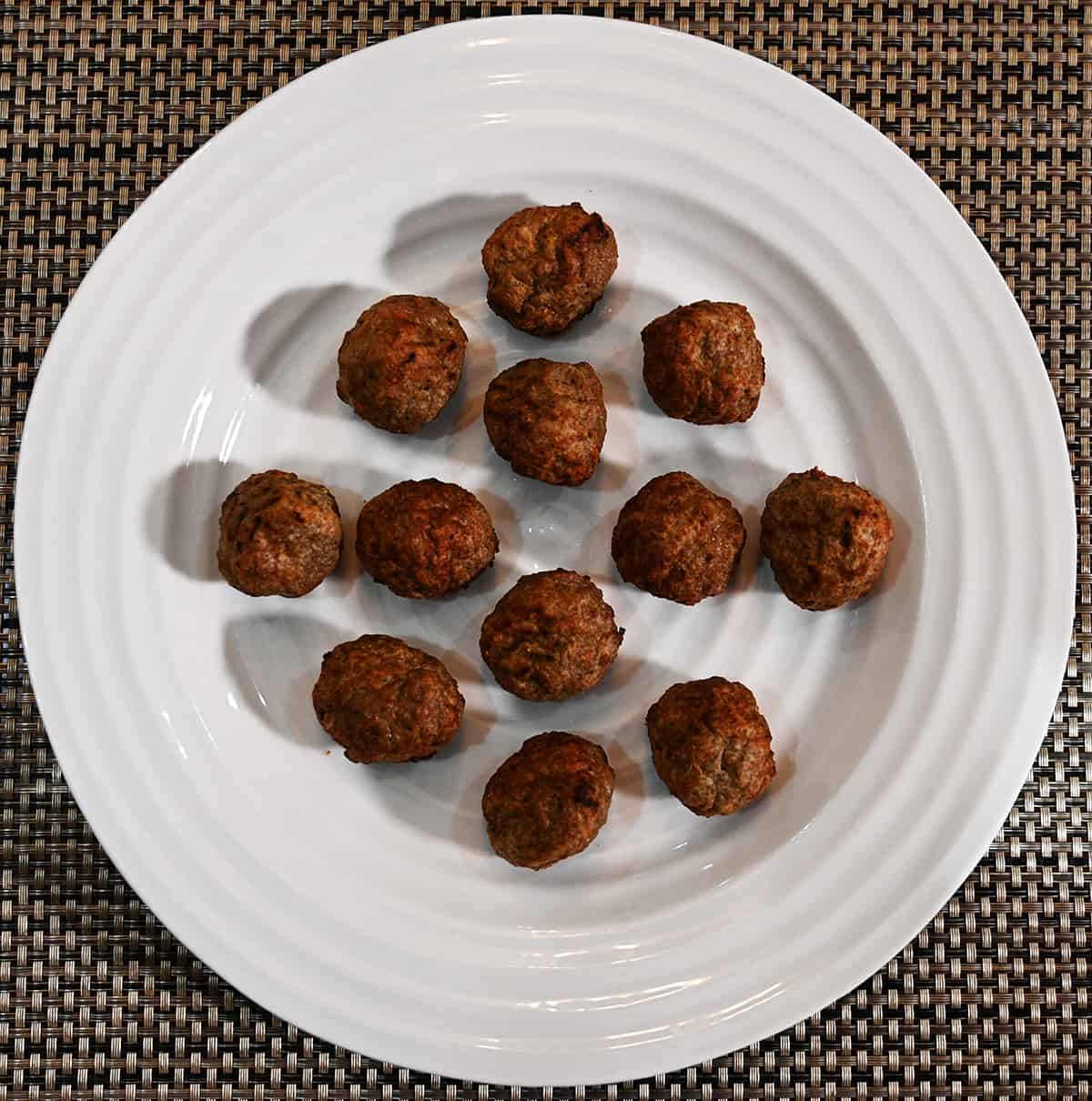 They're pretty small in size and feel quite light. The meatballs are generously seasoned with salt and spices and I notice the slightest hint of spiciness in the meatballs, not a lot, just a small amount. The taste is okay, not great, homemade are definitely better.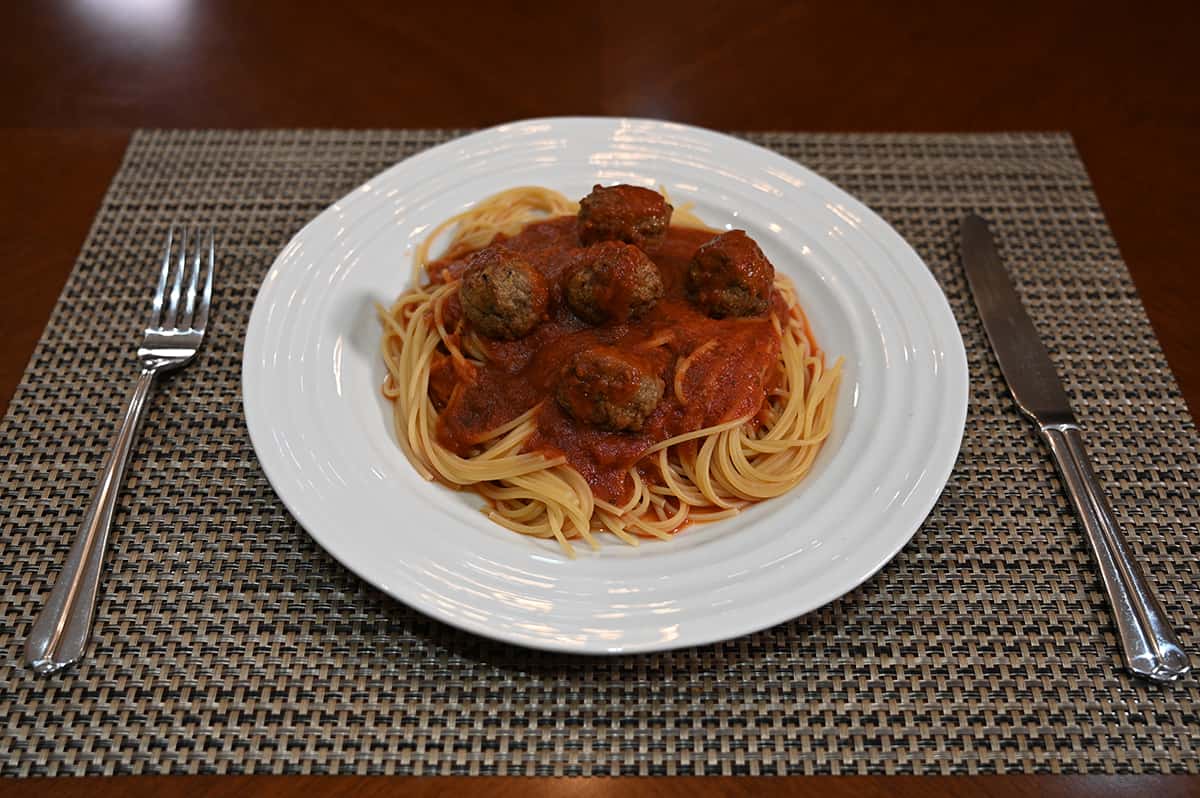 Cost
The 2.72-kilogram bag of 140 Kirkland Signature Italian Style Beef Meatballs costs $29.99 Canadian at Costco. Back in 2019 the price was $24.99, so the price has gone up.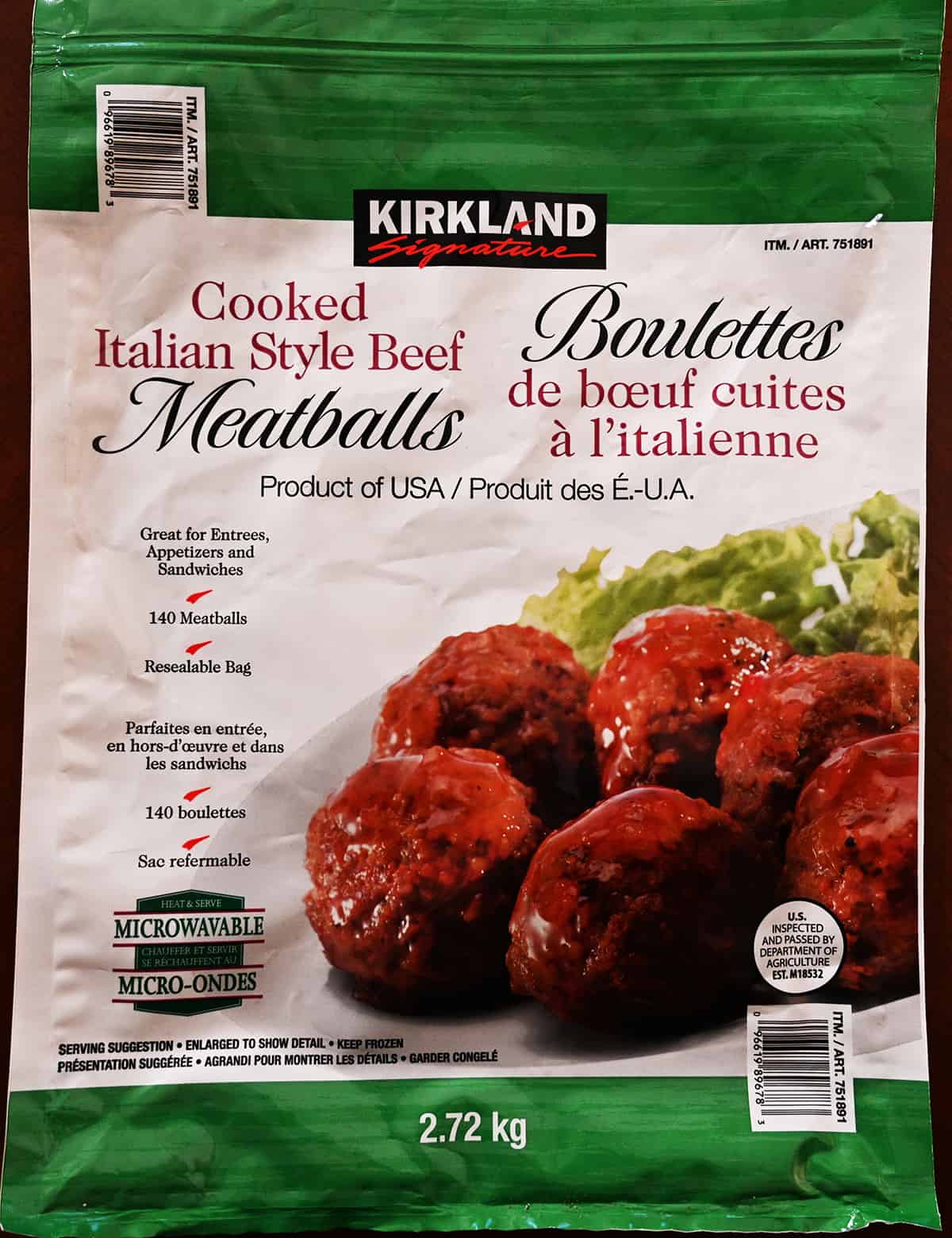 The bag is massive and would last a family quite a few meals so I don't think these are too expensive for how many you get.
Convenience
I love how convenient these are. There are heating instructions on the bag for an oven method, steamer method and microwave method to heat the meatballs. You could also air fry the meatballs. We heated them in our oven.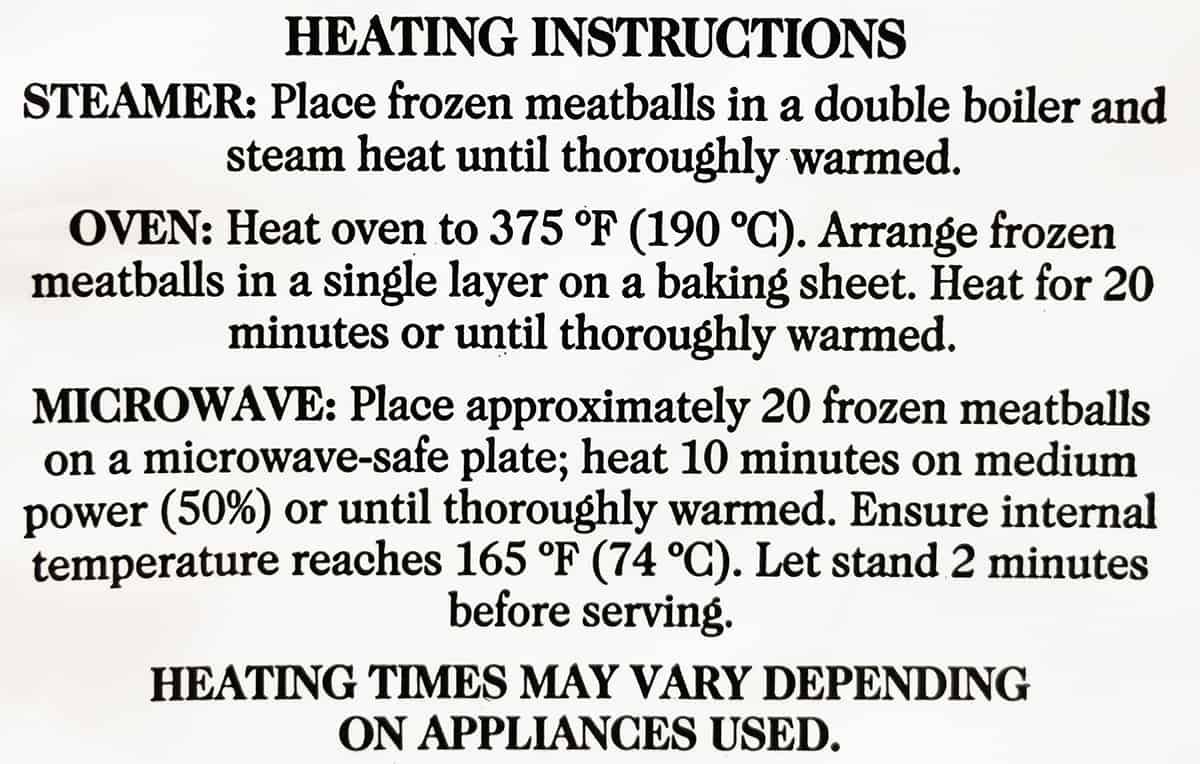 It's so nice to have a bag of these in your freezer for those times you need a quick meal and are lacking a protein for your meal.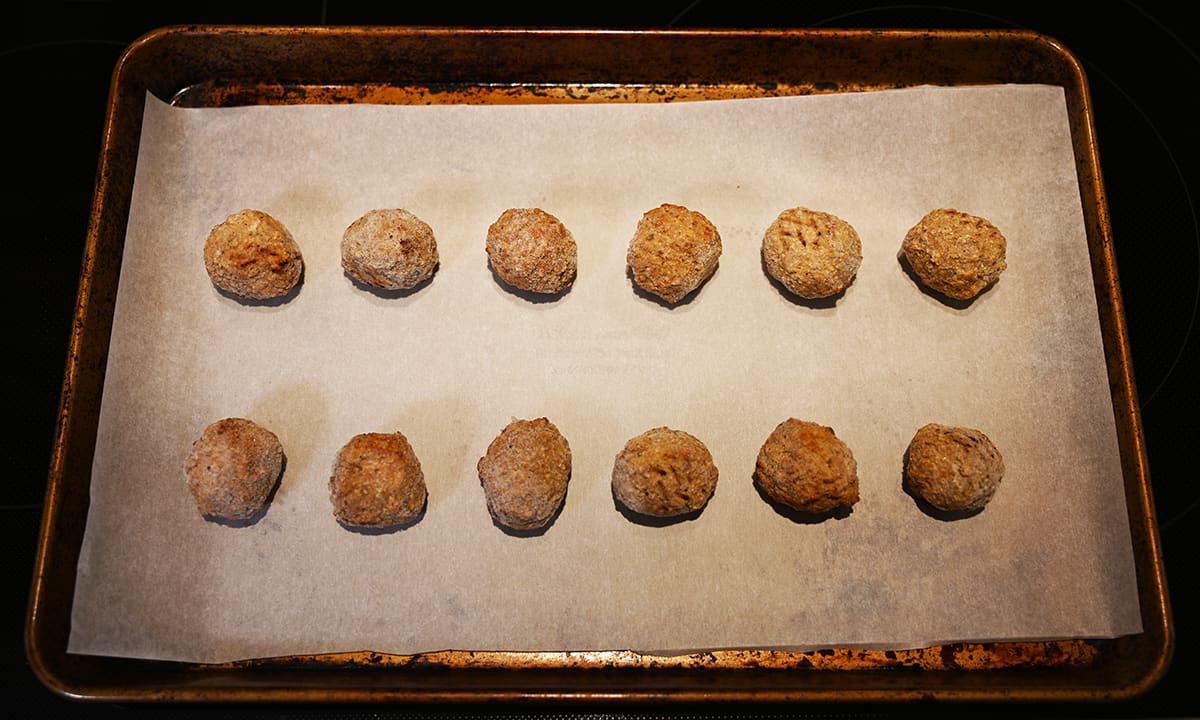 You can use these in soups, pasta, in a casserole or with a side of mashed potatoes. The meatballs need to be kept frozen and the best-before date is almost a year from the date I purchased them. I will say that if you don't have a deep freeze and just have a small freezer you might find this giant bag takes up much of your freezer.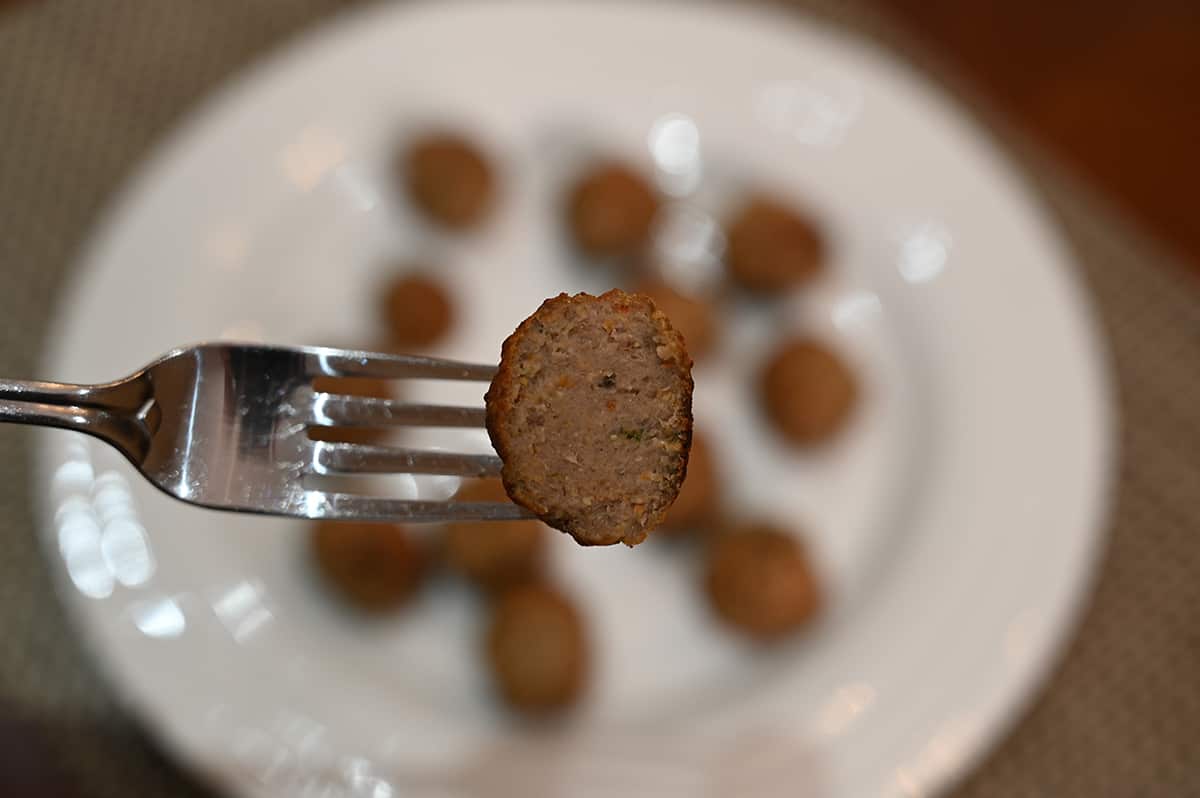 Nutrition
Calories
Three meatballs contain 140 calories, 10 grams of fat, four grams of carbohydrates, one gram of fibre, one gram of sugar, nine grams of protein and 340 milligrams of sodium.
Back in 2019 five meatballs contained 180 calories, 10 grams of fat, 14 grams of protein and 590 mg of sodium.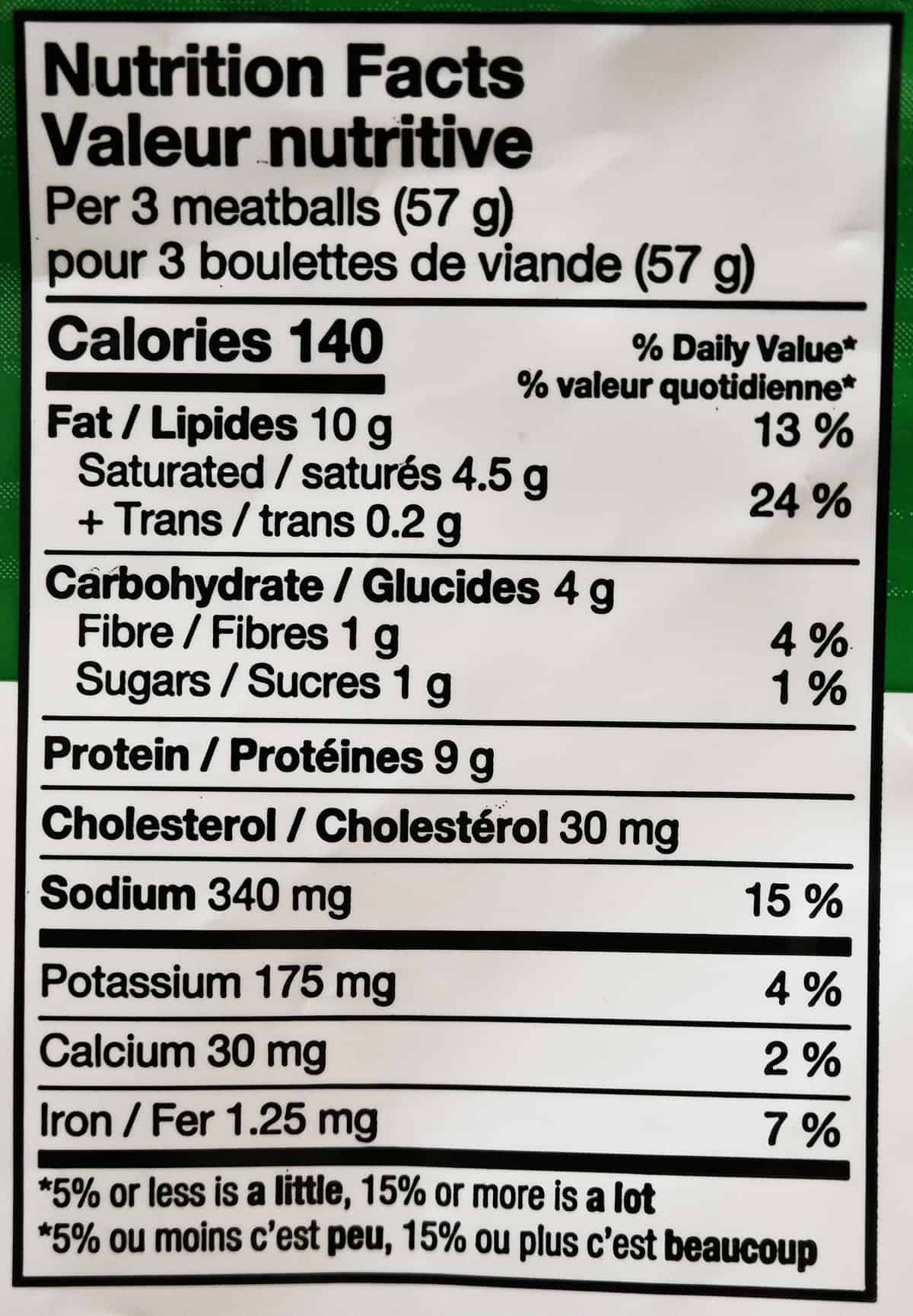 Ingredients
These aren't gluten-free or dairy-free. The meatballs contain soy, milk, mustard and wheat. Obviously, if you make your own meatballs from scratch they're healthier, they likely wouldn't have soy protein or sugars. A positive about the meatballs is the first ingredient listed is ground beef!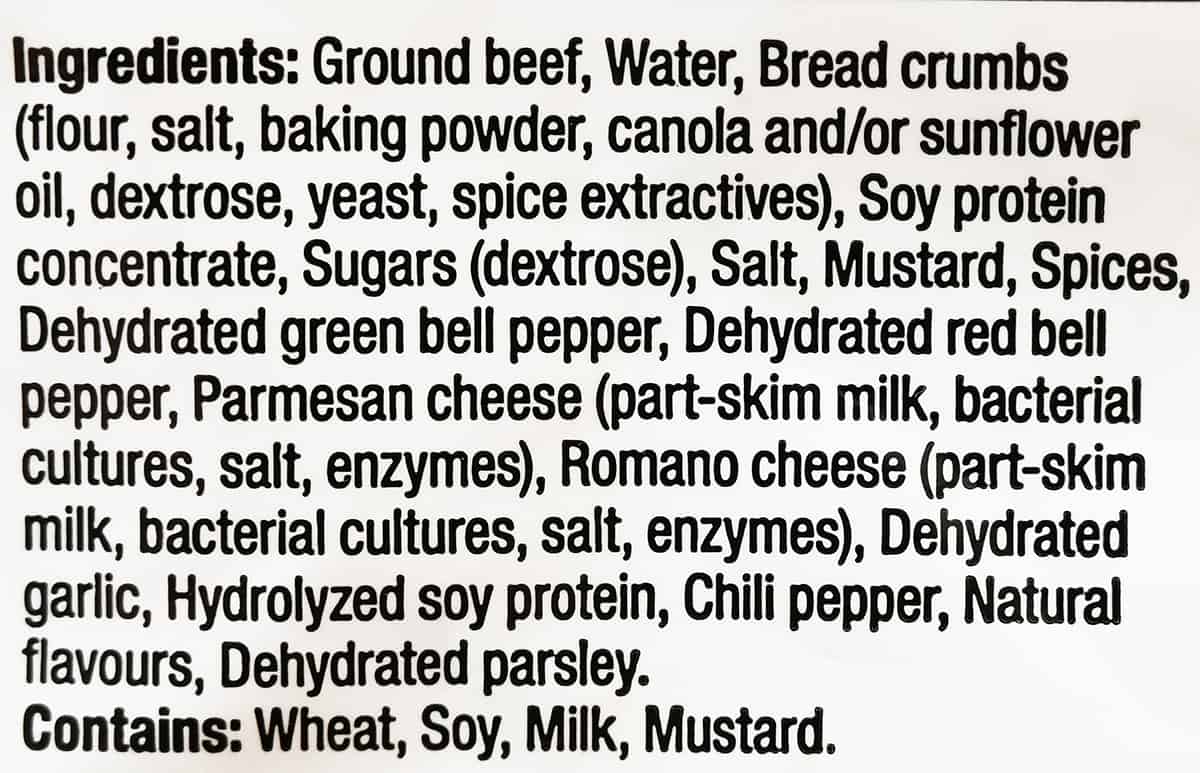 Scoring
Taste: 7/10
Cost: 7/10
Convenience: 10/10
Nutrition: 4.5/10
Overall
Give them a try!
I would buy these again for convenience's sake but not necessarily for taste or nutrition.
If you've tried these meatballs before, what did you think of them?
---
Please note that this review was not paid for or sponsored by any third party. This product was purchased by Costcuisine for the purpose of producing this review. The opinions in this review are strictly those of Costcuisine. Costcuisine is not affiliated with Costco or any of its suppliers. In the event that Costcuisine receives compensation for a post from the manufacturer of a product or some other third party, the arrangement will be clearly disclosed (including where the manufacturer of a product provides Costcuisine with a free sample of the product).