I enjoy making tacos at home, but my recipes aren't very exciting. I usually just cook ground beef or ground turkey with taco seasoning and then add the usual fixings. We have a couple of great local Mexican restaurants, and I love ordering more authentic and interesting tacos from them. The Del Real Slow-Cooked Pork Carnitas from Costco offer the best of both worlds – an easy way to make homemade tacos that taste more like something you'd find at your favorite Mexican restaurant! You can use this versatile pork in other ways too, so it's a handy item to have in your refrigerator.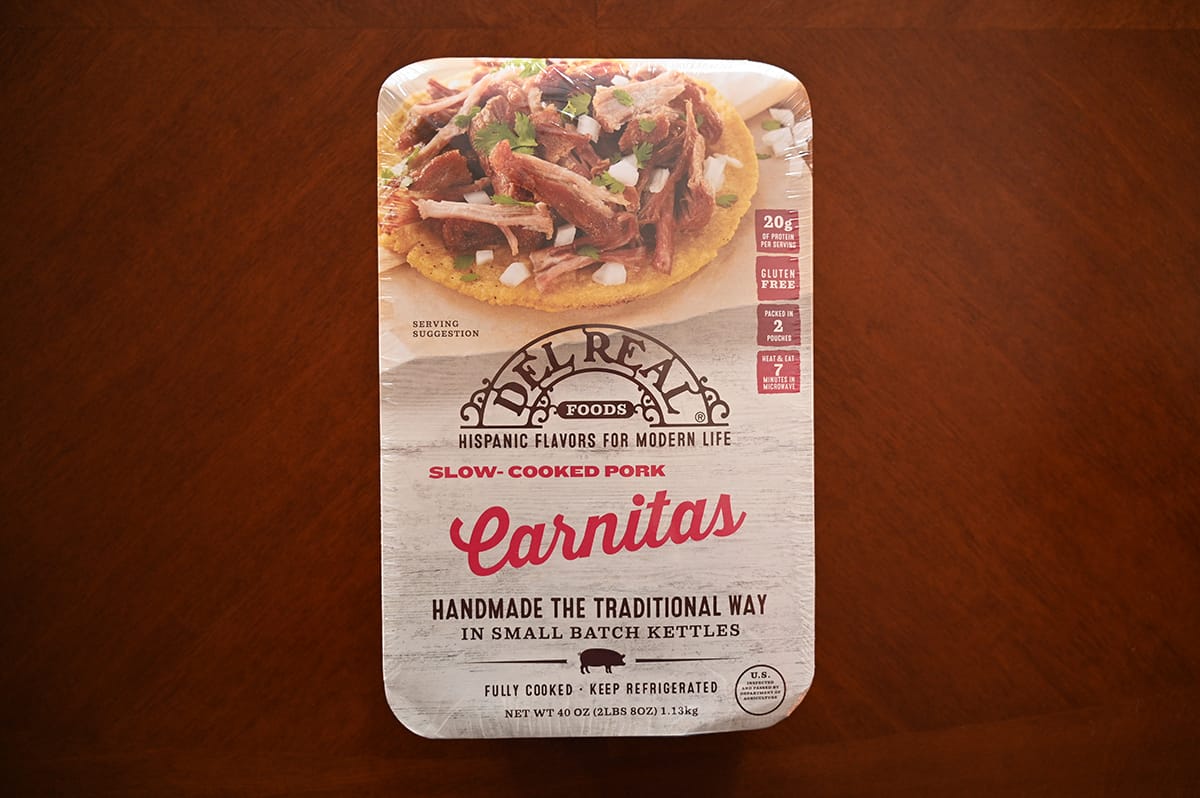 Other quick and convenient meat products from Costco are the 44th Street Beef Pot Roast, Kirkland Signature Pulled Pork, Cuisine Solutions Sliced Grass Fed Beef Sirloin, Stoney Creek Shaved Beef Au Jus, Benjamin's Pork Schnitzel, Montana's Pork Back Ribs, Kirkland Signature Italian Style Beef Meatballs and the Connie's Kitchen Chicken Burgers.

Location in Store
These can be found in the refrigerated deli section at Costco. The item number is 739287 and I bought this at the Kalispell, Montana Costco.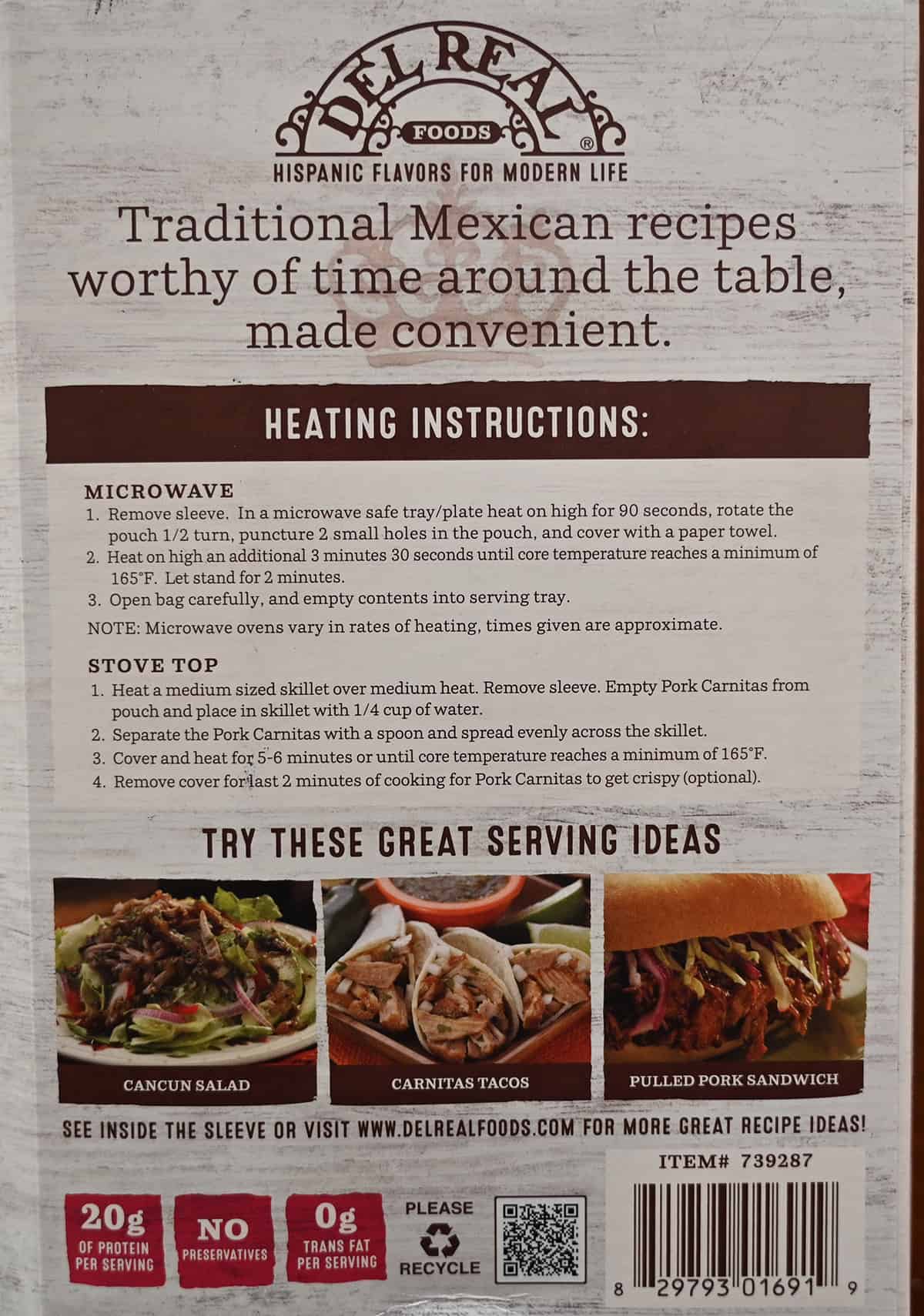 Taste
This is one of the products I bought in Montana that I'm actually sad about not having here in Canada. This pork is delicious. I was a bit worried by the look of the pork that it would be really fatty and gross, but that isn't the case.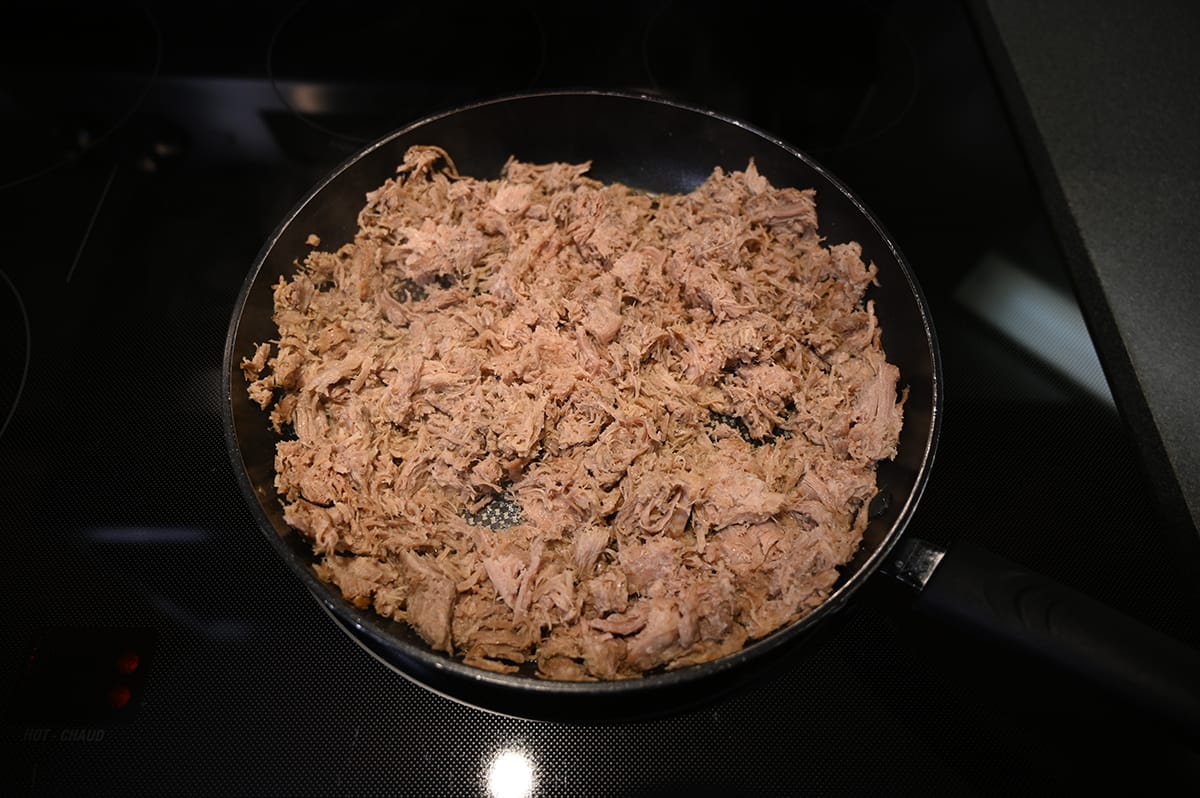 There's just enough fat for the pork to be moist but it's not greasy at all. It's not overly salty either. There's a noticeable smoky flavor that I love.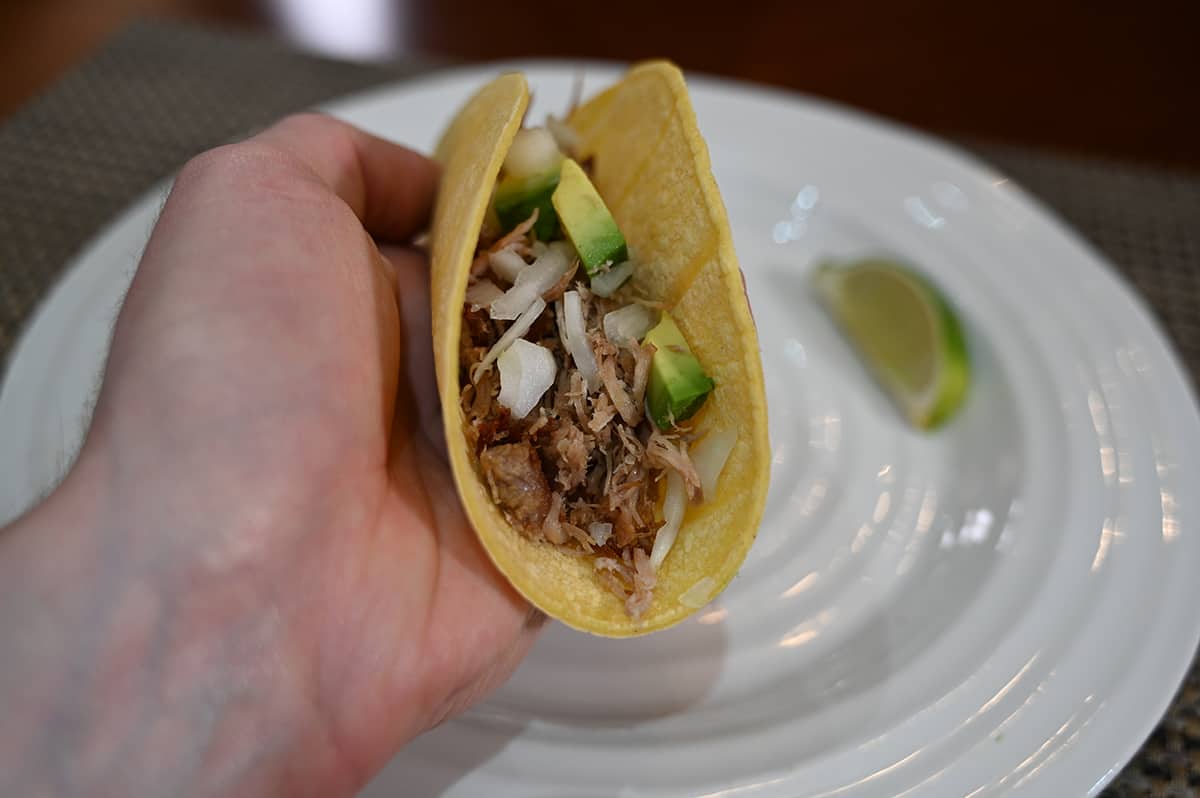 If you remove the lid from your pan for the last two minutes, the pork gets a bit crispy, which is really tasty. Some people might say the pork doesn't have a ton of flavor, but I like that the flavor is versatile enough that I can pair it with various taco toppings or even use it in different dishes like the package suggests.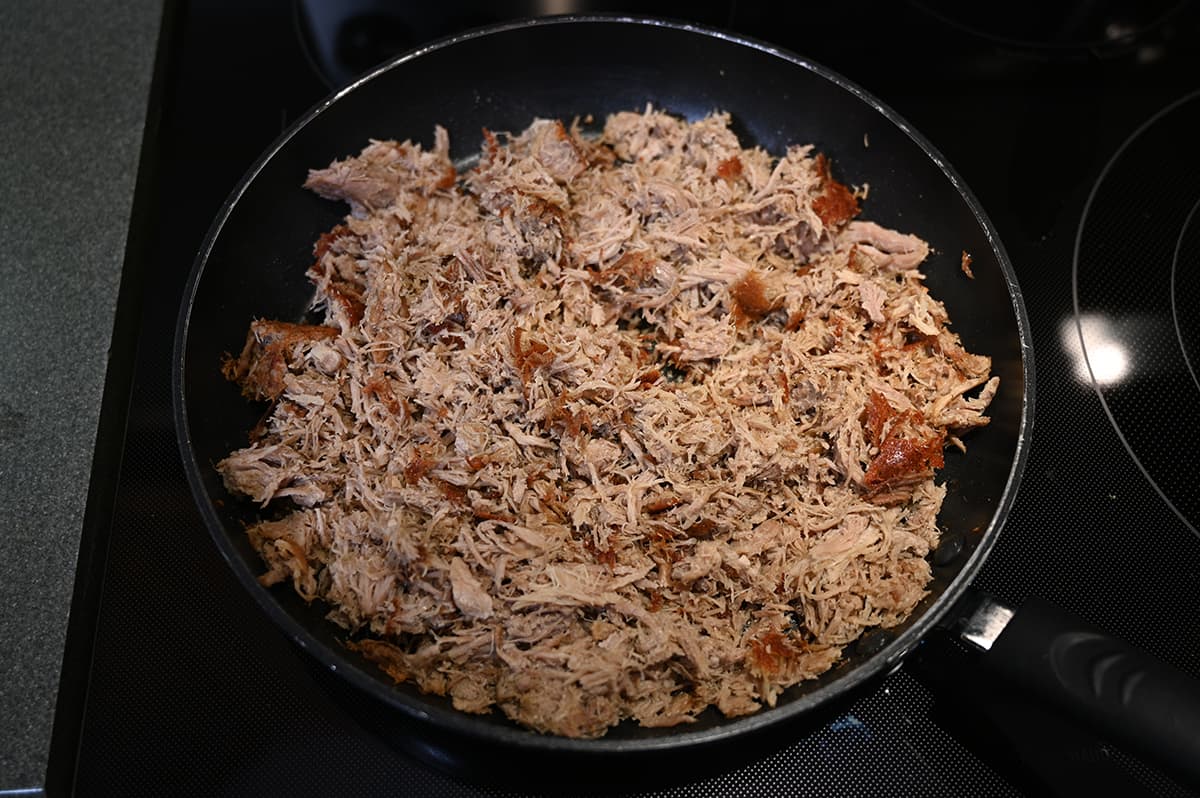 In case you're wondering about heat, the pork isn't at all spicy so if you like spice you need to add some salsa or jalapenos. The only one negative thing I have about this product is that I found a few bites had a bit of a gamey flavor. Not enough to turn me off but just enough to make me comment on it.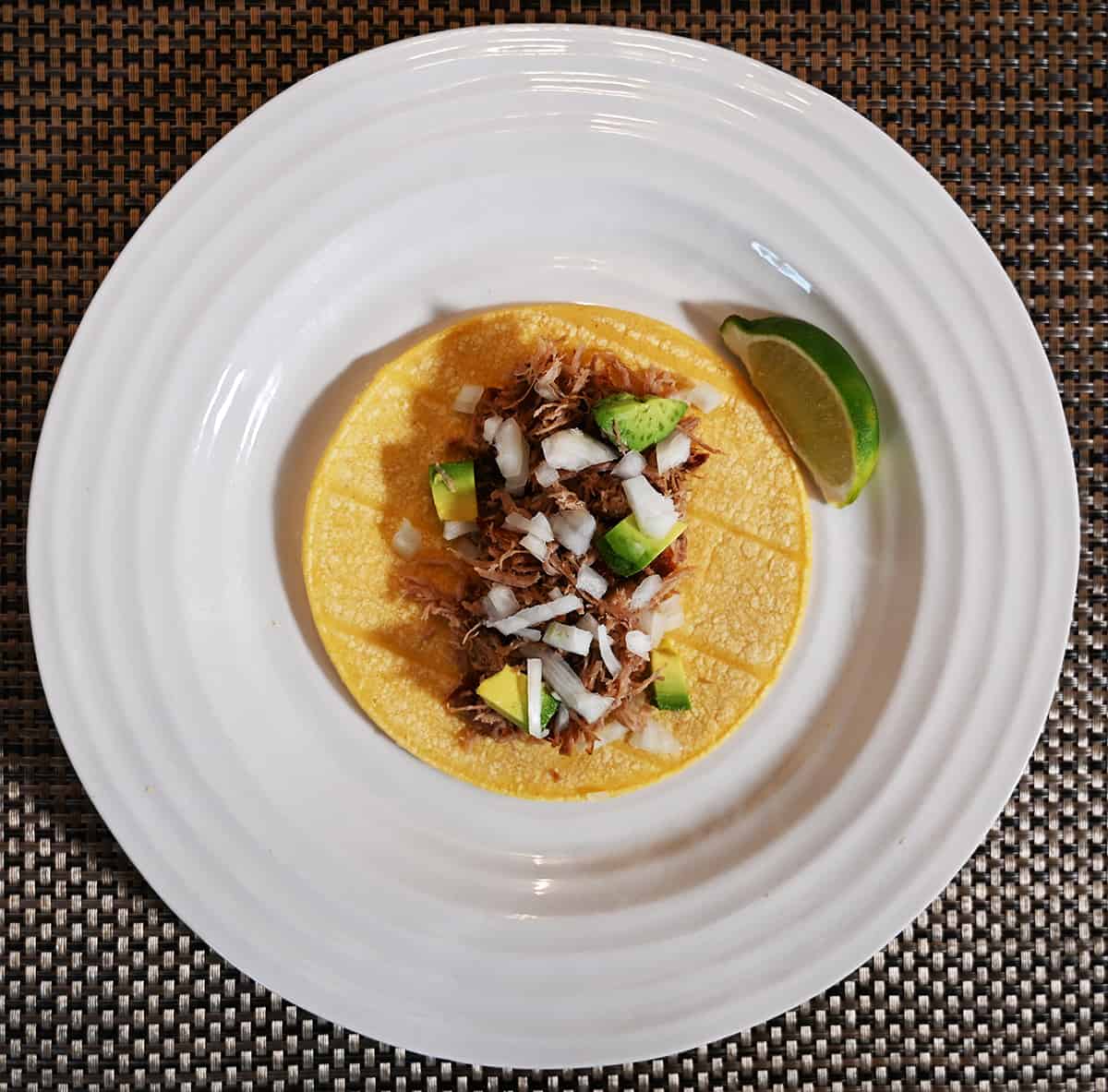 Cost
The 1.13-kilogram pack comes with two vacuum-sealed bags of pork and costs $18.49 USD. This might seem expensive but when you see how much pork you actually get, the price seems reasonable. You're also paying for the convenience factor!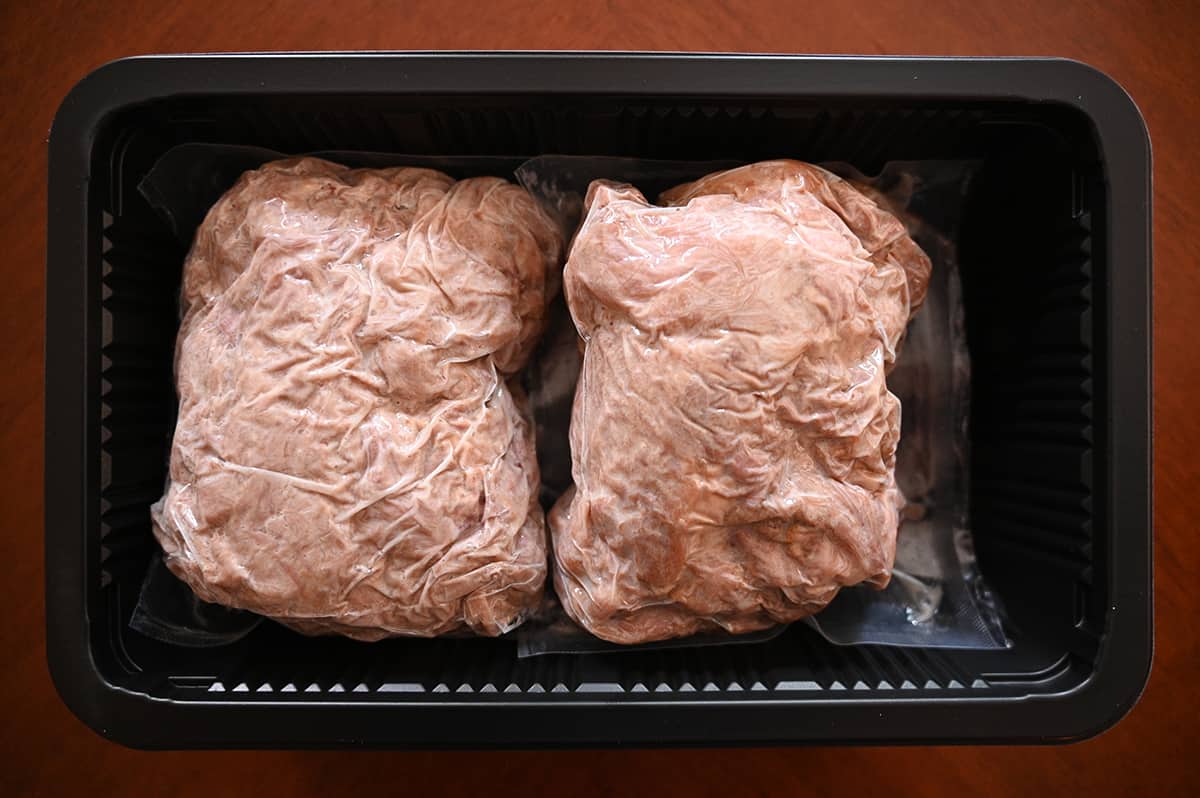 Convenience
The pork comes with a plastic tray for serving it in and it's already fully cooked so all you're doing is heating it in a pan. I found the pork a little hard to separate in the pan initially which was a bit annoying. It basically comes as a big stuck-together brick of pork.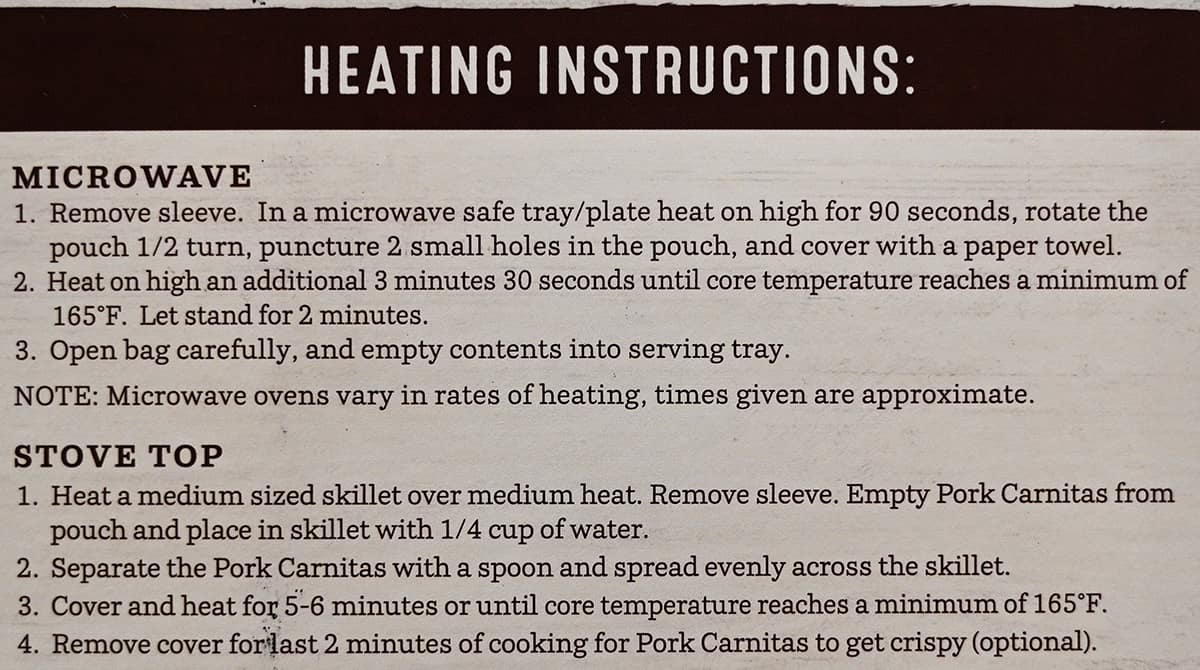 If you don't want to heat the pork in a pan you can also place the bag in a pot of water on the stovetop and heat it that way.

The pork needs to be kept refrigerated and the best-before date is about 6 weeks from when we purchased it. I can think of so many ways to use this! In salads, tacos, burritos, soups, casseroles, quesadillas etc.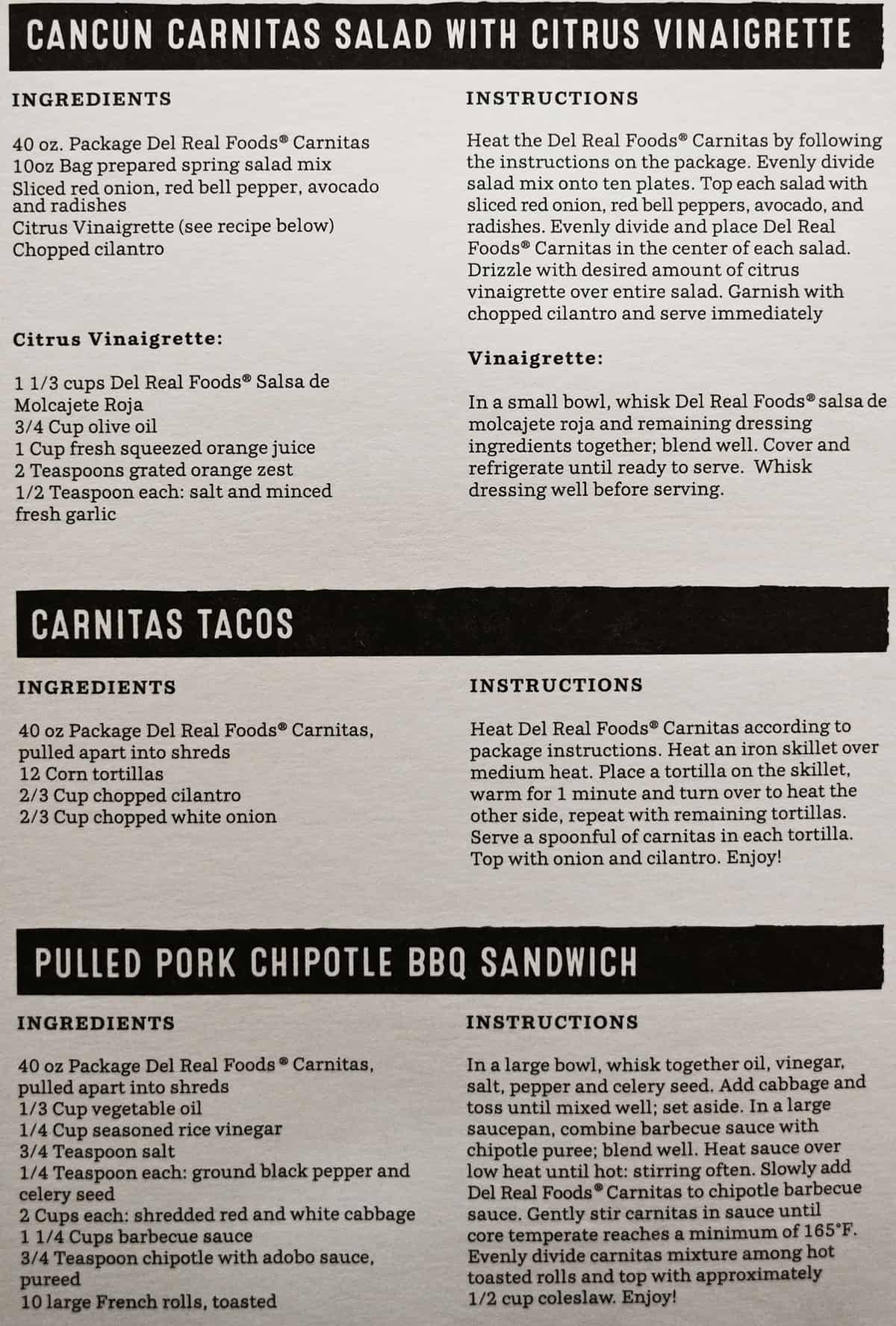 Nutrition
Calories
One 85-gram serving contains 200 calories, 14 grams of fat, 330 milligrams, zero grams of carbohydrates, zero grams of fiber, zero grams of sugar and 20 grams of protein.
While eating this I didn't expect it to be low in calories, fat or sodium. Pork carnitas are generally made from fattier cuts of pork and it's usually always salty!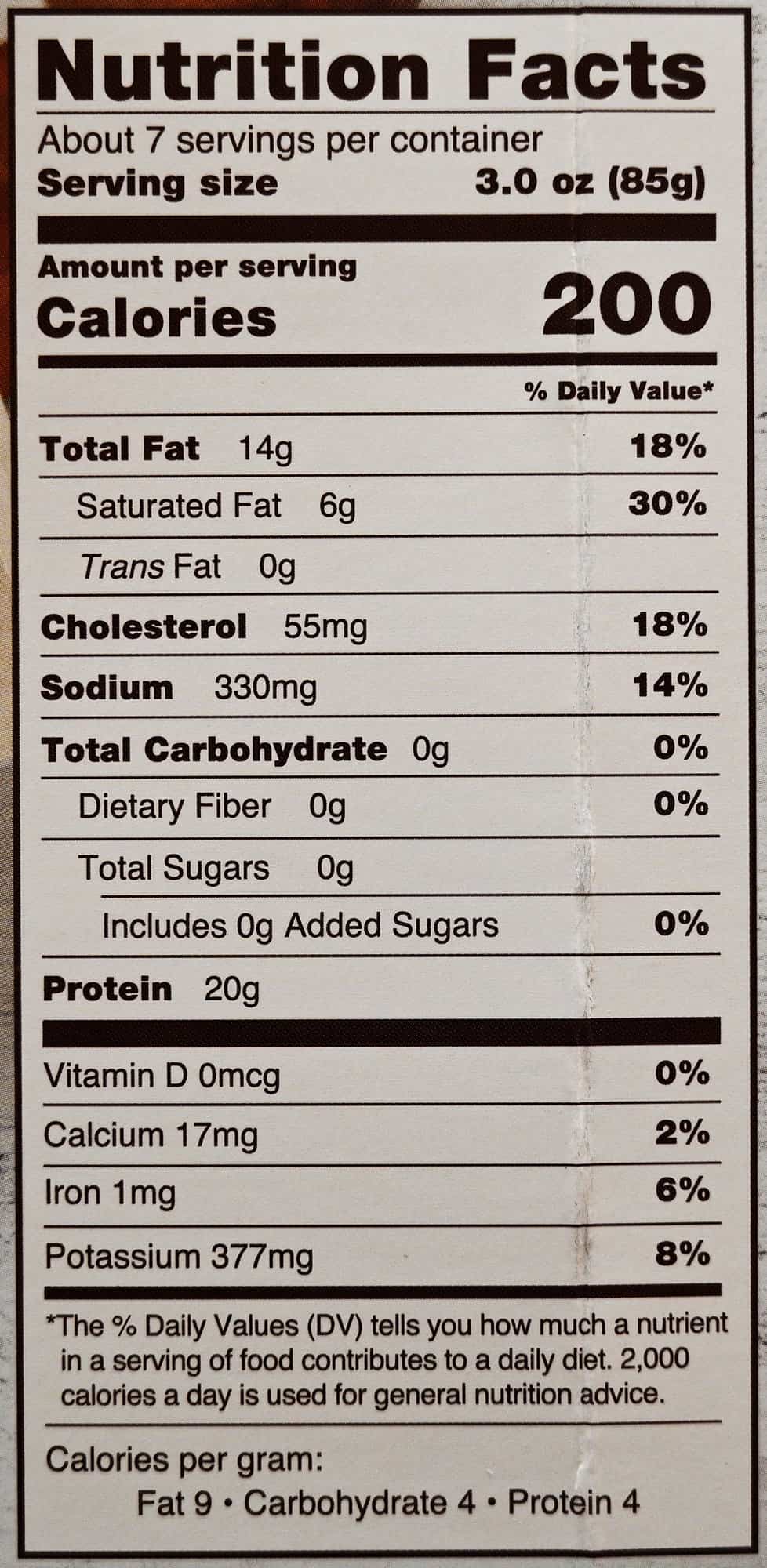 Ingredients
I was a little shocked to see that there's extra lard in this! I don't know why that's necessary since there'd already be pork fat in the pork. The other few ingredients listed aren't surprising. The carnitas are gluten-free as well as sugar-free and perfect for anyone on a keto diet or low-carb diet.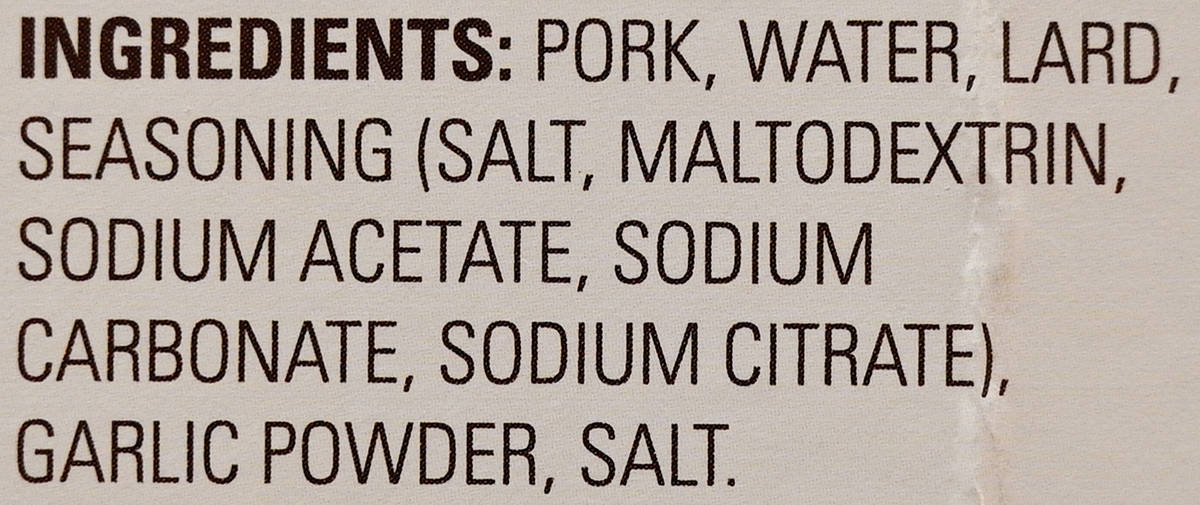 Scoring
Taste: 9.5/10
Cost: 8/10
Convenience: 9/10
Nutrition: 5/10
Overall
Must buy!
The Costco Del Real Foods Pork Carnitas would absolutely be a staple in my house if it were available in Canada.
Have you tried these pork carnitas from Costco? What did you think of them? Have you tried doing anything else with the pork?
---
Please note that this review was not paid for or sponsored by any third party. This product was purchased by Costcuisine for the purpose of producing this review. The opinions in this review are strictly those of Costcuisine. Costcuisine is not affiliated with Costco or any of its suppliers. In the event that Costcuisine receives compensation for a post from the manufacturer of a product or some other third party, the arrangement will be clearly disclosed (including where the manufacturer of a product provides Costcuisine with a free sample of the product).