If I were making a list of homecooked comfort meals, pot roast would definitely be on it. It's amazing how good a fairly cheap cut of beef can taste when you slow-cook it for hours! This Kirkland Signature Beef Pot Roast from Costco cuts the cooking time down to just ten minutes in the microwave. Even a pressure cooker can't compete with that kind of speed, but it's missing my favorite part about pot roast – delicious vegetables cooked in the gravy. Is the roast tasty enough to overcome that?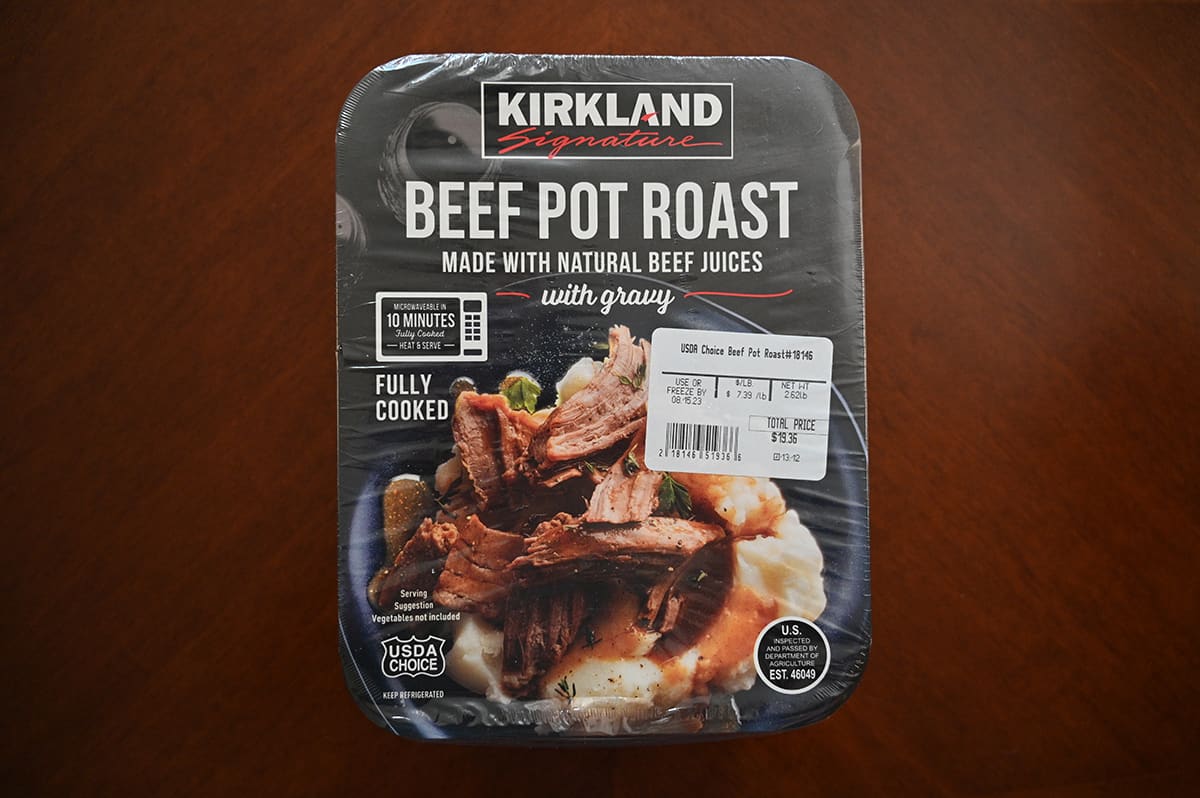 Other convenient, easy-to-make meat products from Costco are Schwartz's Smoked Meat, Montana's Pork Back Ribs, Kirkland Signature Roasted Garlic Chicken Legs, 44th Street Beef Pot Roast, Stoney Creek Shaved Beef Au Jus, Del Real Foods Pork Carnitas, Kirkland Signature Seasoned Chicken Wings, Cuisine Solutions Sliced Grass-Fed Sliced Beef Sirloin and the Kirkland Signature Master Carve Ham.
Location in Store
This is located in the refrigerated deli section near the cheese and sausage, the item number is 18146. I bought this at the Kalispell, Montana Costco.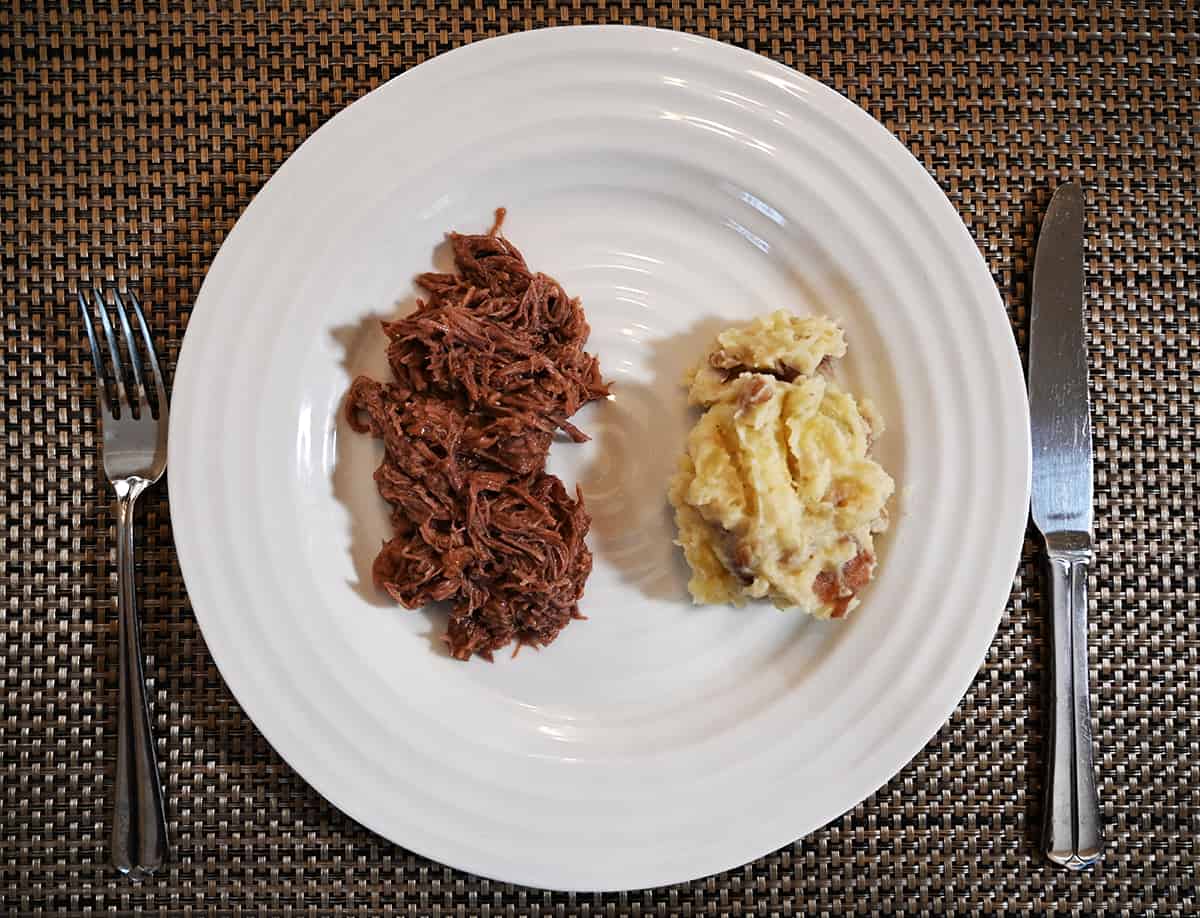 Taste
I was worried the pot roast would be super fatty and I did find this to be true. There are definitely some very large pieces of fat in the package, but they're relatively easy to pick out.
Pot roast always uses fattier cuts of roast, but luckily there was plenty of good-quality meat in the package too. There's a fair amount of liquid/gravy, but not too much – basically enough to keep the meat nice and moist.
I love pot roast and I've eaten it quite a few times over the years, and I can say this pot roast compares pretty well to the homemade version. Although fattier than something I'd make at home. It's very flavorful and a little bit on the salty side, but not in a bad way.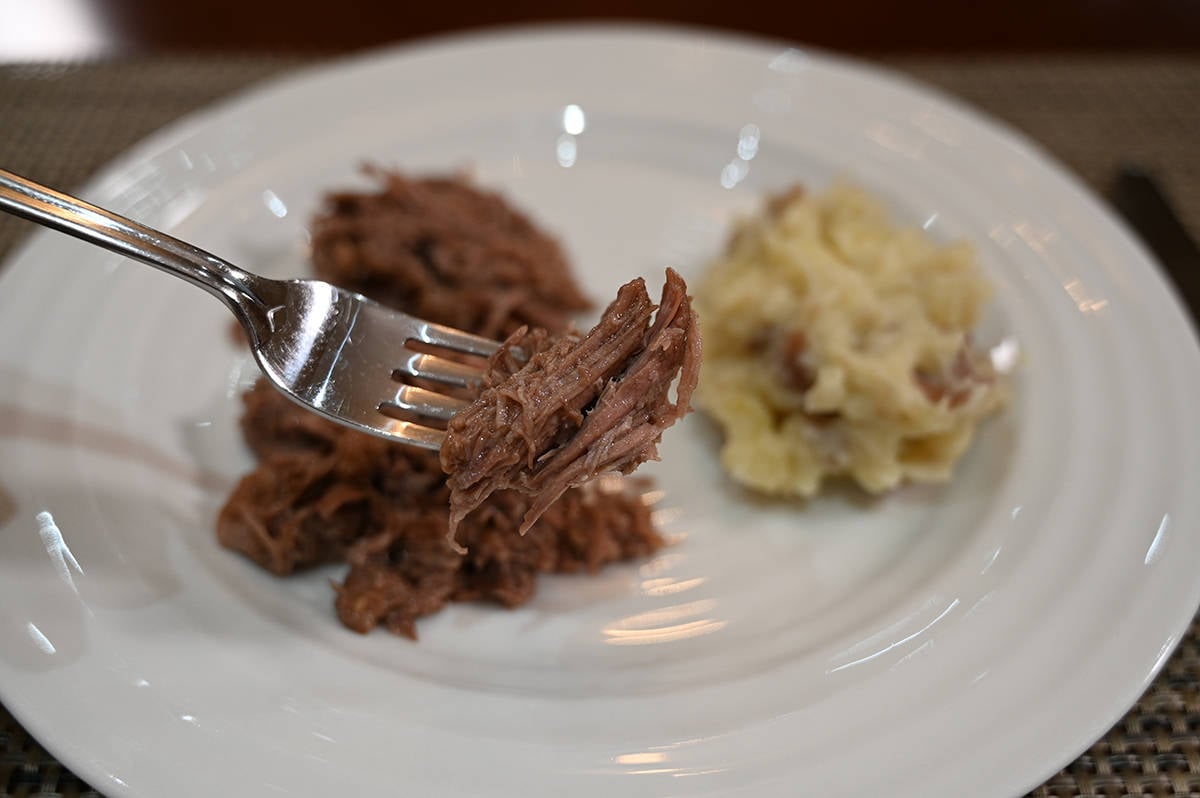 The worst part of the pot roast is the gross fatty pieces, but you expect that in pot roast to some degree. Overall I was pretty pleased with the quality of the meat that wasn't fatty and really enjoyed that part of the pot roast.
This isn't as good as homemade though! As I said, part of the reason why I love pot roast is that you cook it with potatoes, carrots, etc. and the beef flavors the veggies. I really miss that here.
Cost
The 2.62-pound package of pot roast costs $19.36 USD. It doesn't seem bad when you see how much meat you get but after trying it and finding how much fat and inedible parts are in it, I wouldn't pay this again.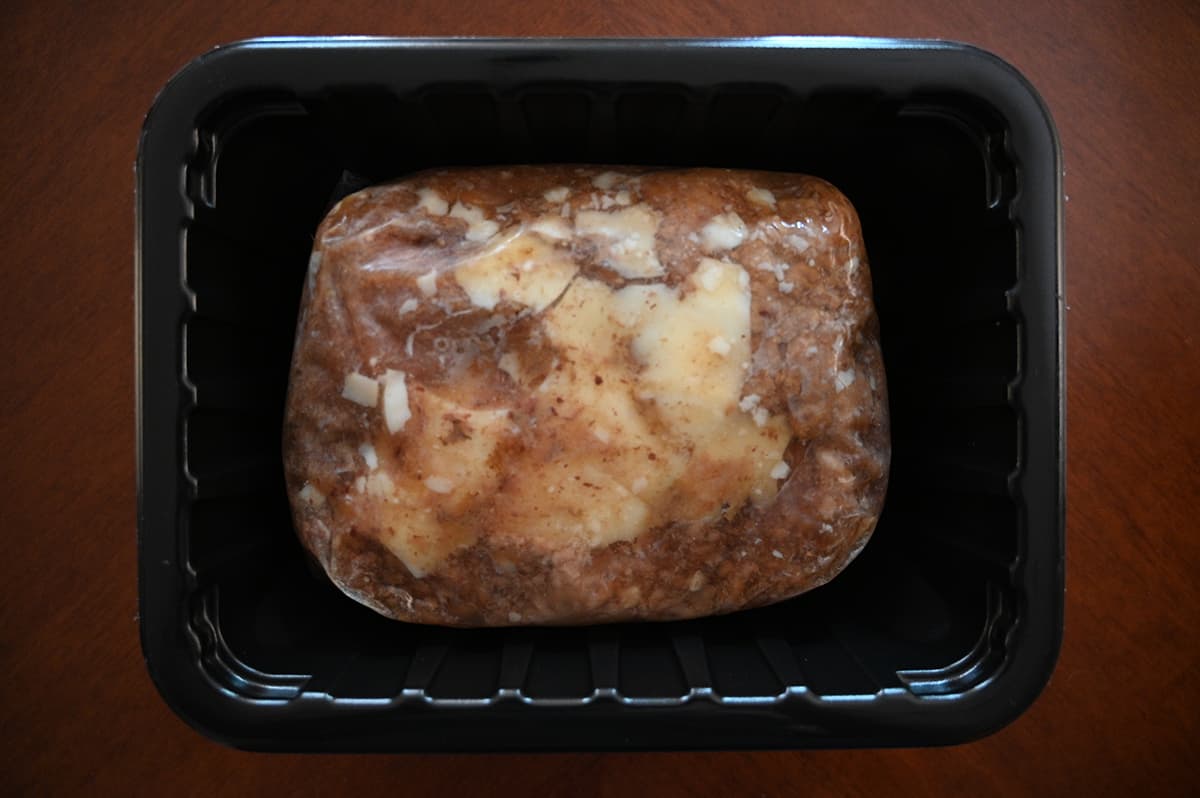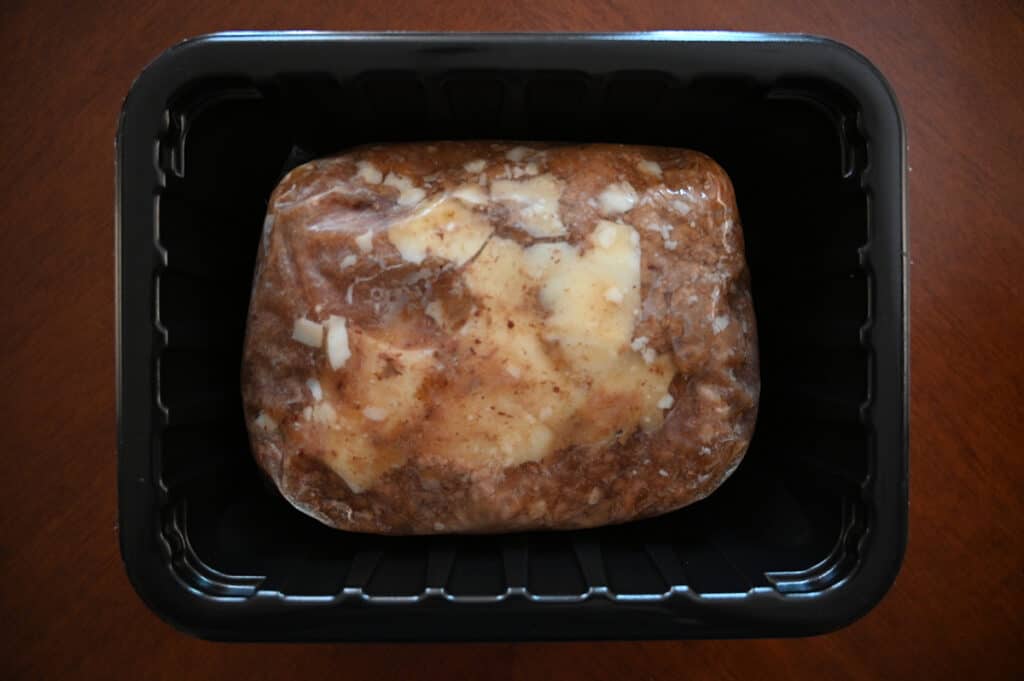 Convenience
I microwaved my pot roast. Honestly, I don't love the idea of microwaving or boiling it in the plastic pouch, but those were the only two options! It came out at a good temperature to serve, though removing the hot pot roast from the pouch without making a mess and burning my fingers was a bit of a pain, but I got it done.

I followed the instructions and made four little holes in the pouch, but the liquid seemed to spurt out of the pouch a bit during the heating process and I had to wipe out my microwave after. It wasn't a huge mess, but it was still annoying.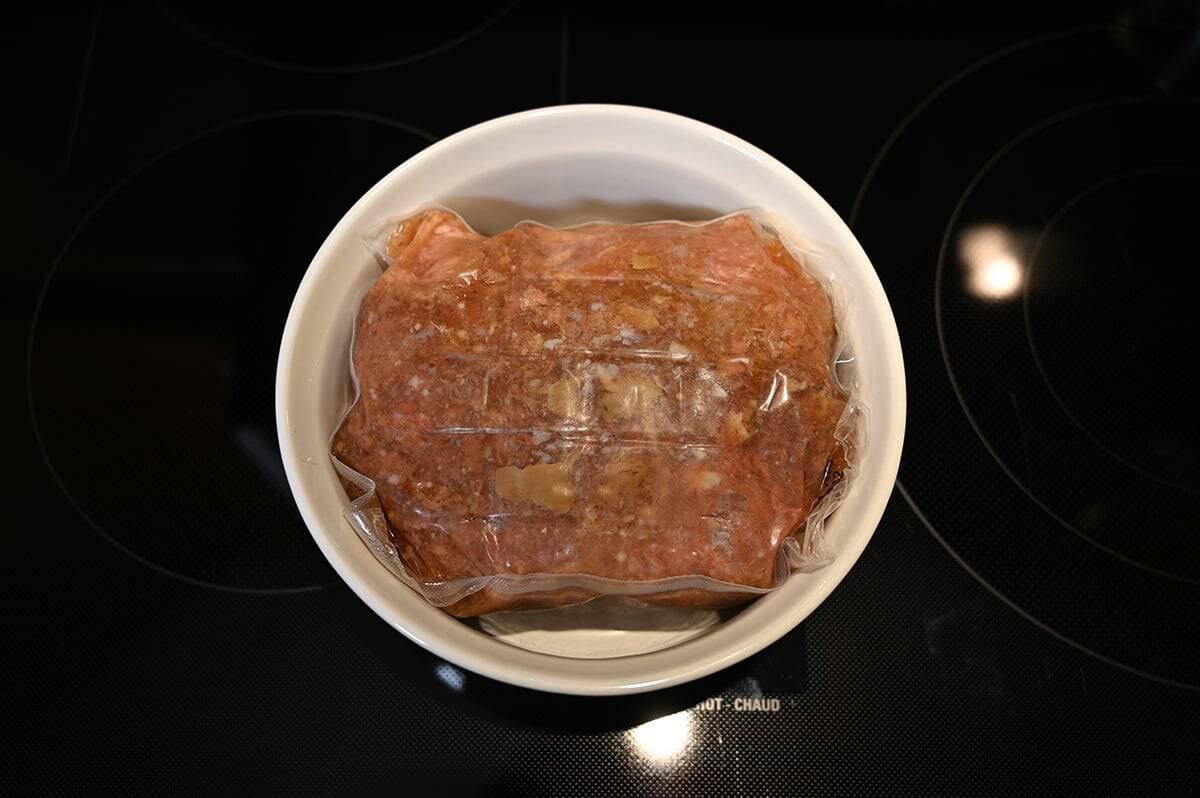 As you can see from the photos, my microwave dish was a bit small, so that probably didn't help.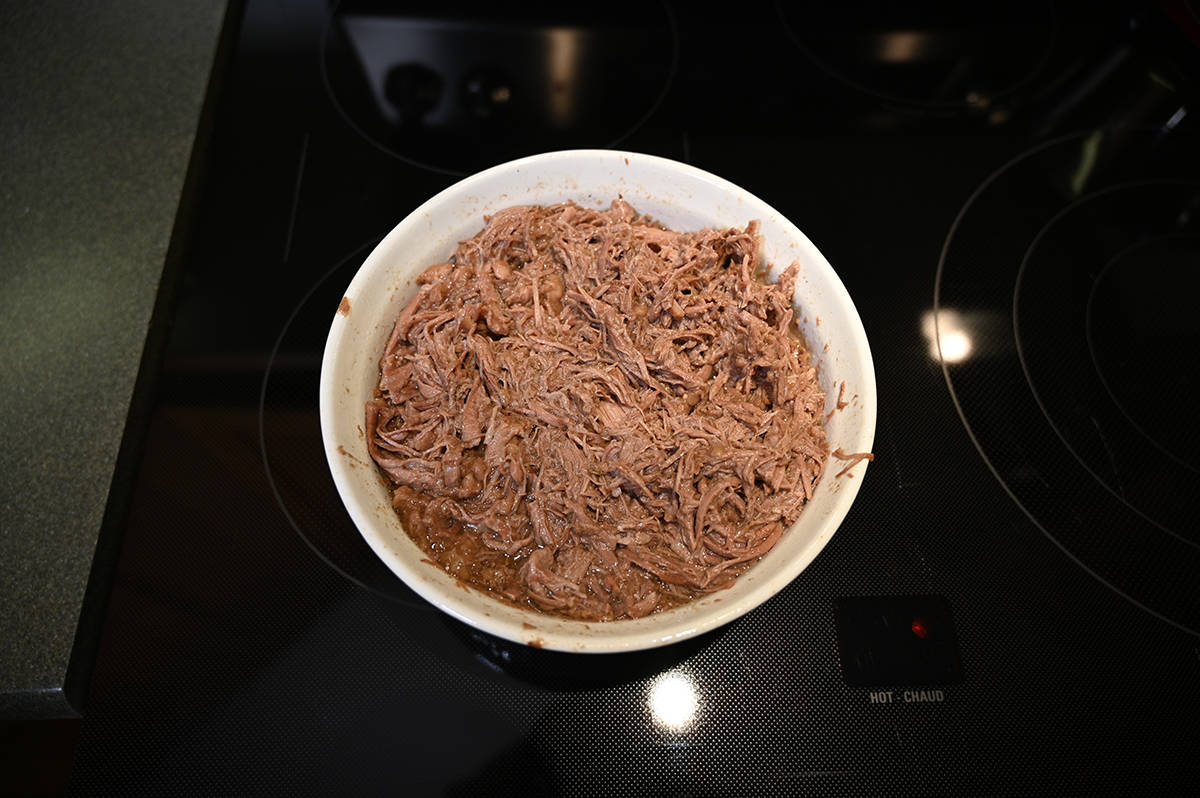 The pot roast needs to be kept refrigerated and has a use or freeze-by date that's about six weeks from when we purchased it. This can be served with roasted or mashed potatoes, roasted vegetables or you could even put it in buns for a quick and easy meal (kind of like pulled pork).
Nutrition
Calories
A 140-gram serving contains 230 calories, 12 grams of fat, 450 milligrams of sodium, four grams of carbohydrates, zero grams of fiber, one gram of sugar and 26 grams of protein.
I think a lot of people will eat more than a 140-gram serving because I know I definitely do!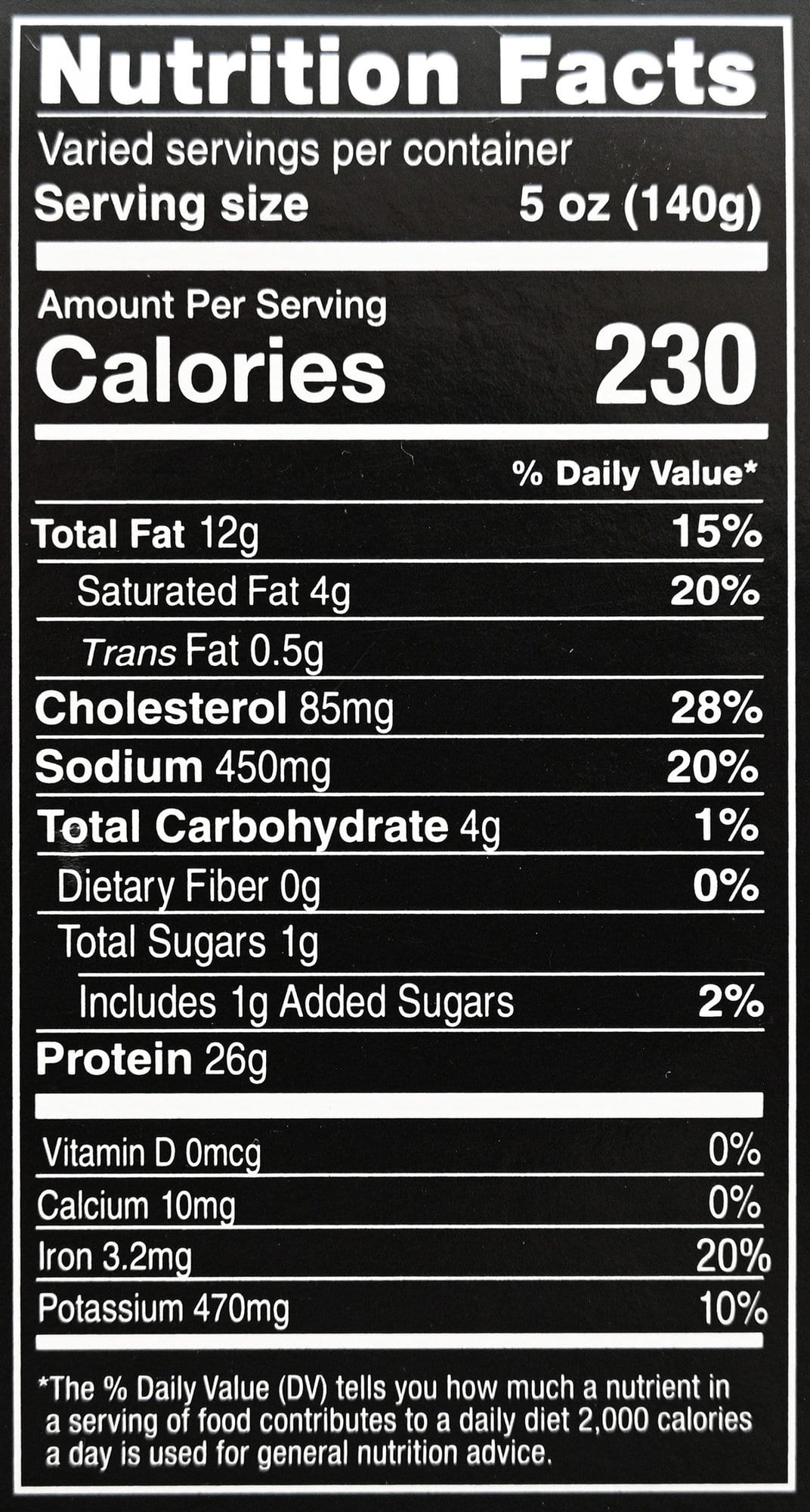 Ingredients
The ingredients list is short and sweet with a few simple ingredients and the main one being beef! The pot roast is gluten-free, dairy-free and soy-free.
I don't know why they needed to add sugar but the amount is minimal so I'm not bothered by it!

Scoring
Taste: 6.5/10 (the good meat is really good, but there's a lot of fat too)
Cost: 6/10
Convenience: 9.5/10
Nutrition: 4/10
Overall
Give it a try!
I think a lot of people expect pot roast to be a bit fattier so I don't know if everyone will be as turned off by the fat as I am! I also don't know that every package has as much fat, some packages may have more and some may have less. The good parts of the roast were quite tasty, it just requires a bit of sifting through fat. Worth almost $20 though? Maybe for convenience.
Have you tried this Kirkland Signature Beef Pot Roast? What did you think of it?
---
Please note that this review was not paid for or sponsored by any third party. This product was purchased by Costcuisine for the purpose of producing this review. The opinions in this review are strictly those of Costcuisine. Costcuisine is not affiliated with Costco or any of its suppliers. In the event that Costcuisine receives compensation for a post from the manufacturer of a product or some other third party, the arrangement will be clearly disclosed (including where the manufacturer of a product provides Costcuisine with a free sample of the product).