Costco is carrying this easy and convenient stuffing mix for the holiday season!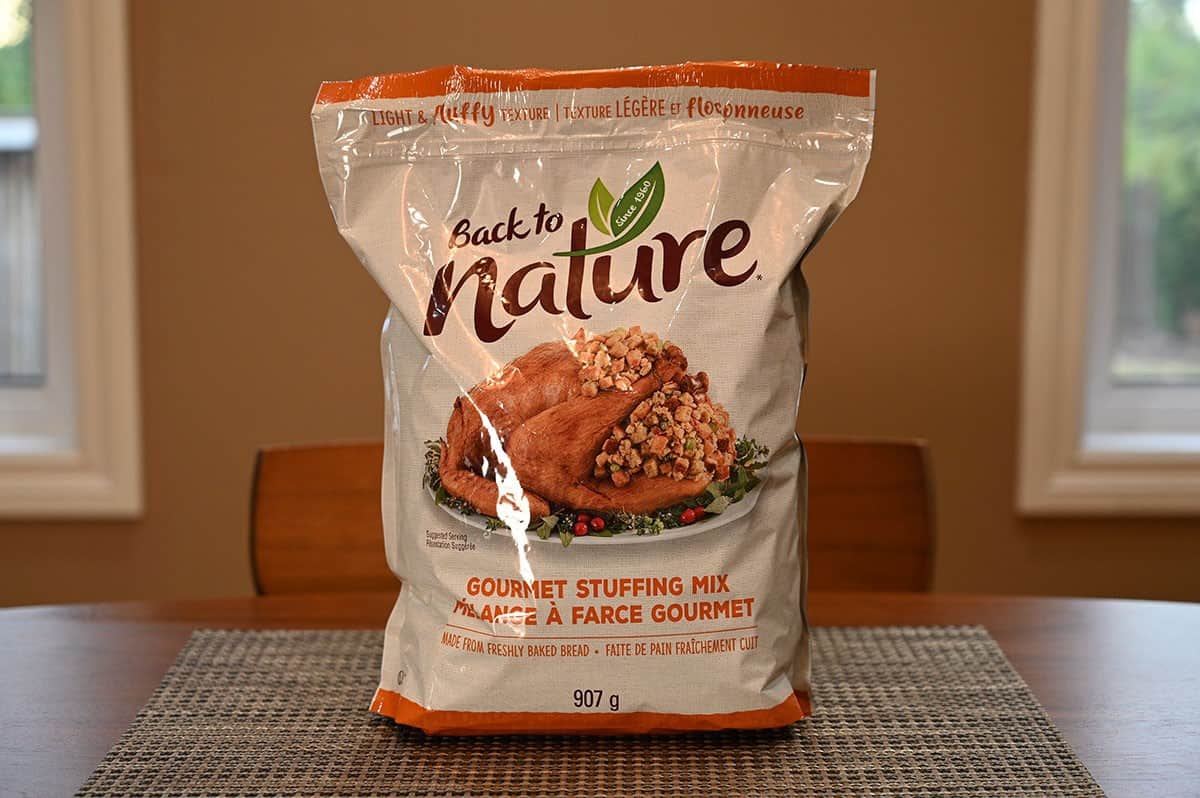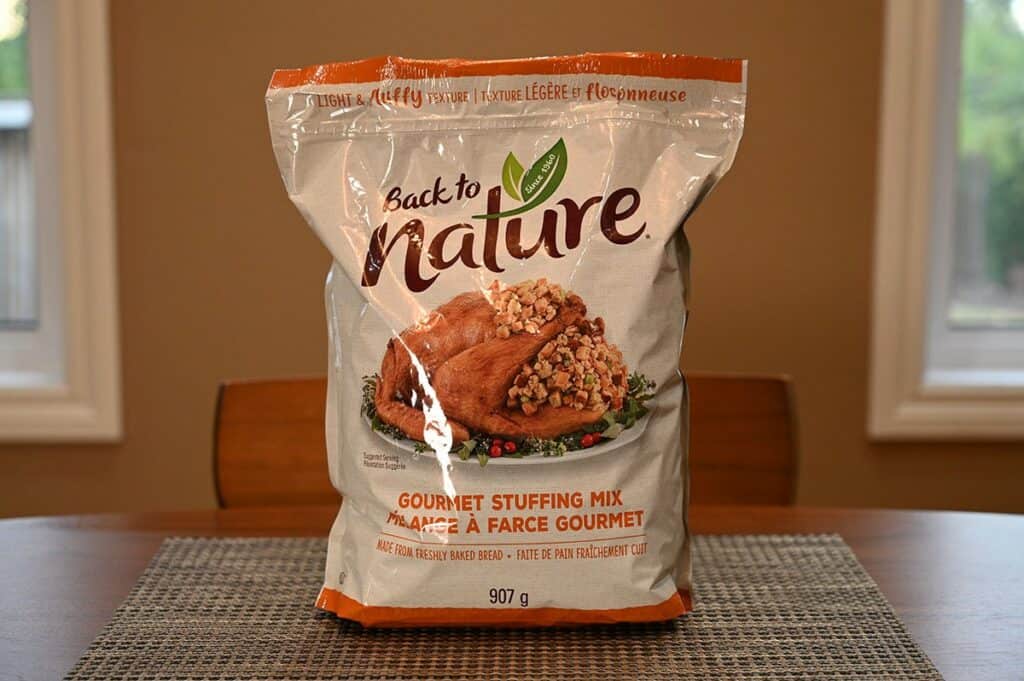 Today I'm reviewing the Costco Back to Nature Gourmet Stuffing Mix. Thanksgiving is this weekend here in Canada so there's no better time to review Costco stuffing mix!
If you're planning on doing your Thanksgiving dinner shopping at Costco I highly recommend the Costco Kirkland Signature Brioche Buns, Costco Pumpkin Pie, Costco Spiral Sliced Ham as well as the Costco Kirkland Signature Tuxedo Cake.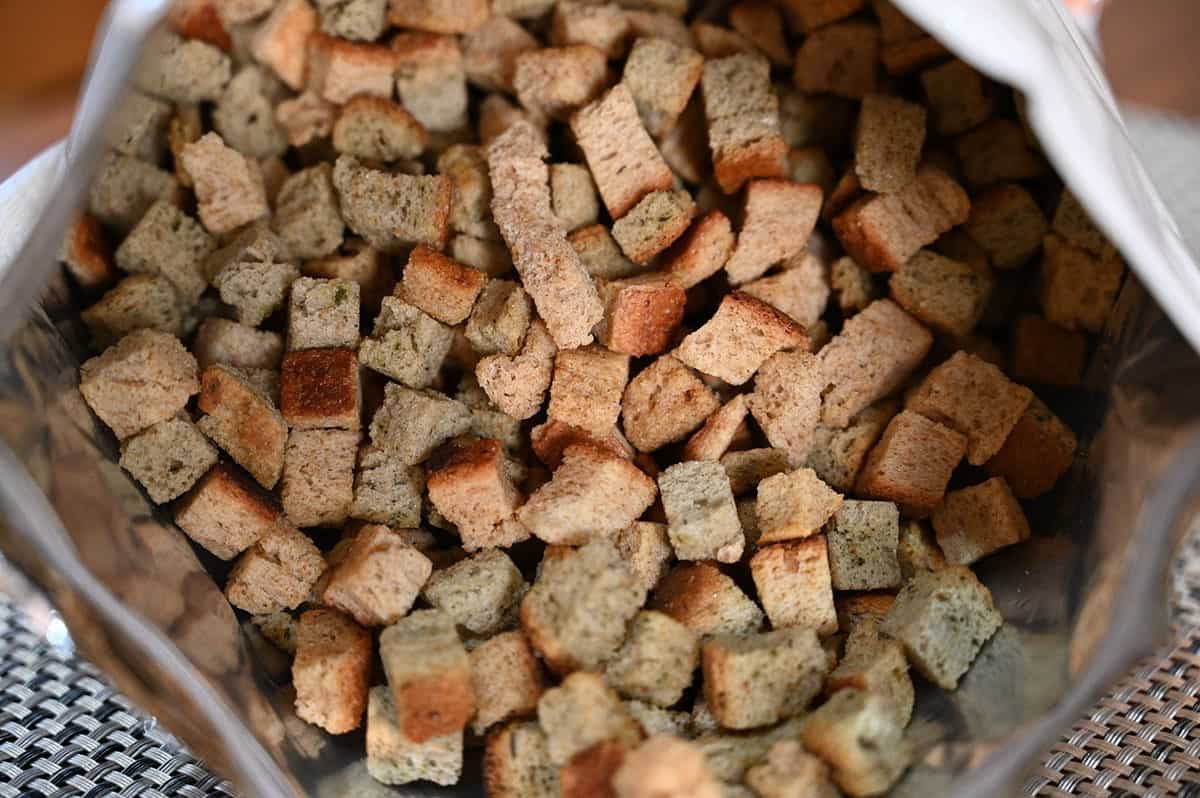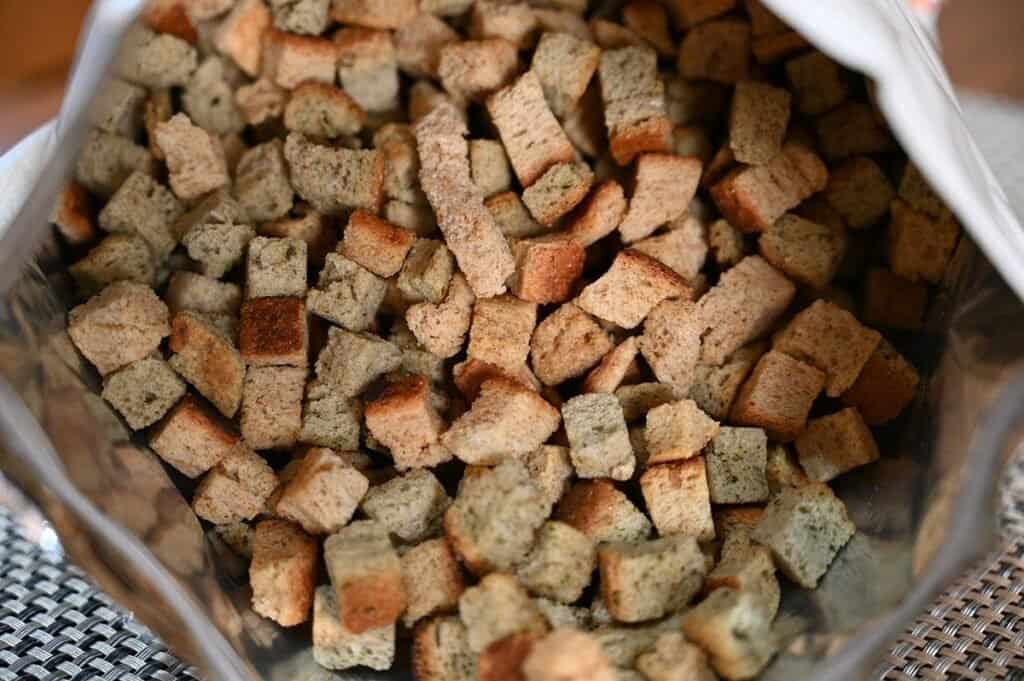 Location in Store
The stuffing mix was in the aisle with the baking supplies like the almond flour. The item number is 1558563.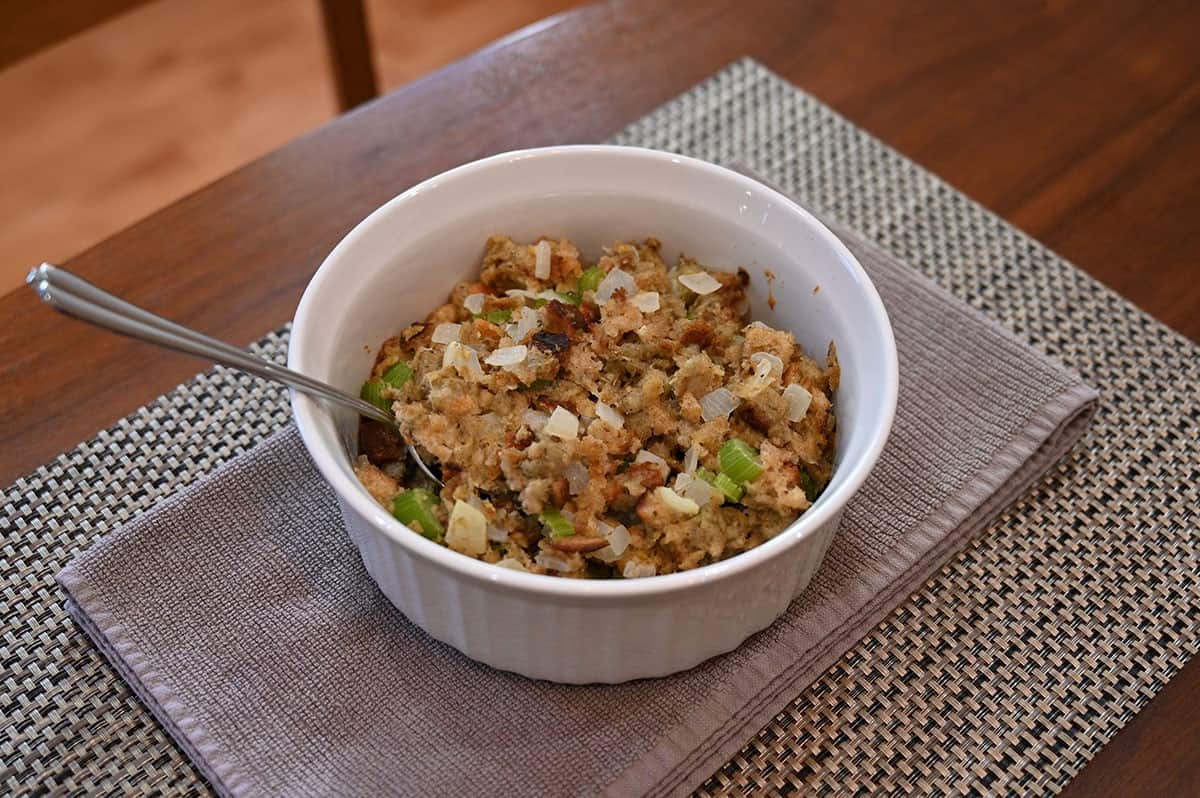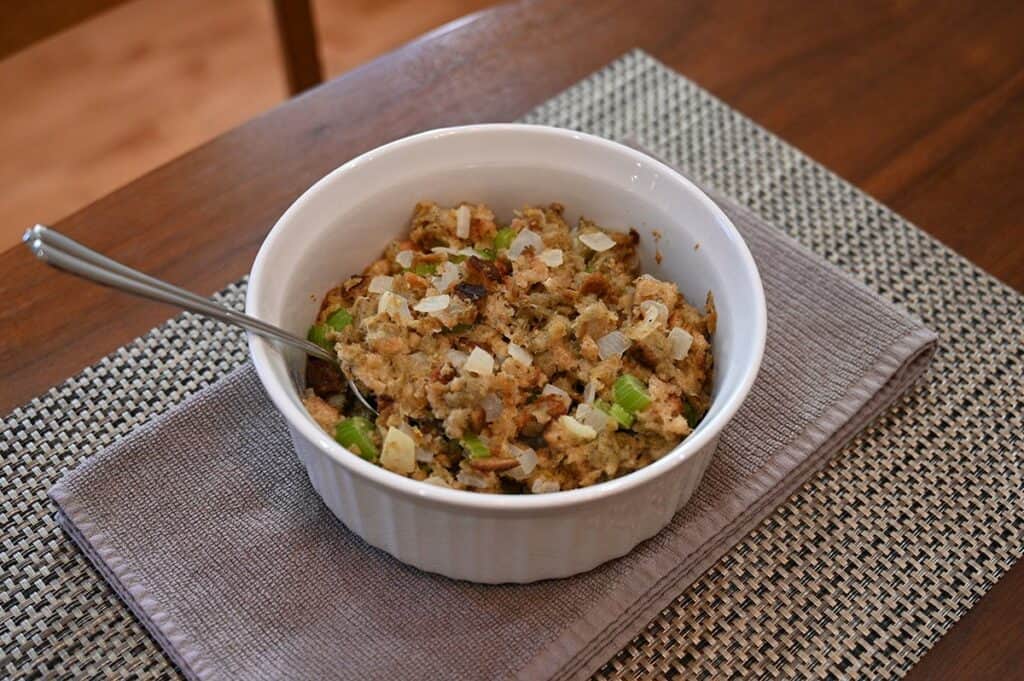 Taste
I prepared the stuffing according to the package directions and I'll be honest, I don't like the flavor of this stuffing. The herbs and seasoning weren't tasty. It has a very strong rosemary or thyme flavor that is overpowering.
I used salted butter when preparing the stuffing and used water instead of chicken stock. I should have used chicken stock because the stuffing doesn't taste like there is much salt in it and I had to more. This is surprising because a 1/2 cup serving has 300 mg of sodium as per the nutrition facts.
The stuffing texture is fine and you can easily control how soft or firm your stuffing is by how long you cook it. In my opinion, the flavor just isn't appealing. I dare say, I prefer Stovetop stuffing over the Costco Back to Nature Gourmet Stuffing Mix.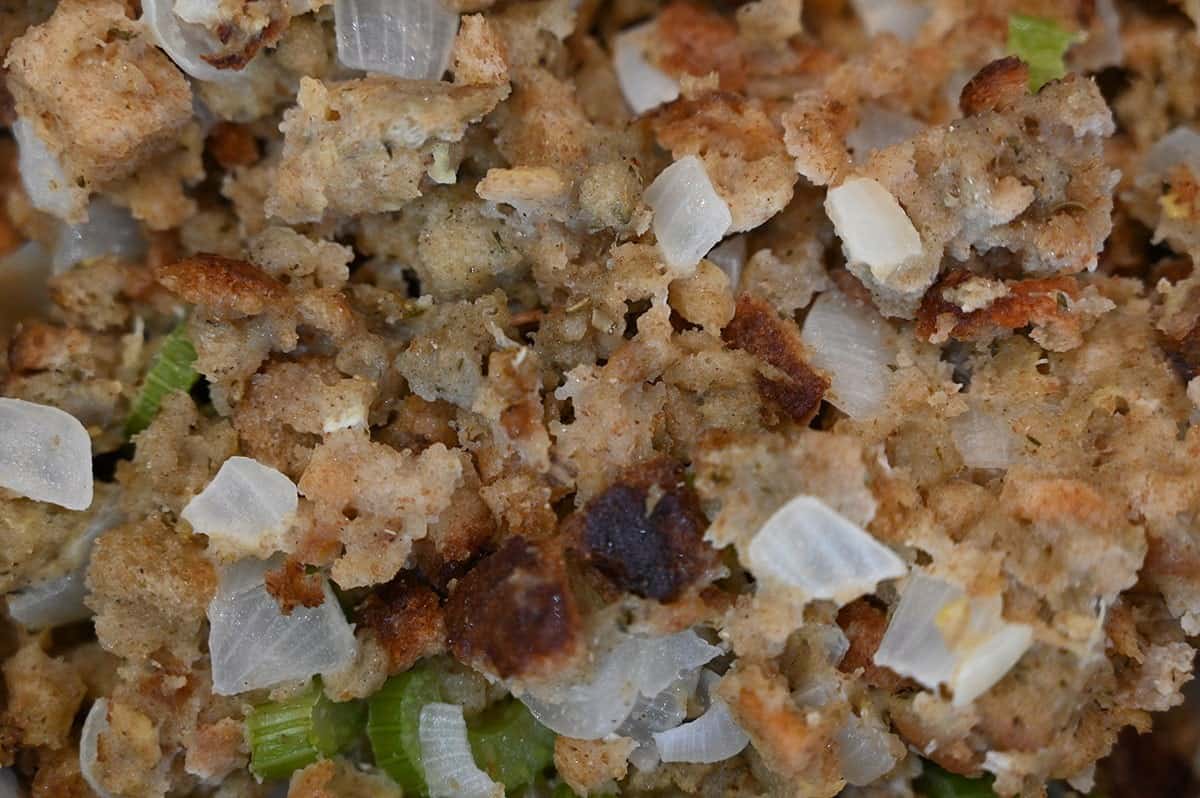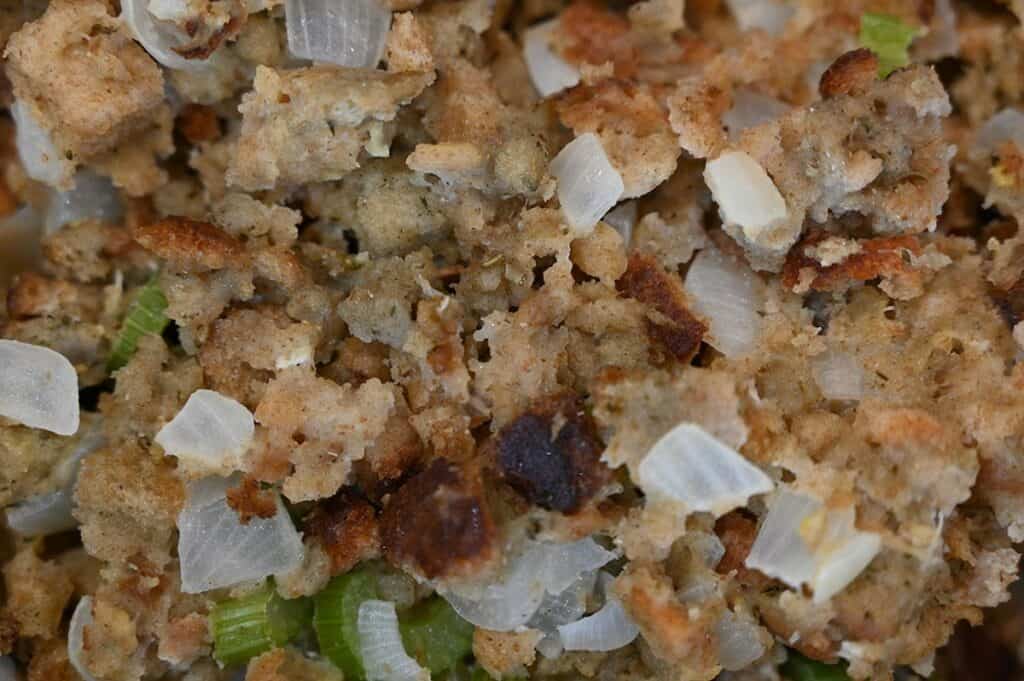 Cost
This Costco stuffing mix costs $7.39 Canadian for the 907 gram bag. That's a little expensive for a big bag of dried bread cubes but you're likely paying for the convenience of the mix.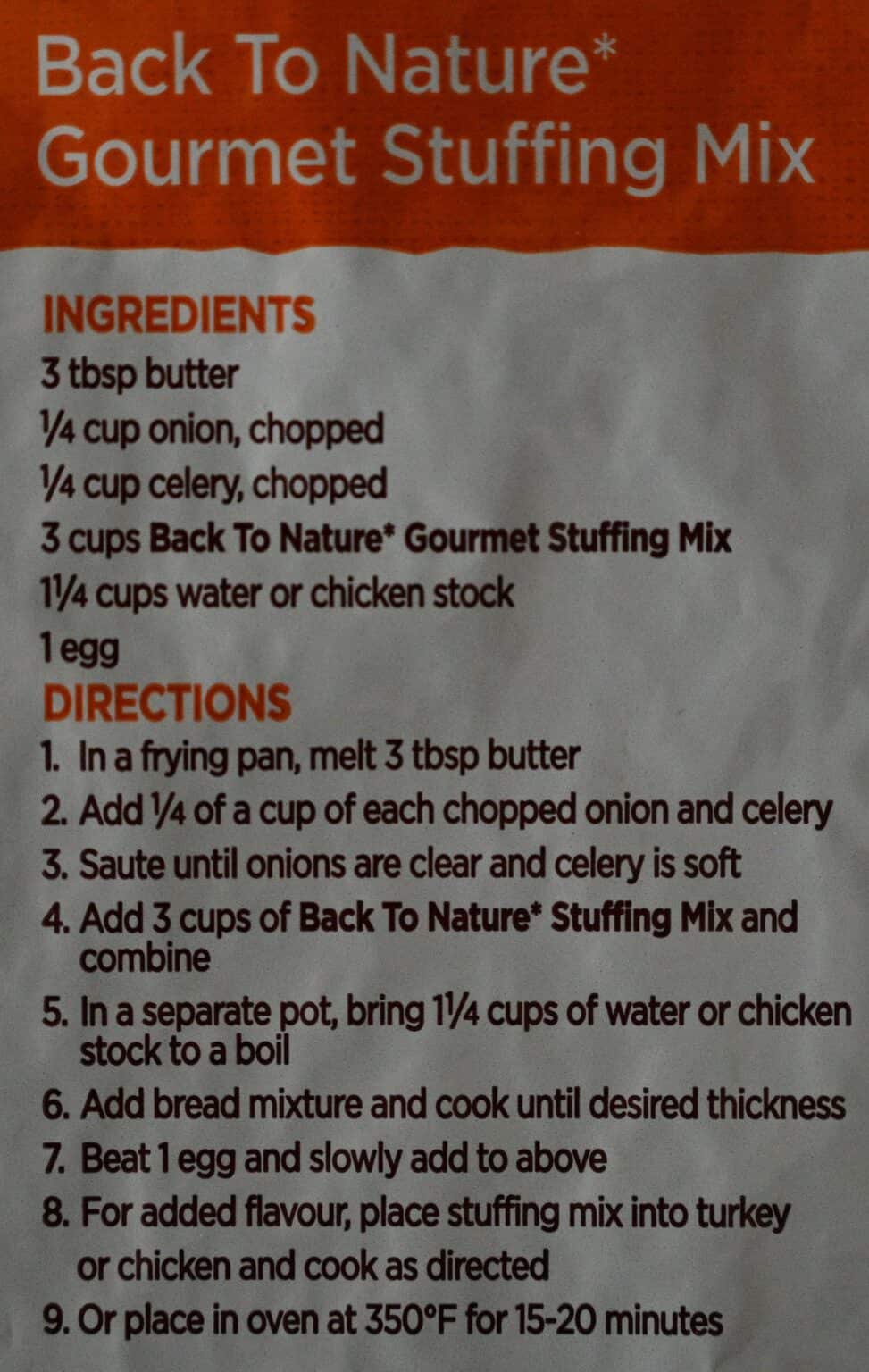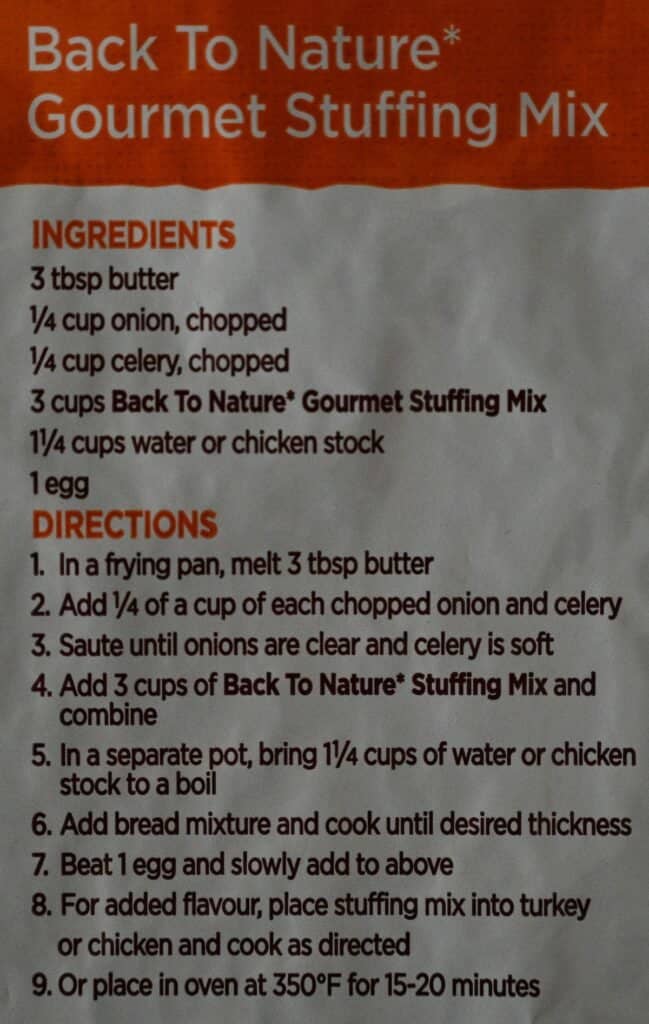 Convenience
There's a little bit of prep work to prepare the stuffing as the package suggests. You chop up 1/4 cup of onion and 1/4 cup of celery. You heat three tablespoons of butter in a frying pan and saute the onions and celery until they're clear and soft.
While heating the onions and celery you can start to boil a pot of one and a quarter cups of water or chicken stock. Once your onions and celery are sautéed add in three cups of stuffing mix and combine. Then add the mixture of bread pieces, onions and celery to the boiling water and cook until it's the thickness you like.
Beat an egg and add it slowly to the pot with your water/chicken stock and bread mixture. The stuffing can then be put inside a turkey or chicken and then cooked. Alternatively, the stuffing can be placed in an oven-safe dish and baked at 350 degrees fahrenheit for 15 to 20 minutes.
I only added celery and onion to the stuffing mix but there are various ingredients you can add to stuffing, for example, dried cranberries, bacon or even mushrooms. The best before date listed on the stuffing bag is just under 11 months from when I purchased it.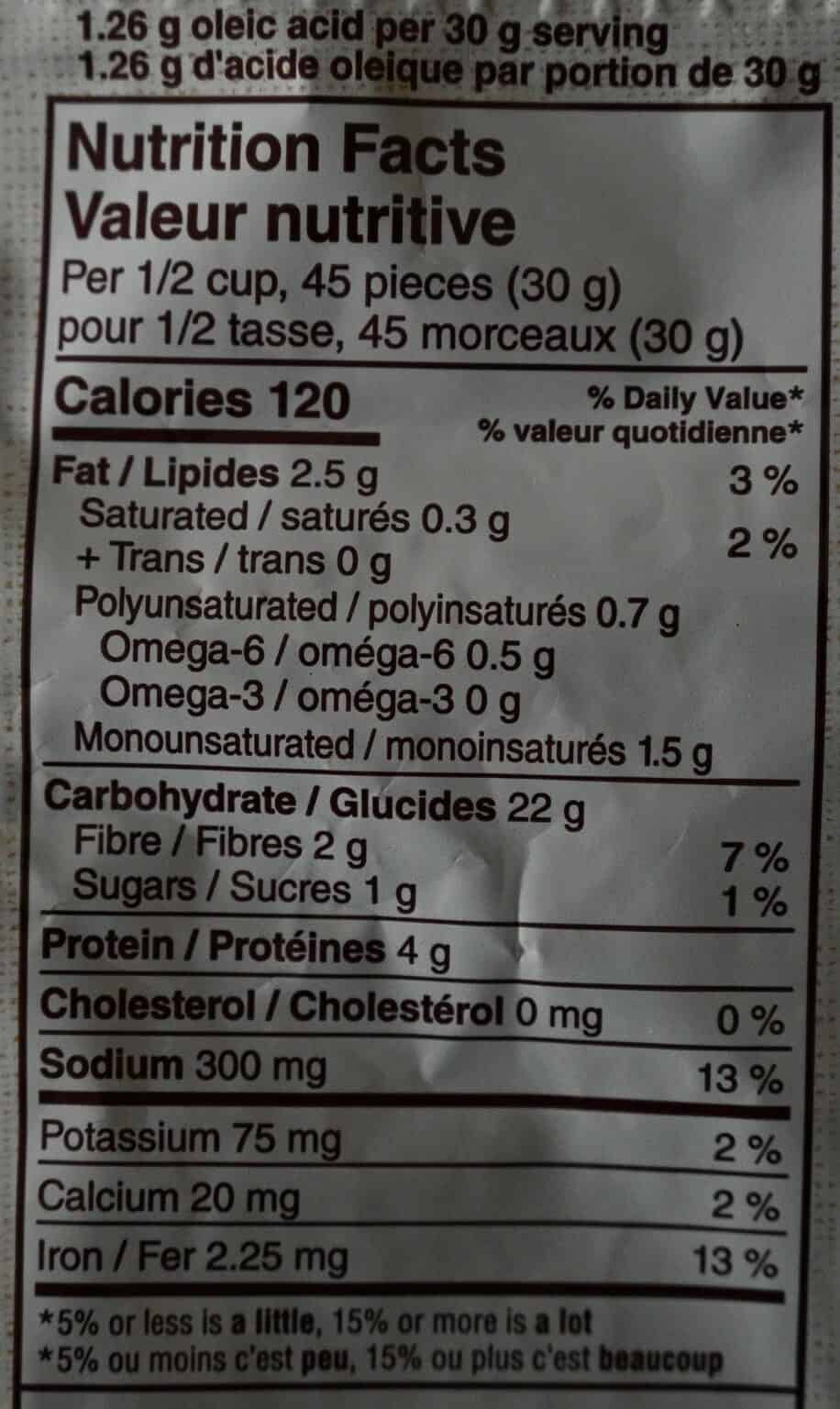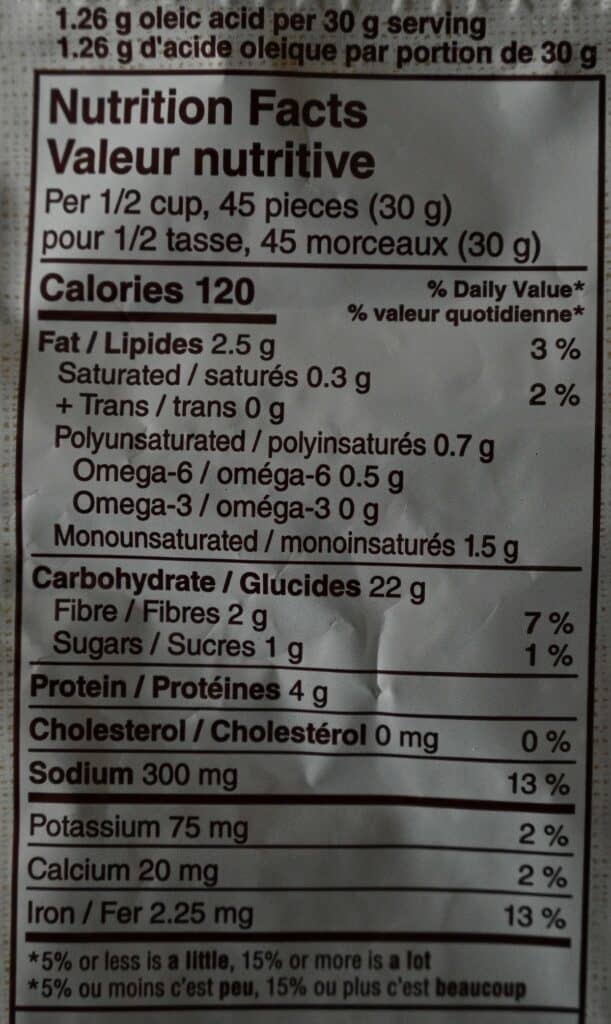 Nutrition
Calories
Keep in mind, the nutrition facts are just for the bread pieces alone, not the butter and egg that you add to make it. A half-cup serving of bread pieces is 120 calories, two and a half grams of fat, 22 grams of carbohydrates, two grams of fibre, one gram of sugar, four grams of protein and 300 mg of sodium.


Ingredients
The ingredients list is pretty straightforward and what you'd expect to see in a stuffing mix. Sunflower is used now because companies cannot hydrogenated oils that contain trans fats anymore and olive oil and avocado oil are not shelf stable. Most processed foods contain sunflower oil or palm oil.
Scoring
Taste: 4/10
Cost: 5/10
Convenience: 6/10 (it still took quite a bit of time to make)
Nutrition: 3/10 (I like the whole wheat flour part)
Overall
Walk on by!
I'm not very picky when it comes to stuffing and can't say I enjoyed this Costco stuffing mix. I wouldn't buy it again and wouldn't make it for others.
Have you tried this stuffing mix from Costco? What did you think of it?
---
Please note that this review was not paid for or sponsored by any third party. This product was purchased by Costcuisine for the purpose of producing this review. The opinions in this review are strictly those of Costcuisine. Costcuisine is not affiliated with Costco or any of its suppliers. In the event that Costcuisine receives compensation for a post from the manufacturer of a product or some other third party, the arrangement will be clearly disclosed (including where the manufacturer of a product provides Costcuisine with a free sample of the product).