These double chocolate keto muffins from Costco aren't very chocolaty or tasty!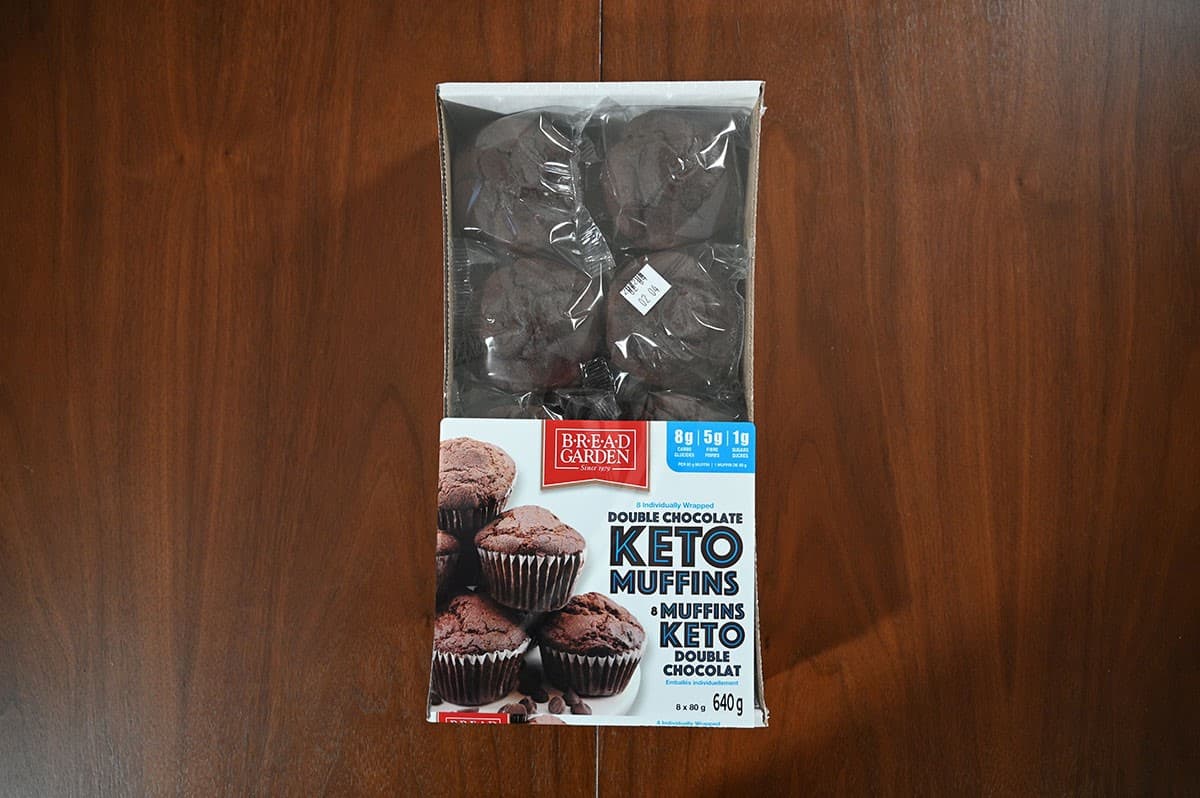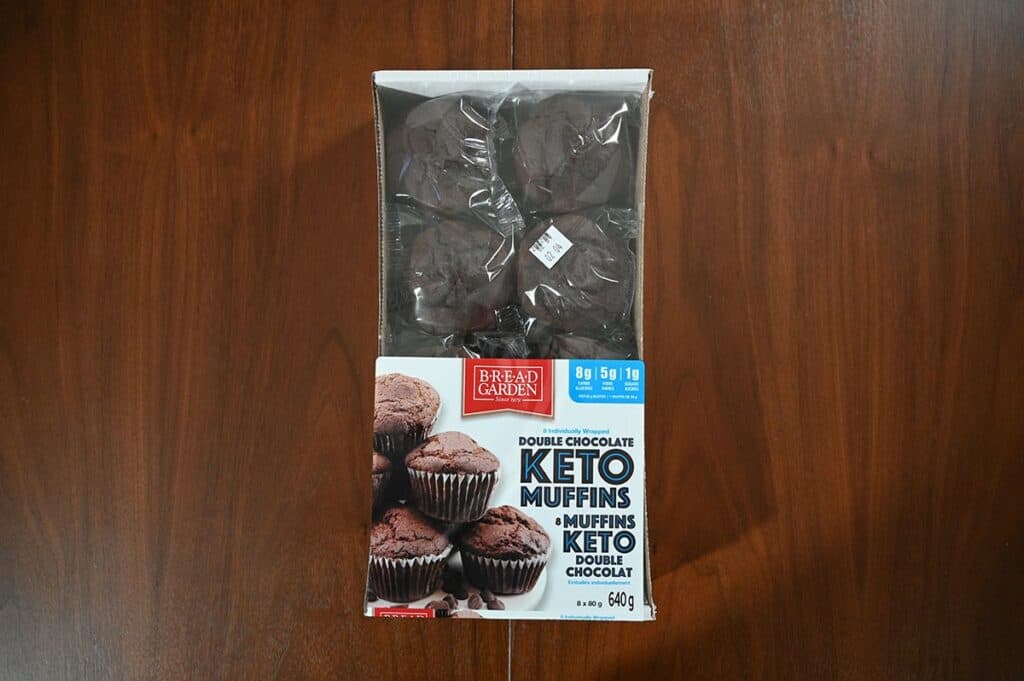 Today I'm reviewing the Costco Bread Garden Double Chocolate Keto Muffins. I'm not on a keto diet but I always like to pick up the latest keto products from Costco to try and review on the blog.
Other keto products from Costco are the Costco Enlightened Keto Ice Cream Treats, Costco No Sugar Company Keto Bars, Costco Keto Skream Frozen Dessert Bars, Costco innofoods Keto Granola and Costco innofoods Keto Crackers.
Location in Store
These are located in the bakery section at Costco. The item number is 1624534.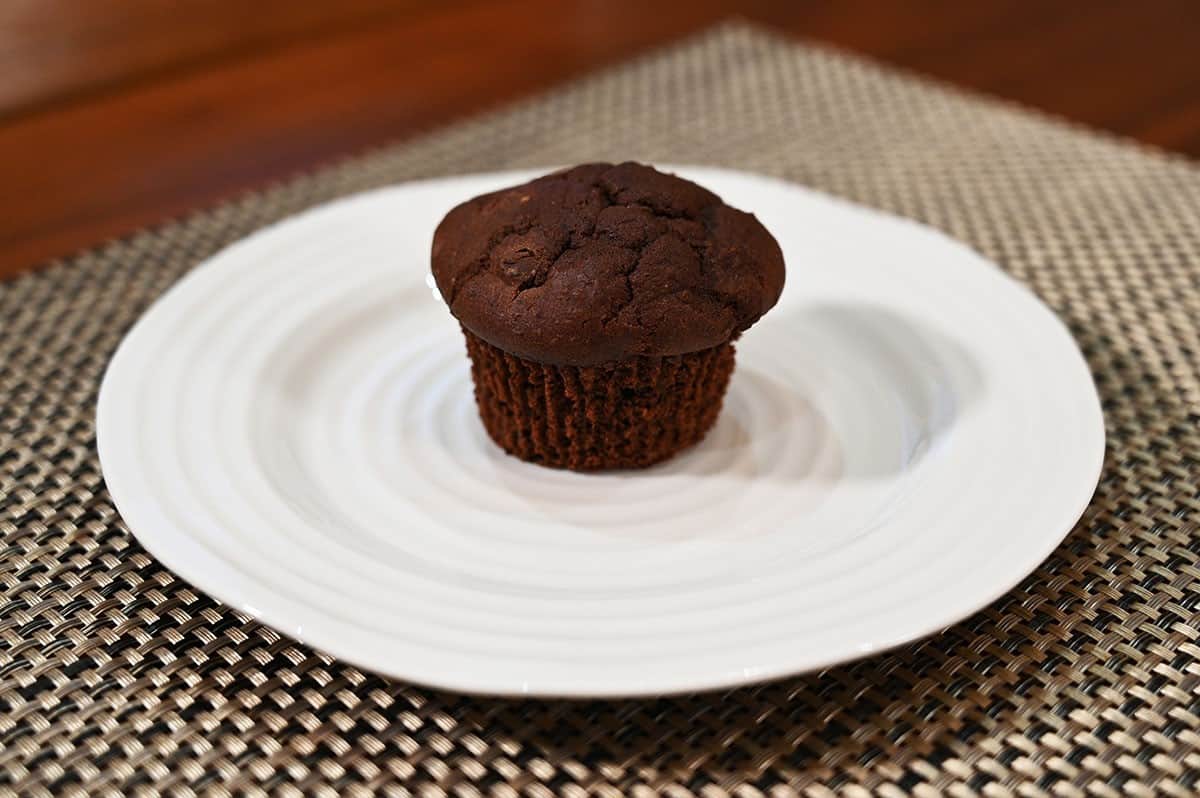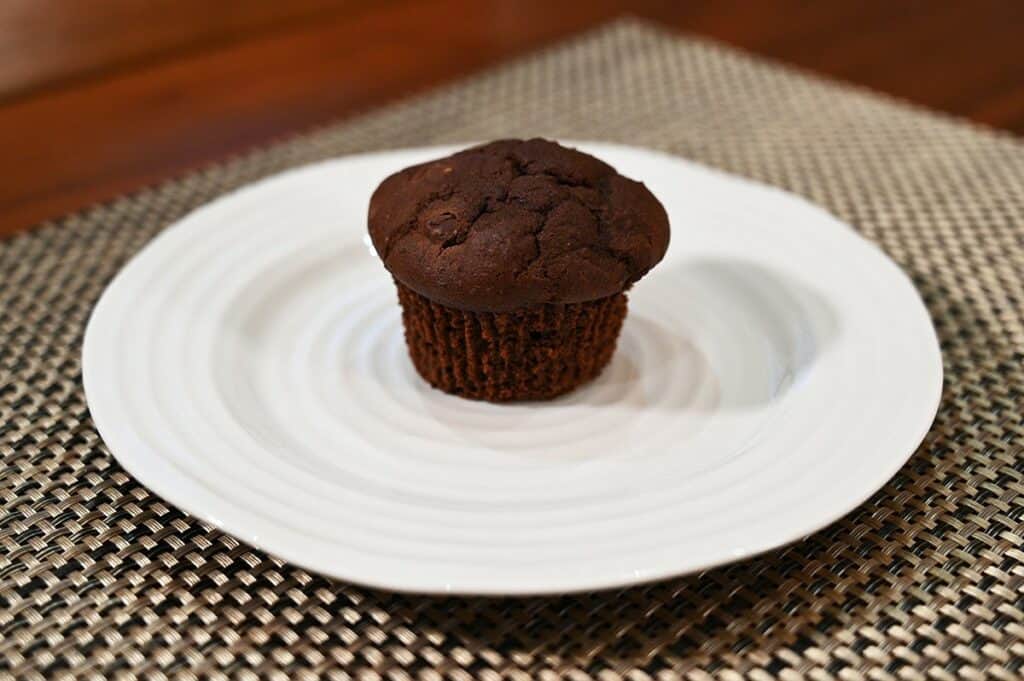 Taste
These Costco keto muffins are definitely moist, not overly moist but not dry either. There isn't a strong chocolate flavor. They do have that distinct flavor I notice with a lot of keto bread products, it's hard to describe but it's like a lack of sweetness, chalkiness or slight bitterness and you notice that flavor more than the chocolate flavor.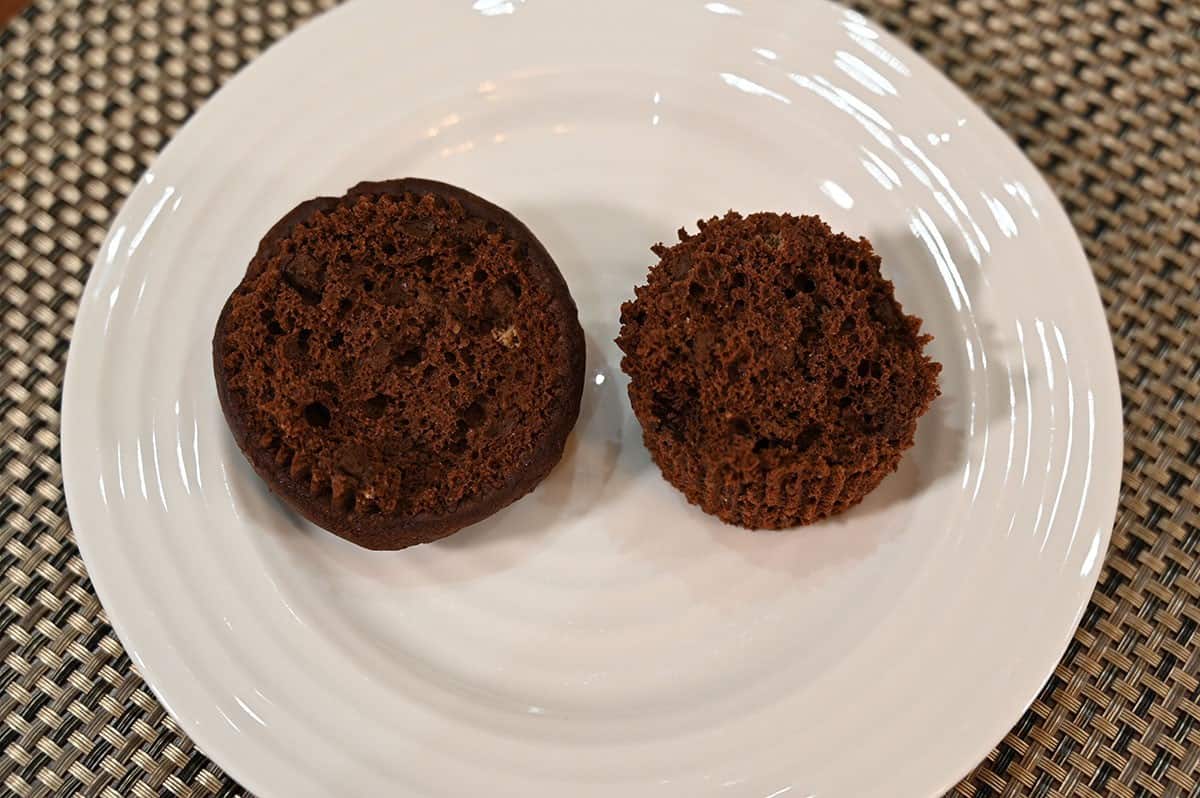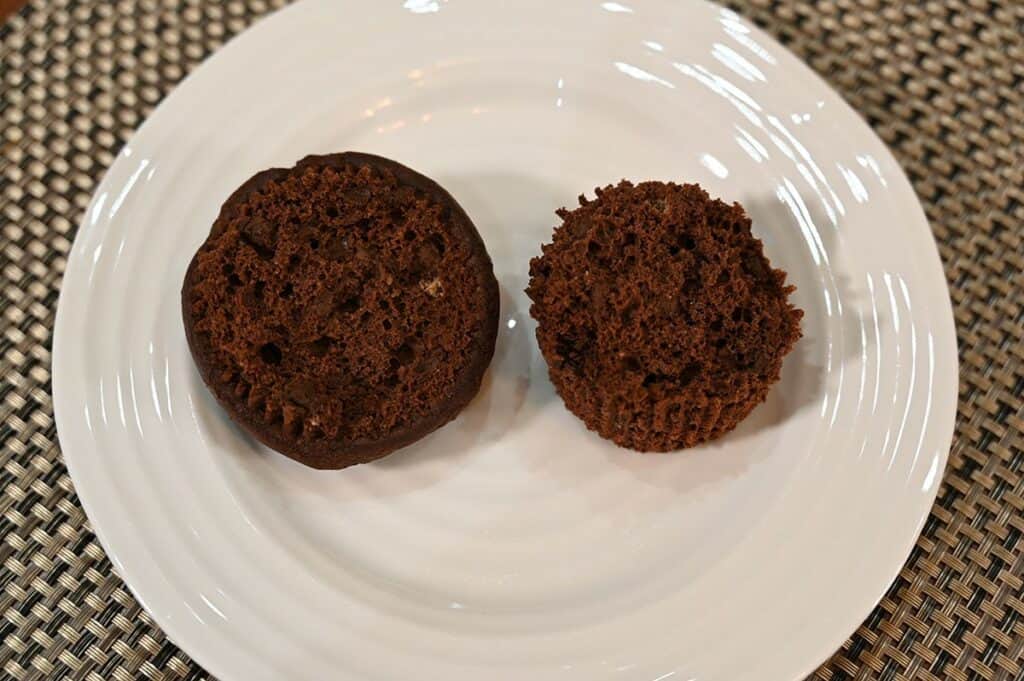 You can taste the chocolate but not much there's also the odd chunk of chocolate but there isn't many and these muffins could be made better with a lot more chunks of chocolate. If you do get a chocolate chunk, that muffin piece has more of the chocolate flavor I want.
These aren' terrible but they're really not very good.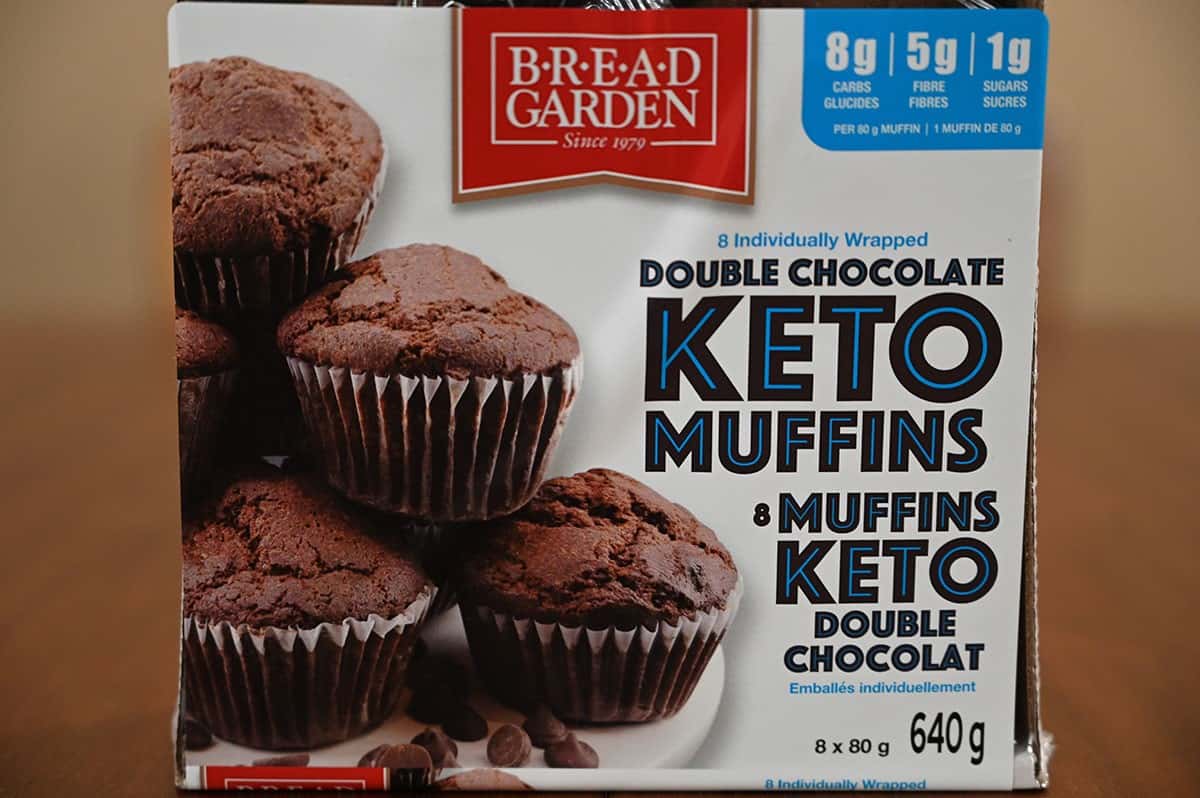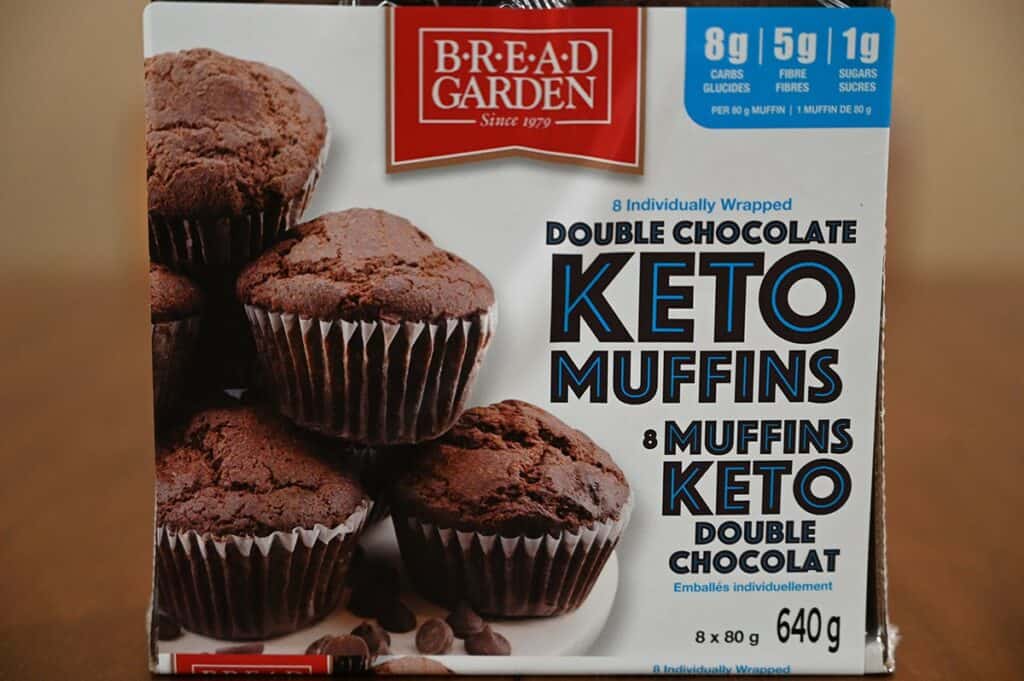 Cost
You get eight 80 gram muffins in the box for $11.99 Canadian.
Convenience
Each muffin is individually wrapped so it's easy to pop one into your purse or lunch bag if you're on the go. The best before date listed on the keto muffins from Costco is about a week from the date we purchased them.
If you're not going to finish your muffins by the best before date you can easily freeze them.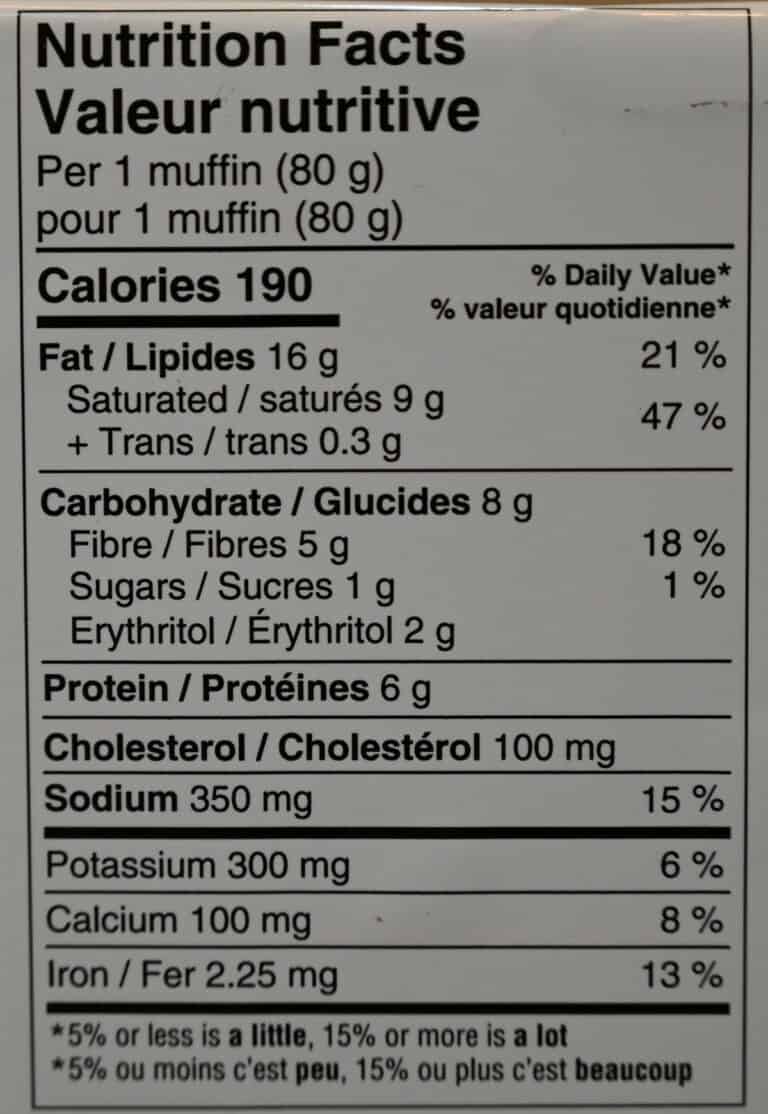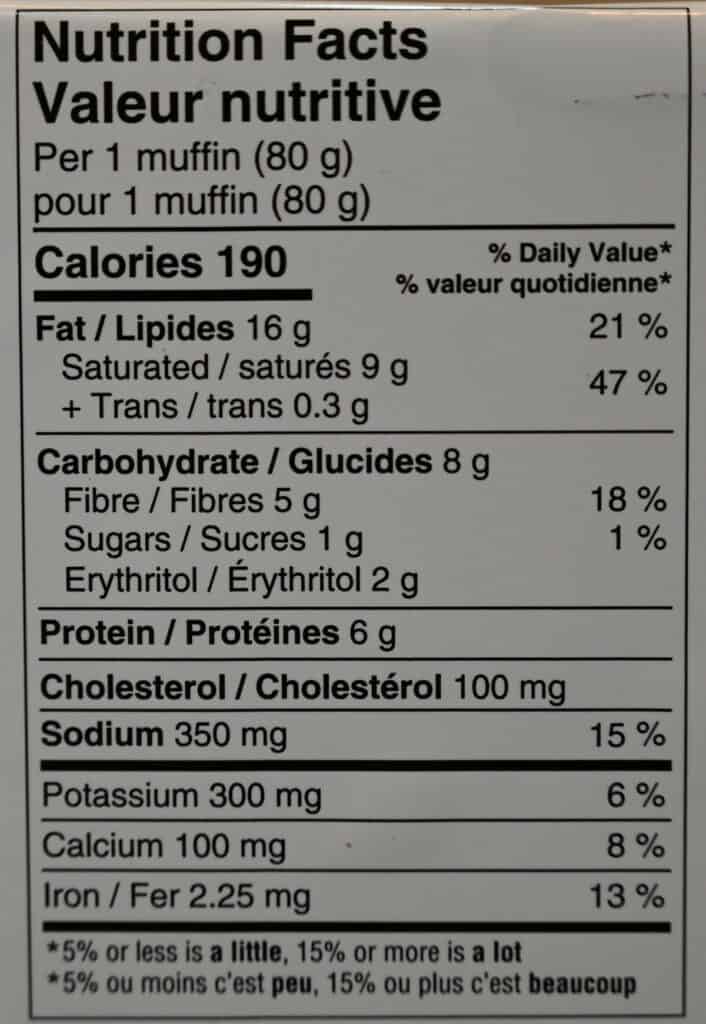 Nutrition
Calories
One muffin is 190 calories, 16 grams of fat, eight grams of carbohydrates, five grams of fibre, one gram of sugar, two grams of erythritol, six grams of protein and 350 mg of sodium.


Ingredients
I'm not a keto expert so I'm not sure if the ingredients are keto friendly but these aren't dairy-free or gluten-free. They contain milk, egg, oats, wheat and sulphites and may contain tree nuts, peanuts, soy and sesame seeds.
Scoring
Taste: 4/10
Cost: 5/10
Convenience: 10/10
Nutrition: This really depends on if you're on a keto diet or not. For people not on a keto diet 190 calories and sixteen grams of fat is quite a lot of calories and fat.
Overall
Walk on by!
As someone not on keto I won't eat them again. I've had much better Costco keto products.
Do you have a favorite keto product from Costco?
---
Please note that this review was not paid for or sponsored by any third party. This product was purchased by Costcuisine for the purpose of producing this review. The opinions in this review are strictly those of Costcuisine. Costcuisine is not affiliated with Costco or any of its suppliers. In the event that Costcuisine receives compensation for a post from the manufacturer of a product or some other third party, the arrangement will be clearly disclosed (including where the manufacturer of a product provides Costcuisine with a free sample of the product).