Craving Mexican food? I am! The Costco freezer section has a few frozen Mexican products like these Catarina Chicken Quesadillas. These quesadillas are conveniently ready to eat in just 15 minutes. Find out below if these Costco quesadillas satisfy my craving for Mexican!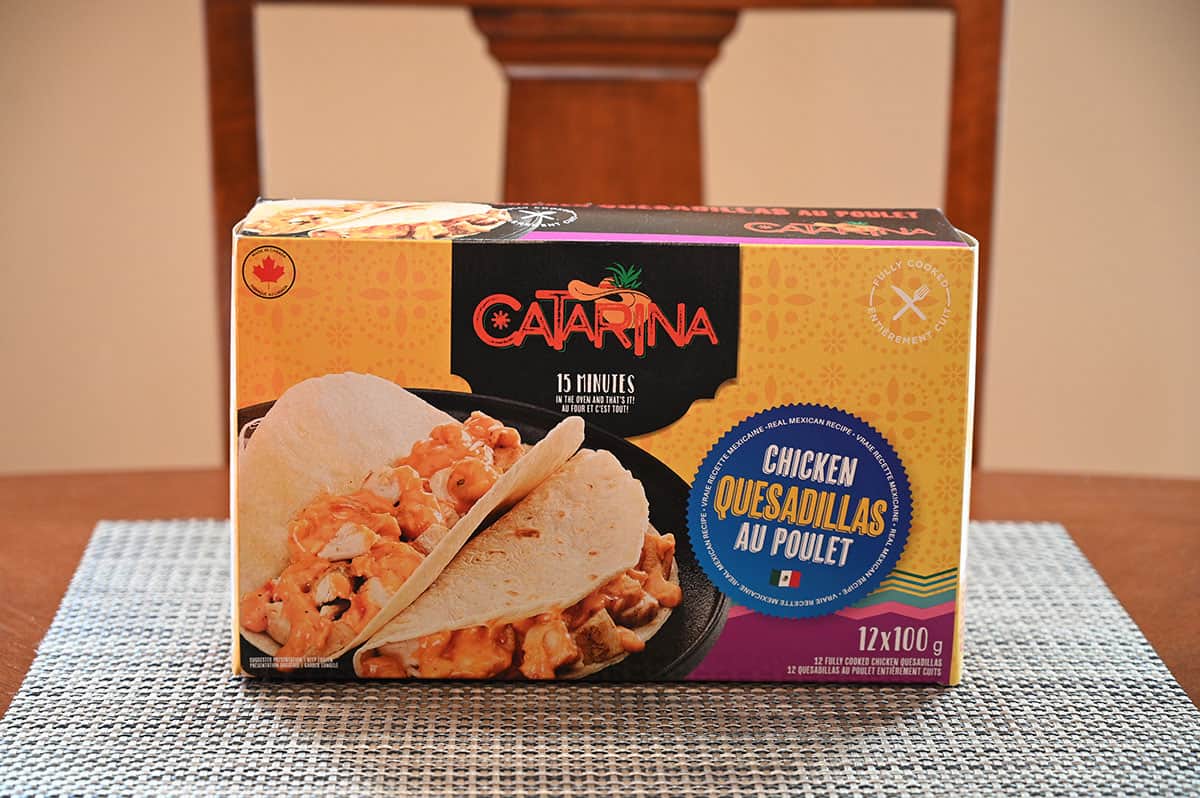 There are a few Mexican-style foods in the Costco freezer section and I've tried a few. These Costco Catarina Chicken Quesadillas have been at my Costco for the last six months at least and I had yet to try them so I picked them up to review.
Other Mexican-style food items I've reviewed from Costco are the Costco Rojo's Street Corn Dip, Costco Rojo's Black Bean Six Layer Dip, Costco El Monterey Quesadillas With Charbroiled Chicken Breast & Cheese, Costco El Monterey Egg, Sausage, Cheese and Potato Breakfast Wraps, Costco El Monterey Chicken & Cheese Taquitos and the Costco El Monterey Signature Chimichangas.
Location in Store
You can find the quesadillas in the freezer section at Costco, near the other frozen entrees and appetizers. The item number is 2266814.
Taste
I like these quesadillas as an appetizer or quick dinner/lunch. They're very flavorful, the main flavor I notice is cheese mixed with a bit of tomato and spices. Although these are chicken quesadillas there honestly isn't too much chicken in each quesadilla. Give me more chicken, please! They are very cheesy though and the cheese is kind of creamy, almost like a cheese combined with sour cream.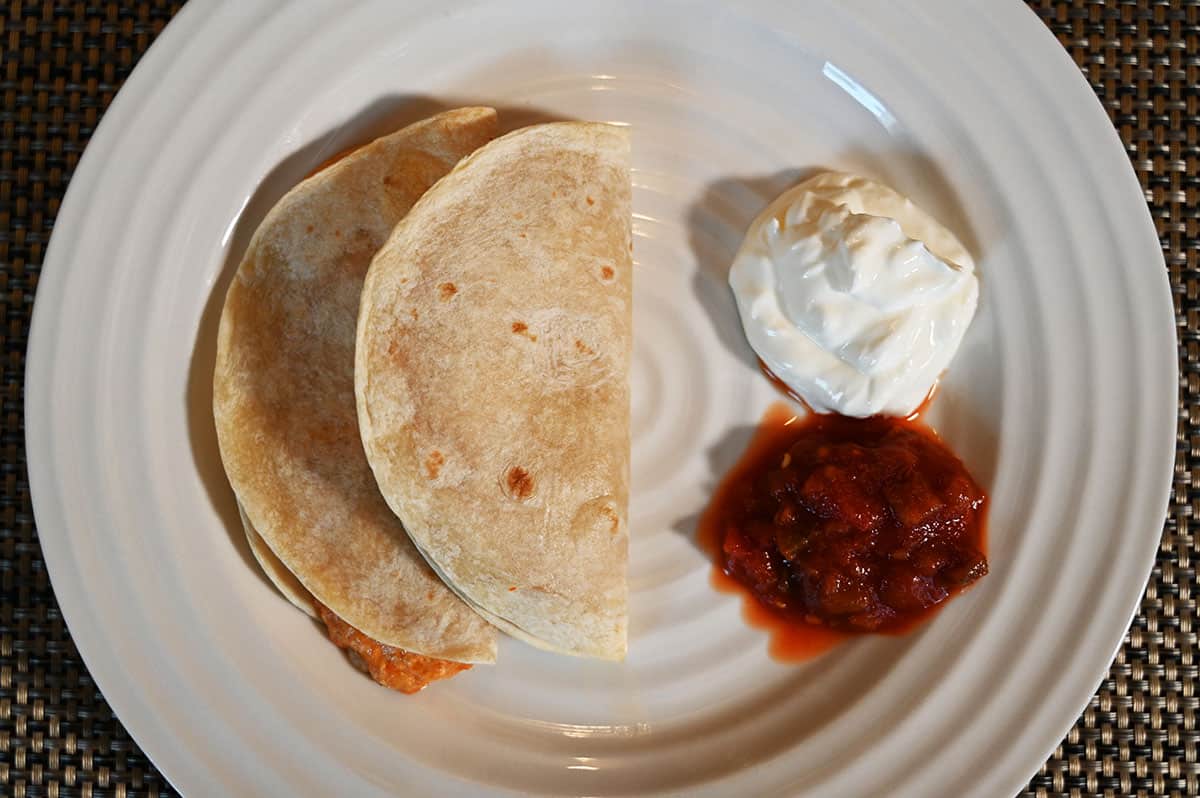 The tortilla became slightly crispy after being baked in the oven, I bet they'd get really nice and crispy in the air fryer. The tortilla really doesn't have much flavor but it tastes fine. I think if it had a lot of flavors it would take away from the quesadilla filling.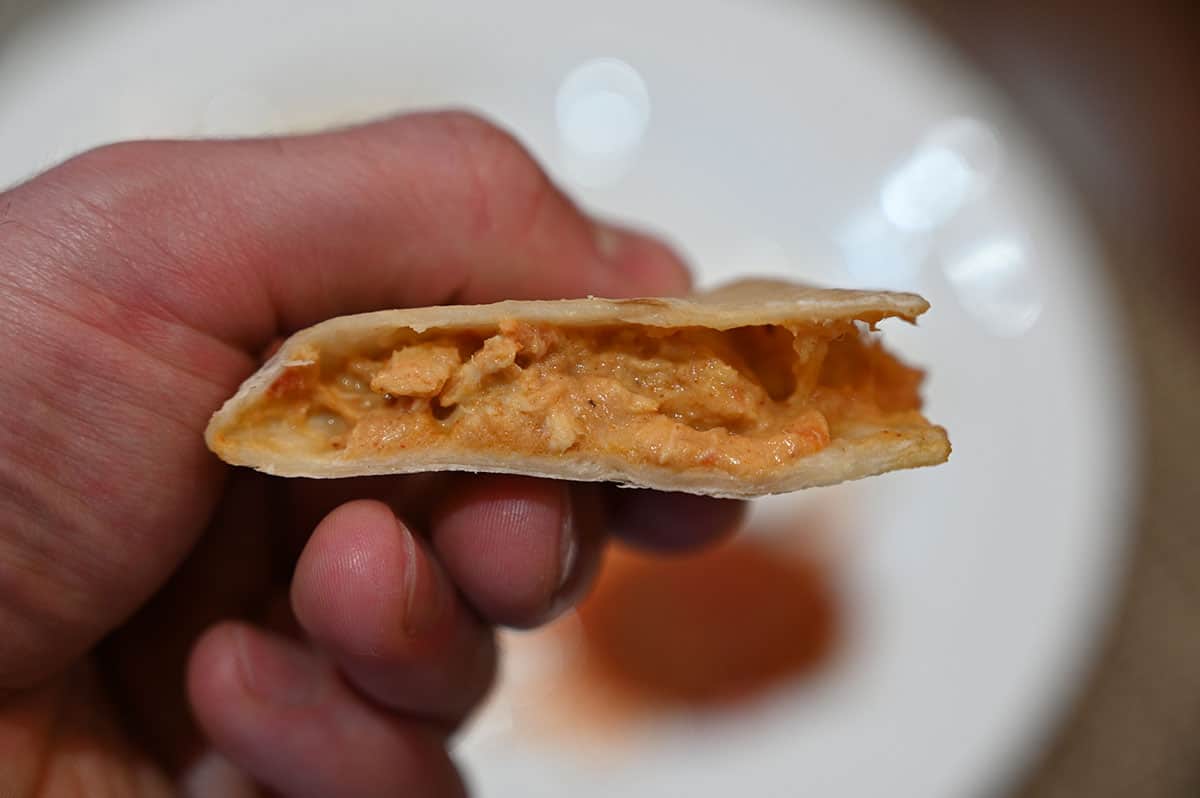 I served my quesadillas with sour cream and salsa because that's what I had in the house but I think they'd also taste amazing with fresh guacamole. These Costco quesadillas aren't nearly as good as homemade or restaurant-quality quesadillas, they're okay, nothing special.
Cost
The box with 12 100-gram quesadillas costs $15.99 Canadian at Costco. This isn't cheap, the quesadillas are pretty small in my opinion and don't have as much chicken as I'd like.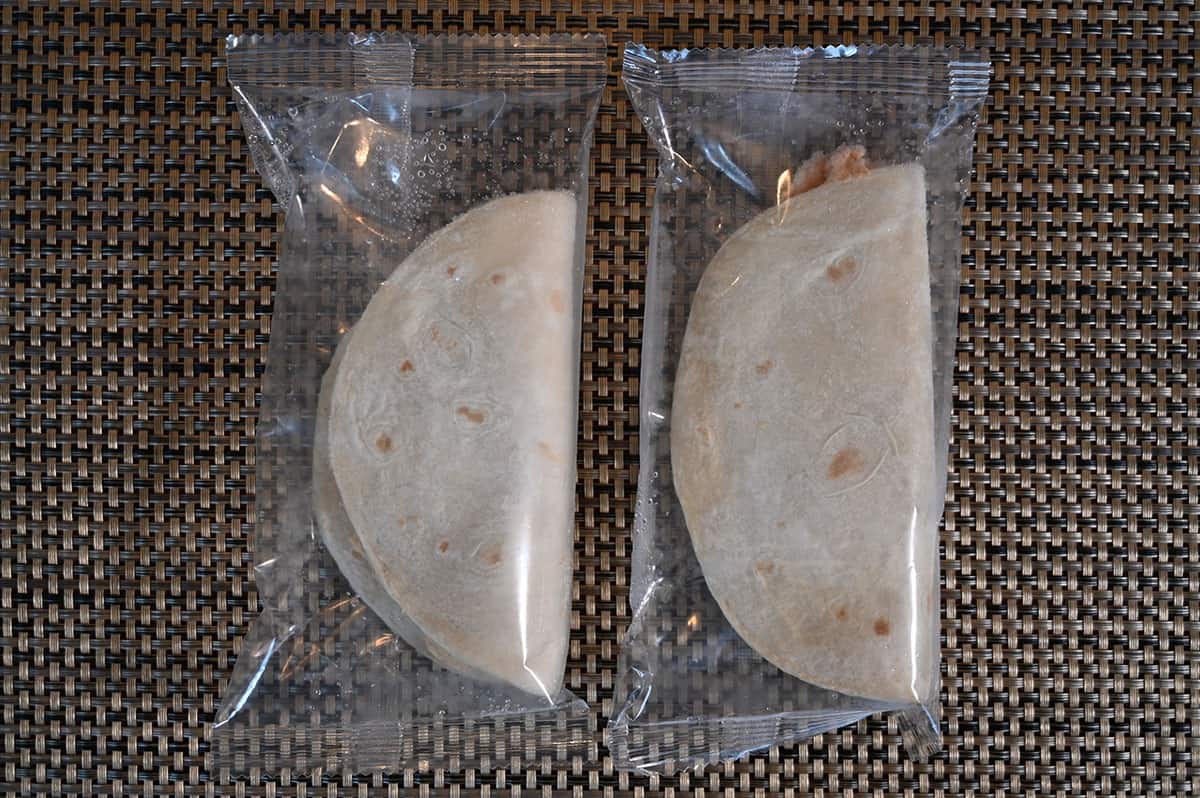 Convenience
The cooking instructions for the quesadillas have a microwave method as well as a conventional oven method. I used the oven method and would not recommend the microwave method if you want your quesadillas to be at all crispy. Even in the oven, they weren't exactly as crispy as I'd have liked them to be.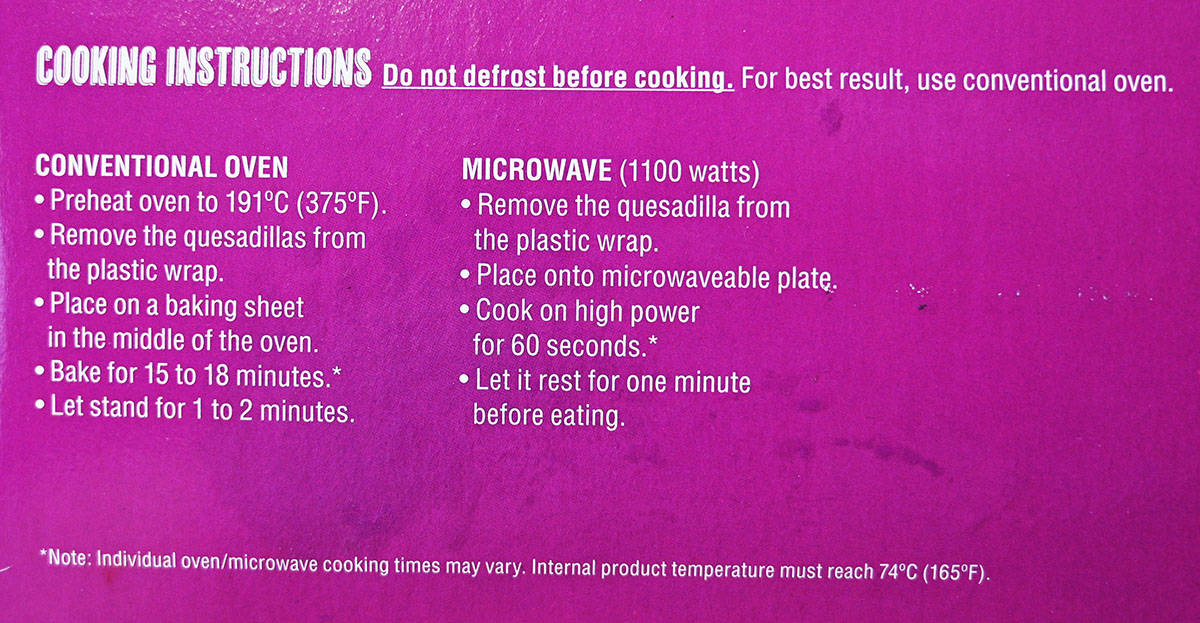 As I previously said, if you have an air fryer I would use it to cook these. The quesadillas need to be kept frozen and the best before date is 11 months from the date we purchased the quesadillas.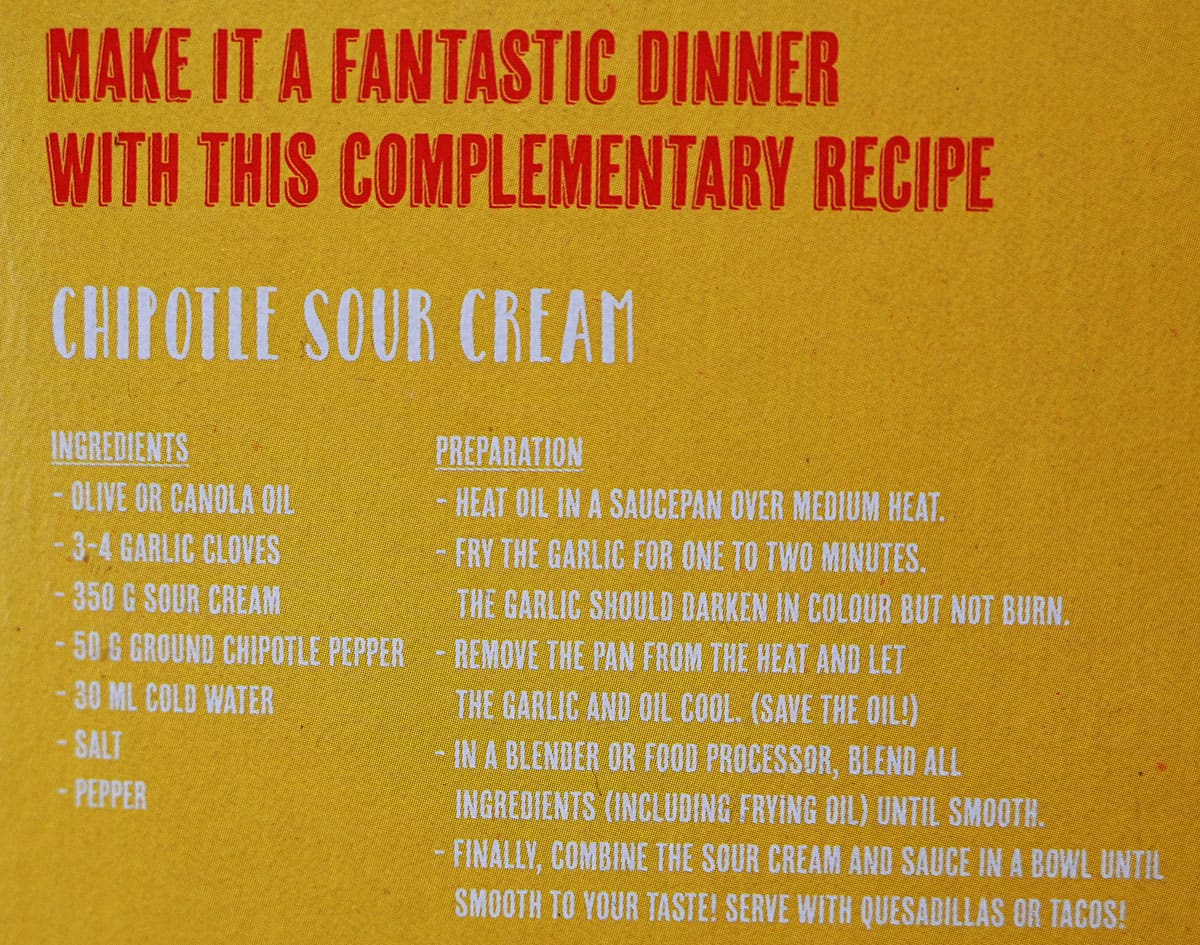 I think these make a great appetizer, snack, lunch or light dinner. It would take about three of these to really fill me up, so that's why I say a light dinner. I love quesadillas with salsa and sour cream on the side as a dip so I would serve them like that. I also think kids would absolutely love these for lunch or after-school snack!
Nutrition
Calories
One quesadilla has 210 calories, six grams of fat, 26 grams of carbohydrates, two grams of fibre, zero grams of sugar, 14 grams of protein and 350 milligrams of sodium. There isn't a ton of fat or calories if you eat just one quesadilla but as I said previously, I could eat three in one sitting, which still isn't absolutely horrendous if it were my whole dinner. I like that there are 14 grams of protein in each quesadilla.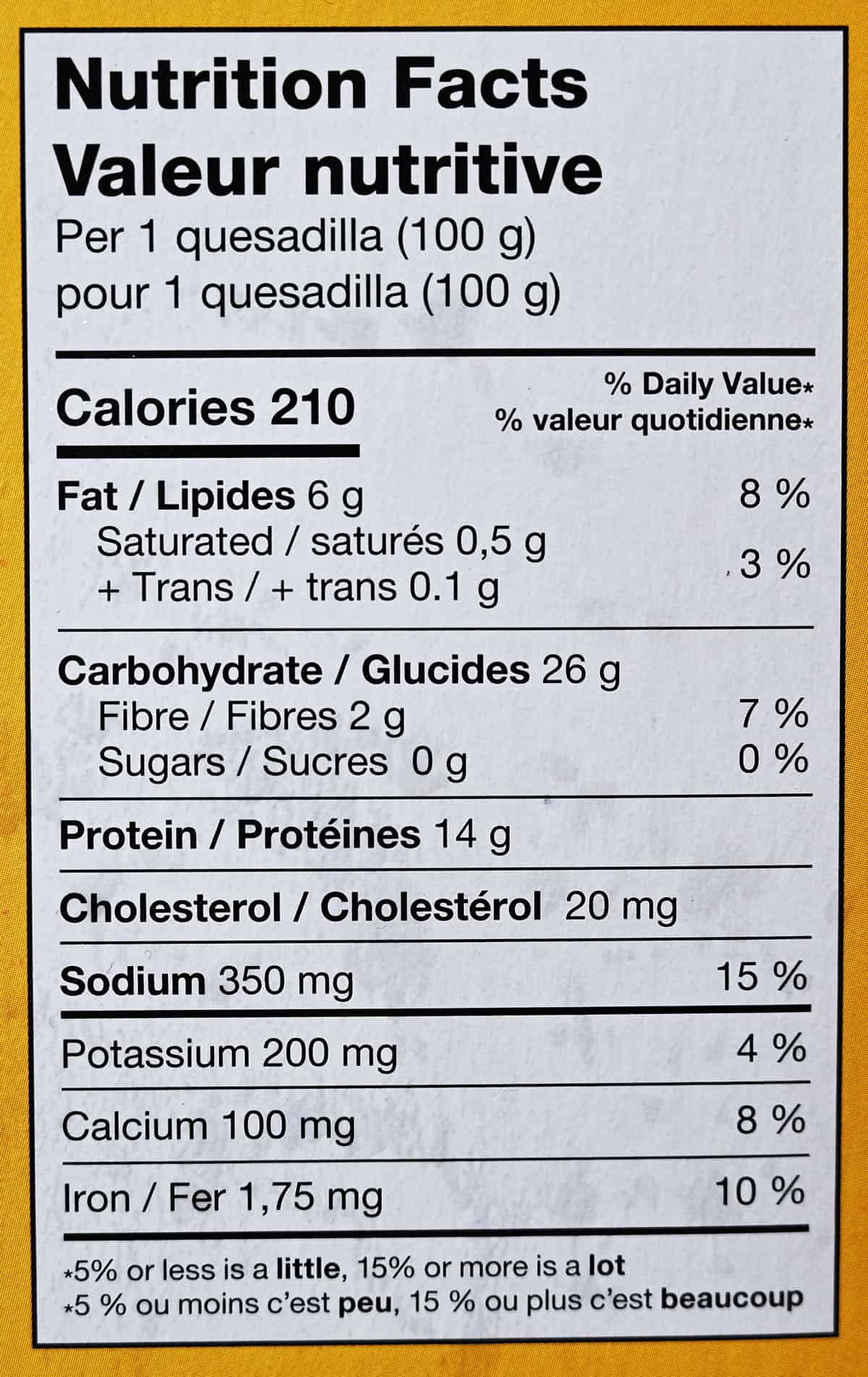 Ingredients
A homemade quesadilla would have much fewer ingredients and wouldn't have any unnecessary ones like added sugar! These are not gluten-free or dairy-free, obviously. I can't say I love the long ingredients list with things I can barely pronounce and I'm not even sure what they are or what they do. The quesadillas may contain sesame, rye, oat triticale and eggs.

Scoring
Taste: 7/10
Cost: 6/10
Convenience: 10/10
Nutrition: 4/10
Overall
Give it a try!
They're quick and convenient but if you're a true quesadilla conniseur you'll be disappointed. Kids I'm sure will enjoy these!
Have you tried these quesadillas? What are your thoughts on them?
---
Please note that this review was not paid for or sponsored by any third party. This product was purchased by Costcuisine for the purpose of producing this review. The opinions in this review are strictly those of Costcuisine. Costcuisine is not affiliated with Costco or any of its suppliers. In the event that Costcuisine receives compensation for a post from the manufacturer of a product or some other third party, the arrangement will be clearly disclosed (including where the manufacturer of a product provides Costcuisine with a free sample of the product).