Another Costco cake review – this one's a very blah tasting cake from Costco that I don't recommend purchasing!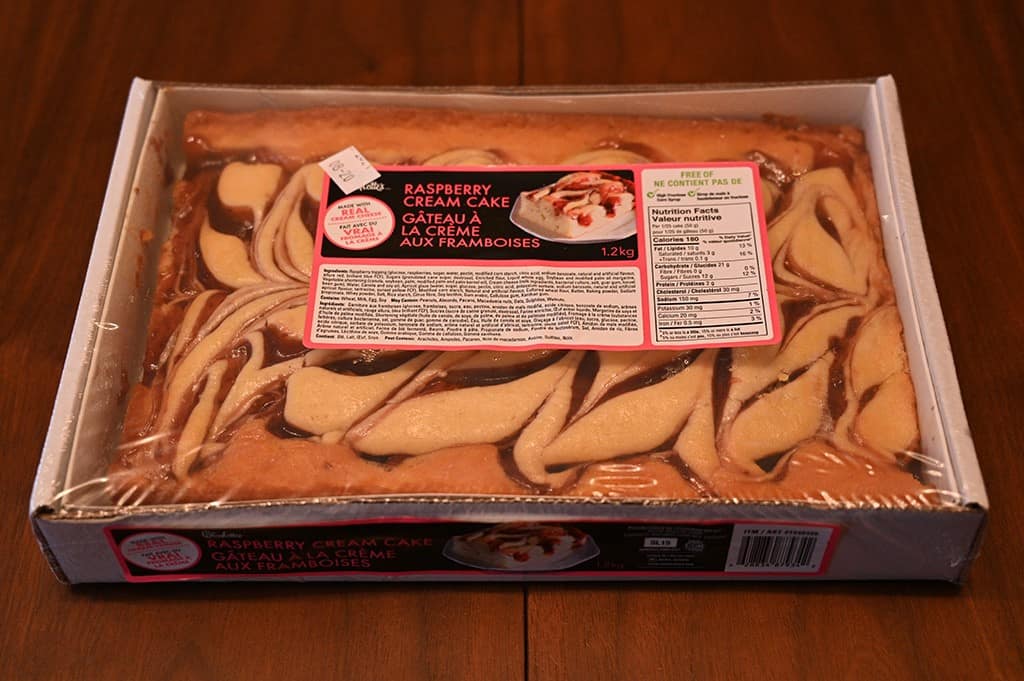 Today I'm reviewing the Costco Charlotte's Raspberry Cream Cake! I really love raspberry and cream cheese so definitely wanted to try this. The purpose of my blog is to try various food products from Costco and either recommend them to readers or suggest they save their money. This is one where I suggest you save your money.
If you want to purchase something delicious from the Costco bakery, try their Costco Kirkland Signature Tiramisu Cake, Costco Kirkland Signature Tuxedo Cake, Costco Kirkland Signature Ginger Cookies or their Costco Kirkland Signature Raspberry Crumble Cookies.
Location in Store
You can find the Charlotte's Raspberry Cream Cake in the non-refrigerated bakery section at Costco, the item number is 1548466.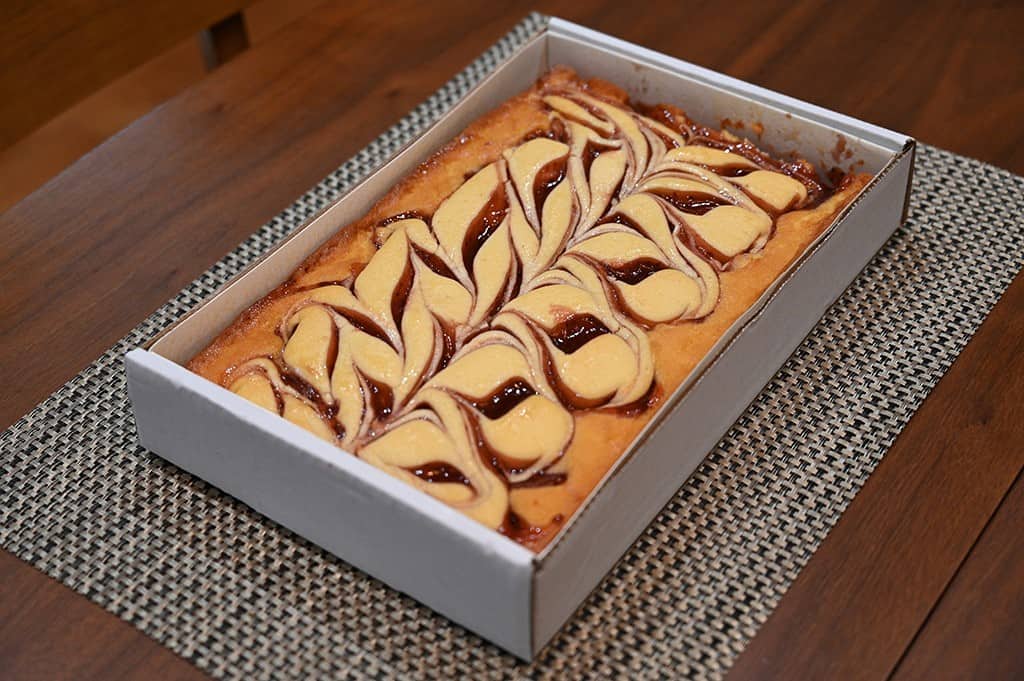 Taste
I wish this cake tasted as good as it looks! It's not at all terrible or anything like that, it's just not great. The packaging states the cake has "real cream cheese" but I can't taste a single bit of real cream cheese icing at all. It's lacking that tang from real cream cheese and tastes too artificial and sweet.
The cake itself is a plain white cake and is quite dry and crumbly as well as dense. I was hoping it would be soft, fluffy and moist.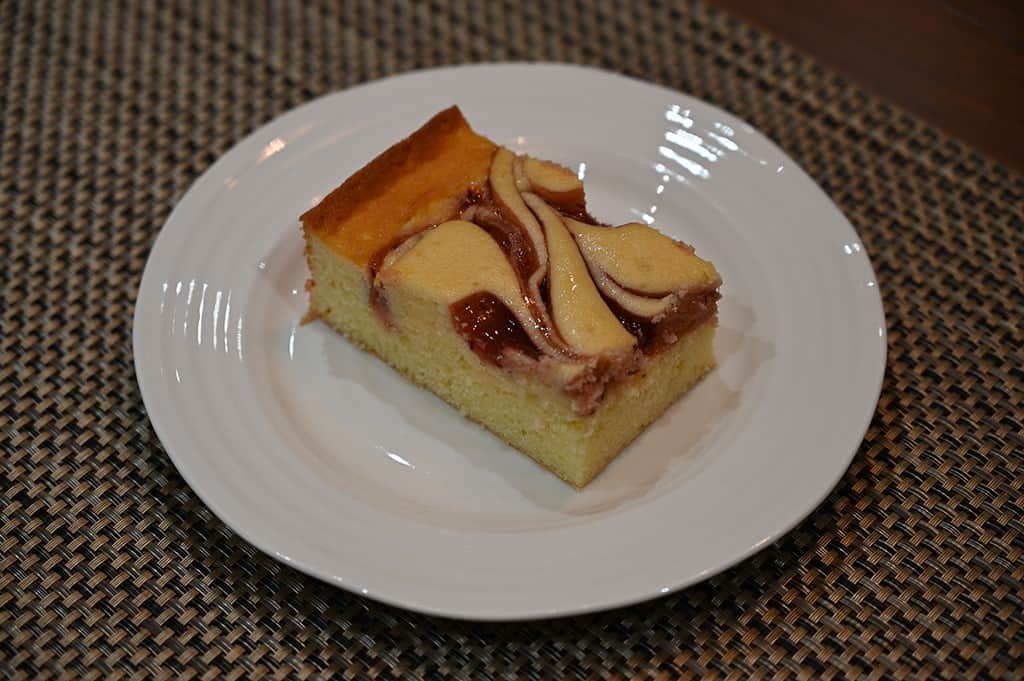 The raspberry doesn't resemble natural raspberry flavor and tastes really artificial as well as too sweet. It's a "meh" artificial raspberry jam. I want to love this cake but I'm disappointed by it.
Cost
After trying it, I think this cake is overpriced for what you get. I paid $11.99 Canadian for the 1.2 kg cake.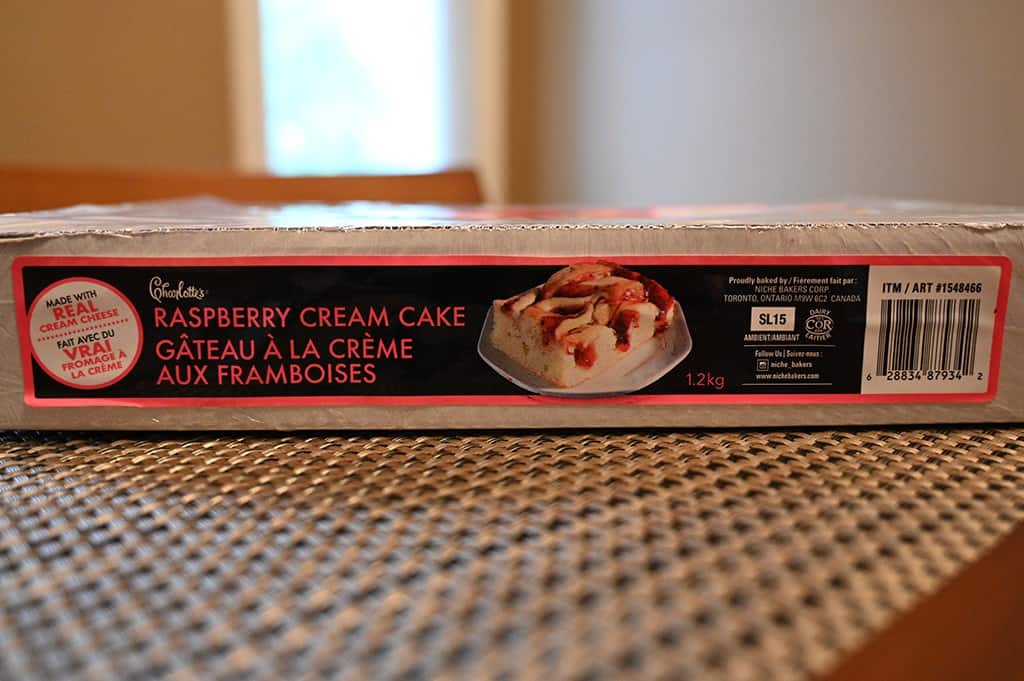 Convenience
The Costco Charlotte's Raspberry Cream Cake can be kept at room temperature, the best before date is about two weeks from the date I purchased the cake which I think just points to how full of chemicals this is.
It's a relatively easy to slice cake but once you open the plastic wrap on the cake there's no way to properly reseal it so I had to put it in a large ziploc bag.
If this actually tasted awesome it would be great to serve at a party, baby shower, potluck or barbecue.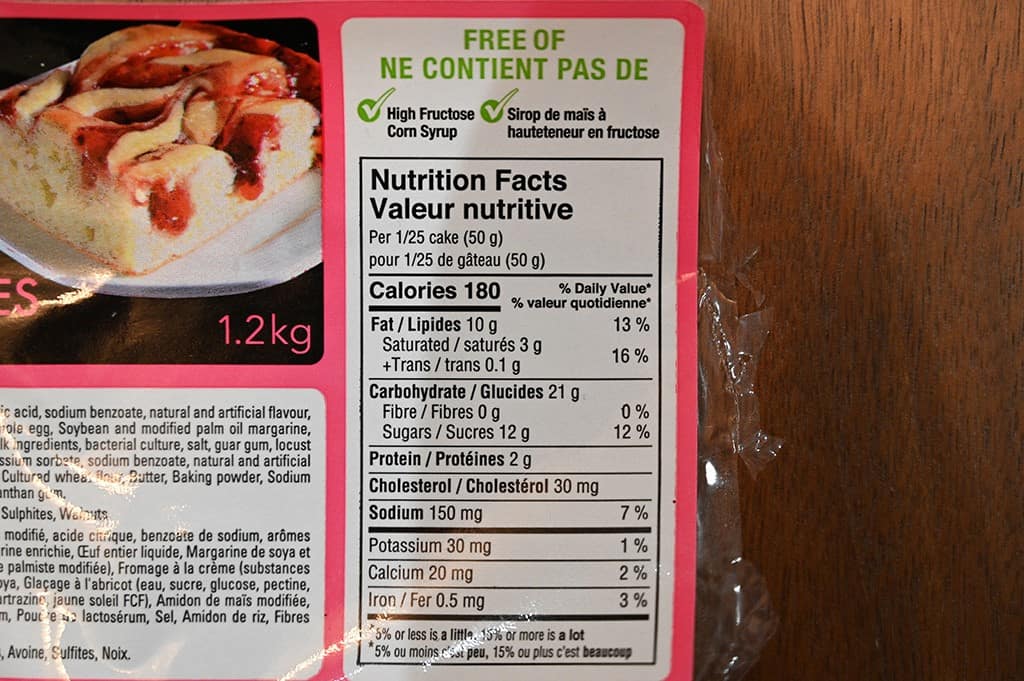 Nutrition
Calories
For a 1/25th size serving of the cake there are 180 calories, ten grams of fat, 21 grams of carbohydrates, zero grams of fibre, 12 grams of sugar, two grams of protein and 150 mg of sodium. That's a really small serving size and I would guess that people would eat a bit larger piece than that.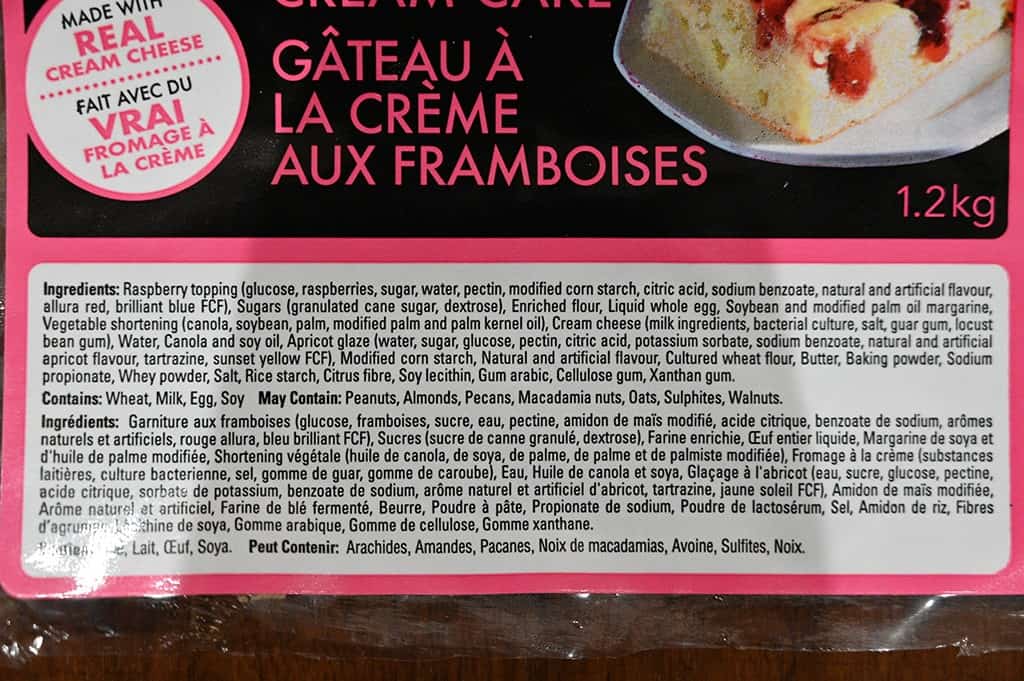 Nutrition
Wow there's so many unhealthy and chemical sounding ingredients! Vegetable shortening, palm oil, soybean oil, canola oil and sugar among others. This isn't a gluten-free cake and may contain nuts.
Scoring
Taste: 5.5/10
Cost: 6/10
Convenience: 10/10
Nutrition: 0/10
Overall
Walk on by!
This cake just isn't worth the $11.99, I'd rather put my $11.99 towards the Tuxedo Cake.
If you've tried this, what did you think?
---
Please note that this review was not paid for or sponsored by any third party. This product was purchased by Costcuisine for the purpose of producing this review. The opinions in this review are strictly those of Costcuisine. Costcuisine is not affiliated with Costco or any of its suppliers. In the event that Costcuisine receives compensation for a post from the manufacturer of a product or some other third party, the arrangement will be clearly disclosed (including where the manufacturer of a product provides Costcuisine with a free sample of the product).