Frozen keto pizza has hit the shelves at Costco!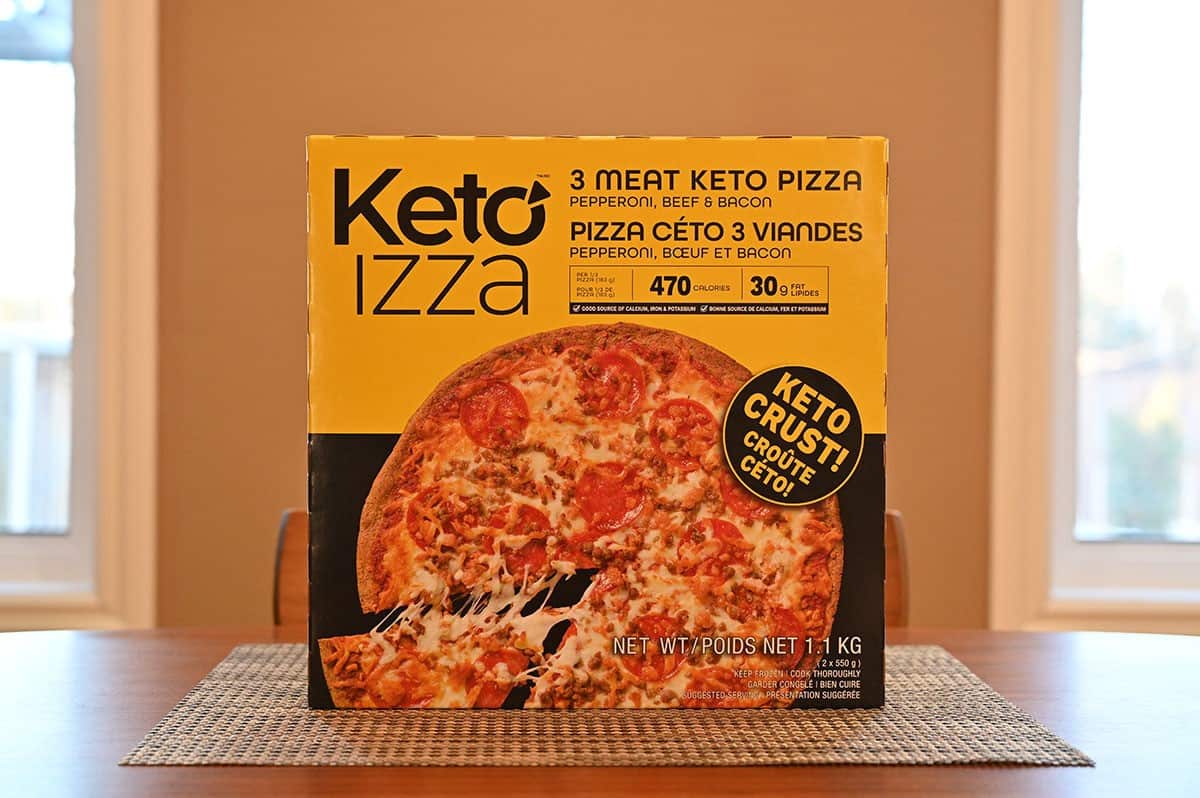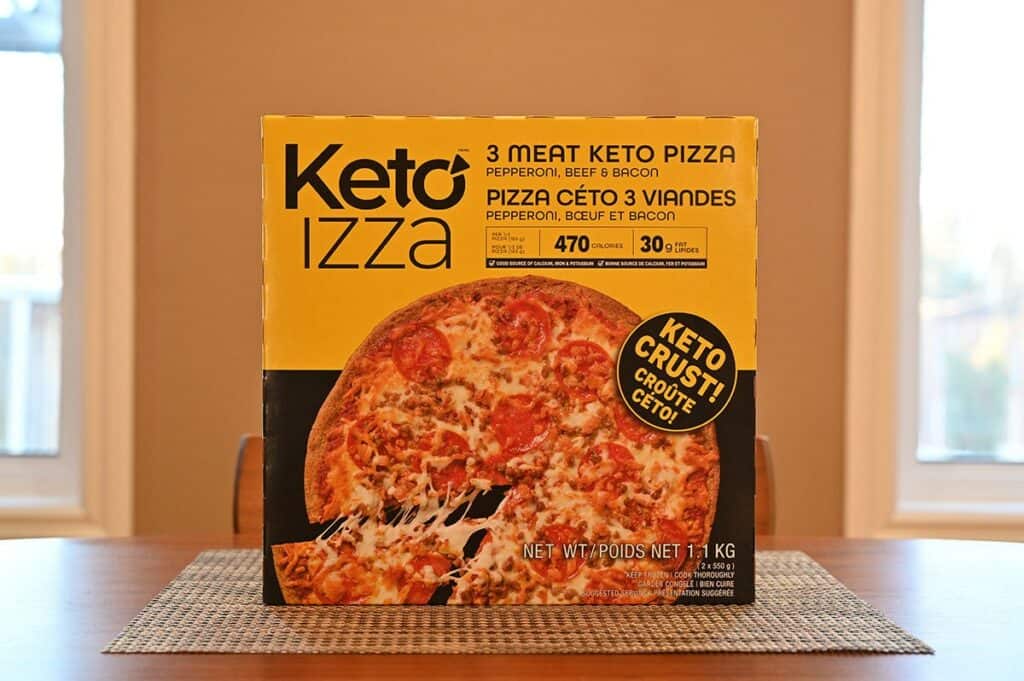 Today I'm reviewing Costco Keto Izza Keto Pizza! This is made by the brand Molinaro's, which sells pizza crust as well as frozen pizza at Costco! As soon as I saw this frozen keto pizza at Costco, I had to grab it to pick up for any readers who follow a low-carb or keto diet!
Other keto products Costco carries include Enlightened Keto Ice Cream Bars, Keto 1.0 All-In Bagels, innofoods Keto Crackers, Carbonaut Low Carb keto Bread and the CHOCXO Keto Snaps.
Location in Store
You can find this pizza in the freezer section at Costco near all the other frozen pizzas. The item number is 1582573.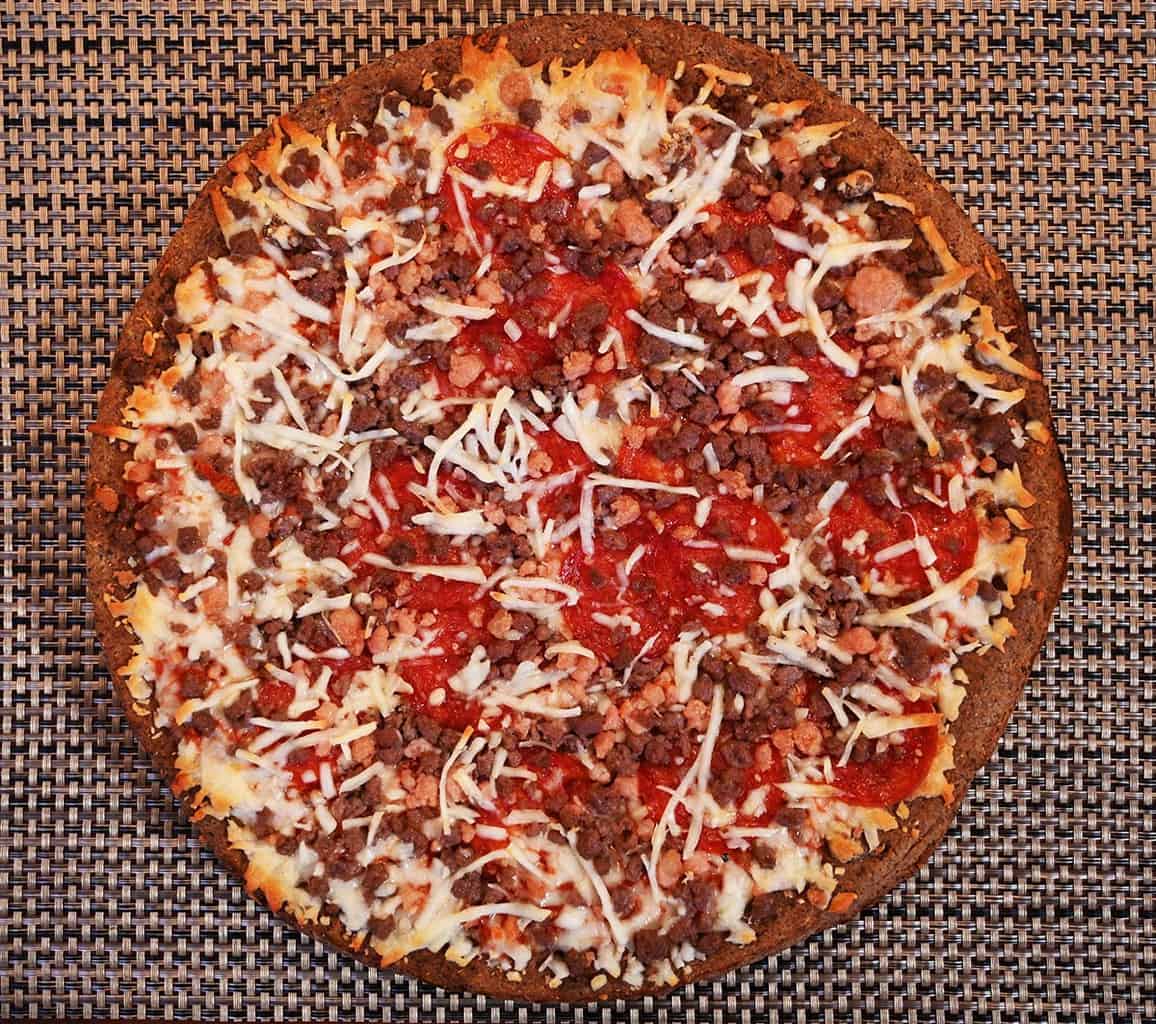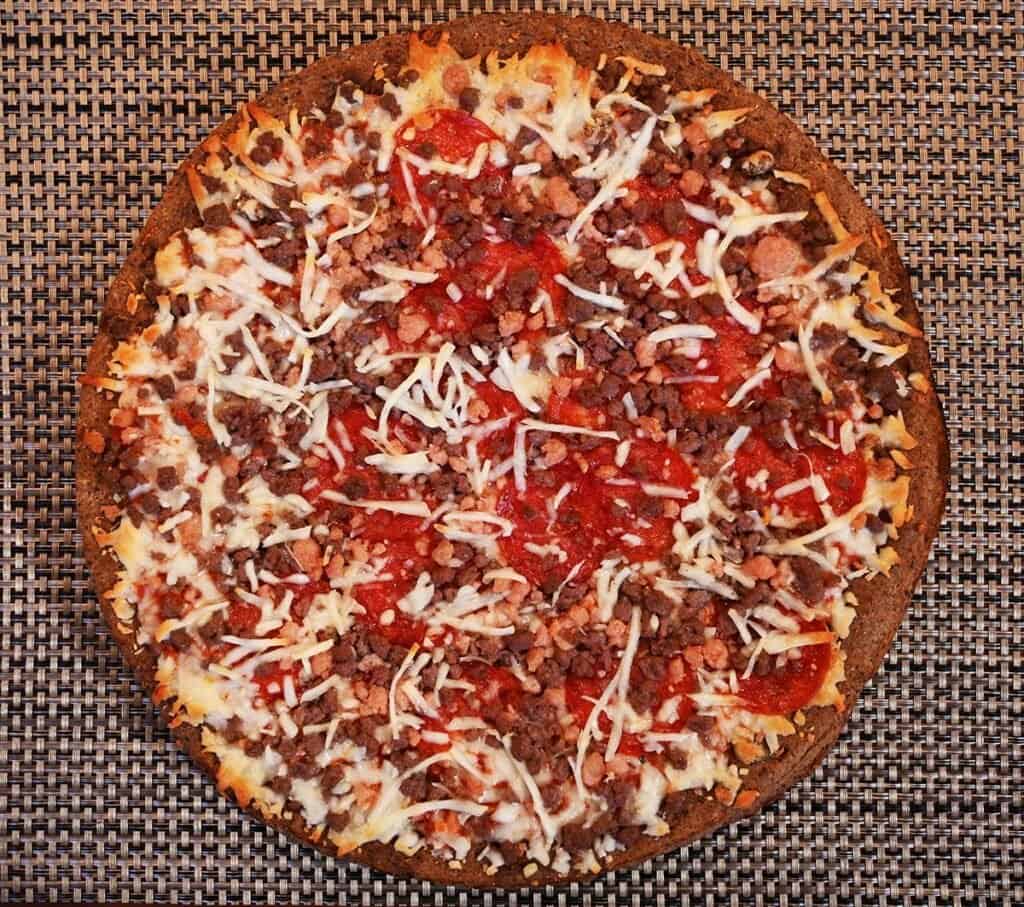 Taste
This is a three-meat pizza with pepperoni, bacon and beef crumble. The cheese is mozzarella cheese and tastes good but it didn't get as melty as I like my cheese to be, even after baking it for extra time.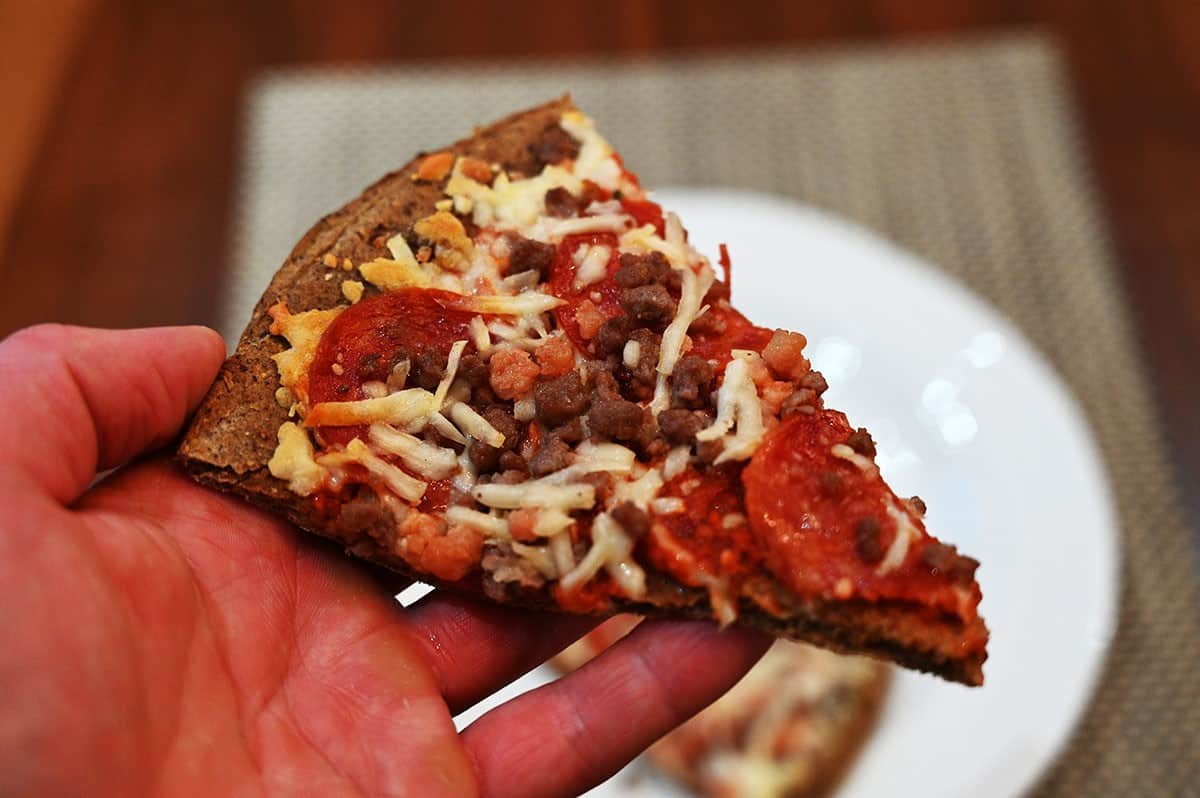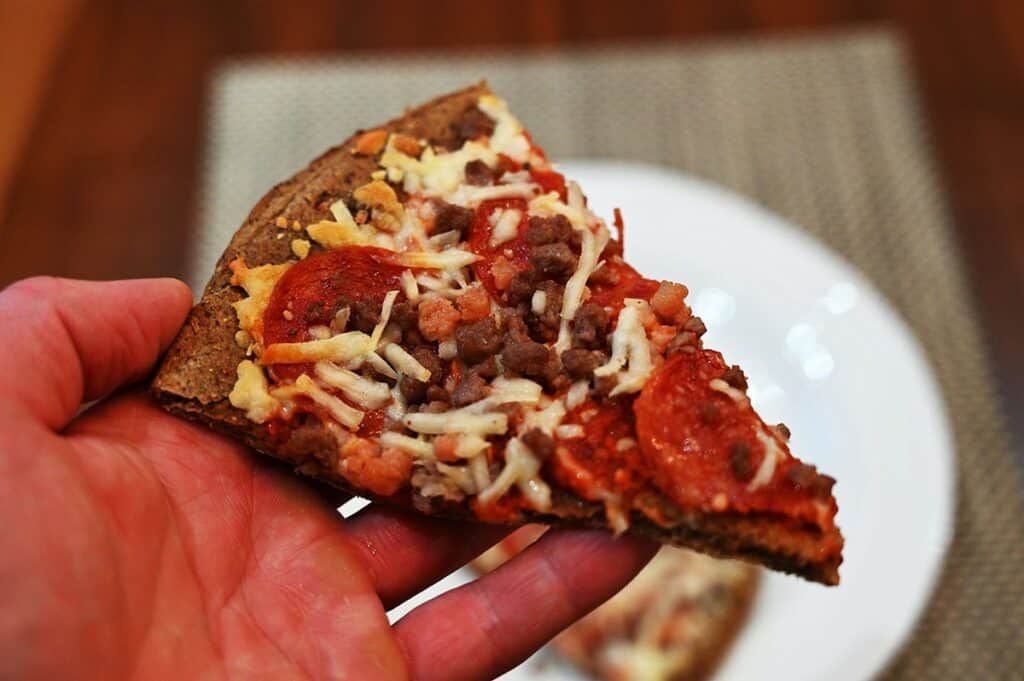 Overall, the pizza is pretty good! You mostly taste the meat and cheese and don't really notice the crust. The crust texture is quite soft under the topping. The edge of the crust is quite crispy, but not as dry and crispy as it looks.
The crust has very little flavor. It kind of just tastes like nothing and is fairly light. It doesn't have the noticeable aftertaste that some keto products have, so that's nice.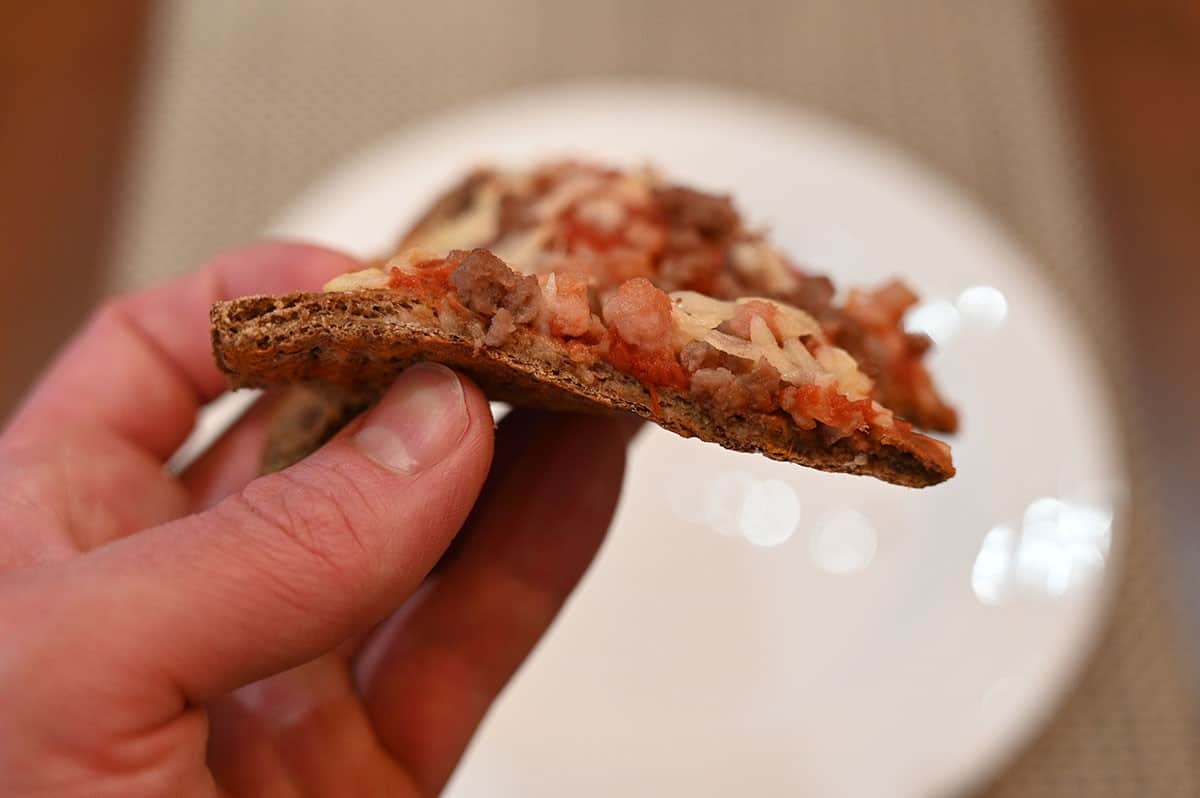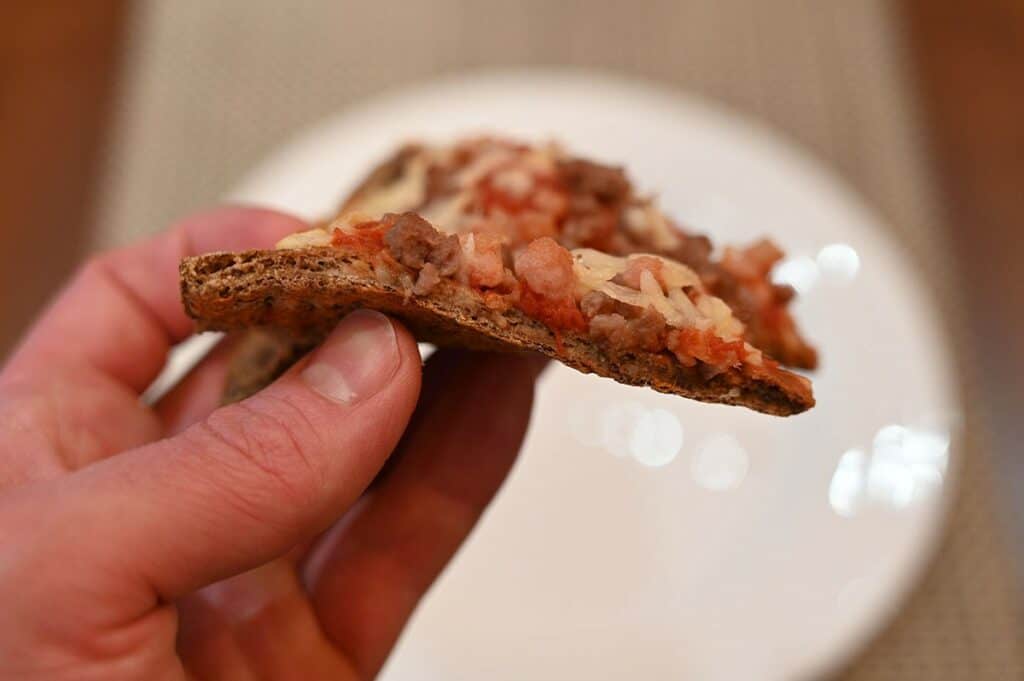 It's hard to really see the sauce just looking at the pizza, but there's an okay amount of sauce on it. I like how flavorful the beef crumble and pepperoni are and really love the bacon! Probably because it's full of salt!
Cost
The price is $16.99 Canadian for a box of two individually-wrapped 550 gram frozen pizzas.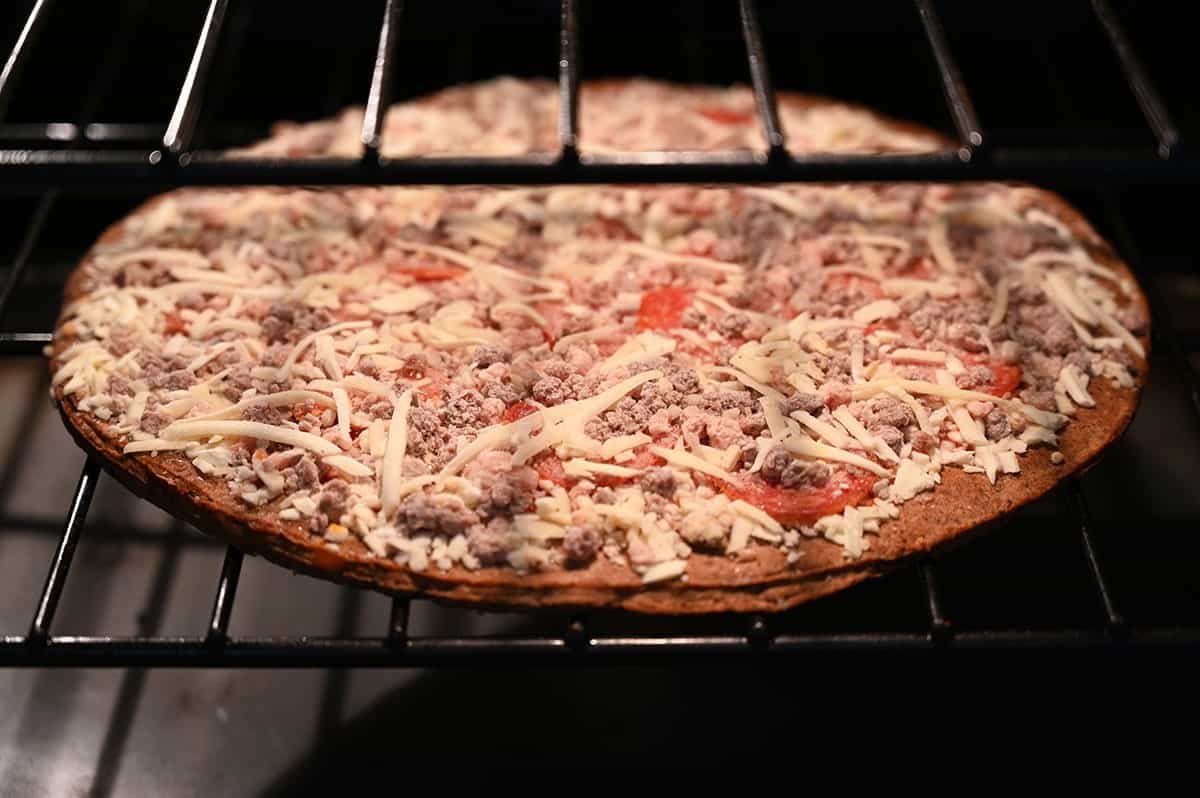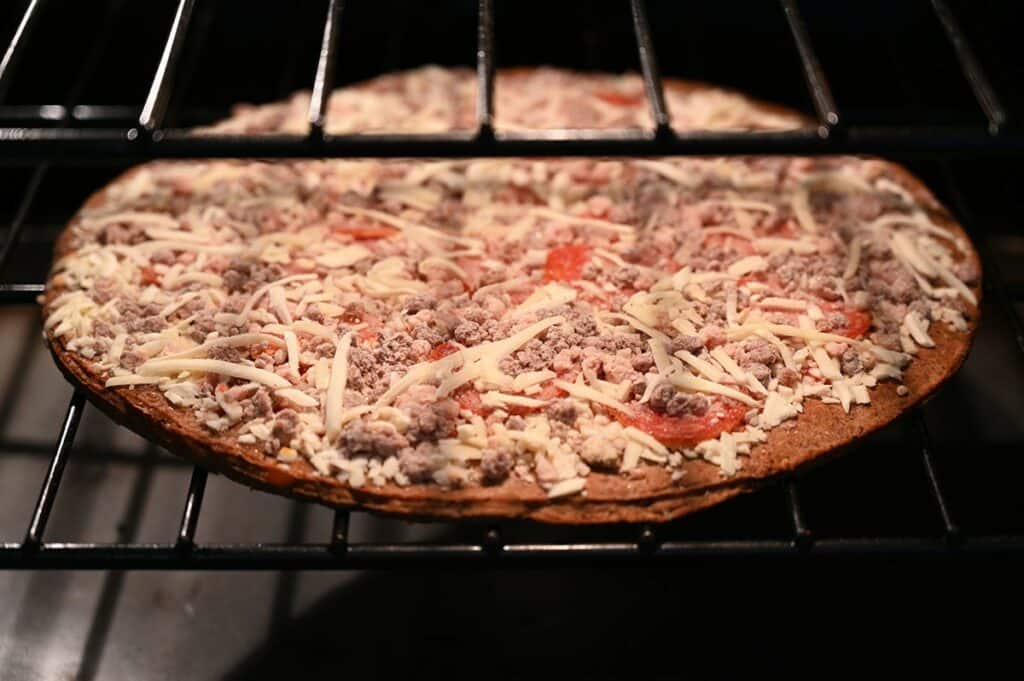 Convenience
The keto pizza needs to be kept frozen and the best before date is almost six months from the date we purchased it.
To cook the pizza, preheat the oven to 425 degrees Fahrenheit, remove the packaging, place the pizza directly on the middle rack of the oven and bake for 12 to 15 minutes.


We cooked the pizza for longer than 15 minutes and the cheese still didn't become really melted. If you really like super melted cheese, you might want to broil it for a few seconds or cook it a little longer than 15 minutes until it's to your desired meltiness. Be careful though, because it seemed like the cheese on my pizza was starting to brown a bit rather than melting toward the end of the cooking time.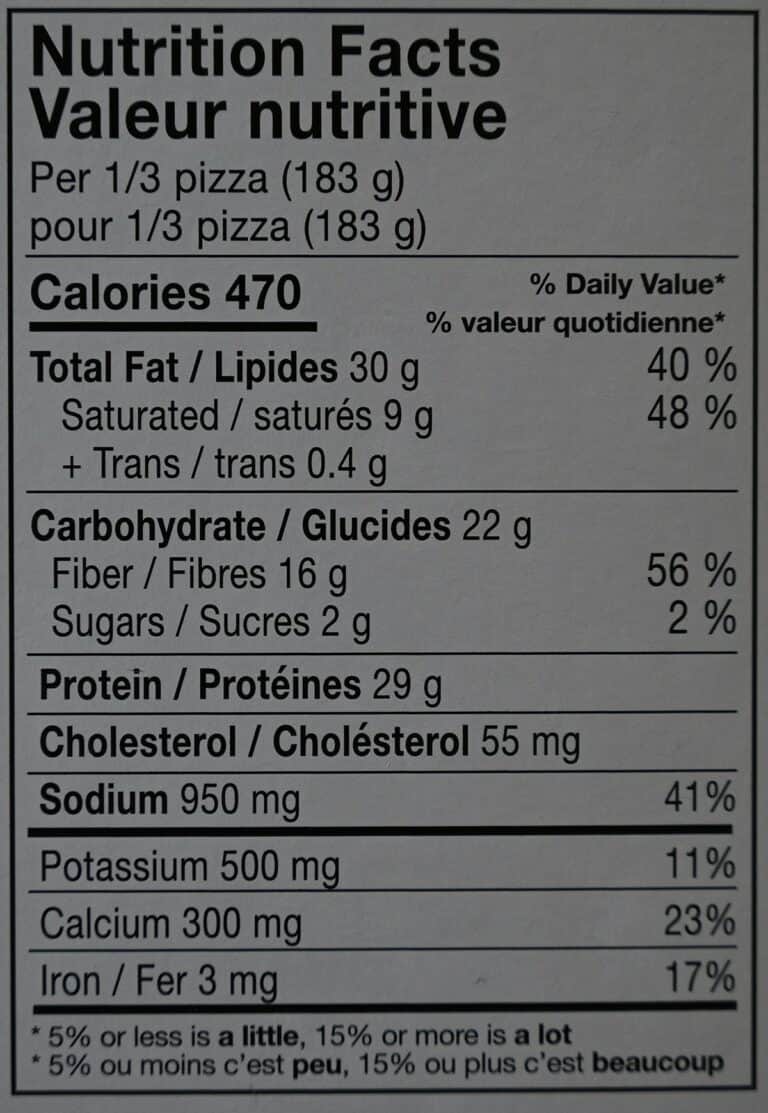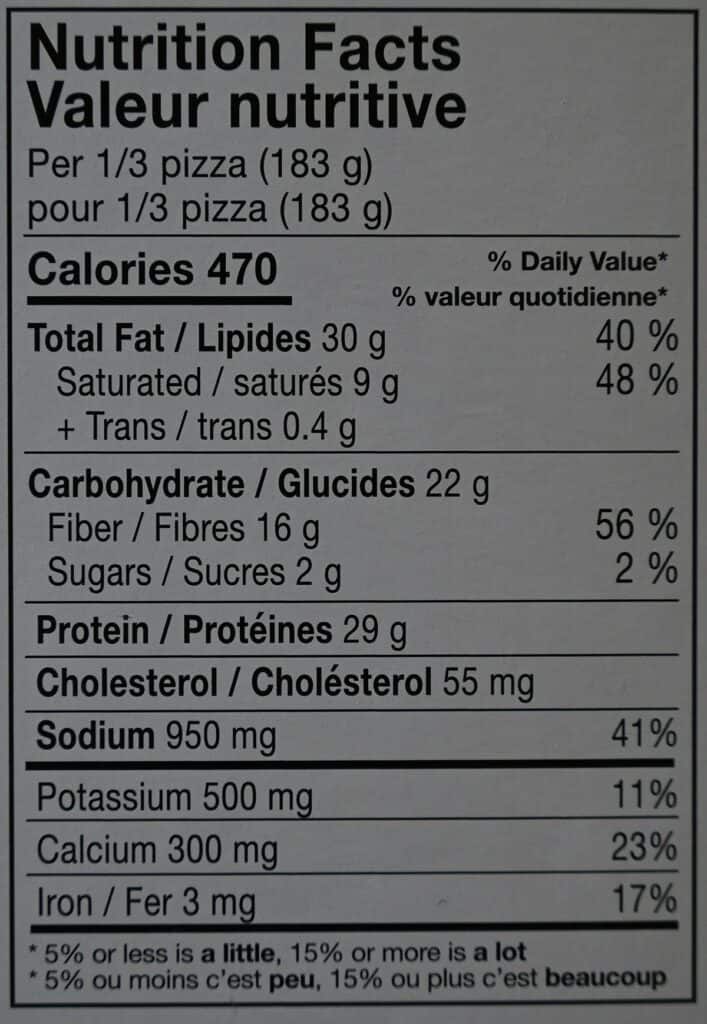 Nutrition
Calories
One-third of the pizza contains 470 calories, 30 grams of fat, 22 grams of fat, 16 grams of fibre (which is a ton), two grams of sugar, 29 grams of protein and 950 milligrams of sodium. Keto foods are generally high in protein and fat, which this certainly is!


Ingredients
The pizza isn't gluten-free, but it is keto certified (obviously). It contains wheat, barley, oats, milk and mustard and may contain soy and egg.
Scoring
Taste: 8/10 (Relative to other keto products and frozen pizzas I've tasted.)
Cost: 6.5/10
Convenience: 9/10
Nutrition: 1/10 (I'm scoring this as someone who isn't on a keto diet, but people who are will probably look at it differently.)
Overall
Give it a try!
Overall, the Keto Izza tastes like a very meaty, average to above-average frozen pizza. I wouldn't buy it again unless I was on a keto diet, but I could see people who are absolutely loving this keto-friendly pizza from Costco.
Would you try this? If you have tried it, what did you think of it?
---
Please note that this review was not paid for or sponsored by any third party. This product was purchased by Costcuisine for the purpose of producing this review. The opinions in this review are strictly those of Costcuisine. Costcuisine is not affiliated with Costco or any of its suppliers. In the event that Costcuisine receives compensation for a post from the manufacturer of a product or some other third party, the arrangement will be clearly disclosed (including where the manufacturer of a product provides Costcuisine with a free sample of the product).