Lacking flavor but could be okay as a base pizza!
Please note that this review was not paid for or sponsored by any third party. I purchased this product with my own money and the opinions in this review are strictly my own. I am not affiliated with Costco or any of its suppliers. I am just a fan of the company. I write these reviews to help my fellow shoppers.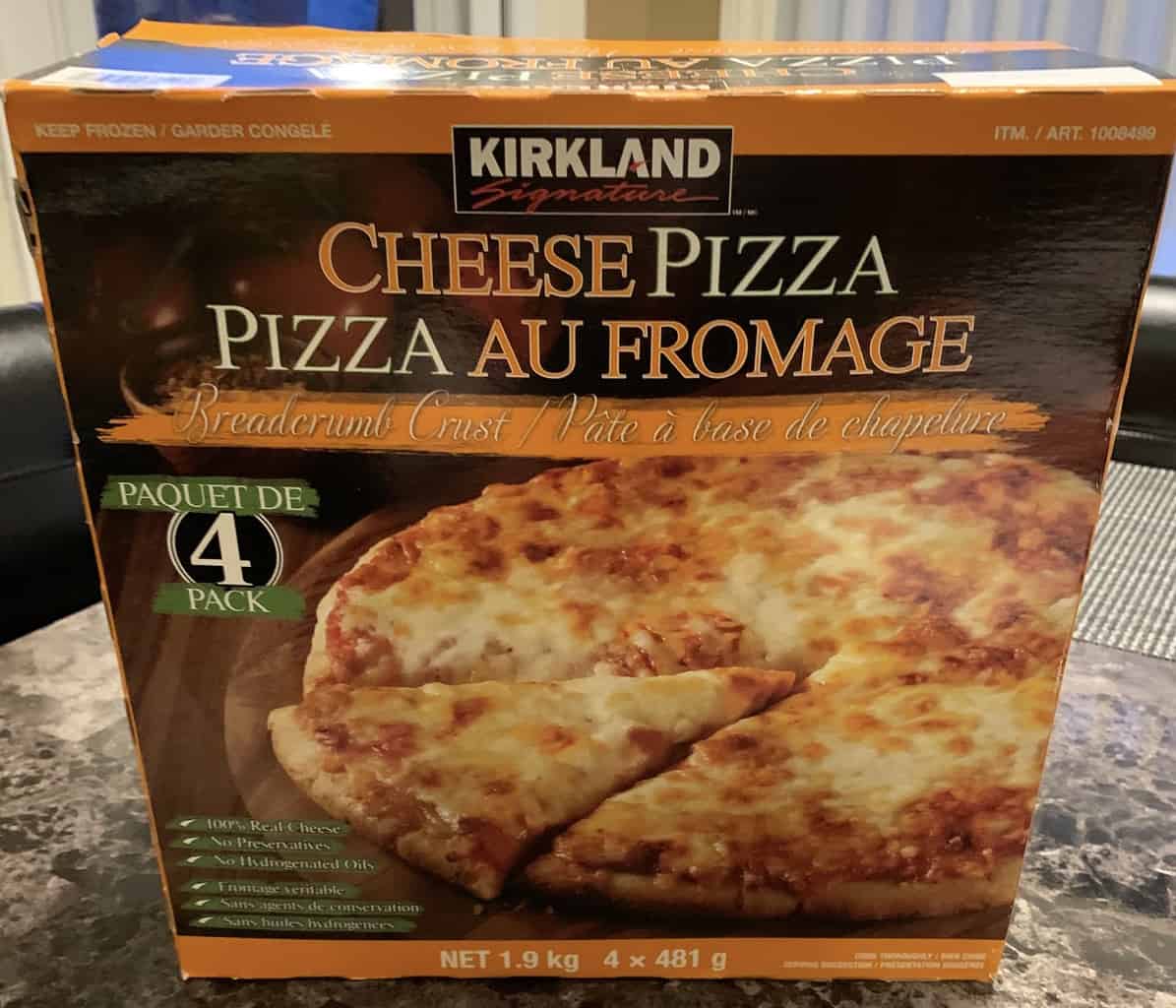 I could eat pizza every week no problem. It's one of my favorite foods. Usually I prefer restaurant/take-out pizza over frozen pizza but last time I was at Costco I decided to pick up the Costco Kirkland Signature frozen cheese pizza to try!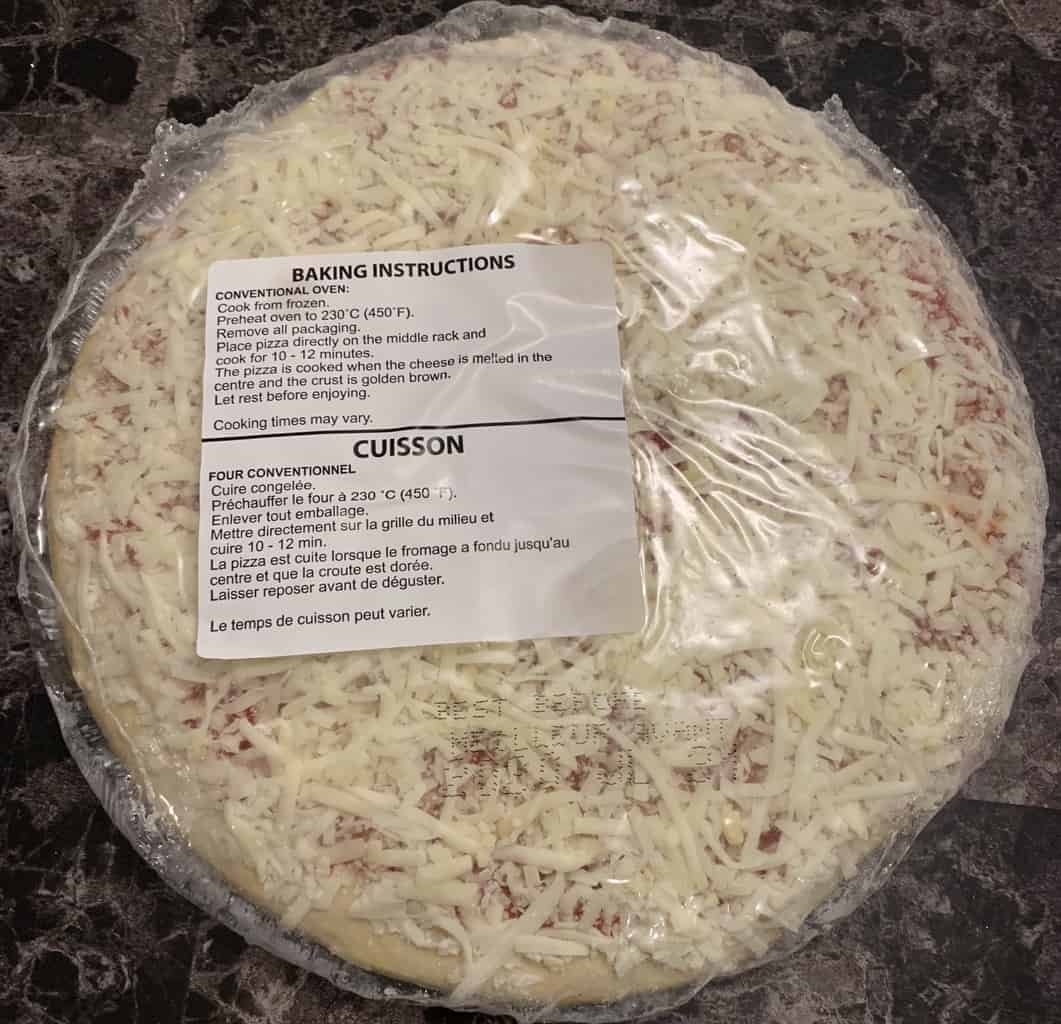 Taste
This pizza is okay, not great. My husband wasn't much of a fan and I can't say I was either. I liked it a little bit better than him though. It's not very flavorful and for being a cheese pizza there really isn't much cheese! It definitely needs more cheese if you're going to eat it just as it comes. The crust was a little soft despite following the cooking directions and my husband thought it tasted more like a biscuit mix rather than a pizza crust. The sauce was a pretty standard tomato sauce. I added some charcuterie meat we had leftover onto the second pizza I baked and that one tasted a little better so I think if you add your own toppings (like meat, vegetables, extra cheese) it might boost the overall flavor and taste a lot better.
Cost
I purchased the four pack of Costco Kirkland Signature Frozen Cheese Pizza $11.99 Canadian. Not bad at all considering there's four pizzas in the box!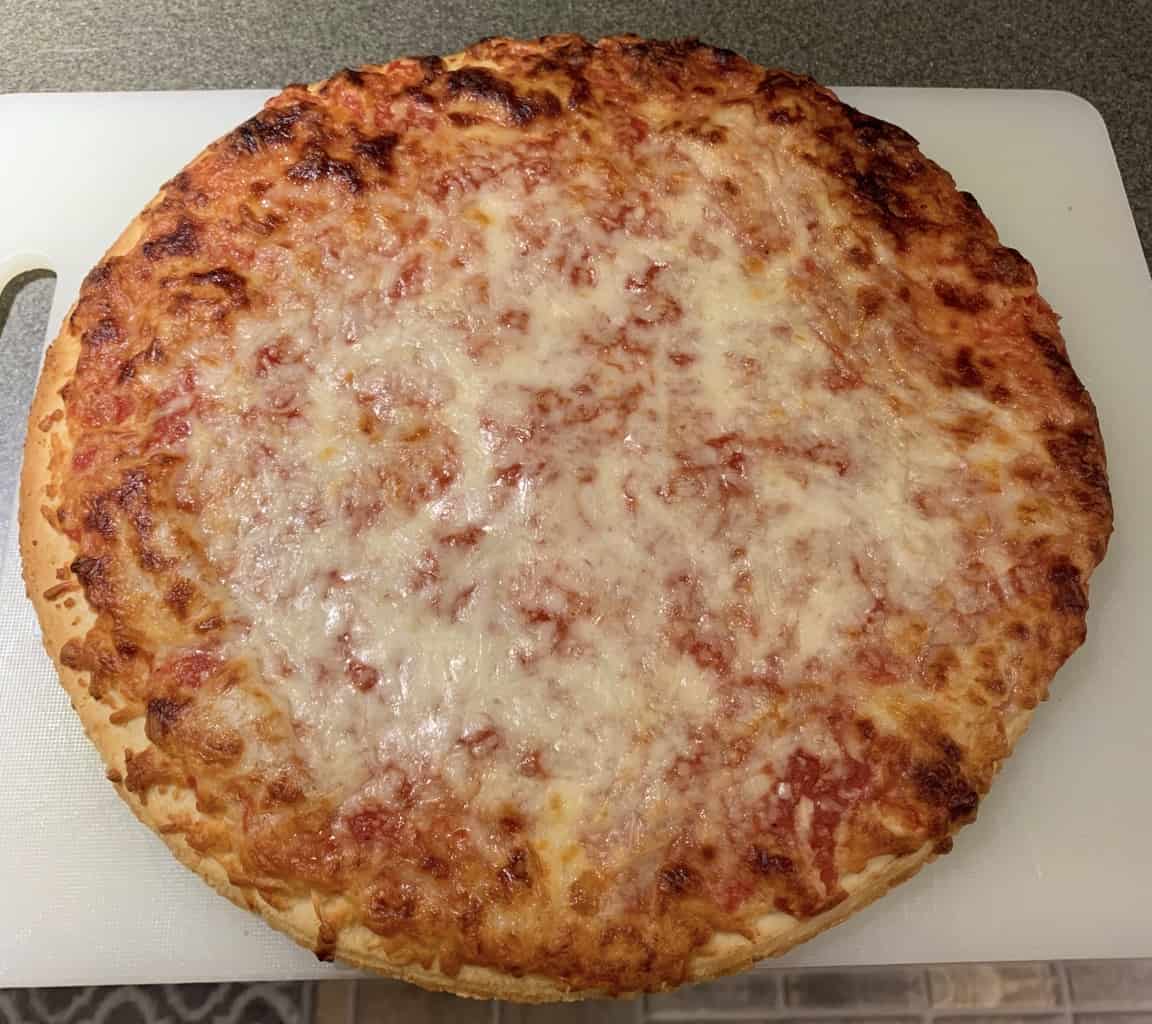 Convenience
The box comes with four individually wrapped frozen cheese pizzas that you simply just unwrap and bake on the oven rack for 10-12 minutes at 450 degrees farenheit. I could see kids liking these and it being an easy and convenient dinner for them.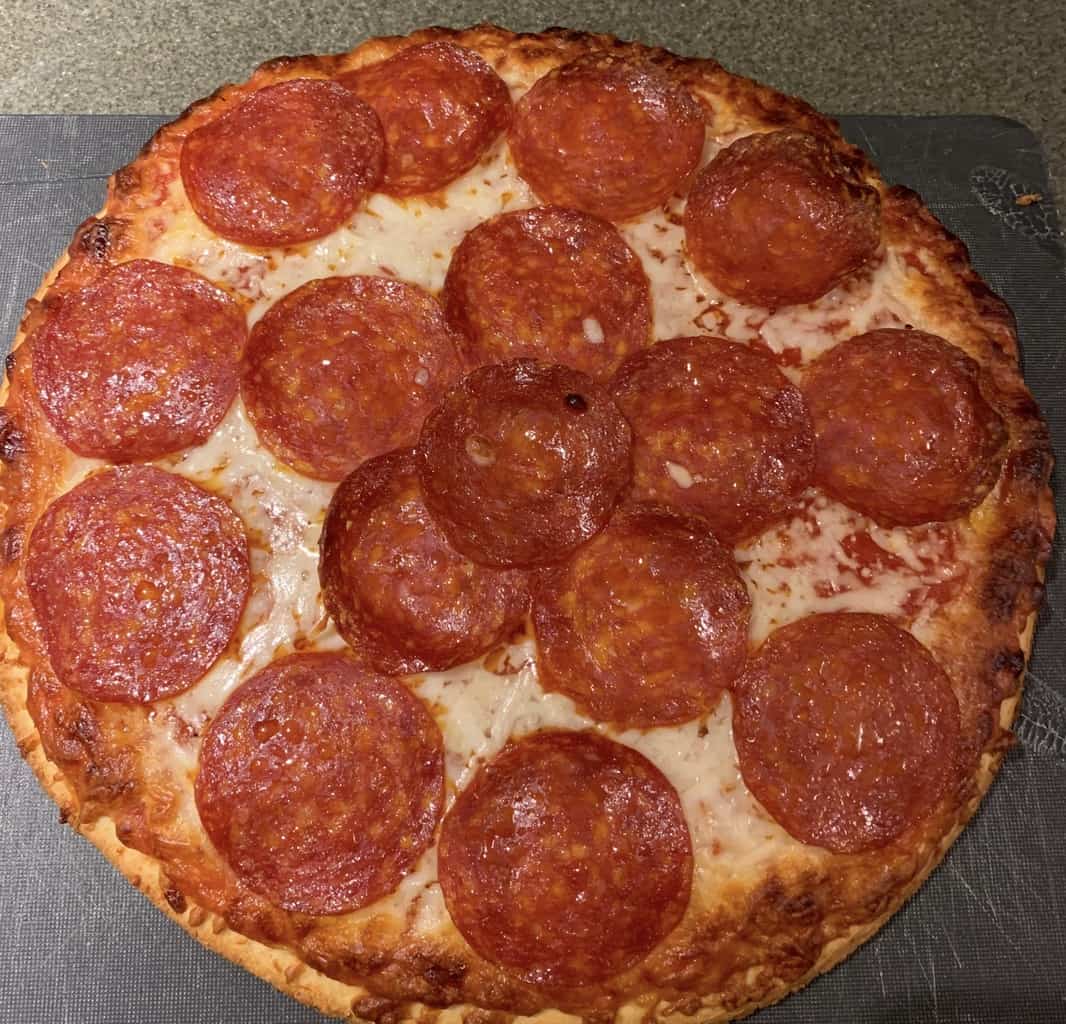 Nutrition
¼ of the pizza is 270 calories, eight grams of fat, 14 grams of protein, three grams of fibre, 37 grams of carbohydrates and 580 mg of sodium. The ingredients list is basically just ingredients I would expect to see without a ton of chemical sounding ingredients which I actually really appreciate and I found surprising!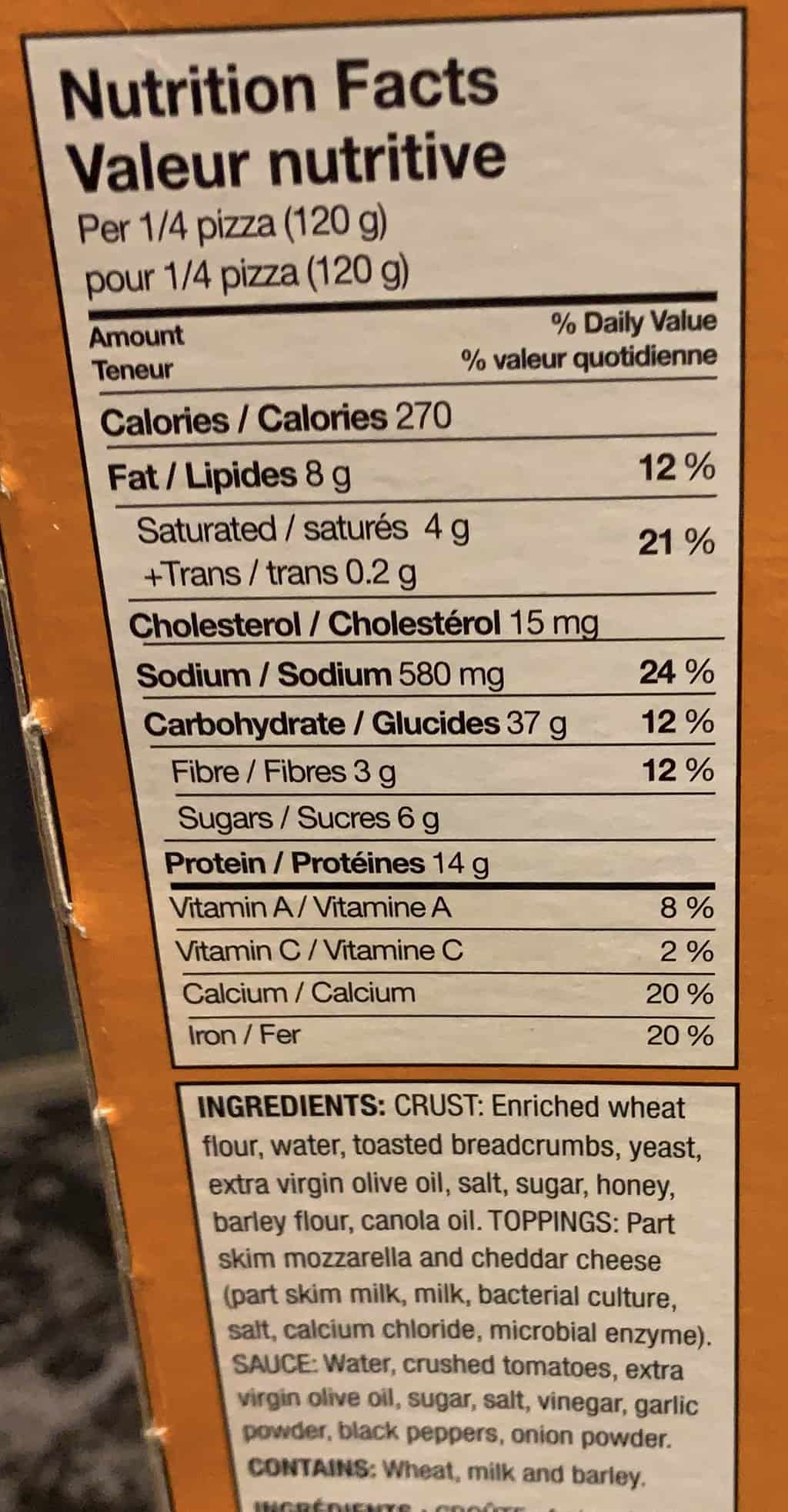 I probably won't buy this again because I'm hooked on buying the Costco Molinaro's Pizza Crust and putting my own toppings on but it was good to try and review! I think it definitely lacks flavor but with some extra cheese and your own toppings it might serve as an okay base pizza!
Taste: 6/10
Cost: 4/10
Convenience: 10/10
Nutrition: 8/10
Have you tried Kirkland Signature's frozen pizzas? What did you think?