Cheesy, spicy and tasty with cream cheese!
Please note that this review was not paid for or sponsored by any third party. I purchased this product with my own money and the opinions in this review are strictly my own. I am not affiliated with Costco or any of its suppliers. I am just a fan of the company. I write these reviews to help my fellow shoppers.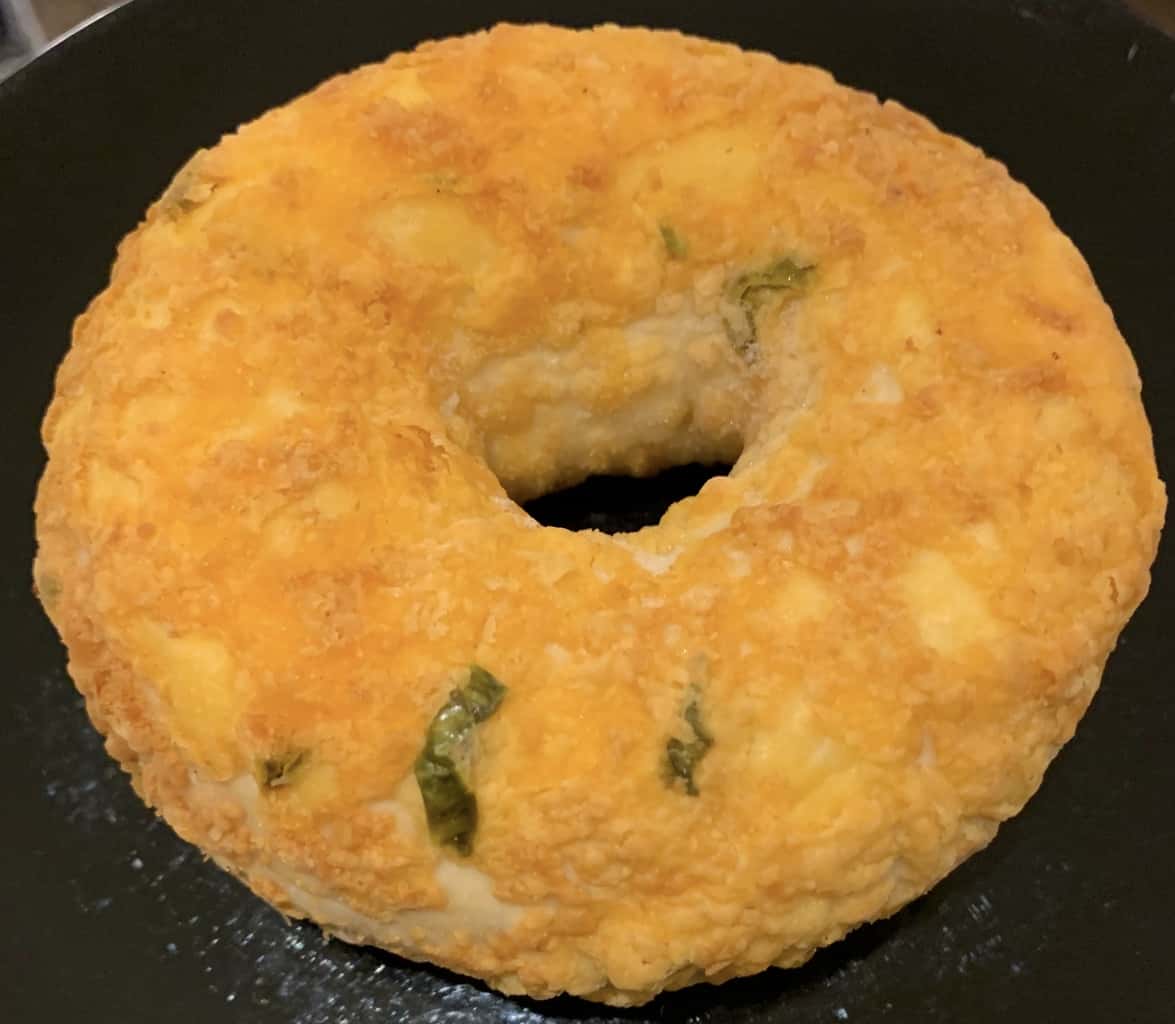 I've already written about my love for bagels multiple times, I'm more of a sweet bagel lover over savory but that may have changed now that I've tried the Costco Kirkland Signature Jalapeno Cheddar Bagels! I've reviewed the Costco Kirkland Signature everything bagel here, the cinnamon and raisin bagel here and the blueberry bagel here.
Taste
Chewy, soft, cheesy and definitely packed with a bit of heat and spice! The Costco Kirkland Signature Jalapeno Cheddar Bagels are full of little bits of jalapeno that definitely add some hot heat to these bagels. I really like eating these with a bit of cooling cream cheese to balance out the heat from the jalapeno flavor. I'm not a huge fan of spicy/hot food so probably would prefer just a cheddar bagel. Although these bagels have cheddar (like cheese sticks or cheese buns) the main flavor tasted is the jalapeno. They're very flavorful and a bit on the salty side.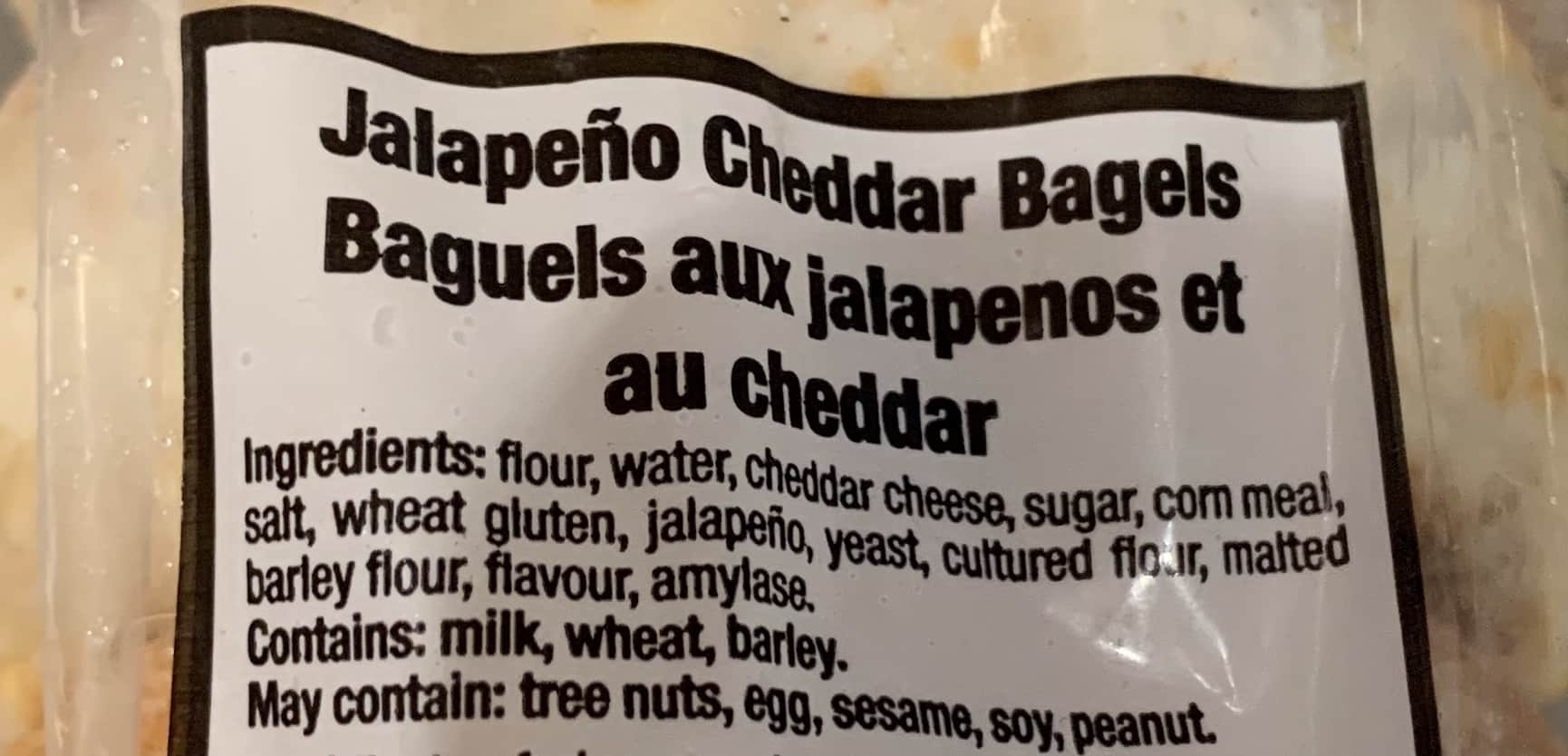 Cost
Two packs of bagels is $6.99 Canadian, you can't actually buy just one bagel of bagels you have to buy two. Each bag of bagels has six bagels in the bag. They're pretty large bagels to so the cost is reasonable!
Convenience
These bagels would work well to make sandwiches! I could definitely see these making a delicious BLT or turkey sandwich, They also go really well with herb and garlic or vegetable cream cheese. I recommend freezing them as soon as you buy them, the best before date is only a few days from the date Costco puts them out.
Nutrition
Loaded with sodium! One bagel is 330 calories, five grams of fat, 670 mg of sodium, 56 grams of carbohydrates, three grams of fibre, four grams of sugar and twelve grams of protein. The ingredients list is pretty straight forward and not super long.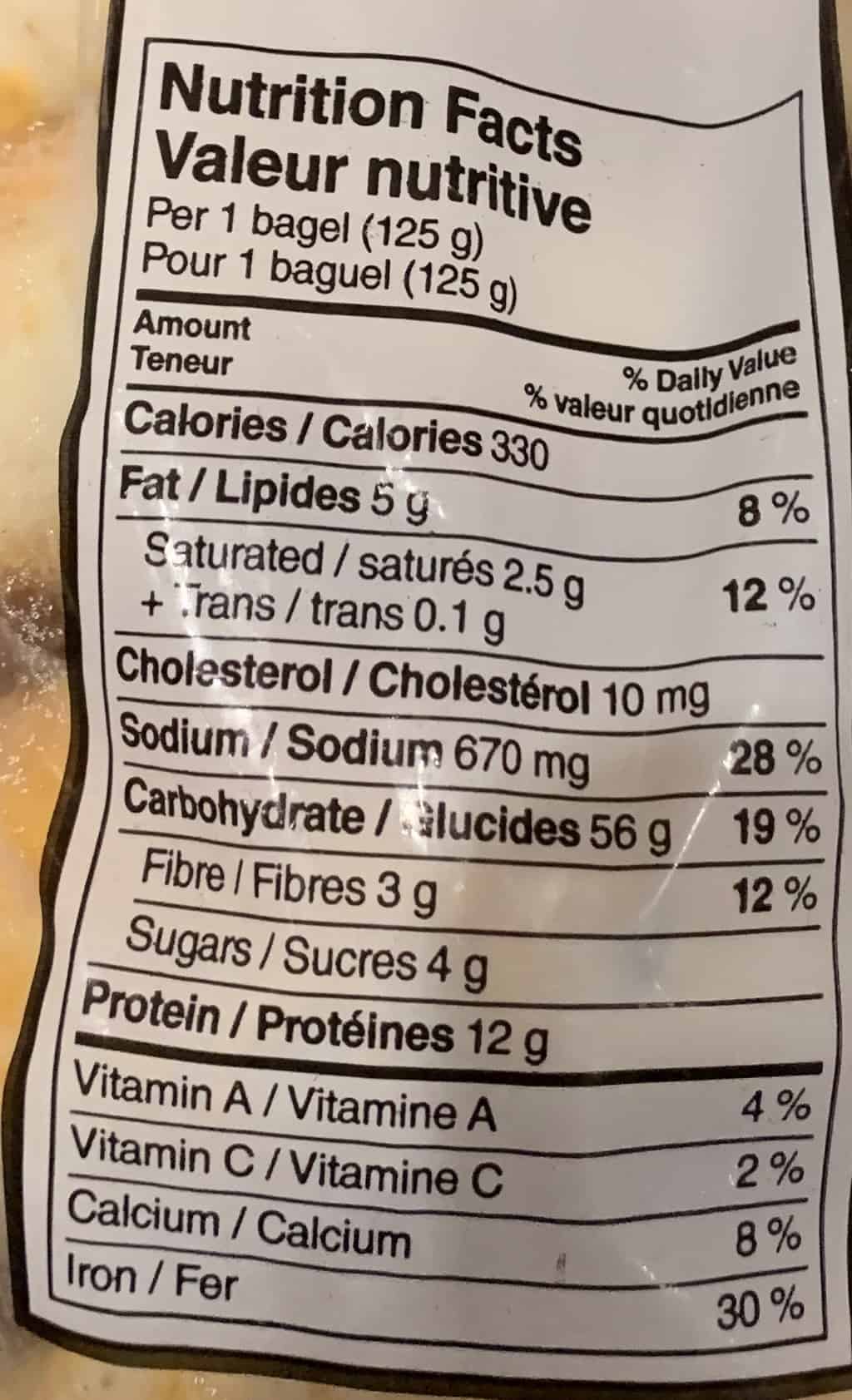 I definitely enjoyed trying these bagels but I think one bag of hot/spicy bagels is enough for me. I love cheddar but would prefer these as just a plain cheddar bagel without the jalapeno. If you're a fan of spice/heat I think you'd probably really enjoy this flavor of bagel.
Taste: 8/10
Cost: 9/10
Nutrition: 4/10
Convenience: 10/10
What's your favorite flavor of bagel from Costco?