Ready to drink premium margarita available at Costco!
Please note that this review was not paid for or sponsored by any third party. The opinions in this review are strictly my own. I am not affiliated with Costco or any of its suppliers. I am just a fan of the company. I write these honest reviews to help my fellow shoppers.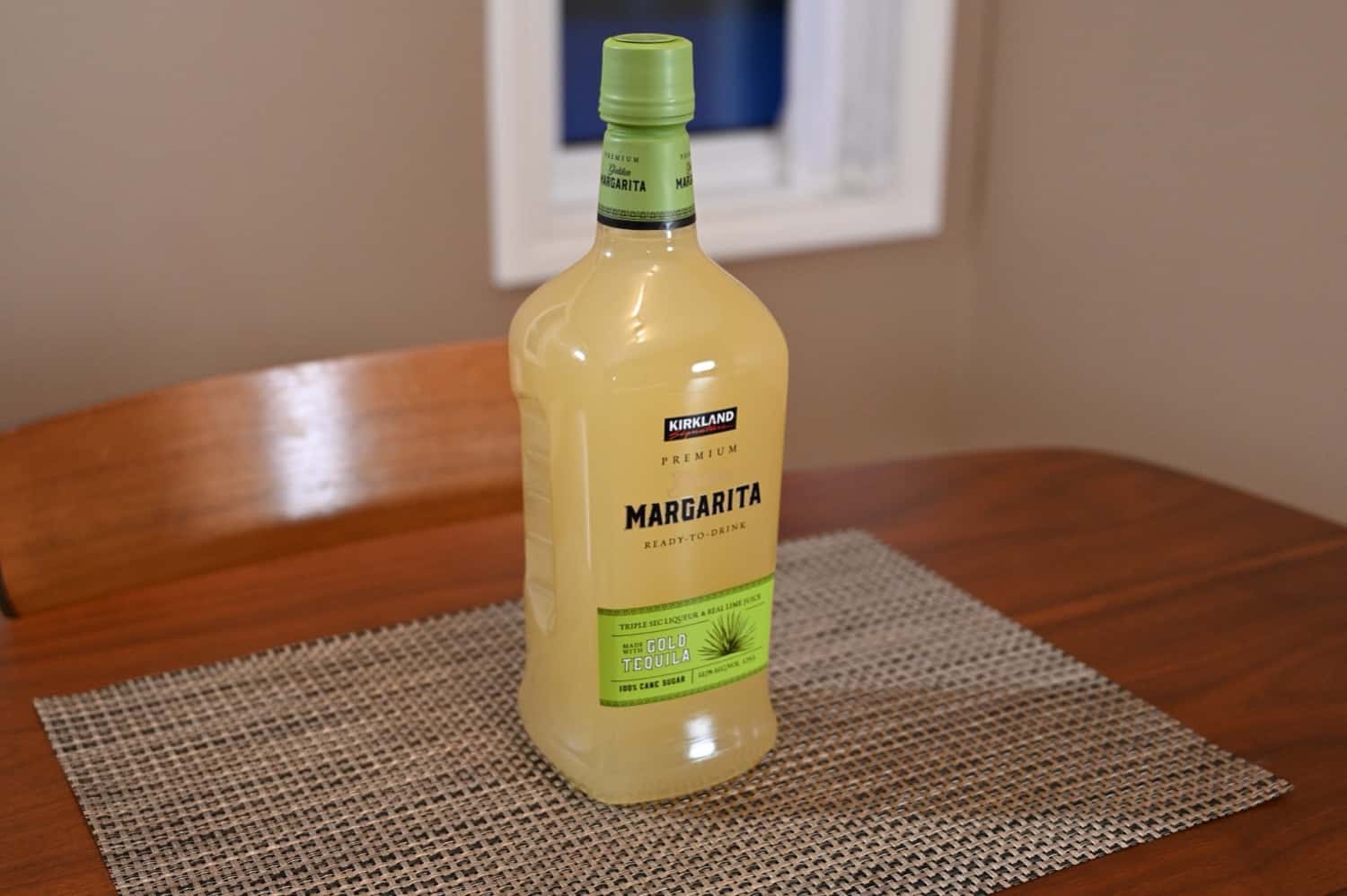 It's Friday so I thought we'd kick off the weekend by discussing margaritas! Today I'm reviewing the Costco Kirkland Signature Premium Ready to Drink Golden Margarita. If you don't already know, I'm a huge margarita fan and I come by it honestly. My dad makes the most amazing Cadillac margaritas that uses the Costco Kirkland Signature Non Alcohol Lime Margarita Mix; you can find his recipe I posted by clicking here.
The Golden Margarita can be found in the Costco Liquor Store and the item number is 251104.
Taste
Full honestly, I don't love this. There's nothing wrong with it, it's just not my favorite. I don't think I love gold tequila; I prefer silver, specifically the Kirkland Signature one. I like a margarita with a really strong lime flavor and that's less sweet. This wasn't limey enough and was too sweet for me personally. I found I enjoyed this more using it as a base and then adding some other ingredients. After tasting it alone I added Grand Marnier, a splash of tequila and a ton of lime juice. You could also add some jalapenos to make it a bit spicy!
Cost
I paid $21.99 Canadian for the 1.75 liter bottle of Kirkland Signature Premium Margarita.
Convenience
Great for camping, celebrations, barbecues or just to enjoy on your own. The Costco Golden Margarita is fun to use as a base drink to get creative with! You could add some cranberry juice to this with some rosemary, coconut milk and cointreau, pomegranate juice and Pink Whitney Vodka or just drink it as is.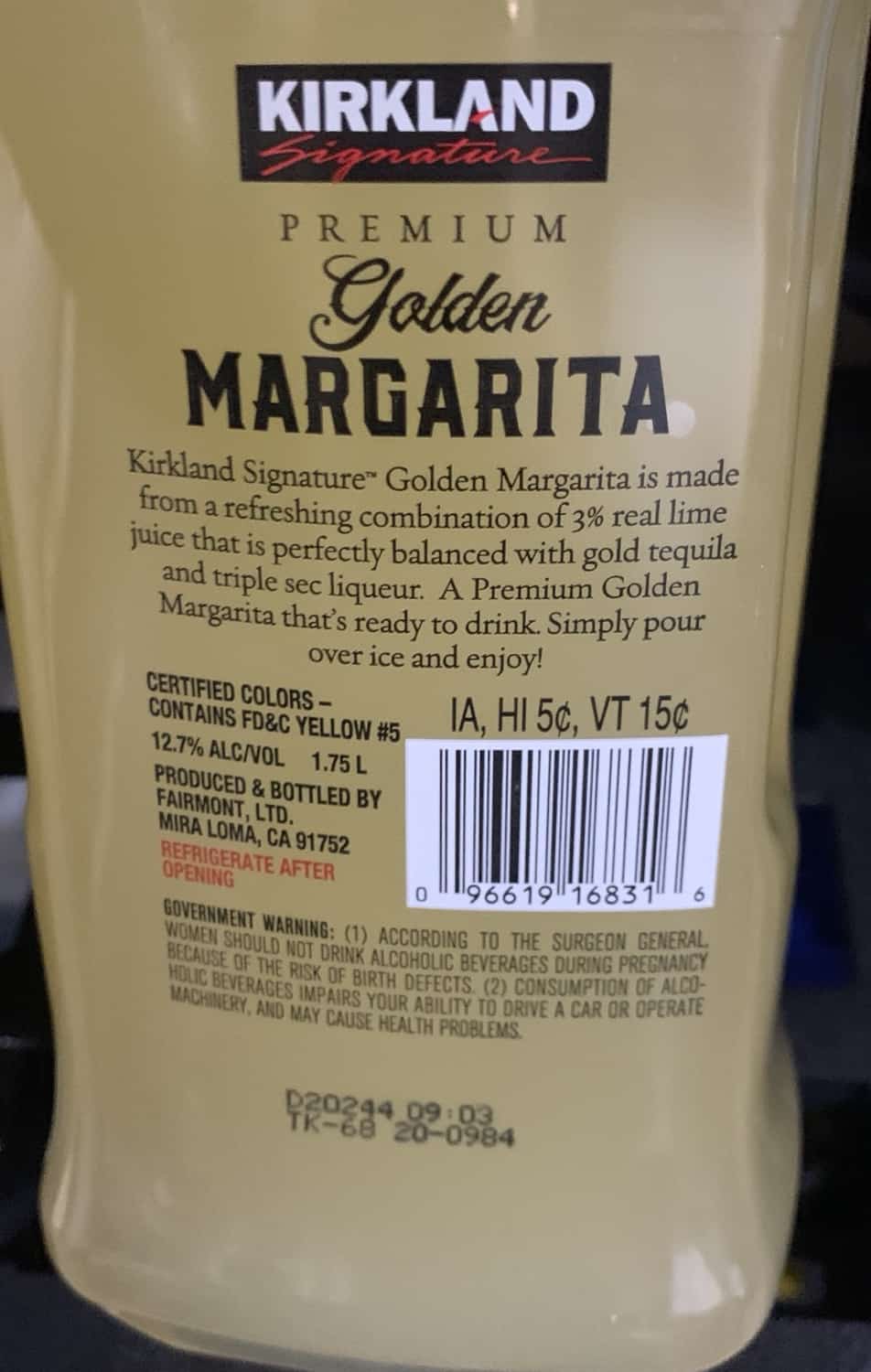 Nutrition
Definitely not healthy for you, I'm sure it's not low in calories or sugar and we'll leave it at that!
I actually bought this because Costco was out of my tried and true Kirkland Signature Classic Lime Margarita Mix. I probably wouldn't buy it again but I will use it up by adding my own ingredients!
Taste: 7.5/10 (I prefer the Non-Alcoholic Lime Margarita Mix)
Cost: 7/10
Convenience: 10/10
Nutrition: 0/10
Leave a comment if this review was helpful and also share what your thoughts are on this product!