Costco shoppers are rushing to buy these tuxedo cake bites but I recommend just buying the tuxedo cake instead!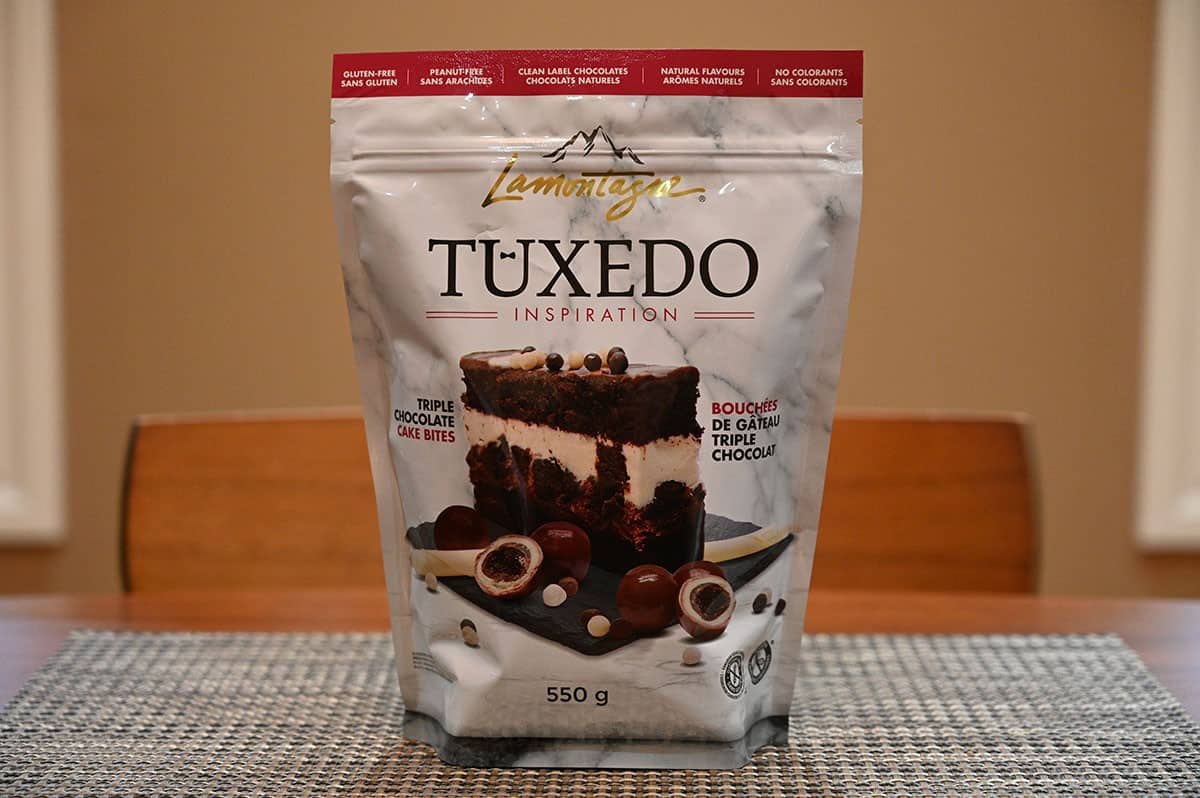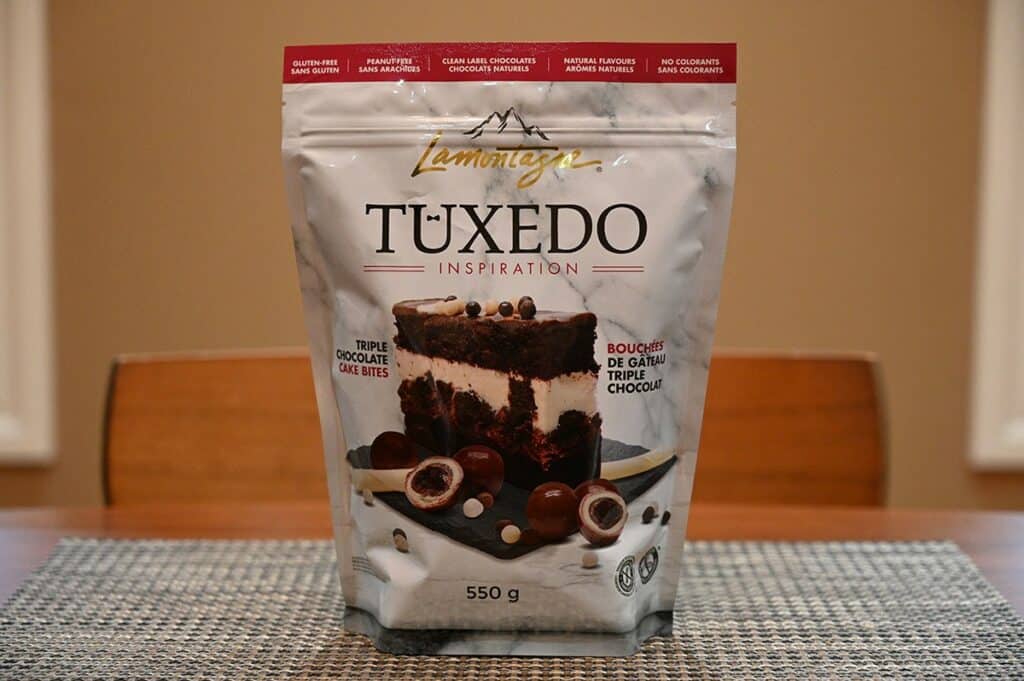 Today I'm reviewing the Costco Lamontagne Tuxedo Cake Bites! I totally love the Kirkland Signature Tuxedo Cake at Costco so I was so excited to try these.
I've reviewed the Lamontagne Milk Chocolate Pistachios as well as the Lamontagne Caffe Latte Almonds. I enjoyed both of those so thought these tuxedo cake bites would be delicious.
My all-time favorite chocolate from Costco are the Kirkland Signature Macadamia Clusters. Seriously you need to buy the macadamia clusters if you find them, they're usually available at Costco around Christmas.
You can find these tuxedo cake bites in the snack section near all the other chocolates, the item number is 1431447.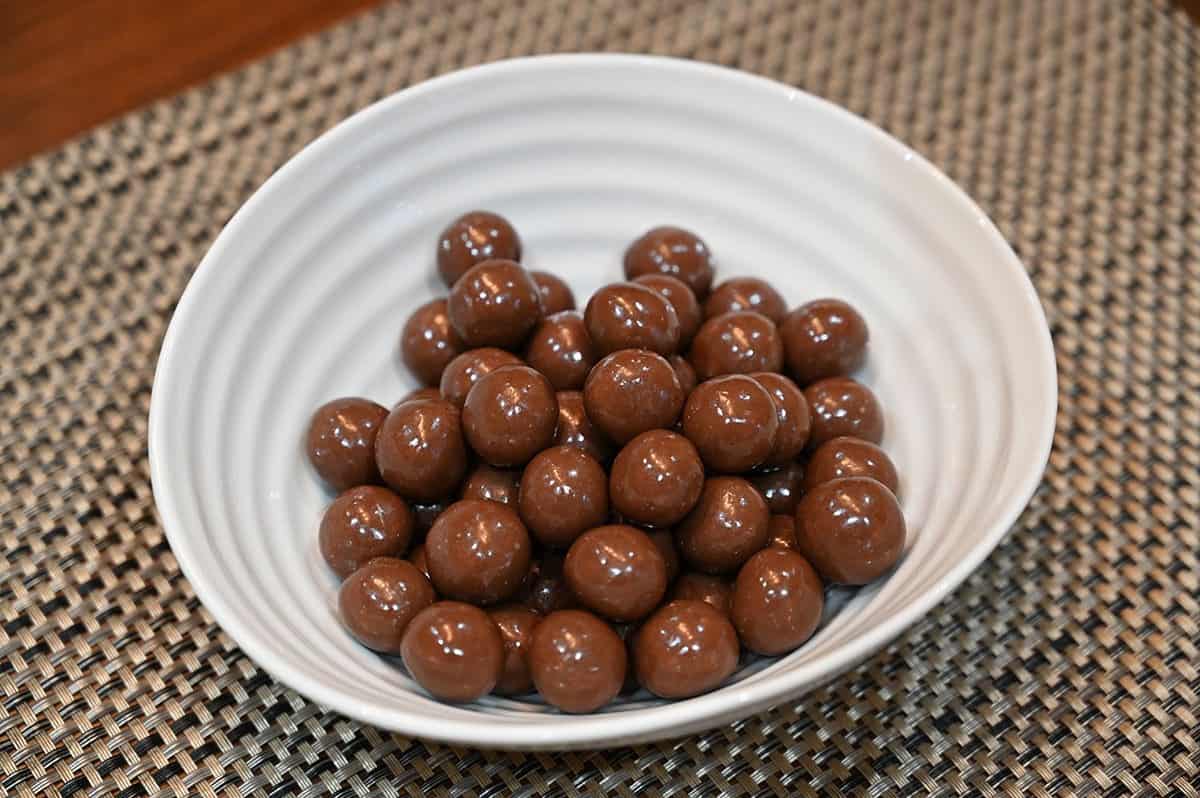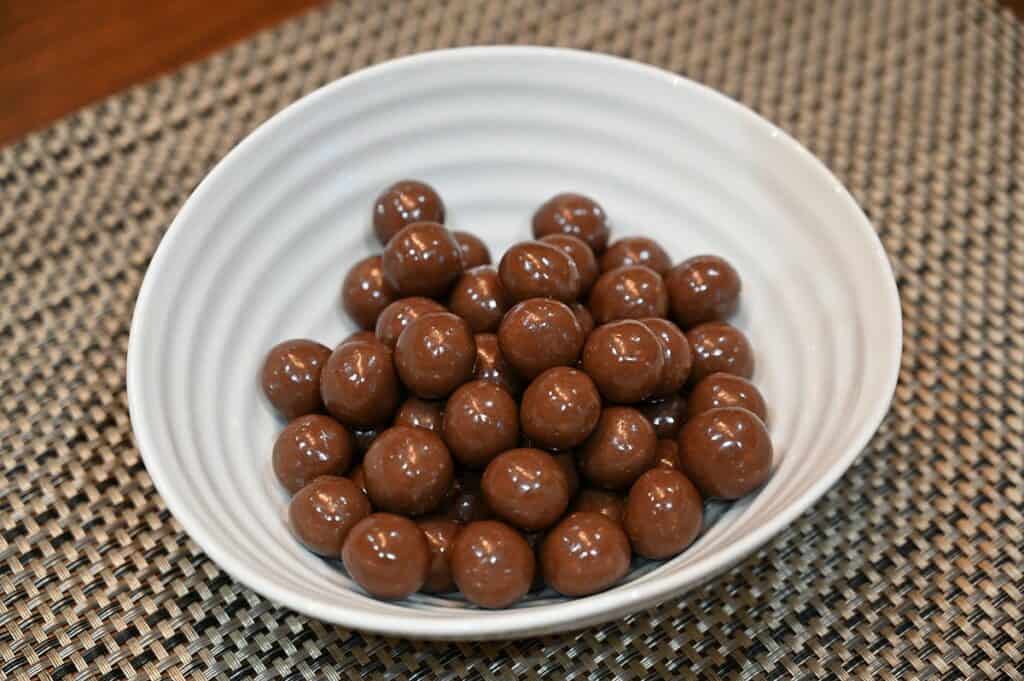 Taste
I'm disappointed by these Lamontagne Tuxedo Cake Bites from Costco. I thought they might have a soft brownie center covered in a crunchy chocolate shell. Instead, these have a crunchy cookie center with a hard milk chocolate shell.
Surrounding the cookie center is dark chocolate and white chocolate.
The tuxedo cake bites are too sweet. They remind me of a Maltesers or Whoppers but instead of a malted milk center they have a hard and large chocolate cookie center. The flavor is slightly reminiscent of the tuxedo cake from Costco but the amount of sweetness is overpowering.
The milk chocolate on the outside doesn't taste like high quality chocolate and is artificial tasting. The the overall texture of the Costco tuxedo cake bites is too dry and crunchy. A moist, soft brownie center like a cake pop would make these so much better.
I tried one and didn't have the urge to eat anymore, they're just not as amazing as I wanted them to be.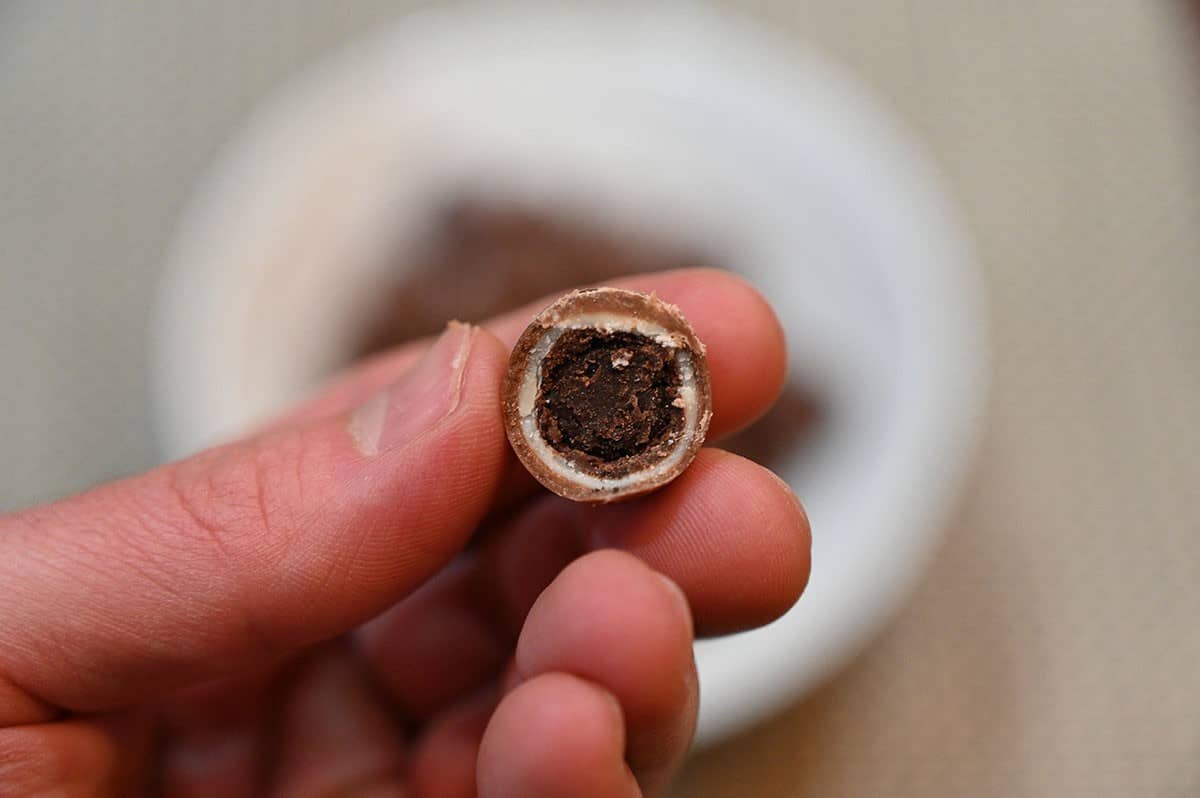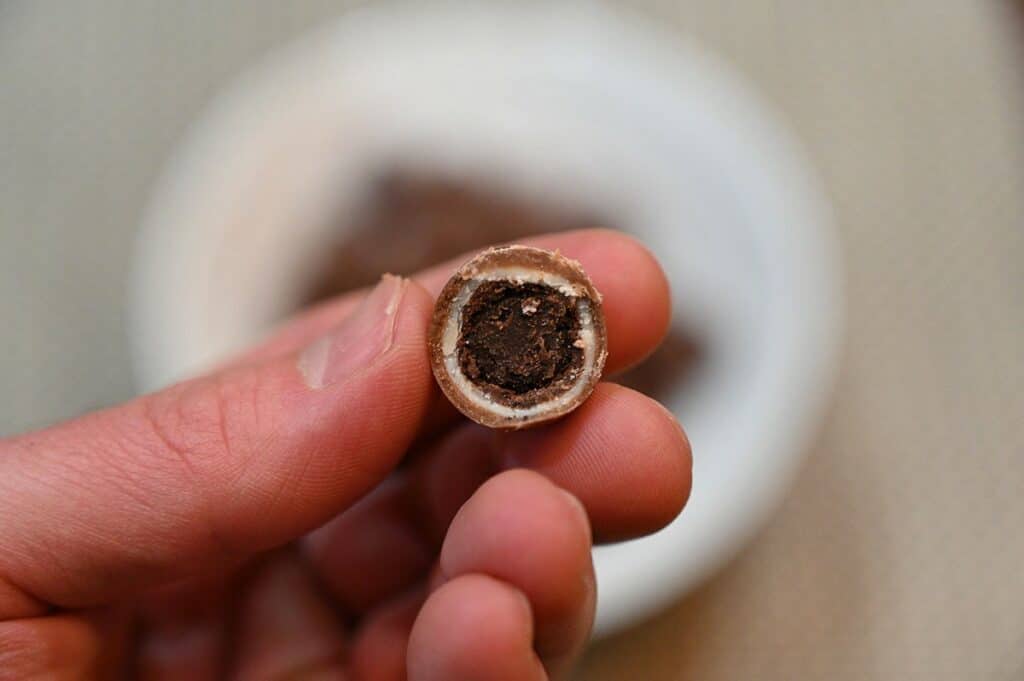 Cost
I paid $8.49 Canadian for the 550 gram bag of cake bites. I think this is reasonable and I'm glad I didn't pay more for them.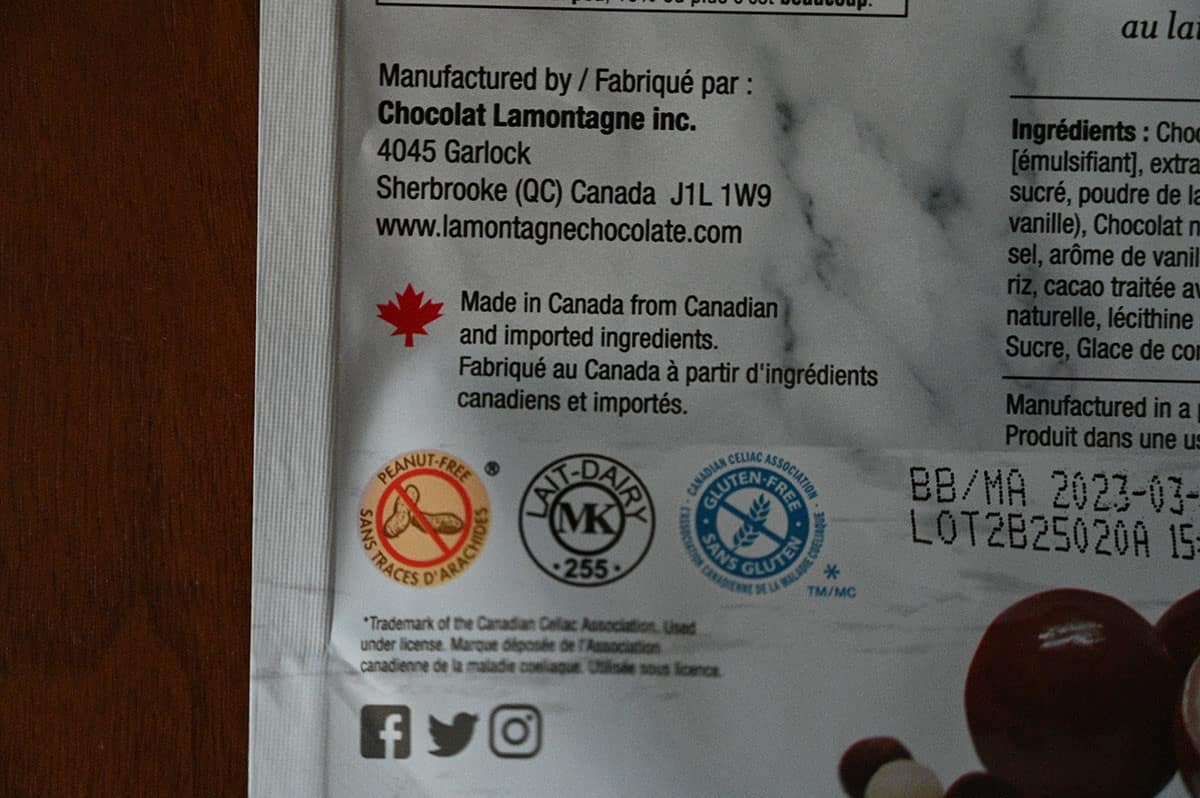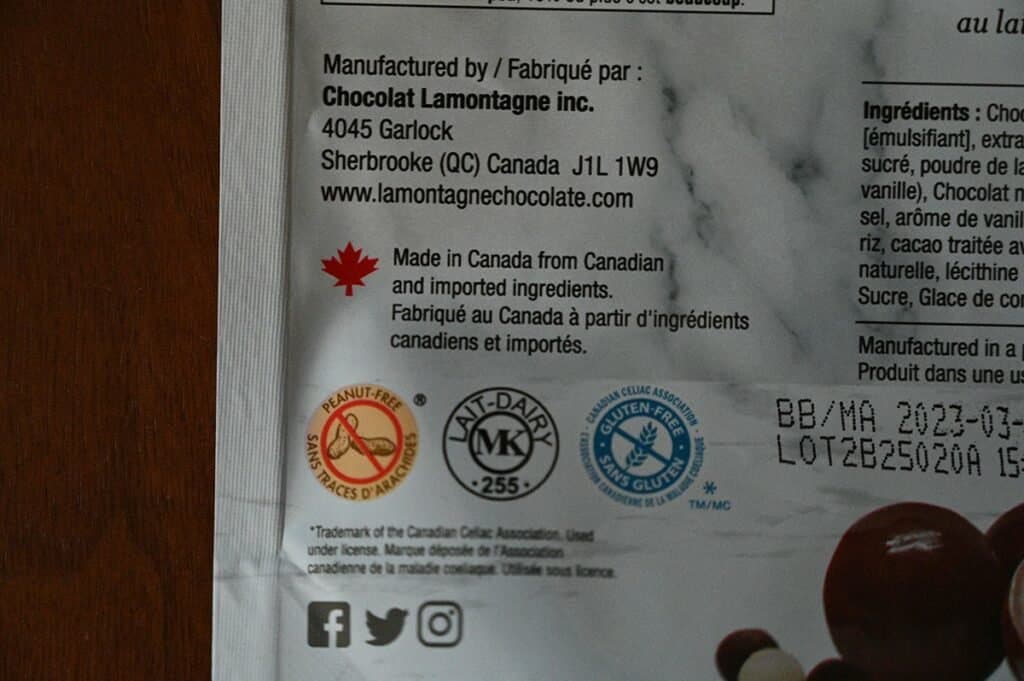 Convenience
The best before date on the tuxedo cake bites is a year and six months from the date we purchased the cake bites. The bag is resealable which I appreciate so your tuxedo cake bite chocolates stay fresh!
I think the tuxedo cake bites would make a fun gift to give to the tuxedo cake lover in your life, I just wish they tasted a bit better!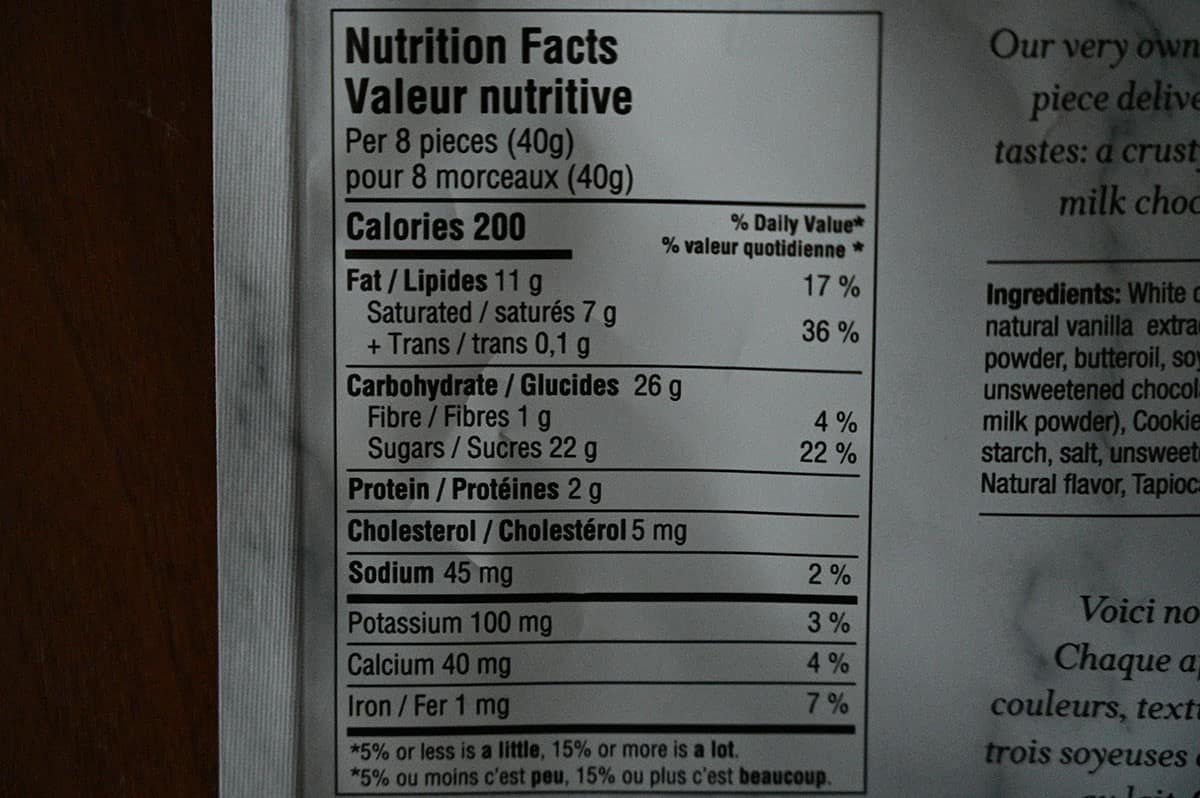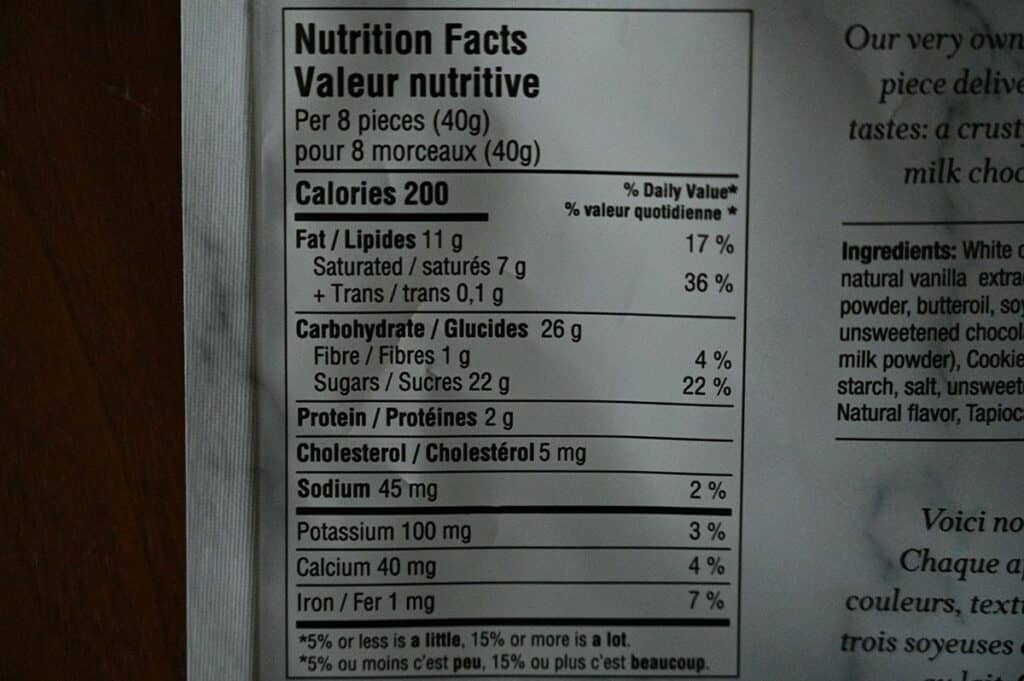 Nutrition
Calories
Of course these aren't healthy! Eight pieces is 200 calories, 11 grams of fat, 26 grams of carbohydrates, one gram of fibre, 22 grams of sugar, two grams of protein and 45 mg of sodium. They chocolates are pretty large so eight being 200 calories and 22 grams of sugar sounds about right.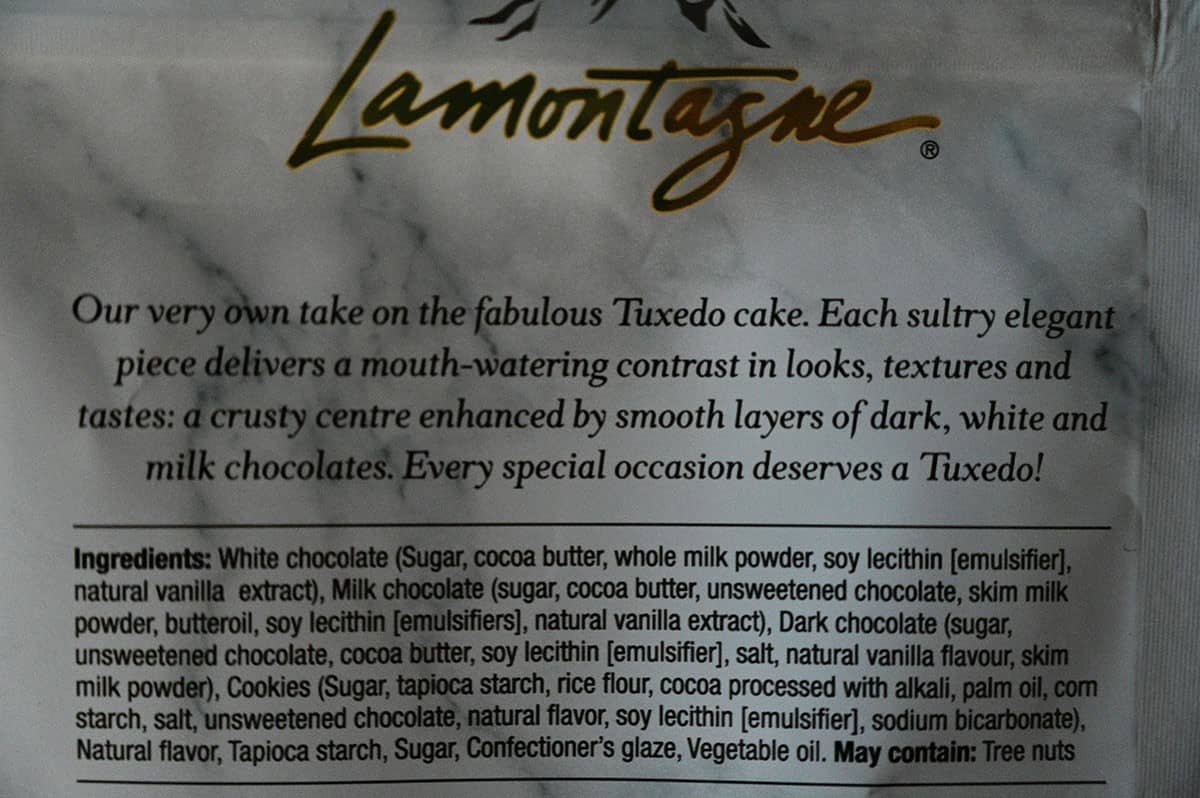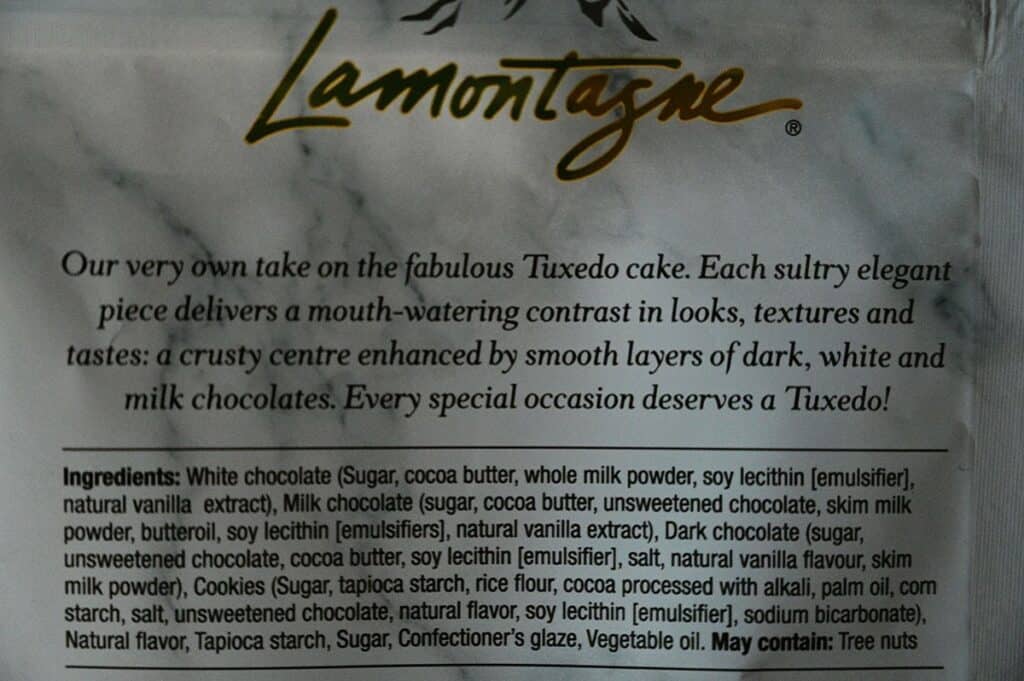 Ingredients
If you're celiac or following a gluten-free diet, good news! The Costco Lamontagne Tuxedo Cake Bites are gluten-free! These being gluten-free was really surprising to me because of the cookie center. They're not nut free and of course have a long list of unhealthy ingredients like sugar and palm oil.
Scoring
Taste: 6/10
Cost: 8/10
Convenience: 10/10
Nutrition: 0/10
Overall
Walk on by!
These aren't bad tasting, just not great or worth the calories in my opinion!
Have you tried these? What did you think?
---
Please note that this review was not paid for or sponsored by any third party. This product was purchased by Costcuisine for the purpose of producing this review. The opinions in this review are strictly those of Costcuisine. Costcuisine is not affiliated with Costco or any of its suppliers. In the event that Costcuisine receives compensation for a post from the manufacturer of a product or some other third party, the arrangement will be clearly disclosed (including where the manufacturer of a product provides Costcuisine with a free sample of the product).