Costco carries ground bison – an interesting alternative to ground beef!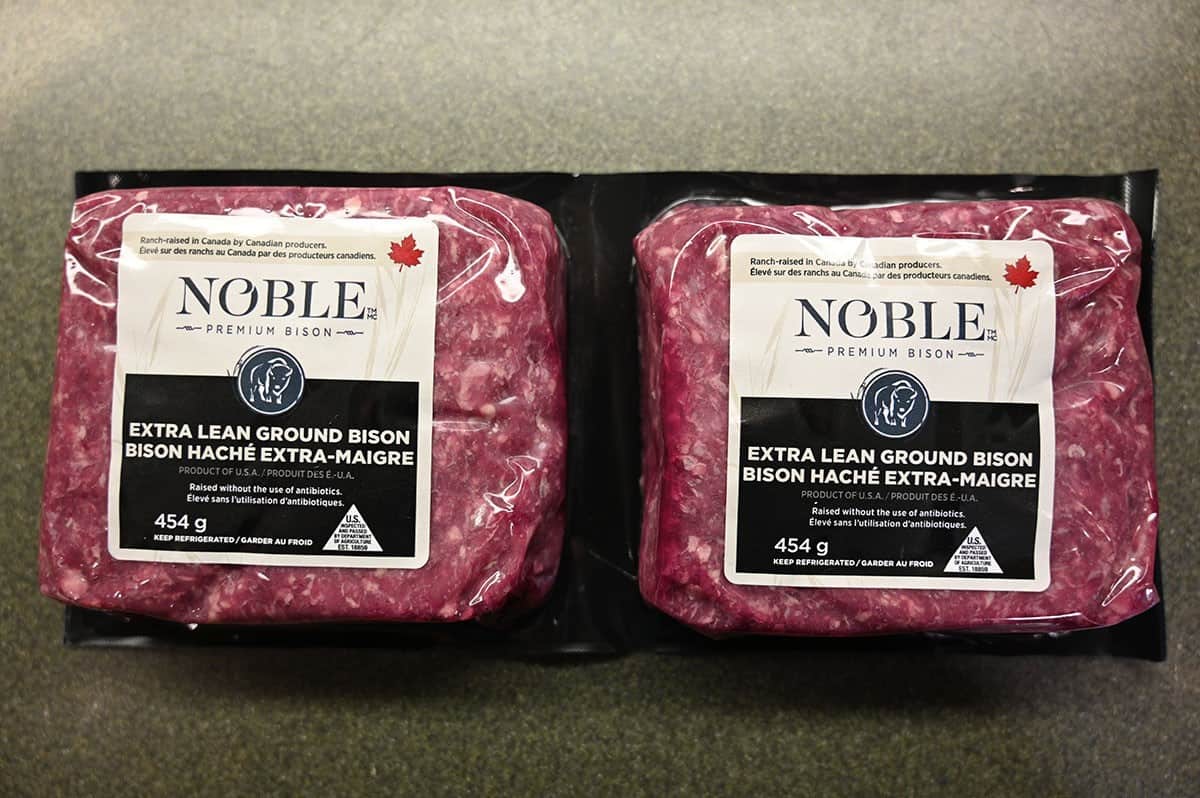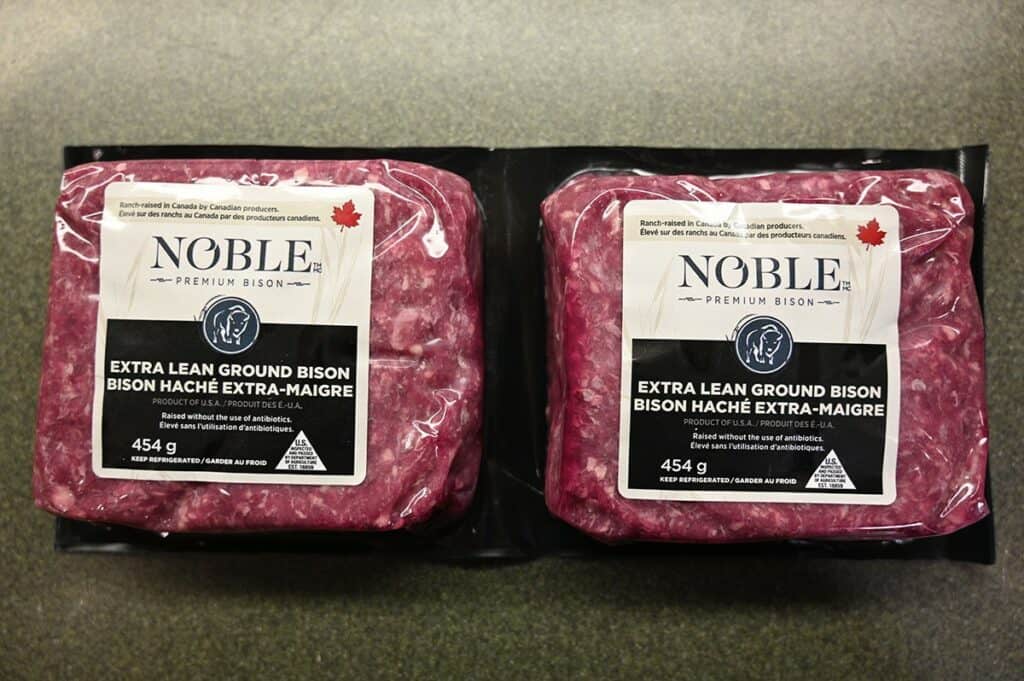 We don't eat ground beef that often in our house but usually have a bit of stockpile of it in our freezer to use to make pasta sauce. When I was at Costco last I noticed they had extra lean ground bison and I've heard it's a healthier alternative to beef so I picked it up to try.
I always buy my meat from Costco, like the Costco Kirkland Signature Ground Turkey and the Costco Kirkland Signature Boneless Chicken Breasts, Costco Kirkland Signature Spiral Sliced Ham and Costco Kirkland Signature Sirloin Beef Burgers.
Location in Store
You can find the bison in the refrigerated fresh meat section at Costco. The item number is 91874.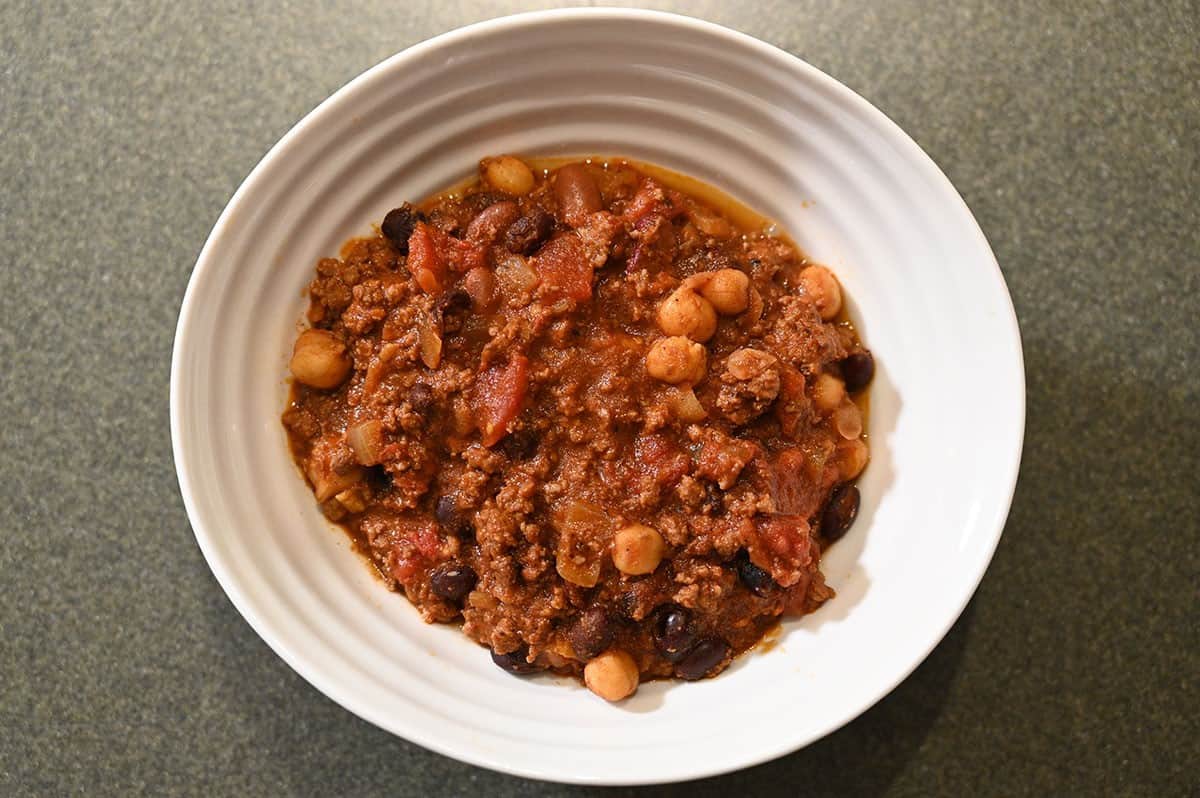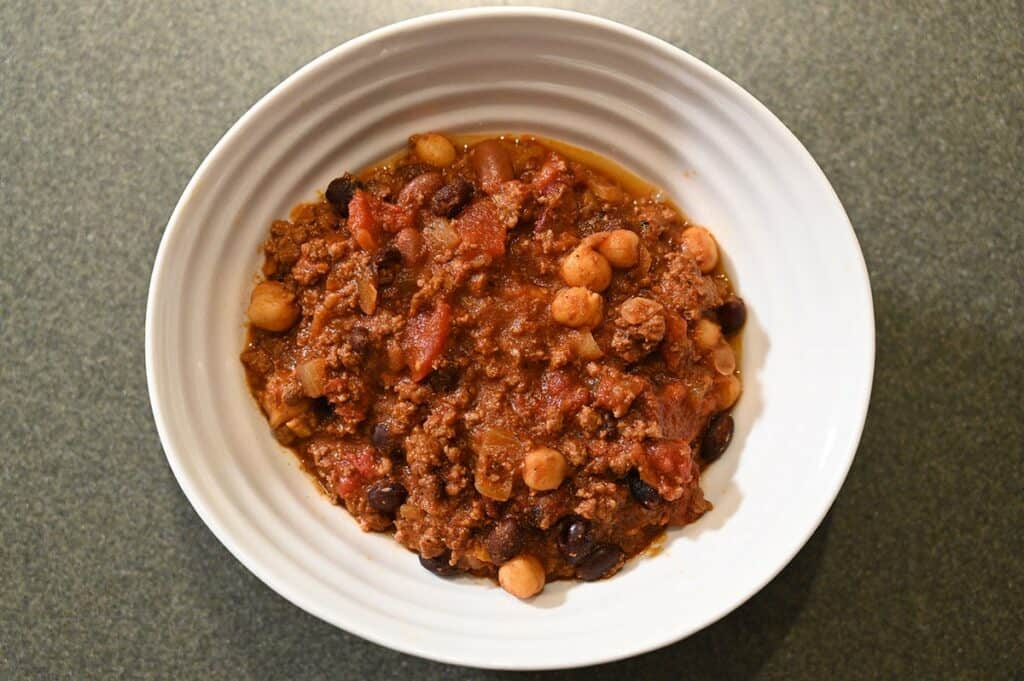 Taste
I thought the Costco ground bison would taste a bit gamey but it's delicious! No gamey flavor at all.
The flavor isn't as strong as ground beef, probably because it's leaner and there's less fat. There's a slight sweetness to the flavor of the ground bison but not a sugary sweetness. It also was really lean and the texture is a bit coarser than ground beef.
I used the ground bison to make a chili and once it was turned into chili you couldn't tell whether it was bison or ground beef!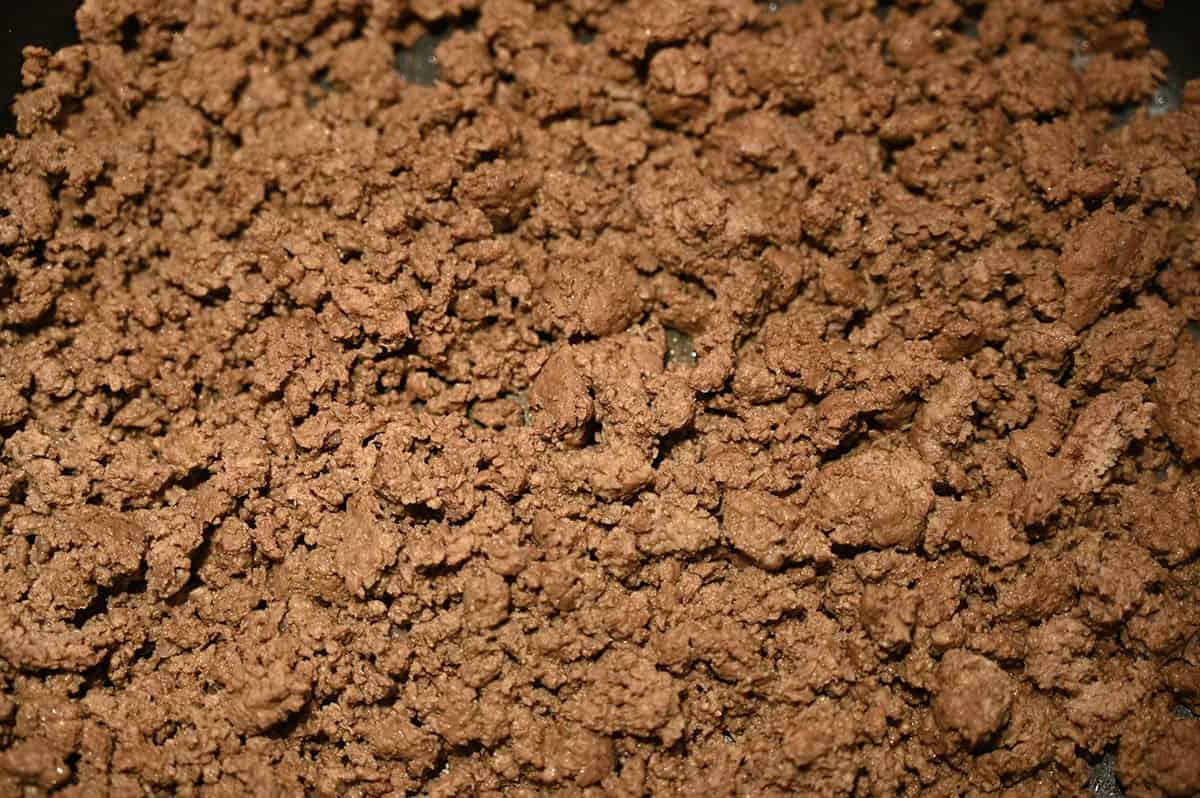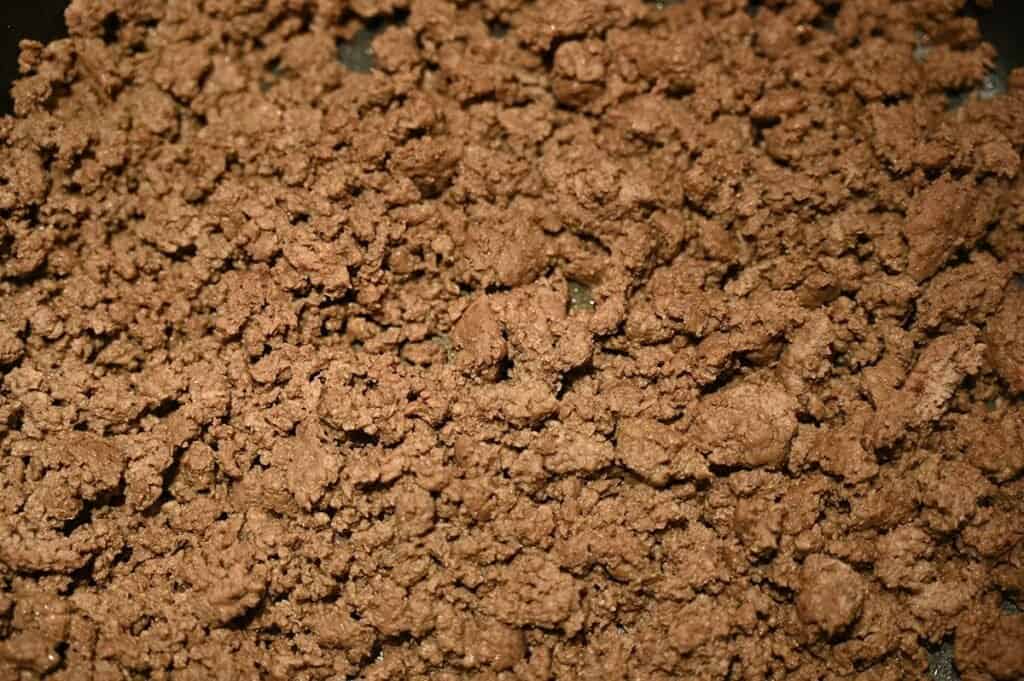 Cost
I paid $19.99 Canadian for a two pound pack. There are two separate 454 gram packs or 1 lb packs.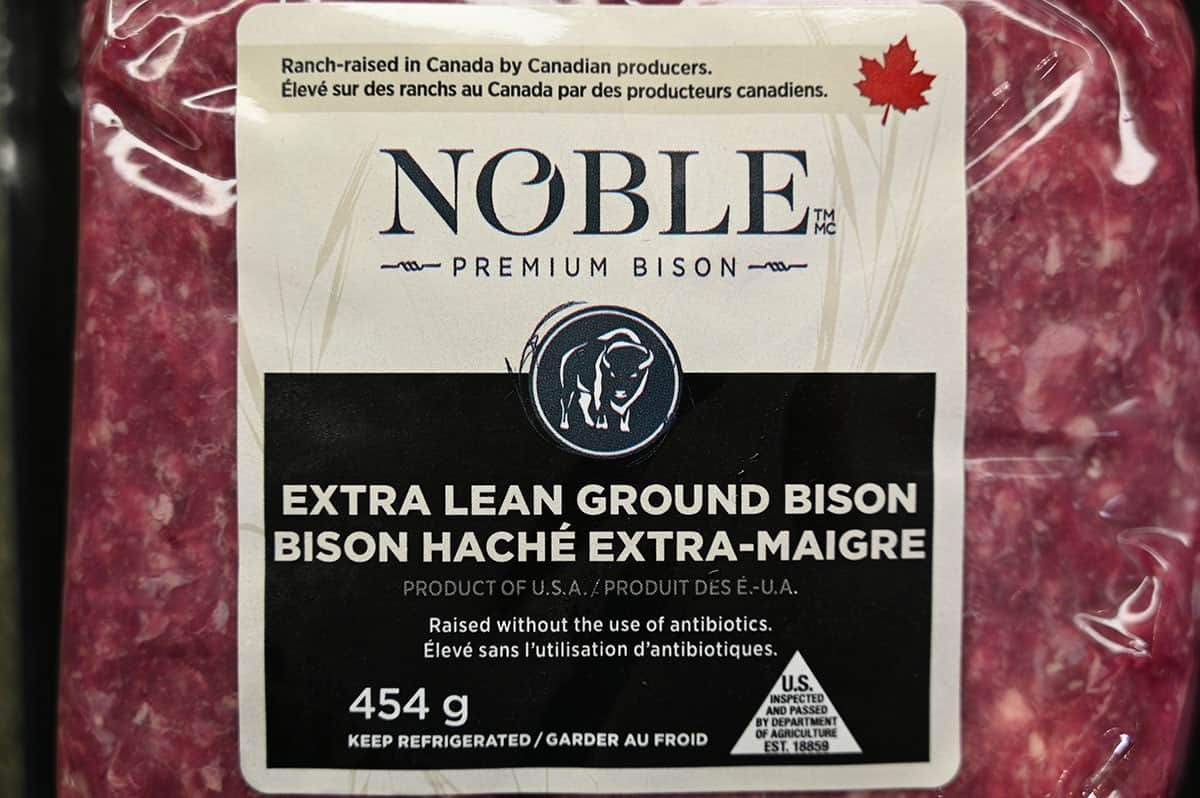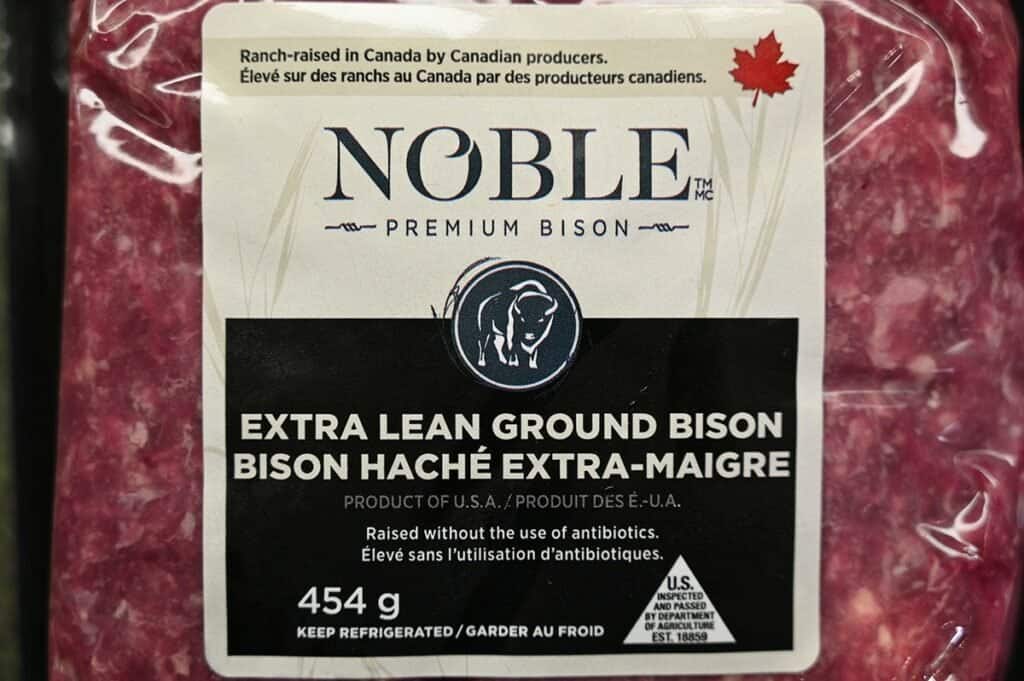 Convenience
I recommend using the bison right away or freezing it. We weren't eating it the night we bought it so I put it directly in the freezer and thawed a pack in my fridge when I was making my chili.
One thing I liked about the bison is there was far less fat than ground beef to drain! It also didn't splatter anywhere on my oven. There are a ton of different ways to use bison. To make burgers, chili, pasta dishes or tacos.
You can pretty much substitute bison for ground beef in any recipe. However, you might want to make adjustments to your recipe for the lower fat content.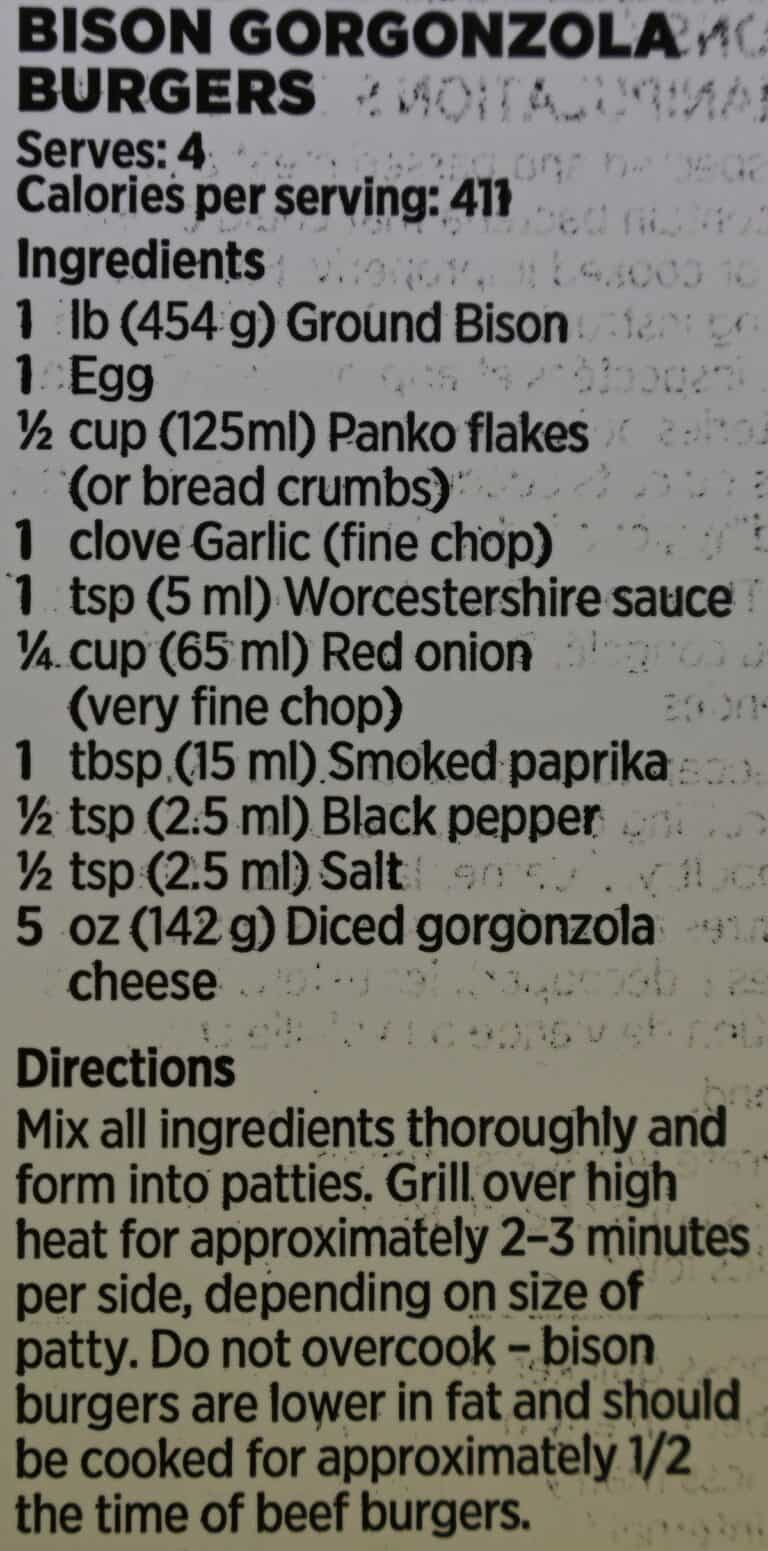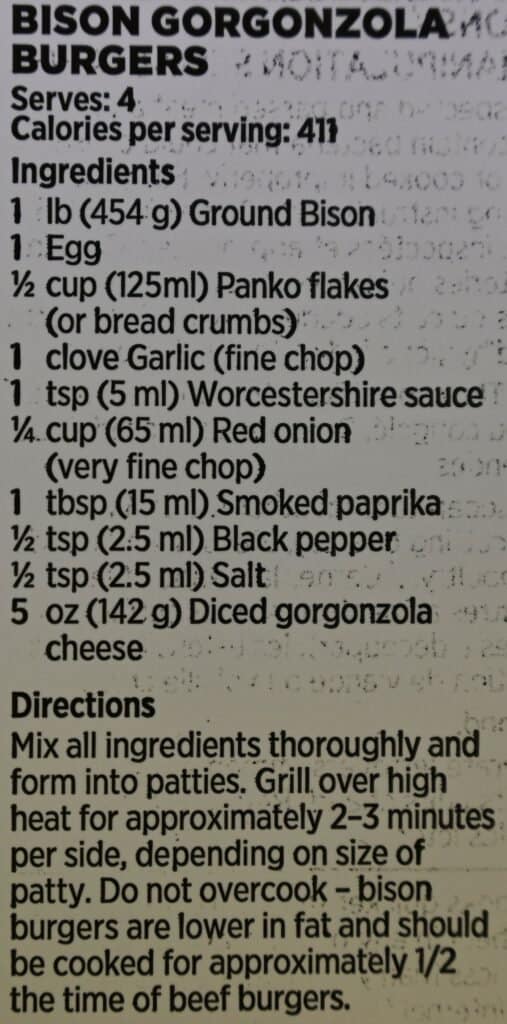 Nutrition
Calories
112 grams or 1/2 of a cup of bison is 180 calories, 10 grams of fat, 60 mg of sodium, zero grams of carbohydrates, zero grams of fibre and sugar and 23 grams of protein!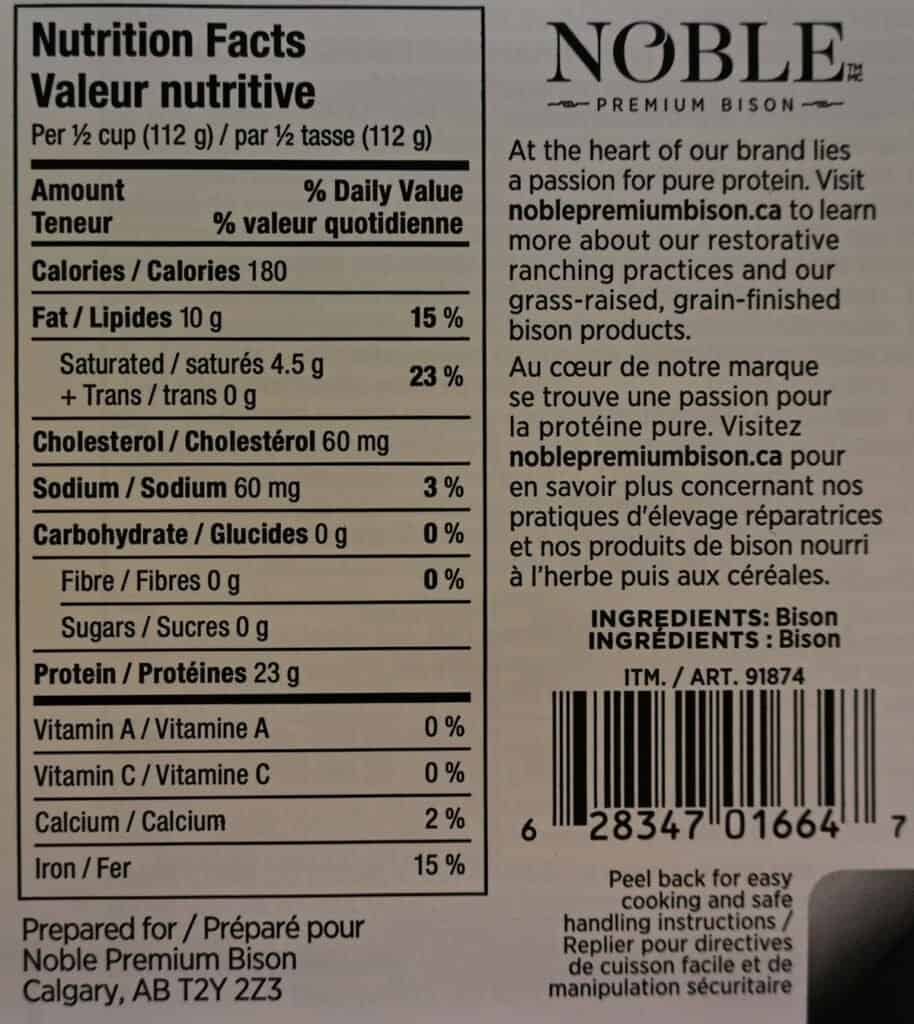 Ingredients
The Costco ground bison is a product of the USA and is raised without the use of antibiotics. The only ingredient is extra lean ground bison but an interesting thing I noticed on the package is that the bison is grass-raised and grain-finished. So it's not 100% completely grass fed. Bison has less calories and fat than ground beef and is an amazing source of iron.
Scoring
Taste: 8/10
Cost: 6/10
Convenience: 2/10 (have to turn it into something)
Nutrition: 8/10
Overall
Give it a try!
I like this alternative to ground beef, it was nice to try but it's a little bit on the expensive side so we won't buy it too often!
Have you tried ground bison? Do you like it? Why or why not?
---
Please note that this review was not paid for or sponsored by any third party. This product was purchased by Costcuisine for the purpose of producing this review. The opinions in this review are strictly those of Costcuisine. Costcuisine is not affiliated with Costco or any of its suppliers. In the event that Costcuisine receives compensation for a post from the manufacturer of a product or some other third party, the arrangement will be clearly disclosed (including where the manufacturer of a product provides Costcuisine with a free sample of the product).