Costco has quite a few frozen party appetizers to choose from. There are actually multiple shrimp options to choose from! Are these Costco Olivia Marinated Butterfly Shrimp worth picking up over some of the other choices?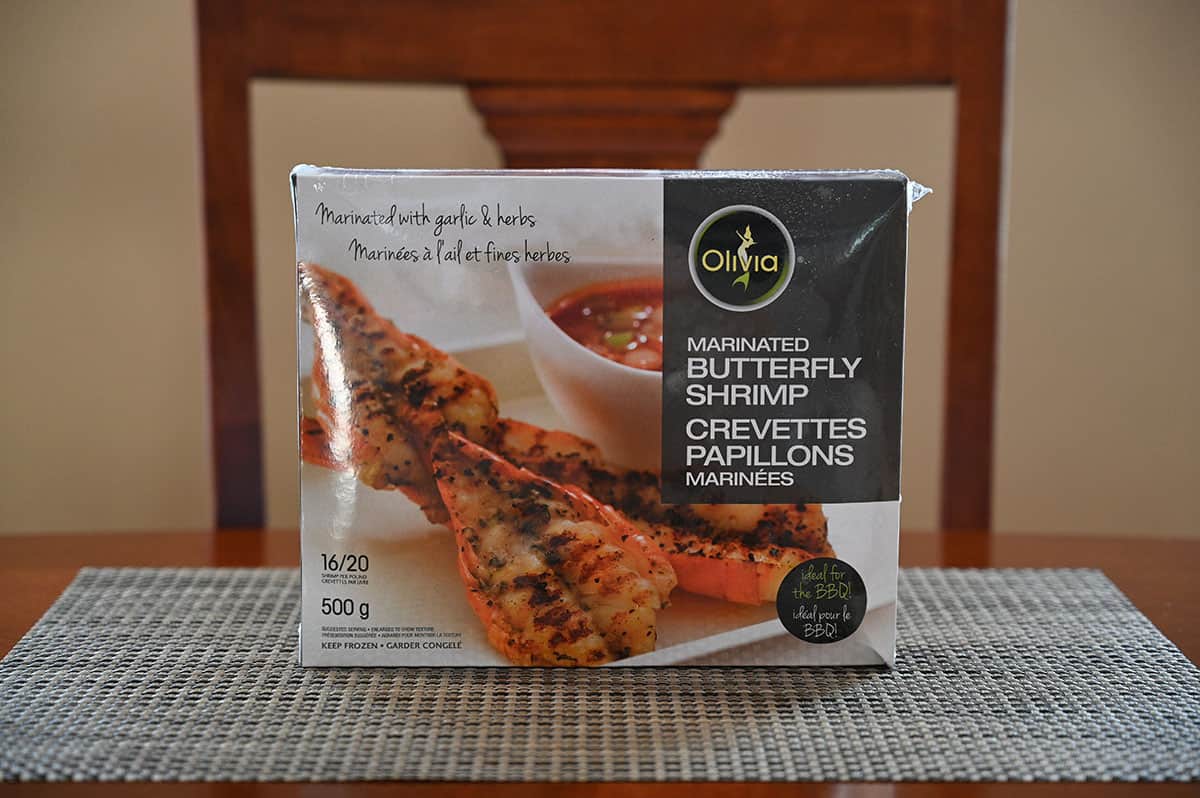 There's no denying that Costco has a ton of frozen appetizers. I've reviewed quite a few and have enjoyed many! One product I've seen at Costco for a long time but haven't tried are the Olivia Marinated Butterfly Shrimp. Sean isn't the biggest fan of shrimp, but I really enjoy them so we bought these!
Other shrimp appetizers from Costco are the Kirkland Signature Tempura Shrimp, Kirkland Signature Breaded Panko Shrimp, P.S.I's Grande Gourmet Coconut Shrimp, Authentic Asian Hand Wrapped Shrimp Wonton Soup and the Partini Bacon Wrapped Jalapenos.
Location in Store
You can find these in the freezer aisle at Costco, near all the other frozen appetizers. The item number is 1151330.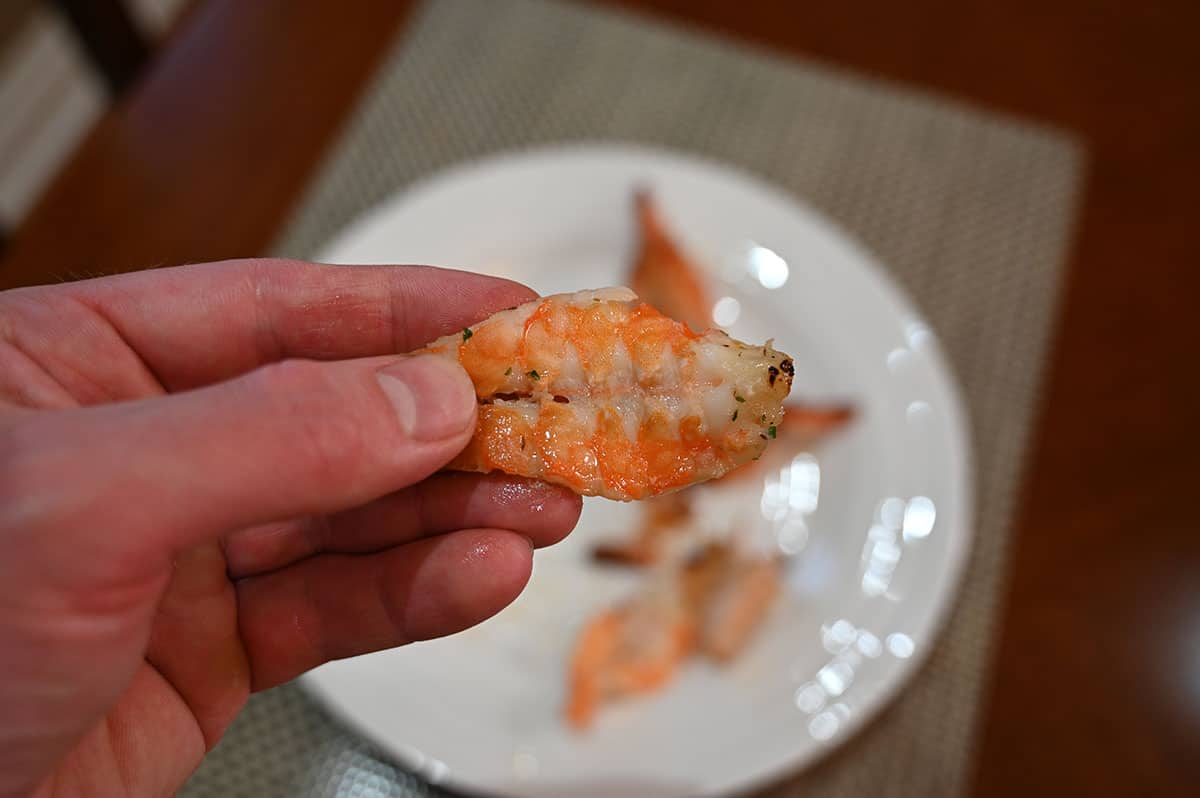 Taste
These marinated shrimp are so aromatic! My house smelled so strongly of garlic when I was baking these. I wasn't sure if I'd enjoy these but I have to say I really like them. They're super oily and garlicky and have a very subtle sweet flavor.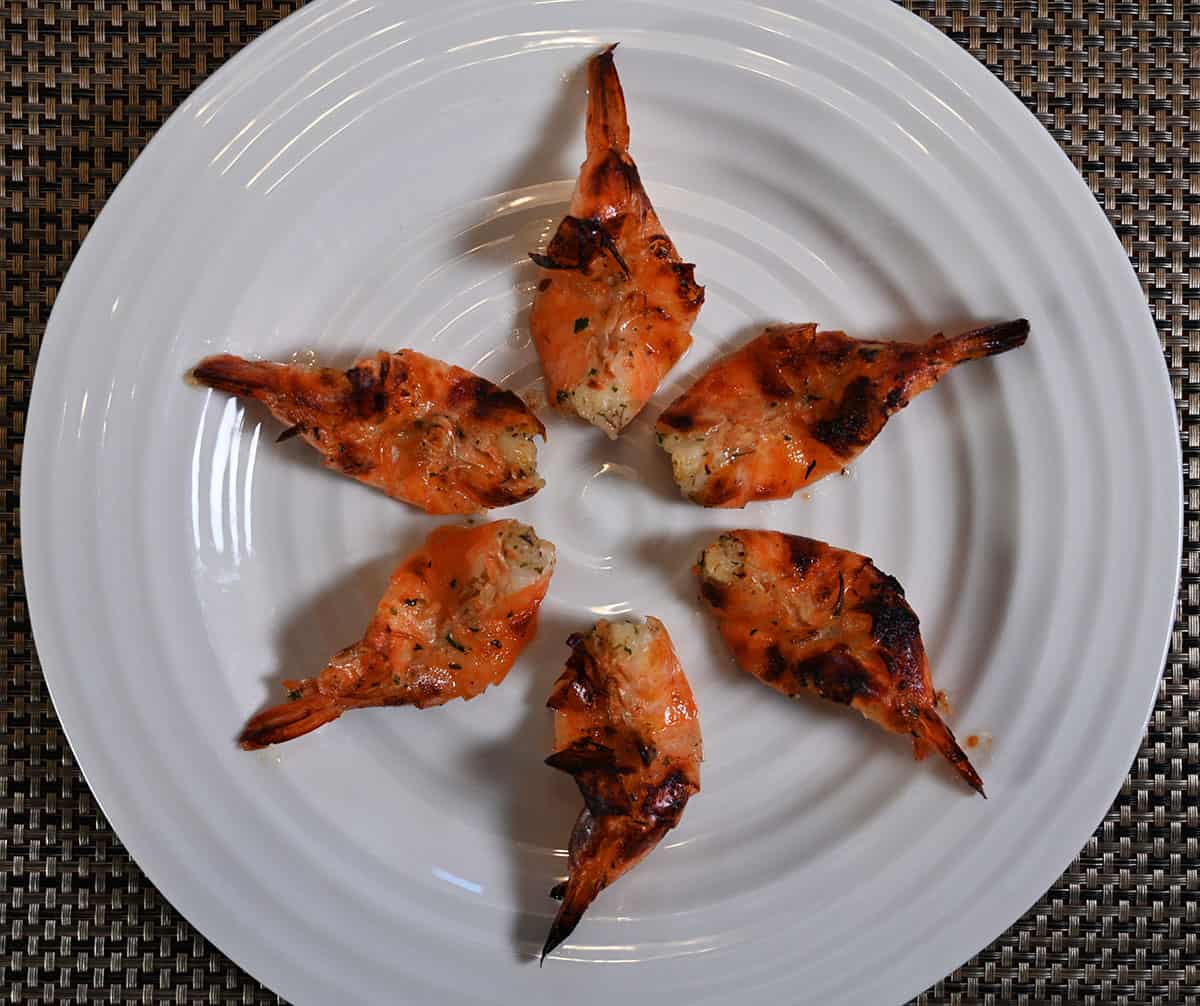 You need to remove the shell off the shrimp before you eat them but it comes off very easily. Sean actually ended up taking a bite of shell because wasn't aware there was a shell on them. The texture of the shrimp is really nice, not mushy and not too hard, just soft and tender.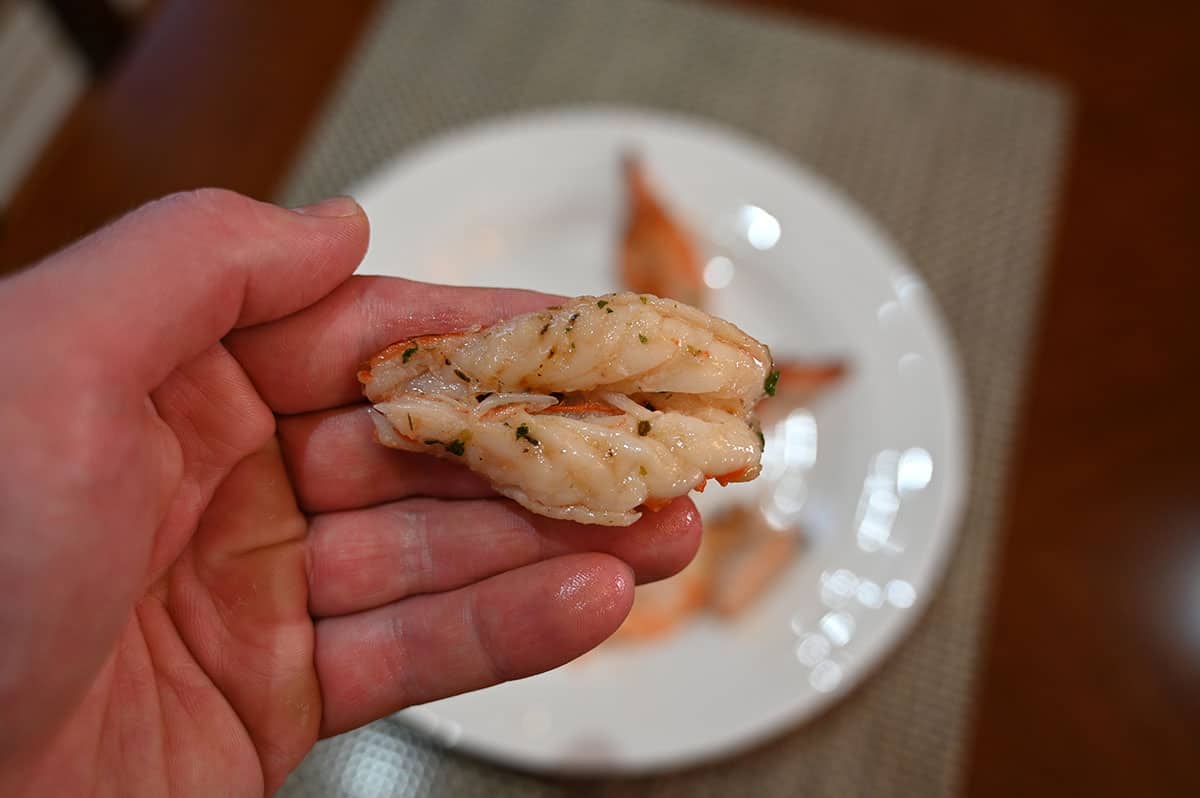 Cost
There were 18 shrimp in my box and I paid $12.99 Canadian, which isn't bad. The shrimp aren't big but they're not super small either. The box states there are 16 to 20 shrimp in each box.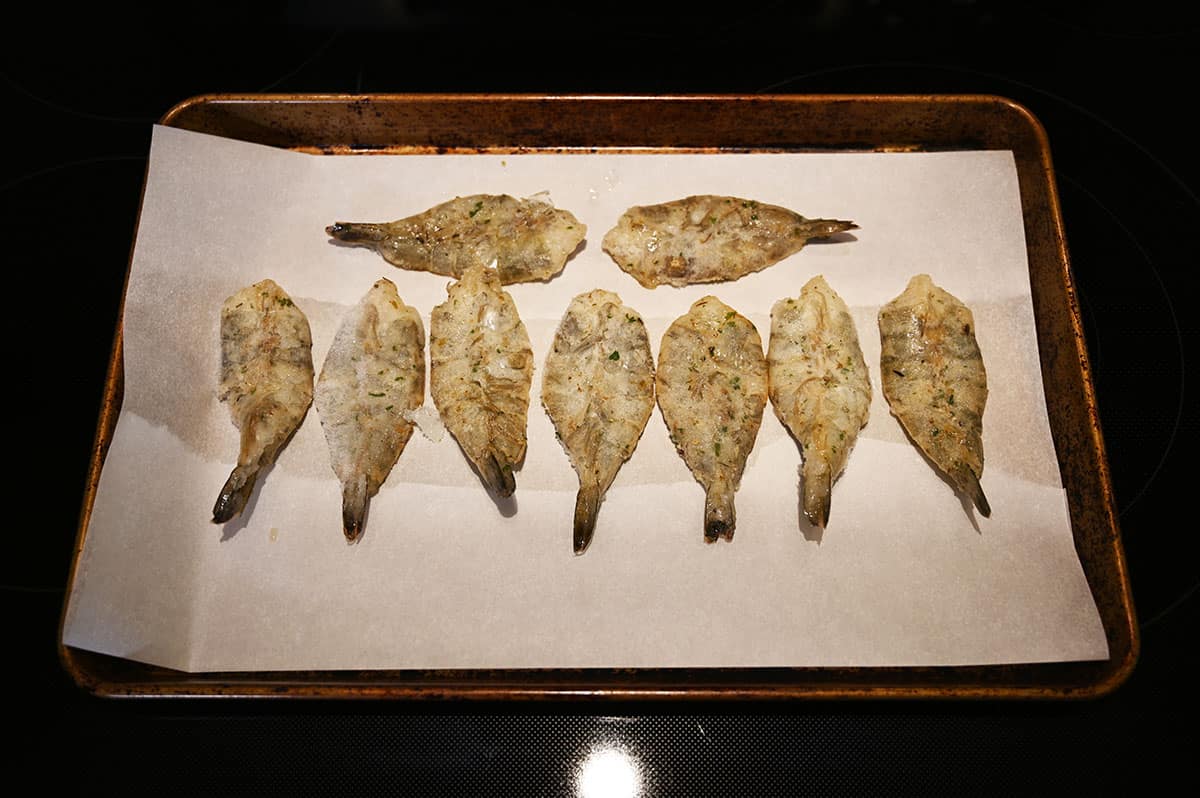 Convenience
The shrimp is raw so it's really important they're fully cooked. There are four different cooking methods on the box. A barbecue, broil, pan-fry and bake method. We baked ours and they turned out great. The shrimp need to be kept frozen until they're being cooked and can be thawed in the fridge beforehand.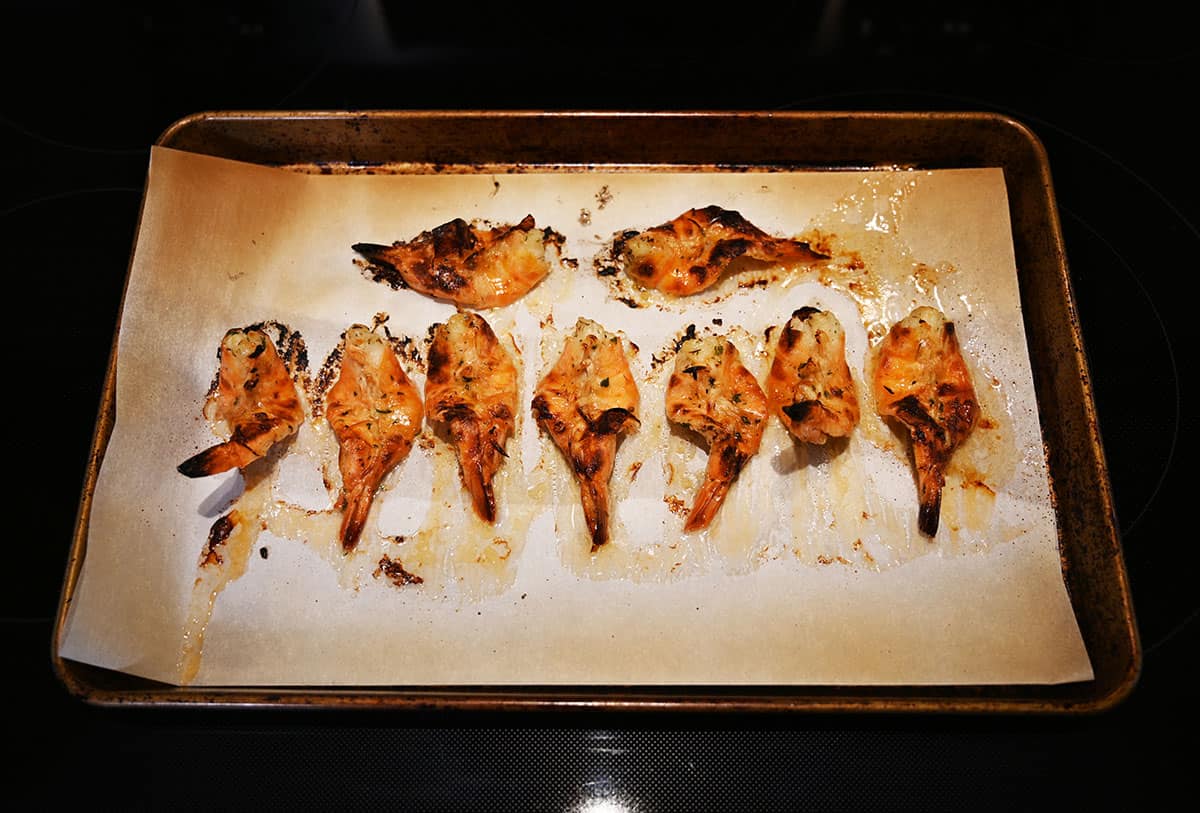 The shrimp comes in a plastic bag inside the box and unfortunately, the bag doesn't reseal. I transferred my uncooked shrimp into a Ziplock freezer bag.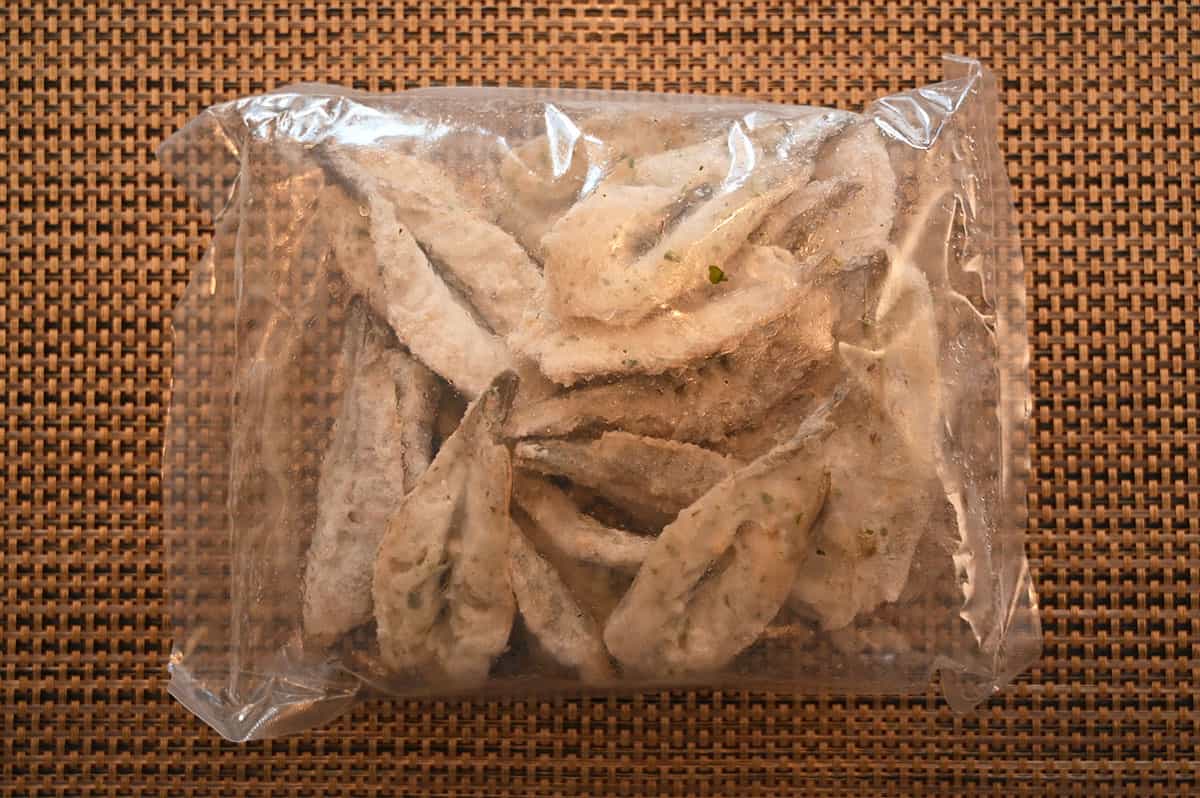 They're done when the internal temperature has reached 72 degrees celsius or 160 degrees Fahrenheit.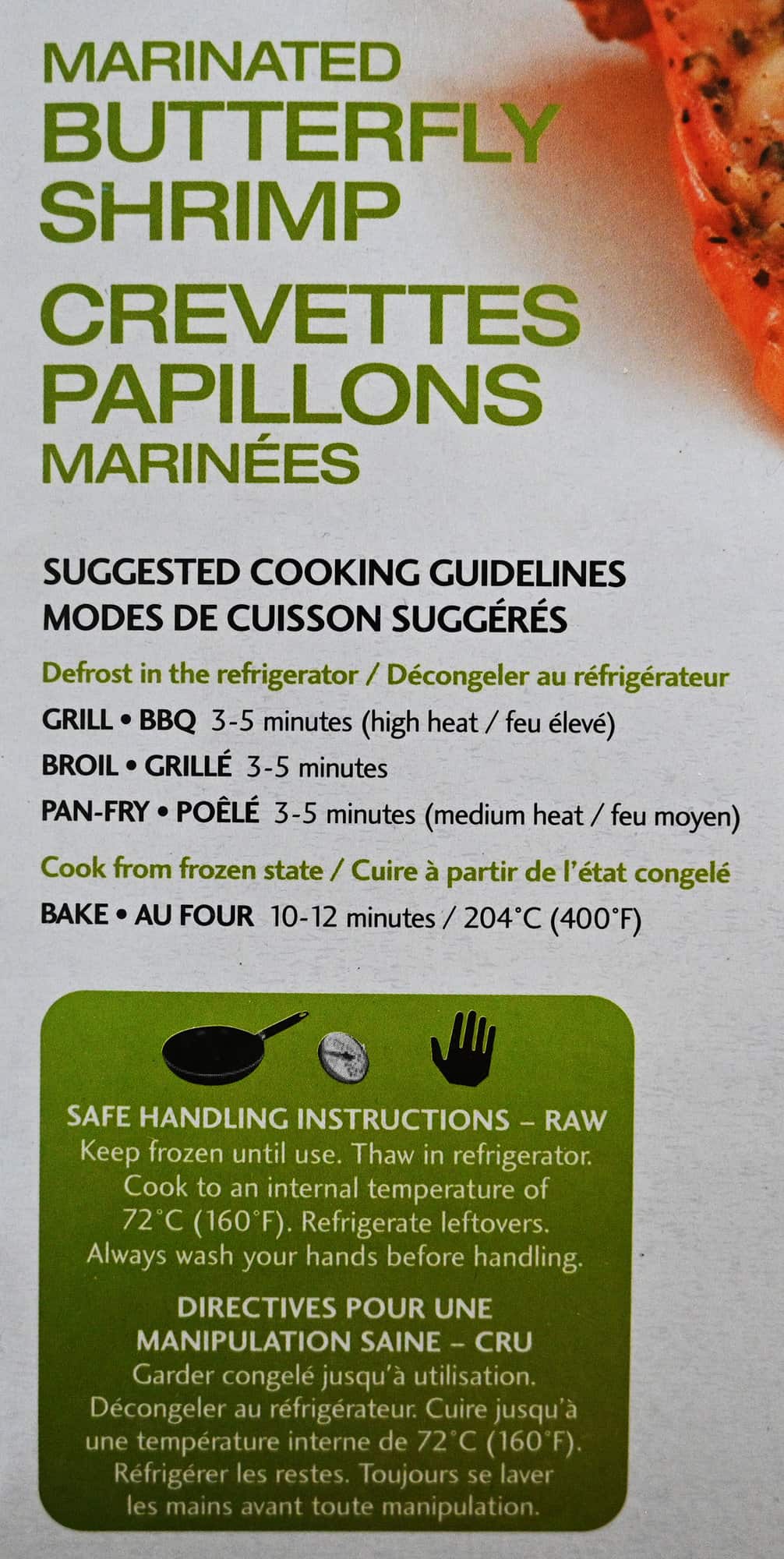 The shrimp have a best-before date of about two years from the date they were produced and are a product of Vietnam. I like these as an appetizer but could also see them as a side with steak or even as your main with some rice and vegetables on the side.
Nutrition
Calories
Around three or four shrimp (a 100 gram portion) contains 120 calories, five grams of fat, 650 milligrams of sodium, four grams of carbohydrates, one gram of fibre, three grams of sugar and 15 grams of protein. The sodium is high but I like how much protein there is for not that many calories or fat!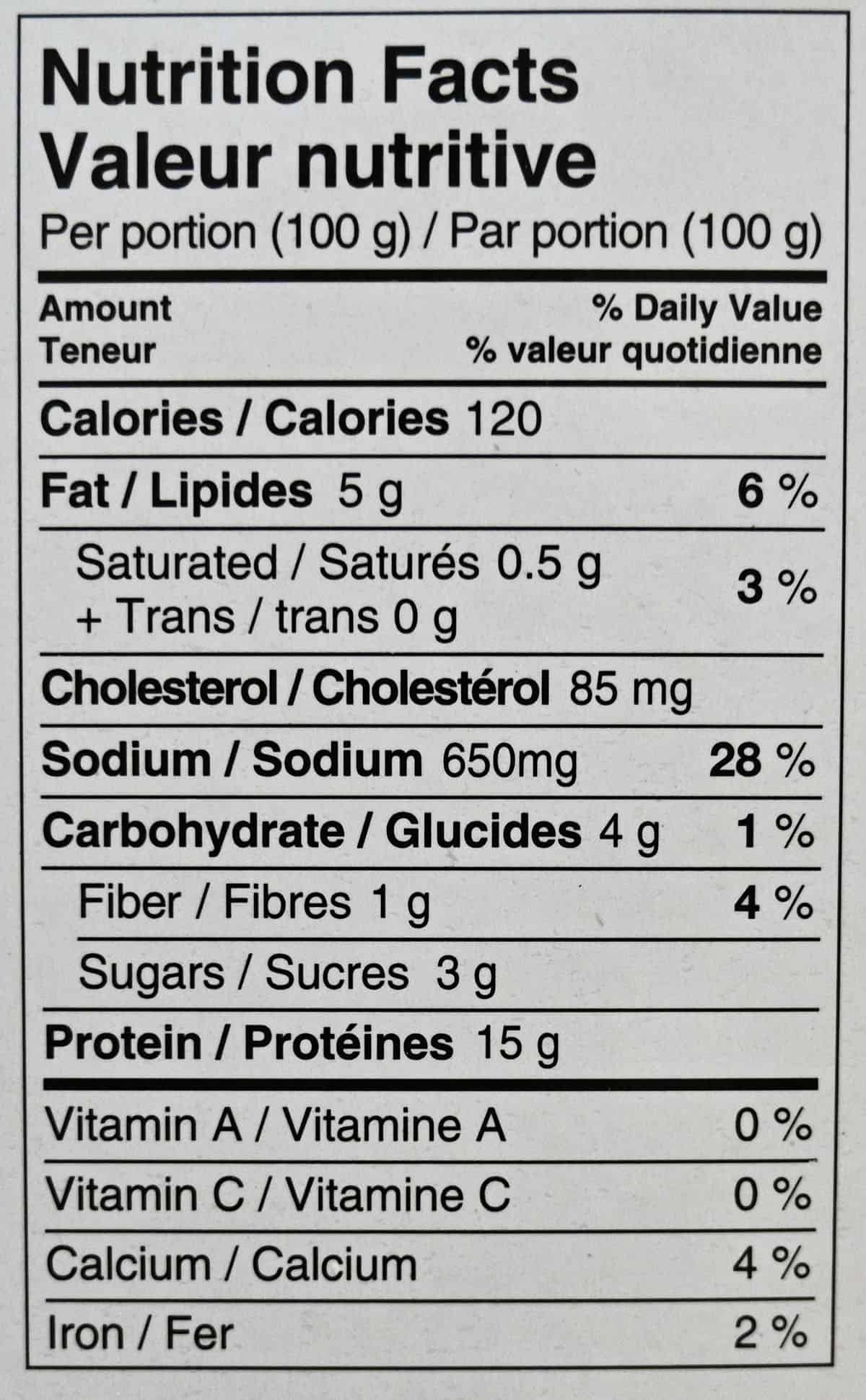 Ingredients
These Costco Olivia Marinated Butterfly shrimp don't have the healthiest ingredients. There's palm oil which kind of has a negative reputation because it's high in saturated fat.
The shrimp are dairy-free but not soy or wheat free, which is too bad. If I were at a party and wasn't eating gluten I'd assume these shrimp are gluten-free but there is wheat in the yeast extract.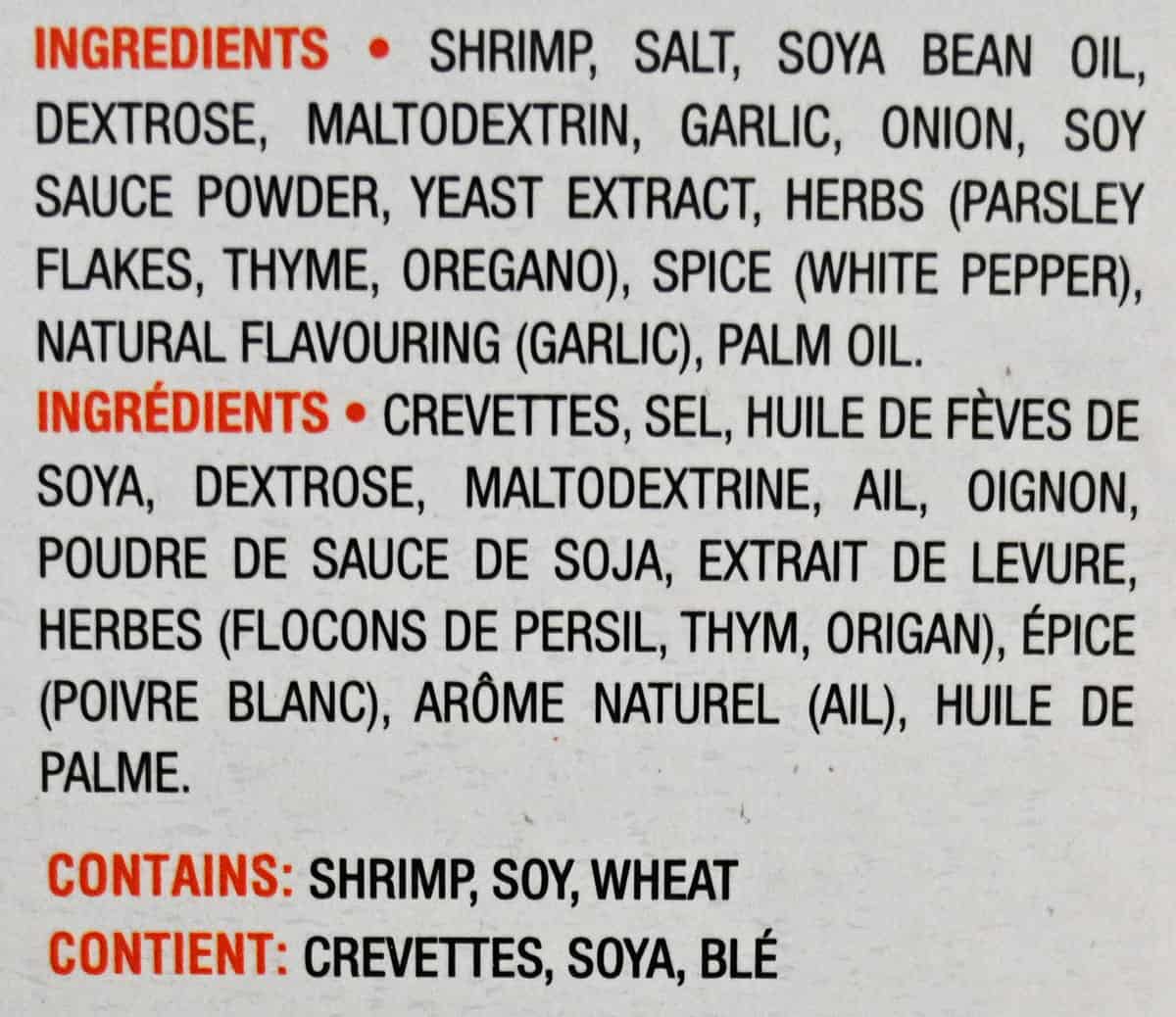 Scoring
Taste: 8.5/10
Cost: 8/10
Convenience: 9/10
Nutrition: 6/10
Overall
Must buy – if you like shrimp!
The Costco Olivia Marinated Butterfly Shrimp is delicious and versatile. I think they'd be a great appetizer to serve at any party or get-together.
Have you tried these? What do you think of them?
---
Please note that this review was not paid for or sponsored by any third party. This product was purchased by Costcuisine for the purpose of producing this review. The opinions in this review are strictly those of Costcuisine. Costcuisine is not affiliated with Costco or any of its suppliers. In the event that Costcuisine receives compensation for a post from the manufacturer of a product or some other third party, the arrangement will be clearly disclosed (including where the manufacturer of a product provides Costcuisine with a free sample of the product).