I love the frozen appetizer section at Costco. There's a wide and ever-changing selection of unique appetizers that you don't see in other grocery stores. I have a few favorites that I find myself purchasing over and over again. I enjoy deep-fried appetizers (who doesn't?!) and the flavor of dill pickle, so I was excited to try these Partini Fried Dill Pickle Chips when they showed up in my local warehouse.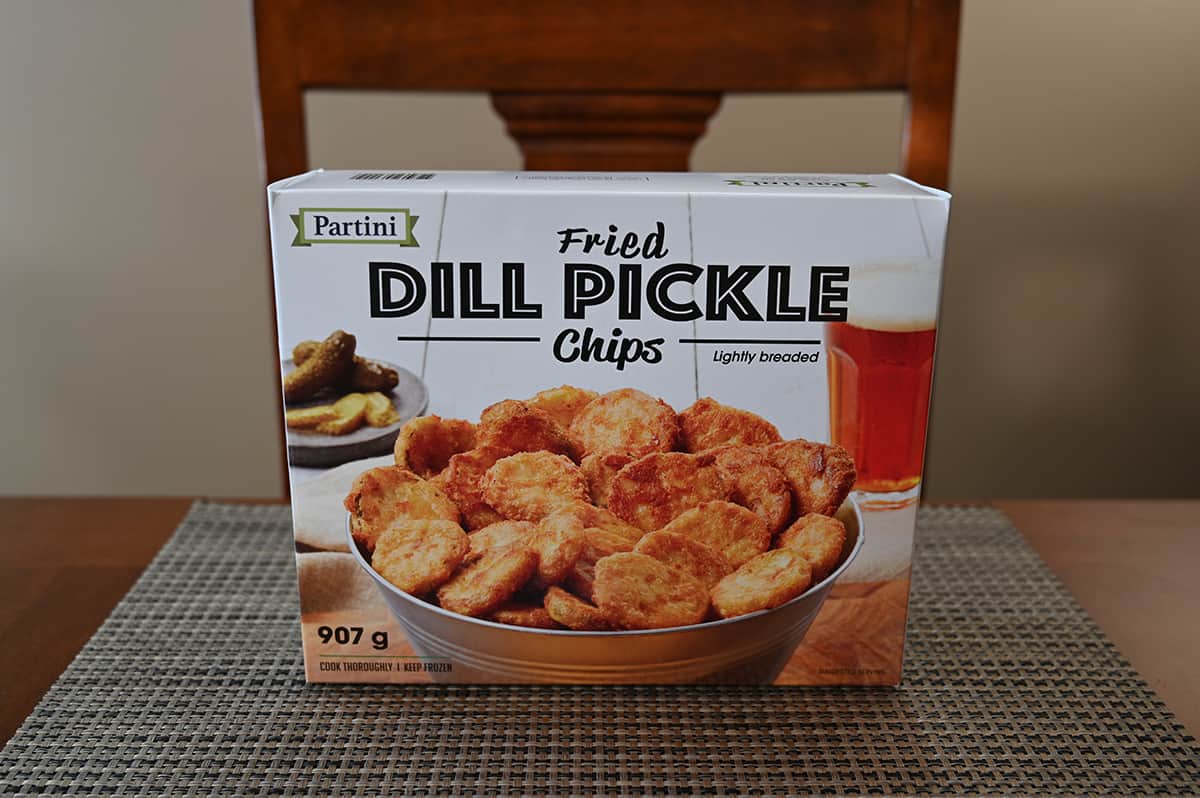 I'm a fan of dill pickles but my husband is not crazy about them. The Taylor Farms Dill Pickle Salad is my absolute favorite and I also love dill pickle chips so seeing these Partini Fried Dill Pickle Chips during my Costco run had me excited.
If you're like me and also love dill pickle there are a few products from Costco with it in them! The Summer Fresh Spicy Dill Pickle Dip, Blue Diamond Spicy Dill Pickle Almonds and the Miss Vickie's Spicy Dill Pickle Chips.
A similar product to these breaded dill pickles is the Partini Bacon Wrapped Jalapenos and The Original Poppers Stuffed Jalapenos.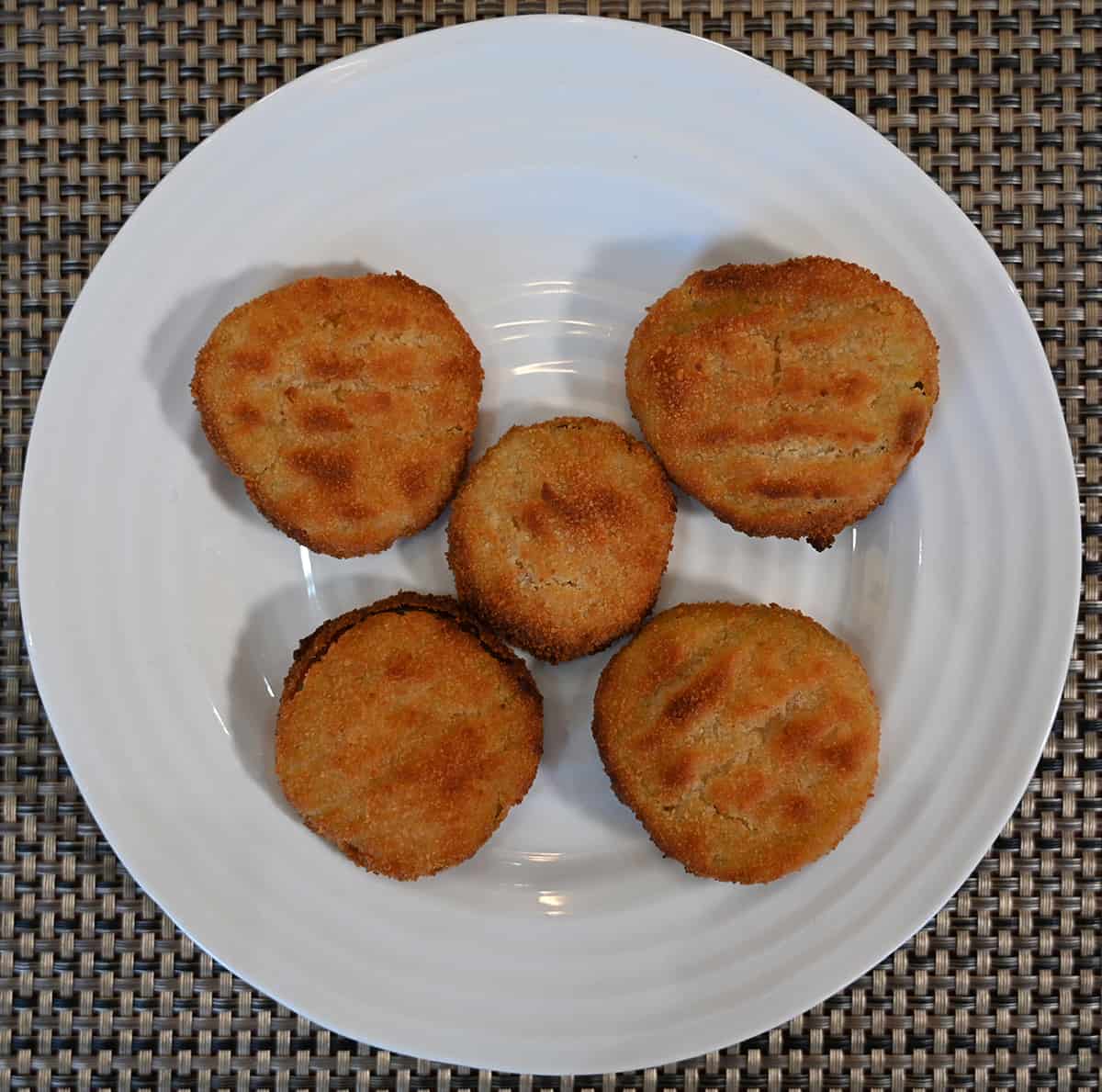 Location in Store
These can be found in the freezer aisle near the other frozen appetizers and the item number is 1713628.
Taste
We actually had to make two batches of these. We followed the package instructions for the first batch and used our air fryer to heat the dill pickle chips and they turned out pretty soggy. They weren't crispy and the flavor from the dill pickle under the breading was very strong. They weren't bad, just not great.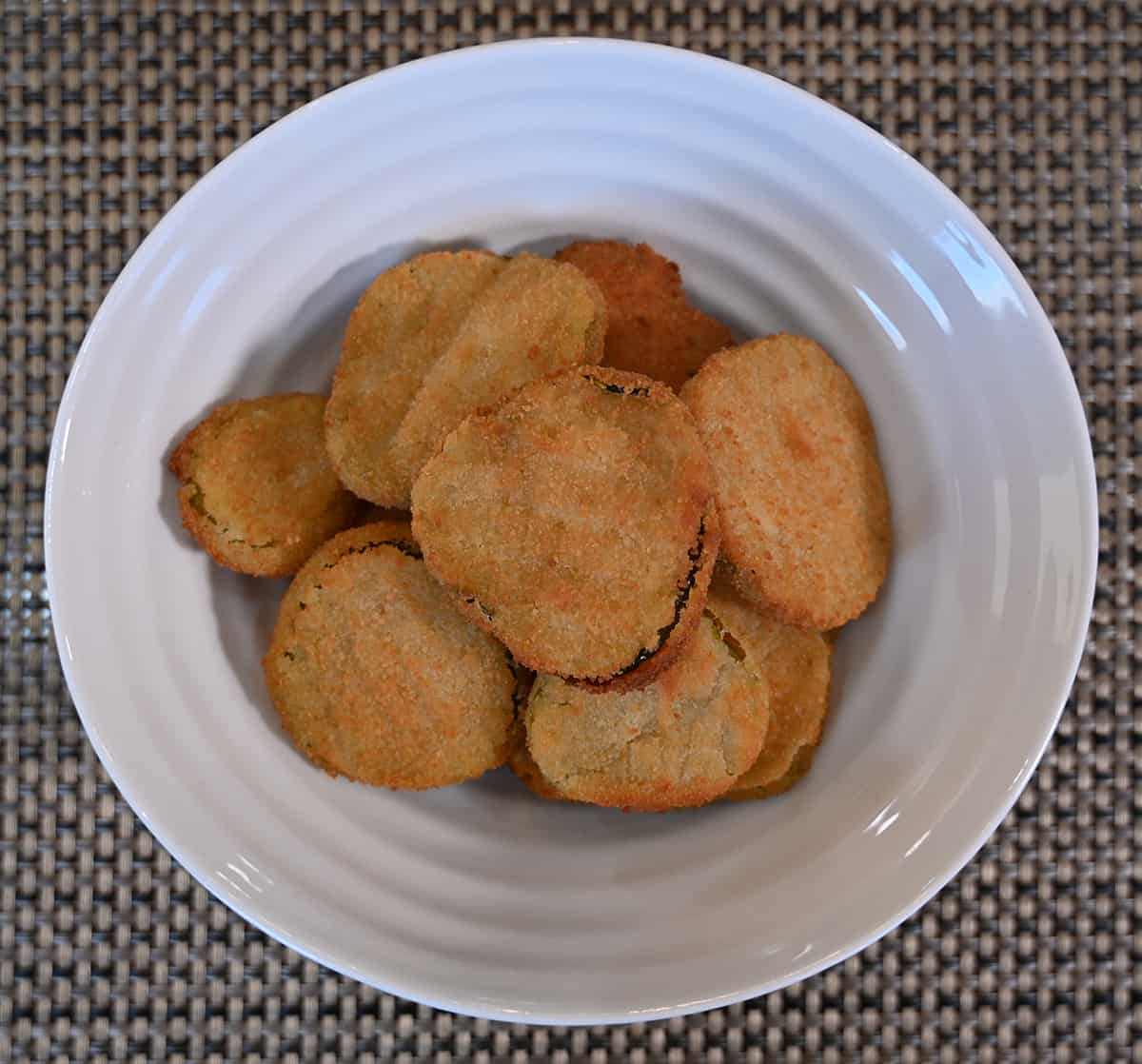 For the second batch, we doubled the time we cooked them but still used our air fryer. The dill pickle chips came out perfectly crispy and pretty tasty. One thing we notice is that when they're crispier the dill pickle flavor is more discreet.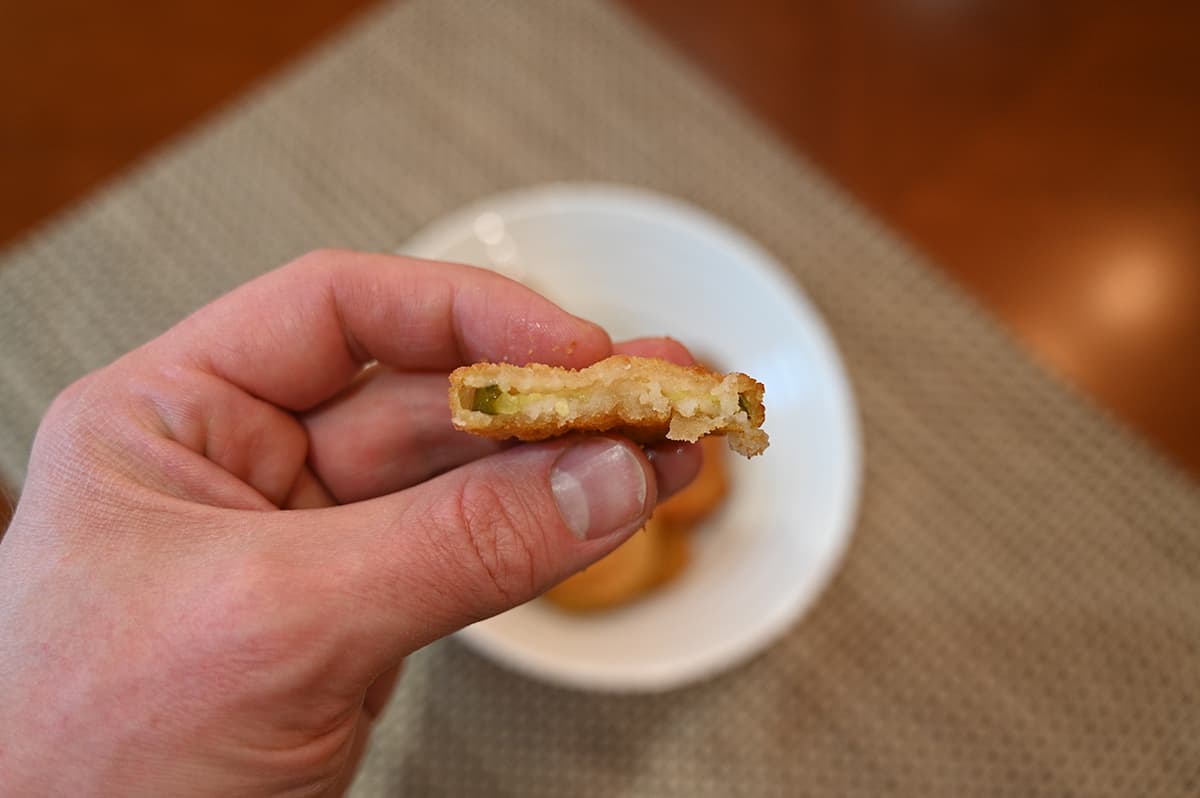 These aren't amazing but when they're cooked enough they're decently tasty. They're seasoned well and quite salty. I wish there was some kind of dip that came with them, something like a ranch or tzatziki.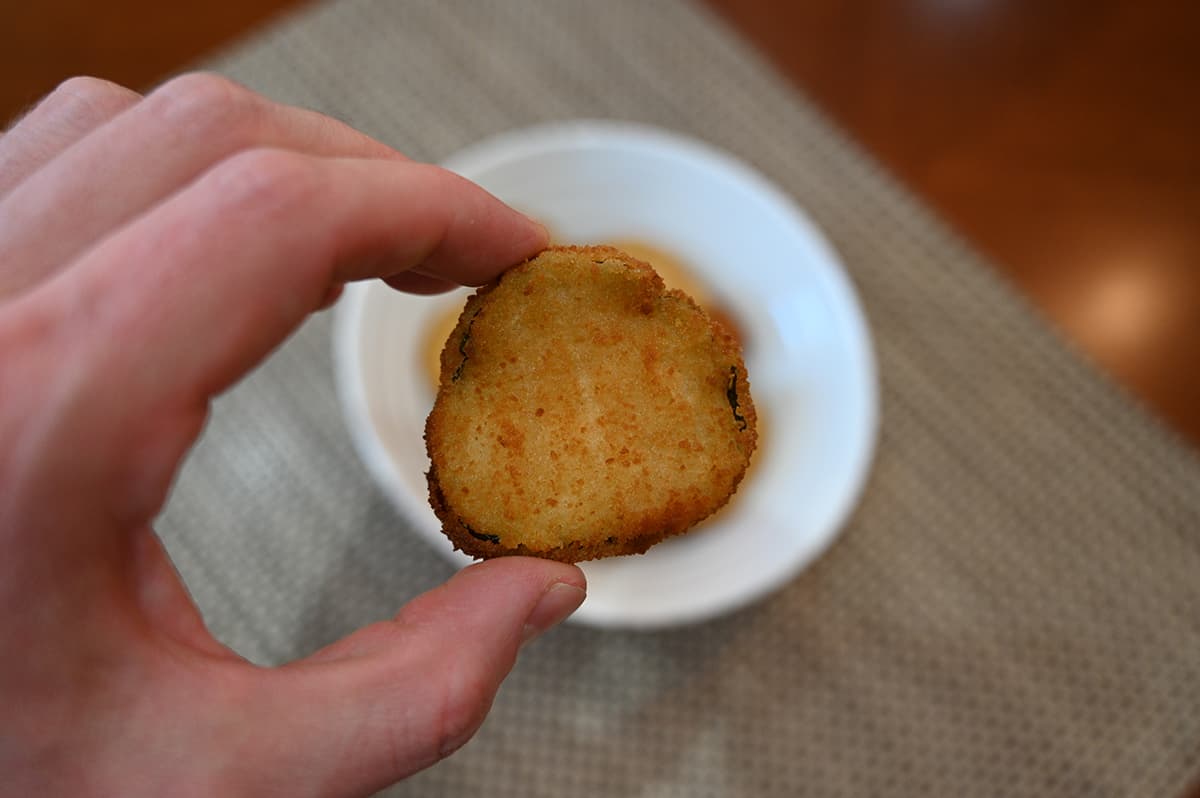 Cost
The 907-gram box costs $11.99 Canadian which isn't unreasonable. There are enough dill pickle chips in the tray or four adults to have these as an appetizer twice.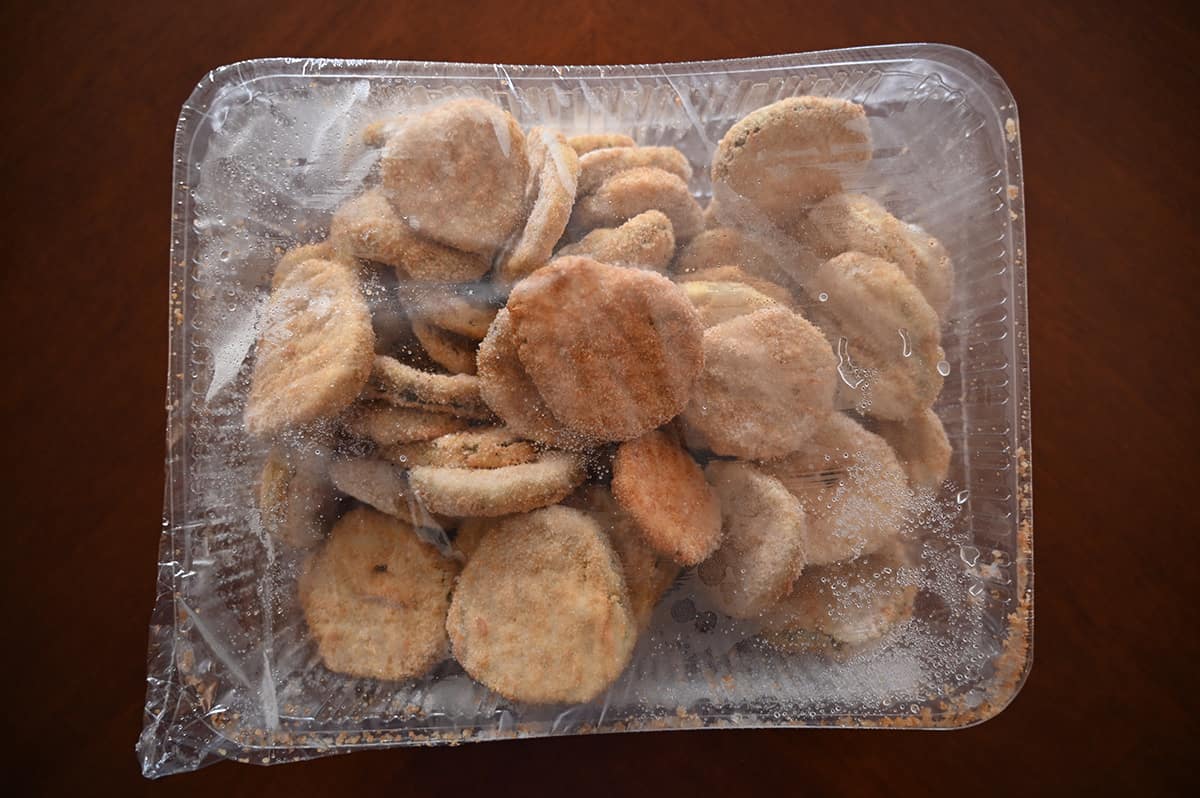 Convenience
It's easier to buy something like this rather than making your own breaded dill pickles. These Partini ones from Costco are ready to eat after heating them for a few minutes. The best-before date on the dill pickle chips is one year from when I purchased them and they need to be kept frozen.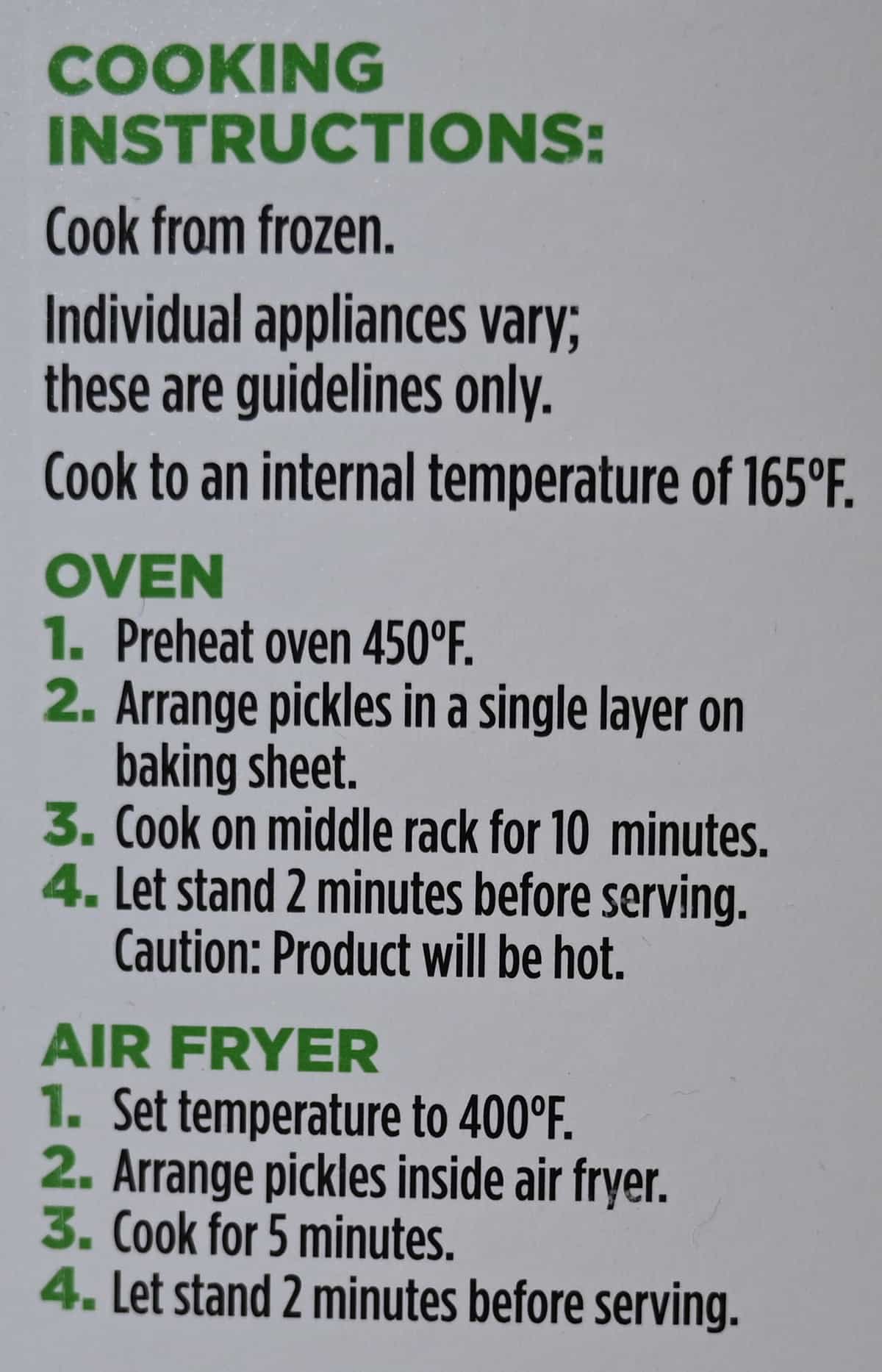 The chips come in a plastic tray inside the box. One thing that's not convenient is that the cooking time was completely off for us and we ended up heating the chips double what the box called for.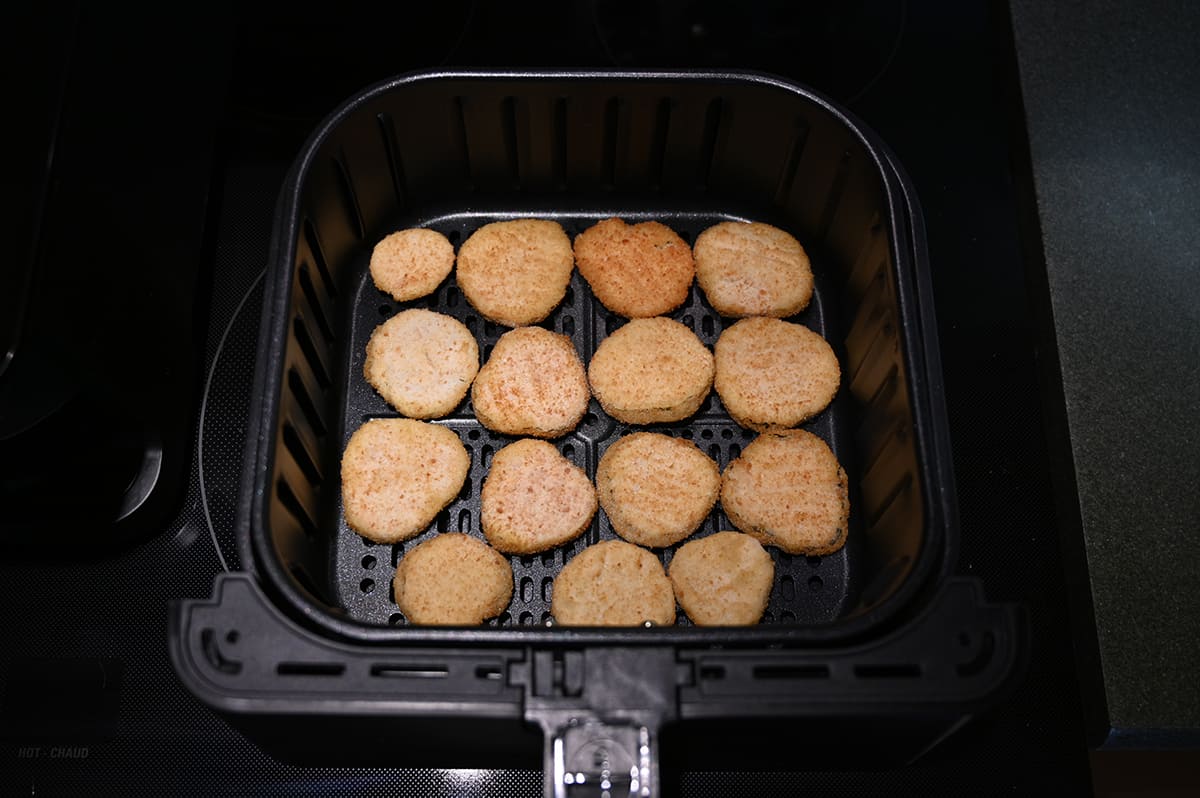 These make a great appetizer or snack and I think both kids and adults will enjoy them. I do think they're tastier with dip and a dip that I suggest for them is the Costco Summer Fresh Spicy Dill Pickle Dip!
Nutrition
Calories
Seven dill pickle chips contain 240 calories, 19 grams of fat, 17 grams of carbohydrates, two grams of fibre, one gram of sugar, two grams of protein and 650 milligrams of sodium.
That's not bad for seven chips but it's also not great, It's easy to eat way more than seven of the chips. That's a lot of fat and a hefty amount of sodium with very little protein.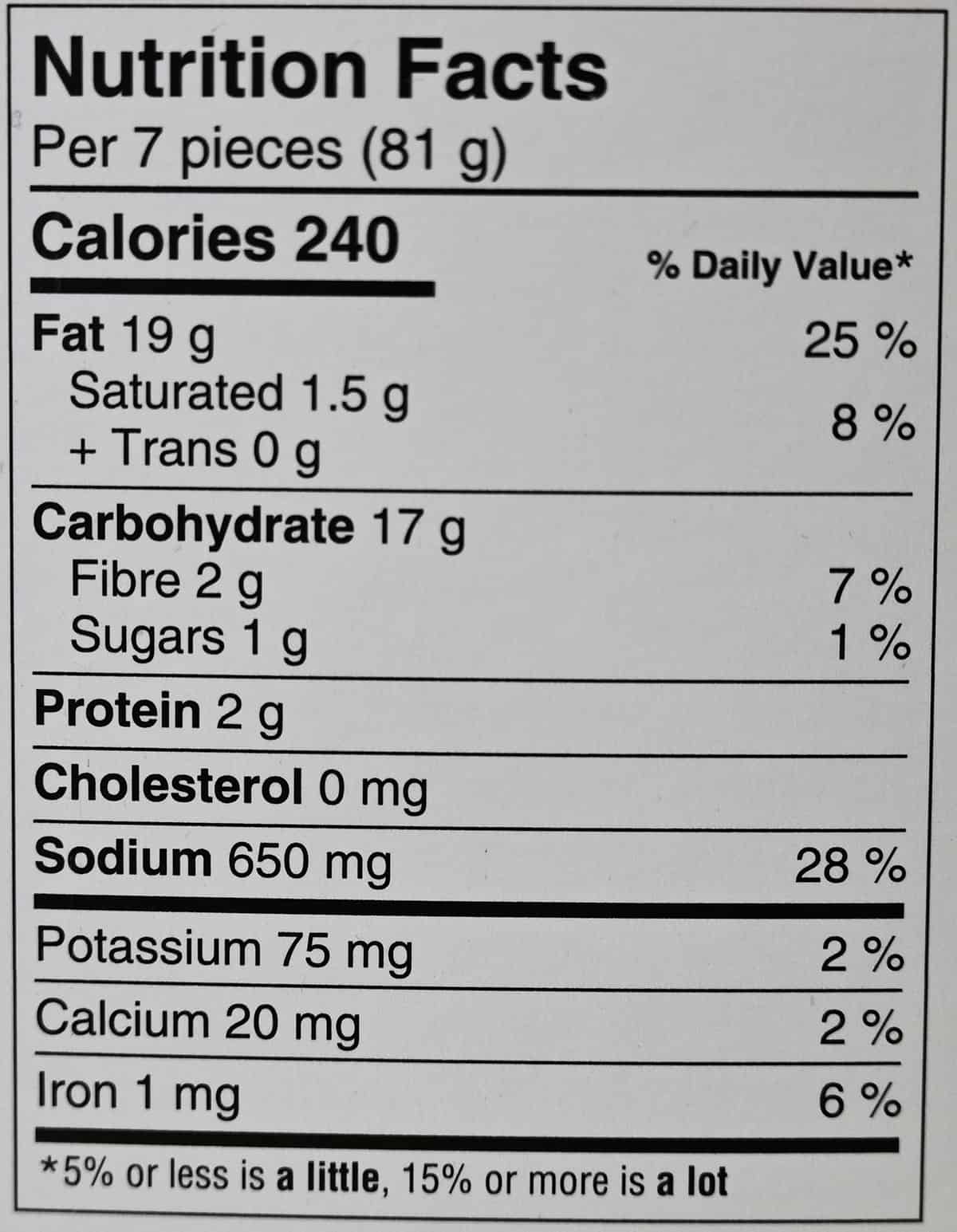 Ingredients
The ingredients list is what I expected, lots of ingredients I don't love to see like canola oil, modified palm oil, sugar and soy protein isolation.
It's weird because there's no milk listed in the ingredients but the label states they contain milk. I had to do some research and the milk is coming from the sodium caseinate. I think it's a bit disappointing that these could be easily made vegan but aren't because of the one ingredient.
They also contain mustard, wheat and soy.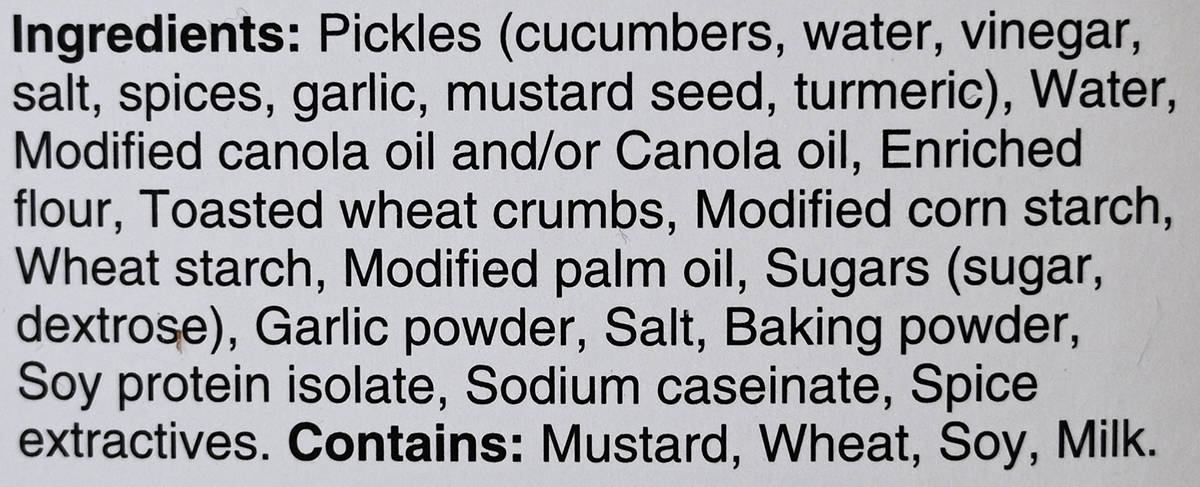 Scoring
Taste: 7/10
Cost: 8/10
Convenience: 7/10
Nutrition: 0/10
Overall
Give it a try!
I think if you're a dill pickle fanatic you'll probably enjoy these but they're not something I'd buy again or feel is that amazing tasting. They're good just not extraordinary!
Have you tried these breaded dill pickle chips from Costco? If so, what do you think of them?
---
Please note that this review was not paid for or sponsored by any third party. This product was purchased by Costcuisine for the purpose of producing this review. The opinions in this review are strictly those of Costcuisine. Costcuisine is not affiliated with Costco or any of its suppliers. In the event that Costcuisine receives compensation for a post from the manufacturer of a product or some other third party, the arrangement will be clearly disclosed (including where the manufacturer of a product provides Costcuisine with a free sample of the product).